Join the MNB Community.
Get a Wake Up Call each morning...
Email:
Explore the MNB Archives
Friday, June 22, 2018
by Kevin Coupe

The Boston Globe reports on how a Dunkin' Donuts in Baltimore got into hot water when the manager put out a sign by the cash registers asking customers to report any employee heard "'shouting in a language other than English' … The store's general manager offered customers a coupon for free coffee and a pastry in return."

A photo of the sign posted on social media "resulted in a online uproar as national news outlets picked up the story and social media users criticized the sign as xenophobic. Some even threatened boycotts."

In a statement, Dunkin' Donuts said that "the sign was posted by the franchise's general manager 'based on her own personal judgment to ensure standards are being met.' However, the franchisee 'determined her approach was inappropriate and confirmed the sign has been removed'."

Inappropriate is right. And, in its own way, Eye-Opening.

Beyond the fact that "Dunkin' Brands has stated in the past that it is committed to 'creating an inclusive workplace'," it seems to me that it takes a special kind of managerial arrogance to pit your customers against your employees. A store - any store - is only as good as its employees. Shouting never is a great thing, unless, of course, it is in the interest of getting customers what they want.

Bad idea. This is not how you lead.

The US Supreme Court ruled yesterday that individual states can require online retailers to collect sales taxes, including in states where those retailers have no physical presence. The ruling was 5-4, with Associate Justices Anthony M. Kennedy, Clarence Thomas, Ruth Bader Ginsburg, Samuel A. Alito Jr. and Neil M. Gorsuch joined the majority opinion.

Chief Justice John G. Roberts Jr. and Associate Justices Stephen G. Breyer, Sonia Sotomayor and Elena Kagan joined in the dissent.

The New York Times writes that "brick-and-mortar businesses have long complained that they are disadvantaged by having to charge sales taxes while many of their online competitors do not. States have said that they are missing out on tens of billions of dollars in annual revenue under a 1992 Supreme Court ruling that helped spur the rise of internet shopping."

Amazon, which was not involved in this case, has been collecting sales taxes for goods that it sells directly, but not for merchandise sold by third parties. MarketWatch writes that "the company dropped its long-held resistance to sales tax in recent years, after greatly expanding the number of distribution centers, warehouses and data centers that it operates across the U.S. to speed up delivery times."
KC's View: This strikes me as fair, though it must be pointed out that it probably is going to be easier for big companies to live up to what is going to be demanded of them - they'll be better equipped in terms of infrastructure to adjust, while smaller businesses may be challenged.

But I do think that e-commerce is mature enough to deal with the same realities as bricks-and-mortar retailers. It is time.
Kroger yesterday reported that first quarter same-store sales were up 1.4 percent compared to the same period a year ago. At the same time, e-commerce sales were up 66 percent.

Q1 total sales increased 3.4 percent to $37.5 billion, compared to $36.3 billion for the same period last year. Total sales, excluding fuel, increased 2.3% in the first quarter over the same period last year. Excluding fuel and the effect of Kroger's recently-sold convenience store business unit, total sales increased 2.8%.

In its story, CNN writes that the 66 percent e-commerce increase is "a clear sign that moves Kroger is making to court younger tech-savvy shoppers are working. It also shows that Kroger is now a legitimate rival to Amazon and Walmart. Amazon now owns Whole Foods and Walmart has made several acquisitions to boost its online shopping presence."

For its part, CNN writes, "Kroger launched a program last year called Restock Kroger that focuses on lower prices, more private label brands and an increase in its digital shopping initiatives. The company's ClickList service, which lets customers shop online for home delivery or curbside pickup at the store, also helped the company report surprisingly strong sales last November.

Kroger chairman/CEO Rodney McMullen said that "Restock Kroger is off to a fantastic start. Everything we do supports our customers engaging seamlessly with Kroger. Kroger is creating the future of retail by innovating our core business and adding exciting partnerships like Ocado and our planned merger with Home Chef. We are on track to generate the free cash flow and incremental FIFO operating profit that we committed to in Restock Kroger. We are confident in our ability to deliver on our plans for the year and our long-term vision to serve America through food inspiration and uplift."

My friend Bob Wheatley, CEO of healthy living agency Emergent, had a blog posting the other day that I thought made an excellent point about how actions and experience overtake words, and the experience has to live up to the promise, lest brand equity be completely squandered.

"What's the price of breaking a promise and expectation?" he wrote. "What is presented as hand crafted comes through as factory made, and in that bright shining moment the aura of disenchantment comes home to roost … The price of failure to build trust is just too great. Reputation is everything and reality is the truth serum administered daily by measuring the gap between promise, purpose and actual proof."

Bob writes: "There have been too many trips to disappointment junction. What we now have is a belief breach in the brand relationship … Every brand, every business today lives in a glass house. What can be known will be known digitally, quickly and by ever-larger audiences. So the distance between anticipated outcome and actual experiences must be closed. The trophy in the battle for future growth will go to those marketers who understand the significance of this behavior principle. Sweating the details of how everything works to deliver on expectations is required. What you say, especially do and provide must all match up."

And, he adds: "Trust sits at the core of everything in marketing and in business. Having respect for the consumer's welfare and intelligence should share equal stature in how strategies are created. Employing trusted sources and voices as part of the marketing mix are vital to helping validate what is promised.

"This is the price of admission, now, to a brand relationship."

You can read the entire posting here.

• CNBC reports that a technical glitch that accidentally posted a banner on Amazon's UK site may have revealed this year's Amazon Prime Day, a "shopping extravaganza" that is highly promoted, filled with revolving specials, and, in the past, successful at building sales and new Prime members.

If the banner was right, Amazon Prime Day will begin on Monday, July 16 and continue into the next day.

Amazon isn't commenting.

Corporate Drumbeat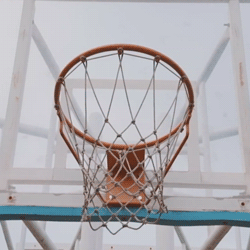 "Talent wins games, but teamwork and intelligence wins championships." -Michael Jordan

At Samuel J., we don't believe in the so-called "retail apocalypse."

"Retail self-destruction," maybe. But that only happens when companies and leaders don't adapt their stores to new competitive realities, don't create compelling customer experiences, and don't bring together exceptional talent and build extraordinary teams that can thrive and succeed even in the toughest of times.

Is this easy? Of course not. But it is achievable … especially when you have Samuel J. Associates on your team.

At Samuel J., our value never has been greater, because we understand the connection between great talent and innovative businesses. We are uniquely positioned to put together people and organizations in a way that builds expertise, cultivates leadership, and turns business challenges into business opportunities.At Samuel J, we know how to do it in a timely fashion and exceeds our clients' high expectations. And we have the winning record to prove it.

Click here to find out more.

At Samuel J. Associates, we help you find the right talent and build the right team.
…with brief, occasional, italicized and sometimes gratuitous commentary…

• Newsweek reports on how Starbucks CEO Kevin Johnson said this week in an investor presentation that "health and wellness" trends have caused "a 3 percent dip in sales of Frappuccinos, beverages that often contain the most sugar and calories of any drink on the menu."

"These are oftentimes more indulgent beverages," Johnson said.

To combat the loss, Starbucks reportedly "will develop lower-sugar drinks to hopefully revive growth. Some of its healthiest and most popular drinks are its teas and brewed coffees."

This sounds suspiciously like when companies blame the weather for lousy numbers. Isn't it sort of your job to figure out how to manage around those kinds of things? Plus, healthy trends aren't exactly like the weather; the latter can turn on a dime and be completely unexpected , but healthy eating trends have been developing for a long time. This is just excuses…


• The New York Times reports that Chipotle, anxious to restore its competitive luster, "will add five new menu items — quesadillas, nachos, chocolate milkshakes, avocado tostadas and an updated salad — at its test kitchen in New York City, for eventual rollout nationwide."

But this is harder to do than one might expect, since Chipotle always has had a specific, burrito-centric menu. Now, "new grills must be purchased. The assembly line must be re-choreographed. When those quesadillas finally hit the market, Chipotle simply must get them right."

According to the story, "Chipotle's chief executive, Brian Niccol, acknowledged that a snack easily mastered by the average hungry tween becomes trickier on a nationwide scale. 'We're not built right now to make a great quesadilla,' he said. 'The worst-case scenario is the person in front of you orders a quesadilla'."

• Rich Products COO Richard Ferranti will add the role of president to his portfolio, succeeding William G. Gisel, who will remain CEO.

Charles Krauthammer, the conservative commentator, Harvard-trained psychiatrist and Pulitzer Prize winner, has passed away. He was 68.

Krauthammer's passing was expected. About two weeks ago, he wrote a column in which he said that the cancer with which he had been doing battle had returned, and that he only had a few weeks to live. My fight is over," he wrote.

And, he said, "I leave this life with no regrets. It was a wonderful life -- full and complete with the great loves and great endeavors that make it worth living."

This from a man who at age 22 severed his spinal cord in a diving accident and spent his entire adult life as a quadriplegic, paralyzed from the neck down, with only partial use of his arms and hands. Remarkable.

Industry Drumbeat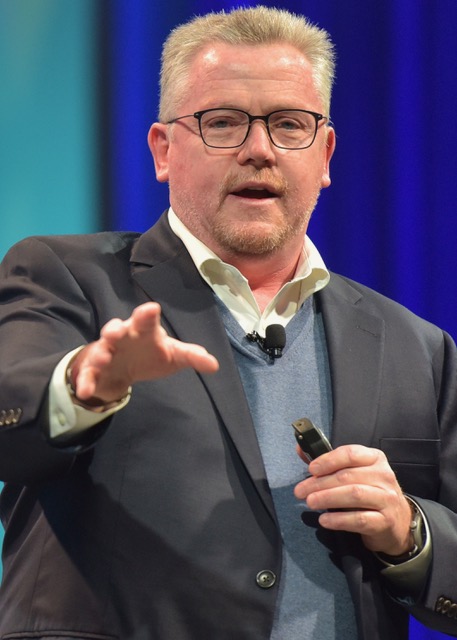 It was just one day.

And yet, the stories that MNB reported that single day crystallized the challenges facing every retail business - existential challenges, technological challenges, competitive challenges, cultural challenges.

But daunting challenges also can create opportunities. They can highlight where compelling, differential advantages can enable success and drive a company into a prosperous future.

MNB "Content Guy" Kevin Coupe, who has been covering the retail business for more than 30 years, telling resonant stories about people, cultures and companies that enlighten, illuminate and inspire, takes the events of a single day and weaves a narrative designed not just to explain what happened, but help audiences figure out where they need to go to embrace the future.

Here's what Joe Jurich, CTO of DUMAC Business Systems, has to say about a recent appearance:

"Kevin recently participated in and spoke at our Annual User Conference.  Our group consisted of independent retailers, wholesalers, and software vendors – a pretty broad group to challenge in a single talk.  While his energy, humor, and movie analogies kept the audience engaged, his ability to challenge them to think differently about how they go to market is what really captured them!  Based on dinner conversations afterward, he appeared to have left everyone thinking of at least one new approach to their strategy!"

Want to make your next event unique, engaging and entertaining? Contact Kevin at kc@morningnewsbeat.com , or call him now at 203-253-0291.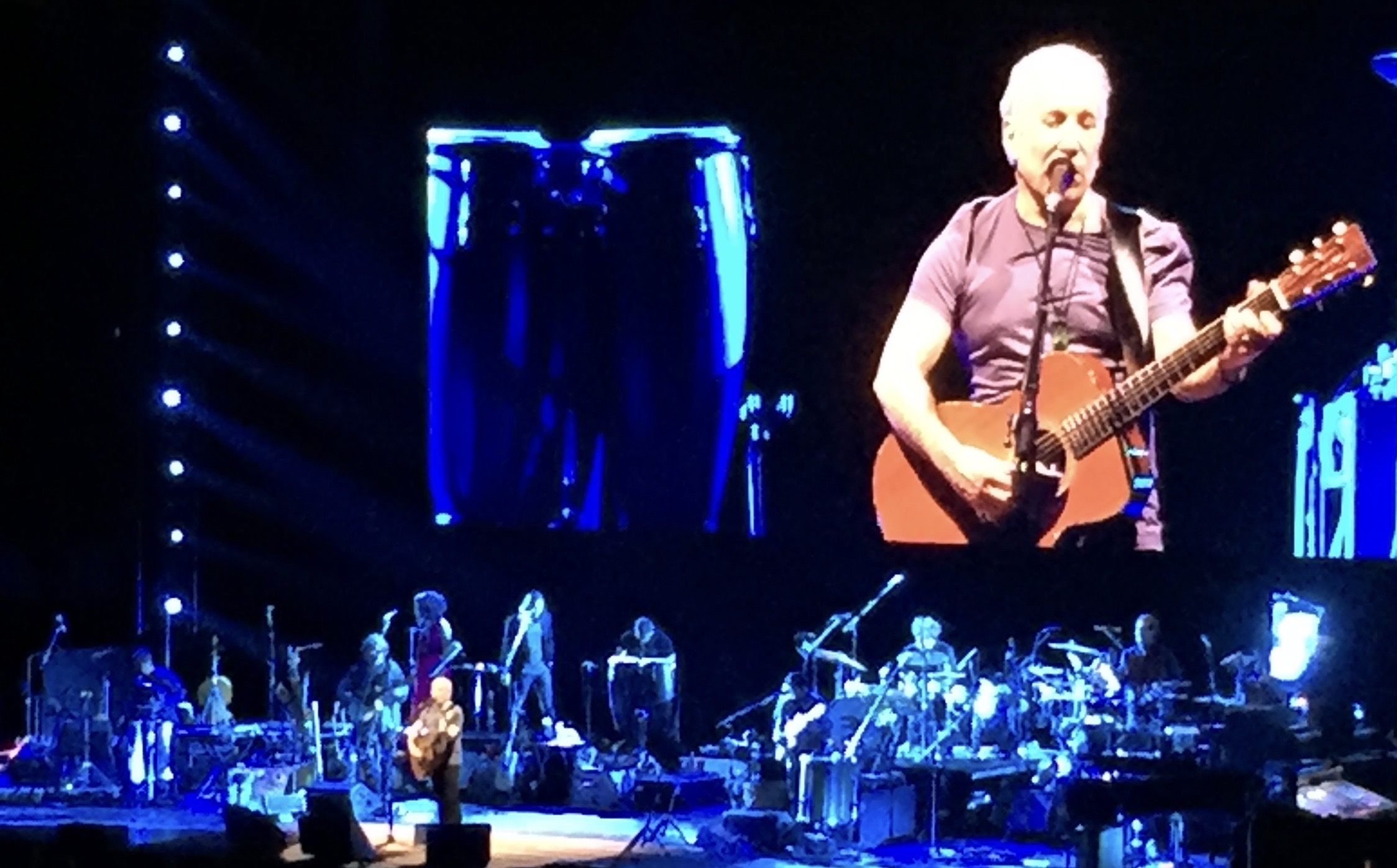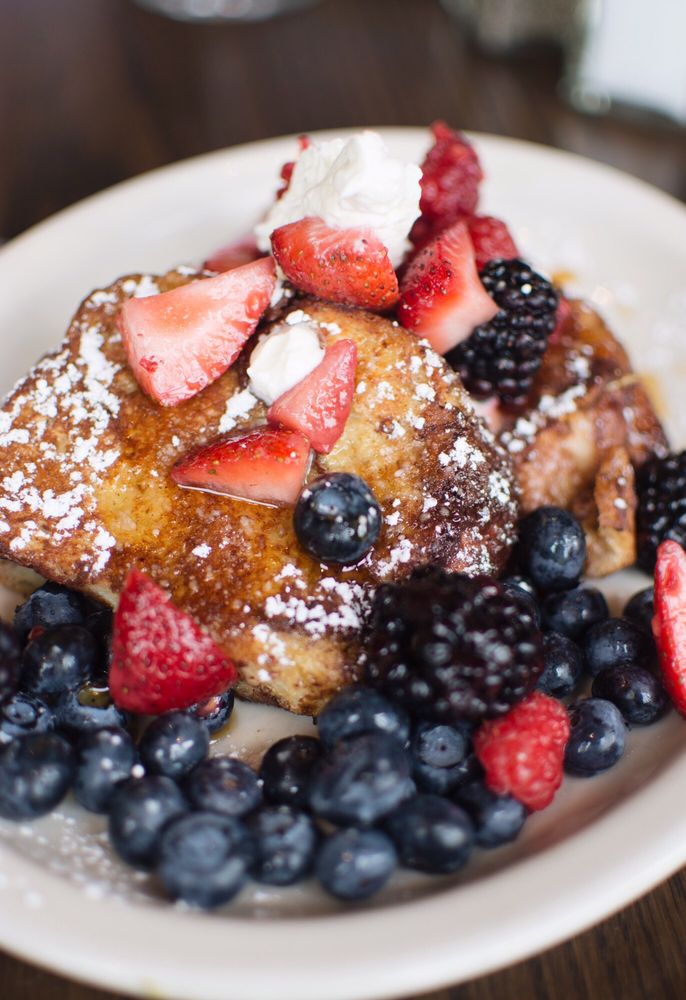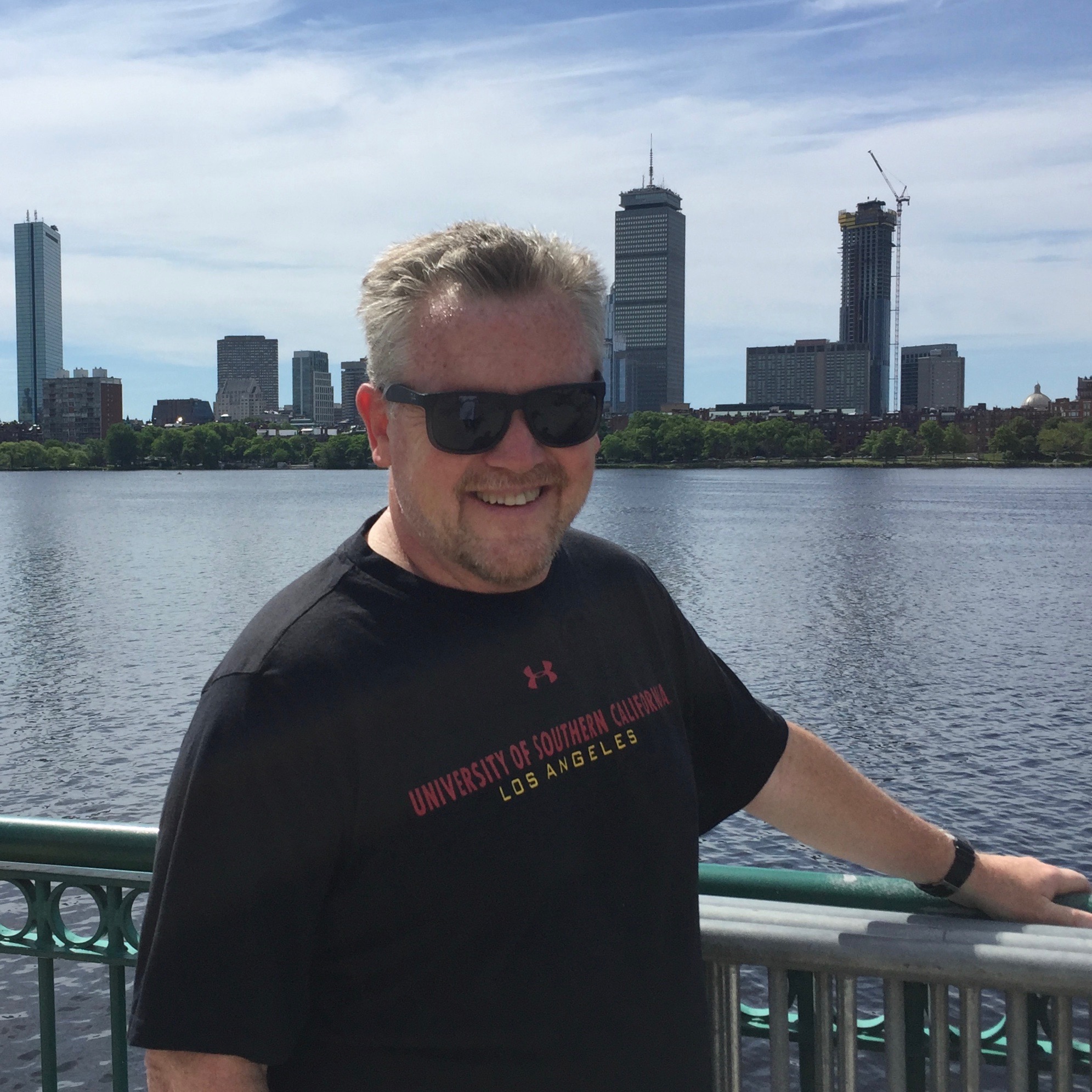 We had a chance last weekend to drive up to Boston and spend a little time in the company of Paul Simon, who has embarked on what he is calling his final tour, dubbed the "Homeward Bound Tour." The TD Garden was packed for the night, filled with people who clearly have wonderful memories of having grown up on Simon's music, whether as a member of Simon & Garfunkel or as a single act who has spent his entire career exploring forms and musical genres. But while the vibe was nostalgic, it never was maudlin.

Paul Simon never has struck me as a sentimental performer; there's always been a remoteness to him, I've always thought. It is as if the audience needs to come to him. But I didn't find that to be the case last weekend, as Simon seemed appreciative of the fact that there won't be many more nights like that one.

Simon being Simon, he didn't just do his greatest hits. He also mixed in less familiar songs, like "Dazzling Blue," "Rewrite," and a wonderful tune called "Rene and Georgette Magritte With Their Dog After the War." His older songs - "America," "50 Ways To Leave Your Lover," "Late in the Evening," and "Homeward Bound" - all were delivered with a twist … he made adjustments here and there, slowed or sped up the pace, and seemed to be using his hands from time to time to caress the notes and lyrics. He is enormously generous to a highly talented group of musicians who back him up, allowing each one to have multiple moments in the spotlight.

Simon ends the evening with, of course, "Sounds of Silence." It is a long time since that song first came out in 1964, and a very different country - a place where, more than ever, I think, there are "people talking without speaking, people hearing without listening." The song was delivered in hushed, rueful tones, and then the two-and-a-half hour concert, delivered without intermission, was over, though Paul Simon's music never will stop.



The next morning, after a jog along the Charles River, we decamped to a terrific place in nearby Cambridge - Cafe Luna, where they served one of the best breakfasts I've ever had. Mrs. Content Guy had a delicious and spicy corned beef hash with poached eggs, and I had an amazing french toast dish made with fresh whipped butter and piled high with fresh berries. Cafe Luna is right in the middle of the MIT campus, and while I'm not sure the breakfast was brain food, I sure felt smarter for eating there. (Mrs. Content Guy picked it. I also felt smarter for following her.) If you ever get to Cambridge, I highly recommend it.



I have a wonderful rose to suggest to you this week - the 2017 Alie, made from Syrah, with a touch of Vermentino, from the Frescobaldi vineyards in Tuscany. On a hot night, served cold, this is a lovely way to pass the evening.



That's it for this week.

Have a great weekend, and I'll see you Monday.

Sláinte!!
Everybody talks about innovation and disruption, but few people talk about how to pay for it and how to set investment priorities. Hosts Tom Furphy & Kevin Coupe are joined by a power panel in a two-part Innovation Conversation podcast about this critical issue.

Our guests include: Scott Moses, Managing Director and Head of Food Retail & Restaurants Investment Banking at PJ Solomon … Wendy Collie, the former CEO at Portland, Oregon-based New Seasons Market … and Patrick Spear, president/CEO of the Global Market Development (GMDC).

These podcasts were recorded live in Seattle at the Retail Tomorrow Conference, held at the Microsoft Retail Experience Center.

These podcasts can be played below, or can be accessed and subscribed to on both iTunes and GooglePlay, as can previous episodes of The Innovation Conversation Podcast.

The Innovation Conversation Podcasts are sponsored by ReposiTrak, and brought to you by GMDC.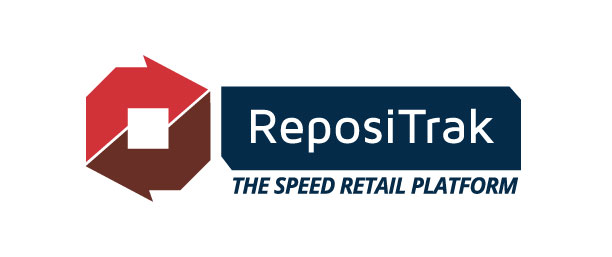 PWS 52