Join the MNB Community.
Get a Wake Up Call each morning...
Email:
Explore the MNB Archives
Friday, May 18, 2018
by Kevin Coupe

You gotta know your customers. Because when you don't, it can be like the air being shattered by the force of a blow that doesn't connect.

In other words, a whiff.

The Washington Post the other day had such an example. It happened when the Class A Lexington Legends, which is affiliated with the Kansas City Royals, decided to hold a "millennial night:" to attract some new customers to the ballpark.

In doing so, the Legends' crack - or maybe cracked - publicity team promised to give millennial attendees "participation ribbons" because, in the team's words, "" … we know it's a big feat to leave the safe confines of your home with Netflix beaconing you to stay on the couch, so the Legends are ready to congratulate fans on their accomplishment, even if they are still in sweatpants."

Just the kind of approach designed to warm the heart of a millennial with disposable income.

But that wasn't all.

According to the Post, "The team also said that fans would be asked to sign a petition to make Avocado Toast the official food item of Kentucky … Naps were also being offered between innings (although blankets weren't provided). Additionally, fans were encouraged to 'bring their own coloring books and colored pencils in case the game is too stressful and they need to find an escape'."

Yikes.

There's nothing like condescension to alienate potential customers.

Needless to say, millennials made their displeasure known, especially through social media.

One team spokesperson said, in the aftermath, "We didn't realize people would take it in a negative way."

Time to get a new publicity department, because it ought to be fairly obvious that if you insult or disrespect your customers, it isn't going to be good for business.

I, for one, am tired of the ways in which some people of my generation like to generalize about younger folks. There are high achievers and slackers of every age, and to characterize any single age group as one thing is lazy thinking. Besides, there even are wide divides within individual generational groups, and an older millennial can be very different from a younger millennial. If you're in business and want to appeal to these folks, it makes sense to understand and respect these differences, and then cater to them in specific and targeted ways.

This story serves as an Eye-Opening cautionary tale.

The Legends' millennial promotion may have generated media and social media interest, but it didn't generate any more business. So it failed on a number of levels.

I did, however, like the Twitter posting from one millennial who gave as good as she got:

"Wow. I really hope no one got paid for that promotion. I'm sure boomer night will be a big hit too, first 10000 boomers to blame millennials for anything get a free hat and bowl of soup."

Boom. Drop the mic.

Walmart said yesterday that in a first quarter when US same-store sales went up 2.3 percent, its e-commerce sales went up 33 percent compared to a year ago. The strong e-commerce performance also was an improvement over the 23 percent increase seen in the previous quarter and a move in the right direction for a retailer that has projected 40 percent e-commerce growth for the current year.

The Wall Street Journal reports that Walmart plans to "offer home grocery delivery from 800 stores by year's end, adding to around 2,100 stores that let shoppers buy groceries online and pick up those orders in store parking lots." Walmart stores in Chicago will begin delivery next week, it has been reported, and the Journal notes that the e-commerce "results eased some fears earlier this year that growth on the e-commerce side of its business was slowing."

The Journal also notes that "Walmart continues to eat into profits with investments to improve stores and grow online in the U.S. and internationally. In the first quarter, Walmart posted a profit of $2.13 billion, down from $3.04 billion last year.

"This month Walmart agreed to take control of India's largest e-commerce company, Flipkart Group, for $16 billion, betting that growth in the South Asian market will make up for the short-term losses from taking on the unprofitable startup. It also recently agreed to sell control of its U.K. chain Asda to J Sainsbury PLC, and, according to people familiar with the matter, it is in talks to sell a majority stake in its Brazilian operations."

It is, the New York Times writes, "an expensive proposition. For a company with a long history of squeezing expenses from its stores, Walmart's operating profit is now under pressure, as it makes investments in both e-commerce and in improving its big boxes. Earlier this year, the company raised its starting wage to $11 an hour to better compete for workers in the tightening labor market."

KC's View: This is a fascinating time for Walmart - reorganizing a number of its global investments, building an Amazon-like e-commerce business in the US, acquiring or partnering upscale brands as a way of spreading its bets around, and figuring out how to strike the right balance between bricks0-and-mortar and digital retailing … all while trying to keep investors happy, or at least satisfied.

Sort of like this guy.

The stakes just got a little higher with Kroger's deal to exclusively bring Ocado robotic technology to the US … which certainly should improve its competitive position. (See story below.)

Fascinating time for everyone … though to some, these moves have to be seen as enormously threatening. Which only means, if they want to stay in business, that they have to be effective, efficient, aspirational, inspirational and absolutely relentless … every minute of every day.

A note from the Content Guy: Yesterday MNB reported about Kroger taking a five percent stake in British e-commerce and logistics company Ocado, which will allow it to exclusively bring Ocado's technology to the US.

It seems to me that this deserves a follow-up.

So first, you can see a video about Ocado's robotics warehouse technology at left … it is quite impressive.

And second, I thought that it made sense to catch up with Tom Furphy, with whom I do The Innovation Conversation here on MNB every other Wednesday. (Tom is a former Amazon executive, the originator of Amazon Fresh, and currently CEO and Managing Director of Consumer Equity Partners (CEP), a venture capital and venture development firm in Seattle, WA, that works with many top retailers and manufacturers.)

However, because Tom spent most of the day in the air and in meetings, it wasn't possible to do a full-on Conversation … but he squeezed in a couple of quick text messages as he went from place to place. Think of this as an Innovation Chat.

KC: So? What do you think of the Kroger-Ocado deal?

Tom Furphy: I think it's a good move as efficient upstream capabilities are important. But it has to be leveraged properly within a multi-tiered strategy (direct, click & collect, local delivery).

KC: Were you surprised by the fact that it was Kroger making the deal?

TF: Ocado has been shopping the capability for a decade, including to Amazon. You have to ask, "Why hasn't Amazon taken them up on it?"

KC: Other than Amazon and Kroger, I wonder how many other companies out there could've been players for what ended up being a minimum $5 billion play.  Albertsons?  Ahold?  Supervalu?  C&S?  Maybe SpartanNash?

TF: Not sure. I'm sure all of these companies looked at it.

KC: Does this move address a specific weakness in the Kroger value proposition?

TF: I'm sure it addresses an opportunity, but I don't think it necessarily addresses a glaring weakness. Developing a low operating cost path to the consumer in grocery e-commerce is very difficult. Traditional e-commerce doesn't work. Traditional grocery retail doesn't work. Amazon and Kroger are both figuring out their path to the customer in two different ways, from two very different starting points.

KC: In your first answer, you referred to a "multi-tiered strategy." What exactly do you mean by that?

TF:When I talk about tiers, I talk about the various levels of the supply chain and fulfillment infrastructure from manufacturer through to the home. Traditionally products have moved from manufacturer to warehouse to distribution center to stores, then to homes. E-commerce reshuffled the tiers with the introduction of the fulfillment center and delivery to the home.

The ultimate answer for grocery e-commerce likely involves some combination of practices across the tiers. Manufacturers may need to configure or pack products differently, products may need to be sorted differently upstream, the nature of the various facilities may need to change. These are the tiers.
KC's View: The two words that I keep coming back to in Tom's analysis are "leveraged properly."

The Ocado deal is important, but it has to be part of continued and ongoing innovation that makes the business more responsive to the evolving needs of the marketplace.

It's interesting. Reuters has a story about how it is possible that delivery company Instacart could suffer collateral damage from the Kroger-Ocado deal. Instacart delivers for Kroger in 45 markets, and Kroger says that these arrangements should not have any impact in the short term - it will probably take as long ass two years for it to get Ocado-powered robotic warehouses up and running.

But … Reuters also reports that "grocery industry analysts said the Kroger and Whole Foods deals could force a business model change or other strategic shift at Instacart, which so far has raised $1 billion from investors. If the Ocado partnership gives Kroger the confidence to bring delivery in-house, 'that will be disastrous for Instacart,' said Neil Saunders, managing director of GlobalData Retail."

Put Instacart aside for a moment. (I've made clear my skepticism about Instacart's role as any sort of ,long-term solution for retailers.) Especially for companies like Kroger, it is critical to find ways to differentiate its various businesses from those of Amazon and Walmart - and Albertsons and anyone else with which it competes - and that means owning as much of its as possible.

I agree with MNB fave Burt Flickinger, managing director of consultancy Strategic Resource Group, who tells Reuters that "the Ocado partnership is the best investment the Kroger Company's ever made in the last 25 years … Ocado is a consumer's dream and a competitor's nightmare, and the competitor that's going to get caught in the crossfire is clearly Amazon."

That said, Amazon has proven itself pretty adept at avoiding crossfire and bringing its own weapons to any competitive battle. And remember what Tom Furphy said - Ocado has been shopping this technology around for a decade, and Amazon almost certainly considered it and then rejected it.

Amazon always starts with the customer and works backward. Just having the Ocado technology does not guarantee that Kroger will do the same … which means that they will be coming after the shopper from different directions.

The other important word to think about is "exclusive."

This goes for everyone. You've got to be unique … because success is found in the places where you are different, not where you are the same.

The US Food and Drug Administration (FDA) and Centers for Disease Control and Prevention (CDC) have announced that it is again safe to consume romaine lettuce, and that the E. coli crisis - which killed one person and sickened 172 people in 32 states - has passed.

The news was delivered via Twitter.

From the CDC: "The romaine lettuce being sold and served today is NOT the romaine linked to illnesses."

From the FDA: "Consumers can be confident that romaine currently available for purchase is not part of this outbreak investigation."

The nationwide E. coli outbreak was traced to romaine lettuce grown in the Yuma, Arizona, region, with health officials recommending that consumers avoid pretty much all romaine until more is known about the outbreak.

KC's View: Mrs. Content Guy is thrilled. This whole romaine thing has really wreaked havoc with her Caesar Salad habit.

Bloomberg reports that BJ's Whole Club, which was taken private seven years ago, is looking to go public again.

BJ's, which has been owned by CVC and Leonard Green & Partners, has filed for an initial public offering (IPO) this week.

According to the story, "The private equity firms paid $51.25 a share for BJ's in 2011, valuing it at about $2.8 billion. Since then, BJ's has opened 25 new stores and spent more than $230 million to improve its systems and technology, according to a filing Thursday with the U.S. Securities and Exchange Commission.

"BJ's listed the offering size at $100 million in the filing." Some of the proceeds from the IPO will be used to pay down debt, the company said.

Relex Solutions is out with a new survey, "Growing and Sustaining Competitive Advantage in Grocery Retail," which reaches the following conclusions:

• "71% of grocers believe that omni-channel is now essential."

• "82% cite fresh products as Very Important to their businesses."

• "Average spoilage is costing grocers around $70M going up to several hundred million per year."

• "Day-level forecasting and forecast-driven automatic replenishment can significantly reduce spoilage."

• "Only 2% of grocers feel helpless because of Amazon's massive resources."

KC's View: Only 71 percent of retailers think that omni-channel is essential? And only 2 percent feel threatened by Amazon?

Yikes.

This has nothing to do with retailing … but the piece touched me, and I wanted to share it with you.

It ran in the New York Times this week, and it was written by Scott Kelly, the retired NASA astronaut following the passing of Tom Wolfe, the acclaimed fiction and non-fiction writer who authored, among other modern classics, "The Right Stuff."

The story begins in 2016, when Kelly decided to write a letter to Wolfe as a way of explaining how much "The Right Stuff" had affected his life; when Kelly wrote the letter, he was in his quarters on the International Space Station.

An excerpt:

"I had decided to reach out to the author of a book that had meant a lot to me, something I had never done before. I was writing to Tom Wolfe, and I wanted to tell him that the reason I was spending a year in space, the reason I had flown three earlier missions to space and had flown high-performance aircraft in the Navy before that, was all because I had come across 'The Right Stuff' as an 18-year-old college freshman.

"In 1982, I was on my way to flunking out of school, with no particular ambition but to party with my friends. I was in line at the campus store one day when a book cover caught my eye — I picked up the book while I was waited in line, and by the time I reached the cash register I was so engrossed I bought the book and took it back to my dorm. By the next day, I had finished it and had found my life's ambition: I was going to fly military jets off an aircraft carrier, become a test pilot, and maybe even become an astronaut."

Which he did. But that's just the beginning of the story, and I recommend you read it here.

Corporate Drumbeat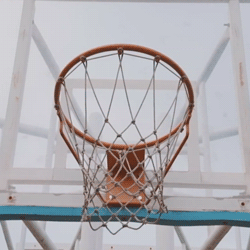 "Talent wins games, but teamwork and intelligence wins championships." -Michael Jordan

At Samuel J., we don't believe in the so-called "retail apocalypse."

"Retail self-destruction," maybe. But that only happens when companies and leaders don't adapt their stores to new competitive realities, don't create compelling customer experiences, and don't bring together exceptional talent and build extraordinary teams that can thrive and succeed even in the toughest of times.

Is this easy? Of course not. But it is achievable … especially when you have Samuel J. Associates on your team.

At Samuel J., our value never has been greater, because we understand the connection between great talent and innovative businesses. We are uniquely positioned to put together people and organizations in a way that builds expertise, cultivates leadership, and turns business challenges into business opportunities.At Samuel J, we know how to do it in a timely fashion and exceeds our clients' high expectations. And we have the winning record to prove it.

Click here to find out more.

At Samuel J. Associates, we help you find the right talent and build the right team.
• In New York, the Commercial Observer reports that Target has signed a deal for what will be its eighth small format store in Manhattan, which it expects to open in Kips Bat next year. "Target currently has outposts in Harlem, Tribeca and Herald Square," the story says, "and it's opening stores at Essex Crossing the Lower East Side and at 500 East 14th Street in the East Village this summer. Two more stores are on track to open in Hell's Kitchen and on the Upper East Side next year."

"Just like the other small-format Targets," the story goes on, "this location will offer a food and beverage section, fresh produce, grab-and-go food options, apparel, accessories, home decor and beauty items."


• Wine Spectator reports that "researchers analyzing data from more than 600,000 men participating in multiple studies have found that moderate consumption of red wine may reduce the risk of prostate cancer. But they also found that white wine may increase the risk."

It is, the story says, "the latest chapter in wine's complicated relationship with cancer."

• Lidl announced that it has named Johannes Fieber, a longtime company executive who most recently ran its Swedish business, to be the president/CEO of Lidl US. He succeeds Brendan Proctor, who has been running operations here since Lidl first came to the US in 2015.

Industry Drumbeat
Sure, Amazon is a tough competitor. Maybe the toughest that many retailers ever have faced.

But that doesn't mean you cannot compete effectively against it. The fact is, you can.

It won't be easy. Won't be fast. Won't be painless.

But it is possible.

MorningNewsBeat "Content Guy" Kevin Coupe has been writing about Amazon since 1997, and with unique insights into how to build a competitive and sustainable strategy, tactics, and, most importantly, narrative.

He bases these on experience with Amazon - he was one of the first journalists invited for a preview of the first Amazon Go store - and on clarity of observation about companies that have found successful ways to survive in the arena.

"How To Compete With Amazon" is filled with real-world examples based on front line reporting and punditry, and it is certain to send your group out of the room with actionable ideas … and it is delivered with Kevin's trademark irreverence, humor and easy accessibility.


"Kevin spoke to my top 30 team members during our National Sales Meeting this year.  He used his humor and self-effacing approach to humanize his commentary on the supermarket market industry and the challenges they are facing.  I asked him to talk about "What's the Future?" (WTF) and he drove home the importance of listening to new ideas and being a student of the business.  At the end of the day, my team had over 20 direct "action items", which came from Kevin's presentation.  He was the perfect final presenter to our three day meeting. He took us home!"
- Karen Caplan, CEO & President, Frieda's Specialty Produce


Want to make your next event unique, engaging, illuminating and entertaining? Contact Kevin at kc@morningnewsbeat.com , or call him now at 203-253-0291.

My dad, Walter Coupe, passed away almost a year ago, on June 9, 2017.

As I mentioned at the time, one of his wishes that that we set up a scholarship program at Mamaroneck High School, in the suburban New York school district where he spent his entire career as an educator, first as a teacher and then as a principal. His goal was to award a little bit of money each year to students who were the first in their families to go to college.

Some weeks ago, we all read the various essays submitted by eligible students, in which they talked about their educational experiences to that point, and their goals for the future. We chose three of them to get the scholarship money this year.

And then, this week, my three sisters (along with one spouse) and one of my brothers and I went to an evening awards ceremony at Mamaroneck High School, and watched as a lot of students were recognized, including the three students we'd chosen. (You can see us, below. The spouse took the picture.)

It felt good to see these students at the beginning of their lives, still with so many choices still to make and experiences still to enjoy. And it felt great to know that this is what Dad wanted … to say something about the value of learning, something that he embraced as long as he could in his own life.

None of the students in the room, nor their parents and the educators, really knew anything about Dad. But they now join the legions of people whose lives have been affected by him, even if just a little.

Life after, indeed.



That's it for this week. Have a great weekend, and I'll see you Monday.

Slàinte!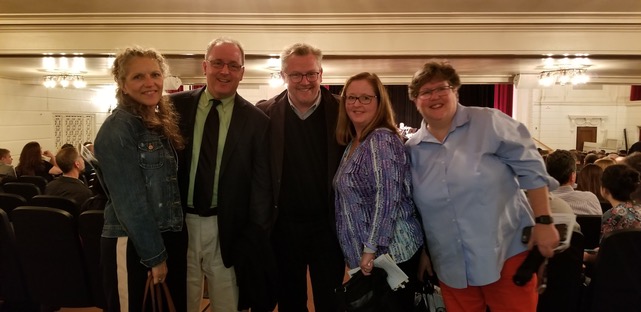 Everybody talks about innovation and disruption, but few people talk about how to pay for it and how to set investment priorities. Hosts Tom Furphy & Kevin Coupe are joined by a power panel in a two-part Innovation Conversation podcast about this critical issue.

Our guests include: Scott Moses, Managing Director and Head of Food Retail & Restaurants Investment Banking at PJ Solomon … Wendy Collie, the former CEO at Portland, Oregon-based New Seasons Market … and Patrick Spear, president/CEO of the Global Market Development (GMDC).

These podcasts were recorded live in Seattle at the Retail Tomorrow Conference, held at the Microsoft Retail Experience Center.

These podcasts can be played below, or can be accessed and subscribed to on both iTunes and GooglePlay, as can previous episodes of The Innovation Conversation Podcast.

The Innovation Conversation Podcasts are sponsored by ReposiTrak, and brought to you by GMDC.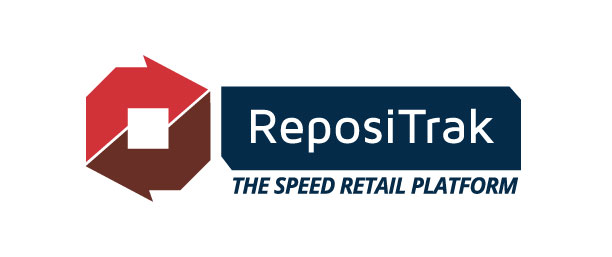 PWS 51