Join the MNB Community.
Get a Wake Up Call each morning...
Email:
Explore the MNB Archives
Friday, August 17, 2018
by Kevin Coupe

Fascinating story in the New York Times this morning about research done by scientists at Georgia Tech into how ants work, challenging anecdotal evidence that all ants are industrious and hard-working, pulling together to achieve tasks.

Not so much. Apparently, rest is as important as hard work.

The new research, according to the Times, "suggests that although ant colonies are very efficient, that may be because 70 percent of them are doing very little — at least when it comes to tunnel digging.

"Daniel I. Goldman, a physicist at the Georgia Institute of Technology, and his colleagues, found that the secret to efficient tunnel digging by fire ants was that 30 percent of the ants did 70 percent of the work. They reported their fable-shaking finding in the journal Science.

"The reason, it seems, is that the ants were working in narrow tunnels where traffic jams could easily clog up the entire effort to build nests. So it helped if some of them took a pileup in the tunnel as a signal to suggest that they take a break."

The Times suggests that there is a human corollary to this research, that people sometimes have to recognize that there are times when too many people can be focused on a task - the "too many chefs" construct - and that there are situations in which traffic jams can be avoided by taking people off a task.

Fascinating. And an Eye-Opener.

Walmart yesterday announced that in its most recent quarter, e-commerce sales were up 40 percent, which the Wall Street Journal described as "a welcome turnaround from February, when its e-commerce sales slowed to 23%."

CNBC quotes Marc Lore, the head of Walmart's U.S. e-commerce business, as saying that "brands are now more interested in selling on Walmart.com, now that the website is easier for shoppers to navigate and has localized touches. Partnering with new brands takes time, Lore said, but the company is already seeing heightened traffic to certain parts of walmart.com."

Walmart said that its quarterly revenue was up 3.8 percent to $128.03 billion from a year ago, on same-store sales in the U.S. that rose 4.5 percent.

In its analysis of how this affected Walmart's share price, the Wall Street Journal writes that "the combination of a good economy and strong e-commerce sales should keep the shares aloft, at least for now. Retail stocks have been volatile as investors struggle to make sense of the sector. Just in the past two days, Walmart shares had one of their best days in a decade, Macy's , which also had good numbers, had its third-worst day on record, and J.C. Penney , which didn't do so well, suffered its worst fall since at least 1972 … The risk to Walmart is investors get too excited about growth. Or rising prices cut into profits despite rising sales. Walmart's expenses, particularly its purchase of Flipkart, may weigh on the stock. But those are worries for another day."

And CNBC writes, "Like many retailers today, Walmart is facing higher transportation costs because of rising fuel and a shortage of truck drivers in the U.S. There's also some uncertainty around the prospect of additional tariffs implemented by President Donald Trump's administration, which could result in Walmart passing on some of those price increases to consumers."

KC's View: Again, the evidence is that Walmart is proving to be a lot more nimble and effective in its efforts to compete with Amazon than many of us would have expected.

I was looking for a metaphor, and found that Mark Gongloff of Bloomberg beat me to the perfect one, writing that Walmart and Amazon are "the Godzilla and Mechagodzilla of retail, fighting to command whatever is left of the wreckage they leave at their feet. In that battle, Godzilla – Walmart in this tortured analogy – won the day today."

Amazon - or Mechagodzilla - is doing just fine, the story says, but the impact of both monsters' big feet is leaving collateral damage everywhere. "Meanwhile down in the rubble," he writes, "J.C. Penney Co. Inc. shares fell 25 percent today to levels not seen since the 1980s after it warned it would lose money this year. Walmart and Amazon barely noticed."

I have to find another metaphor. Alien vs. Predator, maybe?

Kroger said yesterday that it has begun testing the use of driverless delivery vehicles in Scottsdale, Arizona.

The New York Times writes that "Kroger's pilot program started on Thursday with a robotic vehicle parked outside one of its Fry's supermarkets in Scottsdale. A store clerk loaded grocery bags into the back seat of a car with two men in the front seats, one with a laptop. Both were there to monitor the car's performance."

The Times goes on: "Under the self-driving service, shoppers can order same-day or next-day delivery online or on a mobile app for a flat rate of about $6. After the order is placed, a driverless vehicle will deliver the groceries curbside. Customers are required to be present to collect them.

"During the next phase of testing in the fall, deliveries will be made by an autonomous vehicle with no human aboard. The vehicles will probably be opened with a numeric code."

Tech Crunch writes the following about Nuro, the self-driving startup working with Kroger: "Nuro's intent is to use its self-driving technology in the last mile for the delivery of local goods and services. That could be things like groceries, dry cleaning, an item you left at a friend's house or really anything within city limits that can fit inside one of Nuro's vehicles. Nuro has two compartments that can fit up to six grocery bags each."

Kroger was an ideal partner for Nuro, the story says, "because of its smart shelf technology and partnership with Ocado around automated fulfillment centers."

The Times notes that Kroger is not alone in its testing of driverless vehicles:

"Waymo, Google's autonomous vehicle project, started a similar pilot program last month at Walmart stores in Phoenix. In that case, self-driving vehicles transport customers to and from their selected Walmart location to pick up online grocery orders.

"That is not the only venture Waymo has in metropolitan Phoenix. Waymo has been trying out a service where bus and light-rail riders can order an autonomous car to take them to their nearest transit stop. Employees with Valley Metro, the agency that manages Phoenix-area transit lines, are serving as test riders. The project, started earlier this month, has Waymo employees gathering data from test drives, the agency said."

KC's View: These efforts are interesting, inevitable, and important in terms of technological investment and innovation … but they only are a piece of what Kroger and these other companies need to do. That said, if this works I suspect we're going to see this roll out more quickly than many folks would suspect … mostly because these days most innovations happen faster than they would've in the past.

The Financial Times reports this morning that President Trump this morning went on Twitter to call for an end to the issuance of quarterly reports by public companies, suggesting that they move to a semi-annual reporting system.

Trump said that he has asked the Securities and Exchange Commission (SEC) to study such a policy shift.

FT writes that Trump said "he asked 'business leaders' what would improve the US job market and one of them suggested shifting from reporting results on a quarterly basis to a 'six-month reporting system'. He added the move would allow 'allow greater flexibility & save money'."

If the US were to make such a move, it would not be a case of America First; the European Commission ended the requirement for quarterly reports back in 2013.

KC's View: One of the thins that FT also notes is that "critics of the quarterly system have argued that the long-term Wall Street tradition is expensive and distracts companies from longer-term financial goals and strategy. JPMorgan chief executive Jamie Dimon and Berkshire Hathaway's Warren Buffett have previously argued for scrapping quarterly guidance."

But that's not precisely correct.

I went back to check on the story I did about this last June, and noted that Buffett and Dimon are not arguing that quarterly reports should not be issued - in fact, they say that they are "an essential aspect of U.S. public markets." But, they say, communications with shareholders ought to be tailored to the needs and strategic goals of individual companies, not based on a template established by the investor class."

I completely agree with this. The problem with quarterly reports is that, because they all read the same, they do not take into account the fact that different companies have different goals and priorities. If a company has to spend more on labor because it has a focus on customer service, it should not be evaluated the same way as a company that is EDLP and running with low labor costs. Part of the problem is with the analysts and investor class, but there also ought to be greater context and nuance in how reports are issued.

USA Today reports that Chipotle, facing yet another food safety crisis with the sickening of almost 650 customers who dined at one of its restaurants, in Powell, Ohio., said that it will retrain all of its workers nationwide in proper food safety techniques.

It is just a couple of years ago that Chipotle reworked all of its food safety procedures to address multiple food safety issues that cost it enormous brand equity.

CEO Brian Niccol put out the following statement: "Chipotle has a zero-tolerance policy for any violations of our stringent food safety standards and we are committed to doing all we can to ensure it does not happen again. Once we identified this incident, we acted quickly to close the Powell restaurant and implemented our food safety response protocols that include total replacement of all food inventory and complete cleaning and sanitization of the restaurant."

Health officials, while unable to say specifically what caused the new problems, have been able to ascertain that one thing the sickened customers had in common was the presence of Clostridium perfringens, described as "a foodborne disease that occurs when food is left at an unsafe temperature."

KC's View: Been down this road before. Last time Chipotle had food safety issues, I decided to stop eating there, and I haven't been back. These new issues don't do anything to assuage my concerns.

The question is how many hits like this Chipotle can afford. I'm not sure what they can do beyond what has been done, but clearly there is a structural problem that needs to be addressed.

The Los Angeles Times has a piece by columnist David Lazarus in which he writes about how "video healthcare, or "telehealth," is "taking a big step toward the mainstream as pharmacy giant CVS Health rolls out internet access to its MinuteClinic treatment facilities in California and a handful of other states.

"This is a big deal, representing a smart use of technology to make healthcare more accessible, especially for relatively minor medical issues — which can turn into major concerns if not addressed early."

Lazarus gives "props to CVS for recognizing a need and coming up with a solution.

"The basic idea is that as an alternative to visiting a MinuteClinic in a CVS drugstore, where wait times can run hours, people would be able to access a nurse practitioner or physician's assistant on their mobile device via the CVS Pharmacy app."

This is, he writes, "a potential game changer. Trips to the emergency room, especially by the uninsured, represent the absolute costliest way of delivering treatment — a cost shared by all policyholders. Any reduction in ER visits represents big savings.

"Just as important, affordable and accessible preventive care is the way little medical problems are kept from becoming big ones. Services like CVS' thus can make the overall healthcare system more efficient."

KC's View: Healthcare is one of those industries that is ripe for disruption….

Lazarus clearly is enthusiastic about the CVS initiative, and save his cynicism for government, which he argues has done a lousy job of finding ways to build from private industry advances and turn them into public policy advances. "Our laissez faire lawmakers would rather reel from healthcare crisis to crisis," he writes. "That's not just foolish. It's sick."

Hard to disagree with that.
West Sacramento, California-based Raley's announced yesterday a partnership with mscripts to "integrate their mobile pharmacy solutions with a new Raley's Pharmacy app, Rx Refill On-The-Go." This new tool, the company said, "will support text notifications when a prescription is ready for pick up and a refill is due to be ordered, and a mobile and web app for customers to manage prescriptions for family members and themselves … The new digital platform encourages behaviors that improve health by offering customers better access to prescription information and the ability to handle their prescriptions directly on their mobile phones."

KC's View: Smart move, but now, the folks at Raley's have to ask themselves another question - one that is uncomfortable, even annoying, in the face of this new innovation.

That question is this:

What's next? 

The Seattle Times reports that Nordstrom has posted a 46 percent increase in quarterly profits, to $162 million, on a 7.3 percent increase in sales, to $4.07 billion; same-store sales were up four percent.

The story suggests that the results deliver on a promise by the company "that a series of 'generational' investments in new markets and technologies was about to pay off.

The Times writes: "Digital sales remain the fastest-growing area for Nordstrom, increasing 23 percent in the second quarter, and now account for more than a third of total sales. Nordstrom has invested heavily over the last eight years in marketing, technology and improvements to its supply chain to enable this growth.

"It still has some kinks to work out, however. On the first day of its vaunted Anniversary Sale – which rivals only the holiday season for importance on the retailer's calendar – Nordstrom saw 10 times its average daily volume of online traffic, overwhelming its systems."

KC's View: Nordstrom has done an extraordinary job of swimming upstream, challenging conventional wisdom about the decline of the department store business. I think that may be because Nordstrom, more than pretty much anyone else in its space, seems to have a better sense of self and direction.

Corporate Drumbeat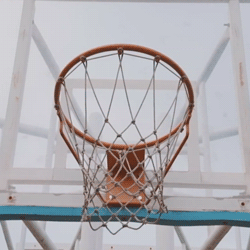 "Talent wins games, but teamwork and intelligence wins championships." -Michael Jordan

At Samuel J., we don't believe in the so-called "retail apocalypse."

"Retail self-destruction," maybe. But that only happens when companies and leaders don't adapt their stores to new competitive realities, don't create compelling customer experiences, and don't bring together exceptional talent and build extraordinary teams that can thrive and succeed even in the toughest of times.

Is this easy? Of course not. But it is achievable … especially when you have Samuel J. Associates on your team.

At Samuel J., our value never has been greater, because we understand the connection between great talent and innovative businesses. We are uniquely positioned to put together people and organizations in a way that builds expertise, cultivates leadership, and turns business challenges into business opportunities.At Samuel J, we know how to do it in a timely fashion and exceeds our clients' high expectations. And we have the winning record to prove it.

Click here to find out more.

At Samuel J. Associates, we help you find the right talent and build the right team.
There is a column in Forbes by Brittain Ladd, described as "a globally recognized thought leader on strategy, M&A, and business," in which he argues that in the wake of the collapse of its proposed merger with Rite Aid, Albertsons' best option "is to meet with executives from Alibaba, and discuss Alibaba acquiring Albertsons."

Ladd explains his rationale this way:

"I don't want to give the impression that Albertsons isn't trying. It did acquire meal-kit company Plated, and it expanded its partnership with Instacart. Albertsons has also created an investment fund to work with emerging grocery technology.

"What I see in Albertsons is a pattern of thinking small when it should be thinking big. Instead of expanding its relationship with Instacart, it would have been more strategic for Albertsons to acquire Instacart—similar to Target's decision to acquire Shipt. Attempting to merge with Rite Aid was a small idea postulated as a big move on behalf of Albertsons.

"The reality of the situation for Albertsons is this: Because of its debt, anemic growth, aging stores and lack of operational execution, few, if any U.S. companies have a desire to acquire or partner with Albertsons … Albertsons must make a big move that will power the trajectory of the company into a direction that enables growth and creates a competitive advantage."

Ladd acknowledges that such a move could be opposed by the Trump administration, but argues, "First and foremost, Donald Trump is a businessman. Buying and selling properties isn't something Trump talks about, it's part of who he is. That's why I believe President Trump can be convinced to support an acquisition of Albertsons by Alibaba. The move would increase competition in the U.S., something Trump, economists and certainly consumers believe is a good thing."

KC's View: I was sort of thrilled when I read this column, because even after doing this for a lot of years, it is somehow life affirming when a globally recognized thought leader on strategy, M&A, and business writes something two days ago that I wrote four days ago.

(There were some differences in our approach. Ladd provided the Trump perspective. But I gave Alibaba's headquarters phone number.)

I'm just a pundit. Not a globally recognized thought leader. Then again, as they say, even a broken clock…

I completely agree that Albertsons needs to find ways to make big, disruptive swings as it looks for a path to the future. There is a liner from "My Shot," a song in "Hamilton," in which the lead character sings about "thinking past tomorrow."

That's what Albertsons has to do.

• ZDNetwrites that Amazon and Microsoft have begun opening up the integration of their Alexa and Cortana smart speaker systems, allowing early adopters in the US to "start talking to Cortana via their Echo devices and to Alexa on Windows 10 devices and Harman Kardon Invoke speakers, which are powered by Cortana.

According to Microsoft, "This integration will allow Cortana users to ask Alexa to shop on Amazon, manage their Amazon orders and access many of Alexa's third-party skills. Alexa users will have access to Cortana's knowledge and helpful productivity features such as calendar management, day at a glance and rich email integration. Over time, additional skills and features will be integrated."

…with brief, occasional, italicized and sometimes gratuitous commentary…

• The Wall Street Journal reports that "Ben & Jerry's, the ice-cream maker known for its social advocacy as much as its chunk-filled flavors, has a new chief executive who is promising to ramp up the brand's corporate activism. Matthew McCarthy, a food-business veteran of Unilever, which bought Ben & Jerry's in 2000, succeeds Jostein Solheim as CEO."

Solheim, the Journal notes, "is moving into a broader role overseeing all of (Unilever's) food and refreshment businesses in North America."

According to the story, McCarthy "plans to amplify the brand's tradition of promoting environmental sustainability and advocating for social causes while promoting its ice cream flavors. Over the next few months, he said, the company will unveil new initiatives.

"Many people are feeling a tremendous lack of trust in [public] institutions around them," he says. "We need organizations, including businesses, to step forward more than ever."

Love Ben & Jerry's. Love the ice cream. Love the activism. Makes my heart, which came of age in the late sixties and seventies, go pitter-pat.


CNBC reports that Wendy's is selling its 12.3 percent stake in Arby's for $450 million, to Inspire Brands, owned by Roark Capital.

The story notes that "Wendy's/Arby's sold Arby's in 2011 to hedge fund Roark Capital for about for about $130 million, retaining an 18.5 percent stake worth about $30 million at the time. The stake got diluted to 12.3 percent after Arby's bought Buffalo Wild Wings earlier this year, following which a holding company, Inspire Brands, was formed."

• The National Grocers Association (NGA) has hired Amalea Híjar as director of the NA Foundation. Híjar most recently was interim vice president of operations for Epic PR Group, and has held senior-level positions at several professional and trade associations.

Industry Drumbeat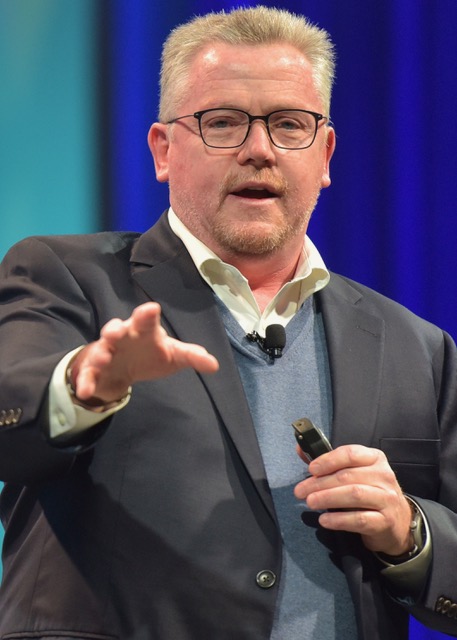 It was just one day.

And yet, the stories that MNB reported that single day crystallized the challenges facing every retail business - existential challenges, technological challenges, competitive challenges, cultural challenges.

But daunting challenges also can create opportunities. They can highlight where compelling, differential advantages can enable success and drive a company into a prosperous future.

MNB "Content Guy" Kevin Coupe, who has been covering the retail business for more than 30 years, telling resonant stories about people, cultures and companies that enlighten, illuminate and inspire, takes the events of a single day and weaves a narrative designed not just to explain what happened, but help audiences figure out where they need to go to embrace the future.

Here's what Joe Jurich, CTO of DUMAC Business Systems, has to say about a recent appearance:

"Kevin recently participated in and spoke at our Annual User Conference.  Our group consisted of independent retailers, wholesalers, and software vendors – a pretty broad group to challenge in a single talk.  While his energy, humor, and movie analogies kept the audience engaged, his ability to challenge them to think differently about how they go to market is what really captured them!  Based on dinner conversations afterward, he appeared to have left everyone thinking of at least one new approach to their strategy!"

Want to make your next event unique, engaging and entertaining? Contact Kevin at kc@morningnewsbeat.com , or call him now at 203-253-0291.

Aretha Franklin, the "Queen of Soul," died yesterday at age 76, after a battle with advanced pancreatic cancer.

KC's View: I recommend to you the piece in The New Yorker by David Remnick, which includes links to some of Aretha Franklin's most memorable performances.

Here is an excerpt:

"Aretha Franklin's voice was a pure, painful, and unforgettable expression of American history and American feeling, the collective experience of black Americans and her own life. The Queen of Soul, who died Thursday morning, was the daughter of the most influential black pastor in Detroit, a charismatic, often cruel man who filled the house with musical friends - Duke Ellington, Della Reese, Nat Cole, Mahalia Jackson - and a constant cloud of threat and fury. Aretha Franklin rarely spoke of her inner life, her crises - she was wary of almost everyone - and yet the sound she made, the emotions she expressed and embodied, was as distinctive as that of Bessie Smith and Billie Holiday, Louis Armstrong and John Coltrane.

"What artist built a sturdier and more sublime arc, from the songs of the first praise houses and black churches to the blues to R. & B. to pop and hip-hop? Like Ray Charles and Sam Cooke, Franklin combined matters of the spirit and matters of the body; the whole of her, it seemed, was in every bar. And though no one could imitate that voice and phrasing - the ecstatic shrieks and eerie note-bending, that sense of behind-the-beat time - her influence was immense … Prayer, love, desire, joy, despair, rapture, feminism, Black Power - it is hard to think of a performer who provided a deeper, more profound reflection of her times."

You can read the entire, beautiful piece here.

And while you're at it, watch Aretha Franklin's turn in The Blues Brothers here. It'll be the best five minutes you'll spend today.

Got a couple of emails offering opinions about Starbucks' new plant-based protein beverages - the Protein Blended Cold Brew in almond and cacao flavors.

One MNB reader wrote:

I'm a huge fan of plant based protein and have been using it for years. (I'm not a vegan or a vegetarian).  The calories don't scare me but the sugar load is terrifying!

From another reader:

Having just lost 30 lbs on a diet that excludes sugar, fruit based sugar is still sugar, and nearly an ounce of it is too much for me - it does sound delicious though!

MNB reader Nancy Zeidenberg wrote:

Tried the Cacao flavored offering yesterday, and I am not a fan.  At 250 calories I viewed it as a meal replacement option.
 
I was excited to find it on the menu because I was looking for something to drink other than my usual Grande Pike.  Also, I prefer plant based protein to the dairy/whey commonly found in RTD shakes.  I found the flavor was definitely as billed – cacao – so chocolate without the sweetness but I felt the need to add a packet or two in spite of all the sugar in it…wish I had noticed that first as it would have save me on making a poor choice.  I don't know if the product was well made or not but I found it crunchy vs smooth with a  gritty consistency which is often the case with protein powders.  I tried it.  I'm done.

And from another reader:

I tried it. It was a little chalky and thick. I wouldn't buy it again.
 


Regarding a new format that Ahold Delhaize-owned Stop & Shop is said to be planning, one MNB reader wrote:

Methinks they would do well to look at some of their sister stores at Hannaford for some ideas.

Agreed. I've always felt that Hannaford is the class of the operation.



Finally … yesterday we took note of a BuzzFeed report that the same baker who recently won a Supreme Court case in which he argued that he was not legally required to sell a custom wedding cake to a gay couple - his rationale was that it conflicted with his religious beliefs, which include disapproving of same-sex marriage - is back in court. This time, he is arguing that he is within his rights not to make a birthday cake for a transgender woman, and once again, he is citing religious freedom as his rationale.

The baker, Jack Phillips, is the owner of Masterpiece Cakeshop in Lakewood, Colorado. His lawyers argued in US District Court on Tuesday that the cake's design "would have celebrated messages contrary to his religious belief that sex — the status of being male or female — is given by God, is biologically determined, is not determined by perceptions or feelings, and cannot be chosen or changed."

I commented in part:

This is, of course, not just an isolated incident. It is a situation with which many companies and people holding certain beliefs could find themselves, especially in a world that has become vastly more diverse.

My opinion has not changed. I believe in religious freedom, but I do not believe that religious beliefs should be used to justify discrimination and intolerance. (And yes, I recognize that I now will be accused by some of being intolerant of religious freedom. I guess it is inevitable, especially these days, that choices have to be made, or priorities set, between civil rights and religious freedom.)

Where does the line get drawn? What if Phillips' religious beliefs also opposed mixed-race weddings? Should he be allowed to deny them service? What if he were anti-Jewish? Or anti-Muslim? Can he deny them cakes or cookies of muffins as well?

And what of other people, much in the news lately, who would suggest that their core beliefs include the conviction that certain people - because of their religious beliefs or ethnic backgrounds - are of lesser value than they are? Should they only be allowed to do business with caucasian Christians?

Here's the deal. If you are a baker, bake and sell cakes. If you don't approve of gay marriage, then don't marry someone of the same gender. If you don't approve of transgender people, then don't go through gender reassignment.

Not everyone agrees with me.

One MNB reader responded:

My thoughts: you either believe in freedom or you don't. No one has the right to the labor of another person.

Private businesses have the right to decline service to whomever they choose for whatever reason they desire.

Customers have the right to boycott whatever company they wish for whatever reason they desire.

That's what freedom is all about.

And, from another reader:

What has changed that a merchant does not have the right to refuse service to anyone?  I worked retail grocery for many years and banned customers for propositioning associates.  It was fine, as long as they were heterosexuals, but I may have violated something if the banned person were gay, lesbian or transgender?  I refused service to rude, crude and violent customers.  I protected my employees' at the same time protecting my customers'.

I was raised to believe that I didn't have to shop where the environment was not friendly to me.  I would go somewhere else where I was treated the way I felt was fair.  What is going on in this world today?  Seems some groups have to win at any cost and that standard is not different in our government today.  You must win, don't compromise, don't find another baker----wait there is probably not another baker in Lakewood or surrounding Denver, Littleton, Aurora, etc.

Shame on us.

I must admit I have a problem with the notion that for the purposes of your example, you are equating being homosexual or transgender with being crude, violent or otherwise offensive. The latter is bad behavior, which can merit some sort of justified response. The former is simply who these people are.

I don't think they are the same.

I also think you are engaged in a little victim shaming. Also not fair, in my view.

I believe that the "a merchant has the right to refuse service to anyone" attitude, when applied in the ways being suggested, takes us down a slippery slope in which civil rights and human rights will take a back seat to intolerance disguised as moral virtue.

Been running around a lot the last week or so, and really haven't had time to get to the movies. But Netflix streaming is a wonderful thing, and so I've caught up with three things that I might otherwise never have watched. Interestingly, they all ended up having something in common … and even offer a business lesson.

Like Father is an original Netflix movie, a slight little trifle about a young woman, Kristen Bell, who is stood up on her wedding day, which also happens to be the day that her father (Kelsey Grammer) shows up, having abandoned his family two decades earlier. There's no connection between the two, but that doesn't stop them from getting drunk one night … and the next morning, they wake up on a cruise ship, in the cabin that she was supposed to be sharing with her husband. (It isn't as weird as it sounds.)

The movie is devoted to these two alienated people, who are more alike in their misplaced priorities, finding a way to get along and maybe even like each other. That's not easy, especially since almost the entire movie takes place on a cruise ship, which from my experience is more likely to be a place where hostilities arise, as opposed to subside. But while this is a movie in a minor key, it is completely sold by the two leads; Bell and Grammer are consummate professionals, and they know how to take small moments and make them sing, and then underplay the big moments for greater effectiveness. The whole thing sort of works, aided by Seth Rogen in a small supporting part (no doubt doing the part because his wife, Lauren Miller Roger, directed and co-wrote the movie).


I've always been a Burt Reynolds fan, though I'd be the first one to say that his was a career weighed down by bad choices and then worse choices. He had Clint Eastwood talent as a director and certainly was a better actor, but Eastwood simply chose better movies to make. That said, it is fair to say that Reynolds made some very good movies when he was young - Deliverance and The Longest Yard (the original, natch) are genuinely great movies, and he also made some very good films, such as Starting Over and Semi-Tough. And so I was intrigued by a new independent film in which he stars, called The Last Movie Star.

Reynolds plays an aging, near-forgotten film star who is lured to Nashville to attend a film festival at which his career is to be celebrated, though he is chagrined, to say the least, when he finds out it is a dicey operation being run out of a bar, albeit by two young men completely devoted to his career. Reynolds is angry, frustrated, sad and sentimental in the role, which has him mostly on the road visiting the haunts of his youth, even as he is visited by his youthful self (shown via film clips from his career).

It is sad to see young Reynolds and old Reynolds side by side, but again, he totally sells it - he seems to know that his life has been defined by missed opportunities, and he seems focused on not missing any more, even at this late date. The only thing that he can't sell is the damned toupee, which seems as fake and annoying as it always has.


And then, there's "Steve Martin & Martin Short: An Evening You Will Forget For The Rest of Your Life," which is a two-man show featuring the two legendary comedians who also happen to be old friends and occasional movie co-stars (Three Amigos, Father of the Bride). All I can say is that it is really, really funny … laugh out loud funny in many spots, as these two guys delight in each other's company and prove to be delightful company for the audience. Some of it is jokes, some of it is reminiscences, and some of it is musical … but it is all first class stuff.


So what did all these have in common? People, in every case, transcend the material. And that's what every business needs to know - that great people have the ability to get you through the tough times, and when things go right, they can be sublime.



I have a terrific wine for you this weekend … the 2017 Albarino d Fefinanes, which is yet another terrific Albarino, a Spanish white that is wonderful with seafood. I opened it to go with my "Shrimp It's All Greek To Me," one of Mrs. Content Guy's favorite dishes.



That's it for this week.

Have a great weekend, and I'll see you Monday.

Sláinte!!
PWS 52