Join the MNB Community.
Get a Wake Up Call each morning...
Email:
Explore the MNB Archives
Tuesday, August 21, 2018
by Michael Sansolo

It's said that if you build a better mousetrap the world will beat a path to your door. If it's true, E-Mart, a company in South Korea, better prepare to repave their walk.

E-Mart's better mousetrap? Bananas.

Bananas are one of the most important items in any supermarket. They are among the most frequently purchased produce items and thanks to their nature, require regular repeat sales.

We all understand the basics of this. You buy a bunch of bananas (except at the few stores that sell them one at a time) and at first the entire group is some weak shade of green and not ready to eat. Then they begin to ripen to a wonderful yellow.

But here's the problem, the entire bunch ripens at the same pace so unless you go on a banana-eating binge you quickly face the issue that the last members of the bunch go way beyond ripe. In my house, that's cause for celebration because my wife makes a wonderful banana nut bread. Many others, I am sure, end up junking the last few or facing a weak banana-eating experience.

But not customers at E-Mart.

As Inc. magazine recently reported, E-Mart has solved the problem. The company sells a "One a Day banana" pack that includes bananas at different stages of ripeness all in the same container. The consumer thereby gets bananas reaching ripeness on different days, so they can be consumed at the perfect time for each one.

Obviously, there are some issues to that strategy, as Inc. notes. First, it is going to require some significant labor to assemble the packages of staggered ripeness. And while the solution may produce less food waste (and sadly, less banana bread) it means more plastic waste.

We have to hope that E-Mart is properly merchandising the new package to explain to shoppers the thinking and benefits of the new package so that the genius of the solution is recognized and that might even lead to an ability to charge a higher price to offset that labor cost.

We have a fondness here at MNB for "eye openers" or any ideas that just make you pause. Based on that, I'd have to call the One a Day banana pack an eye popper for identifying a problem so common to every shopper and solving it in such an easily explainable way. It's the kind of innovative thinking we should all applaud and possibly mimic.

It might not be a perfect solution, but it's a really creative attempt at getting there. As the Inc. reporter wrote, "If I lived in Korea, I'd take one look at E-Mart and think, 'There go some thoughtful people whose ideas aren't bananas.'"

Wouldn't we all want our shoppers saying that about our stores?


Michael Sansolo can be reached via email at msansolo@morningnewsbeat.com . His book, "THE BIG PICTURE: Essential Business Lessons From The Movies," co-authored with Kevin Coupe, is available on Amazon by clicking here. And, his book "Business Rules!" is available from Amazon by clicking here.

by Kevin Coupe

The Daily Beast has a story about how Mondelez has, after more than 100 years, redesigned the packaging of its Barnum's Animal Crackers box.

Responding to pressure from the People for the Ethical Treatment of Animals (PETA), Mondelez has changed the box's graphics so that the animals no longer are portrayed as being behind bars. Now, the zebra, elephant, lion, giraffe, and gorilla are all shown as roaming free.

When PETA reached out about Barnum's, we saw this as another great opportunity to continue to keep this brand modern and contemporary," says Jason Levine, Mondelez's chief marketing officer for North America.

And PETA EVP Tracy Reiman says, "The new box for Barnum's Animals crackers perfectly reflects that our society no longer tolerates the caging and chaining of wild animals for circus shows."

I think this is a good idea, long overdue, and in its own way, an Eye-Opener.

CNN reports that Amazon has hired Maulik Majmudar, a highly respected cardiologist and the associate director of the Healthcare Transformation Lab at Massachusetts General Hospital.

The thing is, neither Amazon nor Majmudar has been specific about exactly what he'll be doing there. Majmudar just tweeted that he "is moving to "an exciting and challenging role @amazon."

Still, CNN notes that "Majmudar has long worked at the intersection of health care and technology. The Healthcare Transformation Lab says it looks to 'improve the experience and value of healthcare for patients and providers through collaborative innovation.' It also focuses on digital health, including mobile and wearable devices and data analytics.

"Majmudar, who earned his medical degree at Northwestern University, is also a lecturer and visiting scientist at the Massachusetts Institute of Technology and an assistant professor at Harvard Medical School. He is also medical adviser at Biofourmis, a start up focusing on monitoring patients remotely, and HiLabs, which focuses on health care data mining. He previously served as founding member and chief clinical officer at Quanttus, which unsuccessfully tried to develop a wrist-based app that monitors blood pressure."

Amazon has shown significant interest in the health care sector. Most recently, it acquired PillPack, a company that sorts pills into pre-packed doses for ease of consumers; PillPack has pharmacy licenses in all 50 states, and is seen as a potential vehicle that Amazon can ride into the health care industry.

At the same time, Amazon is engaged in a joint venture with Berkshire Hathaway and JPMorgan Chase that is charged with helping each of these companies reinvent health care delivery systems and reduce health care costs. While little is known about the effort - it doesn't even have a name - it has hired renowned surgeon and writer Atul Gawande as CEO.

In his tweet, Majmudar wrote, "The one and only reason I am taking on this opportunity is the possibility of making a truly meaningful impact on the health and wellbeing of hundreds of millions of individuals throughout the world."

KC's View: It is, I think, a measure of Amazon's ambitions, which translate into an ability to appeal to the best and the brightest. That, I believe, gives it a potentially heart-stopping advantage.

CNBC reports that Walmart and insurance company Anthem had struck a deal that they hope will "expand access to over-the-counter medications for seniors."

According to the story, "Starting in January, patients who are enrolled in Anthem's Medicare Advantage plans can use their insurance to cover some over-the-counter medications as well as other goods like first aid supplies and pain relievers at Walmart. The partnership allows patients to decrease their medical expenses and should help draw more shoppers to Walmart … Roughly 250,000 of Anthem's Medicare Advantage members currently have the OTC benefit, an Anthem spokesman said. The partnership could help Walmart's budding e-commerce business or boost foot traffic to its stores."

Sean Slovenski, Walmart's senior vice president of health and wellness. tells CNBC, "Walmart is committed to making health care more affordable and accessible, and we are in constant pursuit of new ways to deliver on this commitment." Walmart already has a "Medicare Advantage plan co-branded with Humana," the story says, and Walmart "hosts wellness days at its stores and touts an exclusive line of diabetic supplies, branded ReliOn."

KC's View: It is interesting the degree to which retailers of various kinds are focusing on these markets as a long-term growth engine. Amazon clearly has designs on disrupting the health care business, and Best Buy is highly focused on the senior citizen market … and Walmart's efforts sort of combine both of them. The question is to what degree other companies are going to have to adjust their business models and move in this direction.

The New York Times reports that eight restaurant chains - Applebee's, Church's Chicken, Five Guys, IHOP, Jamba Juice, Little Caesars, Panera Bread and Sonic - all have agreed to end a "no poaching" policy that prevented them and their franchisees from hiring employees from each other, or even from other restaurants within the same chain.

The agreement to end the policy came as part of a deal with the Washington State Attorney General, and will be applied to the companies' nationwide operations. Seven other fast food chains - including Arby's, Carl's Jr. and McDonald's - agreed to end their "no poaching" policies earlier this year.

The Times writes, "Such restrictions are not unique to the restaurant industry, but until recently they were ubiquitous, particularly among fast-food chains. That began to change last year, after two prominent economists at Princeton produced a report that focused on how no-poach clauses could lock workers into low-wage jobs."

KC's View: I see stories like this one, about policies clearly aimed at inhibiting the ability of low-level employees to make more money under better conditions, and I think of a song called "Sixteen Tons," which has a lyric that goes like this…

You load sixteen tons, what do you get?
Another day older and deeper in debt
Saint Peter don't you call me 'cause I can't go
I owe my soul to the company store.

Glossy has an story about how "Nordstrom is building out new retail strategies that will drive sales and promote customer loyalty, and it's using its largest market, Los Angeles, as a test bed."

The goal is to seamlessly integrate its physical and digital experiences: "The company has found that customers who shop both online and in stores spend five times more than customers who only shop one or the other, and that customer profitability doubles, per its most recent earnings."

Ed Gribbin, CEO of retail analyst firm Alvanon, explains the strategy this way: "They put the customer first. Everyone says that, but they do. They give the customer what they want, and they don't want what they see when they walk into another department store."

Bingo.

You can read the story here.

KC's View: To a great extent, Nordstrom is testing its approach in Los Angeles, where it says it has four million customers who generate $1 billion in annual sales (which does not include Nordstrom Rack). If it works there, Nordstrom hopes it can "ride it till we just can't ride it no more…"

Corporate Drumbeat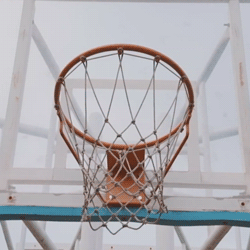 "Talent wins games, but teamwork and intelligence wins championships." -Michael Jordan

At Samuel J., we don't believe in the so-called "retail apocalypse."

"Retail self-destruction," maybe. But that only happens when companies and leaders don't adapt their stores to new competitive realities, don't create compelling customer experiences, and don't bring together exceptional talent and build extraordinary teams that can thrive and succeed even in the toughest of times.

Is this easy? Of course not. But it is achievable … especially when you have Samuel J. Associates on your team.

At Samuel J., our value never has been greater, because we understand the connection between great talent and innovative businesses. We are uniquely positioned to put together people and organizations in a way that builds expertise, cultivates leadership, and turns business challenges into business opportunities.At Samuel J, we know how to do it in a timely fashion and exceeds our clients' high expectations. And we have the winning record to prove it.

Click here to find out more.

At Samuel J. Associates, we help you find the right talent and build the right team.
• Good piece in Inc. about the steps that Walmart CEO Doug McMillon has taken to restore the retailer to greater relevance in a retail climate dramatically changed by Amazon's presence. An excerpt:

"McMillon took over as Walmart's chief executive in February 2014. At the time, most shareholders were happy with Walmart's performance, with an annual profit of $16 billion and hundreds of new stores opening across the country.

But McMillon saw big problems … In McMillon's view, while Walmart appeared to be in great shape, in reality it was sick--suffering from the disease of complacency."

You can read the story here.


• Business Insider has a story about a new patent filing by Walmart that seems to enable online shopping via virtual reality technology.

According to the story, "The virtual stores would potentially allow shoppers to explore a three-dimensional representation of the company's stores, shopping much like they would in real life. Adding a virtual item to a basket would put it in a virtual shopping cart. When a customer checks out, those items would be sent much like any other online shopping order … The virtual store is likely the product of Walmart's Store No. 8 tech incubator, which develops new, high-tech ways to sell products and get them to customers. The retailer has been discussing virtual reality's promise for a while now, and it held a 'v-commerce' gala in Los Angeles in October 2017 to showcase ideas around how virtual reality could affect retail in the future."

Bloomberg writes that "the filing is part of Walmart's recent push into virtual reality, an area that holds promise for brick-and-mortar retailers struggling with the massive costs associated with store upkeep and labor. In February the retailer acquired Spatialand, a startup that makes software tools to create virtual-reality experiences."

The Bloomberg story says that Walmart has filed for more than a dozen patents related to virtual reality technology.

• Indiana-based c-store chain Ricker's announced that it is rolling out new frictionless checkout technology - it described it as "a hybrid of mobile pay and AmazonGo" - to customers in 58 of its stores there. The technology comes from a company called Skip, which "reduces the speed of checkout from an average of 60 seconds to an instant pay-and-go action controlled by the customer."
• PepsiCo said yesterday that it will acquire SodaStream, the at-home carbonated beverage maker, for $3.2 billion, a deal that, CNBC writes, " gives PepsiCo a new line through which it can reach customers in their homes rather than through stores."\

The deal is seen as a direct reaction to as world in which more consumers are buying groceries online, and retailers are both squeezing manufacturers on margin and getting more aggressive in private label. "With this move," CNBC writes, "PepsiCo is doubling down on its drinks business, which has struggled in North America as consumers move away from sugary, carbonated beverages. It also seemingly addresses the challenge that buying new drink brands risks cannibalizing its legacy beverages."


• MarketWatch reports that Tyson Foods will spend $2.16 billion to acquire the Keystone Foods business from Marfrig Global Foods, which "provides chicken, beef, fish and pork to some of the world's leading quick-service restaurant chains as well as retail and convenience stores."

The deal reportedly includes "six processing plants and an innovation center in the U.S. with locations in Alabama, Georgia, Kentucky, North Carolina, Pennsylvania and Wisconsin."

Industry Drumbeat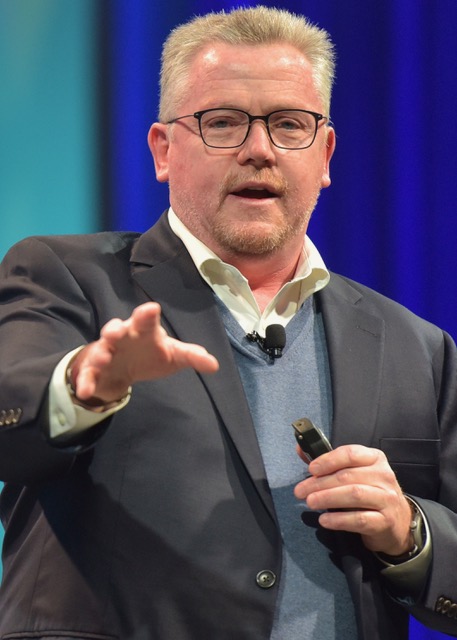 It was just one day.

And yet, the stories that MNB reported that single day crystallized the challenges facing every retail business - existential challenges, technological challenges, competitive challenges, cultural challenges.

But daunting challenges also can create opportunities. They can highlight where compelling, differential advantages can enable success and drive a company into a prosperous future.

MNB "Content Guy" Kevin Coupe, who has been covering the retail business for more than 30 years, telling resonant stories about people, cultures and companies that enlighten, illuminate and inspire, takes the events of a single day and weaves a narrative designed not just to explain what happened, but help audiences figure out where they need to go to embrace the future.

Here's what Joe Jurich, CTO of DUMAC Business Systems, has to say about a recent appearance:

"Kevin recently participated in and spoke at our Annual User Conference.  Our group consisted of independent retailers, wholesalers, and software vendors – a pretty broad group to challenge in a single talk.  While his energy, humor, and movie analogies kept the audience engaged, his ability to challenge them to think differently about how they go to market is what really captured them!  Based on dinner conversations afterward, he appeared to have left everyone thinking of at least one new approach to their strategy!"

Want to make your next event unique, engaging and entertaining? Contact Kevin at kc@morningnewsbeat.com , or call him now at 203-253-0291.

PWS 51