Join the MNB Community.
Get a Wake Up Call each morning...
Email:
Explore the MNB Archives
Thursday, July 19, 2018
This commentary is available as both text and video; enjoy both or either ... they are similar, but not exactly the same. To see past FaceTime commentaries, go to the MNB Channel on YouTube.

Hi, Kevin Coupe here, and this is FaceTime with the Content Guy … recording this commentary at the third annual Organic Produce Summit, an event that only seems to grow in stature and enthusiasm and attendance. It is quite remarkable - I've had presenter roles at all three, and it is a testament to the founders and the vitality of the category.

Perhaps it should not be a surprise that one of the sessions I moderated - featuring studies from Nielsen and the Hartman Group - ended up focusing on the power of storytelling, and why it is important for organic growers and retailers to do a better job educating and illuminating their customers, which inevitably, I believe, would result in greater engagement and higher sales.

I think it is fair to suggest that a vast number of mainstream customers, though they may have access to enormous amounts of information, may be more misinformed than ever. Quantity of information is not quality of information, and both growers and retailers should take it as their common mission to convert confusion into clarity.

By doing so, food businesses can provide not just transparency, but context. And that's important - certainly in the organic produce category, but also, I think, elsewhere in the store.

Another session I moderated focused on e-commerce, with Tony Stallone of Peapod and Don Barnett, COO of healthy meal kit company Sun Basket, talking about their business models and the changing consumer. We also had Dan Bourgault, Head of Brand Partnerships at Instacart, on the panel … and while I appreciated the fact that he was willing to be on stage with someone who has been so critical of his company, I must also say that he didn't do anything to persuade me that I'm wrong.

I get that the Instacart model is good for Instacart, but I still don't thing it is a long-term play for most retailers. At one point in our conversations, Dan mentioned that while retailers would never allow themselves to have a store in a shopping center with four direct competitors, that is precisely what Instacart persuades them to do in a digital environment. Someone needs to explain to me why that's a good idea.

Finally, the Organic Produce Summit had a terrific keynote speaker in Dan Buettner, the author and journalist who has focused on discovering Blue Zones, which he defines as places where people enjoy healthful longevity. There are a lot of factors at play in why, but diet certainly is important … and the consumption of fresh, organic produce is seen as critical.

Now that's what I call a narrative. It is a great story, and is one of the reasons that the Organic Produce Summit seems to be enjoying enormous success.

That's what is on my mind this morning. As always, I want to hear what is on your mind.
by Kevin Coupe

The Los Angeles Times has a story about how "Petco is opening a new kind of retail store where animal-friendly amenities such as dog baths, play yards and treats fit for humans are meant to win over picky pet owners who would otherwise snub the mainstream brand."

The new 12,000-square-foot pilot format near San Diego, called PetCoach, puts grooming and dog day care front and center in the experience, which lays out this way:

"Upon entry, customers will see the animal hospital on their left, where resident veterinarian Christie Long presides over a clinic that can handle 90% of standard vet services, save for surgical emergencies. To the right is the grooming section visible to curious onlookers, along with an adjacent self-wash room with all the amenities that allow for a proper dog bath. In the center, a full-scale dog daycare and training facility will watch over pets and teach them to mind their manners.

"Toward the back of the store, a curated selection of vet-vetted food is punctuated by a JustFoodForDogs pantry. The refrigerated section represents the first fruits of an extensive human-quality food partnership announced in May with Los Alamitos-based JustFoodForDogs."

The company says that PetCoach is designed to appeal to the pet snob, a demographic that has helped drive the pet food category to more than $29 billion in sales.

While only one PetCoach exists at the moment, two more are on the drawing board, with the possibility of a selective national rollout if things go well.

Two particularly Eye-Opening things here.

First, PetCoach is the result of a Petco acquisition - the company bought the PetCoach app about a year ago, and then put its founder in charge of new initiatives. Sometimes, new blood cam bring new perspectives and define new opportunities.

Second, I think this reflects something that we talk about a lot here on MNB - the importance in the current competitive environment to be more than just a source of product, and become a real resource for shoppers.

Amazon said yesterday that this week's Prime Day promotion set new sales records for the company, becoming the "biggest global shopping event in Amazon history," though, as Fortune notes, "that's probably not really surprising, given the event's extended hours, the fact it was offered in four additional markets, and traffic that was so heavy it overwhelmed the company's servers at times."

Fortune writes that "the Echo Dot and Fire TV Stick with Alexa Voice Remote were the two best selling items, according to Amazon … Customers purchased more than 5 million toys—a 1.5 million increase from 2017 … Members bought more than 300,000 Instant Pots, the top selling non-Amazon device in the U.S."

Perhaps more significantly, the story says, new Prime memberships surged: "The company says it gathered more members for the subscription service on July 16 than it has on any previous day in its history. The company now has over 100 million paid Prime members, nearly double the number from 2016 and 20 million more than the 2017 estimates."

TechCrunch writes that "while Amazon doesn't tend to reveal hard numbers, a third-party report from Feedvisor backs up Amazon's statement to some extent, saying that online shoppers spent 54 percent more in the first three hours of Prime Day this year, than the first three hours last year."

The story goes on to note that "Prime Day was estimated to bring in $3.4 billion in sales, up over 40 percent from last year … It's also delivering a record number of voice-based sales, according to a report from Brian Roemmele, who cites data from sources inside Amazon."

KC's View: There was plenty of evidence this week that Amazon is both extraordinarily powerful and, go figure, fallible.

We all knew the first. Some have been surprised by the second.

Like Kate McMahon, who wrote about this yesterday, I think I may be more surprised by how Amazon dealt with the glitches that its customers experienced than the fact that the glitches occurred. Sure, they were annoying, but they also were evidence of popularity … sort of like a crowded restaurant makes you want to eat there.

Not only should Amazon apologize with a little more humility, but maybe they could have a quick Flash Prime event next week … have a surprise 12 hour sequel event that serves to help give customers a little more access to great deals. Not only would it get a ton of press, I'd betcha it also would generate a ton of sales.

Just a thought.

The Financial Times reports that former Toys R Us employees who lost their jobs when the retailer went belly up have reached out to the three private equity groups that owned it, hoping for some sort of hardship fund that could help them out financially.

The story says that two of the funds - KKR and Bain - are "considering providing some financial help for workers who were hardest hit by the toy chain's bankruptcy last year and ultimate liquidation. Criticism over the treatment of workers has led some public pension funds in the US to reconsider investments with the two firms."

But the third, Vornado, "has shunned discussions with representatives of former employees, according to people familiar with the talks," though "Vornado is structured as a permanent capital vehicle and does not raise outside money on a regular schedule, so has not experienced the same pressure from investors."

The FT story notes that "former employees are trying to enforce their claims against the retailer in bankruptcy court. But they are unlikely to have any legal recourse against the trio of former owners, whom they contend are also to blame. Instead, they have mounted a ferocious campaign of public criticism, and worked to apply pressure via the buyout funds' investors."

KC's View: It'd be nice … and appropriate - for the money folks to provide some financial relief to workers/victims. Normally it is just the creditors and the top execs who get consideration. Not only would this be good for these employees, but maybe it would set a nice precedent for the future.

Corporate Drumbeat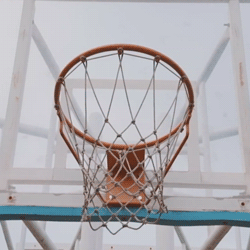 "Talent wins games, but teamwork and intelligence wins championships." -Michael Jordan

At Samuel J., we don't believe in the so-called "retail apocalypse."

"Retail self-destruction," maybe. But that only happens when companies and leaders don't adapt their stores to new competitive realities, don't create compelling customer experiences, and don't bring together exceptional talent and build extraordinary teams that can thrive and succeed even in the toughest of times.

Is this easy? Of course not. But it is achievable … especially when you have Samuel J. Associates on your team.

At Samuel J., our value never has been greater, because we understand the connection between great talent and innovative businesses. We are uniquely positioned to put together people and organizations in a way that builds expertise, cultivates leadership, and turns business challenges into business opportunities.At Samuel J, we know how to do it in a timely fashion and exceeds our clients' high expectations. And we have the winning record to prove it.

Click here to find out more.

At Samuel J. Associates, we help you find the right talent and build the right team.
Axios has a story about how "mass market retailers and grocers are developing their own content and advertising businesses to compete with legacy media."

The reason? "Ad-serving and video creation has become so democratized that any company with an audience is now able to steal advertising dollars or content budgets away from traditional media companies."

Walmart's consideration of a new video streaming offering - which would be positioned as competition to Amazon and Netflix, but could be ad-supported - is just one example of how retailers are getting into the media business. The story notes that Kroger "is launching an ad business that will go live next year. Similar to Walmart and Amazon, Kroger's pitch, according to Digiday, is that it will help brands better target its loyalty customers across the web, mobile and in stores across the country with advertising." And Albertsons "also launched its own ad network called Albertsons Performance Media."

Axios writes that "a focus on digital media is a reflection of some of the many ways retailers are transforming their brick and mortar mega-stores to be more digitally-accessible and profitable." But, the story says, these "retailers are entering a crowded field of media, tech and telecom companies that already have their own streaming services, like CBS, and Facebook, as well as ones that are expected to build new ones, like Disney, AT&T and Apple."

Fascinating piece in The New Yorker about how e-commerce - and specifically JD.com - is helping to transform some of China's more rural areas.

An excerpt:

"JD.com, or Jingdong, as the company is known in Chinese, is the third-largest tech company in the world in terms of revenue, behind only Amazon and Google's parent company, Alphabet, Inc.

"In the Western press, JD is often referred to as the Chinese Amazon, but unlike Amazon, which has all but saturated the American e-commerce market and therefore has to expand by moving into new sectors, such as entertainment, JD still has ample room to extend its customer base—thanks to places like Cenmang and Xinhuang. Although China has the most Internet users of any country and the largest e-commerce market in the world—more than twice the size of America's—there are still hundreds of millions of Chinese whose lives have yet to migrate online.

"Analysts predict that China's online retail market will double in size in the next two years, and that the growth will come disproportionately from third- and fourth-tier cities and from the country's vast rural hinterland. At a time when the Chinese government has instituted monumental infrastructure programs to develop these regions, companies like JD are providing a market-driven counterpart, which is likely to do for China what the Sears, Roebuck catalogue did for America in the early twentieth century."

Fascinating stuff, and you can read it here.

• Bloomberg reports that Hyundai Motor Co. is "modernizing its retail operations with a 'digital showroom' on Amazon that lets shoppers arrange test drives, check inventory, compare pricing and read owners' reviews … hoppers can click through to websites showing inventories at specific dealerships, plus see pricing details including all available discounts and a three-day money-back guarantee."

The story notes that "Hyundai began collaborating with Amazon in 2016 with 'Prime Now, Drive Now,' an online program that allowed car shoppers to book test drives. Using its Blue Link connectivity system, the Seoul-based company also was the first mainstream automaker to connect its cars with homes using Amazon Echo and Alexa.

"In expanding its ties with Hyundai, Amazon is positioning itself as more of a competitor to independent research sites such as Cars.com and Autotrader."

• The Denver Post reports on the new small-format Target store in the Mile High City: "The roughly 30,000-square-foot store, located on the second and third floors of its building and served by escalators and elevators, has a heavy emphasis on groceries on its first level. Located on the right-hand side when coming up the escalator, roughly a third of the space is occupied by freezer and cooler cases, snack foods, paper goods, cleaning supplies and a produce section."

And the Denver Business Journal writes that "the store is part of a nationwide strategy to reach new guests by opening smaller-format stores in urban areas, dense suburban neighborhoods and college campuses. Target currently lists 20 locations throughout the Denver metro and many traditional-format stores are as large as 100,000 square feet."

• The Chicago Tribune reports that Albertsons has named Paul Gossett, who has been running its Shaw's and Star Market businesses in the Boston area, to succeed Doug Cygan as president of its Jewel-Osco chain in Chicago. Cygan passed away earlier this month at age 55 after a brief illness.

Industry Drumbeat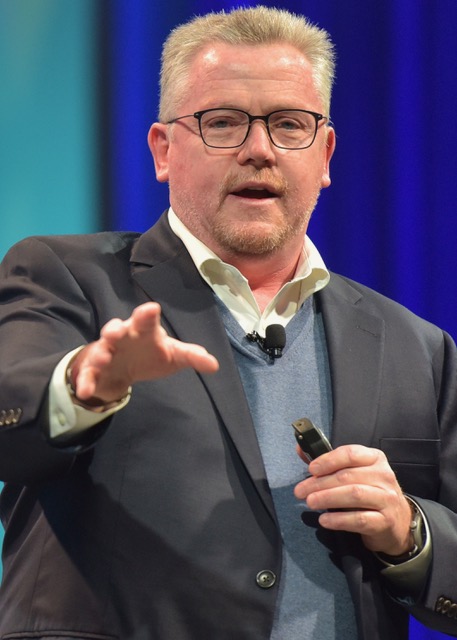 It was just one day.

And yet, the stories that MNB reported that single day crystallized the challenges facing every retail business - existential challenges, technological challenges, competitive challenges, cultural challenges.

But daunting challenges also can create opportunities. They can highlight where compelling, differential advantages can enable success and drive a company into a prosperous future.

MNB "Content Guy" Kevin Coupe, who has been covering the retail business for more than 30 years, telling resonant stories about people, cultures and companies that enlighten, illuminate and inspire, takes the events of a single day and weaves a narrative designed not just to explain what happened, but help audiences figure out where they need to go to embrace the future.

Here's what Joe Jurich, CTO of DUMAC Business Systems, has to say about a recent appearance:

"Kevin recently participated in and spoke at our Annual User Conference.  Our group consisted of independent retailers, wholesalers, and software vendors – a pretty broad group to challenge in a single talk.  While his energy, humor, and movie analogies kept the audience engaged, his ability to challenge them to think differently about how they go to market is what really captured them!  Based on dinner conversations afterward, he appeared to have left everyone thinking of at least one new approach to their strategy!"

Want to make your next event unique, engaging and entertaining? Contact Kevin at kc@morningnewsbeat.com , or call him now at 203-253-0291.

Responding to our stories about retailers offering special discounts on school supplies to teachers, MNB reader Chris Weisert wrote:

I think it is great that companies are supporting teachers in this way. Now if the parents of the children they teach would step up. The teachers, with their salaries, should not have to purchase these kind of supplies from their pocket.
 
On the other hand, they could coordinate a purchase for their classroom via e-mail communication to the parents….

The sad reality is that a lot of teachers - even in affluent school districts, but especially in poorer neighborhoods - end up spending their own money on school supplies to supplement what the schools provide. Trust me on this - I am the husband of an elementary school teacher. (And the father of a daughter going back to school to get her Masters in special education.) I once bought a globe for Mrs. Content Guy's classroom because there was none, and no money in the budget to have one.



Yesterday, MNB took note of a CNet report that Walmart has been awarded "a US patent for a new listening system for its stores that could raise serious privacy concerns from its shoppers and workers. According to the filing, the system would capture a variety of sounds in the store to figure out employees' performance and effectiveness at checkout … the system can be used to capture beeps produced by a scanner and the rustling of bags at checkout to find out the number of items in a transaction or even the number of bags used. More alarmingly, the patent mentions that the system could be used to listen to guests' conversations to determine the lengths of checkout lines."

One MNB reader responded:

Yikes! No wonder why their turnover is so high! The job is hard enough without having to worry about being listened in on - I mean they are already watching the associates on camera.




Regarding Albertsons' strong e-commerce numbers, one MNB reader wrote:

I like it too KC, but they still lost money for the quarter. Can't inspire too much confidence in the Rite Aid shareholders voting next month.



And finally, from MNB reader Monte Stowell:

Amazon Prime Day reminds me of a sign that I saw in a buyer's office when I started my sales career with Georgia-Pacific in 1971. That sign read "There is no magic in advertising that will overcome the absence of merchandising at the retail level." Obviously, Amazon's execution, or lack thereof, on their website or at Whole Foods really missed the mark of perfect execution on Prime Day. Amazon needs to evaluate all aspects of what went wrong and how they will correct the things that went wrong. They need to keep their loyal customer base happy and satisfied and demonstrate the problems will not occur again.
Everybody talks about innovation and disruption, but few people talk about how to pay for it and how to set investment priorities. Hosts Tom Furphy & Kevin Coupe are joined by a power panel in a two-part Innovation Conversation podcast about this critical issue.

Our guests include: Scott Moses, Managing Director and Head of Food Retail & Restaurants Investment Banking at PJ Solomon … Wendy Collie, the former CEO at Portland, Oregon-based New Seasons Market … and Patrick Spear, president/CEO of the Global Market Development (GMDC).

These podcasts were recorded live in Seattle at the Retail Tomorrow Conference, held at the Microsoft Retail Experience Center.

These podcasts can be played below, or can be accessed and subscribed to on both iTunes and GooglePlay, as can previous episodes of The Innovation Conversation Podcast.

The Innovation Conversation Podcasts are sponsored by ReposiTrak, and brought to you by GMDC.


PWS 52