Join the MNB Community.
Get a Wake Up Call each morning...
Email:
Explore the MNB Archives
Friday, July 20, 2018
by Kevin Coupe

Yesterday in this space we noted a Los Angeles Times story about how "Petco is opening a new kind of retail store where animal-friendly amenities such as dog baths, play yards and treats fit for humans are meant to win over picky pet owners who would otherwise snub the mainstream brand."

The goal is to be more than just a source of product, and become a real resource for shoppers. A smart move, I think.

Well, now the Los Angeles Times has another story about retail reinvention: Nike has opened a new store in West Hollywood, "a concept store that aims to lure the digital shopper with personal services and experiences. And the products are chosen based on the shopping preferences of local users of a newly enhanced NikePlus app."

Cathy Sparks, vice president and general manager of Nike Direct Stores, tells the paper that the "store targets the customer 'who is very fit and exercises often but who also cares a lot about how they look' when they are exercising … This store is meant to take everything we know about our customers digitally and, with the new Nike app, use that to elevate their shopping experience. Make it easier. Make it faster. Make it more fun and let it be on their terms."

Other excerpts from the story:

"The store's services include what the company calls 'swoosh texting' for 'real time customer service.' There will be curb service for shoppers in a hurry. Those with more time can book a session with a store expert who can help them choose the right gear."

"Customers also can buy through the app and then find their purchase waiting in a small locker for pickup."

"The store layout is also experimental. At the entrance are Nike's latest products, gleaned from what the company thinks could be popular. At the rear are the products that customers in this section of West Hollywood already have named their favorites, such as running pants for women and hoodies for men."

It is worth noting that the store, dubbed Nike by Melrose, is less than a half mile east of Nordstrom Local Melrose, a 3,000 square foot format that offers tons of customer service, but no in-stock clothes. Rather, people use it as a pickup location for products ordered online, and provide customized services for these shoppers.

Retail is changing. To paraphrase Ernest Hemingway from "The Sun Also Rises," it will happen two ways. "Slowly, and then all of a sudden."

Either way, it's an Eye-Opener.

Mashable reports that Starbucks will open a store in Washington, DC, this October that will "be run in American Sign Language (ASL)."

The store, located near Gallaudet University, which caters to deaf and hard of hearing students, "will hire roughly two dozen deaf, hard of hearing, and hearing employees, all of whom will be proficient in ASL," and will "include 'DeafSpace' design modifications and service practices that create the best possible experience for deaf and hard of hearing customers, including low-glare reflective surfaces and clear sight lines for open communication. In general, deaf-accessible design focuses on architectural elements in five categories: acoustics, sensory reach, space and proximity, mobility and proximity, and light and color."

A similar store opened in Kuala Lumpur, Malaysia, two years ago.

"This is a historic moment in Starbucks ongoing journey to connect with the deaf and hard of hearing community, hire and engage deaf and hard of hearing partners, and continue to find ways to be more inclusive, accessible and welcoming to all," says Rossann Williams, Starbucks executive vice president of U.S. retail.

KC's View: This isn't just about serving the deaf and hard-of-hearing community. It also is about making a broader statement to consumers about how Starbucks perceives itself, and the kind of company it wants to be.

I think that an increasing number of consumers are responding to these kinds of entreaties. There's a story in the today about how in the UK, Morrisons is designating one hour each week as a "quieter hour" that is "aimed at helping people with autism have a better shopping experience by easing sensory overload." The move has been "welcomed by the National Autistic Society, which says that even small changes can make a big difference in the lives of people with autism and their families."

But again, that's not just about the 700,000 people estimated to be on the autism spectrum in the U.K. It is about making a statement.

Just caught up with a Wall Street Journal story about Fresh Direct's new fresh food warehouse in New York City. An excerpt:

"Designed to keep food fresh longer and move it faster, the 400,000 square-foot operation is the online grocer's multimillion-dollar bet on the fastest-growing sector in the grocery business. FreshDirect helped build the e-commerce home-delivery market, and now with Amazon.com Inc. and big grocery chains like Kroger Co. piling on investments, companies are jockeying for position in a business that some believe is the future of supermarket sales."

Good piece, illustrating vividly what it may take to succeed these days, and you can read it here.

The Food Marketing Institute (FMI) is out with a new Precima-conducted study concluding that "the best way for food retailers to gain an advantage over digital retailers and other competitors is to have a large, loyal customer base," and that "to achieve this, it is critical for retailers to take a next generation approach to customer loyalty."

The study says that "food retailers have the ability compete successfully and sustainably in today's highly competitive market by understanding and consistently satisfying shopper needs better than the competition. But retailers need to realize that they can't assume that their current customers will remain loyal – they need to consistently earn the loyalty of their shoppers by aligning their resources and decisions with customer needs … From a tangible perspective, next generation loyalty enables retailers to grow their number of valuable shoppers, sales per shopper and lifetime value per shopper. It allows the retailer to do this in the most cost-effective and lowest risk way by understanding and satisfying customer needs better than the competition."

One suggested approach: "Central to the suggested approach is a Crawl, Walk, Jog, Run strategy to capture then retain the attention of the customer and build momentum at the company and with its trading partners."

Better understanding the customer through a next-generation approach, the study says, could help a retailer with $2 billion in sales and a 25 percent gross margin to generate $70 million in incremental sales and $30 million in incremental gross profit.

FMI members can access the report, the second in a series, here.

KC's View: The problem with this is that second-generation loyalty marketing may not be much good to stores that never got the first generation right. They called them loyalty programs, but they really were just juiced up coupon programs … about bribing customers into staying rather than demonstrating their loyalty to the shopper.

The stated purpose of these programs seems obvious. They won't mean much to retailers that are oblivious.
Corporate Drumbeat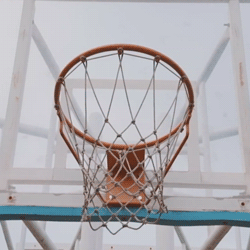 "Talent wins games, but teamwork and intelligence wins championships." -Michael Jordan

At Samuel J., we don't believe in the so-called "retail apocalypse."

"Retail self-destruction," maybe. But that only happens when companies and leaders don't adapt their stores to new competitive realities, don't create compelling customer experiences, and don't bring together exceptional talent and build extraordinary teams that can thrive and succeed even in the toughest of times.

Is this easy? Of course not. But it is achievable … especially when you have Samuel J. Associates on your team.

At Samuel J., our value never has been greater, because we understand the connection between great talent and innovative businesses. We are uniquely positioned to put together people and organizations in a way that builds expertise, cultivates leadership, and turns business challenges into business opportunities.At Samuel J, we know how to do it in a timely fashion and exceeds our clients' high expectations. And we have the winning record to prove it.

Click here to find out more.

At Samuel J. Associates, we help you find the right talent and build the right team.
CNet reports that a new vodka is about to hit the market - Ten Forward Vodka, named after the USS Enterprise bar tended by Whoopi Goldberg's Guinan in "Star Trek: The Next Generation."

It is part of a line of "Star Trek"-themed alcoholic beverages. The Silver Screen Bottling Company, which makes it, recently announced the James T. Kirk Straight Bourbon Whiskey, and already makes Klingon Bloodwine.

The vodka's label is designed to look like the
KC's View: C'mon. Anyone who has read MNB for any length of time knows that I had to write this story.

• Bloomberg reports that "shoppers spent $4.2 billion during Amazon.com Inc.'s Prime Day sale, up 33 percent from a year ago, according to estimates from Wedbush Securities Inc. analyst Michael Pachter … Pachter's estimate tops a pre-event prediction of $3.4 billion from Coresight Research, and reinforces early projections that Amazon overcame technical glitches that thwarted some shoppers at the start of the sale."

Amazon has not released specific sales numbers, but has said that "it shipped more than 100 million products and that small and mid-sized businesses sold over $1 billion worth of goods in the first 24 hours."


• Meanwhile, CNBC reports that "there were other winners on Prime Day this year besides Amazon," with Target saying that Tuesday was its "highest single day of traffic and sales" online this year.

• Variety reports that Walmart indeed is planning to launch its own video streaming service to compete with the likes of Amazon and Netflix, as reported earlier this week.

The service, Variety writes, will be launched through Walmart's existing Vudu digital entertainment division, as "a low-cost subscription video-on-demand package" and will "include both licensed TV shows and movies, as well as original productions … A Vudu-branded SVOD service would be positioned as a more affordable and mainstream alternative to Amazon's Prime Video, which is available as part of the $119 annual Prime membership program or $8.99 monthly as a standalone service."

According to the story, "For now, it's unclear what content — licensed or original — would be in Vudu's subscription-video lineup, or what the final pricing will be. Vudu, of course, has spent years dealing with major Hollywood studios and TV networks to license titles for rental and download-to-own. Sources confirmed that Walmart has reached to content companies about licensing deals."

• Food & Wine reports that even as Costco revamps and upgrades its foodservice menu, adding "healthier items, like acai bowls and vegan-friendly salads," it left in place its famed hot-dog-and-soda combo, which goes for $1.50 and has sold hundreds of millions of dollars worth over the years.

However, some customer are not placated, and have turned to social media to protest Costco's decision to eliminate its polish sausage, described as a "sort of kielbasa/hot dog hybrid, the sausage is thick and snappy and exactly what this country needs right now."

Food & Wine writes, "Listen, we support healthy options—nutrients are good and important. But why do healthy options have to come at the cost of sausage ones?" And, it adds, "there's more bad news: Costco's popular berry sundae is reportedly being phased off the menu, too. There goes our whole entire childhood."

Fans of Costco's Polish sausage have begun a Change.org petition to get the retailer to change its mind.
• Publix announced that Marcy Benton, the company's vice president of talent management, has been named vice president of human resources.

At the same time, Publix said that John Provenzano, vice president of government relations, has been promoted to the role of vice president of public affairs.


• The Austin Business Journal reports that former Whole Foods co-CEO Walter Robb has a new gig - as the new executive-in-residence at S2G Ventures, described as "a Chicago-based venture capital firm that invests in U.S. food and agriculture companies." The firm says that Robb will be responsible for "helping the firm identify new investments and mentor portfolio entrepreneurs who are moving the food system toward sustainability and health."
Industry Drumbeat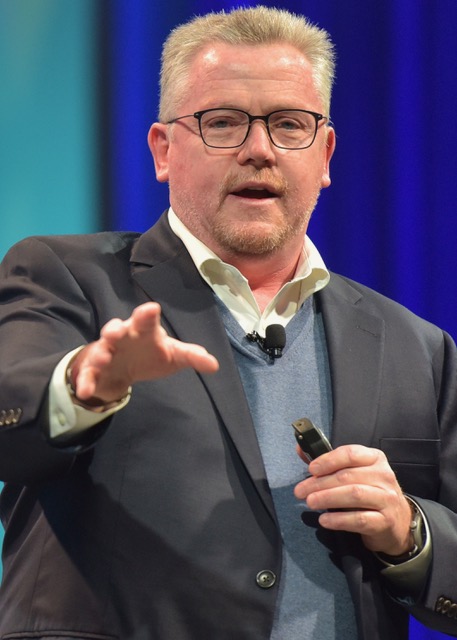 It was just one day.

And yet, the stories that MNB reported that single day crystallized the challenges facing every retail business - existential challenges, technological challenges, competitive challenges, cultural challenges.

But daunting challenges also can create opportunities. They can highlight where compelling, differential advantages can enable success and drive a company into a prosperous future.

MNB "Content Guy" Kevin Coupe, who has been covering the retail business for more than 30 years, telling resonant stories about people, cultures and companies that enlighten, illuminate and inspire, takes the events of a single day and weaves a narrative designed not just to explain what happened, but help audiences figure out where they need to go to embrace the future.

Here's what Joe Jurich, CTO of DUMAC Business Systems, has to say about a recent appearance:

"Kevin recently participated in and spoke at our Annual User Conference.  Our group consisted of independent retailers, wholesalers, and software vendors – a pretty broad group to challenge in a single talk.  While his energy, humor, and movie analogies kept the audience engaged, his ability to challenge them to think differently about how they go to market is what really captured them!  Based on dinner conversations afterward, he appeared to have left everyone thinking of at least one new approach to their strategy!"

Want to make your next event unique, engaging and entertaining? Contact Kevin at kc@morningnewsbeat.com , or call him now at 203-253-0291.

Got the following email from MNB reader Bob Wheatley:

The entire premise underneath meal kits is sound: curated menus, high quality ingredients, inexpensive experimentation, convenience and coached creativity. It all works.

Except….

When you embed friction in the business model you tempt what we call 'the spiraling vortex of doom.' High priced subscription models that compel ongoing participation simply won't wash. It challenges the value proposition and creates perceptions of risk rather than reward.

You are absolutely right, the future of meal kits is in retail distribution where some of the cost burden can be removed while maintaining the core concept of really great tasting meals, partially prepped at a reasonable price.




Loved the following note from MNB reader John Rand:

Talking about Amazon and its relative fallibility on Prime Day, you used a restaurant analogy.
 
Oh Kevin – I was waiting to read the Yogi-ism: "Nobody goes there anymore, it's too crowded".
 
Wasted opportunity to keep the thread of baseball alive.

Fair point. Thanks for keeping me honest.

by Kevin Coupe

One of the things that I find so impressive about Ace Atkins' Quinn Colson novels, about an Army Ranger turned sheriff in the deep South, is how they smell.

Stay with me here. Atkins' work is so evocative of a specific time and place and the people who populate them that you can actually smell the coffee, the bacon, the fried hush puppies, the cigars and the pies, the kerosene and even the bad guys who often seem to have only a passing familiarity with the idea of a shower. And, most impressively, you can smell the evil.

"The Sinners," just out this week, is the eighth Colson book written by Atkins, a former newspaper reporter turned crime novelist who also is writing the Spenser series since the passing of Robert B. Parker. (His Spenser books are excellent - he has managed to successfully capture mid-period Parker's attitude and language, which is to say he's recapturing the best elements of the iconic series.)

The Colson books have a completely original voice - there are echoes, I suppose of Elmore Leonard, but that's high praise since Leonard was one of the best novelists of the second half of the 20th century and the early 21st century. (Not one of the best crime or genre novelists. One of the best novelists, period. And if you've never read it, you should check out "Elmore Leonard's Ten Rules of Writing," which is, along with Stephen King's "On Writing," one of the best books ever about writing. But I digress…)

In "The Sinners," Colson is looking forward to his wedding to a childhood friend with whom he has recently, and romantically, reconnected. But life never is simple in fictional Tibbehah County, Mississippi - there's a a trucking firm with links to organized crime operating in the vicinity, and its actions are about to make things personal. And, there are a couple of brothers who are growing pot in order to fund their car racing habit; their lives are going to get a lot more complicated with the release from prison of an uncle with an agenda and a penchant for violence. Evil, in all its various incarnations and levels of competence and degrees of malignancy, is everywhere, often below the surface and deeply rooted, and it is up to Colson to hold back the flood.

"The Sinners," like all of Atkins' books, is nicely plotted, with evocative dialogue, and a sharp eye for both the big and small moments, especially the little details that define character, or lack of it.

But above all, it is beautifully written. There is a scene in the book where the just-paroled uncle, who has been in prison for decades, goes to a modern Walmart. It doesn't get any better, and "The Sinners" is filled with scenes like that.

Read "The Sinners." Go read all of Ace Atkins' Quinn Colson books. As far as I'm concerned, he's as good and as original as Michael Connelly and George Pelecanos, and that's high praise.



While I was on vacation, I had the opportunity to enjoy a couple of Italian rosés that I'd recommend … the Pratello 2016 San'Emiliano Chiaretto Rosato (made from 98% Syrah & 2% Vermentino), which is delicious (especially with a nice spicy pasta al tonno), and the 2016 Frescobaldi Alie Rosé (a blend of Groppello, Marzemino, Barbera and Sangiovese), which my daughter (named Ali) describes as "yummy."

Try them. Cold. Perfect for a hot summer night. Thank me later.



That's it for this week.

Have a great weekend, and I'll see you Monday.

Sláinte!!

Everybody talks about innovation and disruption, but few people talk about how to pay for it and how to set investment priorities. Hosts Tom Furphy & Kevin Coupe are joined by a power panel in a two-part Innovation Conversation podcast about this critical issue.

Our guests include: Scott Moses, Managing Director and Head of Food Retail & Restaurants Investment Banking at PJ Solomon … Wendy Collie, the former CEO at Portland, Oregon-based New Seasons Market … and Patrick Spear, president/CEO of the Global Market Development (GMDC).

These podcasts were recorded live in Seattle at the Retail Tomorrow Conference, held at the Microsoft Retail Experience Center.

These podcasts can be played below, or can be accessed and subscribed to on both iTunes and GooglePlay, as can previous episodes of The Innovation Conversation Podcast.

The Innovation Conversation Podcasts are sponsored by ReposiTrak, and brought to you by GMDC.


PWS 54