Join the MNB Community.
Get a Wake Up Call each morning...
Email:
Explore the MNB Archives
From The MNB Archives
Monday, January 15, 2018
by Kevin Coupe

"What's in a name? That which we call a rose
By any other name would smell as sweet."
- "Romeo and Juliet," by William Shakespeare

Or not.

The Wall Street Journal had a story the other day about how some beleaguered mall owners and operators have decided that the best way to make themselves seem more relevant is to scrub the word "mall" from their titles and subscriptions.

According to the story, "Landlords are expunging the m-word from shopping-center entrances, Facebook pages and corporate materials. Of the 90 regional malls that have undergone renovations since 2014, 17 have removed "mall" from their names, according to property consultancy JLL."

Among the replacement terms being employed: "lifestyle center" and "retail-dential" space. The Journal writes that "owners of upscale multipurpose leisure-time consumer destinations say a name change is in order, since they have ripped off roofs, planted trees and otherwise reimagined their properties. The centers no longer are rectangular boxes of windowless stores surrounded by rectangles of parking. They now boast gyms, office space and restaurants as well as street lamps, apartments and hotels."

The Eye-Opening lesson here, it seems to me, is a simple one.

There's a mall near me, the Stamford Town Center in Stamford, Connecticut. I was talking the other day to my brother, and he said that he went to it exactly once during the holidays, to go to the Williams-Sonoma store there. When I thought about it, I'd only gone to two stores there - Williams-Sonoma and the Apple Store - during the holidays. No other reason to go there. (My brother told me that when he'd been there, Santa and Mrs. Clause were just standing around with nothing to do. I don't remember seeing a line, so it must've been the same when I was there.)

Now, the Stamford Town Center doesn't have the word "mall" in its name, but that doesn't mean it is any more relevant or useful. Frankly they could call it anything they want, even Risa - and it wouldn't be any better.

Change is not just a matter of a name. Especially in this case. I can understand why these owners and operators want to eliminate any mall references from their investments, but that's just a small first step … because they've got to rethink the entire rhyme and reason behind their properties. As consumers change, and competitors evolve, what once was a bed of rose now can be nothing but a patch of thorns.

Bloomberg reports that Walmart is adjusting its store level organizational structure, "removing about 3,500 store co-managers, a salaried role that acts as a lieutenant underneath each store manager, according to people familiar with the move. It's also adding about 1,700 assistant store managers, a slightly lower-paid role, who will oversee fast-growing areas like online orders, one of the people said."

The move, the story says, "aims to weed out poor performers and create clearer paths to leadership, part of broader efforts to make Wal-Mart more efficient."

Walmart released the following statement: "Retail is changing rapidly, and we are transforming to meet the needs of our customers. To help compete and win in this environment, we must make changes across our company to enable further investments in our strategic business priorities and growth."

Bloomberg writes that "stores will now be allocated a certain number of co-managers depending on their sales volume. Previously, supercenters that typically generate more than $100 million in annual revenue could have had as many as four co-managers. Now, smaller stores under $80 million in annual sales won't have any co-managers; mid-sized locations between $80 million and $90 million will have one; stores from $90 million to $125 million will have two; and the highest-volume locations will have three."

KC's View: I want to try to be fair about this, especially because I saw some commentaries refer to this as being part of "a pretty thin short-term con" by Walmart … because it came on the heels of its announcement last week of an increase in its US minimum wage to $11 an hour, bonuses of $1,000 to employees who have worked for the company for a minimum of two decades - and as simultaneous decision to shut down more than 6o Sam's Club stores, or half the chain, which put thousands of people out of work.

I'm not sure calling it a "con" is entirely fair - though I do think that the company at the very least is sending mixed messages that undercut its position that it was able to be far more generous because of changes in US tax law. One person's generosity is another person's pity payment, and there was one analysis that said Walmart's moves represented a whopping five hours of sales in its US stores.

From the beginning I've been skeptical of the impact of the new tax law, largely because I don't think it addressed - or even could address, for that matter - the core cultural problem at most companies - that CEOs are compensated based on how high their investor dividends are and low low their labor costs are.

There is an argument out that that even the companies that have said they are benefitting from the tax law changes are making moves that are at least partially cosmetic. Maybe mostly cosmetic.

AT&T announced bonuses, then cut more than 4,000 jobs. Carrier said it would keep 1,000 jobs in the state, but then eliminated hundreds of those jobs through automation. And there's Walmart.

It looks bad. It looks pretty cynical. And maybe it is. But let's also be fair about one thing. Regardless of all the tax cuts, certain kinds of change continue to take place in a wide variety of business sectors. Automation isn't going away, for example; in fact, it is gaining steam. And in the case of Walmart, when you eliminate all the other noise, certain things remain immutable facts. E-commerce is changing its business model, and Amazon is a growing threat. And so, if it sees that a membership club model such as Sam's is less relevant in an Amazon world, it makes sense to cull out the dead wood and get more efficient.

Note that 10 of the Sam's being closed are becoming e-commerce distribution centers. When you see that decision within the context of the job cuts and reassignments, the narrative becomes pretty clear - the company needs to get leaner and more customer-focused, and getting rid of bureaucracy and outmoded buildings is a big part of that.

Is some of the political tax cut talk a little hypocritical, or at least ill-advised and maybe a tad opportunistic? Sure. I'd buy that. But I also think that the narrative here, at least as I understand it, makes sense for Walmart, which can't compete by doing things the way it always has done them.

CNBC reports that Kroger is considering the acquisition of online wholesaler Boxed, a deal that if it goes through likely would cost it between $350 million and $500 million. However, the story also says that Boxed anticipates that it will get takeover offers from other retailers as well.

Boxed, which generally is described as being an online Costco, sells bulk groceries and non-edible groceries, in the same way as a membership club, except that there is no membership fee and the site offers free shipping.

The CNBC story points out that "Amazon's $13.7 billion acquisition of Whole Foods Market last year to crack the U.S. grocery market heightened a sense of urgency among rivals looking for ways to counter competition from the world's largest online retailer. Target, for instance, said last month it agreed to buy same-day delivery platform Shipt for $550 million."

Just FYI … in our first "Innovation Conversation" podcast, Tom Furphy and I interviewed Jackson Jeyanayagam, CMO of Boxed, who did a great job of describing the company and its unique culture. You can listen to it here. Or, you can access it on iTunes or Google Play.

KC's View: This is very, very interesting … especially when seen within the context of Walmart's decision to close down more than 60 Sam's stores and turn 10 of them into e-commerce distribution centers.

I have to wonder how many companies might bid for Boxed, and how many of those might make the move from a defensive posture now that they know Kroger is interested. Would Walmart be interested, since it already has gone on record as saying that the traditional warehouse club business is giving way to an e-commerce model?

I do worry that some of the cultural factors that make Boxed unique will fall to the wayside under different ownership. Benefits like college tuition for all employees' immediate family members probably won't be long for this world if a sale takes place.

That said, a sale of Boxed - or at the very least, a sizable investment by a major retailer - strikes me as inevitable.

The Wall Street Journal reports that the US Supreme Court has agreed to take a case which will finally determine whether individual states can require e-commerce companies to collect sales taxes, even if those companies do not have a physical presence in that state.

The story notes that the case being heard is an appeal by South Dakota, which "has been pushing a test case with the goal of overturning a high-court precedent that limits states' sales tax collections. If South Dakota prevails, other states would likely begin taxing online and catalog sales from beyond their borders, ending an era in which consumers could save taxes by shopping inside their homes instead of in their local stores."

In fact, 35 other states support the South Dakota appeal, saying that the way the laws exist now is costing them billions of dollars in tax revenue.

While previously the Supreme Court has made sales tax collection contingent on e-tailers having a physical presence in the state, it also recognized that, as Justice Anthony Kennedy once wrote, "changes in technology and consumer sophistication" meant that the court probably should revisit its ruling in the future.

The defendants in the South Dakota case include Wayfair, Overstock, and Newegg, which have argued that the question is best left to Congress, not the judiciary. Amazon has supported federal legislation to resolve the issue, but these days Amazon has operations in so many states that it makes the court ruling almost irrelevant.

KC's View: I argued against this for a long time because I wanted the e-commerce business to have time to marinate and mature a bit, but it has been several years since I've taken that position. I have no idea of the issue is better resolved by the legislature or the judiciary, but I think that this is going to happen.

By the way … this is another issue made more critical by changes in federal tax law. It seems likely that changes in people's ability to write off all their state and local taxes is going to have an impact on how much money states have to play with. Getting their hands on this sales tax money will be seen pretty much as a necessity.

The New York Times has a long profile of Amazon founder/CEO Jeff Bezos, who for much of the company's existence was characterized as being "a brilliant but mysterious and coldblooded corporate titan," preferring to focus on business and avoid the trappings of celebrity, the spotlights of publicity, and the controversies of politics, even as he was creating one of the most powerful and disruptive businesses on the planet.

But that's changed. The Times writes that while Bezos, who recently has been cited as being the richest man in the history of the planet, "can afford virtually any luxury, obscurity is no longer among them. Amazon, now a behemoth valued at more than $600 billion, has become one of the faces of 'big tech,' along with Apple, Alphabet's Google and Facebook. These companies are facing a backlash. Amazon is under the microscope for what critics say is its corrosive effect on jobs and competition, and Mr. Bezos has become a bête noire for President Trump, who repeatedly singles out him and Amazon for scorn on Twitter."

Bezos has turned himself into a target because of his eclectic interests and investments. The Times notes that "Bezos' space start-up, Blue Origin, is … making its efforts more public, giving him another stage. The company is trying to rescue Earth by helping to move pollution-belching heavy industries off the planet." Bezos bought the Washington Post and has invested in rigorous and ambitious daily journalism at a time when newspapers are resurgent (largely because of coverage of the Trump administration).

And, in a move last week that got a lot of attention, "Bezos and his wife, MacKenzie, made public their $33 million donation to a nonprofit that provides college scholarships to so-called Dreamers, young immigrants brought to the United States illegally as children." This follows his donation last year to a marriage equality campaign, which also gave him the kind of publicity that he seemed to assiduously avoid in Amazon's early years.

Some people "who know Mr. Bezos said his new public face was for business expediency," the Times writes. "Others believe it is a result of personal growth.
But they all said it was clear that Mr. Bezos and Amazon were trying to go beyond his tech persona to show the world his other sides."

You can read the entire fascinating story here.

Corporate Drumbeat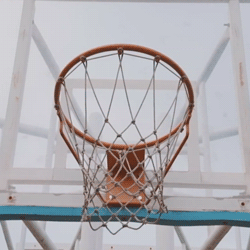 "Talent wins games, but teamwork and intelligence wins championships." -Michael Jordan

At Samuel J., we don't believe in the so-called "retail apocalypse."

"Retail self-destruction," maybe. But that only happens when companies and leaders don't adapt their stores to new competitive realities, don't create compelling customer experiences, and don't bring together exceptional talent and build extraordinary teams that can thrive and succeed even in the toughest of times.

Is this easy? Of course not. But it is achievable … especially when you have Samuel J. Associates on your team.

At Samuel J., our value never has been greater, because we understand the connection between great talent and innovative businesses. We are uniquely positioned to put together people and organizations in a way that builds expertise, cultivates leadership, and turns business challenges into business opportunities.At Samuel J, we know how to do it in a timely fashion and exceeds our clients' high expectations. And we have the winning record to prove it.

Click here to find out more.

At Samuel J. Associates, we help you find the right talent and build the right team.
...with brief, occasional, italicized and sometimes gratuitous commentary…

• The Wall Street Journal has a story about how Whole Foods private label products have "helped push sales at Amazon's online grocery-delivery service, AmazonFresh, up 35% to $135 million in the last four months of 2017 over the previous four months, according to data analytics firm One Click Retail … Top selling items included organic baby spinach, shredded Parmesan cheese, organic riced cauliflower, unsalted butter and smokehouse bacon, the analysis found."

The story goes on: "Amazon sold an estimated $11 million of Whole Foods' 365 Everyday Value natural and organic products last year, small compared with the private-label sales of its supermarket competitors. Kroger Co.'s . natural and organic brands are nearing $2 billion in sales a year, while Albertsons Cos. said this month that its organic line does $1 billion in annual sales. But food analysts said Whole Foods products are helping AmazonFresh compete with online grocery companies."

There have been a number of stories along these lines, but it is important to recognize that the way Amazon monetizes its Whole Foods purchase will take many forms. This is just one.

• The San Jose Mercury News reports that "garlic giant" Christopher Ranch of Gilroy, California, is considering a lawsuit against Netflix because of an episode in a documentary series "about food industry scandals that accuses the company of using unfair business practices and marketing garlic peeled by Chinese prison labor."

Here's how the story frames the issue:

"The 'Rotten' series describes its 'Garlic Breath' episode, the third of six, as 'a tale of betrayal and revenge' that 'bubbles between America and China's garlic commerce relationship' … In the episode, a lawyer for some Chinese exporters recruits a couple of small New Mexico growers to complain to U.S. regulators about Southern California importer Harmoni International Spice and Christopher Ranch, described as one of Harmoni's biggest buyers.

"The complaint accuses Harmoni of colluding with Christopher Ranch to block regulatory reviews of Harmoni's Chinese imports while slapping competing Chinese imports with pricey duties aimed at protecting U.S. growers from foreign 'dumping' of under-priced product. Joining the New Mexico growers in the complaint was a Chinese garlic wholesaler who videotaped what he said was Chinese prisoners being forced to peel garlic for U.S. consumers with their teeth because their fingernails were so worn."

Ken Christopher, Christopher Ranch's executive vice president, said, "We felt like our reputation has been dragged completely through the mud for the sake of entertainment," adding that his family-owned company "is proud of our commitment to our customers and community to be both ethical and transparent regarding our business operations."

The producers of the documentary say they stand by their reporting.


• Albertsons said last week that sales of its private label organic line, O Organics, has passed the $1 billion sales mark. The company has announced that it plans to grow the line by 50 percent. expanding the SKU count from 1,000 to 1,500.

• Keith Jackson, who pretty much personified college football while working as a sportscaster for ABC from the early 1950s to 2006, with his signature phrase, "Whoa, Nellie!", passed away last Friday. He was 89.

The New York Times writes that in addition to college football, "Jackson worked at 10 Summer and Winter Olympics and on 'ABC's Wide World of Sports.' He was the play-by-play man for the inaugural season of N.F.L. 'Monday Night Football' and was at the microphone for baseball, pro and college basketball, and auto racing."

KC's View: Whoa, Nellie, indeed. What a career.

Responding to our story about how Walmart handed out some bonuses and raised its US minimum wage because of what it said were benefits it would see from new federal tax laws, MNB reader Bill Hogan wrote:

The bad news! The tax break does little for S Corp food retailers— except put us at a bigger disadvantage. The 20% pass through after losing many of our present deductions- does not result in much in the way of tax savings. So, as we try to keep up- most of our wage increases will have to come from the bottom line. Wait, I thought that the intent was to help small business- the true job creators? Such false hope on my part. I should have known.



Regarding ongoing political debates in the UK and Italy about plastic bag bans, one MNB reader wrote:

This political football has been passed around for years. Bans have not worked and consumer costs have risen as a result.

Austin, Texas, for example, now has more plastic in the waste stream since the new reusable bags contain 4 times more plastic than the previous bags which were also reusable. Claiming these new bags are 100 percent recyclable is a lark since plastic grocery sacks have always been 100 percent recyclable. Plus these new bags are now being billed to the consumer as was predicted.

Recycling this product is still the answer and in areas where they have tried recycling it has always worked flawlessly. PC correctness continues to block the only viable solution because it doesn't eliminate plastic and punish Big oil ! Hypocrisy at work.



Last Friday, we posted an email from a reader who wondered about my enthusiasm for All The President's Men, a poster for which sometimes seen in the background when I do my "FaceTime" video commentaries from my office. The reason - Dustin Hoffman is in the movie, and he's one of the people accused of sexual improprieties.

I wrote, in part:

There already is a cultural discussion taking place about art vs. the artist. Can we separate the two? When I was young, I probably would have argued that they must be separate. I'm not so sure anymore.

I always loved Woody Allen movies. Annie Hall and Manhattan are two of my favorites, and I often have quoted from The Front on MNB. But I just don't think I can go to any of his movies anymore, and not just because they're usually not very good. Because he seems so creepy, I can't support him.

Same goes for Mel Gibson. And Kevin Spacey. I'm thinking that the same may go for James Franco. The list is growing.

The Dustin Hoffman accusations creep me out. Does that make All The President's Men less of a classic, or make it less personally meaningful to me? I don't think so, but there's certainly a subtext to the movie now that wasn't there before.

It is increasingly difficult to separate the art from the artist. This reckoning is just beginning, there are a lot of feelings to sort out and if nothing else, I think that in my own life, I am mostly going to try to be sensitive to the feelings of others. Time's Up for any other approach, I think.

One MNB reader responded:

Your answer to the reader question about your All the Presidents' Men poster struck a chord. As I sift through the repercussions of the #MeToo and #TimesUp movements, and the vile acts by, and attitudes of, the men who made the movements necessary, I also struggle with how to separate art from the artist. American Beauty will now probably be too creepy to watch again because of the relationship it depicts between a teenage girl and a middle-aged man. But what about The Usual Subjects?
 
Anyway, these musings of mine don't do justice to your full answer, which describes how I feel, and what I'd like to do in response, better than I could have put it myself, or have read or heard from anyone else.
 
Well said.

Thanks.

As I thought about this question, I found myself putting into a different context. Let's say that there was a CEO of a major public company who over his career had doubled or tripled sales and profits, done a wonderful job for investors, and even was beloved by employees for what was seen as a progressive and inclusive leadership approach. And then, he was accused of serial sexual harassment.

First of all, he'd be immediately suspended or, probably, fired. And, his reputation would be in tatters … it is hard to imagine how he could rehabilitate himself, or get another CEO job with a public company … no matter how good he was at growing sales and profits. He'd be done.

Of course, maybe this wouldn't happen. For lots of reasons. Maybe people would never know, because victims were paid off for their silence. Or maybe there would be a high-level publicity effort designed to discredit and/or demonize the victims. Or maybe nobody would care, because sales and profits and investor dividends were deemed more important. (Though I think this latter possibility is less likely these days, and that's a good thing.)

Now, I've been around enough movie sets and theater companies in my life to know that they're not like corporate offices, nor should they be. If they were, the art they generate would be a lot less interesting and entertaining. But that said, no matter who you are or what industry you work in, if you have power of any kind you have a responsibility not to abuse it. Full stop. End of story.

Today I'll be taping a special MNB podcast at the NRF Big Show in New York City. We're scheduled to tape the podcast at the MyWebGrocer booth - #2334 - at about 1 pm, and I hope you'll join us; the podcast will be posted later in the week.

In the divisional round in the National Football League playoffs…

Atlanta 10
Philadelphia 15

Tennessee 14
New England 35

Jacksonville 45
Pittsburgh 42

New Orleans 24
Minnesota 29

Industry Drumbeat
In this fast-paced, interactive and provocative presentation, MNB's Kevin Coupe challenges audiences to see Main Street through a constantly evolving technological, demographic, competitive and cultural prism.  These issues all combine to create an environment in which traditional thinking, fundamental execution, and just-good-enough strategies and tactics likely will pave a path to irrelevance;  Coupe lays out a road map for the future that focuses on differential advantages and disruptive mindsets, using real-world examples that can be adopted and executed by enterprising and innovative leaders.

"Kevin inspired our management team with his insights about the food industry and his enthusiasm. We've had the best come in to address our group, and Kevin Coupe was rated right up there.  He had our team on the edge of their chairs!" - Stew Leonard, Jr., CEO, Stew Leonard's

Constantly updated to reflect the news stories covered and commented upon daily by MorningNewsBeat, and seasoned with an irreverent sense of humor and disdain for sacred cows honed by Coupe's 30+ years of writing and reporting about the best in the business, "Good Is Not Good When Better Is Expected" will get your meeting attendees not just thinking, but asking the serious questions about business and consumers that serious times demand.

Want to make your next event unique, engaging, illuminating and entertaining?  Start here: KevinCoupe.com. Or call Kevin at 203-662-0100.
Industry Drumbeat
Just a reminder ... Jackson Jeyanayagam, CMO of Boxed, joins Tom Furphy and Kevin Coupe to talk about his company's competitive posture, unique value proposition, and focus on family-friendly values, as well as his experience as head of digital marketing at Chipotle during its food safety crisis. Plus, Tom and Kevin discuss Amazon's integration of Whole Foods, and much more, in this inaugural edition of The Innovation Conversation Podcast.

This podcast can be played below, or can be accessed and subscribed to on both iTunes and GooglePlay.


This Innovation Conversation Podcast is sponsored by ReposiTrak, and brought to you by GMDC.
PWS 54