Join the MNB Community.
Get a Wake Up Call each morning...
Email:
Explore the MNB Archives
Thursday, May 24, 2018
This commentary is available as both text and video; enjoy both or either ... they are similar, but not exactly the same. To see past FaceTime commentaries, go to the MNB Channel on YouTube.

Hi, Kevin Coupe here, and this is FaceTime with the Content Guy … coming to you this week from Natick, Massachusetts, where I am visiting the new Wegmans store that's been open for about a month.

Now, let me start with an apology to Wegmans. During the time that this store was being built, I expressed a certain amount of skepticism about the fact that it is attached to a mall … largely because it isn't like malls are where the action is this days. Malls are in trouble all over the country, and I worry about supermarket companies that decide to take a flyer by opening stores in them. I understand why malls want supermarkets, but I'm less persuaded why most supermarket companies should want malls.

The apology is because the Natick Mall seems to have some life left in it. It has a Nordstrom and Neiman Marcus, so that's all good. But then again, it also has a Sears … so it sort of goes from the sublime to the ridiculous.

There's a lot about this Wegmans about which to be impressed. Not only is this Wegmans' first store in a mall, it also is Wegmans' first two-story store; it is in a former JC Penney. At more than 145,000 square feet, it is beautiful, and very much a food market … in some ways, it reminds me of food-oriented stores that I've seen in Europe and Asia. The store has a dedicated parking garage, with spaces for 1,800 cars … so they're expecting to do some business.

There's a lot going on here. (You can see pictures below.) On the top floor, a foodie paradise, the fresh food departments have a farmers market vibe, especially in seafood. There is a greater emphasis on restaurants, going beyond the popular foodservice departments - there is a Burger Bar with a wonderful selection (I had a great salmon sandwich), and a tequila bar called Blue Dalia, designed by celebrity chef Roberto Santibañez, who also serves as culinary director. (I was there on Tuesday, in the early afternoon … it probably was just as well that it was closed.)

I have to admit to being less overwhelmed by the lower floor, which is more traditional in terms of grocery aisles and a strong value proposition. I did love the expansive beer-and-wine department, which includes a fine wine section and a testing room. But I could not help thinking that the aisles were almost too wide and the arrangement almost too spacious … though it is entirely possible that the lack of business on a Tuesday afternoon made it seem more spacious than it is, and that on a busy weekend the place might seem downright crowded.

Here's the thing that occurred to me. The departments and selection on the top floor, focused on fresh food, all are aimed at offering something that the online experience cannot. Downstairs, however, while probably about 70,000 square feet in size, the majority of products can be obtained elsewhere, including online.

For the moment, I think, Wegmans is fine. (It is not like they need me to tell them they're fine. They are, after all, freakin' Wegmans. I offer this critique in the knowledge that even a scintilla of skepticism about Wegmans' offering could undermine my credibility.)

But I do wonder if down the road - five years from now, maybe? - they will find that the store has been overbuilt, considering the changing buying habits of consumers?

Then again, it is entirely possible that Wegmans has this all built into its business plans … that is a store for the present, not the future. Danny Wegman likes to say that every new store needs to be state-of-the-art, and since the art of the retail store always is moving forward, every store has to reflect an evolving reality.

Which means that when they build a store near me, in White Plans, New York, it may be an entirely different animal.

I'm not suggesting that this Wegmans is anything other than a great store. What I am saying is that it has to be seen as just one, current step in a continuing evolution … not so much a finished product as kind of an evolutionary moment in time.

That's what is on my mind, and, as always, I want to hear what is on your mind.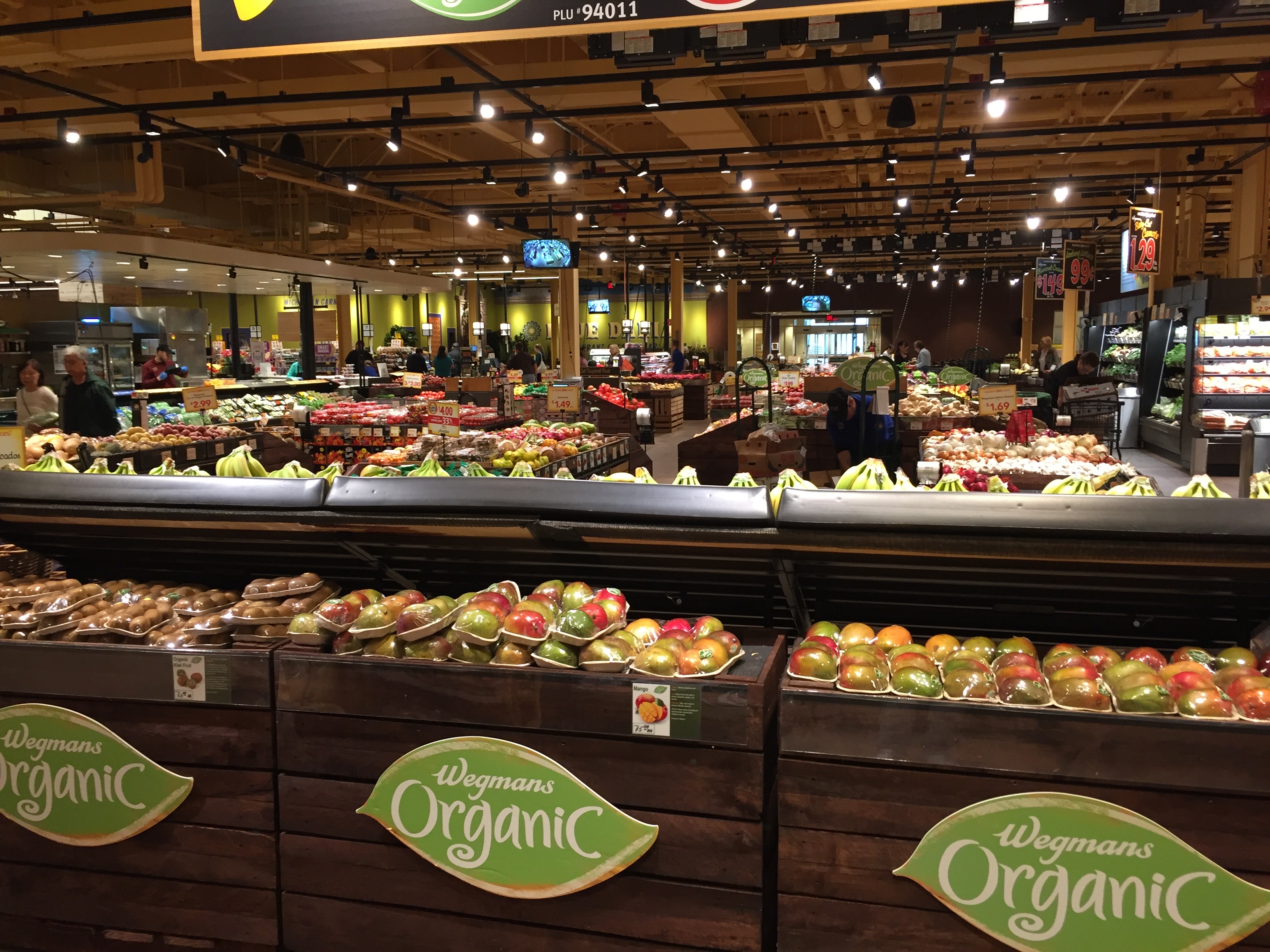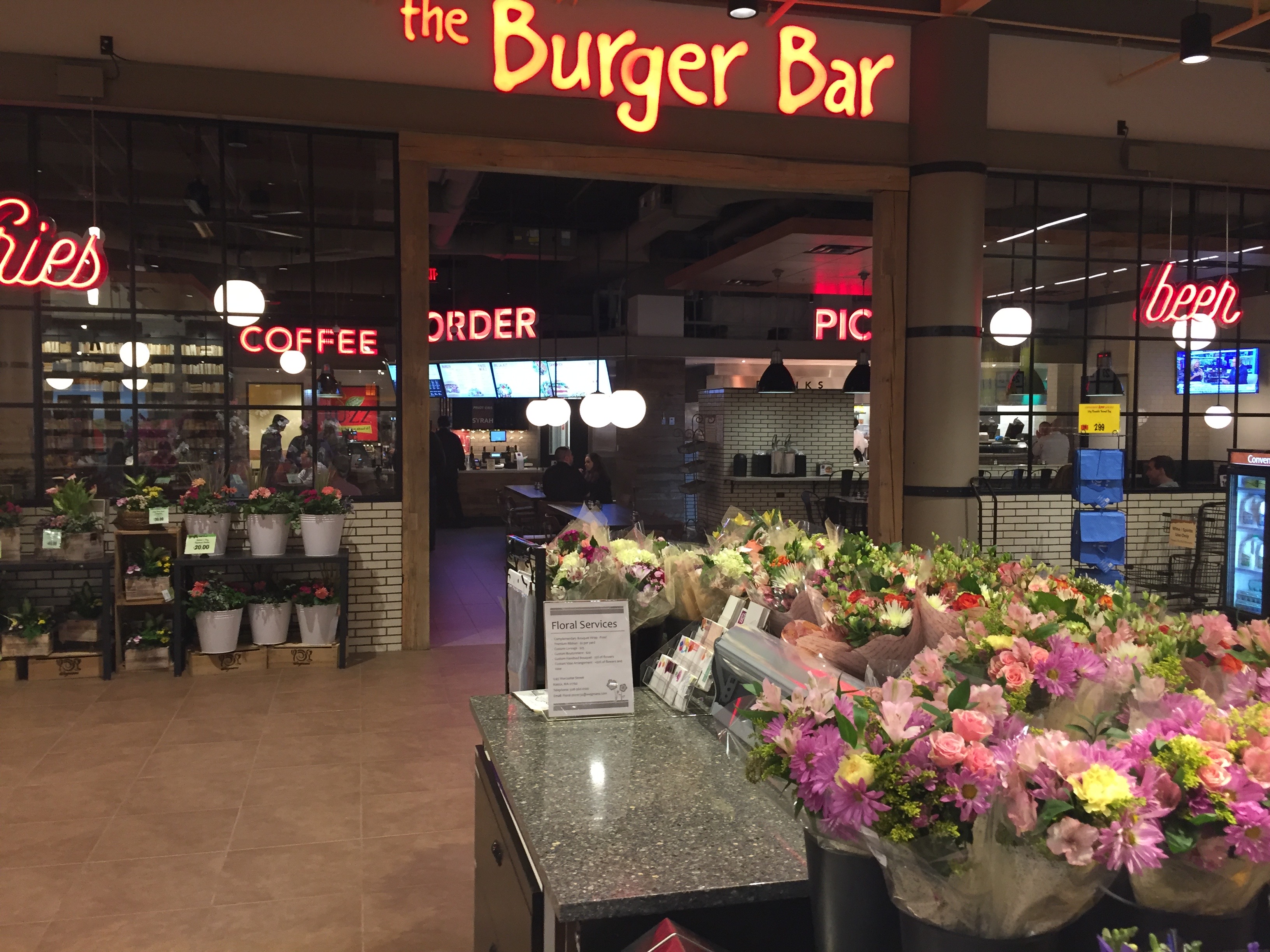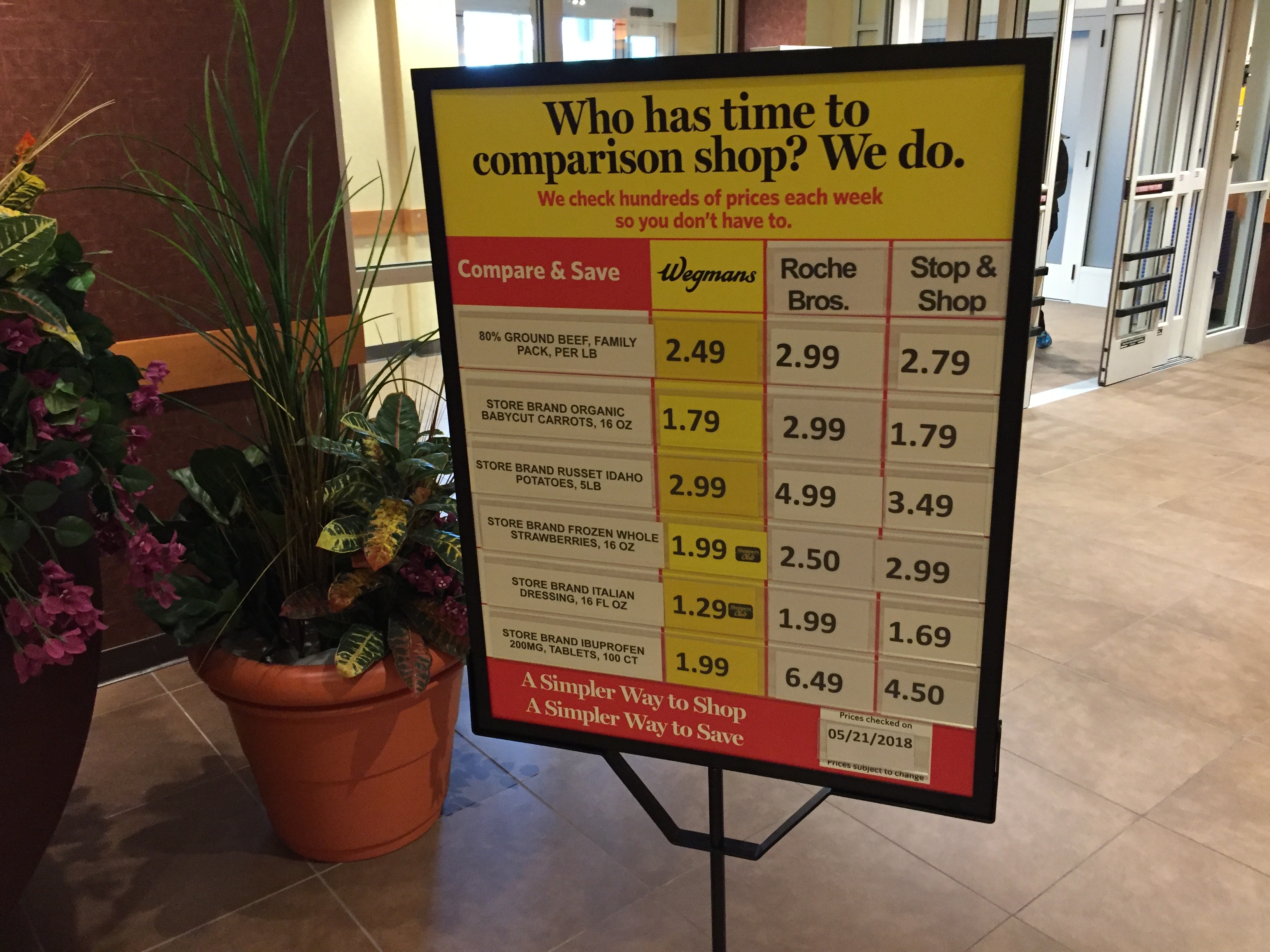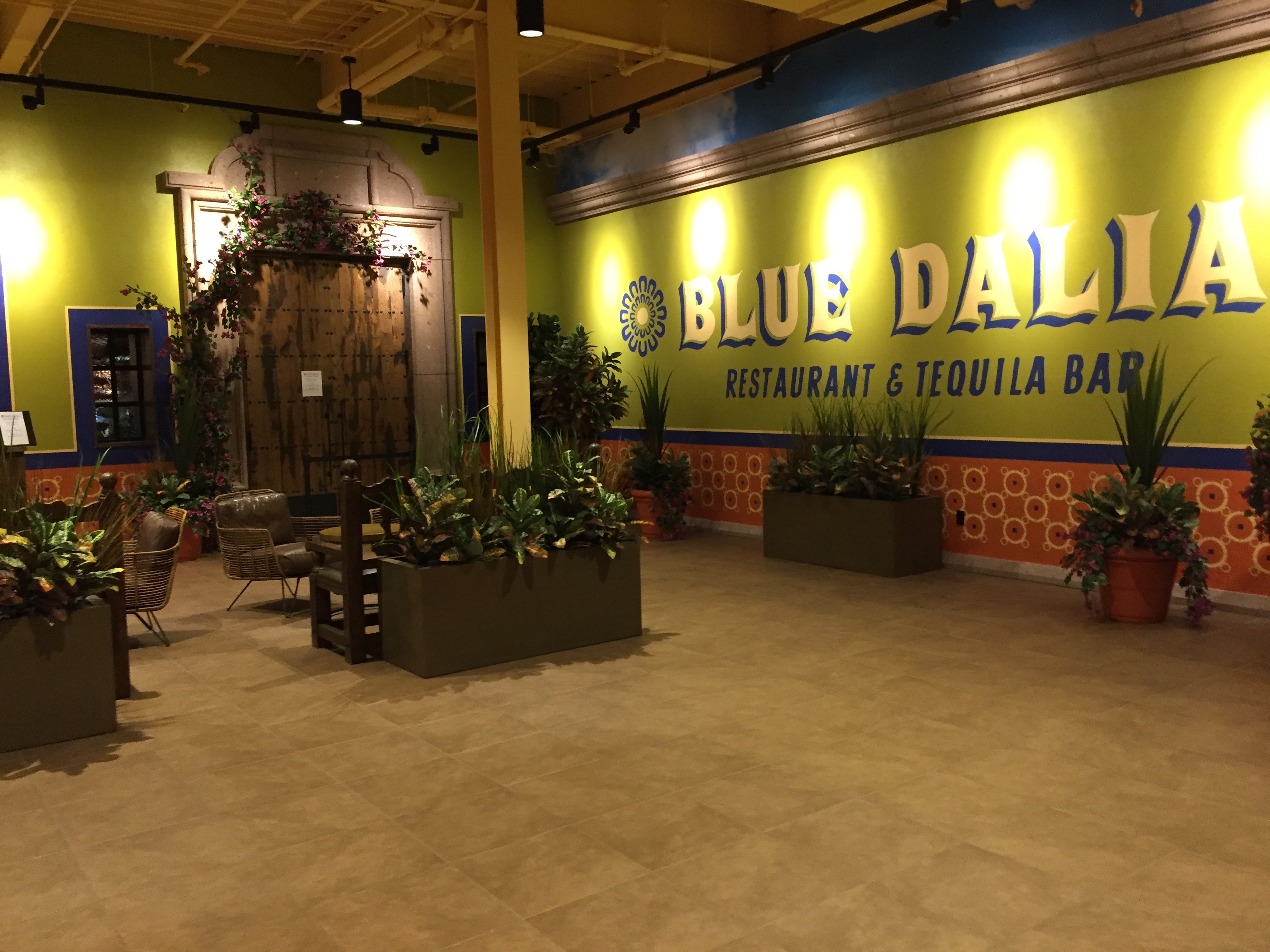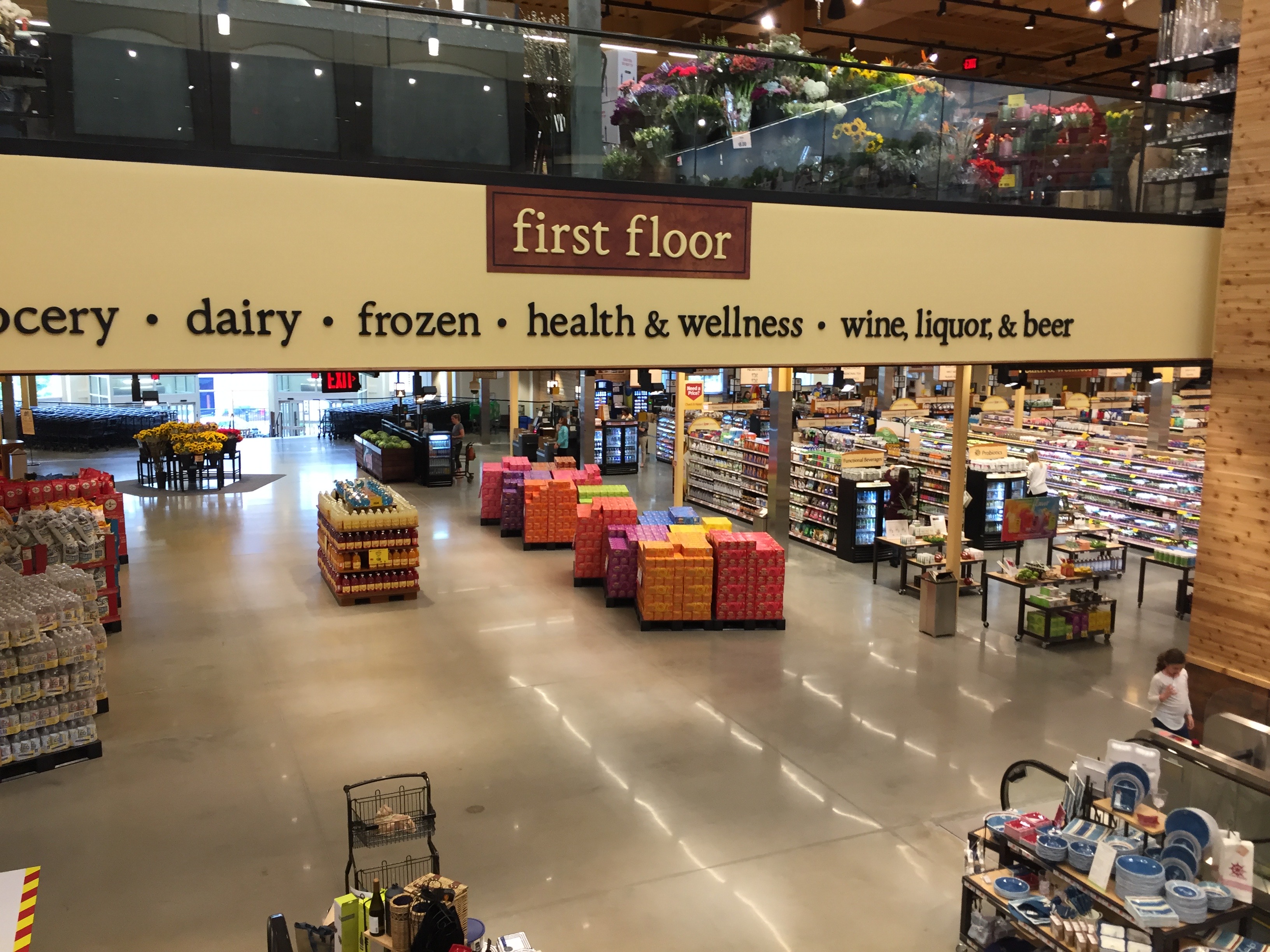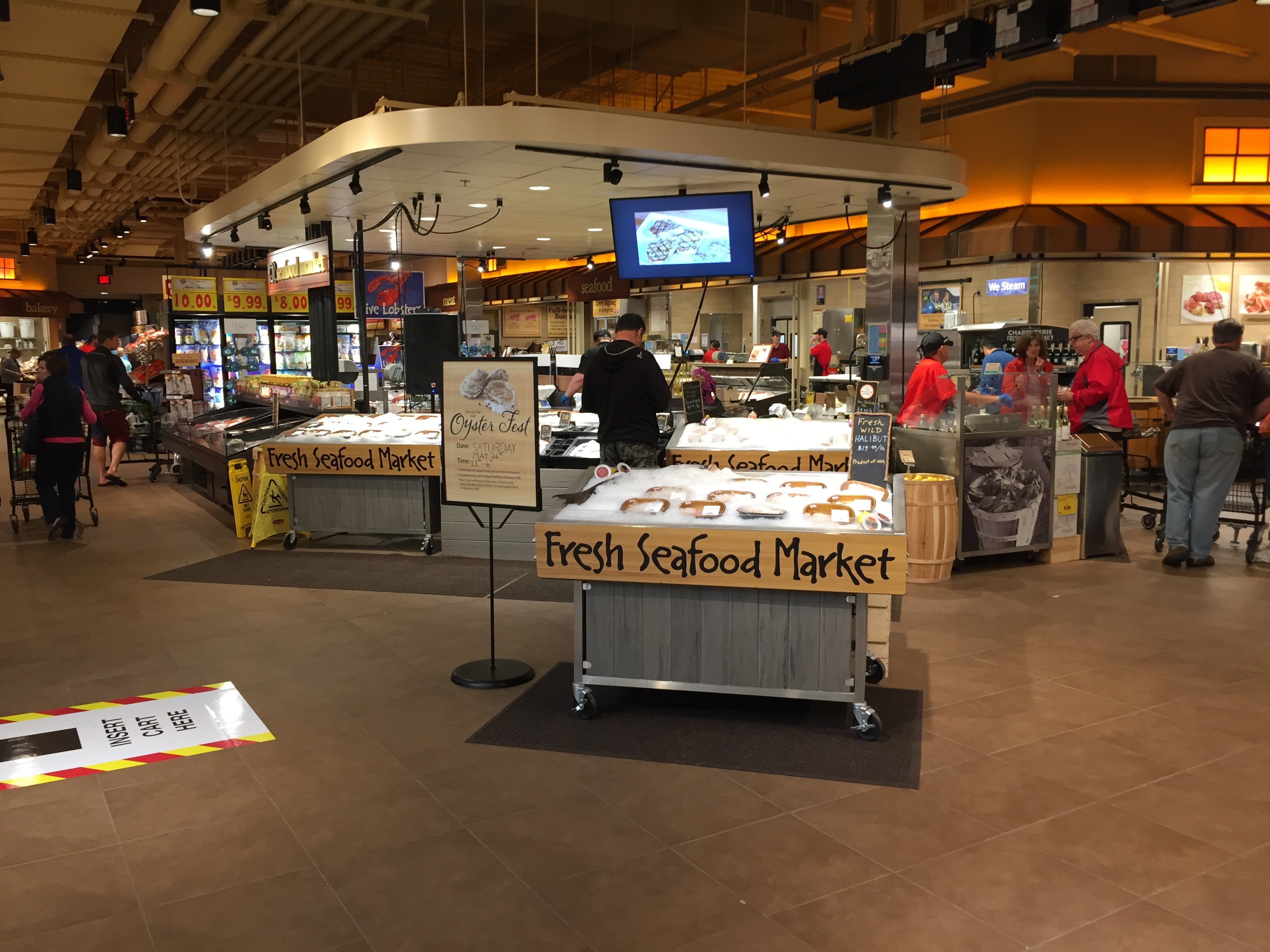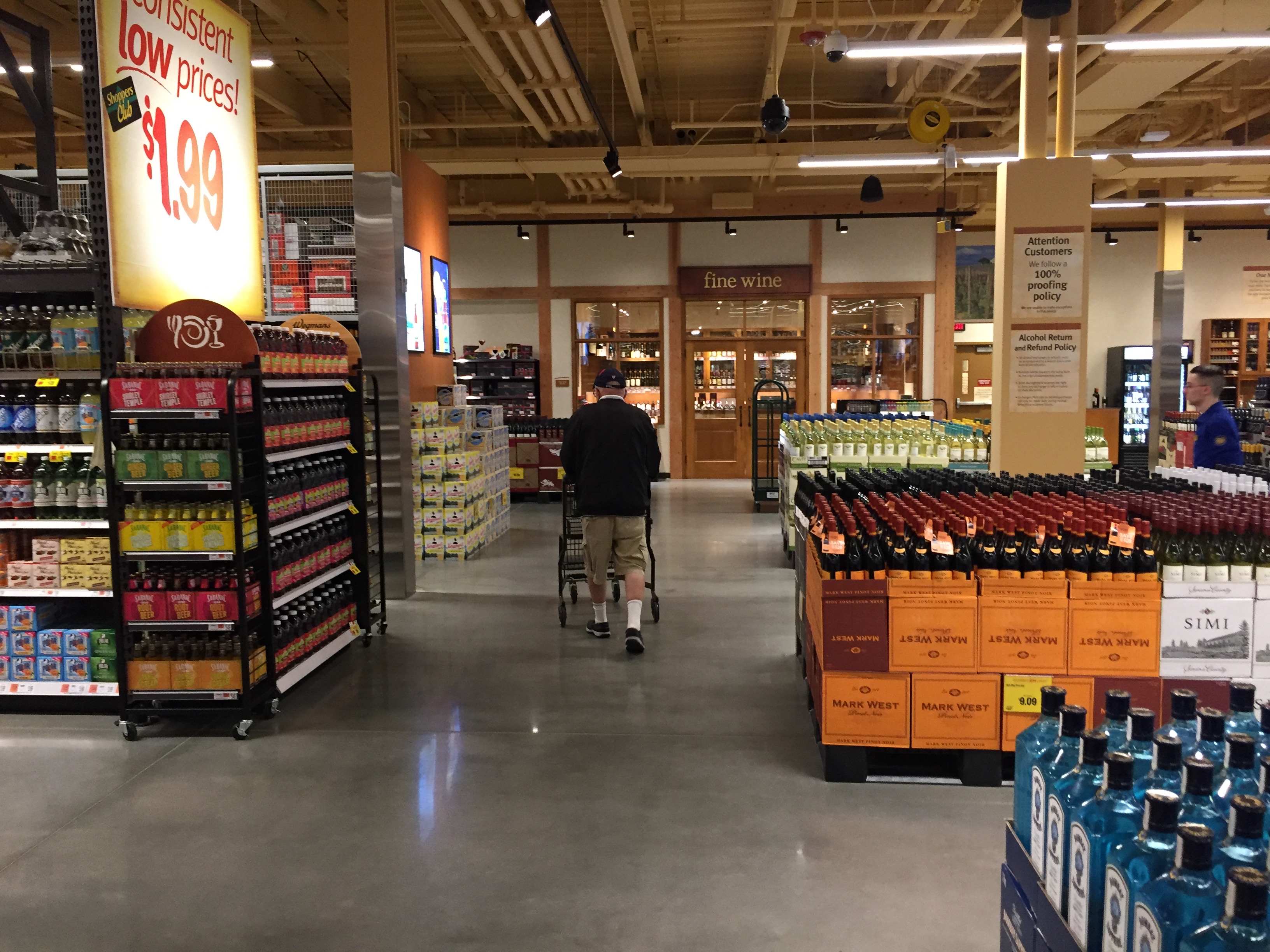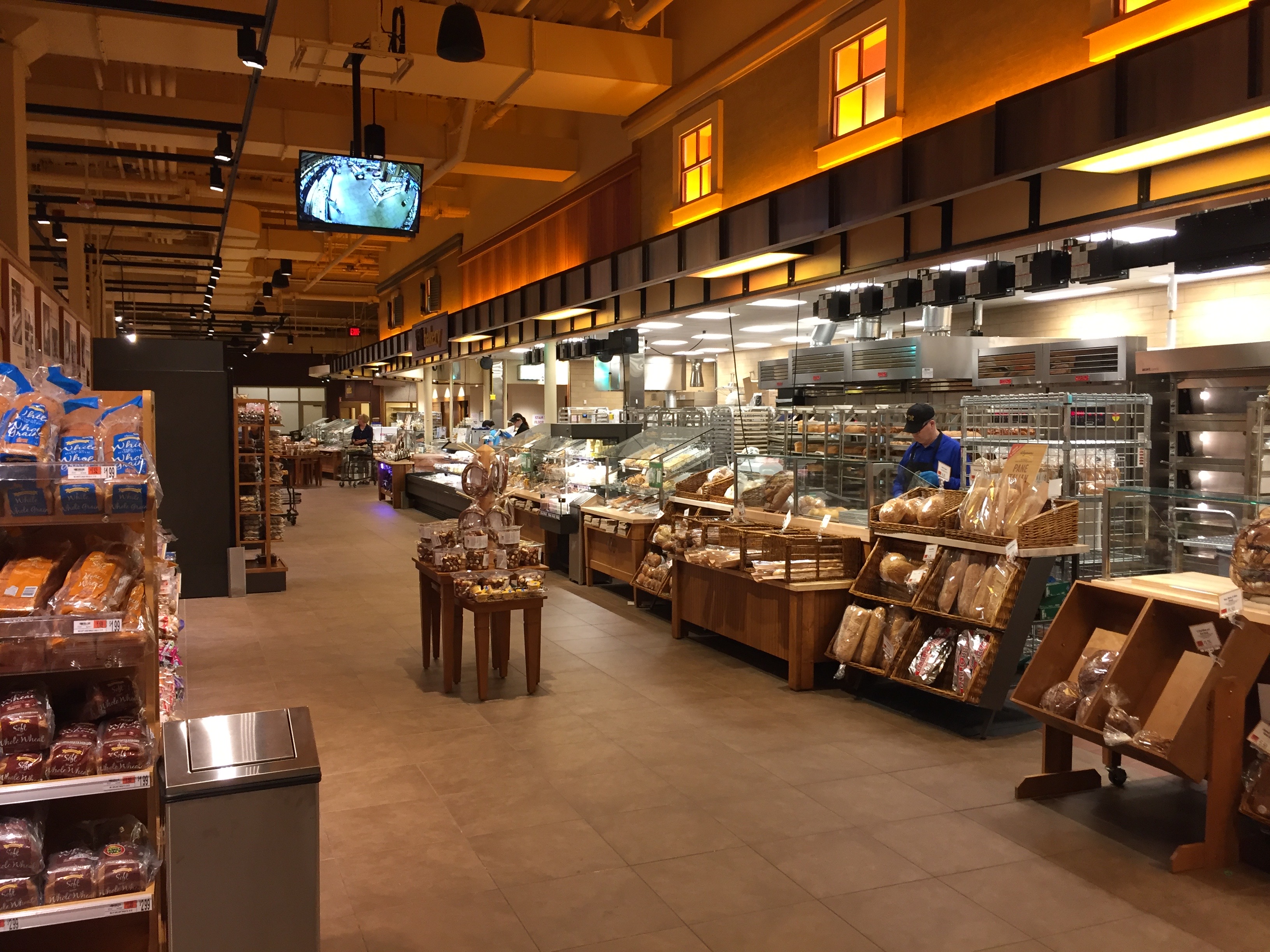 by Kevin Coupe

It is just one measurement of value, and not necessarily the most important one.

But here's a story that grabbed my attention yesterday.

According to Variety, "Netflix surpassed Comcast in market value Wednesday, thanks to a new record high for the video streaming company's stock price. Netflix's market cap also came within arm's-length of Disney, with both companies separated by just a few hundred million dollars."

Netflix ended yesterday with a market cap of $152.8 billion, compared to Comcast's $147.15 billion.

Now, this could change, based on the vagaries of the stock market. But it is notable, especially one considers that Netflix is a business that has been built on both a disruptive attitude and disruptive technologies, while Comcast has its roots in a more traditional media construct.

That's worth considering, no matter what business you are in, and no matter how comfortable or unassailable you may feel.

There is no such thing as the unassailable business model. Just ask the company not mentioned in the Variety story:

Blockbuster.

That's the Eye-Opener.

Kroger yesterday said that it will acquire Home Chef, the nation's third largest meal kit company, for $200 million; the cost could go as high as $700 million if Home Chef achieves certain performance targets.

Once the acquisition closes, Home Chef is expected to operate as a standalone company, but with its kits available in the vast majority of Kroger's 2,800 stores. Home Chef says that it currently delivers some three million meals a month. Kroger's existing in-house meal kit business, Prep+Pared, will be folded into Home Chef.

This is the second deal that Kroger has made in recent days that can be seen as extending and deepening its footprint outside the traditional bricks-and-mortar milieu. It was just a week or so ago that Kroger invested $250 million in Ocado, the British e-commerce/logistics/robotics/warehouse company, that will give it exclusive access to Ocado's technology.

The Wall Street Journal writes this morning that Kroger "is quickly pushing to shake up its business model as its faces competition on all fronts. Amazon.com Inc. is ramping up delivery service and discounts at Whole Foods stores for Prime members, while Walmart Inc.'s investments in its stores and technology are paying off. Deep discounters, meanwhile, have pressured Kroger to slash costs as weak inflation in food prices haven't boosted sales as grocers had hoped."

Kroger executives, however, position the company's moves and investments as being a reflection of its reading of consumer needs and desires, rather than as responses to what competitors are doing.

Yael Cosset, Kroger's chief digital officer, tells Bloomberg that the deal "allows us to go faster. We expect it to be extremely disruptive in the industry."

The meal kit business has proven to be somewhat problematic a for standalone entities, with market leader Blue Apron currently aligned with Costco to sell its offerings in stores. And Albertsons acquired Plated, another meal kit company, last year.

The Journal notes that "the business business is extremely competitive, with over 100 meal-kits companies operating online."

KC's View: Meal kits of various kinds are beginning to be seen, I think, as an almost de rigueur offering in supermarkets, regardless of whether the segment has proven out as being profitable. Sometimes trends get ahead of the numbers, and this may be one of these cases.

I do think that Kroger's moves need to be seen as part of a broader chess game, regardless of whether it is motivated by consumers or competition. Kroger's superior customer data has the potential of giving it the ability to target customers to a great degree, understanding which customers might be most open to a meal kit pitch, and appreciating the pain points that need to be addressed.

I also find myself wondering if there is another kind of symmetry in the Ocado and Home Chef deals. Maybe there is way to convert Ocado's robotics expertise into a way to make meal kits accessible to customers without them ever having to go into the store, perhaps through some sort of exterior vending arrangement.

Didn't we also have a story the other day about how meat kit company Chef'd announced a partnership with vending company Byte Foods to bring meal kits to 100 workplace locations in San Francisco and Sacramento? There is a lot coalescing here, I think.

I also think that Kroger isn't done yet. There are more deals to be done, maybe a really big one. I'm not just talking digital-oriented deals … I'm also talking deals that could give Kroger a bricks-and-mortar presence in the few markets where it doesn't yet have one, or deals that could give its banner greater depth of presence even in places where it does have stores.

The clock is ticking, though. It isn't only Kroger playing this game … Albertsons, Walmart, Costco and yes, even Amazon are all looking at the board and making judgements about their best strategic moves.

The Seattle Times reports that as Seattle residents push for a referendum on the city's controversial new "head tax" - which imposes a $275 fee per Seattle employee per year for companies that gross at least $20 million annually in the city - a number of retailers are contributing to the campaign that is gathering signatures.

Among the retailers cutting $25,000 checks - Amazon, Starbucks, Kroger, and Albertsons. Vulcan, the real estate company owned by Paul Allen, also is writing a $25,000 check.

According to the Times, "Other well-known Seattle companies on the pledge list include Dick's Drive-In and supermarket Uwajimaya."

The City Council originally was considering a $500 per head tax, but cut back on it when Amazon threatened to pull some of its operations out of the city.

The tax revenue is aimed at addressing the city's homeless problem, which has been getting worse in recent years even as the economy has boomed and home prices have skyrocketed.

Corporate Drumbeat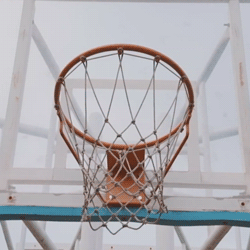 "Talent wins games, but teamwork and intelligence wins championships." -Michael Jordan

At Samuel J., we don't believe in the so-called "retail apocalypse."

"Retail self-destruction," maybe. But that only happens when companies and leaders don't adapt their stores to new competitive realities, don't create compelling customer experiences, and don't bring together exceptional talent and build extraordinary teams that can thrive and succeed even in the toughest of times.

Is this easy? Of course not. But it is achievable … especially when you have Samuel J. Associates on your team.

At Samuel J., our value never has been greater, because we understand the connection between great talent and innovative businesses. We are uniquely positioned to put together people and organizations in a way that builds expertise, cultivates leadership, and turns business challenges into business opportunities.At Samuel J, we know how to do it in a timely fashion and exceeds our clients' high expectations. And we have the winning record to prove it.

Click here to find out more.

At Samuel J. Associates, we help you find the right talent and build the right team.
The Washington Post reports that just says head of its close of 8,000 stores around the country for several hours to do bias training for its employees, Starbucks offered a preview and said that "May 29 would mark the start of weeks, months and years of discussion among its workforce about gender identity, class, language, citizenship, political views and other personal identifiers."

The focus on bias training came after two African-American men were arrested in a Philadelphia Starbucks for waiting-while-black - they hadn't ordered anything while waiting for a friend to arrive. Video of that incident will be shown to employees as part of the training session.

According to the Post story, "The video framed next Tuesday's training in segments, with introductions by chief executive Kevin Johnson and the artist and activist Common. Chairman Howard Schultz will appear in a video to discuss the Third Place — a gathering space separate from home or work — as an important part of Starbucks's mission.

"From there, employees will discuss how they define biases, how biases exist within each person and how they have been personally affected by bias. The conversations will be accompanied by video interviews with implicit bias experts and Starbucks board members. Employees will also go through the U.S. legacy of racial discrimination in public spaces and efforts to address it, beginning with the civil rights movement.

"Executives at Starbucks will also outline 'recommitments' to company policies and guidelines."

KC's View: There are a lot of folks who are saying that Starbucks isn't doing this right, or that this is just putting on a show for those who believe that the company's commitment to social issues is an important brand attribute.

I think that this seems completely sincere - while also being a canny business decision - and that they have one thing absolutely right: it is just the start of weeks, months and years of discussion and training.

We can all use training and consciousness-raising. We can all use a little privilege-puncturing. I'm never going to be accused of waiting-while-black, or driving-while-black or walking-while-black. And nobody ever gets accused of waiting-while-white, or driving-while-white, or walking-while-white.

Good for Starbucks.

IRI is out with a study suggesting that "stable inflation, low unemployment, and recent tax cuts," rather than creating an expanding shopping environment, instead have resulted in a more uncertain spending climate, related to "irregular weather, household finances, and an evolving marketplace."

Among the stats:

• "44% of consumers said their household finances are strained in Q1 2018."

• "85% of consumers are buying private label options to ease their struggles."

And, just "25% of consumers say they expect to buy more premium products in the next 6 months."

"To ease their struggles," the study says, "shoppers are embracing a wide range of strategies, including comparison shopping, brand switching and price shopping."

However, IRI also says that "while the CPG industry is off to a slow start in 2018, the remainder of the year looks promising."

KC's View: From your lips … I remain skeptical that the second half of the year will be any better than the first half.

• In Florida, the Sun-Sentinel reports that "just in time for Memorial Day parties," Amazon Prime Now is delivering beer and wine to consumers in South Florida and Orlando.

According to the story, "The service for Prime members offers hundreds of wine and beer products, including brews from South Florida's own Funky Buddha, for free two-hour delivery … One-hour delivery is available for $7.99."


• The BBC reports that "Tesco plans to close its Tesco Direct website that sells general merchandise," saying that the site was a "small, loss-making part of the business" and had "no route to profitability."

According to the story, "Tesco said the site faced high delivery and marketing costs that meant it could not work as a standalone business … Charles Wilson, Tesco's UK chief, said the retailer wanted to focus on one website so that customers could buy groceries and non-food items in one place."

…with brief, occasional, italicized and sometimes gratuitous commentary…

• Chipotle Mexican Grill said yesterday that it plans to move its headquarters out of its longtime Denver home, to Newport Beach, California. Some functions will be moved to existing Chipotle offices in Columbus, Ohio.

According to the story, "Newport Beach will serve as the headquarters for the company's operations, business development, marketing, communications, finance, supply chain, food safety, technology, HR and other corporate functions." New CEO Brian Niccol says that "the move to California will help us drive sustainable growth while continuing to position us well in the competition for top talent."

Go figure. A 2015 story in the LA Times mentions that Niccol lives in … wait for it … Newport Beach. Before taking on the Chipotle position, Niccol was CEO at Taco Bell, which is headquartered in Irvine, California, less than a dozen miles from Newport Beach. So he got a pretty good deal when he moved over to Chipotle - more money and a shorter commute. Plus, nothing says "I have the company's best interests at heart" like uprooting the company's people.

• Roberto Leopardi, most recently the vice-president of North America marketing at SC Johnson, has been named president of Campbell Meals & Beverages at the Campbell Soup Co.


• PetSmart announced that it has hired JK Symancyk, most recently the CEO of Academy Sports + Outdoors, to be its new CEO, succeeding Michael Massey, who stepped down last August.


• The Produce Marketing Association (PMA) announced that it has hired Steve Lutz, the founder of research firm Perishables Group as well as formerly with Columbia Marketing International, to be its regional vice president-U.S. and Canada West.

Industry Drumbeat
Sure, Amazon is a tough competitor. Maybe the toughest that many retailers ever have faced.

But that doesn't mean you cannot compete effectively against it. The fact is, you can.

It won't be easy. Won't be fast. Won't be painless.

But it is possible.

MorningNewsBeat "Content Guy" Kevin Coupe has been writing about Amazon since 1997, and with unique insights into how to build a competitive and sustainable strategy, tactics, and, most importantly, narrative.

He bases these on experience with Amazon - he was one of the first journalists invited for a preview of the first Amazon Go store - and on clarity of observation about companies that have found successful ways to survive in the arena.

"How To Compete With Amazon" is filled with real-world examples based on front line reporting and punditry, and it is certain to send your group out of the room with actionable ideas … and it is delivered with Kevin's trademark irreverence, humor and easy accessibility.


"Kevin spoke to my top 30 team members during our National Sales Meeting this year.  He used his humor and self-effacing approach to humanize his commentary on the supermarket market industry and the challenges they are facing.  I asked him to talk about "What's the Future?" (WTF) and he drove home the importance of listening to new ideas and being a student of the business.  At the end of the day, my team had over 20 direct "action items", which came from Kevin's presentation.  He was the perfect final presenter to our three day meeting. He took us home!"
- Karen Caplan, CEO & President, Frieda's Specialty Produce


Want to make your next event unique, engaging, illuminating and entertaining? Contact Kevin at kc@morningnewsbeat.com , or call him now at 203-253-0291.

Yesterday, MNB took note of a Seattle Times report that the American Civil Liberties Union (ACLU) has written to Amazon CEO/founder Jeff Bezos, asking him to end the sale of facial recognition software to various government entities, saying that the software represents "a troubling extension of the government's ability to keep an eye on its citizens."

MNB reader John Rosenblum responded:

So I may be wrong but earlier this month I went on vacation to Aruba and it was the first time in more than 10 years that I traveled outside the country and needed a new passport. Although I vaguely remember the last vacation abroad 10 years ago this one this month Paid very close attention to the screening process in Aruba in what I heard about the screening process at the airport with potentially a 3 hour time to get to the gate.

So my point, when I got to the US Customs counter and the US Agent said look into this (a little hand held camera thingy). Tell me was this not using facial recognition and was it not checking my credentials ? Would all these people be against using facial recognition and NEVER travel abroad on vacation if they felt they were violated in order to get back home to the US ? I may be a bit off here but seems relevant to the topic.

From another reader:

The slope just got a little steeper and a little slippery-er.

And another:

How did you miss the tie in to the show "Person of Interest" in this?  Facial recognition played a huge part in that show – used by the good and the bad guys

Worth binge watching if you never got into it, one of my favorites.

You get extra credit for the pop culture reference, but I must admit that I never watched the show. I sort of have a Jim Caviezel problem … he's an okay actor, but since he starred in the execrable remake of "The Prisoner" I find him hard to look at and listen to. It just brings up a bad memory. Sorry about that.
 
Everybody talks about innovation and disruption, but few people talk about how to pay for it and how to set investment priorities. Hosts Tom Furphy & Kevin Coupe are joined by a power panel in a two-part Innovation Conversation podcast about this critical issue.

Our guests include: Scott Moses, Managing Director and Head of Food Retail & Restaurants Investment Banking at PJ Solomon … Wendy Collie, the former CEO at Portland, Oregon-based New Seasons Market … and Patrick Spear, president/CEO of the Global Market Development (GMDC).

These podcasts were recorded live in Seattle at the Retail Tomorrow Conference, held at the Microsoft Retail Experience Center.

These podcasts can be played below, or can be accessed and subscribed to on both iTunes and GooglePlay, as can previous episodes of The Innovation Conversation Podcast.

The Innovation Conversation Podcasts are sponsored by ReposiTrak, and brought to you by GMDC.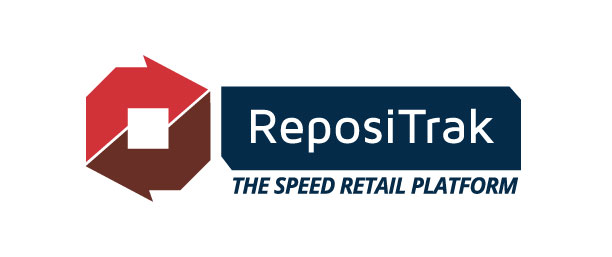 PWS 54