Join the MNB Community.
Get a Wake Up Call each morning...
Email:
Explore the MNB Archives

Monday, October 15, 2018
by Kevin Coupe

Inland Empire Magazine in California has a story entitled "The Lost Winery of the Inland Empire," in which it chronicles the life of Brookside Winery, a company that was founded in the 19th century, and during the mid-20th century evolved to the point where it "produced a river of wine," before it "evaporated into history."

Before being relegated to the pages of history, Brookside has tasting rooms and retail stores throughout Southern California, making wines that were "sweet and easy to drink," and at one point was the largest wine company in Southern California, and was the largest direct-to-consumer winery operation in the country. At one point, Inland Empire writes, Brookside "had 150 labels, which included brandies, dessert, sparkling and distilled wines and spirits."

While, as the story notes, Brookside's legacy lives on in other labels that can be traced back to its lineage, most people today don't remember or even know anything about Brookside. That's one pretty good business lesson - there's no such thing as an unassailable business model.

While I'm not sure that anyone would argue that Brookside's wines were anywhere near as good as much of what comes out of California, Washington and Oregon these days, it is worth remembering that the company was early to the idea that people might want to develop their tastes in wine, and that Brookside, though its network of tasting rooms, could play a role in that evolution.

Alas, I'm not a regular reader of Inland Empire, so I was glad my friend Tony Stanton sent me a copy of the article … because I know a little something about this…

I worked in a Brookside tasting room and retail store in Marina del Rey, California, during my senior year at Loyola Marymount University in 1977. (The men's clothing store that I has worked in for three years, the British Stock Exchange, had gone out of business. One of our customers managed the Brookside location, and he offered me the job.)

I was only there for four or five months, but I learned a lot about wine during that time. The idea was simple - people would stop by on their way home after work, or on their way to a party, and could choose a wine that matched their tastes or whatever they would be eating that evening. In retrospect, it wasn't great wine, but it was a great education … not just about wine, but also about customer service and store management.

It always was an Eye-Opener. But now, lost to history and fading in memory.

Awash in red ink totaling $5.6 billion, facing a debt payment of $134 million, and losing market share and cultural relevance, Sears Holdings filed for Chapter 11 bankruptcy protection early this morning.

According to the New York Times, "As part of the reorganization plan, Sears has negotiated a $300 million loan from Wall Street lenders to help keep its shelves stocked and employees paid. The company said it was still negotiating with Mr. Lampert's hedge fund, ESL Investments, for an additional $300 million loan. Mr. Lampert will step down as Sears chief executive, but will remain the company's chairman. Three other Sears executives will serve in a newly created role, the office of the C.E.O., overseeing daily operations."

The Wall Street Journal reports that the deal "will allow the 125-year-old company to keep hundreds of its stores open for now … Sears said it would close 142 money-losing stores near the end of the year, with liquidation sales expected to begin shortly. The closings are in addition to 46 stores that are expected to close by next month. Currently, the company operates roughly 700 Sears and Kmart stores. It employs about 70,000 people."

The Times notes that Lampert has been running the company since 2005, and has "stripped out many of the company's valuable properties and brands - and then laid claim to much of what is left over - while failing to develop a winning retail strategy … More recently, Sears became known for another distinction — Mr. Lampert's audacious feats of financial engineering. He has spun off numerous assets from the retailer into separate companies that his hedge fund invests in.

"While many of these spinoffs have flourished, Sears slid toward insolvency. Over the last five years, the company lost about $5.8 billion, and over the past decade, it shut more than a thousand stores.

"Many of the 700 stores that remain have frequent clearance sales, empty shelves and handwritten signs."

The Times also writes that "through the 1960s and 1970s, Sears shared its success with employees at all levels of its corporate hierarchy. Cashiers, janitors and executives alike took part in profit-sharing and received options in the company's soaring stock.

"As many as 100,000 retired Sears employees still receive pensions, which are expected to emerge largely unscathed in the bankruptcy. As the company was bleeding cash and selling off assets in recent years, federal regulators required Mr. Lampert to inject cash into the pension plan. Other benefits for retirees like life insurance, however, could be in danger."

KC's View: Some will suggest that this is a case of homicide by Amazon, but I would argue that it is largely suicide by mismanagement and lack of innovation.

This almost certainly is a stopgap measure, and Sears will end up in the same business graveyard occupied by Montgomery Ward, Blockbuster, EJ Korvette, and WT Grant. Gone. Dead. Buried.

We've been relentlessly critical of Sears and Lampert here almost from the beginning … early on, Lampert decided to take charge of merchandising, which I found rather startling since he seemed to know a lot more about hedge funds than hedge clippers. It ended up that this was just the beginning of a series of missteps.

Here's what we all know for sure. Lampert will come out of this thing just fine. He won't have to sell any houses or cards or boats or planes. The family won't be going on austerity any time soon, and nobody will miss any meals. His insurance bills will be paid, nobody will have to rethink any doctors' visits.

I feel bad for the Sears employees who will end up without jobs, but if I worked for Sears I would've found a new job a long, long time ago, and maybe developed some new jobs skills.

And one other thing. They may be keeping some stores open, but who exactly will shop at them knowing that the company is teetering on collapse?

Walmart last week announced its acquisition of Bare Necessities, the online lingerie retailer.

Terms of the deal were not disclosed.

The story notes that the acquisition comes in the same week that Walmart acquired Eloquii, described as "a fashion startup that sells plus-sized clothing," and just months after it made a deal to launch a women's fashion line with comedian/talk show host Ellen DeGeneres.

Walmart has been on a run, making deals that it apparently believes will help it expand its appeal to a younger, more fashion-conscious customer base that might ordinarily not do business with it. It has developed a partnership with department store chain Lord & Taylor and is selling its products on its website and has acquired brands such as Bonobos, Moosejaw, ModCloth and ShoeBuy.

CNBC writes that "the deal also reflects a sense of urgency to defend market share. According to a report from Morgan Stanley, Walmart had 8.6 percent of the U.S. apparel market in 2017, followed by Amazon at 7.9 percent and Target at 4.8 percent. The report estimated Amazon will overtake Walmart as the leading retailer in the apparel category in 2018."

KC's View: The question for me is the degree to which Walmart is going to integrate these brands into its own operations, as opposed to allowing them some level of operational autonomy while providing support and resources and learning from their entrepreneurial approach.

Corporate Drumbeat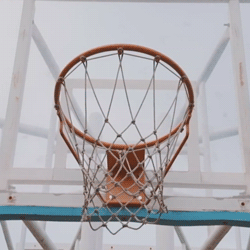 "Talent wins games, but teamwork and intelligence wins championships." -Michael Jordan

At Samuel J., we don't believe in the so-called "retail apocalypse."

"Retail self-destruction," maybe. But that only happens when companies and leaders don't adapt their stores to new competitive realities, don't create compelling customer experiences, and don't bring together exceptional talent and build extraordinary teams that can thrive and succeed even in the toughest of times.

Is this easy? Of course not. But it is achievable … especially when you have Samuel J. Associates on your team.

At Samuel J., our value never has been greater, because we understand the connection between great talent and innovative businesses. We are uniquely positioned to put together people and organizations in a way that builds expertise, cultivates leadership, and turns business challenges into business opportunities.At Samuel J, we know how to do it in a timely fashion and exceeds our clients' high expectations. And we have the winning record to prove it.

Click here to find out more.

At Samuel J. Associates, we help you find the right talent and build the right team.
CNBC writes about as retailers search "for ways to differentiate their stores as consumers increasingly shop online," some of them are using what they hope will be a differentiated approach to health care as a strategy.

For example, "CVS Health wants to add more options at its retail clinics, known as MinuteClinics, once it closes its acquisition of health insurer Aetna. Walgreens is testing a number of partnerships, including one with UnitedHealth Group to add urgent care centers to some drugstores." And that doesn't even count the fact that Walgreen has a new marketing arrangement with Kroger, and announced last week that it plans to open a minimum of 600 medical testing facilities inside its drugstores."

Amazon, of course, is working with Berkshire Hathaway and JPMorgan Chase to form an independent health care company to serve their US employees, plans to open primary care clinics for employees at its Seattle headquarters, and also knows that many of its customers have said that they would love it if Amazon would offer prescriptions via its site.

Now, CNBC says, Walmart has set as a high priority the lowering of health care costs for both its customers and employees; it says that health insurance for its 2.2 million employees worldwide is its second largest expense, after wages. And it knows that the more that its customers spend on health care, the less they have to spend in its stores.

"Currently, Walmart operates 19 health clinics," the story says. "The retailer also offers pharmacies, vision centers and hosts screening events. Walmart partners with health plans, including Humana, to encourage people to buy healthier foods at Walmart, which is also the nation's largest grocer."

KC's View: One of the reasons that health care is so interesting to retailers, I think, is that there seem to be tangible connections that can be made with customers/patients. It takes the retailer beyond a transactional approach to business, and tries to develop a deeper connection that is less vulnerable to disruption by outside forces. That's important, and worth emulating.

On Wednesday, the New York Times reports, Canada will become just the second country in the world to legalize cannabis, after almost a century during which it was illegal.

(For the record, Uruguay was first.)

The Times writes that "as the legalization date approaches, much of the focus has been on logistics - setting up laws for where people can smoke and buy cannabis, figuring out how the police will test drivers for its signs, drafting workplace policies and jockeying for a piece of the booming multibillion-dollar industry.

"But the pop-up cannabis market - where everything will remain illegal until next year, when the sale of cannabis-infused edibles and other products becomes legal - prompts larger questions about how cannabis will change the culture of Canada. Will it turn stereotypically polite and slightly reserved Canadians into laid-back, summery people?"

You can read the story here … and maybe ask yourself how this will play out in the US when, inevitably, the same changes happen here.

• The Seattle Times has a story about Ring, the home security company that Amazon acquired earlier this year for $853 million, pointing out that it represents "an expansion of Amazon's bet on smart-home technology, the proliferation of internet-enabled devices from microwaves to door locks and light bulbs. Amazon has tried to position Alexa, its voice software that inhabits its Echo devices and gadgets built by other companies, at the center of that universe.

"For Amazon, Ring adds home security to the retailer's growing array of focus areas."

One other interesting thing in the story…

Company founder Jamie Siminoff tells the Times that Amazon has been largely hands-off since the deal. "Amazon, Siminoff said, is "kind of leaving us alone,' an approach that reflects the online retail and technology giant's preference for decentralized teams, and its habit of giving relatively free rein to companies it's acquired." However, "the deal has given Ring more resources to put into product development, Siminoff said, including a neighborhood watch-like crowdsourcing app called Neighbors, which launched shortly after the Amazon deal.

"Siminoff said the software, which cost more to develop than most of Ring's lineup of hardware, is an indication that the company's focus on neighborhood safety goes beyond doorbells and cameras."

KC's View: Amazon may be hands-off, but never forget that its entry into the home security business also has enormous implications for how it delivers products to people. It is in the process, I think, of developing an evolved delivery infrastructure - maybe we could call it an ecosystem? - that could give it big advantages going forward.

…with brief, occasional, italicized and sometimes gratuitous commentary…

• CNBC reports that PayPal "will start offering deposit and withdrawal services at Walmart stores - for a fee," the first time that PayPal customers will be able to access their accounts while in a bricks-and-mortar store. The service is expected to be available in every US Walmart store in early November.

The story notes that "such services can attract customers who have limited or no banking services."


• The Los Angeles Times reports that "about 100,000 current and former Walmart cashiers in California might soon be eligible to receive slices of a $65-million settlement that the retailer has agreed to pay after being accused of failing to provide suitable seating for workers who want it." A federal court judge has to approve the settlement to resolve the case.

The story says that the two sides are settling to avoid an extended court fight. "The proposed settlement says that the retailer still believes the nature of the work performed by its cashiers does not reasonably permit the use of a seat," the Times writes. "It has previously argued that workers need to be able to move around to greet customers, look inside carts and stock shelves. The company has also argued that seating makes cashiers less efficient, that customers prefer cashiers who stand and that providing seating to its cashiers would cause a significant loss of revenue."

If my math is right, that works out to about $650 per employee. So it is a relatively small slice…

…with brief, occasional, italicized and sometimes gratuitous commentary…

• The Chicago Sun Times reports that "ten workers recently laid off from Treasure Island Foods have taken legal action against the company in a lawsuit their attorneys hope will be granted class-action status. The lawsuit, filed Thursday in federal court in Chicago, alleges the company violated the state and federal Worker Adjustment and Retraining Notification acts for not giving workers at its seven Chicago-area locations 60-day notice before laying them off and closing shop.

"Workers also allege Treasure Island violated the Illinois Wage Payment and Collection Act for failing to pay employees for accrued but unused paid time off."

The company's management and their attorneys have not commented on the suit.


• The Houston Chronicle has some bad news for a large percentage of hamburger fans in the US - In-N-Out "is committed to upholding the restaurant's policy of geographic exclusivity," and will not go any further east than Texas.

In-N-Out "currently operates in Arizona, California, Nevada, Oregon, Utah and Texas," the story says, and could expand into Colorado and New Mexico.

But no further east than that.

Company president Lynsi Snyder tells the Chronicle that "one reason for the decision is that corporate policy forbids the use of freezers or microwaves, and the more than 300 In-N-Out locations across the nation are situated within a day's drive of three central warehouses so that meat and other ingredients stay fresh."

She also tells the paper that there's another reason: "I like that we're sought after when someone's coming into town. I like that we're unique. That we're not on every corner. You put us in every state and it takes away some of its luster."

I'm a little disappointed, but I get her point. If that means having to stop at the In-N-Out right by LAX whenever landing there for a double-double animal-style, I can do that, I don't eat many cheeseburgers anymore, and I'm willing to hold out for those occasional trips.

• William K. Coors, the grandson of the founder of the Coors Brewing Co. who helped run the company for decades, has passed away. He was 102.

Coors was in some ways a pioneer. The New York Times writes that he "was widely credited with developing the recyclable aluminum can that has become standard for beer and soft drinks;" under his leadership, the family's foundation "gave millions to environmental, educational and cultural causes.

But, the Times writes, he also "alienated unionists, blacks, Hispanics, women and gays with views and policies that critics called racist, sexist and homophobic, and members of those groups joined informal boycotts of Coors beer in increasing numbers in the 1970s."

Got the following email from MNB reader Jim DeJohn:

Regarding your comment about the Canadian bookseller…

"Indigo's management likes to say that Canadian customers think that its stores are their "happy place." That may be true, but if they wanted to find out if the same thing could happen with American customers, I'm not sure I would've picked New Jersey, especially a place that is just 25 miles from Philadelphia and 90 miles from New York. Maybe Vermont?"

Not Vermont (unless maybe Burlington)!!  There already is one of the best independent booksellers – located in Manchester, VT (with their other store in Saratoga Springs, NY) – called Northshire Bookstore (https://www.northshire.com).  They run an amazing bookstore and the Vermont location has a wonderful attached coffee shop.  You should stop by next time you are in the area (It is one of the favorite places to go for my youngest who is an avid reader).

I'll do that. I was actually making a weak joke about how New Yorkers and New Jersey residents are not the first people I think about when I think of folks looking for "happy places."



Also got an email from MNB reader John Toner V:

So I had some free time this Saturday morning in Chicago and I went to go check out the new Amazon Go stores. I am amazed by the traditional store hours! Who knew the company that brought retail to a 24 hour/365 day a week business would make the stores open Monday - Friday.



Last week, MNB took note of a Washington Post has a long and fascinating piece about a new study - published in Nature and authored by 23 global experts - concluding that "a sustainable food system that doesn't ravage the environment is going to require dramatic reforms, including a radical change in dietary habits." That story came on the heels of a more-than-dire UN Climate Change report.

MNB reader Brian Hart wrote:

I will try to keep this based on personal experience and previously agreed to science to avoid a rabbit hole…

I chose to become a vegetarian gradually over a several year period, finally "succumbing" in 2014 while in my late 50's. There were a couple of reasons: 1) I felt it was healthier than my "every meal needs to be centered around meat" diet I thoroughly enjoyed for my entire adult life and 2) It's more humane for the animals. Since then when I read differing accounts of how much water is needed to produce a basic hamburger (600-1000 gallons) I realized there's an environmental benefit as well. The range of 600-1000 gallons is broad to take into account varying opinions. Even if that estimate is off by a rather large magnitude that is still a LOT of water.

Without getting into climate change arguments with others, I've quietly dropped some pounds, have better blood work results, feel great and  have learned a whole new style of eating and cooking. I loved my food for 50+ years and continue to love it with no meat. My carnivore friends and family members respect what I have done and I fully respect their right to enjoy their food how they wish. And yes, there are times I still crave a really good steak or some outstanding BBQ.  Oh well.

BTW, the Mark Bittman shrimp recipe you mentioned sounds easy and excellent. And, I hope anyone that eats meat will try it and enjoy it.
 
Thanks for posting the Washington Post article. I happen to believe it is spot on.

MNB reader Richard A. Eastes wrote:

What few seem to recognize is that human existence on planet earth resides only in a very narrow environment. Homo Sapiens are terrestrial on a planet whose surface area is 71% water. Virtually no meaningful population lives above 10 thousand feet above sea level (about 2 miles). The earth's circumference at its equator is 25 thousand miles, which gives humans a survivable environmental 'envelope of clearance' of 2/25,000s. Mechanically, that is a very narrow margin.

An environmental scientist at a conference once gave the following analogy: "if the earth were the size of a basketball, the entire biosphere would be the thickness of a piece of cellophane wrapped around the ball."

Oxygen only makes up about 20% of our atmosphere at sea level. In earth's total history, there was a time when there was no atmospheric oxygen in the earth's environment. The oxygen humans and animals require was created over eons of plants consuming carbon dioxide and through photosynthesis releasing atmospheric oxygen for future animal species to consume and evolve. We must be careful not to cut down forests; they are our "oxygen generators".

Human existence is not guaranteed. Our range of temperature tolerance, the percentage of uncontaminated oxygen in the air to breath, and our rate of consumption of earth's resources puts strict limitations on our ability to survive. For those alive now and perhaps a few more generations, humans can 'get by'. But once the true environmental 'tipping point' is passed, there is no guarantee that the earth will provide a survivable environment for human existence—and that's even if we do not do other things to put our planetary existence in jeopardy socially.

We need to be concerned, and do whatever it takes to protect our survivability. For now we are a space ship (a grain of sand compared to our sun), moving at 67,000 mph around an average sized star, fortunately angled at 23 degrees to allow for an environment that can cool itself, and have a magnetic iron core center that deflects damaging radiation.  And, yet, we continue to take our existence for granted.

MNB reader Roy St.Clair wrote:

RE: your comment this morning…
 
"I'm willing to sacrifice a little bit of economic growth if that means extending the life of the planet…
 
But the real question is…are you willing to do without cheeseburgers?

Yup.

The fact is that I've mostly given up cheeseburgers. If I have one or two a month it is a lot … I'm eating a lot more fruits and vegetables, and a ton of fish. Meat, not so much.

Industry Drumbeat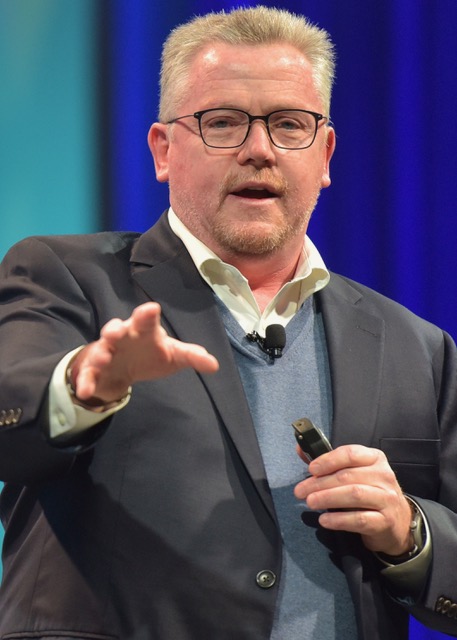 In this fast-paced, interactive and provocative presentation, MNB's Kevin Coupe challenges audiences to see the fast-evolving retail world through a radical new technological, demographic, competitive and cultural prism. These issues all combine to create an environment in which traditional thinking, fundamental execution, and just-good-enough strategies and tactics likely pave the path to irrelevance; Coupe lays out a road map for the future that focuses on differential advantages and disruptive mindsets, using real-world examples that can be adopted and executed by enterprising and innovative leaders.

Constantly updated to reflect the hand crafted news stories covered and commented upon daily by MorningNewsBeat, and seasoned with an irreverent sense of humor and disdain for sacred cows honed over 30 years of writing and reporting about the best retailers and retail strategies, "RETAIL 2020/WTF" will get your meeting attendees not just thinking, but asking the serious questions about business and consumers that serious times demand.

Here's what Joe Jurich, CTO of DUMAC Business Systems, has to say about a recent appearance:

"Kevin recently participated in and spoke at our Annual User Conference.  Our group consisted of independent retailers, wholesalers, and software vendors – a pretty broad group to challenge in a single talk.  While his energy, humor, and movie analogies kept the audience engaged, his ability to challenge them to think differently about how they go to market is what really captured them!  Based on dinner conversations afterward, he appeared to have left everyone thinking of at least one new approach to their strategy!"

Want to make your next event unique, engaging and entertaining? Contact Kevin at kc@morningnewsbeat.com , or call him now at 203-253-0291.
In the best-of-seven National League Championship Series, the Los Angeles Dodgers and the Milwaukee Brewers are tied at one game apiece.

And, in the American League Championship Series, the Boston Red Sox and
Houston Astros also are tied at one game apiece.



And, in Week Six of National Football League action…

Tampa Bay 29
Atlanta 34

LA Chargers 38
Cleveland 14

Indianapolis 34
NY Jets 42

Seattle 27
Oakland 3

Carolina 17
Washington 23

Buffalo 13
Houston 20

Arizona 17
Minnesota 27

Pittsburgh 28
Cincinnati 21

Chicago 28
Miami 31

LA Rams 23
Denver 20

Baltimore 21
Tennessee 0

Jacksonville 7
Dallas 40

Kansas City 40
New England 43

PWS 51