Join the MNB Community.
Get a Wake Up Call each morning...
Email:
Explore the MNB Archives
Wednesday, January 22, 2020
by Kate McMahon

It's that time of January when we seek to forecast the food and drink trends that will be captivating America – and captured on Instagram – in the coming year.

Prognostication is risky business, I know, but someone has to sift through the "listicles" promoted by chefs, retailers, foodies, PR firms, food and beverage trade groups, mainstream media critics, the folks at Pinterest and UberEats and "social media influencers."

Here goes:

• It's raining purple. As in the multiple hues of lavender, violet and plum produced by the ube, the sweet purple yam being hailed as the "current flavor of the moment" and the "new most Instagrammable food." Ube is a staple in Filipino jams, sauces and desserts. When mashed or boiled, this tuber produces a mild, sweet flavor like white chocolate or taro – but purple. Curious? Checkout out one of 358,000 #ube posts on Instagram.

(It is a lovely coincidence that Frieda's Specialty Produce is a major distributor - and explainer - of ube in the US. Purple, as it happens, was founder Frieda Rapoport Caplan's favorite color. As you probably know, she passed away last weekend at age 96 … and MNB remembered her here.)

• Plant. Based. Everything. Expect more meat-less proteins to be rolled out on a daily basis. This trend started with plant-based milks and skyrocketed with the success of both Beyond Meat and the Impossible Burger meat alternatives. The industry is notching double-digit growth and has gone from niche to mainstream. General Mills just announced it was investing in Good Catch plant-based seafood, Dunkin' now offers a meatless Beyond Sausage Sandwich, and even the local Stop & Shop has a separate Plant-Based Meats section.

• Shirley Temple 2.0. Sophisticated mocktails are gaining popularity at swanky watering holes. At-home imbibers are also pouring kombucha, a bubbly fermented tea, booze-free drinks such as Kin and Hoplark's sparkling HopTeas in several flavors, and adding botanical-infused elixirs such as Rock Grace to their sparkling water. Low-alcohol beverages are also gaining market share, and low-sugar, low-calorie hard seltzers such as White Claw are the new must-have beverage for many millennials.

Also on the 2020 hot list:

• Pea protein: Replacing whey and collagen in smoothies and fortifying meat-alternatives.
• No end to gnocchi: Competitors trying to keep up with Trader Joe's, which owns the cauliflower gnocchi market and has added chocolate and kale versions.
• Flour power: Alternative flours made from watermelon seed, green bananas, sweet potatoes and cauliflower.
• Some like it cold: Cold brew coffee is the new go-to order.
• Some like it hot: As in Nashville Hot, the fried chicken that will scorch your lips.

Reviewing last year's food trend column, the following predictions did indeed come true:

• CBD Rules: Cannabis-infused drinks and food are everywhere, despite the FDA's objections.
• Gut Instincts: Probiotics and prebiotics moved from the health food store to supermarket staples.
• Got (insert plant) Milk?: Oat milk continues to up-end the category, and it is now on the menu at select Starbucks and Dunkin' shops.

Not surprisingly, the following 2019 predictions did not make it to the mainstream: Food and wine from the former Soviet Republic of Georgia … hummus-based desserts … fake bacon snacks made from mushrooms and egg whites … and cheese-tea – cold tea topped with cream cheese and a pinch of salt.

You can't win them all.

Comments? Send me an email at kate@morningnewsbeat.com .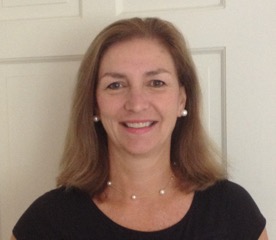 by Kevin Coupe

If you've been doing something as long as I've been doing MNB - 18 years and counting - it is impossible to remember every story we've run and every commentary I've written. We put stuff out there, hope we're right, hope we move the needle a bit, and then move on.

Sometimes, we get surprised.

Yesterday, I got an email from an MNB reader that read as follows:

Am on a cruise celebrating my mother-in-law's 95th birthday, and they are having "chic night." I packed a bit light but have a nice sport coat.

I asked my wife if I could borrow a pair of her panties to use as a pocket square, to which she replied, "Who in the hell taught you that one?"

To which I replied "MorningNewsBeat."

Well played sir. Well played.

And he sent me a picture.

Okay. I'll take his word for it, but I had no idea what the hell he was talking about.

So I did the logical thing. I went to the MNB archives, and looked up "pocket square."

And found a column by Michael Sansolo from February 18, 2015, in which he was writing about finding creative, unexpected solutions to problems and he used the following as a metaphor:

A few years back my friend discovered that he, like me, was unable to correctly fold a pocket square to provide the little color accent sticking out of his jacket. Somehow he learned that Victoria's Secret seamless silk panties are the perfect solution. No matter how they are folded or stuffed into his jacket pocket, they always create the perfect look. And the choice in colors is staggering.

The added benefit, he says, is walking into a Victoria's Secret store in a blazer to look for colors and practice. The salespeople simply cannot believe what's going on.

But here's the thing. My friend ends up with an easy solution to a problem by simply approaching it in an unexpected way. It's the essence of creativity, innovation and a really, really good inside joke.

Go figure. MNB ventured into GQ territory, and apparently it stuck.

Talk about an Eye-Opener. I'm glad we could be of assistance.

Lucky's Market, which lost a major investor when Kroger announced it was divesting its stake in the retailer, said yesterday that it will close down 32 of its 39 stores in nine states.

Florida, where Lucky's had its greatest presence with 21 stores, will see 20 of those units shuttered.

USA Today writes that "the natural and organic foods grocer was founded in 2003 by husband and wife Bo and Trish Sharon. The store is known for its 'Sip & Stroll' program that allows customers to drink a pint of beer or glass of wine while shopping."

Kroger CEO Rodney McMullan said he decided to get out of the investment because "we just didn't think it created a good return."

KC's View: Have to wonder if the few returning stores have much of a future … whether they can survive as a much smaller entity … or if maybe they'll be acquired by someone. I have no idea about the latter, since one has to assume that Lucky's tried to find another investor and/or potential purchaser before making this decision.

WGN-TV News reports that Meijer has introduced a new mobile application designed to inform customers of price reductions on food products that are coming close to their expiration dates, pitching it as a way to cut down on food waste.

According to the story, "The initiative allows customers to purchase food nearing its sell-by date - like meat, produce, seafood, deli and bakery products - at up to 50 percent off on the Flashfood app, and then pick them up at Meijer stores." The goal is to have the app available to customers at all of its 246 stores by the end of the year.

WGN reports that "customers go to the app, select a Meijer store, choose the items they want to purchase and pay for them directly on the app at up to 50 percent off. Then, they go in store to pick up their items and confirm their order with customer service. The purchased food is stored in a refrigerator or storage rack located in the front of the store until picked up by the customer."

KC's View: Eliminating waste is both good for the environment - Meijer says that it will be able to divert thousands of pounds of foods from landfills on a regular basis - but also good for the bottom line, since you're able to sell stuff you weren't selling before. Green is good, in both iterations.

From FMI, which used to be known as the Food Marketing Institute:

"FMI today launches a renewed brand identity as FMI - The Food Industry Association, reflecting its strategy to more broadly represent the food marketplace and embrace a more interconnected supply chain. FMI views retail as the heart of the food industry and recently expanded its membership in response to retailers' needs, helping them facilitate access and connectivity with suppliers and other business partners.

"'FMI provides the most productive forum for connecting and holding constructive dialogue across the food industry,' FMI President and CEO Leslie Sarasin remarked on the association's announcement regarding a renewed focus. 'Driven by consumer relevance, we are in the business of food, wherever it is bought, sold or produced, and we are well-positioned to represent everything in the shopping basket – and work closely with every participant in the marketplace'."

Joe Sheridan, president and COO of Wakefern Food Corp. and chairman of the FMI board, said, "Over the last two years, we've inspired a recommitment, a renewal of vows among the FMI membership. We've even changed who can be a member in the association as a logical step in a direction we've been traveling for years, offering greater parity between retailers and their product supplier partner members at the Board of Directors level."

FMI says that it will maintain its focus on public policy lobbying … "issues that matter" such as food safety … serving as a "forum for high-impact industry dialogue" … and continuing to be a "thought-leader in consumer and operations research."

The FMI rebranding comes on the heels of a similar rebranding by the Grocery Manufacturers Association (GMA), which now is the Consumer Brands Association (CBA), and has announced a broadening of its focus into nonfoods, among other changes.

KC's View: Businesses are rebranding and rethinking their strategic focus for a new world order, and so it makes sense for trade associations to do the same.

I would make one gentle observation about the FMI rebranding…

The new logo has the initials "FMI" surrounded by three green curved lines … but the lines are disconnected. If it had been me - and I don't know much about graphic design - I might've wanted them to connect in some way, to visually illustrate the goal … that FMI wants to serve as the connective tissue between various stakeholders in the food business. Which it does, if I understand the purpose of the rebranding.

But, as I say, I don't know much about graphic design.
USA Today reports that "greeting card and stationery chain Papyrus is closing its stores," with most of the 254 unites being shuttered within the next six weeks.

In a prepared statement, owner Schurman Retail Group said, ""Despite our Herculean efforts to realign our Papyrus and American Greetings stores to fit today's shopping environment, Schurman Retail Group had to make the difficult decision to close all 254 of our stores in North America."

Some context from the USA Today story: "Many Americans gave up cards in favor of digital alternatives, or they send fewer cards between major holidays such as Christmas and Valentine's Day, analysts said.

"Major retailers, including CVS and Walmart, have cut back or considered cutting back on shelf space for greeting cards, and card companies have closed hundreds of locations. Retail space occupied by greeting card stores declined by more than 27% from 2013 to 2018, according to real estate data firm CoStar Group."

KC's View: Maybe I'm wrong, but every time I walked by a Papyrus store - I think I actually went into one once - I thought of it as a place that my mother or grandmother would've been comfortable.

This isn't just a problem for Schurman. Think of all the locations in malls and strip shopping centers that are about to be empty … and I wonder how many companies will be lining up to take those locations.

Industry Drumbeat
Fortune is out with its annual list of the world's most admired companies, and the top 10 list includes, in order: Apple, Amazon, Microsoft, Walt Disney, Berkshire Hathaway, Starbucks, Alphabet, JPMorgan Chase, Costco, and Salesforce.

Apple, the magazine, has owned the top spot for 13 straight years.

Other prominent companies making the to 100: Coca-Cola (12), Netflix (16), Walmart (18), Nordstrom (20), Home Depot (21), Target (22), Procter & Gamble (23), Johnson & Johnson (26), Unilever (31), CVS (38), McDonald's (41), PepsiCo (43), and Publix (48).

The rankings are said to be based on executives, directors, and analysts who were asked "to rate enterprises in their own industry on nine criteria, from investment value and quality of management and products to social responsibility and ability to attract talent. A company's score must rank in the top half of its industry survey to be listed."

Industry Drumbeat


Join us February 23rd-26th for the 2020 Category Management and Shopper Insights Conference in Dallas, Texas! Now in our 15th year, the Conference is an opportunity to gather new insights, share best practices, hear from leading solution providers and build your network.

The Category Management and Shopper Insights Conference is the only conference that's 100% focused on helping you with the knowledge, tools and network to succeed in your role. This year's theme is "Winning the Future of Retail with Technology and Insights." You'll hear from future-focused speakers from Walmart, Google, Pepsico, Walgreens and more.

Register today!
• From Variety:

"Netflix beat its forecast for overall subscriber additions for the fourth quarter of 2019, while it brought in fewer than expected U.S. streaming customers.

"The company added a net 420,000 streaming customers in the U.S. and 6.26 million overseas in the year-end 2019 quarter. Netflix had previously forecast a total of 7.6 million paid net adds for Q4 (600,000 in the U.S. and 7.0 million internationally) … The company ended 2019 with 167 million streaming customers worldwide (including 61 million in the U.S.).

Corporate Drumbeat

Some search firms are just search firms.
Some search firms are far more
.
Where the grocery industry is concerned,
Samuel J. Associates believes that it is easier to create the future than to predict it
, and is committed to matching companies with talent that can achieve that goal.
If you're looking for a partner that
understands the challenges facing the industry
and knows how to
identify Experts
who can impact your business, whether your needs are C-level or Store Leaders,
Samuel J. Associates
brings industry expertise, accomplishment and deep knowledge to every search it conducts, and
is committed to helping clients build a successful future
.
You can be one of those clients. For more information,
click here
.
• From CNBC: "Starbucks announced Tuesday that it will strive to become "resource positive," storing more carbon than it emits, eliminating waste and providing more clean freshwater than it uses."

"By embracing a longer-term economic, equitable and planetary value proposition for our company, we will create greater value for all stakeholders," said Starbucks CEO Kevin Johnson.

The story notes that "the coffee chain is among the growing number of companies that are announcing sweeping sustainability goals as consumers grow increasingly concerned about climate change. BlackRock, the world's largest investment firm, announced a week ago it plans to overhaul its investing strategy to make sustainability the new standard. On Thursday, Microsoft said it is trying to remove more carbon from the atmosphere than it emits by 2030."

…with brief, occasional, italicized and sometimes gratuitous commentary…

• Kroger yesterday announced that Pam Matthew, president of its Central Division, will be retiring after 40 years with the company, and will be succeeded by Colleen Juergensen, the current president of its Dillons division.

In turn, Juergensen will be succeeded by Steve Dreher, currently the vice president of the Dillons division.


• In the UK, the BBC reports that Sainsbury CEO Mike Coupe will retire later this year and be succeeded by the head of Sainsbury's retail and operations, Simon Roberts.

The transition is scheduled to take place in May.

The story points out that Coupe "has led Sainsbury's for almost six years, during which time he oversaw a failed attempt to merge with rival supermarket Asda … His exit was announced a day after Sainsbury's said it was cutting 'hundreds' of management roles to reduce costs."

It sounds from all the coverage that folks in the UK believe that Coupe may have overstayed his welcome a bit. Well, I'd just like to say that Coupe - to whom I do not believe I am related - is welcome us at family reunions, if he's looking for a port in the storm.

• The CBA is focusing on CBD to make sure it is A-OK.

The Consumer Brands Association (CBA), which used to be known as the Grocery Manufacturers Association (GMA), said yesterday that it has formed an advisory board "to guide the organization's work to enhance safety and ensure appropriate oversight in the burgeoning cannabidiol (CBD) market for consumer packaged goods (CPG)."

Joining the CBD Advisory Board are: Mick Cornett, former Oklahoma City mayor; Edward Davis, former commissioner, Boston Police Department; Tom Galvin, executive director, Digital Citizens Alliance; Karen Tandy, former administrator, U.S. Drug Enforcement Administration; and Michael Taylor, former deputy commissioner, U.S. Food and Drug Administration."

"The individuals that we have assembled have decades of experience in tackling issues like the one we face today — the smart regulation of CBD," said CBA CEO Geoff Freeman. "Each of the advisory board members bring a unique perspective that will be crucial in helping inform and guide the CPG industry's advocacy approach on this rapidly evolving issue."

Saying that research shows that Americans are confused about the most critical components of CBD - "92% of Americans incorrectly assume, or have no idea, if CBD is regulated at the federal level, and 66% assume CBD products are safe" - CBA has called for "increased funding for scientific research into CBD and additional resources for the U.S. Food and Drug Administration's enforcement and regulation of CBD in consumer products."

Terry Jones, one of the founders of Monty Python, has passed away. He was 77, and had been suffering from dementia.

The Hollywood reporter this morning writes: "Although rarely receiving the same acclaim as Monty Python's other members, Jones also was widely regarded within the group as its underrated but passionate heart, known for his good-natured enthusiasm and a deep well of intelligence across a broad range of subjects … Among his most famous performances in the series was as an inept, bumbling cardinal in the Spanish Inquisition (seen wearing a leather WWI pilot's hat and goggles); a member of the Hell's Grannies, a marauding group of old women terrorizing the streets of London; an overly apologetic French waiter in a sketch involving a dirty fork; a Yorkshireman who had to 'get up out of the shoebox in the middle of the night and lick the road clean with our tongues;' and as a nude piano player with an erratic face in scenes often used to break up sketches."

Jones co-directed (with Terry Gilliam) Monty Python and Holy Grail, and was the sole director of two other Python films, The Life of Brian and The Meaning of Life. And, he directed numerous films and television shows and wrote children's books, screenplays and non-fiction books.

Yesterday morning I mentioned here that I was getting my regularly scheduled colonoscopy.

Thanks to all of you who sent nice notes - and a number of appropriate and some inappropriate jokes - about the procedure.

The good news is that when I emerged from anesthesia, the doctor told me that I was clean as a whistle, with no polyps, and that he would see me in five years.

Which are the words you want to hear, and that make all the prep worthwhile.

As I said yesterday, a colonoscopy is not something to be afraid of, or to delay or avoid. It's really important, when you reach a certain age or your specific health issues call for it, to make an appointment and get one. I've been getting them every few years since 2004, and while I won't go so far as to say I look forward to them, I do think they are a critical part of my ongoing efforts to stay healthy.

An example of how important it can be came from an MNB reader, who wrote:

Can't agree with you more about urging everyone to get their colonoscopy! I had my first one a year before it was required, at 49, due to, let's just say worrying symptoms. They found a 5cm cancerous mass and removed 14 inches of my colon with no chemo or radiation necessary and now I'm happy, back to my normal routine, and cancer free for 4+ years. If I had waited until I turned 50 – the recommended time for a first colonoscopy – my results would not have been so positive. I cannot echo your PSA more loudly! Please, no matter your concerns, go! Knowing is better than not knowing in my opinion in most situations life throws our way.

Glad to hear you're making every effort to stay healthy. I am too, and I hope to continue reading MNB for many years, nay decades, to come!

Digital strategies aren't just about creating alternatives to the bricks-and-mortar shopping experience. Done effectively, they can actually bring people back to the store, while also eliminating customer anonymity, creating rich and actionable data, and deepen relationships between the store and consumer in a way that transcends the simple transaction.

Our newest Retail Tomorrow podcast, which brings together a terrific panel of experts from a wide range of disciplines, was recorded at Google's New York City offices during the recent National Retail Federation (NRF) Show. Our guests:

• Matt Alexander, co-founder of Neighborhood Goods, an unusual and fascinating take on physical retailing with stores in Dallas and New York.

• Patrick Flanagan, senior vice president of digital marketing and strategy for Simon, which has more than 200 properties in 37 states and Puerto Rico.

• Tom Furphy, CEO and Managing Director of Consumer Equity Partners, a member of the Retail Tomorrow podcast family and a regular contributor to "The Innovation Conversation" on MNB.

• And Jalna Silverstein, a leader in Ernst & Young's Transaction Advisory Practice and its Real Estate, Consumer Experience and Retail Strategy.

You can listen to the podcast here.

This Retail Tomorrow podcast is sponsored by the Global Market Development Center (GMDC).

Pictured below are our panel members, from left: The Content Guy, Matt Alexander, Tom Furphy, Patrick Flanagan, Jalna Silverstein.

Enjoy!
Industry Drumbeat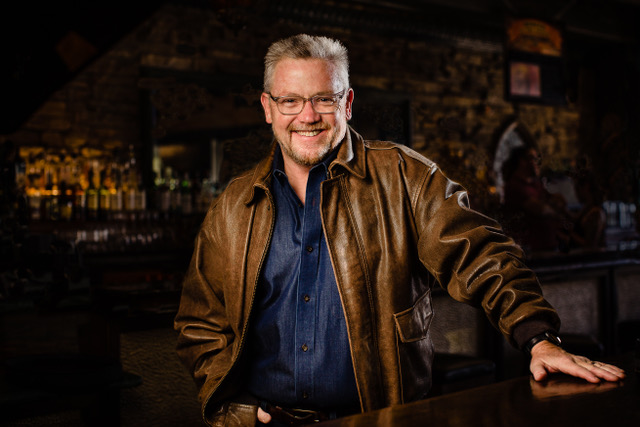 Perfect strategic and tactical vision isn't enough to guarantee business success anymore. Not by a long shot. To have even a chance of creating an enduring and vibrant business model, one has to be able to see not just what is dead ahead, but around corners, past the horizon, into the nooks and crannies of operations and out at the vast expanse of innovation and ideas.

For more than 18 years on MorningNewsBeat.com, and for more than three decades as a writer and speaker, "Content Guy" Kevin Coupe has been entertaining and illuminating audiences by chronicling the most successful customer-facing companies in the world, examining their forward steps and occasional missteps in areas of experiential marketing, technology adoption, customer understanding, and their grasp of cultural influences on business.

In "Why 2020 Vision Isn't Enough," Kevin uses real examples from the worlds of retailing, e-commerce, marketing, entertainment and sports to chart the connection between disruptive innovation and tangible, durable business growth, and sends audiences home with actionable steps they can take in their businesses.

A recent client described Kevin as "a talented and engaging speaker," saying that he kept the audience "focused on his excellent ideas – and his frequent use of humor and personal anecdotes made his topic even more interesting."

To book Kevin for your upcoming event, click here, or call him directly at 203-253-0291.



The Major League Baseball Hall of Fame announced its 2020 class yesterday and Derek Jeter, who helped lead the New York Yankees to four World Series championships, was elected with just one vote short of unanimity in his first year of eligibility. Jeter had a .310 career batting average, 3,465 career hits, had 17 straight seasons with at least 150 hits and 13 seasons scoring at least 100 runs. He was a 14-time All Star.

Also elected was Larry Walker, the Colorado Rockies slugger who also spent part of his career with the Montreal Expos and St. Louis Cardinals. Walker is a one-time NL MVP, and was elected in his q0th and final year of eligibility.

Players on the ballot who were not elected - a 75 percent minimum among voters is required - included Barry Bonds, Roger Clemens, and Curt Schilling, as well as Bobby Abreu, Josh Beckett, Heath Bell, Eric Chavez, Adam Dunn, Chone Figgins, Rafael Furcal, Jason Giambi, Raul Ibanez, Andruw Jones, Paul Konerko, Cliff Lee, Carlos Pena, Brad Penny, Andy Pettitte, J.J. Putz, Brian Roberts, Gary Sheffield, Alfonso Soriano, Sammy Sosa, Jose Valverde.

Induction in Cooperstown is scheduled for July 26. Also scheduled to be inducted into the call are Ted Simmons, who caught for the St. Louis Cardinals, Milwaukee Brewers and Atlanta Braves over 21 seasons, and Marvin Miller, the late director of the Major League Baseball Players Association; both were elected by a smaller committee last year.

PWS 59