Join the MNB Community.
Get a Wake Up Call each morning...
Email:
Explore the MNB Archives

Wednesday, September 19, 2018
Content Guy's Note: The goal of "The Innovation Conversation" is to explore some facet of the fast-changing, technology-driven retail landscape and how it affects businesses and consumers. It is, we think, fertile territory ... and one that Tom Furphy - a former Amazon executive, the originator of Amazon Fresh, and currently CEO and Managing Director of Consumer Equity Partners (CEP), a venture capital and venture development firm in Seattle, WA, that works with many top retailers and manufacturers - is uniquely positioned to address.

Today, evaluating the meaning behind new checkout-free store openings, the ability to effectively use the data generated y such stores, and fresh moves y Walmart/Jet.

And now, the Conversation continues…

KC: There have been a plethora of stories over the past week or two about checkout-free store pilots that are being done in San Francisco (by Standard Cognition and Zippin), as well as recent opening of two more Amazon Go stores in Seattle and another in Chicago, plus news that they're planning to open one in New York, in addition to plans to open one in San Francisco.  I'm curious if you think that all this news means something … not that we're approaching any sort of tipping point, exactly, but do you think that somehow we're turned a corner and will see a lot more momentum in the short term?

Tom Furphy: I do think we'll see more momentum in the short term. These concepts are obviously deep in hardware, software and machine learning and thus have taken a few years to develop. The initial closed alphas and public betas have gone fairly well and allowed these early players to identify and work through the issues. And customers have shown that they love the experience. Now it's about trying more of them, in more places, with different product offerings, to determine the sweet spots of what's working and to make more refinements to improve what's not working. As that's accomplished, these companies will learn how to replicate and scale the model.

I don't think anyone knows for certain how pervasive these technologies and formats will become. But they clearly are solving a significant pain point. Once you shop in one of these stores, you are struck at how wonderful the experience is. These are not immersive retail experiences where you are engaging with experts to help solve your needs. However, they are perfect if you want something quick and easy without the hassle and delay of the checkout line. There likely is something quite sticky here. I think the next few years will sort out which environments these stores best work within and which use cases they best solve.

KC: My other question about checkout-free stores is this:  I've been thinking about them primarily in terms of the ease of shopping and elimination of a significant customer pain point.  But the more I think about this, the more I think that the other enormous advantage they provide is a cascade of data about customers and their shopping habits.  To make them work, you actually have to have good data, and the willingness and ability to translate data into action.  Seems to me that the companies committing to checkout-free experiences really are committing to a data-driven approach that, if properly executed, will give them an enormous advantage.

TF: Gathering customer data and effectively using it to deliver a better experience is tough. We see very few retailers today that use data to actually deliver a better experience. Some use it to offer targeted discounts. Others drive basic personalization online. Using data to drive better personalized experiences can be very powerful. Amazon, while they could certainly be better, is the best in class. Most others online pale in comparison, with brick & mortar retailers even further back in the pack.

I can see the shopping data generated by these formats to be useful in shaping store layouts and designing merchandising displays. Configuring stores based upon how shoppers navigate the trip could result in better customer experience and larger baskets. Being able to track how shoppers engage with products and information at the shelf, and how that influences their buying decisions, could end up to be a very significant breakthrough. How that compares to the benefit of traditional personalization online I cannot estimate. But I bet there's something there.

That said, retailers need to commit to a data-driven approach regardless of the format. Consumers today demand to be served digitally and personally. Algorithmic businesses are hammering analog businesses across most sectors of our economy, delivering better shareholder value and cultivating brand loyalty among customers. Think Amazon vs most retailers, Google vs New York Times, Uber vs Hertz, Netflix vs Comcast, Airbnb vs Hyatt. The growth and scale of these businesses show that customers prefer to be served digitally and personally. Retailers that can deliver this experience across stores and online stand to do very well.

KC: I'm fascinated by what Walmart seems to be doing with Jet -  not the site redesign so much, but the repositioning of it as an urban-centric business, which allows it to have a dedicated business model that caters to a market in which Walmart is underrepresented … to a demographic that may find Walmart less appealing than, say, Amazon … and positioned to take advantage of a cultural trend that has people moving back to the city, marrying later and having fewer children, and living in smaller abodes and maybe not even owning a car.  To me, it seems like a real willingness on Walmart's part to build a tomorrow-focused business … am I making too much of it?

TF: Since its initial launch I have not been shy about my reservations toward Jet and its business model. The original notion of the Smart Cart, where customers got better prices by building larger baskets, was interesting, but the user experience was pretty bad. However, I must say, the Smart Cart is inherent in the new site launch and it works very well! Kudos to the Jet team for the improvement.

I think that the overall offering and site design is quite good. It's a clean user experience, chock full of modern design elements. Search seems effective and navigation is intuitive. The reorder function is ranked based on frequency and makes finding past purchases easy. It's as good as it gets while stopping short of auto replenishment. While functionality and design alone does not create a business model, Jet has made great strides toward it not being an inhibitor.

I don't think you're making too much of the new positioning. It does seem to be on trend to cater to the cultural shift toward city living, downsizing and simplifying. It is tough to tell how much of that positioning is deliberate versus it being a match to the business model of having facilities close to dense population areas or a creative use of the existing asset. But regardless, it shows Walmart's willingness to support multiple ecommerce formats to serve a range of shopper needs. I think that's very smart.

The Conversation will continue…

<>by Kevin Coupe

It was just a week ago that MNB took note of a new survey from Deutsche Bank suggesting that 85 percent of Amazon Prime members would be willing to purchase prescription drugs from Amazon, which it said poses "a huge opportunity for the e-commerce behemoth."

It ends up that Deutsche Bank did not have to look to another industry to find a place that Prime members would like Amazon to disrupt.

CNBC now reports that "about two-thirds of Amazon Prime members would try a free online bank account from the e-commerce giant, according to a report from consultant Bain & Co. That's considerably higher than the percentage of regular Amazon customers (43 percent) or non-Amazon customers (37 percent) who would try an account, indicating strong loyalty to the Prime bundle of services."

Bain asked the question with a suggestion that such a Prime bank account would be connected to extra discounts on Amazon. Experts contacted by CNBC argued that Amazon could make such an arrangement work by installing ATMs in its Whole Foods stores, and also could enable its Alexa-based systems to allow people to access digital banking services via voice.

I do think we all have to be a little careful here about assuming that Amazon is able to do and wants to do pretty much everything and anything. It is just like when pretty much any retailer seems wounded and available; analysts all jump up and suggest that Amazon should buy it. My argument is that "wounded" and "available" is not the same thing as "desirable," and Amazon knows the difference.

That said, it seems noteworthy that Amazon has generated this kind of trust, especially among Prime members. Noteworthy and, if you're competing with Amazon, concerning … because people are willing to extend that level of trust and even the benefit of the doubt to one specific company that seems to have limitless ambitions.

How do you compete with that?

That's the Eye-Opener.

The Financial Times reports that "Visa, Mastercard and a group of top-tier US banks have proposed a $6.2 billion settlement of a long-running antitrust lawsuit over the card 'swipe fees' they charge merchants … Under the deal, the two payment groups and banks including JPMorgan Chase, Bank of America and Citigroup, agree to pay $900 million to the merchants on top of the $5.3 billion agreed under a revised 2012 settlement."

Reuters notes that "Visa and Mastercard previously reached a $7.25 billion settlement with the merchants in the case, but that deal was thrown out by a federal appeals court in 2016 and the U.S. Supreme Court last year refused to revive it."

The difference between this deal and the original settlement is that, as CNN notes, "many of the largest merchants in the nation, including Walmart, Target and Kroger, have already opted out of this settlement" and will be able to "negotiate better deals with Visa and MasterCard than are available to the typical retailer."

A lawyer in the case says that "the new settlement is better than the rejected 2012 decision because larger merchants can now drop out without negating the deal for the smaller retailers."

Still unresolved, FT writes, is the "dispute over what rules the card networks can impose on merchants … Of particular concern to many merchants is the 'honour all cards rule' imposed on them by both Visa and Mastercard. It states that a merchant taking any bank issuer's Visa card, for example, must take all Visa cards. Merchant groups claim that the rule removes the incentive for banks to charge lower transaction fees."

KC's View: Sure, these guys can write a check … but they're not really addressing the core problem of a lack of transparency and policies that prevent retailers from being upfront with their customers about the costs of using cards.

That's not in consumers' interests, nor in retailers'. It is only in the credit cards' interests.

That's particularly interesting in view of the new Food Marketing Institute (FMI) study, referenced below, on the importance of transparency. Maybe the credit card companies should read it.
After testing delivery via Instacart in Atlanta and Chicago, Aldi announced yesterday that it will expand the service to all of its US stores, and also will begin testing a curbside pickup system.

Business Insider writes that "Aldi is ramping up its investment in delivery and pickup amid fierce competition from Walmart, Kroger, and Amazon for consumers' online grocery purchases … With the national rollout, roughly 80% of Aldi stores will offer delivery through Instacart by the end of the year."

Aldi US CEO Jason Hart tells Business Insider that the expansion of online services is all about "meeting the growing needs of today's shopper, who wants high-quality food at unbeatable prices."

KC's View: Aldi clearly is making the calculation, buoyed by its test experiences, that delivery does not run counter to its low price image.

But this simply reinforces my utter disbelief that so many retailers, who ought to be seeking ways to differentiate themselves from any and all competitors, would want to be doing business with Instacart, which will be delivering their groceries with the same infrastructure that they're delivering Aldi's.

What the hell are these people thinking? Instacart may be a good short-term solution, but as a long-term and strategic approach to e-commerce for most companies, it makes no sense whatsoever as currently positioned.

Reuters reports that Ocado, the British online grocer that developed a proprietary automated warehouse technology, said yesterday that Kroger is making "good progress" in its effort to identify the locations where it will build distribution centers using Ocado's systems.

Kroger has made a deal with Ocado to open at least 20 such sites, a move that is seen as critical in its ability to compete more effectively with Amazon. Ocado, in addition to running its own business, has similar arrangements with Morrisons in the UK, Casino in France, Sobeys in Canada, and ICA in Sweden.

It could take as long as two years to open an Ocado-fueled warehouse, the story says. Reports have said that the clock is ticking, with Kroger required to hit certain benchmarks if its is to retain exclusivity in the US.

KC's View: The clock is ticking, indeed … not just because there is exclusivity to protect, but because the competition continues to move ahead.
CNBC this morning reports that Amazon is adding to its Alexa ecosystem by releasing at least eight new voice-controlled devices in time for the end-of-year holiday shopping season, including "a microwave oven, an amplifier, a receiver, a subwoofer, and an in-car gadget." All can be controlled via the Alexa system, and some will have Alexa built into them.

The new devices, CNBC writes, "reflect Amazon's ambition to make its Alexa voice technology ubiquitous by focusing on areas where people spend most of their time — at home and in the car. Alexa was initially considered a geeky experiment at Amazon. Now it is now one of the most popular voice assistants, leading the growth of the burgeoning smart speaker market, which is expected to be worth $30 billion by 2024, according to Global Market Insights.

"These products mark Amazon's first move into the home appliances space, putting it in direct competition with companies like Sonos and GE. Sonos already has an amplifier and subwoofer that works with Alexa, while GE has a smart microwave that can be connected to and controlled with Alexa. Garmin also has an Alexa-compatible dash cam that can be used in the car."

KC's View: I am a dedicated Alexa user, and I have to admit that there are all sorts of times when I wish the system were available. This is all about networking together the various parts of our lives and creating a more intuitive system that, not coincidentally, further establishes Amazon as the first and often the best place to buy anything.

Corporate Drumbeat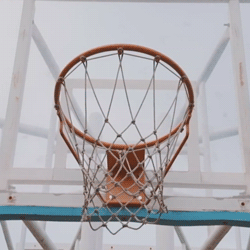 "Talent wins games, but teamwork and intelligence wins championships." -Michael Jordan

At Samuel J., we don't believe in the so-called "retail apocalypse."

"Retail self-destruction," maybe. But that only happens when companies and leaders don't adapt their stores to new competitive realities, don't create compelling customer experiences, and don't bring together exceptional talent and build extraordinary teams that can thrive and succeed even in the toughest of times.

Is this easy? Of course not. But it is achievable … especially when you have Samuel J. Associates on your team.

At Samuel J., our value never has been greater, because we understand the connection between great talent and innovative businesses. We are uniquely positioned to put together people and organizations in a way that builds expertise, cultivates leadership, and turns business challenges into business opportunities.At Samuel J, we know how to do it in a timely fashion and exceeds our clients' high expectations. And we have the winning record to prove it.

Click here to find out more.

At Samuel J. Associates, we help you find the right talent and build the right team.
The Food Marketing Institute (FMI) is out with a new report from Label Insight saying that "grocery shoppers exhibit loyalty to those products that create deeper relationships through information exchange."

According to this new Transparency Imperative report, "Shoppers increasingly demand transparency and a closer connection to their food, so much so that 75 percent are more likely to switch to a brand that provides more in-depth product information, beyond what's provided on the physical label. When shoppers were asked the same question in 2016 in a similar study by Label Insight, just 39 percent agreed they would switch brands."

The report says that "86 percent of shoppers agreed that if food manufacturers or retailers provided access to complete and easy to understand definitions for all the ingredients, it would result in more trust. Nearly as many shoppers (80 percent) said that they are more likely to be loyal to a brand that provides more in-depth information, beyond what is provided on the physical label. More than half of shoppers (54 percent) are even willing to pay more for a product that has additional product information."

FMI suggests that brands "relay information beyond just ingredients; understand the specific needs of key shopper groups; meet the increased expectations of online shoppers; and track changing consumer preferences as this trend progresses."

KC's View: I know it is sort of obnoxious to say "I told you so," but…

I feel like I've been singing this song for almost as long as I've been writing MNB, which is to say more than 16 years. For me, it was just intuitive … I thought that because technology makes it possible to be more transparent, consumers would in the end respond to companies that made the most information available … and I thought that companies would be well-served to stay ahead of the trend.

Being transparent doesn't mean that every customer will access every piece of information. In fact, what's more important is the number of people who don't access the information, but trust you more because you made it available.

The Cincinnati Business Courier reports that Procter & Gamble's GilletteLabs division has come up with a new product - a Heated Razor that "features a warming bar that heats up in less than one second, delivering the pleasure of a hot towel shave with every stroke."

Such a razor would cost more than $100 at retail … but at the moment, the only place that people can get the product is at crowdfunding site Indiegogo, where consumers can get a great deal of information about the development of the product.

Going the crowdfunding route, GilletteLabs says, "provides us the opportunity to test the product with consumers and gather valuable intel in this ongoing co-creation journey."

For the record, as of this morning 474 people had bought the Heated Razor on Indiegogo … 189 percent of the 250 people that Gillette had set as its goal.

• The Financial Times reports that Postmates, which serves as the delivery arm for a number of retailers around the country, has just raised $300 million in venture capital, in a funding round that values the company as being worth $1.2 billion.

The story notes that Postmates reported $1 billion in gross volume last year, that it says it is profitable "on a contribution margin basis" in 90 percent of the markets it serves, and that it is aims to go public sometime next year.

FT writes that "the US food delivery market is experiencing a flurry of competition and investment as companies seek to capture the loyalty of a growing group of consumers who are opting to eat at home instead of going out to restaurants. Postmates, Uber Eats and DoorDash are battling it out with Amazon, GrubHub and Square's Caviar to become the platform of choice in cities across the country … The recent uptick in investment in on-demand food delivery follows a difficult few years in which companies struggled to close funding rounds amid doubts over whether they could ever become profitable."

DoorDash, for example, is valued at $4 billion, and Uber Eats is expected to have $6 billion in revenue this year.


• Ahold Delhaize-owned Peapod has unveiled a relationship with Meats by Linz, a Midwest meat purveyor that provides meat to a number of high-end steak houses. The deal will give online Peapod customers in Chicago access to a Virtual Butcher Shop that will give them access not just to high-quality products from Linz, but also to advice and information from its experts.

Spencer Baird, senior vice president of merchandising for Peapod, said in a statement that "as another Chicago-based company we saw the immense potential not only to distribute their products, but also collaborate in a full partnership that gives the Peapod customer a truly unique experience delivered right to their door."

Peapod said that "to help shoppers find exactly what they're looking for, Meats by Linz will offer an array of cuts and aging styles to Peapod customers. Peapod will also introduce a 'Gourmet Butcher Shop' launching in time for the holiday season that will allow shoppers to custom order for their holiday meals, specifying specific cuts and sizes to meet the needs of their holiday celebrations."

• Fox Business reports that 64.7 percent of Walmart employees surveyed by Blind, described as "an anonymous social network platform," say that "they have no doubt their company will eventually dethrone Amazon as the largest e-commerce company in the US."

Surveyed workers at a wide variety of companies were not so sure, though, with just 13 percent in total saying that they believed Walmart/Jet could dethrone Amazon. Still, that's better than anyone else did - only 3.2 percent thought Costco could pass Amazon, 2.4 percent thought eBay could do it, and just one percent gave Target a shot.

Industry Drumbeat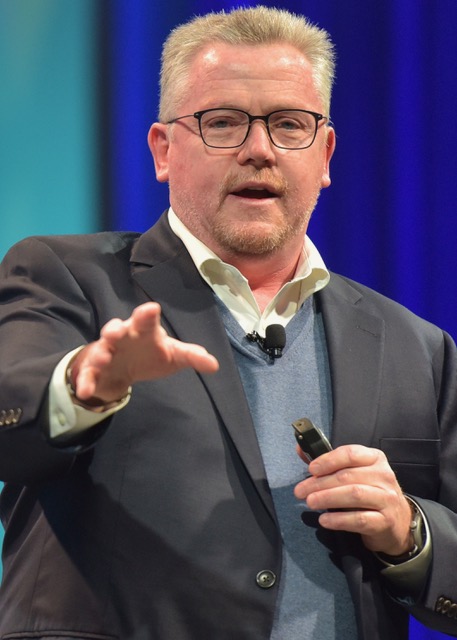 In this fast-paced, interactive and provocative presentation, MNB's Kevin Coupe challenges audiences to see the fast-evolving retail world through a radical new technological, demographic, competitive and cultural prism. These issues all combine to create an environment in which traditional thinking, fundamental execution, and just-good-enough strategies and tactics likely pave the path to irrelevance; Coupe lays out a road map for the future that focuses on differential advantages and disruptive mindsets, using real-world examples that can be adopted and executed by enterprising and innovative leaders.

Constantly updated to reflect the hand crafted news stories covered and commented upon daily by MorningNewsBeat, and seasoned with an irreverent sense of humor and disdain for sacred cows honed over 30 years of writing and reporting about the best retailers and retail strategies, "RETAIL 2020/WTF" will get your meeting attendees not just thinking, but asking the serious questions about business and consumers that serious times demand.

Here's what Joe Jurich, CTO of DUMAC Business Systems, has to say about a recent appearance:

"Kevin recently participated in and spoke at our Annual User Conference.  Our group consisted of independent retailers, wholesalers, and software vendors – a pretty broad group to challenge in a single talk.  While his energy, humor, and movie analogies kept the audience engaged, his ability to challenge them to think differently about how they go to market is what really captured them!  Based on dinner conversations afterward, he appeared to have left everyone thinking of at least one new approach to their strategy!"

Want to make your next event unique, engaging and entertaining? Contact Kevin at kc@morningnewsbeat.com , or call him now at 203-253-0291.
• The New York Times this morning reports that McDonald's employees in a number of US cities are staging strikes to protest sexual harassment in the workplace.

According to the story, "The protests on Tuesday were organized by Fight for $15, which is affiliated with the Service Employees International Union. The group tries to organize fast food workers and advocates improving their pay and working conditions. In May, with the group's support, 10 McDonald's employees filed complaints with the Equal Employment Opportunity Commission, alleging that male supervisors had made unwelcome advances against them and had retaliated against those who complained.

"The goal of the protests was to pressure McDonald's to institute stronger policies to protect workers from sexual harassment at its more than 14,000 stores in the United States. The demands included better training programs for all workers, a more effective way to report complaints and a committee dedicated to addressing sexual harassment issues."

Yesterday we had a story about the high demand for retail talent and how companies are fighting to attract the people they need, which led me to comment:

I do believe that many of them have helped create their own problem through an unwillingness to prioritize their employees, to make their stores great places to work. They've put far more effort into reducing labor costs rather than investing in their employees. And this approach has come back to haunt them.

One MNB reader responded:

You hit that nail right on the head. Companies have viewed employees as a negative cost line. Now they are reaping what they sowed.

From another reader:

Boom! You hit the nail on the head KC.  I work at a large Northeast/National supermarket chain, where reducing labor costs is the name of the game.  It may mean sending people home on a busy Saturday to make budget, regardless of what the store looks like, or that customers have to wait longer.

Still no training programs in place for prospective department managers or assistants - none.  Just the next man up, whether or not he/she is qualified or even wants the position.

Bottom line KC is what you've always said - until you view associates as assets and not liabilities, you will never be successful.  And I'm confident Jim Donald will make changes in this area going forward.

MNB reader Kelly Dean Wiseman wrote:

Very well put, Kevin: "many of them have helped create their own problem through an unwillingness to prioritize their employees"
 
I don't think I have ever heard anyone sum this issue up better.

From MNB reader John Kemp:

Interesting story on the War for Talent and I think it's being felt across a lot of different sectors of business.

In mine (Trucking), good Drivers are very hard to find and seem to be becoming even more scarce so many companies are dramatically increasing wages and benefits.

My Boss recently predicted we will be seeing non-oil field driving jobs paying 100k per year soon and I think she is right. UPS Drivers are in the low 90's with their new contract and WalMart Drivers are in the high 80's.

Not every company can afford those wages but the rising tide does lift all boats so to speak.

As a matter of fact less than 10 years ago one had to have a referral to even apply for a Walmart driving job and now I see them advertising like everyone else.

One company recently announced free online college degrees for Drivers and family members which I thought was a fascinating retention tool in addition to giving kids a huge jump without post college debt:

In other related news, Amazon just announced that they are looking for part time work at home people here in South Dakota which is a first:

The interesting thing is that they are paying $10.00 in an area with 3.2 to 3.4% unemployment with starting wages anywhere from $12.00 to $14.00 per hour or more.

I realize the differences between work at home and working in a local retail gig but for an entry level person $2.00 to $4.00 per hour for a short drive is a huge trade off.

I've recently heard from a couple of employers here locally who can't find any workers, let alone good ones so they are reluctant  to expand and frequently can't keep up with their current workload.



Responding to a conversation that took place here earlier this week, one MNB reader wrote:

Two billion dollars (for philanthropy, promised by Jeff Bezos) gets a "meh" from one of your readers. Really?

Regarding Amazon/Jeff Bezos - what are people afraid of? Get your own house in order before pointing fingers.

I was talking to someone last night who told me that he'd read that Elon Musk said that Jeff Bezos wasn't a very nice guy. That may be true … but my first thought was to wonder how nice a guy Elon Musk is. My second thought was to wonder was Musk was smoking at the time…



Finally, from another MNB reader:

Thanks for sharing the Mary Poppins Returns trailer.  It put a smile on my face.  And I'm so happy to see Dick Van Dyke is back.

That was cool, wasn't it? And seeing Dick Van Dyke not just onscreen, but dancing gleefully at age 92, made me very happy.

PWS 52