Join the MNB Community.
Get a Wake Up Call each morning...
Email:
Explore the MNB Archives

Thursday, September 20, 2018
This commentary is available as both text and video; enjoy both or either ... they are similar, but not exactly the same. To see past FaceTime commentaries, go to the MNB Channel on YouTube.

Hi, Kevin Coupe here, and this is FaceTime with the Content Guy.

I recently found myself doing something that I don't do very often - I went to Barnes & Noble. An actual bricks-and-mortar store.

The reason? Well, I was going to a birthday celebration, and there were a couple of books that Mrs. Content Guy and I wanted to give as presents. But we procrastinated, and so there wasn't enough time to get them from Amazon. I then tried our local independent bookstore, but they didn't have them. I was down to one option …

So, I went to the Barnes & Noble website and checked. Both books were in stock at the store they have closest to me, in Stamford, Connecticut, and so I bought the books online so they'd be put aside for me there. Seemed pretty easy.

Until I got to the store. They'd texted me an order number, and so when I got there, I went inside to the customer service desk and gave it to them. They went under the counter to get the books, and then, instead of handing them to me, started to walk me over to the checkout line.

"Wait a minute," I said. "I already paid for them."

"Well, that's technically true," the salesperson said. "But we don't actually charge your card until you've gone through the checkout."

"Doesn't that seem kind of inconvenient and inefficient," I said.

"Not really," he said. "There's nobody on line."

I thought to myself that while this was true, it actually pointed to one of Barnes & Noble's problems - nobody was on the line. But I decided for once not to be a smart ass, and said, instead, "Ah, but if there were 25 people on line, I'd be number 26."

And he said, "Well, that is true." And then he left me at the checkout.

The thing is, if a bricks-and-mortar store wants to compete with an online experience, and especially against Amazon, which seems to do everything it can to make it easier for the customer, then you can't do dumb stuff like this that actually has the potential of complicating my life.

All Barnes & Noble did was persuade me that, when possible, Amazon should be my first choice. Branes & Noble, on the other hand, has solidified its position as my last ditch choice.

It is not how you compete.

That's what is on my mind this morning and, as always, I want to hear what is on your mind.
Bloomberg is reporting that Amazon has a plan that, if implemented, would result in the opening of as many as 3,000 checkout-free Amazon Go stores by 2021.

Amazon is not commenting on the report.

Bloomberg reports that such an aggressive rollout plan - the company currently only has four Amazon Go units - three in Seattle and one in Chicago, and three of these have just been opened in the last few weeks - would have its challenges. Among them would be the issue of format specificity.

CEO-founder Jeff Bezos, the story says, "sees eliminating meal-time logjams in busy cities as the best way for Amazon to reinvent the brick-and-mortar shopping experience, where most spending still occurs. But he's still experimenting with the best format: a convenience store that sells fresh prepared foods as well as a limited grocery selection similar to 7-Eleven franchises, or a place to simply pick up a quick bite to eat for people in a rush, similar to the U.K.-based chain Pret a Manger, one of the people said."

In addition, "The challenge to Amazon's plan is the high cost of opening each location. The original AmazonGo in downtown Seattle required more than $1 million in hardware alone, according to a person familiar with the matter. Narrowing the focus to prepared food-to-go would reduce the upfront cost of opening each store, because it would require fewer cameras and sensors."

Some other excerpts from the Bloomberg story:

• "Such an expansion could put Amazon back into an investment cycle. Bezos is willing to lose money on long-term initiatives when he smells opportunity." However, "Opening multiple locations in proximity, like it's doing in Seattle, could also help Amazon reduce costs by centralizing food production in one kitchen serving many stores."

• "Adding 3,000 convenience stores would make AmazonGo among the biggest chains in US … The U.S. currently has 155,000 convenience stores, with 122,500 of them combined with gas stations, according to industry group NACS."

• The story also notes that Amazon seems to be "targeting dense urban areas with lots of young, busy, affluent residents willing to spend a little more than a typical fast-food experience for better quality food."

KC's View: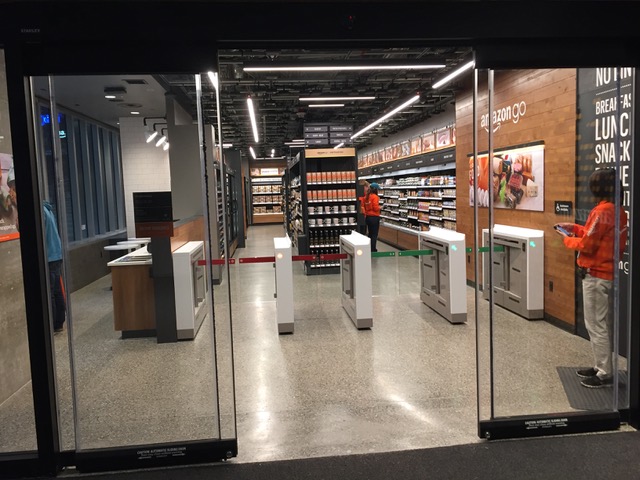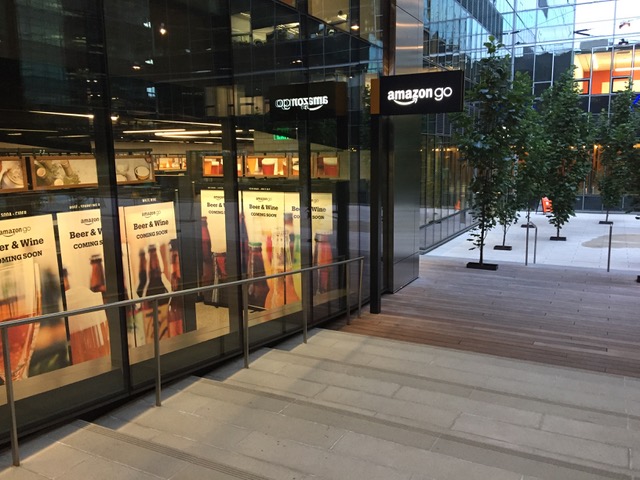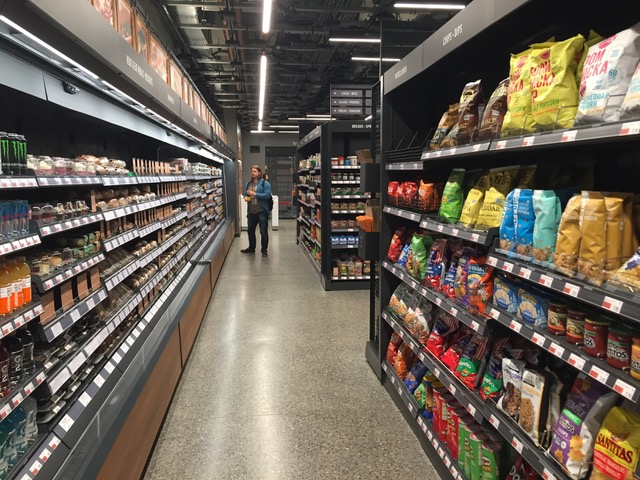 I happen to be in Seattle at the moment, and have had a chance to visit the second and third Amazon Go stores opened here. (You can see pictures at left.)

One is downtown, and the other is in the South Lake Union neighborhood where Amazon has been building its headquarters buildings. What they have in common is that they both seem small, even though they say the one in South lake union is the largest of the three.

I think this is because the original store has a visible food prep area, which distinguishes it from the others, which seem more focused on convenience foods.

The interesting thing to me about some of the analysis is that people seem to be assuming it is an either/or situation. I see no reason that Amazon Go stores can't be customized to their specific locations and target demographics. In fact, I'd be surprised if they weren't … especially because Amazon likely has more data than pretty much anyone else.

Three thousand stores is a lot. Half that number would be a lot. I tend to think that 3,000 is the high end of whatever estimates Amazon may be concocting, but I also believe that it will depend on real estate availabilities and the degree to which early store openings work out.

It isn't an experiment, Jeff Bezos likes to say, if you know how it is going to turn out.
by Kevin Coupe

You can add this to the list of stuff I didn't know.

The New York Times has a long story about ranch dressing, which it calls "the one true American dressing." Ranch dressing, the story notes, was invented in 1950 by Steve Henson, described as "a plumber from the tiny village of Thayer, Neb.," who was working in construction and as an occasional cook up in Alaska, and who invented it largely because the ingredients happen to be on hand. A few years later, he moved to California with his wife, and began making it on his ranch, which he dubbed Hidden Ranch.

What I didn't know until I read the Times story is that ranch is "far and away the most popular salad dressing in the country," with 40 percent of Americans saying it was their favorite. In second place was Italian dressing, preferred of just 10 percent of Americans.

(The study was by the Association for Dressings and Sauces, an industry group that I remember fondly because they hired me early in my speaking career to travel to Vancouver for their annual conference. One of the things that I remember best from the conference was that there were a couple of hundred people attending, and at one point they brought some fellow in to teach everyone how to make omelettes … and we did so at dozens of cooking stations installed in a ballroom. I think about them every time I make an omelette. But I digress…)

Here's something else I didn't know: Ranch, the Times writes, "has spread far beyond salad. It is a routine dip for chicken wings, baby carrots, French fries, tortilla chips and mozzarella sticks. It is incorporated into American classics like macaroni and cheese, fried chicken, potato salad and Thanksgiving-turkey stuffing. And it is drizzled over tacos, Tater Tots, casseroles and — perhaps most controversially — pizza."

Pizza? Really? Now that's an Eye-Opener.

Apparently so … and the Times notes that "in March, a successful pop-up restaurant in Portland, Ore., called Ranch, became a permanent restaurant entirely dedicated to pizza with ranch." I spend a lot of time in Portland, but haven't been there. Yet.

However, the Times quotes a Brooklyn, New York, pizza expert who seems to be a little skeptical.

"This is what happens when you legalize cannabis," he says.

Funny line. Wish I'd written it.

CNN reports that Walmart apparently sees an opportunity to apply its EDLP approach to the health care business, and is looking to make deals that will beef up its presence in the segment.

According to the story, Walmart "inked a deal last month with Anthem, one of the nation's largest insurers, to entice more Medicare enrollees to buy over-the-counter medications and health supplies at its stores. It recently tapped former Humana executive Sean Slovenski to lead its health and wellness division. And it was reportedly looking to buy PillPack before Amazon purchased the online pharmacy in June."

Walmart, CNN suggests, "could look to provide more low-cost health services, including basic medical care through nurse practitioners, physician assistants or even doctors, experts predict."

The goal is to give Walmart a "further foothold in this market and deepen its relationship with its 140 million weekly customers." And, it "comes at a time when the mega-retailer is looking to fend off rivals, including Amazon," which itself has been making moves into the health care segment.

KC's View: At this point, considering the degree to which other companies - Amazon, CVS, Walgreen, and others - are embracing the health care business, it would be more surprising if Walmart didn't invest in this segment.

It makes sense. Remember … 90% of US population lives within 10 miles of a Walmart. That's an enormously valuable asset if you're trying to create a health care infrastructure.

The Orlando Sentinel has a story about a new study from analytics firm Profitect suggesting that there is plenty of support among young people for the physical shopping experience.

The study says that "about 42 percent of shoppers age 18-22 (the post-millennial age group) prefer to shop in-store versus online. And 34 percent of respondents said they like both equally, while only 23 percent they preferred online." It went on to say that "younger shoppers demand that a retailer's website needs an accurate count of what's in stock at a particular store and that bad customer service can turn away those customers.

The release of this study "follows a survey released last week from the National Retail Federation, which said 98 percent of Gen Z shoppers prefer to make purchases in a store versus online."

KC's View: These kinds of studies sort of irritate me. (Forget the NRF study, which I think is ludicrous … I don't think that 98n percent of any demographic agrees on anything.)

I think that Gen Z likes to go to stores, but I suspect they hate going to mediocre, ill-defined and non-differentiated stores. They'll go to great stores that engage them for a variety of reasons, but it hard to imagine that they're enthusiastic about crappy stores.

The Washington Post has an interesting story about a seeming disconnect between people who are more concerned about their privacy and at the same time are more connected than ever: "We set up motion detectors in our homes. We install cameras. We speak to Google Homes and Amazon Echoes as we would actual humans and allow them to listen in on our daily lives … according to a 2017 University of Washington report, there are hundreds of millions of smart-home devices in more than 40 million U.S. homes, and that number is expected to double by 2021."

The reality, the story says, is convenient … and "a little terrifying." And the question is how much privacy people are willing to sacrifice for convenience.

You can read the entire story here.

Corporate Drumbeat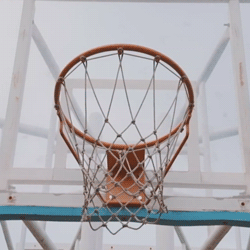 "Talent wins games, but teamwork and intelligence wins championships." -Michael Jordan

At Samuel J., we don't believe in the so-called "retail apocalypse."

"Retail self-destruction," maybe. But that only happens when companies and leaders don't adapt their stores to new competitive realities, don't create compelling customer experiences, and don't bring together exceptional talent and build extraordinary teams that can thrive and succeed even in the toughest of times.

Is this easy? Of course not. But it is achievable … especially when you have Samuel J. Associates on your team.

At Samuel J., our value never has been greater, because we understand the connection between great talent and innovative businesses. We are uniquely positioned to put together people and organizations in a way that builds expertise, cultivates leadership, and turns business challenges into business opportunities.At Samuel J, we know how to do it in a timely fashion and exceeds our clients' high expectations. And we have the winning record to prove it.

Click here to find out more.

At Samuel J. Associates, we help you find the right talent and build the right team.
• The San Jose Mercury News reports that European Union antitrust regulators are conducting an informal - so far - inquiry into "how the online retailer is treating smaller rivals trading on its own website … the EU is checking how Amazon gathers information on sales made by competitors on Amazon Marketplace and whether that gives it an edge when it sells to customers."

The story says that "the power of online giants that provide a platform to other businesses has attracted fierce criticism on both sides of the Atlantic and prompted EU draft rules to ensure platforms behave fairly. Google was ordered last year to offer equal treatment to smaller search rivals for ads it shows on top of its results."

And, the News writes, "The EU is separately pushing ahead with new legislation that aims to prevent web firms from offering unfair terms to small businesses that sell or promote their services on the platforms. Under the new rules, platforms would also have to provide more transparency about how they rank businesses in search results."


• CNBC reports that Amazon is testing out a new online service called Scout that is designed for "for consumers who don't know specifically what they want but are willing to take some automated recommendations." The site "asks shoppers to like or dislike a product (thumbs up or thumbs down) and responds by showing other products based on their choices." Scout currently is "available for home furniture, kitchen and dining products, women's shoes, home decor, patio furniture, lighting and bedding," the story says, with more categories to come.

The CNBC story says that "Amazon is using machine learning technology to address one of the perpetual criticisms of the site — that it's a great place to buy things but a lousy place to browse. While Amazon is by far the largest U.S. e-commerce company, it's left the door open for e-retailers like Stitch Fix and Bonobos to provide a more personalized experience and given Instagram and Pinterest more room to use their vast amounts of data in turning their social networks into fledgling commerce sites."


• Axios reports that "Alibaba executive chairman Jack Ma says his company no longer plans to help the US economy add one million jobs, which is something he had promised President Trump during a meeting in early 2017."

The story notes that "Ma never claimed Alibaba would hire a million Americans. Instead, he wanted to help increase trade with Asia, thus enabling US small businesses to hire more people."

Axios writes that even that commitment is seen as void in view of current trade tensions between the US and China.

• CNN reports that Walmart has been unsuccessful in its attempts to persuade the Trump administration "to walk back its plan to put tariffs on Christmas lights, shampoo, dog food, luggage, mattresses, handbags, backpacks, vacuum cleaners, bicycles, cooking grills, cable cords and air conditioners." While the nation's largest retailer sent a letter to US Trade Representative Robert Lighthizer arguing that such tariffs would hurt its customers, the Trump administration was "unmoved," and has "pressed forward with 10% tariffs on those products and $200 billion worth of other imports from China. The tariffs, which take effect next week, will jump to 25% at the end of the year," and are expected to have an impact on many of the items that Walmart sells.

The story says that "Walmart will have to wrestle with the price question in a big way. Of the company's $500 billion in sales last year, about $50 billion was linked to Chinese imports or investments in Chinese businesses, estimated Greg Melich, a retail analyst at MoffettNathanson. And raising prices is anathema to Walmart, a company that controls 10% of the US retail market and has a customer base of low- and middle-income Americans."

• Inc. reports that Walmart-owned Bonobos "has named co-president and chief marketing officer Micky Onvural as its new CEO … Onvural replaces Andy Dunn, who co-founded the online men's clothing retailer in 2007. Dunn will continue to serve as senior vice president of digital brands at Walmart, which acquired Bonobos in 2017 for $310 million."

Dunn said he stepped down from Bonobos because he didn't have the time to do both jobs.

Industry Drumbeat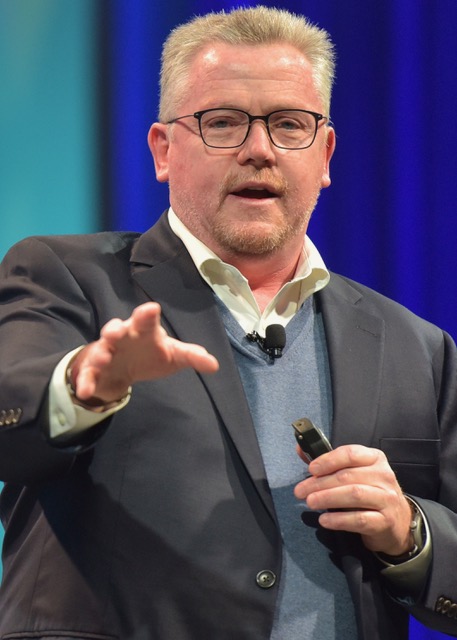 In this fast-paced, interactive and provocative presentation, MNB's Kevin Coupe challenges audiences to see the fast-evolving retail world through a radical new technological, demographic, competitive and cultural prism. These issues all combine to create an environment in which traditional thinking, fundamental execution, and just-good-enough strategies and tactics likely pave the path to irrelevance; Coupe lays out a road map for the future that focuses on differential advantages and disruptive mindsets, using real-world examples that can be adopted and executed by enterprising and innovative leaders.

Constantly updated to reflect the hand crafted news stories covered and commented upon daily by MorningNewsBeat, and seasoned with an irreverent sense of humor and disdain for sacred cows honed over 30 years of writing and reporting about the best retailers and retail strategies, "RETAIL 2020/WTF" will get your meeting attendees not just thinking, but asking the serious questions about business and consumers that serious times demand.

Here's what Joe Jurich, CTO of DUMAC Business Systems, has to say about a recent appearance:

"Kevin recently participated in and spoke at our Annual User Conference.  Our group consisted of independent retailers, wholesalers, and software vendors – a pretty broad group to challenge in a single talk.  While his energy, humor, and movie analogies kept the audience engaged, his ability to challenge them to think differently about how they go to market is what really captured them!  Based on dinner conversations afterward, he appeared to have left everyone thinking of at least one new approach to their strategy!"

Want to make your next event unique, engaging and entertaining? Contact Kevin at kc@morningnewsbeat.com , or call him now at 203-253-0291.
Yesterday, we had a story with the headline:

Aldi To Offer Delivery From All Its US Stores

The lede read this way:

After testing delivery via Instacart in Atlanta and Chicago, Aldi announced yesterday that it will not expand the service to all of its US stores, and also will begin testing a curbside pickup system.

Needless to say, this was wrong … the result of 1 am writing and 2 am editing. It was meant to say:

After testing delivery via Instacart in Atlanta and Chicago, Aldi announced yesterday that it will expand the service to all of its US stores, and also will begin testing a curbside pickup system.

Mea culpa, mea culpa, mea maxima culpa.

We had a story yesterday about how Amazon plans to add to its Alexa ecosystem by releasing at least eight new voice-controlled devices in time for the end-of-year holiday shopping season.

Prompting MNB reader Ray England to write:

What a glorious day when I bought and installed an Alexa compatible lawn sprinkler controller. Alexa…tell beehive to water the front pots for five minutes…Cool as all get out. Makes one think about the possibilities.



On another subject from another MNB reader:

Kevin, if you liked seeing Dick Van Dyke in the Mary Poppins Returns trailer, then you will really enjoy the HBO documentary "If You're Not in the Obit, Eat Breakfast." In addition to Dick Van Dyke, it features Carl Reiner, Mel Brooks, Norman Lear, Kirk Douglas, Betty White, Stan Lee, Tony Bennett, Patricia Morison, and others. 

Look to see when it's on HBO next and DVR it, and it's on Netflix too.

I've seen it, and you're right. It is wonderful.



Regarding the growth of checkout-free stores - which suddenly looks a lot more dramatic in the context of today's Amazon Go news - MNB reader Kris Kenyon Jackson wrote:

While I am intrigued and excited about the prospect of check out free stores, I read a recent article from the NYT about how stores are cracking down on shoplifting (sometimes falsely) and that the self-check outs in some stores are attributing to this in a big way. Extrapolating to these check out free stores, I would think this would exacerbate the problem. I am nervous as a consumer to use these stores, for fear of a lawsuit. Heck, I've stopped using the self-check lanes after reading this article.

What do you think?




Yesterday, as part of a discussion of Jeff Bezos' philanthropy, I wrote:

I was talking to someone last night who told me that he'd read that Elon Musk said that Jeff Bezos wasn't a very nice guy. That may be true … but my first thought was to wonder how nice a guy Elon Musk is. My second thought was to wonder was Musk was smoking at the time…

MNB reader Jerry Sheldon responded:

I have a close personal friend, a person of tremendous integrity and moral character, someone that I would believe unequivocally, who, in his line of business, works with both of them. Knowing that I asked him that very same question. He tells me that Jeff is a great guy, great to work with, and pretty down to earth, but Elon, not so much. I find it ironic that Elon would cast dispersions Jeff's way. Even billionaires need brain to mouth filters.

I have no expectations that any of these folks are going to be Mother Teresa.

On the other hand, I've read Christopher Hitchens' "The Missionary Position: Mother Teresa in Theory and Practice," and I'm not sure even Mother Teresa was Mother Teresa.
PWS 52