Join the MNB Community.
Get a Wake Up Call each morning...
Email:
Explore the MNB Archives
Tuesday, July 23, 2019
by Michael Sansolo

Given the frenzied pace of news - which seemed to continue even though MNB has been on hiatus for a few weeks - it's easy to understand why industry leaders worry about the ongoing relevance of supermarket shopping. We have new generations of shoppers seemingly disinterested in shopping the way anyone has before, we have e-commerce players changing the rules virtually overnight every night and we have technologies that take us to previously unthinkable places.

Seems like a perfect time to escape to the movies.

But not, as we usually do, for a metaphorical lesson. Rather, let's consider the business challenges that faced a media titan prior to releasing a movie now considered a classic both in story telling and financial achievement.

The New York Times recently had a story about the incredible risks the Disney company took back in the early 90s when the original animated version of The Lion King was released. As the Times recalls, at the time Disney wasn't nearly the powerhouse it is today or had been historically. For a long period - starting sometime after Mary Poppins and ending with The Little Mermaid - Disney wasn't exactly wowing anyone.

In fact, the company long seen as the king of animated features was flirting with irrelevance. But with The Little Mermaid, Beauty and the Beast and Aladdin, Disney, as the Times reported, regained its fastball by reminding audiences of its singular abilities with animated films thanks to world class animation, songs that rivaled everything else and the ability to appeal to children and adults.

Still, The Lion King wasn't a sure bet. Thanks to a series of circumstances, Disney produced the film without its usual team of songwriters and directors, chose an unusual subject matter (no humans for example), and a story that didn't build off an existing tale (despite the clear homage to Hamlet.) Even the movie's singular opening, with a song and jungle scene preceding the title, was chancy.

Disney rolled the dice big and won.

It's a reminder of sorts that relevance can be regained by understanding what the audience or shopper is really seeking and delivering on it with a vengeance. It also reminds us that such a path comes with risks aplenty but the potential for enormous rewards.

It isn't, obviously, a perfect metaphor for the supermarket industry today. After all, Disney might have found a very different outcome had Dreamworks, Amazon Prime or Netflix been out in the early 1990s producing animated movies. That's a luxury retailers don't have today.

However, the underlying truth is one worth considering. The kingdom is under assault and the only way to retain leadership will require a rededication to core strengths, while building new ones on the fly possibly in new directions, with new people and new gambles.

There's only one sure thing in this equation. Doing nothing will lead to nothing good, so it seems like an apt time to defend pride rock with all you've got and then some.

Michael Sansolo can be reached via email at msansolo@morningnewsbeat.com . His book, "THE BIG PICTURE: Essential Business Lessons From The Movies," co-authored with Kevin Coupe, is available on Amazon by clicking here. And, his book "Business Rules!" is available from Amazon by clicking here.

KC's View: Occasionally I feel the urge to comment on Michael's columns, and today - perhaps because I've been on holiday for a few weeks and have all sort of stored up opinions - is one of those days.

I have three points.

It is important to point out that when Michael talks about the time of the original, animated version of The Lion King, it was years before Disney acquired Lucasfilm - and along with it all the rights to future Star Wars films - and Marvel, which gave it Iron-Man, Captain America, Spider-Man, et al. When Disney went on an almost unprecedented roll of animated box office hits, of which The Lion King was central, it helped to generate the kind of economic success that allowed it to make those acquisitions.

Second, I would be remiss if I did not point out that Disney seems to be engaged in a long-term strategy of remaking animated films from its library as live-action films. The question that I think needs to be asked - regardless of the films' financial success - is whether this represents some sort of creative bankruptcy. This may not matter short term - Disney can chortle all the way to the bank about people like me calling it creatively bankrupt all - but I do think it raises long-term questions about creative direction. If all you make - or if the only profitable movies you make - are remakes, superhero movies and space operas - is that a sustainable model? I just think it is a question worth asking, and one that should resonate for any business that simply tries to recreate past successes instead of forging into new territories.

Finally … I was fascinated by another New York Times piece about the movie - pointing out the ways in which The Lion King doesn't get lions right. "Disney took a lot of creative license when it comes to lion behavior and family dynamics, zoologists and lion researchers say," according to the Times story, which added, "If the movie were true to big-cat life, the rivalry between Simba's father, Mufasa, and his uncle, Scar, would not have existed, and the lion cub would not have been forced to flee so young."

There's another big way in which The Lion King gets it wrong - in fact, lions are matriarchal in nature, with lion prides being led by females, not males. "Although male lions appear much bigger and more aggressive, females are more dominant," experts tell the Times. "They do the important decision-making. They are in charge of the majority of hunting and cub-raising. They also have to protect their territory against other intruding females and decide when to let in new males."

In other words, if Disney really wanted to be creative and innovative and occupy new territory, it would've remade The Lion King as The Lion Queen.

Now that's a movie I would've wanted to see.
by Kevin Coupe

Yesterday we had a story about how British health authorities are working with Amazon to use its Alexa system to provide users with health advice.

Which sounded pretty cool, though conceivably a little risky - what happens if Alexa misdiagnoses a malady? Is her malpractice insurance paid up? Plus, will this give Amazon the ability to market products to people who are complaining about certain symptoms? (A little creepy, but probably inevitable.)

Today, however, comes a story about Amazon's Alexa system that strikes me as considerably more useful on a day-to-day basis. CNet reports that you now can use Alexa to find your smartphone if you misplace it.

It all is outlined in the Alexa app, where you can go to Skills & Games and then enable "Find My Phone."

I tried it and it worked … Alexa called my smartphone (which, for the record, I hadn't lost), and the ring allowed me to locate it (right next to my laptop because, as I said, I didn't lose it).

What a great idea. (This is as good as the Find My iPhone app, and actually easier to use.)

It gave me an idea.

"Alexa," I said, "Do you know where my keys are?"

Alexa thought for a moment, and then responded: "Look under the couch."

Sounds like Mrs. Content Guy. Talk about an Eye-Opener.
Forbes reports that Google's new Shopping function has gone live, offering customized "shopping suggestions for users based on their web activity, directing shoppers to purchase products through the Google site, a third-party retailer's site, or in-store."

According to the story, "Google will not start warehousing or shipping products but will offer the 'Buy with Google Guarantee' on select products, which will refund customers if they do not receive a timely and accurate delivery … Most of the product offerings continue to come from retailers Google has partnered with (on its) legacy shopping platform, including Boxed, Walmart, Costco Wholesale and Target."

Forbes points out that the move "comes as Google has been losing ground to Amazon in product search, where more users are initial shopping searches. As a result, companies have been moving ad budgets from Google to Amazon."

KC's View: Seems to me that Google has to do something radical to jumpstart its e-commerce functionality. Too many people - and I would include myself in this group - have made Amazon the de facto choice when thinking about buying stuff online.

I'm not sure what the solution is. Could be some sort of outside-the-box acquisition or alliance. But they have to do something to shake up the game, if Google wants to be serious about e-commerce.

Sources have provided MNB with an email sent to suppliers by merchandising executives at Ahold Delhaize-owned Giant Food and Stop & Shop announcing the end of a merchandising services agreement through which Stop & Shop has provided merchandising services for the Giant Food brand.

The decision to end the arrangement, the email to "valued suppliers" says, "opens an exciting new chapter for the Giant Food merchandising organization, which will stand up its own category, promo entry and cost & deals teams. As part of Giant Food's newly launched Great Food Made Easy brand strategy, these strategic shifts give Giant Food greater customization in food selections and strategically positions Giant Food to respond to its diverse market demand with greater agility and flexibility, while delivering on its three-pronged brand promise: ease, assortment and experience. "This will also enable Stop & Shop to more fully focus on reimagining its brand and delivering an omnichannel experience that is truly Right for 'Liz,' Stop & Shop's target customer. This strategic work is a key U.S. critical priority."

The email goes on: "Both of our brands are excited for this change and feel that this decision is in the best interest of both organizations and will enable more competitive, strategic and responsive promotional planning and ad development, increased regional relevance and independent commercial planning, among other benefits, resulting in increased value for both of our brands and our supplier partners. One aspect of services Stop & Shop will continue to manage and provide to Giant Food through an agreement between the two brands is fresh procurement."

The email is signed by Tonya Herring, senior vice president of merchandising at Giant Food, and Mark Messier, executive vice president of merchandising at Stop & Shop.

KC's View: In some ways, this seems like part of the dance that Stop & Shop and Giant have done over the years - sometimes centralizing, sometimes decentralizing, always trying to find a balance and seemingly never quite succeeding.

The dance, as it happens, has provided me with plenty of fodder over the years…

A number of years ago, on April Fool's Day, I wrote that Ahold USA executives, frustrated by charges that moving Giant's operational center to Stop & Shop headquarters in Massachusetts has made its staff out of touch with the Baltimore-DC market, were planning to move the headquarters for both chains to Boise, Idaho, where the state has offered tax breaks and infrastructure improvements to lure Ahold's operational center.

I even made up an April Fool's quote from an unnamed Ahold source: "Being local is overrated. We can do everything from a remote location two thousand miles away and be just as effective as we've been over the past few years."

It always has been a matter of pride that I got a call from Ahold that morning ... they were upset because they were getting calls not just from Boston-area realtors looking to rent or sell its space there, but also from Boise realtors looking to sell or rent them space in that market.

The dance continues … and April Fool's Day is just a little over eight months away.

The Financial Times reports that coffee giant Starbucks is investing in Eatsa, described as "a San Francisco-based restaurant tech company that has closed all of its automated cafés and is now trying to sell its systems to other chains."

The story says that Eatsa "promised to bring the once-popular coin-operated 'automat' food service format into the 21st century" by opening restaurants in which "customers placed salad orders on iPads and collected their dishes from tech-enabled collection points without dealing with staff." The company was unable to deliver on the promise, however, and it closed the seven locations it had opened.

Hence, the change in strategy, which is being overseen by - go figure - Adam Brotman, a former Starbucks executive who served at the company as EVP, Global Retail Operations, and Chief Digital Officer and GM, Digital Ventures.

FT says that Eatsa is being rebranded as Brightloom, and Starbucks CEO Kevin Johnson says, " We're excited to apply these innovations toward an industry solution that elevates the customer experience across the restaurant industry."

The Starbucks investment is said to be part of an overall $30 million fundraising effort.

KC's View: This isn't just an investment, it seems. FT notes that Starbucks is "granting Brightloom a licence to parts of its proprietary system," which will allow it to also provide other chains with "mobile, payment and ordering systems as well as customer loyalty and personalisation schemes."

The Financial Times reports that Google's life sciences sister company Verily "has created a baby monitoring system based around 'smart nappies,' working with Procter & Gamble's Pampers to use sensors, software and video to surveil when infants sleep, wee and poo.

"Parents will be able to raise 'quantified babies,' attaching an activity sensor to the child's nappy, which feeds data on when a nappy is wet and on a baby's sleep time to an app that charts daily and weekly routines to show its development."

The new system is "set to launch in the US this autumn," and "also includes a video monitor made by consumer electronics company Logitech, so that parents can watch their baby through the app anywhere in the world."

KC's View: Okay, I'm going to have a grumpy-old-man / all-of-you-kids-get-off-my-lawn moment. (There's a reason that my daughter occasionally refers to me as "mudge" - it is short for "curmudgeon.")

I'm a fan of technology. Maybe even more than I should be. And I love the idea of being able to monitor a child from a distance and watch to make sure the child is sleeping peacefully.

But there's something about internet connected diapers that, forgive the pun, rubs me the wrong way. I just think it could depersonalize the parenting experience in some way. We used to check on babies on a regular basis because they whimpered or cried or woke up or because we hadn't heard from them for awhile or because they began to stink. It is part of being a parent … it takes you outside yourself and makes you realize this little person's needs are more important than yours.

Outsourcing this to a computer application? I don't know, it just seems like parents will be missing something important. (Though the next step probably will be to build robots that will feed and burp our babies and then change their diapers.)

Now, from a business perspective, I guess I understand why P&G is moving in this direction. It is a way to turn a basic, everyday product into something with a premium price … in the same way that is Gillette business has decided to compete with Harry's and Dollar Shave Club with a $200 heated razor. But like that product, I'm not sure that computerized diapers are the solution to P&G's problems.
Corporate Drumbeat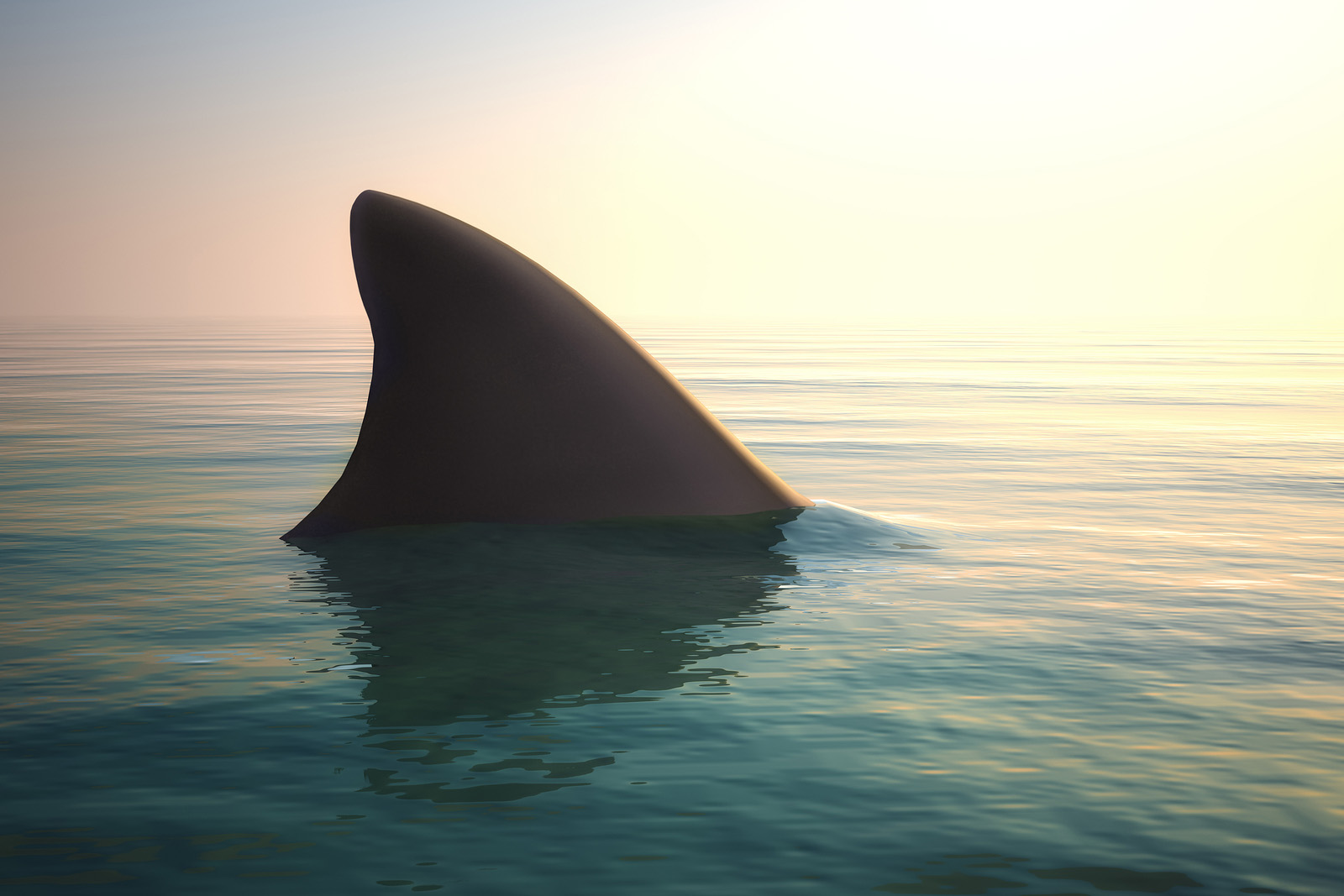 "We're going to need a bigger boat"
That's the famous line from Jaws.

In a business context, having the right-sized boat means having the right
strategy, tactics, vision, technology, and most importantly, the right people.
At Samuel J. Associates, we know the people who know how to build boats that can last,
that can move in the right direction, and that can change speed and course when necessary
(and even before most people know they should).

We have a winning record of connecting great talent and innovative businesses... as well as
innovative talent with great businesses.

There are sharks in the water. Make sure you have the best boat possible.


Click here to find out more.
Bloomberg Businessweek has a terrific story about the development of the Amazon Go checkout-free technology, and what it means for the company's future.

An excerpt:

"From a technological perspective, the Go stores are a marvel - a succinct demonstration of Amazon.com Inc.'s capacity to devote vast resources toward applying the state of the art in artificial intelligence to an everyday problem. They also illustrate the company's tendency to pursue technology for technology's sake (see: the Fire Phone), resulting in a store that offers all the selection of a 7-Eleven, but with more complexity and cost."

But, the story asks, "Will all this work be worth it?

"Some Go stores seem almost deserted except for the lunchtime rush. Employees familiar with Amazon's internal projections say the outlets in Chicago, in particular, are falling short of expectations, and the company has had to resort to raffles and giveaways of tote bags and other branded goodies. Yet, as the turbulent history of the project suggests, the Go store isn't so much the culmination of the company's efforts but something closer to an ongoing experiment. And the potential prize - a big piece of the $12 trillion grocery industry - is one that Amazon, with its limitless resources and appetite for risk, may be in the best position to claim."

You can read the entire story here.

…with brief, occasional, italicized and sometimes gratuitous commentary…

• Amazon yesterday confirmed the future opening of three new Amazon Go checkout-free stores - one located at the corner of Madison & Minor in Seattle, and the others in Chicago at Prudential Plaza and Merch Mart.

There currently 13 Amazon Go stores operating in Seattle, Chicago, San Francisco and New York City, with another one also slated to open in San Francisco's Embarcadero Center.


• Benzinga reports that Amazon has announced that it plans to open two new 700,000 square foot fulfillment centers in Ohio, in the communities of Akron and Rossford, "which will bring to 10 the number of locations that the e-tailer operates in the state."

According to the story, the new facilities "will be used to pick, pack and ship small items like electronics, books and toys."

The Akron warehouse is expected to open during the fourth quarter of 2019, and the Rossford building a year later.

Here's the kicker from the story - "Amazon has 407 facilities of different types throughout the U.S. and an additional 59 planned for construction." That average out to almost 10 per state … which is a lot compared to Walmart's more than 100 distribution and fulfillment centers, 20 of which are dedicated to e-commerce. Though, to be fair, Walmart also has 4,700 physical stores, from which e-commerce fulfillment also can take place."

There also is an irony here … Business Insider points out that the Akron location "will sit on the site of the shuttered Rolling Acres Mall," which "became a symbol of the retail apocalypse as retailers abandoned the site due to declining traffic. The building became a target for criminal activity, and the body of an apparent murder victim was found behind the mall in 2011."

Yikes.

• Bloomberg reports that as the CBD business grows in the US, with more and more retailers marketing the nonintoxicating compound found in hemp and marijuana, a sizable percentage is to pets. (Actually, to pet owners.)

According to the story, "The CBD market could be worth almost $24 billion in the U.S. alone by 2023, with about 7% of sales coming from the pet market, according to Brightfield Group, an industry researcher.

While there haven't been regulatory approvals of such usage, "that hasn't stopped pet owners from embracing it as an all-natural way to alleviate a wide range of creature ailments, including pain, arthritis, and anxiety, without getting them high … In recent years, growth in the $130 billion global pet market has been fueled by dog and cat owners' willingness to spend heavily on premium products, such as grain-free foods or organic treats. Companies are wagering that CBD will become the next profit-boosting premium ingredient."

• Fox Business reports that Krispy Kreme is "getting into the ice cream business," announcing plans for a "comprehensive redesign" of its stores that will have them "selling 'doughnut-infused ice cream' via milkshakes and sandwiches."

The company reportedly "also plans to offer 'customized doughnuts' with guests choosing from five glazes, 10 toppings and five drizzle flavors. The custom doughnuts will be available in a three- or six-pack."

"This new shop experience honors the heritage of Krispy Kreme while at the same time acknowledging and addressing the rising expectations of our customers," Krispy Kreme's North America president, Andy Skehan, said in a prepared statement. "From our time-tested process of producing the world's most loved doughnuts to our new original glazed doughnut-infused ice cream, we're very excited for what the future holds."


• USA Today reports that GNC plans to close as many as 900 of its stores this year, with almost 200 already shuttered.

Many of the stores being closed are in malls around the country; the story says that "of GNC's approximately 4,100 U.S. locations, 61% are in strip centers and 28% are in malls."

• CNBC reports that Scott Turner, who came over to Walmart's U.S. e-commerce team with Marc Lore when their e-commerce startup, Jet, was acquired, now is leaving the company. Turner, the story says, will "help build online kids clothing brand Rockets of Awesome" as senior vice president responsible for digital and marketing.

• David Hedison, who went from sci-fi movies such as the original version of The Fly to the popular sixties television series "Voyage to the Bottom of the Sea," has passed away at age 92. Hedison also was the first actor ever to play CIA agent Felix Leiter in two different James Bond movies - alongside Roger Moore in Live and Let Die and Timothy Dalton in (the largely underrated) Licence To Kill.

I've gotten some emails from Portland, Oregon-area MNB readers wondering if I am going to have one of those casual get-togethers that we've done here the past few years.

The answer is yes … let's get together Thursday night, August 8, at 5 pm, at Nel Centro, located at 1408 SW 6th Ave, in Portland. I'll plan on being there for a couple of hours, hopefully on the outside patio - and I hope that any MNB readers who'd like to stop by will do so.

Put it on your calendar.

Industry Drumbeat
In this fast-paced, interactive and provocative presentation, MNB's Kevin Coupe challenges audiences to see the fast-evolving retail world through a radical new technological, demographic, competitive and cultural prism. These issues all combine to create an environment in which traditional thinking, fundamental execution, and just-good-enough strategies and tactics likely pave the path to irrelevance; Coupe lays out a road map for the future that focuses on differential advantages and disruptive mindsets, using real-world examples that can be adopted and executed by enterprising and innovative leaders.

Constantly updated to reflect the hand crafted news stories covered and commented upon daily by MorningNewsBeat, and seasoned with an irreverent sense of humor and disdain for sacred cows honed over 30 years of writing and reporting about the best retailers and retail strategies, "RETAIL 2020/WTF" will get your meeting attendees not just thinking, but asking the serious questions about business and consumers that serious times demand. See a sample at left…



Here's what Lori Stillman, Executive Vice President - Analytics, Insights and Intelligence, Advantage Solutions, has to say about a recent appearance:

"Kevin joined us as a moderator and facilitator for a two-day client executive event we hosted. His role in the success of the event went far beyond his time presenting and sharing his great wisdom and content. From the moment our planning process began and we selected Kevin as a key part of our program, he dove in and worked with our team to review session topics, ideate on programming and help ensure our overall event delivered on the goals we had established. His quick wit, deep industry knowledge and ability to synthesize conversations into key take-aways enabled us to hit a home run!"

And, from Joe Jurich, CTO of DUMAC Business Systems:

"Kevin recently participated in and spoke at our Annual User Conference.  Our group consisted of independent retailers, wholesalers, and software vendors – a pretty broad group to challenge in a single talk.  While his energy, humor, and movie analogies kept the audience engaged, his ability to challenge them to think differently about how they go to market is what really captured them!  Based on dinner conversations afterward, he appeared to have left everyone thinking of at least one new approach to their strategy!"

Want to make your next event unique, engaging and entertaining? Contact Kevin at kc@morningnewsbeat.com , or call him now at 203-253-0291.
Regarding yesterday's piece about the vote by the House of Representatives in favor of a federal $15/hour minimum wage, one MNB reader wrote:

Surprisingly, I agree with you here on two points! First, there is no way this bill will pass the Senate to make it to President Trump.

Second, the minimum wage should not be a political issue…but methinks that my reasons the minimum wage should not be political are different than yours. One could site the facts that show how younger workers are now left out in the cold in cities like Seattle, that and the fact there are fewer job opportunities in that city….BUT, I would like to focus on what is happening here in the great state of California and its march to $15.00 per hour in 2022 and how it will impact your pocketbook.

Simply said, the cost of fruits and vegetables grown and shipped from the state of California will, depending on the commodity, come close to doubling once the impact of the $15.00 per hour minimum wage is fully realized. Without getting too far into the weeds, $15.00 per hour translates into around $22.00 to cover payroll taxes, insurance, mandated time off etc. when working with labor contractors the incremental cost is known as a burden. For every dollar that the minimum wage increases, around $.70 is reflected in the actual cost of goods per case, again, depending on the commodity. In the span of around six years, growers, shippers, cold storage operators, truckers, and box manufacturers to name a few will see their labor costs increase by over 40%. The impact of this state mandated cost increase goes well beyond the price increases every consumer of fresh produce in the nation will experience, the path to these higher produce costs will cause thousands of acres of farmland in the state to go fallow in order to reduce production so prices can rise for those producers left. What about the impact in supermarkets around the country when the price of fresh produce increases so dramatically? What about the impact on freight haulers? What about the impact on workers with less produce to harvest? What about the impact on your pocketbook? Next time you're in your local market, just look around and think about just how much of the fresh produce stocked is from California, and for those commodities that are grown elsewhere and in California, be assured that market prices in CA. greatly influence market prices in other parts of the country.

The sad truth is that the minimum wage here in CA transcended political fodder to a harsh reality that everyone across the country is going to pay for. So maybe we need to raise the minimum wage to $20.00 so folks can afford the impact of raising the minimum wage to $15.00.

I eagerly await a response to this from a Californian willing to quibble with these conclusions; it is a good debate to have.

If one accepts all of your statements about the broad costs of an increase in the minimum wage, it still, I think, leaves a lot of questions about the people who are working in the fields, breaking their backs to enrich their employers and keep fresh produce in supermarkets while having trouble feeding their own families, clothing their children, paying for housing and putting their kids through school.

I have often argued here, in a different context, that Americans really have no idea what things cost; we are so awash in bargains and promotions and deals and marketing/advertising hype that the notion of actual cost - in all its forms and with all its implications - gets lost.

Maybe we ought to think about that a bit.

From another reader:

I agree that the $15 Minimum Hourly Wage issue is political posturing but but it may go past posturing and also be a fund-raising tool by the politicians.

Bob Schieffer wrote in his 2003 book, "This Just In"…

"Moderate politics, a willingness to study issue and seek workable compromise, is no long cost-effective.  The politicians who send out fund-raising letters promising to give each issue careful study won't raise a dime.

"But if that politician targets those who are known to favor a certain issue and he lets that group he will champion their cause no matter who opposes it, the money rolls in.  The amount he can raise depends on how sharply he can draw a contrast between those who favor an issue and those who oppose it.

"There are sincere people in every side of every issue, but one reason that Congress continues to debate and vote on so many of the same issues over and over - like gun control and abortion - is that such issues bring in money to both sides.  Liberals who favor gun control rail at the antics of the well-financed gun lobby, but in truth they welcome the endless debate over guns because it is a proven way to raise money from their supporters....The debates over perennials, as insiders call them, have little impact on the country, since they usually bring little or no change in the laws.  But they are not really about the country's business; they are about the business of the members themselves and their own survival."

Personally, I would like some controls on campaign financing/PACs but am expecting to see it about the same time as legislation on gerrymandering, electoral college reform and term limits/mandatory retirement.

And, from MNB reader Rich Heiland:

When I was a newspaper publisher our corporation defined certain jobs as minimum wage. At my papers I decided not to go along with that. I made it a policy to always pay at least a nickel above minimum wage. I know that's not much, but my feeling was that when you are hiring someone and trying to tell them what they do is important, it is blatantly contradictory to then say it "pays minimum wage."

And "minimum wage" sends a message. I know many people with a solid work ethic who will just as hard for minimum as they will for a higher wage, but to me there was always a subtle message of "minimum wage, minimum effort." 

In my second career as a consultant I told clients to be the best paying place in their market - to be anything else leads to costly employee turnover, inconsistent service and zero loyalty.

And yeh, there is that basic thing of just giving a damn for people.



Responding to our posting of the John Oliver video criticizing Amazon's pay policies in its warehouses, and the response of one of its execs, Dave Clark, MNB reader Kris Kenyon Jackson wrote:

How much does Dave Clark make compared to the lowest rung/warehouse associates? And has he EVER walked a day (or week) in their shoes, including their take home pay?

I doubt it and until he does (or Jeff Bezos for that matter), maybe he should zip it!

And from another reader:

Solid John Oliver video. As with anything there is always a cost, whether visible to the public or not, it must be realized.

A lesson I teach my kids..."something has to come from something else".

There is no free lunch.  Thanks for your insights.



On another subject, from MNB reader Steve Baus:

I am a more than a little baffled by the Op Ed you quoted regarding Smart Cities.  Similar types of arguments could have been made during the early introductions of cell phones and personal computers.  I work with a product that provides the underlying data for a small part of what is known as Smart Cities and the reason cities are moving to this is because it has been shown to, amongst many other things, to increase safety, reduce traffic related casualties and congestion, all while providing a cost savings to the city.  A few examples, I can go online, right now, free of charge and look at data that will tell me where there are existing pot holes in an existing county, city or zip code.  Through the same data I can also see in near real time the current temperature at a very localized level which is really useful if I were needing to prioritize the sanding of bridges and roads in freezing conditions.  I can determine which roads or intersections have the highest number of incidents of harsh braking and cornering, 2 of the leading predictors of a hazardous driving area that needs to be fixed or looked into.

Here is a video, about 1 minute long where NYC talks about how it spends in the neighborhood of 9 digits per year on its roughly 6,000 city owned vehicle accidents per year.  Since implementing telematics, NYC has had the same number of traffic fatalities since 2014 as they had in 2014.



Yesterday, we took note of comments made at the Digital Food & Beverage Conference by Albertsons' vice president of e-commerce marketing and merchandising, Kenji Gjovig, who said that the company is testing a subscription/delivery service in about a dozen of its stores, and plans to expand it after seeing "off the charts" results.

I commented:

I got all excited when I saw these quotes because I thought, for a brief moment, that maybe Albertsons was getting into the subscription business, wading into a battle that to this point has been dominated by Amazon's Subscribe & Save.

I was hoping.

But nope. That's not what it is doing … it is, instead, offering subscriptions to its delivery services that allow frequent users to save on fees. Which is good, to be sure … but it isn't as potentially game-changing as the other kind of subscription service would be, which would at least create the possibility of extended loyalty to Albertsons and its brand partners and keeping some of the packaged goods sales that may be going elsewhere.

One MNB reader responded:

Albertsons has fiercely, and proudly, trailed the pack since the ECR days. Everything from supply chain, to customer loyalty, to self-checkout. By the time they decide to jump in, they are doomed to failure. They have wasted money on acquisitions hoping to lower operating costs and reward shareholders and private equity firms (Cerberus for one), but they have been miserable failures at this as well. All of this energy and capital could have/should have been spent on improving the customer experience. Last one to the dinner table may get some food, but it is usually scraps...dead man standing (not even walking)!

And from another:

The only thing Albertsons/Cerberus is doing with any certainty is trying to get an IPO off the ground.  Given even Kroger's numbers on the Street (low 20's), this is not going anywhere.  Unless they merge or buy someone already listed, I can't see it happening.  Stores are deplorable with no labor and no morale.  I'm not trolling Albertsons, I work at a Northeast banner and am only reporting what I see every day.



Finally, an MNB reader wrote in about something I didn't report:

You get a pass due to returning from vacation, but Shane Lowry became a national hero in Ireland by winning the Open Championship by 6 strokes in Portrush, Ireland.

Tá brón orm.
PWS 54