Published on: November 7, 2018
by Kate McMahon

"Help us lift and shift ... Can you lend a hand?"
– A recent Facebook request for volunteers from October Books in Southampton, England


The response to this request was a resounding yes and the loaning of hundreds of hands. In a remarkable display of customer loyalty, more than 250 patrons formed a "human chain" to move October Books to its new home down the street – literally book by book. And we're talking upwards of 2,000 books, along with shelves, furniture and office supplies.

Coverage of the Oct. 28 event, showing a line of neighbors young and old handing off each book, catapulted the 40-year-old "not-for-profit co-operative radical neighborhood bookshop" in this British port city into the media spotlight across the world.

In fact, customers did more than just help October Books relocate 500 feet (54 doors) down Portswood Road. The community this year backed a crowd-funding campaign to raise more than $650,000 in donations and loans so the cooperative could purchase a former bank building and secure a permanent stake in the neighborhood.

October Books could have been just another small retailer forced out of business by skyrocketing rents and changing demographics. But it wasn't.

I think this story points to the unique role an independent bookseller can play in a community, on either side of the pond.

Facing intense pressure from Amazon and online competitors, not to mention the proliferation of the e-book market, the U.S. indie market did not collapse alongside Waldenbooks and B. Dalton, as many doomsayers predicted.

According to the non-profit trade organization the American Booksellers Association, its membership grew for the ninth year in a row in 2018, with independent stores operating in more than 2,400 locations. Not only that, sales at these bookstores are up approximately five percent over 2017. 

Let's face it. A small store can't begin to compete with Amazon on price when it comes to books, which have a razor-thin margin to start. Nor can it carry the massive inventory, along with educational toys and a café, found at the perpetually troubled Barnes & Noble (currently on the market). So the successful independent bookstores across America have evolved into community hubs, connecting reading, writing and neighbors.

Examples of retailers who fill that niche are highlighted in a new social media campaign the ABA launched last week called Booksellers of America.

Kendra McNeil, owner of We Are LIT in Grand Rapids, Michigan, expressed her vision. "I do not view myself merely as a bookseller, but rather as a moderator in an ongoing dialogue among my readers and my community on everything from the current sociopolitical climate to how individuals can empower one another to live their best life … I help move those conversations forward."

In addition to loving books and intellectually curious readers, book merchant Pete Mulvihill said he has relished keeping pace with a changing industry. "I also love the challenges faced over my career – from discounters to big box chains, from Amazon to eBooks, there has always been a new challenge that forces us to think, act, adapt and innovate."

For Mulvihill, his store Green Apple Books and Music in San Francisco is but a microcosm:
"Everything that happens in life has happened in our store. Marriage proposals, heart attacks, larceny, discovery, generosity, pain, forgiveness, and earthquakes ... Being open nearly 5,000 hours per year, we've seen it all."

I think that stay-nimble philosophy is universally applicable to all businesses in today's rapidly changing economy. Complacency – not competition – causes storefronts to be shuttered.

Comments? Send me an email at kate@mnb.grocerywebsite.com .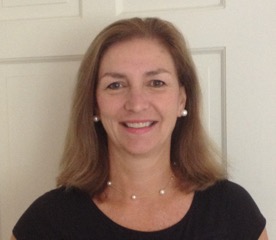 Published on: November 7, 2018
by Kevin CoupeUSA Today
reports that Facebook has struck a deal to open pop-up shops in nine Macy's stores around the country, using them to "give dozens of small businesses their first perches in a nationwide chain."
The Facebook shops are designed to be housed within a Macy's boutique called "The Market," which itself was created to spotlight small brands.
"Besides giving entrepreneurs that primarily operate online the chance to establish a real-world footprint and exposure to new customers," the story says, "the pop-up shop also reflects Macy's efforts to offer unique brands, experiences and concepts that could woo shoppers who increasingly prefer to shop online."
I am fascinated by the idea that Facebook - even Facebook - sees some value in a bricks-and-mortar presence, even if just to amplify value for online advertisers.
Next thing you know, Facebook will be opening bars and restaurants where people can network - you know, meet with friends and relatives and business associates, have a drink or a meal and share experiences.
It'll be radical. And Eye-Opener.
Published on: November 7, 2018
The
Cincinnati Business Courier
reports that Kroger is expanding its new Ship home delivery service to "its Mid-Atlantic region, which includes stores in Virginia, West Virginia and in the Raleigh-Durham area of North Carolina. It initially launched the online delivery service for groceries and household items in Cincinnati, Louisville, Houston and Nashville on Aug. 1. It added its Atlanta division three weeks later."
Ship, the story says, "enables customers to shop online for any of 4,500 products under Kroger's own store brands, which it calls Our Brands, that are not available elsewhere online. They can also choose from more than 50,000 nonperishable products … Delivery through Ship is free on any order more than $35. Otherwise, it's $4.99 per order."
KC's View:

It is noteworthy, I think, that Kroger is testing a lot of different approaches to the delivery and click-and-collect businesses, looking to see what works most efficiently and effectively. I continue to believe that it will be best served by proprietary solutions that differentiate and distinguish it, but this is going to be a process … and Kroger clearly has come to the conclusion that there is no time to waste.

Published on: November 7, 2018
Bloomberg
has a story about how a new survey of online grocery shoppers showed that they preferred Walmart's site to Amazon's.
The survey showed that local grocers, "fueled in part by logistics provider Instacart," came in third.
According to the story, "The survey, from researcher Retail Feedback Group, also found that online food shoppers are more willing to purchase perishable items like produce, meat and seafood, categories that many shoppers still prefer to select in a store in order to get the best quality. Those concerns have held back the adoption of online food shopping in the U.S., which trails Britain and South Korea."
KC's View:

My feeling is that this is just a snapshot … though I suspect that the approval expressed for Walmart may have a lot to do with the connections that it can make between its online services and its ubiquitous bricks-and-mortar stores, which has to be seen as a competitive advantage.

It is still early days here. And I guarantee that the folks at Amazon are neither surprised nor alarmed by Walmart's efforts, mostly because they continue to be customer-focused in a laser-like way.

Published on: November 7, 2018
The
Wall Street Journal
reports that CVS CEO Larry Merlo said during an analysts conference call that once the company finishes its acquisition of Aetna, "the combined company will focus on reducing medical costs by increasing consumers' adherence to prescription regimens, expanding its membership base, and offering more services through its bricks-and-mortar stores. CVS also said the combination would close gaps in care, reduce unnecessary emergency-room visits, and move expensive therapies to lower-cost care sites."
According to the story, "The new integrated model, for instance, would target better management of five common chronic conditions, such as diabetes, cardiovascular disease, hypertension, asthma and behavioral health, by integrating pharmacy and medical claims, using its clinical data-set access, and expanding the services available at MinuteClinic to help with early identification and ongoing management of chronic disease. It also plans to have programs and services that reduce hospitalization.
"The company will pilot new programs and services through its first concept stores that will be open early in 2019."
Merlo also said that CVS "expects to exceed its original goal of stripping out $750 million of corporate expenses and other costs from the combined organization."
KC's View:

I'm not entirely persuaded that this behemoth is going to be as patient/customer-focused as I'd like it to be - there almost certainly will be an inclination to be more efficient than effective - but I'm impressed by the ambition of this strategic plan. I'd like to see some evidence of a transformative approach to the business when I go to pick up a prescription at my local CVS, or when I wander its often over-priced aisles.

Published on: November 7, 2018
CNBC
has a story suggesting that high levels of consumer confidence "could drive shoppers out of the house and into brick-and-mortar stores this holiday season," which would mean that the e-commerce business - and Amazon in particular - could take a hit.
The story quotes former department store executive and current consultant Jan Rogers Kniffen as saying that "when the consumer is happy or feels good, they're more likely to be in the stores and doing things experiential because it's fun." However, he said, "If the economy slows, you'll see Amazon take back over."
KC's View:

Me, when I'm feeling good and confident, the last thing I want to do is go to a local mall or shopping center. I may want to go to a store that is experiential or differentiated, though … and I think that's an important distinction to make.

One other thing. The economy is going to slow. It always does. Count on it.

Published on: November 7, 2018
The
Los Angeles Times
has an assessment of how the Amazon-Whole Foods marriage is going after about a year, concluding that it has not upended the business to the degree that many would have expected.
"Given Amazon's record of aggressively using lower prices, technology and vast, efficient distribution to revolutionize retail sectors such as books and electronics, there was speculation Amazon would have the same effect on grocery sales," the story says. "For instance, Amazon rolled out free two-hour delivery of Whole Foods products to Amazon Prime members.
"But the merger hasn't yet set off a major transformation of the industry, although Amazon's arrival has sparked some changes both at Whole Foods and its rival supermarkets, according to Burt P. Flickinger III, managing director of Strategic Resource Group, a retail consulting firm."
Here are some of Flickinger's observations to the
Times
:
• "To Amazon's credit, they've had a few price reductions, including for Amazon Prime members. But Amazon has not, to this point, been able to leverage its size, scale, skill in procurement and buying power to effectively lower prices much."
• " The Southern California grocers lowered prices in anticipation of Amazon buying Whole Foods after the merger was announced in June 2017. And the legacy grocers already had been stocking their shelves with more of their own natural and organic groceries to compete with Whole Foods and others. That means competitors in Southern California are now eclipsing Whole Foods and what had been Whole Foods' power alleys of strength."
• "In my professional view, Jeff Bezos is the most brilliant individual in American business in 100 years. Bezos will transform it and make it one of the best grocery retailers of any kind. They're headed in the right direction. But it's going to take more than just 2018. Its competitors had caught up and Whole Foods' management really hadn't taken corrective action during the five years before they sold it to Amazon. So, it's a slower evolution than many of us thought would happen."
KC's View:

When I go to Whole Foods - always brandishing my Prime app and usually carrying an Amazon Go cloth bag (which, I must admit, often alarms the checkout folks) - I always ask how many other people are using the app when they check out. The answer is never less than 50 percent … and sometimes is as high as nine out of 10. There's something going on there, like a foundation being laid. Sure, it is taking longer than some of us may have expected. It may be harder than expected.

But, as Tom Hanks says in A League of Their Own, it is the hard that makes it worth doing.

Published on: November 7, 2018
Advertising Age
reports that Unilever-owned Dollar Shave Club, which has helped create an online subscription business that disrupted a number of traditional players in the space, has begun testing "vending machines at malls and transit hubs in New York, Los Angeles, San Francisco and Minneapolis … The machines will offer six pre-bundled kits of various DSC products for $12, and members who have the DSC app will get notifications on their phones when they're nearby."
And, the story says, "DSC is fundamentally changing how it brings new customers into the fold, moving beyond its core of men getting monthly boxes of razor blades in favor of less frequent shipments of its broad range of shave prep, haircare, skincare and oral-care products … New customers are now pitched on DSC's Full Service offering, which includes an initial $15 starter box with products for shaving, haircare and oral care, followed by a 'restock box' a month later for $48.88 and an open-ended offer to buy more later."
DSC founder and CEO Michael Dubin puts it this way: "We've moved from razors once a month to everything you need to look, smell and feel your best a couple times a year."
Part of DSC's expanded portfolio, the story says, is an expanded men's fragrance line called Blueprint, which is "being marketed primarily to existing members for now … DSC's research shows 62 percent of members wear cologne daily, with 86 percent of the cologne wearers using different scents for different occasions. So Blueprint launches with six fragrances, three each in ranges named Fresh and Warm."
KC's View:

Fascinating how they're moving beyond the subscription model, which always strikes me as guaranteed income once a relationship has been established. I have to wonder if DSC is going to use the vending model to lure people into signing up for subscriptions.

Published on: November 7, 2018
OSR
has a piece about Shake Shack, the hamburger chain that has proven to be enormously successful carving out a unique and profitable niche in the fast casual sector even as it expands both inside and outside the US.
Two interesting innovation-oriented passages from the story:
• "Convenience and overall guest experience are high up on the company's priority list. Shake Shack is working to improve the brand's digital footprint and experimenting with new menu items to make sure it stays competitive with other fast-casual brands.
"The company has seen demand on the digital side from customers and is working on new technology to accommodate guests. A new online ordering platform, featuring mobile and desktop ordering capability, is currently being tested at 10 locations. By the end of the year, Shake Shack will test self-order kiosks in 20 additional restaurants."
• "Delivery is a gray area for Shake Shack. The brand knows the demand is there for a fully functioning integrated delivery system, but it is currently evaluating how to do this without sacrificing the overall guest experience," says CEO Randy Garutti.
KC's View:

I love how Garutti defines the company's future…

"We will be innovating for future growth and we do this by investing in our infrastructure, continuously refining how we operate, improving our product offerings, and identifying opportunities beyond today's future … All this while standing for something good, taking care of our team, and focusing many years down the road on the unique opportunity that Shake Shack has around the world."

I will say this. At Shake Shack, the guest experience is excellent more often than not … and I think they have to be careful not to outsource delivery to any business that inevitably will make it less so.

Published on: November 7, 2018
• Amazon announced this morning that it has expanded grocery pickup from Whole Foods through its Prime Now service to eight new cities, including Birmingham, Colorado Springs, Long Island, Milwaukee, Salt Lake City, San Antonio, Tacoma and Tulsa, bringing the total number of markets served to 22.
Prime members place their order via the Prime Now app and choose the pickup option at checkout. Customers can choose free pickup in as little as an hour on orders of $35, or in 30 minutes for $4.99.
• Kroger announced yesterday, via LinkedIn, that its Grocery Pickup customers now can access the system via the Google Assistant voice-activated technology. The service is available in six banners at the moment (Fred Meyer, Fry's, QFC, King Soopers/City Market, and Ralphs) with more coming late 2018 and throughout 2019.
Published on: November 7, 2018
…with brief, occasional, italicized and sometimes gratuitous commentary…
• Ahold Delhaize-owned Giant Food Stores of Carlisle, Pennsylvania, announced yesterday that it has entered into an agreement with UNFI-owned Supervalu to acquire five corporately-owned Shop 'n Save stores, in Smithsburg, Md., Greencastle, Pa., Berryville, Va., Hedgesville, W.Va., and Martinsburg, W.Va.
The stores will be converted to Martin's Food Markets. Terms of the deal were not disclosed.
• Albertsons said yesterday that as part of its sustainability initiatives "it is purchasing 10 all-electric Tesla tractors for its Southern California fleet. The vehicles are part of the company's ongoing efforts to decrease carbon emissions and run a cleaner transportation program."
CEO Jim Donald explained it this way: "Our employee promise is to Make Every Day a Better Day. That means being a good community partner and a committed steward of the environment. We take that obligation seriously because our company is growing and innovating at lightning speed. And when we move forward, we leave a trail behind."
•
USA Today
reports that a committee representing Sears' unsecured creditors has gone to court and accused the company's chairman and primary investor, hedge fund mogul Eddie Lampert, "of potentially structuring deals to gain an unfair edge as the company declined."
Sears filed for bankruptcy protection last month, and has said that it plans to close unprofitable stores and operate a much smaller chain.
The accusation is that Lampert "'may have exercised undue influence to siphon value away from the Company on favorable terms,' the creditors group said in a court filing. The group also said Lampert may have leveraged his 'insider status to obtain an ever-increasing percentage' of Sears debt, allowing him to 'obtain beneficial positions' in the retailer's Chapter 11 bankruptcy."
Based on everything I've read about Lampert and his disastrous ownership of Sears, I would have been surprised if he hadn't done these things. I don't approve, but this seems typical of people of his ilk.
•
USA Today
reports that Conagra has voluntarily recalled about 2.4 million boxes of Duncan Hines cake mix, including Classic White and three other varieties (Classic Butter Golden, Signature Confetti and Classic Yellow). The move follows the discovery by the US Food & Drug Administration (FDA) and Centers for Disease Control and Prevention (CDC) of salmonella in a sample of Duncan Hines Classic White cake mix.
Published on: November 7, 2018
Content Guy's Note: Stories in this section are, in my estimation, important and relevant to business. However, they are relegated to this slot because some MNB readers have made clear that they prefer a politics-free MNB; I can't do that because sometimes the news calls out for coverage and commentary, but at least I can make it easy for folks to skip it if they so desire.Fox News
has a story about the risks that businesses take when they decide to stake out political positions.
In this case, the business is the one run by Jimmy Buffett, who depends on customers to buy his music, attend his concerts, buy his merchandise, eat in his bars and restaurants, and stay in his Margaritaville-themed resorts.
Buffett last weekend appeared at a benefit for Andrew Gillum, the Democratic candidate for governor in Florida (who lost to GOP candidate Ron DeSantis last night). Not only did he endorse Gillum, but he even changed the words of "Come Monday," one of his iconic songs:
"Come Tuesday, things will change. Come Tuesday, we're making a change. It's been two insane years and it's time to really switch gears. It's been two insane years and it's time to switch gears."
However, not all of Buffett's fans were supportive of the endorsement, and there was an outbreak of resentment on social media, where some fans called for a boycott of the Buffett brand.
KC's View:

Buffett's politics never have been a secret, so anyone who thought this went over the line probably hasn't been paying attention. At any rate, the people who objected to his political posture had the last laugh, since the Republican candidates for governor and the US Senate both won last night.

Maybe he'll lose some business. The only question Buffett has to answer is whether it is his own damn fault. And if, at his stage of life, he cares.

Published on: November 7, 2018
…will return.