Published on: March 22, 2019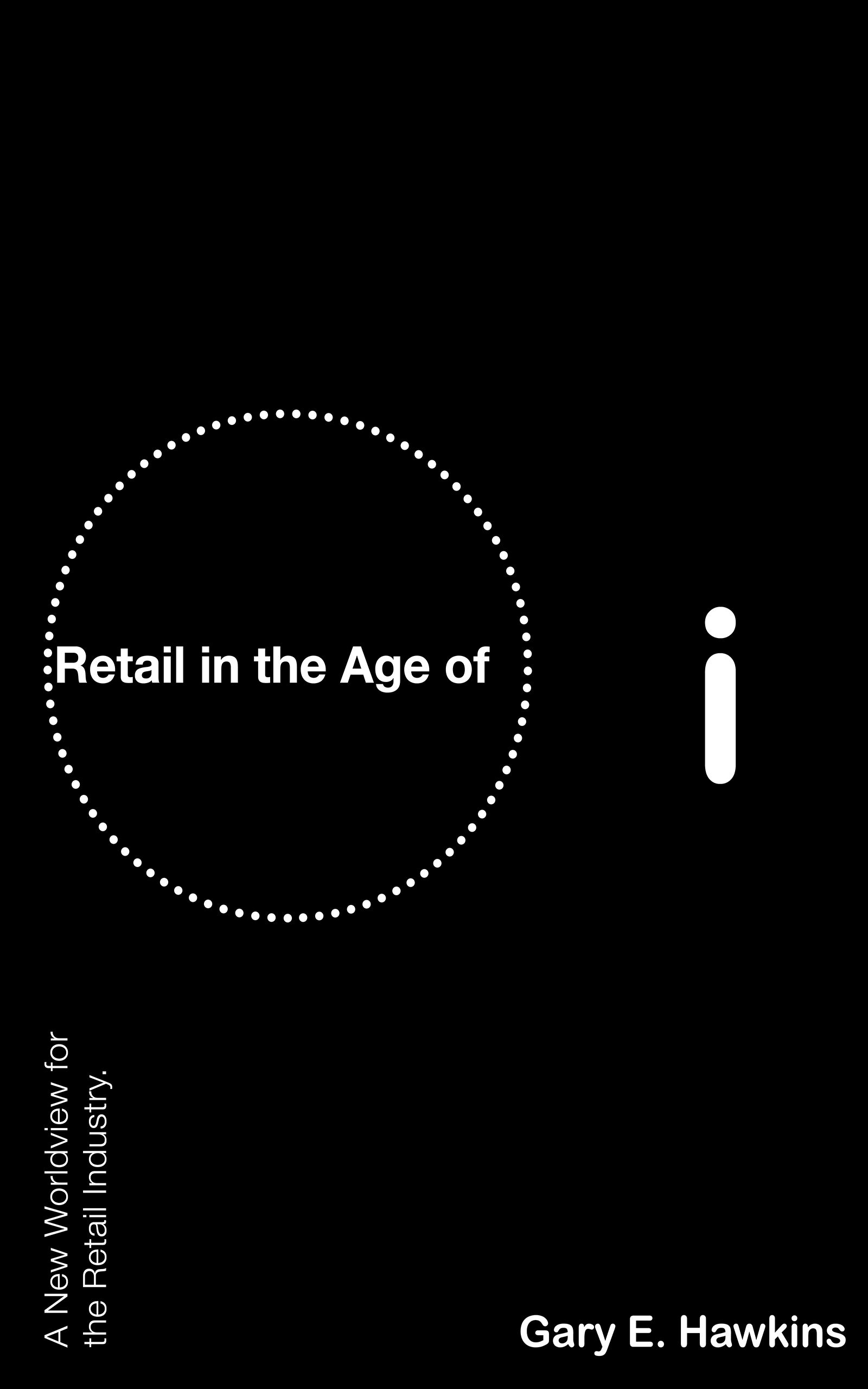 Content Guy's Note: Gary Hawkins is the CEO of the Center for Advancing Retail (CART) for good reason - he's been both a practitioner and proponent of advanced retail practices for more than three decades, pioneering things like loyalty marketing and other shopper-oriented innovations. Now, he's out with a new book, "Retail in the Age of 'I': A New Worldview for the Retail Industry," which is available on Amazon. He's someone I've known and respected for years, and so I was thrilled when he agreed to give MNB a taste of his new book as a guest columnist…

Big data, artificial intelligence, and machine learning are all converging to create an inflection point for the massive supermarket industry: An upending of the decades long, brand-driven, products-in-search-of-shoppers mindset to a true customer-in-search-of-products philosophy. Retailers that rely on CPG brand marketing funds are increasingly vulnerable to a competitor - think Amazon's Whole Foods - who is not reliant on brand funded promotions and can provide meaningful savings on relevant products to each individual customer, drawn from the entire store catalog. Welcome to Retail in the Age of 'i'.

Theodore Levitt was a noted economist,  Harvard University Professor, author, and Editor of the Harvard Business Review. He proclaimed "that the purpose of a business is to create and keep a customer." We can shape this to retail, stating that the purpose of a retail company is to acquire, grow, and keep customers.

I believe that retail is rapidly approaching a crossroads. One path leading to an efficient, highly automated, yet coldly barren, shopping experience. The other path puts technology in service to people, helping retailers bring their purpose to life through building relationships with each individual customer at scale.

iRetail is a methodology for helping retailers thrive as Retail enters the Age of 'i', a time when the digital and physical worlds are becoming increasingly tailored to each of us individually. iRetail is defined as: A new worldview for retail where all activities are aligned with creating, building, and keeping relationships with each individual customer, using lifetime value as a proxy for measuring the quality and effectiveness of those efforts.

The foundation of iRetail is the individual customer. There are four additional 'i's in support of that focus: Intelligence drawn from big data to serve the individual customer, the need to integrate systems and process to deliver the seamless shopping experience customers are demanding, providing immersive experiences as the physical and digital worlds of retail fuse together, and continual innovation in service to the customer.

The shift to iRetail happens in the questions you ask. And the questions that count come from truly viewing today's shopping needs and experience from the customer's perspective. Retailers of all sizes assume they know their customers, but many times retailers rationalize why things are the way they are and rationalize why something can't change. 

So from a customer's perspective consider these questions:

"Do you provide me meaningful savings on products I want to buy?"

Retailers' answer to this question has been the weekly ad circular along with TPRs and other discounted products throughout the store. And what retailers are really saying in response to the question is something like this: "We have a couple hundred products on sale in the ad and hundreds more throughout the store. Something there should be what you want to buy." 

But in an age of Amazon powered recommendations tailored to the individual in front of the screen, is this really the answer retailers want to continue to provide? Especially when the technology is available today to understand what specific products each shopper will want to purchase tomorrow, next week, and next month. 

I would suggest to you that there is an 'irrelevance' cost to the weekly flyer and other mass promotions; the cost coming in the form shoppers that don't find, or don't want to take the time to look for, promotions that may be relevant, and fail to appear in the store that week.

"Do you help me easily find the products I am searching for?"

Again, think in terms of the customer, and how overwhelming it is for a new customer to find anything in today's large stores stocked with 40,000 or more different products. That same confusion can extend to online shopping. 

Whole Foods recently added over a dozen product attributes (vegan, gluten-free, etc.) that a shopper can use to filter all the products available or even within a department or category. Or the brick & mortar stores that provide either a product aisle to help the shopper or, better yet, provide a Google Maps like capability that actively helps guide the customer to the desired product.

"How do you help me discover new products and services relevant to me?"

Amazon is a master at using its AI and machine learning recommendation systems to present products it believes are relevant to the shopper based on all sorts of data; previous purchases, browsing, search, and more. 

Supermarket retailers can avail themselves of technologies that work in realtime to provide instantaneous recommendations to each customer based on personalized search, intent (products just added to shopping list), and far more. Big data can create Big Intelligence about each individual customer that can be used in driving true relevance in every interaction.

Measuring customer lifetime value becomes the scorecard by which to measure retailers' effectiveness at acquiring, growing, and keeping customer relationships. Those retailers lacking customer identified purchase data to deliver relevancy and measure the impact of their initiatives are at a fast-growing disadvantage. 

The point here is that new innovation provides retailers with new tools to answer these questions for each individual customer. The answers though are disruptive to established business models and therein lies the threat. Traditional retailers that fail to understand the implications of this shift from product to customer are vulnerable to companies like Amazon that do understand, or to existing competitors that are willing to disrupt themselves in order to flourish in the Age of 'i'.

"Retail in the Age of 'I': A New Worldview for the Retail Industry" is available on Amazon.com.