Published on: May 22, 2019
by Kate McMahon

As we usher in the unofficial start of summer, it's only fitting that the tempest brewing across America is in a spritz glass, not a teapot.

I am speaking of the Aperol Spritz, a festive, fizzy aperitif-based Italian cocktail that sparked a recent firestorm on Twitter and television, in trendy cocktail lounges and local watering holes, and on city sidewalks and suburban sidelines.

It all started with a recent New York Times column last week headlined "The Aperol Spritz Is Not a Good Drink" by Rebekah Peppler, author of "Aperitif," a new book about the French cocktail hour.

Those were fighting words in my household, where the Aperol Spritz has been the official beverage of summer since my daughters discovered it while "studying" abroad years ago.

We were in good company. Social media immediately lit up, chastising Peppler and singing the Spritz's praises. New York magazine's Grub Street column countered with the headline: "Entire Internet Agrees Aperol Spritz Is, In Fact, Good." The anti-Spritz factions shot back. On Instagram, devotees posted tantalizing Spritz pics along with recipes and comments on #Spritzlife and #Spritz (with 1.9 million posts). On the Today show, Al Roker was an enthusiastic fan but two of his co-hosts were not. A CNN headline asked: "Is This Where We Are as a Nation? Fighting Over Aperol Spritz." (It's a refreshing break from the Mueller Report, I'd say.)

Off-line and in the real world, the hip Brooklyn hotspot The Springs held a "Rally for Aperol" last Friday night, rewarding patrons dressed in orange with discounted drinks, including its famed Aperol Seltzer frozen slushie. (In solidarity, I ordered an Aperol Spritz in a Newport, RI, restaurant, prompting another patron to try the drink. She is a convert.)

Created in by the Barbieri brothers in Padua, Italy in 1919, Aperol is a bright orange aperitif with a bittersweet taste and a low (11%) alcohol content. The recipe for a perfect Spritz calls for a wine glass filled with ice, equal parts of Prosecco and Aperol, a splash of club soda and garnished with a slice of orange. Some will advocate for three parts Prosecco to two parts Aperol – it's personal.

In cafés in Italy and throughout Europe, the Aperol Spritz has long been omnipresent. Campari America, which owns Aperol, launched an aggressive coast-to-coast U.S. marketing campaign in 2018, and sales increased 50% in a single year.  Currently, the Aperol Spritz is ranked number 9 on Drink International's list of The World's Best-Selling Classic Cocktails of 2019.

Perhaps the most incendiary line in Peppler's Times column was comparing the Aperol Spritz to "something that drinks like a Capri Sun after soccer practice on a hot day. Not in a good way."

That prompted many responses along the lines of, "Yes, a Capri Sun after soccer practice on a hot day sounds terrific!"

The Aperol Spritz is, admittedly, a sweet drink and not to everyone's liking. I respect for those who may call it cloying and overrated. And like all other Internet brouhahas, this too will lose its fizz soon.

Still, there are two takeaways. Food and drink lovers continue to showcase their creations and photos on Instagram and Pinterest, and savvy marketers need to track those trends and have a presence on those platforms.

And when it comes to stirring a tempest in a teapot - whether in pop culture, politics or spritzes – Twitter still reigns supreme.

Finally, if I were in marketing at Campari America, I would make the most of this sparkling free publicity moment and toss a fitting 100th birthday bash for Aperol. I'd even borrow a traditional Italian toast:

Per cent'anni! – One hundred years !

Salut!

Comments? Send me an email at kate@mnb.grocerywebsite.com .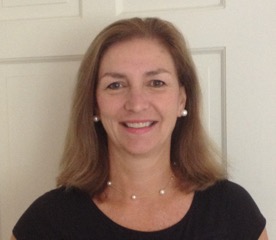 Published on: May 22, 2019
by Kevin CoupeBloomberg
has a story about how "Germany has opened the first stretch of a so-called electric highway that will connect hybrid trucks to overhead wires, allowing them to recharge while traveling on the country's main transportation arteries."
It is a limited test - six miles long, and currently only being used by one truck, "with four more planned by 2020" - but it is an interesting next step in the evolution of transportation.
According to the story, "The system was built by Munich-based engineering firm Siemens AG, while Volkswagen AG's Scania trucks unit provided the vehicles. It uses technology similar to trains or trams, allowing to trucks to link on while driving at up to 90 kilometers an hour, drawing power from the wires above. The electricity charges up the trucks's battery, allowing it to drive electrically for a while afterward, with a diesel motor kicking in once the battery is depleted."
Just another Eye-Opening example, I think, of what may be possible when businesses think differently about what the world should like and how it should work. Things need not always be like they are or were … and in fact, the people and institutions that cling to the past are themselves doomed to obsolescence.
Published on: May 22, 2019
Kroger has announced what it calls "an exclusive grocery retail partnership agreement" with Loop, described as "the revolutionary circular e-commerce platform developed by TerraCycle" that advances "Kroger's zero-waste vision by reducing single-use plastics in the environment."
According to the announcement, "Kroger and Loop will pilot the new reusable packaging system, enabling customers in select markets to purchase more than 100 products from leading consumer brands that have been redesigned with durable containers … Products available on the Loop platform are packaged in reusable glass or metal containers and shipped directly to consumers in a specially designed tote. Once used, products are retrieved through free at-home pickup, then cleaned, refilled and reused – creating a first-of-its-kind circular packaging system."
""Our commitment to innovative solutions on our path to Zero Hunger | Zero Waste aligns perfectly with Loop's mission to create a convenient circular packaging platform for consumers," says Jessica Adelman, Kroger's group vice president of corporate affairs. "Customers are increasingly seeking out sustainable products and services that fit their lifestyle. As the exclusive grocery retail partner for Loop in the U.S., Kroger is taking another big step toward a world with zero waste."
KC's View:

I'm sure that there will be plenty of bumps along the way, just because there will be consumer resistance and infrastructural challenges to making this work in any sort of broad way that appeals to a mass constituency. I know there have been some small-scale tests along these lines, and I would hope that the commitment of a company like Kroger will move things along in a positive direction.

Published on: May 22, 2019
Variety
reports that Coca-Cola is bringing back New Coke, the ill-fated product that it launched in 1985 as a replacement for its traditional cola, only to withdraw it from the market after almost universal rejection by consumers.
The move isn't about being a glutton for punishment. Rather, it is part of a promotion for the third season of "Stranger Things," the popular Netflix series that takes place in 1985.
According to the story, the new season, scheduled to debut on July 4, "will weave New Coke into select episodes, and so the streaming-video outlet approached the beverage giant about taking part in a promotion that will boost the return of the series as well as the company's flagship drink."
Variety
goes on to write that "Coca-Cola will make available about 500,000 cans of New Coke to the public, who can buy it online as part of a package at CokeStore.com/1985, or have a chance to get it at the company's World of Coca-Cola the week of June 3 on select days. As part of the promotion, Coca-Cola will also unveil limited-edition packages of original Coke with 'Stranger Things' designs on them. And the company will launch an ad in movie theaters – a remake of an actual 1985 ad for New Coke directed by the Duffers themselves. (Brothers Matt and Ross Duffer are the creators and show-runners for "Stranger things.") Researchers and designers at Coca-Cola spent six months sifting through past materials to recreate the New Coke package, which uses a slightly different shade of red than the original formula. Executives had to source the ingredients in the New Coke recipe and secretly produce New Coke concentrate in an Atlanta bottling plant."
KC's View:

I think this is very clever … this kind of partnership between Netflix and Coca-Cola has the potential for driving a lot of interest. It won't take much for me to watch the new season of "Stranger Things" - I am a big fan of the first two seasons - but I have to admit to being curious about how New Coke will hold up after all these years.

At a time when it can be a challenge to get people to drink soda, Coke is smart to do something like this … and it demonstrates a willingness to have fun with its own past, and even its own past mistakes. Coke executives always have been willing to talk about the New Coke experience, at least in part because it illustrated loyalty and affection for its traditional product that even it didn't understand in 1985. (Also, if you're going to make one of the biggest bonehead marketing moves of the 20th century, you might as well own it.) This takes it to a new level, and I hope Coke is rewarded for its approach.

One thing - Variety says that there are a number of similar alliances between streaming services and brand marketers in the works. I do think that they make sense when they are organic to the plot, as the "Stranger Things"-New Coke deal seems to be. But if it just a matter of random product placement (like we used to see during the Roger Moore/James Bond years, when the producers would make the films look like a virtual billboard for a wide variety of brands), then both sides would be advised to back off. It'll only annoy viewers, which won't be good for anybody.

Published on: May 22, 2019
Business Insider
reports that Home Depot is saying that it will make next-day parcel delivery "available to 50% of the US population by the end of the quarter."
The story says that "Home Depot's expansion of its delivery capabilities is just the latest move to come out of retail's shipping wars. Walmart and Amazon are duking it out in the battle to offer shoppers fast, cheap, and convenient delivery options, but it's a movement that's affecting the entire industry.
"Home Depot's latest efforts center on parcel shipping. At the moment … Home Depot offers two-day or faster parcel shipping to 90% of Americans, while the chain touts next-day shipping for 36% of the population."
Mark Holifield, Home Depot's executive vice president of supply chain and product development, says that speeding up delivery is important "because our data shows that every time we take time out of the delivery lead time, we increase conversion."
The story also points out that "Home Depot teamed up with third-party shippers Roadie and Deliv to facilitate same-day and next-day coverage in major US cities last year.
"Holifield said that the company's newest fulfillment centers in Dallas and the greater Seattle area, as well as renovations to Home Depot's Hagerstown, Maryland, fulfillment center, will also assist the retailer in its quest to offer faster shipping to more customers."
KC's View:

One of the things that inevitably will be the result of the Amazon-Walmart delivery competition will be pressure on other retailers - some able to afford it, but many not - to also provide next day delivery … because this is what consumers are expecting.

This will create financial pressure on a lot of companies, only some of which will be able to respond. The ones that cannot or do not then have to find other ways to compete that will differentiate them.

Published on: May 22, 2019
The
New York Times
this morning that celebrity chef Jamie Oliver, who has made the serving of healthier food in schools a personal mission, apparently has not been able to keep his chain of restaurants in the UK very healthy - yesterday, they filed for the British equivalent of bankruptcy protection.
According to the story, "Oliver set up the restaurant group just over a decade ago, on the back of his fame as 'The Naked Chef' on television. The business expanded to include Jamie's Italian, Jamie Oliver's Diner and Barbecoa steakhouses … All but three of Mr. Oliver's 25 restaurants will close, and about 1,000 employees will lose their jobs, according to KPMG, the firm hired to administer the business for creditors."
The
Times
writes that "his British restaurants ran into financial trouble in 2016 and got into such dire straits that Mr. Oliver had to inject millions from his own savings to salvage the business. Even then, he had to close about 20 restaurants and pizzerias in the months that followed.
"The group started looking for buyers late last year, and Mr. Oliver provided an additional 4 million pounds, or about $5 million, of his own money this year to make the investment more attractive. But the company struggled to find interest and floundered as competition grew in the midmarket casual dining sector."
Oliver's other businesses, including restaurants outside the UK, are not affected by the filing.
Published on: May 22, 2019
The
New York Times
reports this morning that the Time's Up Legal Defense Fund, which was "formed last year to extend the muscle of the #MeToo movement beyond Hollywood," along with the American Civil Liberties Union and the labor activist group called Fight for $15, filed 23 new sexual harassment complaints against McDonald's.
Three were filed as civil rights lawsuits, and 20 complaints were lodged with the Equal Employment Opportunity Commission (EEOC).
Some context from the
Times
:
"In the filings, workers … accuse McDonald's of gender-based discrimination, sexual harassment in the workplace and retaliation for speaking up. It is the third and largest round of E.E.O.C. complaints that workers have filed against McDonald's in the last three years.
"The cases represent just a sampling of complaints labor advocates said they have received about the chain, but the company's dominant role in the economy makes the campaign a major test of the legal and labor power of the #MeToo movement. The $25 million legal defense fund, housed at the National Women's Law Center in Washington, has received almost 5,000 requests for assistance since it was created in the fallout of the Harvey Weinstein scandal. A majority of those appeals came from low-wage workers, and the fund has given the most money to the McDonald's cases, said Sharyn Tejani, director of the fund."
The
Times
notes that "McDonald's is a strategic target. The restaurant industry has one of the highest rates of workplace sexual harassment; in one survey, 40 percent of female fast food workers said they had experienced it, and more than one in five said they had faced consequences — including shortened hours and being denied raises — for reporting it. Workplace sexual harassment is also difficult to litigate, partly because the statute of limitations is often very short, though employees are entitled to protections from hostile environments and from being targeted for speaking out."
McDonald's has said that it has both improved and clarified its position on sexual harassment, and is planning a rollout of new training procedures.
KC's View:

The amazing thing about stories like these, for me, always has been the utter gall of the men involved. Didn't they have mothers and sisters?> Don't they have wives and daughters? Of course, it shouldn't take proximity to women to teach men about how to treat other people with respect … I would hope that I did that with my sons.

But who the hell are these men who think they can get away with this crap?

I'm glad that we've gotten to the point that strong women have the ability, the backing and the infrastructure where they can challenge the nonsense that goes on in the workplace, perpetuated by self-involved men who are nothing but insecure bullies.

The name of the movement has been well-chosen. It has to be Time's Up for these clowns.
Published on: May 22, 2019
Great piece in the
Wall Street Journal
about once-revolutionary technology that our children will have no use for, if they're even ever exposed to it.
Examples: DVDs. Cords and ports. Credit cards and keys. And dedicated cameras.
Talk about change. "Technological progress is the rendering of once-groundbreaking innovations into funny, peculiar artifacts," the story points out.
You can read the story
here
.
Published on: May 22, 2019
…with brief, occasional, italicized and sometimes gratuitous commentary…
•
Fox News
reports this morning that Amazon, along with Apple and Google, is being sued by the estate of Harold Arlen, who wrote classic songs like "Over the Rainbow" and "I've Got the World On a String."
The reason? The suit claims that the estate has found "more than 6,000 unauthorized copies of his songs on Google, Apple and Amazon's devices." These "bootleg copies of Arlen's songs" prevent Arlen's estate from collecting royalties, the suit says.
This is a very specific complaint, but it does point out a broader problem - that there is a lot of stuff being sold online that isn't exactly what the sellers say it is, and to a greater extent than ever platforms like Amazon and Google have to take responsibility. This means creating and/or using tracing and/or tracking programs that allow them to know what things are, where they are from, and how they're being sold.
•
Inc.
reports that "if you own a device powered by Amazon's virtual assistant, Alexa, you probably use it mostly for things like checking the weather or controlling your home's smart lights. In the near future, however, Amazon says Alexa will be able to not only handle more complex requests but also answer questions you didn't even ask … Soon, this type of learning will allow Alexa--which is built into more than 100 million devices worldwide--to anticipate requests. If you live in New York and ask your Echo for next week's weather in Boston, for example, it will anticipate that you have an upcoming trip and follow up on its answer by asking if you'd like to hear flight or hotel options."
This is even less surprising since we've found out that Amazon has people out there listening even to conversations not being directed at Alexa-powered devices … it is said to be a tiny percentage, and only for the purposes of making Alexa smarter and more intuitive. But at the very least, the direction in which the technology is heading will force us to make certain decisions about what we find to be acceptable and what we do not.
•
Yahoo Lifestyle
reports that Seattle Seahawks quarterback Russell Wilson - for the moment the highest-paid player in the National Football League (NFL) - is bringing his men's clothing label, the Good Man Brand, to Amazon.
The story notes that the brand has a philanthropic side - "Over the last two years, the brand has contributed over $500K to the Why Not You Foundation, which supports today's youth through empowerment, educational and mentorship programs."
Yahoo
also points out that "Wilson is a fan of the juggernaut retailer … he recently gifted his offensive line $156K worth of Amazon stock."
Always a good policy - keep your offensive line happy. That applies to quarterbacks, but it also ought to apply to retailers, which should think of people working in stores as their own offensive line, making it possible - or not - for companies to execute on their strategies.
Published on: May 22, 2019
• The Organic Trade Association (OTA) is out with its annual survey, reporting that "the U.S. organic market in 2018 broke through the $50 billion mark for the first time, with sales hitting a record $52.5 billion, up 6.3 percent from the previous year … New records were made in both the organic food market and the organic non-food market.
"Organic food sales reached $47.9 billion, for an increase of 5.9 percent. Sales of organic non-food products jumped by 10.6 percent to $4.6 billion. The growth rate for organic continued to easily outpace the general market: in 2018, total food sales in the U.S. edged up just 2.3 percent while total non-food sales rose 3.7 percent."
More from the survey: "Sales of organic fruits and vegetables rose to $17.4 billion in 2018 for  a 5.6 percent rate of growth, on par with the growth attained in 2017. By comparison, the overall fruits and vegetables category, including both organic and conventional products, grew by just 1.7 percent in 2018. 
"Fruits and vegetables now account for 36.3 percent of all organic food sales. Organic fruits and vegetable make up close to 15 percent (14.6 percent) of all the produce sold in the U.S., and have nearly doubled their market share in the last ten years."
• Another shot has been fired in the war against plastic.
The
Wall Street Journal
reports that "Hudson River Park, the 550-acre waterfront space that runs from lower Manhattan to Midtown, is introducing a green initiative that aims to curtail the use of single-use plastic items.
"The measure is built around a voluntary agreement between the 20-year-old park, which incorporates city and state land, and its restaurants, concession operators and other tenants. As part of the deal, the vendors can't sell water in single-use plastic bottles or provide plastic straws … new vendors will have to agree to the initiative to secure space in the park. The same goes for vendors renewing their lease, including those who didn't sign the agreement previously."
•
USA Today
reports that "a group of Starbucks customers in New York City are suing the coffee-shop chain, claiming pest-extermination strips that contain a potentially lethal chemical were used in the company's Manhattan locations. 
"The lawsuit alleged that Starbucks cafes 'have been permeated with' a pesticide called dichlorvos or 2,2-dichlorovinyl dimethyl phosphate, better known as DDVP, which is 'highly poisonous and completely unfit for use in proximity to food, beverages and people.' It was in the form of no-pest strips, which third-party exterminators and store employees warned managers about to no avail, according to the suit."
Starbucks spokesman Reggie Borges tells
USA Today
that the lawsuit "lacks merit and is an attempt to incite public fear for their own financial gain. We go to great lengths to ensure the safety of customers and employees."
•
Reuters
reports that "Tesco will stop mortgage lending at its banking business because of tough market conditions, it said on Tuesday, as rival lender Nationwide Building Society reported a drop in profit margins.
"Tesco Bank, which serves more than 23,000 mortgage customers with total balances of 3.7 billion pounds ($4.7 billion), said it would stop new lending and seek to sell its existing portfolio of home loans."
Published on: May 22, 2019
• Walmart's annual meeting next month is going to be attended by Sen. Bernie Sanders (I-Vermont), who will use the event to propel his campaign for the Democratic 2020 presidential nomination.
According to
Bloomberg
, "Sanders, a longtime critic of labor practices at the nation's biggest private employer, will introduce a shareholder proposal at the June 5 meeting in Rogers, Arkansas, a spokeswoman for his campaign said. The proposal, which has no chance of passing, calls for Walmart to give its hourly workers a board seat.
"Sanders also introduced a bill last year to improve pay and sick leave at Walmart and other large companies. He will speak as a proxy for Cat Davis, the Walmart employee who filed the latest action, according to United for Respect, a workers' rights organization."
Bloomberg
says that "it's not yet clear whether Sanders will meet with Walmart's directors or executives at the event."
Walmart's response to the announced visit: ""If Senator Sanders attends, we hope he will approach his visit not as a campaign stop, but as a constructive opportunity to learn about the many ways we're working to provide increased economic opportunity, mobility and benefits to our associates."
Published on: May 22, 2019
… will return.