Published on: February 7, 2020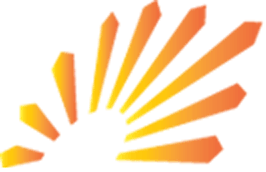 by Kevin Coupe
Enjoy looking at MNB this morning. It is, I am happy to tell you, the last time it is going to look quite like this.
That's because on Monday morning, MNB will feature a considerable redesign.
I'm pleased to announce that MorningNewsBeat has taken on a partner with a significant investment from Accelerate, which describes itself as offering retailers and brands turnkey solutions ranging from Direct Store Delivery (DSD) to Direct to Consumer (DTC) fulfillment, and everything in between.
Go figure. MNB is part of "everything in between."
The fact is, the folks at Accelerate have recognized that, to use a phrase that we often use on MNB, it is critical to be not just a source of product, but also act as a resource. And I am thrilled that as they build out their platform, they want to use MNB as a foundation.
The Accelerate team tell me that this is because they see real, tangible value in the way MNB has approached the marketplace for the past 18 years - my goal always has been to illuminate, provoke, and entertain with highly readable prose, disruptive opinion, and an irreverent sense of humor. They don't want to mess with that. Not at all.
So what does this mean for you as the reader, and me as the writer of most things on MNB?
I can tell you with enormous confidence that in terms of content and attitude, it means very little. But in terms of delivery, I think it will mean a lot - for one thing, the MNB website now is going to be dynamic for mobile, which readers have told me is a high priority for them. And, Accelerate is going to be able to provide the kinds of resources that I think will only expand our ability to cover the business climate and communicate in a multitude of ways, including more video and podcasts, and who knows what else as technology evolves. (Me, I'm counting on coming to you via hologram before I'm done.)
One favor. In a few weeks, we're going to send you a short survey to get a sense of what you like and don't like, and how you use MNB. (Of course, you don't have to wait until you get the survey to tell me what you think…MNB readers have never been shy about sharing their opinions!) MorningNewsBeat always has been a community, and your opinion matters.
So that's my news. I hope that on Monday when you see what we've been working on, you'll think it is as much an Eye-Opener as I do. I also hope you'll let me know what you think, you'll inform me if we have any glitches we need to know about, and that you'll tell your friends and co-workers about the new and improved MorningNewsBeat.