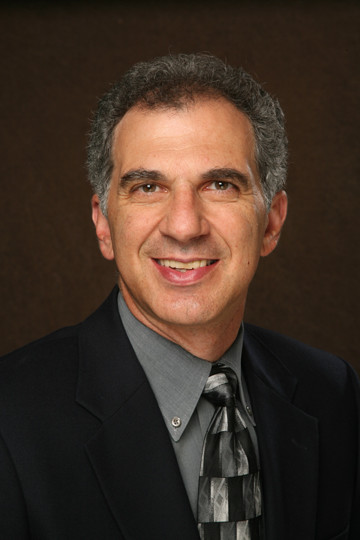 by Michael Sansolo
It may seem strange, but I remain convinced that we can find lessons for business and leadership in most everything around us - including the civil unrest we saw in streets around the world in the past week. Only this one surprised me and I hope it will do the same for you.
As you might imagine, the local news in Washington, DC, was transfixed on the demonstrations especially those that seemed to instantly turn from peaceful to violent. One local news crew found a young man who offered an incredible insight into what had just happened.
Thanks to the novel coronavirus, the young man said, the demonstration had an unusual demographic mix. He explained that marches in Washington (a near daily thing, by the way) usually are filled with marchers of all ages. Only last week, the marches following the death of George Floyd were at first all young people as those in their 40s, 50s, 60s and beyond stayed away for fear of contracting the virus.
That absence, he said, left the crowds without the moderating and possibly mature influence of older demonstrators who might have prevented some of the angry mayhem that followed. It was an incredible comment especially when you consider the track record of us boomers. We're rarely called the mature or moderating voice of anything, but maybe we have become just that.
We talk all the time about the importance of diverse voices around the table. Whether the topic is the power of emerging technologies or even trying to comprehend racial, ethnic and gender issues, we are best served by having diverse voices, experiences and viewpoints around the table. Quite often here we emphasize the need to include those young voices who can help us understand why exactly Tik Tok matters so much.
But as this young marcher in Washington so insightfully explained, a chorus of younger voices isn't the answer either. We need the mix.
Frankly, this is something I've learned in the strangest way in the past decade. As I have written before, my son is a professional musician and teacher, which means my home office often is filled with the sound of fledgling trombone players. This shouldn't surprise you but even the best trombone player performing alone doesn't create the most wonderful sound.
What I learned from my son was how great symphonies balance and incorporate different sounds. My son's trombone (and most of the brass section) frequently is featured to emphasize specific parts of a symphony, to bring the music and the audience experience to an entirely different level than we'd get from just violins.
Simply put, a great symphony is created by blending these very different musical voices together.
It's hard to know what long-term lessons we'll all get from the demonstrations of the past 12 days. I'd like to hope that we'd learn to better listen and understand the opinions and experiences of those who are different from us to make us better leaders, managers and possibly even better people. In the process it might help us run better and more profitable businesses.
Kevin yesterday talked of the importance of retailers enhancing their role as curators of products to better serve the specific needs of specific shoppers. It strikes me that an industry built on being the "purchasing agent of the shopper" (as opposed to being the "sales agent for the supplier," a role that too many retailers have adopted) need to better include the voices and needs of all those shoppers.
Sometimes that can even include those of us in our 60s and beyond.
Michael Sansolo can be reached via email at msansolo@mnb.grocerywebsite.com.
His book, "THE BIG PICTURE:  Essential Business Lessons From The Movies," co-authored with Kevin Coupe, is available here.
And, his book "Business Rules!" is available from Amazon here.