Published on: September 28, 2021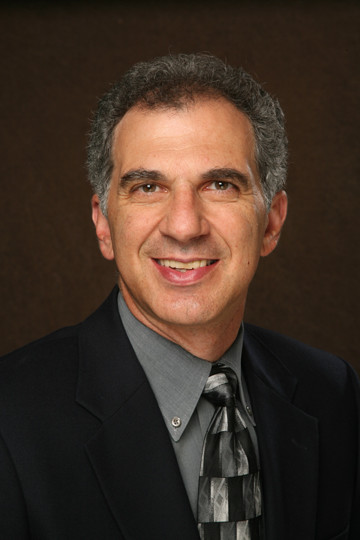 by Michael Sansolo
During the recent Jewish High Holidays, the Rabbi emeritus at my temple spoke about how life might change once Covid is finally behind us. There were plenty of business lessons in what he had to say.
To be honest, it was an easy topic for him to use. For all the non-Jews out there, let me provide a simple bit of context about my religion. Jewish temples, like other religions, have services every week. However, attendance is always somewhat spotty on most of those Friday nights and Saturday mornings.
The high holidays (the Jewish New Year) are completely different or as Ben Stiller explained in "Keeping the Faith," it's the Super Bowl of services. At my temple, for example, the number of seats offered is usually three to four times a regular week and frequently we have two or three overflow parking lots.
Except, that is, for the past two years. As our Rabbi noted, he was still struggling with running remote services. In this new setting, he said, he couldn't tell if anyone was laughing at his jokes or falling asleep during his comments.
I'm hoping they didn't do the latter because I found what he said insightful.
He opined that people never fall backward; rather as a society we all fall forward. Once Covid is fully tamed, he said, we won't go back to life as it was. Rather we'll move to a new normal very different that what we knew in 2019.
Quite honestly, I think he missed one ironic twist there. I wonder if a lot of religious services might be part of this new normal. I, for one, miss the community of gatherings in so many ways, yet I find the video services much easier to follow, more engaging thanks to the intimacy of zoom lenses, and really quite enjoyable. As we fall forward we are likely going to see more remote workplaces, video gatherings and possibly even more remote religious services.
If nothing else, it would entirely change the economics of religious institutions, like many businesses, that spend so much money on real estate.
But it won't stop there and it won't all be complex. For retail, falling forward comes with challenges such as omni-channel operations, new competitors and demands for entirely new services from shoppers. Yet there are some benefits.
If you've managed to eat at a restaurant in the past few months you've likely experienced another place for falling forward: QR code links to menus. Honestly, I can't imagine why paper or plastic coated menus would return.
Being able to quickly upload a menu on my phone means I no longer need my reading glasses and certainly I will never again see a menu that's somewhat beat up, stained or damaged in any form. Nor do I have to wait for the server to bring one nor do I have to share one when the restaurant is busy.
Plus the restaurant no longer has to invest in menus and that's just the start. With digital menus, pricing can be more dynamic especially on seasonal items. And we won't all strain to remember what the server explained about the two daily specials because the menu can be changed daily, hourly or whatever.
For supermarkets, the growing use and acceptance of QR codes could provide the ability to offer all manner of information throughout the store from featuring insights on various produce items, offering maps to better explaining the source of local products or even guiding shopping to nutritional insights and recipes. It's possible that QR codes, which at one point seemed to have missed their moment, may be ready for prime time.
In countless ways, Covid has been an enormous pain that has stressed everyone and everything beyond belief. But if we accept that we are falling forward into a new reality and look for ways to improve and build advantage, maybe we can get some good out of this at last.
We can only pray.
Michael Sansolo can be reached via email at msansolo@mnb.grocerywebsite.com.
His book, "THE BIG PICTURE:  Essential Business Lessons From The Movies," co-authored with Kevin Coupe, is available here.
And, his book "Business Rules!" is available from Amazon here.