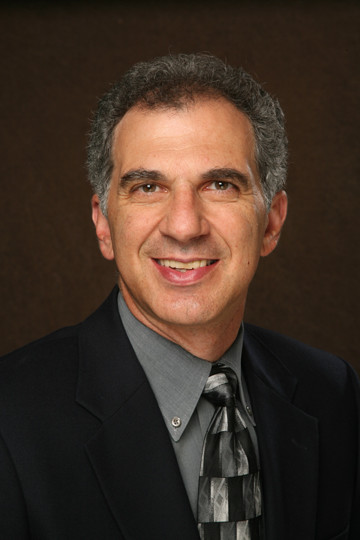 by Michael Sansolo
In all honesty, I wasn't sure how to turn my topic this week into a business lesson. But go figure. I did.
This week is amazing for my family as we have one person (my dad) turning 95 and another (my mother-in-law) turning 100. We know how lucky we are and I planned to write something about these two special people.
But it was the days running up to these birthdays that a business lesson became evident.
When we went looking for appropriate birthday cards, my wife was disappointed at the limited selection for either age. Granted, there isn't a huge population of people hitting those milestones, but it struck me as a missed business opportunity.
After all, improved health and the aging population are combining to help more people than ever reach these milestones. Plus, it seemed to me that many of the people buying and mailing greeting cards the old fashioned away probably are themselves old.
Once again, I am apparently incorrect.
The Washington Post reported last week on a growing trend among millennials to send greeting cards and yes, do it by snail mail.   It seems like yet another example of how younger generations are bucking conventional wisdom and returning to old habits with all kinds of new wrinkles.  (This is happening in all sorts of weird ways.  The Financial Times had a piece this week about how young people who want to dress up are adopting ascots as their neckwear of choice.  Ascots?)
According to the Post, young adults are sending cards, but not like those we've all been sharing for year. Like many other products - think micro-brew beer - they are opting for more personalized, unique and costly greetings. Just as vinyl records are suddenly in fashion again, so are greeting cards, just not in the way we may remember them.
Not surprisingly, traditional card companies like Hallmark are finding ways to incorporate current technologies, including QR codes that can link to custom videos, into greeting cards. And like so many other things, today's cards can help create an experience unimagined in the past.
It's a clear reminder that consumers still crave uniqueness and authenticity in virtually everything they do. They want quality, they want experience and they want to spend money in ways that make them feel special. Thanks to Covid, we are seeing a resurgence of home cooking, baking, sewing, bicycling and, so it seems, apparently greeting cards.
The key for retailers is to lock in these gains and to build lasting relationships with the generations that are going to dominate the aisles for years, if not decades, to come.
So sure, there is a growing market (happily including me) buying cards for aging parents. But it seems there's a much larger market for sharing sentiments in a new and more personal way. I think there's good news in that for all of us.
Michael Sansolo can be reached via email at msansolo@mnb.grocerywebsite.com.
His book, "THE BIG PICTURE:  Essential Business Lessons From The Movies," co-authored with Kevin Coupe, is available here.
And, his book "Business Rules!" is available from Amazon here.