Published on: January 11, 2022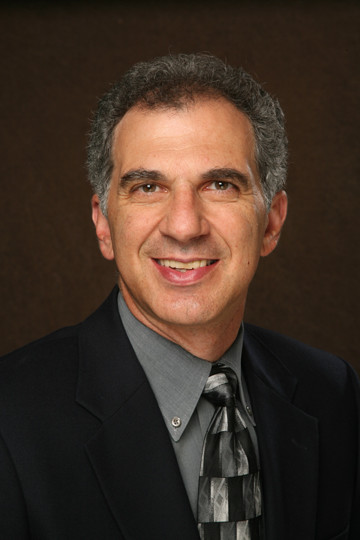 by Michael Sansolo
"No pain, no gain" or, "Go the edge of failure!"
Those are phrases you hear frequently when working out with a trainer or in a gym class and frankly both are pretty damn annoying. The thinking is to push yourself to the limit, such as by doing as many repetitions of an exercise as you can, and only stopping once you cannot to find and test your limits.
Believe me, it's very annoying!
But it also offers a powerful lesson. When working out, the only way to improve is to get uncomfortable. Comfort is great in countless situations, but not when you are trying to improve conditioning, strength, flexibility or anything else. It's only by finding your limits can you find the path to improvement and hopefully start to break down those same limits.
We all hate discomfort. In the gym it means being breathless, aching and lots of sweating. (And yes, I'm speaking from personal experience here.)
The parallel to business is obvious. It's great to operate in comfort, but it's also incredibly risky. If you are simply comfortable - which in business would translate to profitability - you put yourself at risk. History has shown us repeatedly that others will recognize that state of comfort or profit and attack.
Your comfort zone becomes someone else's opportunity.
Jeff Bezos used to analyze it another way. Recognizing that many retailers find comfort in their margins, he once said, "Your margins are my opportunity."
Right now is a time of challenge in so many ways. The list of problems - so many related to the pandemic - such as labor and product shortages, rising costs and prices, and endless challenges posed by technology, makes it clear that this isn't a time of comfort. It's a time of challenge.
And the reality is that times of challenge produce winners and losers. No one knows for sure who will fall into each of those buckets, but here's a good guess. Those who are pushing the limits, who are straining to find improved ways to operate and address the challenges of the day, are the ones likely to position themselves to survival and success.
Just take a quick look at yesterday's MNB and the articles about Kroger and Deliveroo to get a sense of how some companies are trying new ideas. Sure both are very large, but the competitive reality is that companies of all sizes will need some very creative thinking at the moment.
In contrast, those who are comfortable and just want to stay that way are likely in trouble.
In the gym, I never relish the chance to grab a heavier weight or set a stationary bike to a higher speed, but I do it because I know it's the way to improvement.
And right now in business, it's time to do the same. Take a hard, cold look at some of the problems you are facing and question how could you meet the challenges. It might require new thinking, new approaches to old problems, but it certainly isn't optional.
These are certainly not easy times by any measure and there are plenty of reasons to believe times are only getting tougher. Yet again, history has shown us that good businesses always manage to thrive in such periods by stepping it up, becoming great, interesting and differentiated.
Remember, comfort is overrated, in the gym or elsewhere.
Michael Sansolo can be reached via email at msansolo@mnb.grocerywebsite.com.
His book, "THE BIG PICTURE: Essential Business Lessons From The Movies," co-authored with Kevin Coupe, is available here.
And, his book "Business Rules!" is available from Amazon here.