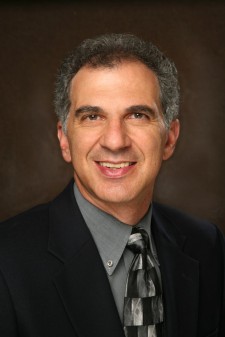 by Michael Sansolo
Content Guy's Note: Michael Sansolo's "Sansolo Speaks" column now will appear every other Wednesday, alternating with "The Innovation Conversation."
Go figure. The secret to staying relevant may come from knowing whether you've got "Moves Like Jagger" … or at least can mimic them really well.
We're all forced to constantly update our approach to customers, challenges and the world at large, simply because things are always changing and relevance is a moving target. What was the state of the art or the best practice in any business field needs to keep evolving or die and, sadly, the competitive battlefield is littered with the remains of companies that missed the moment and fell by the wayside. And for that reason, we need to think this week about Mick Jagger and the Rolling Stones.
Given the longevity of the British rock legends, there are no doubt countless lessons in Jagger, Richard and company on their own, but this week it's interesting to report how their music is transporting to new audiences and forms of music.
My son and daughter-in-law are both classical musicians and despite what you might assume, both are endless busy gigging in concerts, teaching students and more. But recent gigs for both got me thinking about the evolving music scene and all that might teach us about relevance.
A few weeks back, my daughter-in-law played a concert of Rolling Stones hits with the Fort Wayne (IN) symphony. She explained the entire repertoire to me and for once I understood what she was saying. (I have tried, but honestly, I don't get Mahler, Hayden and so many others from the classical world.)
What got both of us so excited was the inclusion of "You can't always get what you want" in the program. Now I simply love the song, but she had a different reason. Renee, my daughter-in-law, is a French horn player and unbeknownst to me that famous song includes a French horn solo right in the beginning (after the boys' choir opening.) And Renee was playing it.
I didn't hear it live but she reported how the audience went nuts after the solo, a reaction she has never had at a concert before.
Not to be outdone, my son, a trombone player, is soon performing a symphony of Led Zeppelin hits with the Milwaukee Symphony. Unsurprisingly that concert will include "Stairway to Heaven."
The point of this is to get you thinking about evolution and relevance. There's a very high likelihood that you have never attended a classical orchestral concert largely because you really don't want to sit through Hayden, Mahler, Strauss or Chopin. In fact, most of the attendees at classical concerts always make me feel very young by comparison.
It seems that the world of classical music is recognizing that the long-dead masters don't bring the crowds anymore, even if their music is brilliant. A concert of hits by the Stones, Zeppelin, the Beatles or Beach Boys can be eye-opening to boomers who might appreciate this new take on long-adored music and suddenly they might start rethinking orchestral events.
I have to believe that's also the reason there are concerts featuring the music of video games as orchestras reach out to an even younger generation. (I'm sure a concert of Taylor Swift hits may be coming soon.)
No doubt there are traditionalists who dislike the inclusion of rock music into their orchestral settings, but if these programs bring new attendees, attention, ticket sales and popularity, it could be an entry point for an entirely new generation of classical music fans. And that same type of evolution is something you need to constantly ponder as you consider emerging food trends, new ethnic dishes and marketing through avenues like Tik Tok instead of Sunday circulars.
Just remember, you really cannot always get what you want. But if you try sometimes, you get what you need.
Maybe even new business.
Michael Sansolo can be reached via email at msansolo@mnb.grocerywebsite.com.
His book, "THE BIG PICTURE: Essential Business Lessons From The Movies," co-authored with Kevin Coupe, is available here.
And, his book "Business Rules!" is available from Amazon here.