by Kevin Coupe
I loved this email from Wegmans, which dropped yesterday.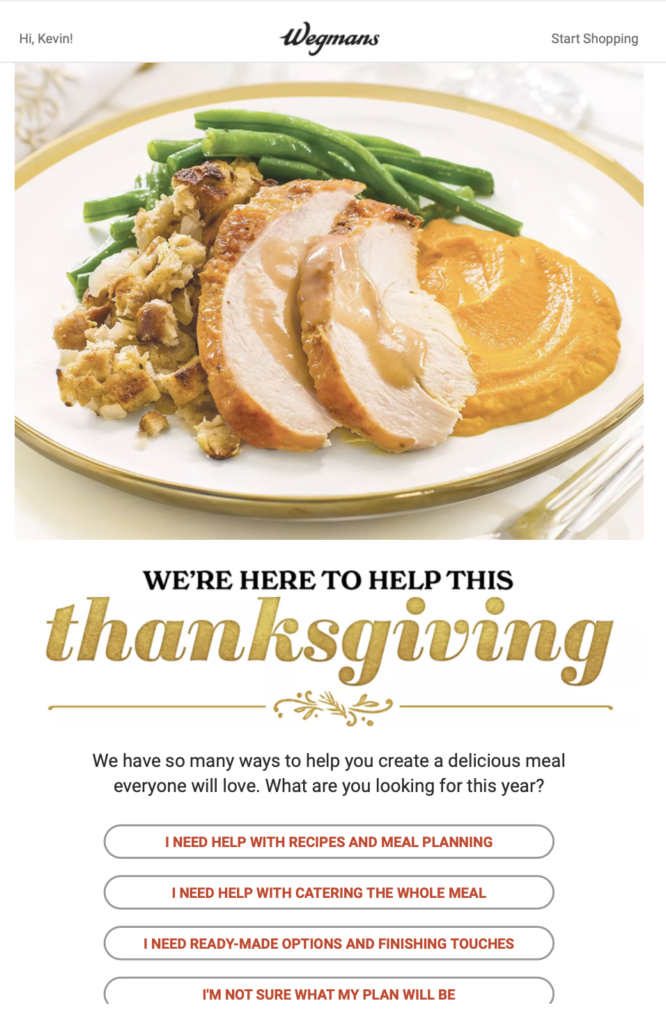 The concept was simple: Thanksgiving is less than four weeks away, and customers have different holiday deal needs. Some of us need a tons of help, including recipes and meal planning, some are looking for catering, others are looking for some pre-made options and sides, and others don't even know what their needs are.
Wegmans' message: We can help with all of that. And the link embedded in the email takes the shopper to a remarkably detailed and comprehensive website focusing on various elements and alternatives.
The email is very user friendly, and does something that we talk about here on MNB all the time - it puts the retailer in the position of being an agent for the shopper. (And certainly makes the retailer a more viable option than going to a restaurant.)
My only, minor quibble … each of the options embedded in the email takes one to the same page. It might've been even more impactful to bring folks to different places on the Wegmans site, geared to various priorities.
Either way … the Wegmans approach is an Eye-Opener.