Join the MNB Community.
Get a Wake Up Call each morning...
Email:
Explore the MNB Archives

Thursday, October 18, 2018
This commentary is available as both text and video; enjoy both or either ... they are similar, but not exactly the same. To see past FaceTime commentaries, go to the MNB Channel on YouTube.

Hi, Kevin Coupe here, and this is FaceTime with the Content Guy.

So, I think I have a great idea for a business … so good, in fact, that I think I'm going to shut down MNB and do this full-time. I'm pretty sure it has legs, could be an enormously powerful and revenue-generating idea, and could make me millions, if not billions.

The name of the company will be Front End Systems Global, and here's how it will work. I'm going to be in the business of hiring front end store personnel - I'm going to hire all the people, pay their wages, and provide them with as little health care and benefits as I can get away with. Then, retail stores can come to me and outsource all their front end needs - they'll never have to hire a checkout person again, and can take all those expenses right off their books. I'll handle all the scheduling, all the HR. Retailers will see me as a godsend.

Even better, I will be able to build efficiencies because when I go into a market, I'll hopefully be able to get three, four five companies as clients, so I can move people around as needed. The people who work in store A on Mondays and Wednesdays might work at store B on Tuesdays and Fridays, and store C on Saturdays - it'll all depend on how I schedule them, and who is available.

The retailers get ride of all the expenses and responsibilities, and I think I'll be able to go into enough markets that in a few years, I'll be able to either sell it to someone or go through an IPO and make a lot of money. I'm talking billions here, because I'll be seen as controlling all the front end services in a wide variety of markets.

Sounds great, doesn't it?

The only problem is, because I'm moving front end personnel from store to store and chain to chain, I've essentially managed to level the playing field for all these companies, eliminating any differential advantage they might be able to achieve in the one place in the store where employees actually interact with shoppers.

When I put it that way, I actually think it doesn't sound like such a great idea. I actually think it sounds an awful lot like what a lot of retailers have done by outsourcing their e-commerce delivery operations to Instacart and Shipt and other companies. They're outsourcing a critical part of store-shopper interaction and the customer experience to companies that have only their own best interests at heart, not the retailer's.

Now, I'm sure that some retailers heard my idea for Front End Systems Global and said to themselves, how soon can I start to do business with them? And I'm sure that somebody out there wondered if they could beat me to the punch.

But any retailer that wants to achieve a differentiated position in the marketplace, establish a unique brand identity and maintain a highly targeted and even intimate relationship with its shoppers, ought to be appalled by my proposal.

They ought to say, "Why would I do that?"

Exactly. Why?

That's what's on my mind this morning and, as always, I want to hear what is on your mind.
by Kevin Coupe

Interesting piece in the Wall Street Journal that looks back on the Toys R Us collapse and posits that while the retailer "had its challenges … it wasn't a dying business. It was cannibalized by a private-equity culture that sees workers not as stakeholders but as part of the plunder."

Toys R Us, the story suggests, "offers a vivid example of how they operate. In their 2005 leveraged buyout, two private-equity firms, Bain Capital and KKR, and Vornado Realty Trust immediately piled on over $3 billion of new debt.

"With 97 percent of its operating profits now going to pay interest, the company had little left to fix up the stores. How could it compete with Walmart, much less Amazon? There was no cushion when the Great Recession hit.

"Basically, the investors had put the company in handcuffs, seized its life vest and thrown it in the ocean. If Toys R Us survived, the investors would declare themselves geniuses. If it didn't, they'd walk away after collecting $470 million in interest and 'advisory fees'."

Better to move on to the next case … or victim. Leaving the retailers with which they work, to use a Bruce Springsteen lyric, "closer to the grave … then comes the dawn … woke up this morning shackled and drawn."

Now, I'm not entirely sure I buy the fact that the Toys R Us business model was sustainable long-term … but it certainly didn't help that they people pulling the strings probably were thinking short-term, not long-term.

Here is the real Eye-Opening passage from the Journal story:

"More than 40 percent of the major retail or supermarket companies that have gone bankrupt since 2015 were owned by private equity companies."

In other words, it can - and probably will - happen again.

The thing is, many of these private equity folks don't give a damn about the companies in which they invest, or the customers they serve, or the people who depend on them for jobs. They're in it to make a buck - many bucks - and don't worry about implications or repercussions, except on the next deal.

Another compelling passage from the Journal story:

"It's understood that in our economic system, companies sometimes fail and workers lose their jobs. But this belief that workers are nobodies, mere pieces the investors can flick off the Monopoly board with no consequences, is a mark of our toxic times."

No kidding.

Not everybody, to be sure. There are financial people out there who feel a deep responsibility to the companies with which they work, to the communities they serve and the people who depend on them to feed, house and clothe their families. They make deals, but they keep in mind a higher purpose. Making money is important, but prefer to do it through addition and multiplication whenever possible, not through subtraction, division and destruction of value. (I would point to Scott Moses of PJ Solomon as representing this more enlightened point of view.)

Not to over-simplify things, but the problem, of course, is that as competition toughens, many retailers will be looking for any port in a storm, hoping for someone to help them weather the tsunami and maybe even convincing themselves that it will be easy money.

It is not going to get any easier. Maybe not ever.

"Shackled and drawn," indeed.
In Rochester, the Democrat and Chronicle reports that the Pittsford, New York, Wegmans store is testing a new convenience-oriented app called Wegmans 2GO.

According to the story, "Users can order prepared foods — pizza, wings, subs, sushi, soups, some ready-to-heat home-style meals, create-your-own-salad salads and drinks — for pickup in the prepared foods department or curbside pickup at designated spots on the far left side of the store's parking lot." Delivery also is available. "The minimum order for delivery is $20, plus a $10 fee," the story says. "There's no minimum order (or fee) for in-store or curbside pickup."

A rollout to other stores will depend on how the test goes.
KC's View: Another example of the fact that format matters less today than ever before, as retailers look for ways to compete on a number of fronts, understand that in the food business, share of stomach is a critical measurement.

For Wegmans, which always has set a standard in the prepared foods area, this is just a matter of making it easier for people to shop. I would expect this top be a successful test, and that Wegmans will find ways to roll it out through the company.
Corporate Drumbeat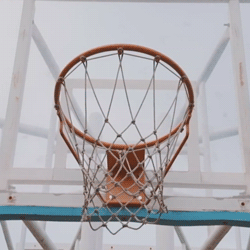 "Talent wins games, but teamwork and intelligence wins championships." -Michael Jordan

At Samuel J., we don't believe in the so-called "retail apocalypse."

"Retail self-destruction," maybe. But that only happens when companies and leaders don't adapt their stores to new competitive realities, don't create compelling customer experiences, and don't bring together exceptional talent and build extraordinary teams that can thrive and succeed even in the toughest of times.

Is this easy? Of course not. But it is achievable … especially when you have Samuel J. Associates on your team.

At Samuel J., our value never has been greater, because we understand the connection between great talent and innovative businesses. We are uniquely positioned to put together people and organizations in a way that builds expertise, cultivates leadership, and turns business challenges into business opportunities.At Samuel J, we know how to do it in a timely fashion and exceeds our clients' high expectations. And we have the winning record to prove it.

Click here to find out more.

At Samuel J. Associates, we help you find the right talent and build the right team.
Inc. reports that Amazon has "launched a new store on its website Monday dedicated exclusively to Shark Tank companies. Though Amazon has sold goods from Shark Tank entrepreneurs in the past, the new site is the company's first online store featuring only Shark Tank products and lets consumers search by businesses that made deals with multiple sharks. More than 70 products that landed investments between seasons one and nine are available in the new collection, and products from season 10 will be added in the future."

The story notes that this deal could serve to give Amazon "an early look at which products are generating the most sales online, which could help inform decisions about potential acquisitions." Amazon bought Ring, the home security startup, earlier this year; the company had appeared on Shark Tank, though it did not get a deal on the show.
KC's View: Very smart. It is critical for retailers for find an edge wherever and whenever they can, and Amazon is smart to tap into an established and even high-profile source of innovative products and services.

It strikes me as even more important - though not a direct response - in view of the comment by Marc Lore, who runs US e-commerce for Walmart, that he sees the possibility that the company could acquire as many as 40 smaller, digital-only retail brands that will supplement and expand the company's reach. Suddenly, there may be a raging competition for such companies, with Amazon and Walmart each looking to make moves that will give them a competitive advantage.

Big week for drugstore retailers saying they are not worried about Amazon.

First, it was CVS CEO Larry Merlo, who said that his approach to competing with Amazon is to not "leave any white space for Amazon to disrupt," and argued that while Amazon's purchase of PillPack was interesting, it is a "niche" business using "off the shelf" technology that doesn't have that big of an upside.

Now, Bloomberg has an interview with Walgreens Boots Alliance CEO Stefano Pessina, who said that "it will be easier for his company to move online than it will be for Amazon.com Inc. to copy its massive store network."

In the interview, Pessina "predicted that Amazon 'will find it more difficult to create the physical infrastructure than we will find it difficult to digital-ize our company,' citing an ongoing overhaul of the company's software and digital operations. He predicted that people will still want to interact with other human in store, or to have the reassurance of a pharmacist to answer questions about a prescription."

And, he said that "reports that Amazon.com may open up thousands of physical stores is a acknowledgment that a brick-and-mortar presence is still important in some retail markets.

KC's View: Methinks he doth protest too much.

I'll buy the argument that a network of bricks-and-mortar stores - if they are well run and decidedly differentiated, with relevant and resonant products and services - can be a decided advantage. But I completely reject the notion that it is easier for a company like Walgreen to go digital than it is for a company like Amazon to get physical. That's something that Tom Furphy and I have talked about numerous times in The Innovation Conversation … and I know that he feels it is much more challenging for an existing business to cast aside legacy methods of doing business and adapt to the demands of online retailing.

Some of this is betrayed by Pessina's own words, I think, because you don't compete with Amazon by "overhauling existing software and digital operations." You compete by rethinking everything you've been doing, by challenging assumptions, by being willing to rethink every aspect of your business.

I think companies like Walgreen and CVS, in fact, are trying to do this with their various health care moves. But I think that trying to diminish Amazon's impact and potential is the wrong approach.

The Hartman Group is out with a new report about low income shoppers and their relationship to diet, health and nutrition, concluding that while they have the same aspirations as higher income consumers in terms of eating, cooking and wellness, they are "more likely to view their diet and health as diminished relative to other consumers."

Some excerpts:

• "They do not see themselves eating as well as the average American in terms of health, freshness, quality, or variety. They're also more likely to perceive themselves as less healthy, especially on a range of mental health factors related to stress, relaxation, and balance."

• "Low-income shoppers are as likely to cook as higher-income folks, but their tight budgets preclude risk taking. They opt more often for whatever is easiest and cheapest and are less likely to prioritize nutrition."

• "Low-income consumers feel more barriers between them and their aspirations — especially affordability and access. These barriers tend to be external and therefore potentially amenable to companies that may have solutions."

KC's View: To me, it is this last sentence that strikes me as a call to action - if provided with the opportunity to buy and eat healthier foods within their budget restrictions, many low income people will take advantage of it. But they are waiting for help, which can be provided by the savvy retailer and/or supplier.

Imagine being the company that helps people achieve their aspirations. That's a pretty good basis for a long-term relationship.

Bt the way, there was another passage in the study that caught me up short:

Federal definitions of "low income" actually cover the majority of American consumers and include consumers one might otherwise consider "middle class" — those making around or just under 400% of the poverty level. This fact points to a large population size of consumers — many of whom are not typically understood as "low income" — who face financial difficulties in affording everyday expenses, including food and beverage.

In other words, there may be a bigger audience for this approach than one might think … and when the next recession inevitably comes, probably sooner rather than later, it'll get bigger still.

The Financial Times writes about how growing "interest in agricultural and food technology is the result of several powerful trends. Growing demand for protein, especially from the developing world, is putting pressure on food supply. At the same time, consumer tastes in the western world are shifting from mass-produced brands towards healthier and more unique products.

"Into that mix comes a burst of scientific innovation, ranging from gene editing, artificial intelligence and digital technology, that is now being applied to food production and crops … Around the globe, money is rushing into new forms of agriculture and food distribution, funding projects ranging from vertical farms and agricultural robots to alternatives to meat. In the five years to 2017, annual global investment in food tech, from farm management systems to robotics and mechanisation, more than tripled to $10bn, according to AgFunder, a venture capital tracker."

You can read the full story here.
KC's View: This sounds similar to another story, from the Washington Post, that we referenced a few days ago. But it actually is a different story, and worth taking a look at … in part because it adds to the perception that there is something happening in this area that is gaining momentum. It'll create all sorts of challenges and debate, I suspect, but it is a conversation worth having.

• CNet reports that "eBay has filed a lawsuit against Amazon, accusing its e-commerce rival of illegally poaching sellers on its marketplace." The suit, according to the story, "accuses Amazon of having 'perpetrated a scheme to infiltrate and exploit eBay's internal member email system' over the past few years … The lawsuit comes two weeks after eBay sent a cease-and-desist letter to Amazon, saying it had uncovered evidence, going back years, of the alleged poaching effort."

Amazon has not commented on the suit.


• Amazon this week announced "a $2 million grant to the Alliance for Education to create the 'Right Now Needs Fund' to help meet the urgent and basic needs of students attending Seattle Public Schools. This money is meant to be flexible and could be used to purchase a needed raincoat or school supplies, or to provide food in backpacks to feed students over a long weekend."

The announcement goes on: "The Right Now Needs Fund will help principals, teachers, and parents collaborate to remove students' most basic barriers to learning in all Seattle Public Schools during the 2018-19 and 2019-20 school years. Spread over the next two years, Amazon will grant $2 million to the Alliance for Education to serve as the administrator of the funds for all Seattle Public Schools. The Alliance will disburse the funds to schools according to student needs, and higher poverty schools will receive more support. The only stipulation of the fund is that it must directly benefit students and not replace currently budgeted items."


• Amazon also this week announced that it will "invest $10 million in Closed Loop Fund to support recycling infrastructure in the United States. Amazon's investment will increase the availability of curbside recycling for 3 million homes in communities across the country, making it easier for customers to recycle and further develop end markets for recycled commodities. The investment will divert 1 million tons of recyclable material from landfill into the recycling stream and eliminate the equivalent of 2 million metric tons of CO2 by 2028—equivalent to shutting down a coal-fired power plant for six months."

The announcement notes that "roughly half of Americans today lack access to convenient, sufficient curbside recycling at their homes. Closed Loop Fund finances the building of advanced recycling infrastructure and services, bringing this invaluable service to the community while saving taxpayers and municipalities money."
• CBS News reports that 22 of the top 25 US hamburger chains have "received a failing grade in a review assessing their practices and policies on antibiotics use in their beef products." The review was conducted by the Center for Food Safety, Consumer Reports, Food Animal Concerns Trust, U.S. PIRG Education Fund, Friends of the Earth, and Natural Resources Defense Council.

The "F" grade was assigned because the chains lacked "any announced policy to source beef raised without the routine use of antibiotics."

Among the chains failing the test were McDonald's, Burger King, Sonic, Jack in the Box, Whataburger, Five Guys, In-N-Out, SmashBurger, and Krystal.

Wendy's got a D because "15 percent of its beef is sourced from producers that cut the use of tylosin, an antibiotic, by one-fifth."

Only two chains got an A - Shake Shack and BurgerFi.

The story notes that "the Centers for Disease Control and Prevention (CDC) calls antibiotic resistance 'one of the biggest public health challenges of our time.' The World Health Organization (WHO) calls it 'one of the biggest threats to global health, food security, and development today.'

"'Each year in the U.S., at least 2 million people get an antibiotic-resistant infection, and at least 23,000 people die,' the CDC says."


• USA Today reports that Arby's is venturing into an unusual area for a fast food chain - starting next weekend, it will begin serving a seared duck sandwich in 16 locations, and in "limited quantities."

The offering is said to coincide with many states' duck hunting season.

The sandwich will feature, according to the story, "a premium duck breast, smoked cherry sauce, crispy onions all on a signature Arby's bun."

The paper says that this "is not the first time Arby's has paid homage to hunters. Two years ago, the company released a venison sandwich in select markets to celebrate the start of hunting season. Additionally, the company debuted an elk sandwich last year in three locations in Colorado, Wyoming and Montana — three states where elk hunting is popular."


• The New York Times reports that social media is awash in rumors that Coca-Cola may be discontinuing Tab, the diet soft drink that it introduced in 1963, long before it brought out Diet Coke. However, the company says that this isn't true, though its largest bottler has "discontinued offering Tab in stores in portions of its 14-state territory, which includes Ohio, Kentucky, Virginia, North Carolina and the District of Columbia."

The story notes that such rumors - which prompt cries of outrage and petitions delivered to Coke headquarters - emerge every once in a while.

The Times notes that Publix stores in the affected region have been securing Tab from Florida stores, where it still is being sold.

Responding to our piece about Jeff Bezos' space ambitions, one MNB reader wrote:

As a mid-gen boomer, I've long questioned whether the large attitudinal & societal changes that have come from our generation will be on balance positive to society ... or the start of a self indulgent decline similar to past "civilizations".  Your link to the Wired article about Bezos' Blue Origins gave me pause to rethink the idea of Boomers as a collective launch pad for thoughts and actions coming from subsequent generations. The end remains unwritten, but I'm feeling better about our generation's legacy.



Regarding the reported slowdown in new Amazon Prime memberships, MNB reader Dan Jones wrote:

Amazon has 97M US households in Prime – and growth "slowed" to 8% in the last year.
 
There are only 120M households in the US.  So Amazon increased members from 89M to 97M – that means that 20% of every household that was not a member became a member in the last year.  That is remarkable.

Agreed.
Industry Drumbeat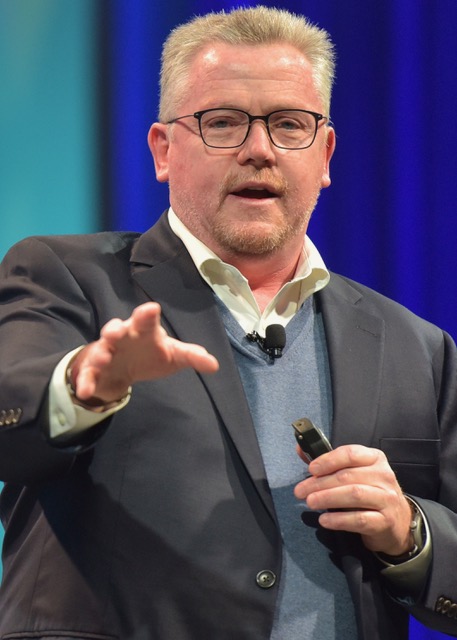 In this fast-paced, interactive and provocative presentation, MNB's Kevin Coupe challenges audiences to see the fast-evolving retail world through a radical new technological, demographic, competitive and cultural prism. These issues all combine to create an environment in which traditional thinking, fundamental execution, and just-good-enough strategies and tactics likely pave the path to irrelevance; Coupe lays out a road map for the future that focuses on differential advantages and disruptive mindsets, using real-world examples that can be adopted and executed by enterprising and innovative leaders.

Constantly updated to reflect the hand crafted news stories covered and commented upon daily by MorningNewsBeat, and seasoned with an irreverent sense of humor and disdain for sacred cows honed over 30 years of writing and reporting about the best retailers and retail strategies, "RETAIL 2020/WTF" will get your meeting attendees not just thinking, but asking the serious questions about business and consumers that serious times demand.

Here's what Joe Jurich, CTO of DUMAC Business Systems, has to say about a recent appearance:

"Kevin recently participated in and spoke at our Annual User Conference.  Our group consisted of independent retailers, wholesalers, and software vendors – a pretty broad group to challenge in a single talk.  While his energy, humor, and movie analogies kept the audience engaged, his ability to challenge them to think differently about how they go to market is what really captured them!  Based on dinner conversations afterward, he appeared to have left everyone thinking of at least one new approach to their strategy!"

Want to make your next event unique, engaging and entertaining? Contact Kevin at kc@morningnewsbeat.com , or call him now at 203-253-0291.
In the National League Championship Series, the Los Angeles Dodgers defeated the Milwaukee Brewers 5-2, taking a 3-2 lead in the best-of-seven series.

And, in the American League Championship Series, the Boston Red Sox beat the Houston Astros 8-6, taking a 3-1 lead in the best-of-seven series.

PWS 52