Join the MNB Community.
Get a Wake Up Call each morning...
Email:
Explore the MNB Archives

From The MNB Archives
Monday, July 24, 2017
by Kevin Coupe

While I wasn't writing MNB during my time off, that doesn't mean I wasn't paying attention … and here are some of the Eye-Opening stories that struck me as worth noting here …. with commentary provided in italics.

• CNBC reported that Amazon said that its third annual Prime Day sales "grew by more than 60 percent from the same 30-hour window in 2016, with a 'record number' of Prime members shopping across 13 countries, Amazon said. It added that 'tens of millions of Prime members' rang up purchases during the event, up more than 50 percent from last year's shorter Prime Day."

Indeed, Amazon says that Prime Day 2017 was its single biggest sales ever, with volume passing that of last year's Black Friday and Cyber Monday. And, CNBC wrote, "This year's performance shows the self-created shopping holiday continues to have room to grow, which is notable given that July tends to be sluggish time for retailers."

Meanwhile, Bloomberg wrote, "Wal-Mart and EBay Inc. both stepped up the competition on Prime Day. Wal-Mart offered Google Home, a rival to Amazon's Echo, for $99, a $30 discount. EBay's home page tweaked Amazon with a slogan, 'Their Prime Deal is our Everyday Deal,' and offers including free shipping, price matches and no membership fees. EBay promoted discounts on a variety of products, including electronics, appliances, footwear and power tools."

CNBC wrote that Walmart and its Jet division tried to match many of Amazon's discounts on Prime Day, with Market Track saying that Walmart and Jet were far better than other retailers (including Target and Best Buy) at being competitive.

At the same time, Amazon continued to use its Echo/Alexa system as a way to expand its ecosystem, with Bloomberg reporting that it is using "steep discounts to turn its Echo speaker into a best seller on the company's annual Prime Day, making good on a bet to use the marketing event to push its voice-activated digital assistant into more homes … Even if Amazon loses money on the speaker sales, it gets a toehold for its Alexa platform to become more connected to shoppers who can use the device to check the weather, stream music, hail an Uber, order pizza -- and of course buy more from Amazon -- by voice command."

However, Bloomberg also reported that there may be some resistance: "Fewer than 1 percent of shoppers are willing to use Alexa to order items that cost more than $25 because they don't trust the platform to get their order right, according to One Click Retail, which analyzes e-commerce data."

There was a time, hard as it is to believe, when the term "Black Friday" didn't exist. There was a time, not so long ago, when "Cyber Monday" was an unknown combination of words. It isn't hard to believe that we may reflect on the time predating "Prime Day" with some level of nostalgia … even as many of us place orders and take advantage of the deals. (Not me, by the way. I didn't go on Amazon on Prime Day. I'm not even sure I went online. I was on vacation. I heartily recommend it.)

This isn't just an internet conceit. There also are days in this country that celebrate shopping at small retailers, a concept created by a credit card company. And towns and villages everywhere have sidewalk sales that they use to grow traffic and sales. It's just that bigger companies take such things to new levels.

I don't blame Amazon's competition for trying to dip their beaks a bit. The more interesting question to ponder, I think, is whether any of the competitors have the kind of muscle to create their own, separate versions of Prime Day. I'm not even sure the degree to which Walmart could do this successfully.

As for the One Click Retail conclusion about the limits to Alexa-based shopping … I think this is temporary at best, even if it is true right now. There are a lot of things that people do on Amazon, and on the internet in general, that a lot of people and companies predicted never would happen. And then, to paraphrase the old Amazon commercial, what used to seem unlikely and/or impossible becomes completely normal.


• Walmart reportedly is in the process of developing facial recognition software that can be used in its stores to identify unhappy and frustrated customers. When such customers are detected, employees will be "pinged" so they can go to the store's checkout lanes and alleviate any concerns and problems.

The Wall Street Journal reported on a patent application filed by Walmart that said "it is easier to retain existing customers than acquire new ones through advertising. Often, if customer service is inadequate, this fact will not appear in data available to management until many customers have been lost. With so much competition, a customer will often simply go elsewhere rather than take the time to make a complaints." Hence, the investment in a system that "links customers' facial expressions or 'biometric data' as its called in the patent filing to their transaction data - meaning how much they are spending and what they are buying."

Business Insider notes that "Walmart has previously tested facial recognition technology, but later abandoned the program because it was ineffective. In 2015, the company tested the technology in an unspecified number of stores to try and detect shoplifters and prevent theft."

I wonder if it is easier or harder to tell if a person is stealing from you, as opposed to just unhappy with the whole experience. I actually think this is a pretty good idea, but waiting until the person gets to checkout - assuming they actually do - strikes me as a mistake. Those kinds of interventions need to be take place in the aisles … and if they do, they are the interactions that can distinguish the physical store experience from the virtual kind.


• The Wall Street Journal had a story about how Walmart has replaced flesh-and-bone employees in almost all of its 4,700 US bricks-and-mortar stores with a piece of technology.

The employees used to work in the stores' back rooms and "count cash and track the accuracy of the store's books." But now, the stores have "started using a hulking gray machine that counts eight bills per second and 3,000 coins a minute. The Cash360 machine digitally deposits money at the bank, earning interest for Wal-Mart sooner than if sent by armored car. And the machine uses software to predict how much cash is needed on a given day to reduce excess."

Judith McKenna, Wal-Mart's U.S. chief operating officer, says that the change is both natural and inevitable, that "the role of service and customer-facing associates will always be there," though "there are interesting developments in technology that mean those roles shift and change over time."

The WSJ wrote that this is part of a broader trend: "Nearly 16 million people, or 11% of nonfarm U.S. jobs, are in the retail industry, mostly as cashiers or salespeople. The industry eclipsed the shrinking manufacturing sector as the biggest employer 15 years ago. Now, as stores close, retail jobs are disappearing. Since January, the U.S. economy has lost about 71,000 retail jobs, according to data from the Bureau of Labor Statistics."

I've read a couple of follow up pieces noting that if the federal government really wants to focus on lost jobs in the US, it really ought to be concentrating on retail, not the coal industry (there apparently are something like 50,000 US coal mining jobs in the US - not a big number, unless you happen to be a coal miner). I think this is a fair point, though I don't think it means wading in with a heavy hand to try to somehow stop the growth of e-commerce, because that would be akin to trying to stop the wind from blowing.

This isn't hugely surprising on Walmart's part - it is a company that long has looked for every possible way to drive costs out of the system. Amazon gets a lot of attention for creating systems and processes that are less reliant on flesh-and-bone than its bricks-and-mortar brethren, but the fact is that every retailer is trying to find ways to do more with fewer people.

The thing is, as customers we all know when we've walked into such stores - we need help, or want guidance, and there's nobody home and/or nobody paying attention. Those moments generally translate into missed sales and, often, lost customers.

BTW…it is worth noting that at least some of those displaced Walmart employees were converted into store greeters. Assuming they weren't placed in windowless back rooms counting money for a reason - like a lack of social skills - that's what retailers ought to be doing.

On the other hand, I wonder of those greeters eventually might be replaced by robots with facial recognition software.


• Bloomberg reported the other day that Albertsons "has put its plans for an initial public offering on hold," a reaction to the proposed $13.7 billion acquisition of Whole Foods by Amazon.

According to the story, "Albertsons had been considering reviving its IPO plans, which were initiated about two years ago, with plans to go public by the end of the year. However, the uncertainty about retail created by the Amazon-Whole Foods deal, along with what is described as "struggling financials and rival retailer Kroger's weak performance in the public market," persuaded Albertsons executives that an IPO would not achieve a desired valuation of up to $12.4 billion.

Lots of uncertainty in the public markets, so I don't blame Albertans for this decision. In fact, I always think it is a good thing when retailers focus more on Main Street than Wall Street.


• GeekWire wrote that "if the Amazon acquisition of Whole Foods goes through, Amazon could become the top grocer in the U.S. by 2030, says Brittain Ladd, who worked on global expansion for the online retail giant's grocery arm, AmazonFresh.

"Combining the leading online retail company with a respected grocer is bad news for competitors such as Walmart, Kroger and Target. Ladd, who also worked on supply chain, logistics and delivery during his three years at Amazon and is now a strategy and supply chain consultant in the grocery industry, predicts Amazon will rapidly gain market share against these companies over the next few years.

"Ladd predicts Amazon will pass Kroger to become the number two grocer in the U.S. by 2025, and surpass Walmart to claim the number one spot some time between 2027 and 2030."

There's a lot that can happen between now and 2030. These kinds of predictions depend on companies and Walmart and Kroger not making big moves of their own. I wouldn't bet on that. That said, some of them better get it in gear...


• TechCrunch reports that even as word spread last week that Amazon appeared to be gearing up for an entry into the meal kit business, it appears that it already is testing the service in Seattle.

According to the story, "Seattle resident Josh Chadd told GeekWire (via Business Insider) about his experience with the service, which involved ordering a pre-portioned Steak Au Poivre box that ships with prepared ingredients and an easy to follow recipe. The meal was one of a number of options that showed up on Amazon's website, including Tacos Al Pastor, about a week or two ago for Chadd, who is an AmazonFresh customer. The limited trial seems to have begun around the end of June, judging by user reviews posted to the e-commerce site."

There are said to be about 17 meal kits available to order, ranging in price from $14.99 to $18.99.

"This is the clearest indication yet that Amazon intends to offer meal kits as a proper service," TechCrunch writes. "The e-commerce giant often spins up a business in a limited market first, as it has done with grocery pick up and delivery service and AmazonFresh prior to this, as well as its cashier-less retail shopping experience."

Getting into the meal kit business seems like a natural thing for Amazon to do .... but then again, I think it is natural thing for most food retailers to do. Shame on them for paying no attention to this concept, and essentially leaving the door open for the likes of Blue Apron and Chef'd to walk in, steal some market share and demonstrate how disruption works.


• Former Walmart US CEO Bill Simon told Fox Business that he anticipates that Amazon will face far more regulatory scrutiny as it grows, and that people are starting to "complain about how the way they price and they scrape prices across the market."

Is he really anticipating such scrutiny? Or hoping? Because the idea that a former Walmart CEO would criticize any other retailer for its pricing practices is sort of rich.

BTW … I would agree with Simon that Amazon will face more regulatory scrutiny. Everybody faces more scrutiny as they get bigger and more powerful.


• Starbucks announced last week that it has named Lucy Helm - who has been with the company for almost two decades, most recently as general counsel - to be its chief partner officer. CNBC notes that Helm has been working in the job on an interim basis leading up to the announcement.

The appointment comes as Starbucks has been embarking on a set of new initiatives designed to improve speed and customer service in the stores, even as an external survey of employees revealed that some three-quarters of them feel that stores are not sufficiently staffed to meet customer demands. Starbucks officially disputes the results of that survey.

In a statement to employees, CEO Kevin Johnson said that Helm is "ideal" for the role, adding, "During her years at Starbucks, she has held a variety of important positions that have, in sum, given her a comprehensive understanding of Starbucks operations and our unique culture. As many of you already know, to work with Lucy is to understand her profound passion for partner advocacy."

A couple of thoughts here.

First, if I were an employee and the company informed me that the new liaison/advocate was someone who until recently was the firm's lawyer ... well, let's just say that this wouldn't necessarily be the most reassuring news I'd ever gotten. That's not to make any sort of judgement about Lucy Helm ... for all I know, she indeed could be the perfect person for the job.

But I also keep thinking about a time when it was the CEO's job to be an advocate for the company partners ... that used to be part of the gig. Is Starbucks getting so big that the folks in the front office are disconnected from what's going on in the stores? I'm not saying this is the case. I'm just asking the question.


• Interesting piece in the New York Post about how a New Mexico man was arrested and charged with beating and attempting to kill his girlfriend after the Amazon Alexa system in their home called the police.

According to the story, the man believed that the woman was cheating on him and was in the process of attacking her when he said, "Did you call the sheriffs?"

"The question was inadvertently picked up by the smart speaker and the voice-powered virtual assistant recognized the phrase as a command - prompting it to call 911, Bernallillo County Sheriff's Department Deputy Felicia Romero confirmed to the Post on Monday."

Local law enforcement officials responded to the call and, using a crisis negotiation team and a SWAT team, managed to subdue and arrest the assailant.

I have to admit that one of the things that I find most interesting about this story is the fact that I can't find anyplace where anyone actually used the "wake word" to activate the Alexa system. That's not supposed to happen. I'm not exactly worried about this, but it does make me think.


• MarketWatch reported on how hundreds of the internet's biggest companies and activist organizations - including Amazon, Netflix, Yelp, Spotify, the American Civil Liberties Union (ACLU), the Writers Guild of America (WGA), and (go figure!) Pornhub - "are sounding the alarm and rallying internet users against U.S. government plans to roll back net neutrality rules."

The MarketWatch story provided this context: "Net neutrality, also called open internet, is the idea that everyone as a right to fair and unfettered online access. Under President Barack Obama, the Federal Communications Commission reclassified internet service providers with Title II of the Telecommunications Act, allowing them to regulate providers as common carriers, like telephone networks. Now, under a new administration and agency head, Ajit Pai, the FCC is planning to reverse Obama-era open internet policies."

Among the companies pushing for a rollback of net neutrality rules are Verizon, Charter Communications, Spectrum (which used to be Time Warner Cable), and Comcast. AT&T has said that it is sympathetic to the pro-net neutrality activists, but the story noted that "critics have denounced AT&T's support as a publicity stunt."

I find myself a little leery about siding with Pornhub on anything … but on the other hand, I think I'd rather side with Pornhub than Verizon or any of those other guys. I totally believe in the concept of net neutrality, and think that reversing the current FCC classifications is akin to betraying the public trust. Not that companies like Verizon or Comcast have the public interest at heart…


• I was sorry to read about the passing of Martin Landau, the highly accomplished character actor who first came to national prominence as one of James Mason's henchmen in Alfred Hitchcock's North by Northwest, and later in his career was brilliant in Tucker: A Man and His Dream, Crimes & Misdemeanors, and Ed Wood (for which he won a Best Supporting Actor Oscar). He was 89.

Even before I saw Landau in the Hitchcock masterpiece, I saw him in "Mission: Impossible," the landmark late-sixties TV series in which he co-starred for the first three years, playing Rollin Hand, a master of disguise. Loved that show, and love him in it.

One other thing. If you ever want to win at trivia, one almost surefire way is to ask the names of the original regular cast of "Mission: Impossible." Most people will say Peter Graves, Barbara Bain, Greg Morris, Peter Lupus and Landau. But they're wrong - because Peter Graves only joined the series in the second season, with Steven Hill playing Dan Briggs, the leader of the spy team, in the first season. And, Landau only became a series regular in the second season - in the first season, he was always credited as a "special guest star." I know this all seems arcane, but that's why they call it trivia … and besides, you can't get this kind of information on other business blogs.

Glad to be back...

As of today, it is less than a month - August 23, to be precise - until Whole Foods shareholders will vote on the proposed $13.7 billion acquisition of their company by Amazon. But while the time is short until that vote, there are a lot of moving pieces that have to fall into place for the purchase to actually take place.

For example ... The Washington Post reports that Rep. David Cillicine (D-Rhode Island), who serves on the US House of Representatives subcommittee on regulatory reform, "is urging Congress to hold a hearing to analyze Amazon's proposed $14 billion acquisition of Whole Foods, a merger that critics say could cramp innovation and hurt workers ... In a letter submitted to the panel's Republican leadership, Cillicine highlighted concerns about Amazon's dominance in online retail and the potential for the e-commerce giant to use its control over Whole Foods to unfairly disadvantage other businesses."

Cillicine argues that the proposed $13.7 billion acquisition of Whole Foods by Amazon "occurs during a long period of economic concentration that has already caused a decline in workers' wages and mobility ... essentially allowing a small number of monopolists to hoard the 'fruit of economic growth."

The Post (which, it should be noted, is owned by Amazon founder/CEO Jeff Bezos in a private investment), writes that "Cillicine is not the only member of Congress to call for a close examination of the deal. Rep. Ro Khanna (D-Calif.), who represents a district in Silicon Valley, told CNBC last month that the acquisition would 'hurt local grocery stores'."

That's not all.

Reuters reports that a group of Congressional Democrats - including Sen. Cory Booker of New Jersey - has "urged the U.S. Department of Justice and Federal Trade Commission in a letter this week to conduct a more in-depth review of online retailer Amazon's plan to buy grocer Whole Foods.
The lawmakers asked that the review include consideration of what effect the $13.7 billion deal could have on - including access to - healthy foods in so-called food deserts where residents may have limited access to fresh groceries."

And, GeekWire reports that the "United Food and Commercial Workers International Union, an organization that represents more than 1 million retail workers across the U.S., has come out with criticisms of Amazon's $13.7 billion deal to buy Whole Foods Market, saying that the deal could hurt customers and workers and lead to significant automation of jobs. In a letter to the Federal Trade Commission, UFCW President Marc Perrone called Amazon an 'online retail monopoly' and argued that 'the scope and weight of Amazon's digital reach poses a severe and constant economic threat to consumers, retailers, and especially grocers, irrespective of whether they're located online or are traditional brick-and-mortar stores'."

The Associated Press reports that "Amazon is just one of several major tech companies — such as Google and Facebook — facing new scrutiny over their market power, which doesn't map neatly onto traditional notions of monopoly.

"When a company dominates a market, it typically pushes up prices to boost profits — something U.S. antitrust law is geared to prevent. Amazon, however, has a track record of keeping prices low and locking customers in to sell more stuff. For instance, the company typically sells gadgets like its tablets for little or no profit — but then pushes people to buy digital movies they can watch on the tablet."

Indeed, the Seattle Times writes that "a key legal question is whether Seattle-based Amazon has grown to the point of discouraging innovation from competitors." And the Times goes on to say that it really all depends on how regulators want to define competition: "Most analysts aren't worried about the Whole Foods deal being derailed by antitrust probes, partly because the food-store chain had just 1.6 percent of the U.S. grocery market, according to Euromonitor. It is dwarfed by operators such as Wal-Mart Stores, which has more than 26 percent of the market, and Kroger with 10 percent." In fact, Amazon has a smaller market share in terms of food that Whole Foods, which would make an antitrust challenge unorthodox at best.

The Wall Street Journal reports that while Whole Foods shareholders will vote next month, Amazon actually is trying to remove some of the pressure on the government to make a decision.

According to the story, "The government's initial 30-day clock for reviewing the deal started June 23, a week after Amazon announced its plans to acquire Whole Foods for $13.7 billion including debt. But in a corporate filing Friday, Whole Foods said Amazon would re-file documents next week seeking government approval on the deal, effectively re-starting the clock and removing some of the deadline pressure.

"Companies sometimes use the tactic in the hopes that antitrust enforcers will get comfortable enough with their transaction during the extended initial review that they will agree to forego a longer probe."

And if this is not enough ... CBS News reports that the Federal Trade Commission (FTC) is investigating whether Amazon;'s discounts are everything they;'re cracked up to be. According to the story, the FTC "is looking into allegations that Amazon misleads customers about its pricing discounts ... The probe is based on a complaint from the advocacy group Consumer Watchdog," which charges that Amazon "often employs 'previous' prices, which it alleges are designed to give the appearance of big discounts. Consumer Watchdog said the 'previous' prices appear to replace Amazon's 'list price,' which earlier this year came under fire for allegedly failing to reflect the actual market price of an item."

KC's View: It is not for nothing that Amazon, according to Reuters, spent $3.2 million on its DC lobbying efforts in just the second quarter of this year.

I've been thinking about this a lot over the past few days. In other situations, I've actually suggested that federal regulators need to adjust the way they think about competition, and not apply 20th century rules to 21st century constructs. By that logic, maybe they do need to give the Amazon-Whole Foods deal a harder look than a simple market share calculation would suggest.

That said, I've also generally taken the position that traditional retailers should not be protected from competition by the government. it is absolutely true that Amazon is a major, disruptive competitor with enormous reach and buying power - I think it is even fair to say that Amazon's penetration into the American consciousness actually outweighs its sales and profits. But Amazon should not be prevented from taking the next step in its evolution because other retailers are concerned about the competition.

Make no mistake, this is at least part of the calculation. It is no coincidence that one of Rep. Cillicine's constituents is CVS - a retailer that has to be concerned about any possible expansion by Amazon into the prescription/pharmacy business.

I was interested the other day to read a piece in the New York Times about economist Michael Mandel, who disagrees with many of his brethren in arguing that "the move toward e-commerce is creating more jobs than are being lost in the brick-and-mortar retailing industry — and that these new jobs are paying much higher wages than traditional retail jobs." Mandel, the Times wrote, "contends that most economists are using the wrong job numbers to measure the e-commerce industry. He says that government numbers and conventional industry classifications don't properly count all the jobs associated with e-commerce — in particular, the numbers miss large parts of the industry like fulfillment centers and distribution warehouses. As anyone who has noticed the growing volume of big brown boxes being delivered to people's homes can imagine, facilities like that, which are tied to the e-commerce sector, are expanding rapidly."

So maybe we don't have to worry about jobs after all. Just the jobs represented by the UFCW. (Public policy has to go beyond worrying about just one segment of the job market, I think. It seems to me that there are bigger fish to fry.)

I'm not done thinking about this, and I don't think that federal regulators should be done thinking about it either.

I don't think their decision should be knee-jerk one way or the other. And I don't think politics should enter the decision. (This last part worries me. President Trump keeps equating the Washington Post with Amazon, and over the weekend even sent out a Tweet referring to them as the "Amazon Washington Post." I can understand why he doesn't like the Post, but that shouldn't be part of the regulatory process.)

I do believe that we have to view the nature of competition through a different prism than in the past, but I continue to believe that Amazon's ability to innovate within its sphere of influence does not prevent other retailers from being disruptive in their own way. But it is up to them to do so, not turn to the feds for protection.

Corporate Drumbeat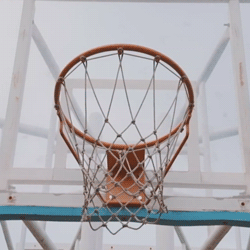 "Talent wins games, but teamwork and intelligence wins championships." -Michael Jordan

At Samuel J., we don't believe in the so-called "retail apocalypse."

"Retail self-destruction," maybe. But that only happens when companies and leaders don't adapt their stores to new competitive realities, don't create compelling customer experiences, and don't bring together exceptional talent and build extraordinary teams that can thrive and succeed even in the toughest of times.

Is this easy? Of course not. But it is achievable … especially when you have Samuel J. Associates on your team.

At Samuel J., our value never has been greater, because we understand the connection between great talent and innovative businesses. We are uniquely positioned to put together people and organizations in a way that builds expertise, cultivates leadership, and turns business challenges into business opportunities.At Samuel J, we know how to do it in a timely fashion and exceeds our clients' high expectations. And we have the winning record to prove it.

Click here to find out more.

At Samuel J. Associates, we help you find the right talent and build the right team.
Jana Partners, the activist investment group that invested in Whole Foods, demanded better performance, threatened a takeover of the company, and essentially forced founder/CEO John Mackey to accept a proposed $13.7 buyout of the retailer by Amazon, reportedly has sold its stake in the company.

For a $300 million profit.

The sale of the shares, Bloomberg writes, suggests that Jana does not believe there will be a competitive bid for Whole Foods from another source. Walmart had been suggested as a possible rival for Whole Foods, but numerous reports have said that this is not going to happen.

Bloomberg also notes that just before agreeing to the Amazon bid, Mackey labeled Jana as "greedy bastards."

KC's View: "Greedy bastards" just seems so subjective to me ... I mean, while Mackey might disagree, I think it is fair to suggest that Whole Foods was having some trouble, with questions being raised about its management's ability to continue growing the company in an atmosphere of heightened competition and technological change. Could Mackey have resuscitated the company on his own? Maybe. Does Amazon offer Whole Foods some new horizons that could serve it well? Quite possibly.

Jana's folks may be "greedy bastards," but if so, they are "greedy bastards" who had a very, very good and profitable couple of months.

Sears late last week announced that will begin selling its Kenmore private-brand appliances on Amazon, as well as integrating Kenmore Smart appliances with Amazon's Echo/Alexa voice assistant platform.

Sears CEO Edward Lempert released a statement: "The launch of Kenmore products on Amazon.com will significantly expand the distribution and availability of the Kenmore brand in the US ... At the same time, Sears Home Services and our Innovel Solutions unit will benefit from the relationship as more customers experience their quality services for Kenmore products purchased on Amazon.com."

KC's View: I suppose it had to happen eventually - I actually agree with Lampert ab out something. There's no question that Amazon will expand the distribution and availability of the Sears/Kenmore line, because nobody goes to freakin' Sears anymore. Hell, they could advertise them on MNB and expand these products' availability and distribution.

Is this a surrender on Sears' part? They probably don't think so. And maybe this does give them some breathing room, like for an extra week or two. But as a consumer, I'd be worried about buying Sears' own label anything because of a total lack of confidence that they're going to be arounds for much longer.

Fortune has a piece about Target CEO Brian Cornell's presentation to the magazine's Brainstorm Tech conference in Aspen, Colorado, in which he said that "consumers don't want shiny objects; they want better store and customer experiences, and any retailer's innovation strategy has to be pursued accordingly."

That means, Cornell said, that while Target has provided seed money to some entrepreneurs who were charged with figuring out what the store of the future should look like, "Unfortunately, they were drifting out to another universe. We had to reel things back in."

Fortune writes: "Earlier this year, Target's innovation chief left, the retailer scrapped an ambitious 'store of the future' initiative it had planned to open in Silicon Valley; a place where it was to have showcased robots among other innovations. And Cornell was adamant in a financial update this spring: the payoff from any innovation investment has to be faster now."

And, the story goes on: "Cornell and his team are putting more emphasis on lower prices, remodeling 600 stores, and overhauling its supply chain to better meld its digital and physical operations as part of a $7 billion multi-year initiative.
Target is ramping up the roll-out of smaller, urban stores and wants to fine-tune its use of stores to speed up delivery, considerations that are more important than some of the sci-fi tech many retailers are pursuing. Given that 85% of Americans live a short drive from a Target, prosaic considerations such as using stores to fill orders are paramount."

KC's View: It seems to me that one of the problems at Target is that they can't do both things at once - make their existing fleet of stores better and more relevant while simultaneously thinking about how the company is going to be positioned five or six years from now. The other big problem can se seen in all the emails we've gotten here from MNB readers who have found Target stores they've visited to be pretty dispiriting experiences.

I've been to the one here in Portland once or twice this summer, and it is a generally soul-sucking experience - just merchandise displayed without panache or style or even anything akin to passion. Just blah ... suffering from what I would call "nobody gives a damn" syndrome.

MarketWatch reports that Campbell Soup has announced its withdrawal from the Grocery Manufacturers Association (GMA), the nation's largest trade and lobbying organization representing manufacturers.

Campbell Soup CEO Denise Morrison told attendees at the company's investor event that the decision was not financial, but rather "driven by purpose and principles."

Campbell Soup, which has been highly focused on being a "leading health and well-being food company," also has put a premium under Morrison's leadership on the importance of transparency as a way of establishing trust and credibility with consumers.

MarketWatch writes that GMA defended its approach to transparency, with Roger Lowe, executive vice president of strategic communications for the GMA, writing in an email that "it was GMA's leadership that helped achieve passage in 2016 of a national standard for GMO disclosure. We supported an option that can provide consumers more information about GMOs than could ever fit on a label."

KC's View: In some ways, this all sounds like inside baseball ... but I actually think it gets at something very important. I've always argued here that the food industry - and especially GMA - have been on the wrong side of history in its approach to transparency. GMA for a long time was a vocal proponent of a national voluntary GMO labeling standard that would also ban states from enacting their own laws.

And, if I recall correctly, GMA got hit with an $18 million fine in Washington State for hiding the names of corporations that funded a campaign against a food labeling initiative there. Hiding donor lists isn't my definition of transparency.

The larger lesson here is that as transparency has become much more of a public virtue, with social media providing ways for consumers to push for it and expose companies and industries that they think fall short, trade associations may have to think differently about how they represent their members' best interests ... and even what those best interests are.

The Food Marketing Institute (FMI), National Association of Convenience Stores (NACS) and the National Restaurant Association (NRA) are joining in an effort to prevent the City of New York Health Department from enforcing new nutritional labeling regulations.

The new NYC regulations - scheduled to go into effect in late August, would require any foodservice business with 15 or more locations nationwide to disclose calorie counts and other nutrition information, as well as post a statement about daily recommended calorie consumption.

A lawsuit filed in the US District Court for the Southern District of New York argues that the city is attempting to circumvent federal regulations that would prevent just such local regulations, and that are scheduled to go into effect next year. The Food and Drug Administration (FDA) rules would apply only to chains with 20 or more restaurants in the same brand, and will require only that they make the nutritional information "accessible."

"The federal law preempts a municipality from taking matters into its own hands, and this is exactly what New York City is attempting to do," said Jennifer Hatcher, FMI chief public policy officer in a statement. "New York City's actions threaten interstate commerce and would introduce unneeded elements of confusion into the food retail marketplace."

"New York City can't jump the gun and start imposing fines when FDA hasn't even figured out how disclosures should be made," said Lyle Beckwith, senior vice president of government relations for NACS. "Doing that holds stores to standards that no one can meet and undermines the point of having a federal law in the first place."

KC's View: One of the things we're going to be talking about this week in the class that I team-teach at Portland State University is the role of government regulation, and where and how the lines should be drawn. I'll be very interested to see where the students come down on this one ... I tend to think New York City ought to have the right to have more stringent regulations, but it also isn't one of those issues that I'd make central to how I vote. I do always find it kind of funny when people who would defend the notion of states' rights in some circumstances find the concept less acceptable in others.

The Chief Marketing Officer (CMO) Council is out with a new study saying that "almost half of North American and European consumers ... say they will abandon a brand and take their money elsewhere if they continuously encounter a poor, impersonal or frustrating customer experience across channels of engagement."

Indeed, the study concludes that the most important factors in the shopping experience, as defined by actual shoppers, have little to do with the online segment. "When asked to outline the key aspects of an exceptional customer experience," the study says, "52 percent expected fast response times to needs, suggestions or issues, and 47 percent wanted knowledgeable staff ready to assist wherever and whenever needed."

Less important, the study says, "were elements like always-on assisted service (8 percent), brand-developed social communities to connect consumers with other fans (9 percent), and access to multiple touchpoints as part of the customer journey."

Overall, the study says, "consumers felt that brands were doing a fairly good job of delivering on the most important aspects of the customer experience as one in four consumers feels that brands are delivering personalized and relevant engagements across critical touchpoints. However, there is still work to be done as 38 percent say brands are almost there, and 22 percent say that brands are delivering, but only in digital channels. Of note is that millennial respondents were more likely to acknowledge that brands were delivering relevance, albeit only in digital channels, while Generation X respondents felt that brands were struggling to deliver, and boomers felt brands were a long way off."

Another conclusion from the study: "While men admit they prefer mostly digital experiences (61 percent), women (59 percent) admit that no channel really meets all of their needs. Perhaps this is why the top frustration for women ties back to the disconnect in physical and digital experiences as they are most irked by buying something online and not being able to return it in store (56 percent). Men, on the other hand, are most frustrated by constantly feeling the brands they do business with know nothing about them."

KC's View: I don't care if we're talking online or bricks-and-mortar ... brands have to realize that consumers have a plethora of choices, and can easily gain access to the competition when a brand does not live up to its basic value proposition ... when it over-promises and under-delivers ... and when its values seem at odds with those of the shopper. Abandonment isn't just a certainty ... it will be standard operating procedure, and many brands will not get a second chance to screw up.

Ahold Delhaize-owned Peapod, one of the country's original online grocers, has announced that it has launched "Ask Peapod," using Amazon's Alexa/Echo platform to allow for "hands-free, voice ordering that enables immediate, in-the-moment additions to shoppers' weekly grocery carts."

The company says that it sees "voice ordering as the natural next step and is investing in more innovations designed for the connected shopper."

According to the announcement, "The Peapod skill is now available to consumers with an Alexa-enabled device. Peapod's full grocery store selection - including fresh produce; meat and seafood; deli items; natural and organic foods; and a wide range of prepared foods and easy-to-prep meal kits – is available to order on Alexa. In addition to adding and removing items in the cart, Alexa can reorder a customer's last order and alert a customer to their delivery date."

"The beauty of online grocery shopping is that you can add to your order throughout the week and at the very moment you remember that you need something," said Cat de Merode, Peapod's Vice President of Product. "In fact, we know that our customers often visit Peapod multiple times throughout the week while completing their orders. Now, as soon as a shopper thinks of an item, they have the option of adding it their cart via Alexa, their desktop, or our award-winning mobile app for the ultimate convenience."

KC's View: I'm not always a big fan of Amazon's competitors jumping into bed with it, but in this case, it makes sense ... because there's no way that Peapod is going to create an alternative voice-activated system to rival Alexa/Echo. This is smart ... though I would hope that it does not preclude working with Google Home and Apple's Siri and any other new entrants down the line.

Chipotle finds itself back in the news for food safety issues. And not the good kind.

CNBC reports that tests have revealed that one customer at the chain's Sterling, Virginia, location has been confirmed as having been sickened by norovirus, with another 133 customers there complaining of having fallen ill, though without any confirmation of the cause or any proof that Chipotle's food was to blame.

At the same time, the story says, there have been reports of rodents being spotted - and captured on cellphone videos - at one of its Dallas-area restaurants, with one customer saying that there were rodents "falling from the ceiling."

Chipotle said in a statement that the rodent problem was "an extremely isolated and rare incident."

While Chipotle's stock price dropped more than three percent on the news, some analysts seem to believe that the company is close to the bottom, and that its long-term recovery plans make it ripe for a rebound.

KC's View: I haven't been to a Chipotle since the first round of food safety problems, and this makes it a certainty that I'm never going back. Rodents falling from the ceiling is sort of where I have to draw the line that will not be crossed, no matter how isolated and rare such an occurrence might be.

Yuck.

• The Associated Press reports that Amazon has launched a new product - Amazon Spark, described as " a new shopping-focused 'social network' aimed at getting hardcore Amazon users to spend even more money with the e-commerce giant." Available for the moment only to Amazon Prime members via Amazon's iPhone application, "Spark lets users share photo-heavy posts about their interests, ideally those leading to shopping ... Spark has drawn comparisons to both Pinterest and Instagram, but it's unclear if it will be a threat to either. Tech companies like Amazon, however, appear increasingly fond of cloning popular apps from fast-growing startups."


• In Danbury, Connecticut, the Daily Voice reports that the Stew Leonard's store there has begun testing home delivery, using Vroom Service Now, a local delivery provider.

According to the story, delivery is being provided for items from the store's Hoedown Grill, including hamburgers, cheeseburgers, lobster dinners, pulled pork sandwiches, sushi, cookies and salads.

The Daily Voice quotes store director Jake Tavello as saying that "this kind of service dates back to the family's beginnings when the Leonards first started as milk deliverymen 100 years ago and is a new chapter in the family's fresh food business."

The story says that "delivery fees start at $3.99 with no up-charge added to the food. The service is available within a 10-mile radius of the store, meaning all or parts of Danbury, Brookfield, New Milford, Bethel, Newtown, New Fairfield, Ridgefield, Redding and Bridgewater." The service is not yet being offered at other Stew Leonard's stores.


• The Ann Arbor News reports that SpartanNash plans to roll out a new click-and-collect "pick up service called 'Fast Lane' at 25 Family Fare stores across Michigan ... The Byron Township-headquartered company plans to add the service to 50 stores in the company's nine-state footprint in 2018. The grocer operates 151 stores in total."

The story notes that "SpartanNash's announcement comes as more grocers are offering pick up or delivery service as online retailer Amazon continues to expand into the grocery segment. Last month, the online retail giant announced plans to acquire organic grocer Whole Foods Market in a deal valued at $13.7 billion."

...with brief, occasional, italicized and sometimes gratuitous commentary…

• Kansas City-based Associated Wholesale Grocers (AWG) announced that it is closing its Fort Worth, Texas, facility, and consolidating its operations into its "more efficient and productive Oklahoma City Distribution Center."

David Smith, AWG's president/CEO, said in a prepared statement that "this consolidation will provide synergies for our entire organization and will provide the former Fort Worth members with an improved assortment. As part of this decision, AWG has entered into an agreement to sell the Fort Worth facility. We anticipate vacating the facility and completing the transition of our remaining Fort Worth business to Oklahoma City by October 31, 2017."

AWG merged last year with the Nebraska-based Affiliated Foods Midwest, in an effort to combine infrastructure and achieve synergies that would make both more effective and efficient in serving members.

It used to be that providing greater value to members through improved effectiveness and efficiency just meant greater selection, better in-stock positions, and lower prices. These days, however, I think it means something more profound ... which is helping retailers figure out how to create and maintain sustainable competitive offerings in a fast-changing food retail environment.


• The Indianapolis Business Journal reports that Kroger "has finalized its purchase of 11 former Marsh Supermarkets stores and says it will spend $20 million to renovate and reopen seven of them ... Kroger said Wednesday that it will first focus on reopening seven stores; the future of the four others is still being determined."

The story notes that Kroger and Fresh Encounter "last month agreed to buy 26 Marsh stores for a total of $24 million. Fishers-based Marsh, which declared bankruptcy May 11, sold the 26 stores and closed dozens of others before going out of business this month."

• Kroger announced that Liz Ferneding - a longtime Aldi executive who most recently was the company's marketing director in the US and then director of corporate buying in the US - has been named president of its Ruler division, succeeding Paul Bowen, who retired earlier this year.

The Indiana-based Ruler division runs 48 stores in Illinois, Indiana, Kentucky, Missouri, Ohio and Tennessee, all of which average about 19,000 square feet and focus on low prices and private label.


• ZDNet reports that Campbell Soup has hired Shakeel Farooque - former senior vice president of e-commerce at Kohl's, as well as a former executive at both eBay and Amazon - to be its new vice president and head of digital and e-commerce.

Campbell Soup, which has said it wants to generate $300 million in e-commerce sales over the next five years and has invested $10 million in meal kit company Chef'd, has said that it is "investing in digital and e-commerce across the enterprise with a goal of building industry-leading capabilities and relationships that will drive innovation in this space."

I may have been on vacation the past few weeks, but I've also been getting emails from Portland, Oregon-area MNB readers wondering if I am going to have one of those casual get-togethers that we've done here the past few years. I'm game if you are...

So, let's get together this Thursday night, July 27, at 5 pm, at Nel Centro, located at 1408 SW 6th Ave, in Portland. I'll plan on being there for a couple of hours - if the weather continues to be as amazing asa it has been the past few weeks, on the outside patio - and I hope that any MNB readers who'd like to stop by will do so.

Catching up with some of the email we got before I went on vacation…

We continue to get email about Target's problems. One MNB reader wrote:

In light of the recent comments about Target's store conditions in the Northeast, I realize that this could be viewed as piling on, but I think it needs to be said.

Our son is working as an intern in Buffalo for the summer and we just returned home from a trip to visit him. He is the only member of our family to have not worked in a retailing career, so we have been coaching him from afar on where to do his shopping while living in Western New York. I suggested that he to go a nearby Target to do his nonfood shopping and he complied. While we visited him he took us back to the same store he had shopped previously and I felt compelled to share our experience with you.

Upon pulling up in the parking lot, we found the front of the store strewn with garbage that was emanating from the store's NY bottle redemption machines as there were empty cartons and non-deposit bottles all over the place. Once inside, we found a dingy, drab store that had too many issues to count.   There were shelves that had empty sections so large you could crawl up onto them and take a nap.   We found a clothing section that had clothes just piled on tables that hadn't been properly sorted or folded and much of the hanging clothing had no organization by size.   There was a cheerful conversation between three employees standing with arms akimbo talking about things that had nothing to do with work while a cart with ice cream waiting to be stocked dripped onto the floor nearby.   We did not find a single department that had its shelves full or at least faced up to appear to be full.   The concept of "merchandising" did not appear to be even a consideration, based on the appearance of the displays and endcaps.   The bathroom was both filthy and in disrepair and there was no evidence that it had been serviced any time earlier in the day (it was 5:30 pm).   Most of all, the store had only three checkstands open out of twelve as they clearly expected most people to use the four self-service checkouts that were available (but were stacked up with a line of people nine deep). 
 
In the Midwest where we live, Target can usually be viewed as the "anti-Wal-Mart" and you can expect to find a store that is clean, full, and seasonally prepared, depending on the time of year. I mistakenly assumed that you could (and should) expect to find the same conditions anywhere else that Target does business.   One can only hope that someone in Target's executive staff will take the initiative to set some higher standards and hold people accountable. 

P.S. After 30 years of hearing about them, I finally got to visit my first two Wegmans stores in Buffalo.    WOW.    Even though they were older stores, they were packed with people.   If I was still running a store, I would have gone back and ripped out all my refrigeration and completely reset my store to have a space designed to look more like their first two aisles.




One MNB reader had some thoughts about delivery costs:

The last mile challenge sunk Webvan. It costs roughly $40/hour to run professional grocery delivery in USA.

Operators can plan only 3 deliveries/ hour outside of dense population centers like NY or San Francisco. Profitability possible through click and collect or other models with outsourced logistics. Amazon and Walmart have deep enough pockets to subsidize delivery, but will have to sell a lot of profitable non food items to make it work.



On the subject of Lidl's entry into the US:

Reminder, all Lidl price comparisons are based largely upon private label, which accounts for 18 percent of Dollar sales according to Nielsen. Any true market basket study should examine how most of USA shops....stocking up on favorite national brands when they are on sale.

Thanks for MNB , an honest forum for industry experts. Many other news sources simply recycle optimistic press releases from retailers. I remember all the positive press on Tesco Fresh and Easy until almost the very end.

We try.




Got the following email from MNB reader Deb Faragher:

The continued coupon debate is interesting to me as a consumer. Your comments have been right on and I'd like to add a couple of observations.

I'm a Boomer who has downsized so the requirement of the majority of coupons relevant to me to buy multiples of products when I have limited storage makes those coupons of no value. Including coupon lookalikes in FSI's that then refer you to a website to print out are too much trouble. Relevance, to be sure, is also an issue. I get multiple emails weekly from Publix, Fresh Market, and Kroger. Of these three, Kroger is the only one that has a specific loyalty program which I know has an impact on the data Kroger captures. Having said that, I spend about $175 a week at my Publix and the coupons emailed "especially for me" are always the same, usually limited to 3-4 items, and generally worthless to me. Kroger, on the other hand, uses their technology from the loyalty program to target me specifically so my emails include not only coupons for merchandise I actually buy, and I also receive targeted "Best Customer Bonus" coupons by email and direct mail for merchandise I've purchased in the past. Kroger's emails show merchandise I buy that's on sale to help me create a shopping list. It's a good use of the data they glean from me.

It goes without saying that downloaded electronic coupons must work at the point of sale. I've spent a lot of time at the Customer Service counter at Publix getting money back for coupons that didn't work at the register. Finally, it is very frustrating to get in a store and see a shelf label with a sale price that can be gotten if you return to the front of the store to get yet another flyer, not the weekly one. It's no wonder coupon use is on the decline.

One other note. You've talked a lot about points of differentiation and what continues to take me to Publix when I live much closer to Kroger is that Publix offers online deli ordering. The annoyance of having to stand in line is totally removed and keeps me loyal to Publix as a result.




From MNB reader Howard Schneider, on the subject of loyalty marketing:

You are right on, KC. Programs that focus on discount are not really loyalty programs. Successful loyalty efforts engage customers emotionally as well as providing some hard value. Great programs – like Starbucks or Walgreens – anticipate and solve problems for consumers. And to your closing comment: years ago we published a white paper entitled, "Why Marketers Should be Loyal to You." Thanks for making this important point.

From another reader:

Your comment today advising companies to use loyalty programs to demonstrate their loyalty to their customers caught my attention.

Raleys' "Something Extra" program is unique in my experience in that it seems focused on just that. Instead of being used as a gateway to everyday discounts, or a marketing vehicle for vendors, Something Extra has two primary benefits for customers: 1) cash rebates as a percentage of purchases, and 2) coupons for the items a customer buys the most. As a vendor, it's not my favorite program, because I can't use it to target consumers for my benefit, but I admire Raleys for putting their customers first.




Contributing to the ongoing minimum wage discussion, one MNB reader wrote:

The minimum wage issue is yet another headwind for labor heavy traditional grocers.  These higher labor costs will pressure gross margins and prices for traditional grocers, widening the price gap with the less labor intensive channels.

And from another reader:

The government is always about giving/ entitlement not earning your way. Why not incent a worker for productivity, engagement, attendance and contribution to their employer? How novel would it be for an hourly employee to be accountable for the profit and success and be able to earn accordingly.

The current minimum wage is around $7.65? If an employee hit the required metrics, I don't think that any employer would have a problem with $15 or even $20 /hour!

We can't/ should not force entitlements in to American businesses look what it's done to government!

But, from another reader:

Imagine if workers received a wage that actually put them above the poverty line.

They would no longer have the need to be on tax payer subsidized programs like food stamps, assisted school meals, government funded medical care etc.
What a panacea …a perfectly legitimate option to reduce or nearly eliminate the working poor and their ongoing need for government tax payer funded support.
Maybe at the same time we can eliminate all these farm subsidies too since lower food cost is just another subsidized program compliments of the U.S. taxpayer.
As inflation occurs raise the wage…over time it'll sort itself out…the rich will never notice the difference…until they get lower tax bills because all the support programs shrink.





I did a piece before I went on vacation about the importance of sampling, prompting MNB reader Mitzi Everhart to write:

I definitely agree with your sampling article.  The night before I read this, I was doing a little online cosmetic shopping.  The price of my item was about the same at most of the major retailers, but I went with Sephora for my purchase because 1) you get 3 free samples with your purchase.  I can tell you that in the past, these free samples have led me to purchase new items at a minimum price of $45.00 for the item.  I'm not sure what it costs the retailers to offer these (and there are a multitude of samples to choose from) but surely if a sample leads to a purchase and the item is $45-$50, it's a win for them in sales. I've even gotten samples of products I already use, because they're great to throw in a travel bag.

I think that consumers love the word "free", whether it's free shipping, free samples, etc.  Bottom line: I will always go with the retailer that gives me a little something extra, and yes, they sucker me into more purchases with their "free samples."




I took exception to some of the conclusions reached in one analysis of Amazon Go, which suggested that the continued "beta test" status of the store means that it is unlikely to be a big deal for the company.

One MNB reader responded:

Thanks for taking the CNet comments about Amazon Go to task point by point. I am tired of the dramatic key word use and jumping to conclusions that pervade articles these days. I agree with your comments. Amazon will just keep working to get it right and then have a working solution that the same journalist will gaspingly marvel at.

Thanks for your thoughtful, fun journalism Kevin.

Is it wrong of me to think that "fun" is as important as "thoughtful"?
Industry Drumbeat
In this fast-paced, interactive and provocative presentation, MNB's Kevin Coupe challenges audiences to see Main Street through a constantly evolving technological, demographic, competitive and cultural prism.  These issues all combine to create an environment in which traditional thinking, fundamental execution, and just-good-enough strategies and tactics likely will pave a path to irrelevance;  Coupe lays out a road map for the future that focuses on differential advantages and disruptive mindsets, using real-world examples that can be adopted and executed by enterprising and innovative leaders.

"Kevin inspired our management team with his insights about the food industry and his enthusiasm. We've had the best come in to address our group, and Kevin Coupe was rated right up there.  He had our team on the edge of their chairs!" - Stew Leonard, Jr., CEO, Stew Leonard's

Constantly updated to reflect the news stories covered and commented upon daily by MorningNewsBeat, and seasoned with an irreverent sense of humor and disdain for sacred cows honed by Coupe's 30+ years of writing and reporting about the best in the business, "Good Is Not Good When Better Is Expected" will get your meeting attendees not just thinking, but asking the serious questions about business and consumers that serious times demand.

Want to make your next event unique, engaging, illuminating and entertaining?  Start here: KevinCoupe.com. Or call Kevin at 203-662-0100.
Industry Drumbeat
In this fast-paced, interactive and provocative presentation, MNB's Kevin Coupe challenges audiences to see Main Street through a constantly evolving technological, demographic, competitive and cultural prism.  These issues all combine to create an environment in which traditional thinking, fundamental execution, and just-good-enough strategies and tactics likely will pave a path to irrelevance;  Coupe lays out a road map for the future that focuses on differential advantages and disruptive mindsets, using real-world examples that can be adopted and executed by enterprising and innovative leaders.

"Kevin inspired our management team with his insights about the food industry and his enthusiasm. We've had the best come in to address our group, and Kevin Coupe was rated right up there.  He had our team on the edge of their chairs!" - Stew Leonard, Jr., CEO, Stew Leonard's

Constantly updated to reflect the news stories covered and commented upon daily by MorningNewsBeat, and seasoned with an irreverent sense of humor and disdain for sacred cows honed by Coupe's 30+ years of writing and reporting about the best in the business, "Good Is Not Good When Better Is Expected" will get your meeting attendees not just thinking, but asking the serious questions about business and consumers that serious times demand.

Want to make your next event unique, engaging, illuminating and entertaining?  Start here: KevinCoupe.com. Or call Kevin at 203-662-0100.
Industry Drumbeat
In this fast-paced, interactive and provocative presentation, MNB's Kevin Coupe challenges audiences to see Main Street through a constantly evolving technological, demographic, competitive and cultural prism.  These issues all combine to create an environment in which traditional thinking, fundamental execution, and just-good-enough strategies and tactics likely will pave a path to irrelevance;  Coupe lays out a road map for the future that focuses on differential advantages and disruptive mindsets, using real-world examples that can be adopted and executed by enterprising and innovative leaders.

"Kevin inspired our management team with his insights about the food industry and his enthusiasm. We've had the best come in to address our group, and Kevin Coupe was rated right up there.  He had our team on the edge of their chairs!" - Stew Leonard, Jr., CEO, Stew Leonard's

Constantly updated to reflect the news stories covered and commented upon daily by MorningNewsBeat, and seasoned with an irreverent sense of humor and disdain for sacred cows honed by Coupe's 30+ years of writing and reporting about the best in the business, "Good Is Not Good When Better Is Expected" will get your meeting attendees not just thinking, but asking the serious questions about business and consumers that serious times demand.

Want to make your next event unique, engaging, illuminating and entertaining?  Start here: KevinCoupe.com. Or call Kevin at 203-662-0100.
PWS 54