Join the MNB Community.
Get a Wake Up Call each morning...
Email:
Explore the MNB Archives

From The MNB Archives
Thursday, October 19, 2017
This commentary is available as both text and video; enjoy both or either ... they are similar, but not exactly the same. To see past FaceTime commentaries, go to the MNB Channel on YouTube.

Hi, Kevin Coupe here, and this is FaceTime with the Content Guy.

This morning's FaceTime was recorded in Dearborn Michigan, where I had the privilege of spending some time in the Westborn Market there.

I get asked a lot about the stores that I would identify as being best of class in the US - and one of the companies I always mention is Westborn, which has four stores operating in the Detroit market.

That statement usually is greeted with blank looks. "Westborn?" they inevitably say. "Never heard of them."

That's true. Most people haven't. But I think that Westborn is a kind of hidden-in-plain-sight jewel of the US food business.

There are numerous reasons that Westborn is so good. (You can see some pictures of this 18,000 square-foot store below.) First of all, it doesn't look like a traditional store - there aren't the aisles that one normally associates with a food store, but rather lots of cases at odd angles, unusual display pieces, exposed brick and glass and unconventional lighting … all of which create the image of one of the coolest farmers' markets you've ever been to.

These folks are superior when it comes to fresh foods, especially produce, but that expertise is paired with what I think is a simple but compelling message: "Eat Good Food."

That message is repeated everywhere, even on the private label products.

There is a ton of grocery - 35,000 SKUs worth - but there clearly is an effort made by Westborn to have items that nobody else has, or at the very least would be hard to find elsewhere.

This is incredibly important, especially these days. As we keep saying here, over and over - competitions are won where you are differentiated, not where you are the same. This is the kind of compelling store experience that you can't get online … you want to come here, because it is an adventure.

Maybe the most compelling thing about the Westborn store is the fact that it smells great … the aromas of good food waft over entire store .. you can smell the spices, you can smell the seasoning, you can smell the food, and it makes you hungry, and that is the best way to sell food.

Amazon can't offer that. Walmart won't offer that. Very few stores will go out of their way to make themselves smell any different from the chain drug store next door.

That's what Westborn Market does. I'm all in … because not only is life too short to drink lousy wine and eat indifferent food, but I think it's also too short to shop at mediocre stores.

Like I said, Westborn is a jewel.

That's what is on my mind this morning, and as always, I want to hear what is on your mind.
by Kevin Coupe

The Wall Street Journal has a story about Amazon's streaming of Thursday Night Football games, and what the appeal may be to advertisers.

"For some," the story says, "the appeal is Amazon's promise of 'attribution,' the idea that the company can show that ads led to an increase in brand awareness or online store sales, including on Amazon.com. Marketers crave that data and have gotten uneven results in television. For others, the big draw is the affluent audience - NFL games can only be viewed by subscribers to Amazon's $99-a-year Prime service."

The Journal writes that "Amazon paid $50 million for the rights to stream 10 Thursday night NFL games, alongside television broadcasters CBS and NBC, which are splitting the season schedule. Amazon has access to 22 spots per game, including pre-, post- and in-game ads -- inventory that on traditional TV goes to local broadcast stations." In its pitch to advertisers, the story says, "Amazon sought $2.8 million for a package that included inventory in each of its Thursday night games, as well as other ad inventory across Amazon's platform. There were skeptics among advertisers and not everyone went all in: some advertisers paid around $1 million less than the original asking price, according to people familiar with the deals.

Amazon has described its inventory of ads as being sold out, and says, "Our focus is now on execution and, with our advertisers, learning from the results we see throughout the season."

For me, it is the notion of "attribution" that is so powerful, so Eye-Opening… the ability of a digital entity to directly link cause and effect.

Fortune has a story about a new Reuters/Ipsos survey saying that "seventy-five percent of online shoppers said they rarely or never buy groceries online, according to the survey of nearly 8,600 adults from Aug. 12 to Sept. 1. Even among frequent online shoppers who make internet purchases at least weekly, almost 60% said they never buy groceries online or do so just a few times a year, according to the poll. The poll also found that around 60% of all adults said their local food markets win on price, selection, quality and convenience. Online sellers led in those categories with only around 3% of respondents."

These conclusions, the story says, "raises questions about how much Amazon.com's $13.7 billion purchase of Whole Foods will shake up the supermarket business."

KC's View: One consultant is quoted in the story as saying that the poll shows "brick and mortar is not dead yet.

I don't mean to be flip, but Duh!

Only morons would argue that bricks-and-mortar shopping is dead, or is likely to be dead at anytime in the near or even relatively distant future. There will always be great stores that challenge our conceptions about what shopping should be, that offer a compelling experience and a differentiated product selection. And those stores will have customers, because they will have earned them.

Mediocre stores, with same-old, same-old selections that are the same as the guy across the street or down the road … not so much.

The numbers can be debated, but nobody with half a lick of sense would suggest that bricks-and-mortar will die, or that e-commerce won't have a profound impact on the supermarket industry.

Corporate Drumbeat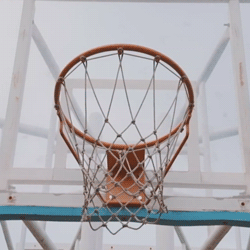 "Talent wins games, but teamwork and intelligence wins championships." -Michael Jordan

At Samuel J., we don't believe in the so-called "retail apocalypse."

"Retail self-destruction," maybe. But that only happens when companies and leaders don't adapt their stores to new competitive realities, don't create compelling customer experiences, and don't bring together exceptional talent and build extraordinary teams that can thrive and succeed even in the toughest of times.

Is this easy? Of course not. But it is achievable … especially when you have Samuel J. Associates on your team.

At Samuel J., our value never has been greater, because we understand the connection between great talent and innovative businesses. We are uniquely positioned to put together people and organizations in a way that builds expertise, cultivates leadership, and turns business challenges into business opportunities.At Samuel J, we know how to do it in a timely fashion and exceeds our clients' high expectations. And we have the winning record to prove it.

Click here to find out more.

At Samuel J. Associates, we help you find the right talent and build the right team.
The New York Times reports that health insurance provider Anthem announced yesterday that "it plans to start its own business to manage prescription drug plans by partnering with CVS Health, the large pharmacy benefit manager and drugstore chain."

The new business will not start until 2020, which is when Anthem's contract with pharmacy benefits manager Express Scripts expires; the two companies have been in what the Times characterizes as a "bitter legal battle" over Anthem accusations that it is being overcharged.

The "savings from the new arrangement to be about $4 billion a year, the bulk of which it said would flow to customers in the form of lower drug costs." Anthem says it believes that the deal make it "better able to manage the health of its existing insurance customers. By more closely monitoring its members' use of prescription drugs, Anthem says it can lower overall costs by making sure customers get the care they need and reducing expensive hospital admissions as a result."

The new company will be called IngenioRx.

KC's View: As much as there is competition in the pharmacy benefits management business, there is considerable speculation that Amazon has its eye on trying to capture a segment of it, possibly through an acquisition. This deal, if I understand it correctly, would allow both CVS and Anthem to create a barrier to entry … or at least make the category seem a little less hospitable.

I didn't realize until reading the Times piece that Anthem was in this business until it sold this part of its portfolio several years ago. Now, one exec says, the "landscape has radically changed" and, he says, "We feel we need to pivot."

That's true for almost everyone.

Blue Apron - described by TechCrunch as "an example of a complex business that can face significant challenges acquiring and retaining customers, as well as one that faces an existential threat from Amazon" - has decided to lay off six percent of its workforce.

According to the story, "These layoffs hit both the company's corporate offices and fulfillment centers and will add up to hundreds of jobs. Blue Apron said it had 5,393 employees on June 30 this year, which, depending on the number of employees the company still has, will still probably amount to more than 250 layoffs."

KC's View: Tough times for Blue Apron, which has seen its share price drop pretty consistently since its IPO, in part because Amazon is rumored to be getting into the meal kit business in a big way. Meanwhile, rival Plated is being acquired by Albertsons, which is going to give it a lot more firepower.

My sense is that this is just one more pothole in a long road for Blue Apron.

MarketWatch reports on a new Kantar Worldpanel survey saying that Aldi and Lidl continue to grow their market share in the UK - Aldi's went from 6.2 percent to 6.8 percent in the most recent quarter, while Lidl's went from 4.6 percent to 5.2 percent.The market share figures for the UK's "big four" grocers, however, went in the other direction: Tesco's went from 28.2 percent to 27.9 percent, Sainsbury's went from 16 percent to 15.8 percent, Walmart-owned Asda's went from 15.6 percent to 15.4 percent, and William Morrison's market share went from 10.4 percent to 10.3 percent.

Interestingly, while the market shares for the "big four" went down, they could take come comfort in the fact that they all saw sales upticks … but the major growth in the marketplace was with discounters Lidl and Aldi.

KC's View: The US is not the UK. Nevertheless, it would be foolish to think that this could not happen here, especially if the economy were to go into a tailspin.

...with brief, occasional, italicized and sometimes gratuitous commentary…

• CNBC reports that Kohl's relationship with Amazon is being consummated this week, as "10 Kohl's stores in the Los Angeles and Chicago markets will both sell Amazon's smart home products and accept the online retailer's returns. The arrangement should help draw more shoppers to Kohl's stores, and make it easier for Amazon's customers to bring back unwanted items."

The story says that "the kiosks selling Amazon products, such as the Echo or the Kindle, in Kohl's stores will be run entirely by Amazon … But for the returns process, Kohl's own employees will be doing the work. More than 70 additional stores will eventually be able to process Amazon returns, though Kohl's won't say if those launches will come ahead of the holidays."

Michelle Gass, Kohl's chief merchandising and customer officer who is scheduled to become CEO next May, describes it as "an example of two companies that can leverage each other's strengths … We're leaning into our store base, which is a competitive advantage for us."


• eMeals, which has made its leverage of the existing grocery supply chain a talking point in its efforts to differentiate itself in the meal kit business, said yesterday that it has added Amazon Fresh to its list of providers, which means that "subscribers can now send their shopping list, which is automatically generated for all meals selected each week, to either AmazonFresh, Walmart Grocery, Kroger ClickList or Instacart with one click and then schedule home delivery or curbside pickup, depending on local availability."

The argument is that this approach "provides improved variety, flexibility and affordability to consumers while also creating a sustainable business model without the high operational costs of other traditional kit companies."

Reuters quotes a new forecast from business advisory firm FTI Consulting that suggests that "US online retail sales will surpass $1 trillion by 2027 compared with $445 billion this year … Online sales will grow at a compound annual rate of 12 percent through 2020 and at a relatively moderate 9 percent over the next decade.

And, "FTI said Amazon's total share of these online sales is likely to increase to 53 percent by 2027 from 34 percent in 2016. This means Amazon's share would represent nearly 12 percent of U.S. retail sales by 2027 compared with 4 percent at present."

Or not. Or more. The year 2027 is a long, long way down the road.

Corporate Drumbeat
Colorado Springs, Colo. – Global Market Development Center (GMDC), an association that connects its members to advance innovation in the retail marketplace, and ReposiTrak, Inc., the leading provider of Compliance Management and Track & Trace solutions for the grocery and foodservice industries, are partnering to enhance the discovery process and improve collaboration in essential non-food and high-gross margin categories for all channels.

Under the agreement, ReposiTrak, a wholly owned subsidiary of Park City Group, will be the exclusive solution provider endorsed by GMDC for compliance management and the sourcing of retail-ready vendors. GMDC will introduce ReposiTrak to its members, whose combined volume represents more than 125,000 retail outlets and more than $500 billion in sales.

ReposiTrak helps companies reduce their regulatory, financial and brand risk in the supply chain. Powered by Park City Group's technology, the solution has two primary applications including:

Compliance Management, which can automate the collection and management of a GMDC member's required documentation from their supply chain partners such as supplier agreements, insurance certificates, and factory audits, dramatically reducing risk to their extended supply chain.

MarketPlace, a platform for GMDC member retailers and wholesalers to source qualified suppliers in ReposiTrak's community of 40,000+ connections, saving weeks of time, and removing friction between trading partners in the quest to bring new products to the shelf as quickly as possible.

More information is available from ReposiTrak and GMDC.
• The Akron Beacon Journal reports that the family that has owned Buehler's Fresh Foods for almost nine decades has decided to sell the company - to its employees.

According to the story, "The 13 supermarkets are being sold to the company's eligible employees through an employee stock ownership program, or ESOP. A new company named Buehler's Fresh Foods will be formed and it will be led by three veteran Buehler's executives," including "Dan Shanahan, Buehler's president and chief operating officer since 2011; Rick Lowe, vice president of human resources of the E&H Family Group since 1977, who is married to a third-generation Buehler; and Mike Davidson, vice president of store operations since 2015."

"Our generation of Buehlers are reaching retirement age and we think this a better option than selling the business to outsiders," said Dan Buehler, E&H Family Group president and chief operating officer. "We want these supermarkets to be here serving customers and providing good jobs well into the future. There's no one better qualified than our own employees to carry on that mission."


• Supervalu said yesterday that it will acquire retailer-owned cooperative Associated Grocers of Florida in a transaction valued at roughly $180 million, giving it access to AG's customer base in South Florida, the Caribbean, and other international markets.

The deal is expected to close by the end of the year.


• In Minnesota, the Star Tribune reports on Target's opening of a new small format store in Uptown Minneapolis, described as a "bustling neighborhood" that is home to plenty of young professionals.

"The 21,400-square-foot store, about one-sixth the size of a typical Target store, is part of a wave of about a dozen new store openings this week for Minneapolis-based Target Corp," the paper writes. "Also on the roster is one in high-profile Herald Square in midtown Manhattan across from Macy's flagship store, as well as locations in and around Chicago, Los Angeles and Philadelphia. All but one of the new stores opening this week, a full-size store in Honolulu, are Target's smaller-format stores."

According to the piece, Target "is opening 32 new stores this year, most of them with the smaller format, and is planning to ramp up the pace in the next couple of years to 40 new stores a year."


• Global confectioner Ferrero Group announced that it is acquiring Ferrara Candy Company, the third-largest U.S. non-chocolate confectionary company, from private equity group L Catterton, giving the company that owns Nutella control of the company that makes Brachs.

Terms of the deal were not disclosed.


• The New York Times reports that Hearst, which publishes magazines such as Cosmopolitan and Esquire, is acquiring Rodale, owner of titles such as Prevention. Terms of the deal were not disclosed, but the Times writes that it is "another sign of consolidation in an industry struggling to offset declines in print."

We had a story the other day about a survey in which shoppers identified their favorite chain stores on a state-by-state basis, which prompted the following email from MNB reader Lynn Gust:

I was fortunate enough to spend my 46 hears in retail with Fred Meyer. I was happy to see that according to the Atlanta Journal Constitution, our Customers (Mr. Meyer always used a capital "C" when spelling Customer) feel the Freddie's is the best retail chain in Oregon, Washington and Idaho. Having not read the article I am surprised that Alaska wasn't recognized as well. We worked hard to connect with our Customers and our Associates (my capital "A") have delivered time and again on our promise. The future of retail is certainly going to be interesting and filled with changes, but I have enjoyed every minute.

Full disclosure, I was lucky enough to have been the President of Fred Meyer from 2012-2016 and as I have told anyone willing to listen, it was THE BEST job in the world. Excited to see what the future brings.



Yesterday's Eye-Opener was about an email I got from Nordstrom that reflected the power of a retailer saying, "Yes."

MNB reader Glenn Cantor responded:

It is ironic that you published Nordstrom's Magic Word, Yes, in today's MNB.  Over the weekend, my wife were shopping in our local Stop and Shop.  We love this store and make nearly all of our grocery purchases at Stop and Shop.

All of their employees are now wearing shirts with three customer promises declared on the back.  The third promise is "Never Say No."

Last week, my wife asked them to cut a pork roast in half, because the roasts that had for sale were too large for our needs.  The store employee said "No."  He couldn't cut the roast into a smaller size because it would result in a different cost.  This week, they were out of the green seedless grapes that were advertised on the front page of their circular.  Although I didn't ask, if I had asked if they had any of the advertised product, the answer would have been "no."

The point is that you cannot make a customer promise unless you can support it.   Nordstrom's culture supports "Yes."  Hopefully, Stop and Shop will get there.

In Major League Baseball's American League Championship Series, the New York Yankees beat the Houston Astros 5-0, taking a 3-2 lead in the best-of-seven series.

And, in the National League Championship Series, the Chicago Cubs beat the Los Angeles Dodgers 3-2, staving off elimination, though the Dodgers continue to have a 3-1 series lead.

Industry Drumbeat
In this fast-paced, interactive and provocative presentation, MNB's Kevin Coupe challenges audiences to see Main Street through a constantly evolving technological, demographic, competitive and cultural prism.  These issues all combine to create an environment in which traditional thinking, fundamental execution, and just-good-enough strategies and tactics likely will pave a path to irrelevance;  Coupe lays out a road map for the future that focuses on differential advantages and disruptive mindsets, using real-world examples that can be adopted and executed by enterprising and innovative leaders.

"Kevin inspired our management team with his insights about the food industry and his enthusiasm. We've had the best come in to address our group, and Kevin Coupe was rated right up there.  He had our team on the edge of their chairs!" - Stew Leonard, Jr., CEO, Stew Leonard's

Constantly updated to reflect the news stories covered and commented upon daily by MorningNewsBeat, and seasoned with an irreverent sense of humor and disdain for sacred cows honed by Coupe's 30+ years of writing and reporting about the best in the business, "Good Is Not Good When Better Is Expected" will get your meeting attendees not just thinking, but asking the serious questions about business and consumers that serious times demand.

Want to make your next event unique, engaging, illuminating and entertaining?  Start here: KevinCoupe.com. Or call Kevin at 203-662-0100.
Industry Drumbeat
Just a reminder ... Jackson Jeyanayagam, CMO of Boxed, joins Tom Furphy and Kevin Coupe to talk about his company's competitive posture, unique value proposition, and focus on family-friendly values, as well as his experience as head of digital marketing at Chipotle during its food safety crisis. Plus, Tom and Kevin discuss Amazon's integration of Whole Foods, and much more, in this inaugural edition of The Innovation Conversation Podcast.

This podcast can be played below, or can be accessed and subscribed to on both iTunes and GooglePlay.


This Innovation Conversation Podcast is sponsored by ReposiTrak, and brought to you by GMDC.
PWS 52