Join the MNB Community.
Get a Wake Up Call each morning...
Email:
Explore the MNB Archives

From The MNB Archives
Monday, October 23, 2017
by Kevin Coupe

Advertising Age reports that Amazon has begun offering brands the ability to upgrade and enhance their product pages on the site, making available the ability to post widescreen videos and interactive displays that have greater visibility than traditionally has been seen on its site.

The cost of the offering - a half-million dollars, "which sounds steep but covers all of a participating brand's products."

Bose is among the companies reportedly taking advantage of the offering.

According to the story, "The videos take Amazon product description pages to another level for marketers. On desktop, they take up the whole width of the screen, and give the 'from the manufacturer' section a more dynamic presentation. The experience also works on the mobile web.

"Amazon has offered video before, but as thumbnails buried within broader product pages."

Ad Age goes on to point out that "marketing executives say they've seen a different, more accessible side of Amazon over the past year as it has become more interested in its ad business. The company has been expanding its palette of marketing and advertising services available to Madison Avenue."

This is one of the advantages that e-commerce sites have over traditional bricks-and-mortar retail … the ability to be really nimble and creative in how they team up with suppliers and create a more robust shopping experience. If I have a traditional store, I need to start thinking about how I'm going to combat this.

It's an Eye-Opener.

The New York Times reports that Amazon has circulated a company-wide email saying that it plans to review its policies regarding sexual harassment to ensure that "they are doing their job to provide a harassment-free workplace."

The memo comes as the company has become enmeshed in a broader controversy about sexual harassment; the Times notes that even as it does so, Amazon has to account for the fact that of its 16 top executives, only one is a woman.

Amazon's problems can be directly traced to the accusations against Roy Price, who when he served as president of Amazon Studios - responsible for original programming on the site - was accused of sexual harassment by Isa Hackett, an executive producer on Amazon's original series "The Man in the High Castle." The original accusations were made in 2015, but nothing happened until they resurfaced this year when a sexual harassment scandal erupted, engulfed and quickly brought down movie producer Harvey Weinstein. When the accusations against Price again came to the fore, he was suspended and, within days, stepped down.

The question being posed within Amazon is why a more intense investigation into the allegations was not conducted in 2015. The Times writes that Price was told two years ago to cut down on how much alcohol he drank at company events, but that appears to be the extent of any disciplinary actions.

The Times writes that "Amazon has taken some steps in recent years to make working at the company more appealing to women. Two years ago, it instituted a more generous maternity leave policy, providing birth mothers with up to 20 weeks of paid leave. But the company's office culture still has a hard-charging reputation that could make it harder to recruit more women."

KC's View: I've gotten a number of emails suggesting that this is all reflective of moral decay in Hollywood. But it really is reflective of a a problem that affects many industries - sexual harassment also happens in retailing, manufacturing, finance, government, religion, journalism, the military, the law, medicine, education and pretty much every business that I can think of. And recent reports suggest that the technology sector is no different.

This is about the abuse of power by people who think they are entitled. I'm not sure that we've actually reached a tipping point in terms of intolerance for sexual harassment - I don't have that much confidence in our culture - but I do think it is encouraging that abusers are being outed and their employers are being called to account. If there really is going to be a change, though, I suspect we've just seen the tip of the iceberg.

The Wall Street Journal reports that Walmart is close to finalizing a deal that would add department store chain Lord & Taylor to its website, part of a broader strategy to diversify its online offerings beyond its price-oriented image.

This strategy is designed to help Walmart position itself better to compete with Amazon; it also could help Lord & Taylor get more web traffic at a tough time for the department store industry.

Since Walmart bought Jet and installed that online company's founder, Marc Lore, as its head of US e-commerce operations, it has been buying up small specialty retailers such as Bonobos and Moosejaw. Even though these retailers are not in synch with the Walmart/Jet typical value-driven approach, the feeling seems to be that it makes sense to spread its bets around.

The Journal suggests that this is not dissimilar from the approach being taken by Amazon, though it is coming at the issue from a different direction: "Amazon has made an aggressive push in recent years to win over fashion brands. It scored a coup in June when Nike Inc. agreed to sell some of its products directly to the e-commerce company, and over the years it has reached agreements with department store stalwarts such as Calvin Klein, Kate Spade and Levi Strauss. Amazon has also extended its reach into physical stores, buying grocer Whole Foods, and striking a deal with department store Kohl's Corp. that lets shoppers return goods bought on Amazon at 82 Kohl's locations."

KC's View: It really is interesting to watch these two companies assemble various pieces that they believe will serve them well in this pitched battle, especially because it seems pretty clear that neither is done … there are more moves to be made, and some of them, I suspect, will be unexpected.

The question, increasingly, becomes the degree to which smaller competitors are going to remain viable.

Corporate Drumbeat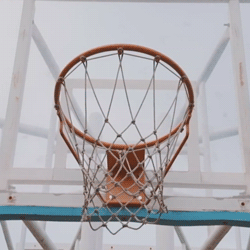 "Talent wins games, but teamwork and intelligence wins championships." -Michael Jordan

At Samuel J., we don't believe in the so-called "retail apocalypse."

"Retail self-destruction," maybe. But that only happens when companies and leaders don't adapt their stores to new competitive realities, don't create compelling customer experiences, and don't bring together exceptional talent and build extraordinary teams that can thrive and succeed even in the toughest of times.

Is this easy? Of course not. But it is achievable … especially when you have Samuel J. Associates on your team.

At Samuel J., our value never has been greater, because we understand the connection between great talent and innovative businesses. We are uniquely positioned to put together people and organizations in a way that builds expertise, cultivates leadership, and turns business challenges into business opportunities.At Samuel J, we know how to do it in a timely fashion and exceeds our clients' high expectations. And we have the winning record to prove it.

Click here to find out more.

At Samuel J. Associates, we help you find the right talent and build the right team.
The Associated Press reports that New York City will run a six-month test that will limit curbside deliveries in certain high-traffic commercial zones in Manhattan, Queens and Brooklyn at specific times of day.

Mayor Bill de Blasio said it was just one of several initiatives "the city is undertaking to help get traffic moving more easily."

According to the AP, "Curbside deliveries from parked and sometimes double-parked trucks and other vehicles won't be allowed during morning and evening rush hours, from 7 a.m. to 10 a.m. and 4 p.m. to 7 p.m."

KC's View: All by itself, this is an initiative that probably wouldn't get a lot of attention. But this is a mayor who just last week - after having participated in a city bid to land Amazon's second headquarters - said he'd never shopped on Amazon, urged people to go to local bookstores, and even to avoid Starbucks in favor of local coffeeshops.

Next thing you know, he's going to want to go on the radio to read the funny papers…

The New York Times has a long piece this morning about how e-commerce, as opposed to just being a job killer, actually is creating jobs in some sectors and even helping to revive communities.

An excerpt:

"As shopping has shifted from conventional stores to online marketplaces, many retail workers have been left in the cold." But, meanwhile, "sellers like Zulily, Amazon and Walmart are competing to get goods to the buyer's doorstep as quickly as possible, giving rise to a constellation of vast warehouses that have fueled a boom for workers without college degrees and breathed new life into pockets of the country that had fallen economically behind.

"Warehouses have produced hundreds of thousands of jobs since the recovery began in 2010, adding workers at four times the rate of overall job growth. A significant chunk of that growth has occurred outside large metropolitan areas, in counties that had relatively little of the picking-and-packing work until recently.:"

It is worth reading here.

• The New York Times has a piece about how Amazon and Alibaba - which rarely have found themselves in direct competition in the past - currently have begun competing in Singapore and beyond: "Both are spending billions of dollars on Asia — particularly Southeast Asia and India — as they look for a place that could repeat China's explosive transformation into the world's biggest online shopping market."

But, the story says, "Southeast Asia is no China. A diffuse area of 600 million people, the region is divided by politics, language and culture. Some places are modern, like Singapore. Other places lack the roads and other infrastructure to get people what they need."

According to the Times, "Alibaba has a long lead over Amazon and is building up its infrastructure across Southeast Asia. In Indonesia, for example, it took a minority stake in August in another online marketplace, Tokopedia. Experts say Amazon could fight back by offering online Western movies and television programs as it does in the United States, which could increase its appeal with younger customers.

"Amazon stumbled in Singapore initially when the service proved too popular, forcing it to turn away customers. But since then the two companies have amped up their efforts to deliver more quickly to a growing group of customers."


• The Baltimore Sun reports that Amazon's Treasure Truck is coming to the city, offering "a new way to shop" for local and trending items … Customers who subscribe in Amazon's app will get an alert notifying them of the day's merchandise when the truck is ready to head out. Consumers can buy limited quantity items on a first-come, first-served basis. After placing an order, users select a pickup location and time slot to claim their items."

The Amazon Treasure Truck concept was launched about a year and a half ago, and currently operates in 16 cities, with seven more cities scheduled to be added this month.

• The Omaha World Herald has a story that sounds a recurring theme - about how "grocery chains across the country are testing small-format stores that tuck into fast-growing urban areas, often as part of larger mixed-use office and residential projects."

Among the retailers cited in the story are Kroger, Meijer and Hy-Vee.


• In Minnesota, the Star Tribune reports that Supervalu-owned Cub Foods, the biggest chain in the market, "is in the midst of a massive makeover, driven both by the aging of its stores and fresh competition from Hy-Vee, the Iowa-based chain that arrived here two years ago.

"To start, it's no longer Cub Foods. The signs and ads now simply say 'Cub,' and the remodeled stores reflect the broader assortment of goods that it needs to compete not just with Hy-Vee but Target, Walmart, Aldi and even Amazon."

Among the innovations being tested are a burrito bar, a boutique candy shop, and a soon-to-open creamery and coffee shop that will offer "freshly made cookies, cookie ice-cream sandwiches, ice cream, shakes, sundaes, espresso drinks and various brewed coffees."


• The Associated Press reports that Los Angeles County Superior Court Judge Maren Nelson "tossed out a $417 million jury award to a woman who claimed she developed ovarian cancer by using Johnson & Johnson talc-based baby powder for feminine hygiene." Nelson "granted the company's request for a new trial, saying there were errors and jury misconduct in the previous trial that ended with the award two months ago. Nelson also ruled that there wasn't convincing evidence that Johnson & Johnson acted with malice and the award for damages was excessive."

The ruling will be appealed, plaintiff's attorneys said.


• Kim Eskew, president and CEO of Harps Food Stores, has been honored with the National Grocers Association (NGA) Clarence G. Adamy Great American Award, which recognizes "individuals who demonstrate outstanding efforts in support of policy initiatives that promote the independent supermarket industry."

Corporate Drumbeat
Colorado Springs, Colo. – Global Market Development Center (GMDC), an association that connects its members to advance innovation in the retail marketplace, and ReposiTrak, Inc., the leading provider of Compliance Management and Track & Trace solutions for the grocery and foodservice industries, are partnering to enhance the discovery process and improve collaboration in essential non-food and high-gross margin categories for all channels.

Under the agreement, ReposiTrak, a wholly owned subsidiary of Park City Group, will be the exclusive solution provider endorsed by GMDC for compliance management and the sourcing of retail-ready vendors. GMDC will introduce ReposiTrak to its members, whose combined volume represents more than 125,000 retail outlets and more than $500 billion in sales.

ReposiTrak helps companies reduce their regulatory, financial and brand risk in the supply chain. Powered by Park City Group's technology, the solution has two primary applications including:

Compliance Management, which can automate the collection and management of a GMDC member's required documentation from their supply chain partners such as supplier agreements, insurance certificates, and factory audits, dramatically reducing risk to their extended supply chain.

MarketPlace, a platform for GMDC member retailers and wholesalers to source qualified suppliers in ReposiTrak's community of 40,000+ connections, saving weeks of time, and removing friction between trading partners in the quest to bring new products to the shelf as quickly as possible.

More information is available from ReposiTrak and GMDC.
• Brad Street, the president of Albertsons' Intermountain division, has been named president of the company's Northern California division. Street began his Albertsons career in 1983.


• Gerald Storch, the former Toys R Us CEO who since 2015 has been CEO of Hudson's Bay Co. - which owns Saks Fifth Avenue and Lord & Taylor - resigned on Friday. Reuters describes the resignation as coming "at a time when the department store company is in the middle of a strategic review and struggling to turn around sales."

In Week Seven of National Football League action…

Baltimore 16
Minnesota 24

New Orleans 26Green Bay 17

NY Jets 28
Miami 31

Carolina 3
Chicago 17

Arizona 0
LA Rams 33

Tampa Bay 27
Buffalo 30

Jacksonville 27
Indianapolis 0

Tennessee 12
Cleveland 9

Dallas 40
San Francisco 10

Cincinnati 14
Pittsburgh 29

Seattle 24
NY Giants 7


Denver 0
LA Chargers 21

Atlanta 7
New England 23




In the American League Championship Series over the weekend, the Houston Astros defeated the New York Yankees 7-1 and 4-0, to win the AL Pennant and move on to the World Series, where they will face off against the Los Angeles Dodgers.

Industry Drumbeat
In this fast-paced, interactive and provocative presentation, MNB's Kevin Coupe challenges audiences to see Main Street through a constantly evolving technological, demographic, competitive and cultural prism.  These issues all combine to create an environment in which traditional thinking, fundamental execution, and just-good-enough strategies and tactics likely will pave a path to irrelevance;  Coupe lays out a road map for the future that focuses on differential advantages and disruptive mindsets, using real-world examples that can be adopted and executed by enterprising and innovative leaders.

"Kevin inspired our management team with his insights about the food industry and his enthusiasm. We've had the best come in to address our group, and Kevin Coupe was rated right up there.  He had our team on the edge of their chairs!" - Stew Leonard, Jr., CEO, Stew Leonard's

Constantly updated to reflect the news stories covered and commented upon daily by MorningNewsBeat, and seasoned with an irreverent sense of humor and disdain for sacred cows honed by Coupe's 30+ years of writing and reporting about the best in the business, "Good Is Not Good When Better Is Expected" will get your meeting attendees not just thinking, but asking the serious questions about business and consumers that serious times demand.

Want to make your next event unique, engaging, illuminating and entertaining?  Start here: KevinCoupe.com. Or call Kevin at 203-662-0100.
Industry Drumbeat
Just a reminder ... Jackson Jeyanayagam, CMO of Boxed, joins Tom Furphy and Kevin Coupe to talk about his company's competitive posture, unique value proposition, and focus on family-friendly values, as well as his experience as head of digital marketing at Chipotle during its food safety crisis. Plus, Tom and Kevin discuss Amazon's integration of Whole Foods, and much more, in this inaugural edition of The Innovation Conversation Podcast.

This podcast can be played below, or can be accessed and subscribed to on both iTunes and GooglePlay.


This Innovation Conversation Podcast is sponsored by ReposiTrak, and brought to you by GMDC.
PWS 51