Join the MNB Community.
Get a Wake Up Call each morning...
Email:
Explore the MNB Archives

From The MNB Archives
Tuesday, October 24, 2017
by Michael Sansolo

The ominous e-commerce clouds that darken the future of brick and mortar retail, somehow parted for a while last week over one specific segment of retail in a way that should open anyone's eyes.

The National Association of Convenience Stores (NACS) held its annual conference in Chicago and the atmosphere was incredibly upbeat. Now that's hardly a surprise at any industry convention as those gatherings typically reflect some level of celebration, merited or not. But the NACS show stood out to my eyes in its energy and optimism.

It's not as though convenience stores are magically immune to all the challenges currently facing retail. In fact, the channel probably could claim many mounting uncertainties of its own. Gasoline, after all, is a linchpin of c-store business and we constantly hear news of major car companies - including General Motors - discussing the looming end of gas-powered vehicles.


What's more, many in-store staples of the c-store, be they cigarettes, sweets or soft drinks, are battling to maintain market power against an array of forces.

Yet, the show was brimming with activity, energy and, incredibly, optimism.

There are numerous reasons. It was impossible for any visitor to the event not to detect a pronounced shift in the products on the show floor. Sure, all the traditional categories you'd expect at a c-store show were present featuring new solutions to older categories, such as electric car rapid charging stations.

But the star of the multi-day event was clearly food.

And not just the food many of us always associate with c-stores although roller hot dogs, quick made pizza and fried chicken were in large supply. Yet, there were also vegetarian options, artisanal items, emphasis on local products and even some of the current consumer hot buttons like GMO labeling.

NACS CEO Henry Armour made note of the changing industry in his upbeat presentation on the industry that included video vignettes of game changing c-stores from around the world. The changing nature of the industry, as Armour pointed out, is even causing a major symbolic change at the association, which unveiled a new logo heavily focused on the "C" in NACS.

Armour explained that the "C" is coming to stand for many things beyond just convenience. Most prominent among them is "community." C-stores, he said, have recognized their role as community centers, places customers like to visit, rely on for staples and see meeting key customer needs especially in underserved communities that might not have the population for a large store.

That's a fascinating and incredibly important take on the future. As we've written here before, the very nature of convenience is changing rapidly. Not long ago, a solid location was an unassailable retail advantage. Today, shoppers can sit on their sofa and order products simply by talking to a device like Alexa or Google Home, a level of convenience that's near impossible to beat.

For the c-store industry, that emerging reality along with other challenges (think electric cars) could sound like a not-so distant death knell or a warning to find a new course.

Survival of the fittest never favors the strongest or largest. It always favors those most able to adapt to a new reality. Just possibly, the convenience store channel is up to that.

Michael Sansolo can be reached via email at msansolo@morningnewsbeat.com . His book, "THE BIG PICTURE: Essential Business Lessons From The Movies," co-authored with Kevin Coupe, is available on Amazon by clicking here. And, his book "Business Rules!" is available from Amazon by clicking here.

by Kevin Coupe

A confluence of related stories came across my laptop yesterday, reflecting the degree to which change is coming to a central fact of our lives.

First, there was a press release from the American Transportation Research Institute, saying that a driver shortage is the industry's biggest concern.

This didn't particularly surprise me. This is an issue that Michael Sansolo has written about here, pointing out that this shortage isn't just a problem that afflicts trucking companies - it is a potential major issue for anyone who depends on trucks to deliver products that they use or sell. (Which is to say, pretty much everyone.)

What did surprise me a little bit was this passage in the press release:

Among the top strategies recommended by industry stakeholders to address the driver shortage include working with state and federal authorities to develop a graduated commercial driver's license program to attract safe, younger drivers to the industry, and partnering with the U.S. Department of Labor to formalize a national driver recruitment program.

I'm not sure that this is enough, or even relevant - the problem, as I understand it, is that young people simply don't want to spend their lives driving the nation's highways, no matter how available jobs and licenses might be.

Which leads me to the second story.

This one was in the Washington Post, which reported about new technologies being adapted by the trucking business to help them save money and, down the road, help them deal with fewer truck drivers.

In the short term, there is something called "platooning," in which trucks are able to use technology to tailgate each other, riding in the slipstream of the truck in front of them with just 10 yards between them, as a way of saving on fuel costs. But in the long term, it seems inevitable that there will be self-driving trucks.

And that brings me to the third story - a column in the New York Times by David Leonhardt, in which he writes about his experience with a self-driving car.

It is a piece worth reading, because it acknowledges the technology advances while also noting that drivers have a visceral desire to be in control. (I totally get this. My Mustang is a six-speed, and I love the act of manually shifting gears.)

But here's the passage that seemed most relevant to this discussion:

The technology is improving rapidly. Within a few years, many cars will have sophisticated crash-avoidance systems.

I expect that we will agonize about using them, out of both legitimate caution and irrational fear. Any driverless crashes will be sensationalized, as has already happened, while we ignore tens of thousands of deaths from human crashes. But I still expect that driving will be revolutionized sooner than many people now understand.

I find this all fascinating. And yes, Eye-Opening.

You can count me among the folks who feel, as Leonhardt writes, "legitimate caution and irrational fear" about self-driving technology. And, I cannot say that I am thrilled about tractor trailers riding so close to each other, or being driven by computers.

But the statistics about highway and car-related deaths remain staggering, and the potential positive impact of the technology could be extraordinary.

We just have to keep our minds and eyes open, I guess.

The Seattle Times reports that Amazon has received 238 proposals from cities, states, territories and provinces in North America that would like to be the location of the company's second headquarters, in which Amazon would invest $5 billion and to which it would bring some 50,000 jobs.

The proposals came from locations as close to its existing headquarters as Seattle (which would like Amazon to remain exclusively headquartered there) and as far away as Puerto Rico, three Mexican states and seven Canadian provinces. There also were bids from virtually every major US city, and a lot of minor ones, with the vast majority of them offering tax and other economic incentives.

Amazon has said that it would like to build in a location with more than a million people, strong mass transit and ready access to a major airport. A decision is expected to be made by early 2018.

KC's View: I'm still betting on Boston or Austin, though having spent a few days in Detroit last week I have a sneaking suspicion that it could be one of the finalists.

Corporate Drumbeat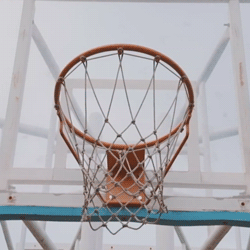 "Talent wins games, but teamwork and intelligence wins championships." -Michael Jordan

At Samuel J., we don't believe in the so-called "retail apocalypse."

"Retail self-destruction," maybe. But that only happens when companies and leaders don't adapt their stores to new competitive realities, don't create compelling customer experiences, and don't bring together exceptional talent and build extraordinary teams that can thrive and succeed even in the toughest of times.

Is this easy? Of course not. But it is achievable … especially when you have Samuel J. Associates on your team.

At Samuel J., our value never has been greater, because we understand the connection between great talent and innovative businesses. We are uniquely positioned to put together people and organizations in a way that builds expertise, cultivates leadership, and turns business challenges into business opportunities.At Samuel J, we know how to do it in a timely fashion and exceeds our clients' high expectations. And we have the winning record to prove it.

Click here to find out more.

At Samuel J. Associates, we help you find the right talent and build the right team.
Reuters reports on how Amazon's bricks-and-mortar ambitions are bering stymied in at least some locations when retail competitors are able to use legal means to slow it down.

Example: In San Francisco, Amazon reportedly wanted to open a Whole Foods store in a location vacated by Macy's. But Target, which also has a location in the mall, had the legal right to prevent Whole Foods from coming in because of concerns about how Amazon might utilize it.

According to the story, "Early attempts to persuade Target failed, and Whole Foods may now have to concede certain Amazon initiatives - such as lockers where customers can pick up goods ordered online - if it wants the location, the people said. Talks are ongoing.

"A Reuters examination of real estate agreements and interviews with 20 retail landlords, lawyers and brokers show that the strings attached to operating in malls like City Center present an emerging and little-scrutinized challenge to Amazon's quest to re-shape Whole Foods … Reuters could not determine the full extent of limits on Whole Foods stores because lease deals vary from mall to mall, and many are not public. While restricting how neighbors operate is a standard practice in retail, Amazon is new to feeling the heat."

KC's View: It would be naive to suggest that traditional bricks-and-mortar stores are going to be able to stop Amazon's physical expansion, especially when it comes to its Whole Foods business. In the end, landlords are going to do everything they can to find the biggest and best tenants that will drive traffic to their shopping centers … which is a particularly major challenge at a time when malls are facing some level of extinction because of changing consumer and technology trends.

Wine Spectator reports this morning that Amazon is shutting down its retail wine business, informing wine producers that it "will no longer offer a marketplace for wine at this time, and Amazon Wine will close Dec. 31. Wine will continue to be offered through Amazon Fresh, Prime Now and Whole Foods Market."

This is actually the third time Amazon has tried to sell wine on its site and then backed off.

Wine Spectator writes: "The decision to shut down seems to be due to so-called "tied-house laws," which prohibit an alcohol merchant from receiving payments from other suppliers to advertise their goods. When Amazon completed their acquisition of Whole Foods, they essentially became a merchant, a brick-and-mortar establishment, inheriting retail alcohol licenses in multiple states. Amazon could previously collect their marketing fees from online sales because they were piggybacking on each winery's individual license.

"Amazon had been lobbying to amend these laws, but ultimately had to choose between selling wine through Whole Foods or through Amazon.com. While it's unclear if Whole Foods' sales numbers from their more than 470 stores superseded that of Amazon's, it's likely."

KC's View: A minor setback, I think … the Whole Foods tie-up likely will more than compensate for this loss.

The Wall Street Journal reports this morning that Sears and Sears-owned Kmart will no longer sell appliances manufactured by Whirlpool - including the Maytag, KitchenAid and Jenn-Air brands - after a pricing dispute "fractured" a century-long business relationship.

Sears has been dealing with a lot of manufacturer issues, the story notes, "scrambling to keep suppliers from abandoning the retailer as its financial position has deteriorated."

The Journal points out that this is all part of an ongoing and depressing continuum, and that "as recently as 2002, Sears sold four of every 10 major appliances in the U.S., far outpacing its rivals. But its share of the market fell to 22% in the 12 months ended March."

KC's View: I don't even know that Sears is wrong in this dispute … but I do know tat this continues to leave yet another gaping hole in the Sears/Kmart offering. Which it can ill afford. After all, who the hell goes to Sears for anything, unless it is your only option?

• Marketing Daily has a story about the 2017 Cohn & Wolfe Authentic Brands Study, which ranks the top 10 most authentic brands in the US as being  Amazon, PayPal, Burt's Bees, Crayola, M&M's, Lego, Hershey's, Newman's Own, AAA and UPS.

Globally, the top 10 are Amazon, Apple, Microsoft, Google PayPal, Adidas, Intel, Lego, BMW, and HP. (Note that seven out of the global top 10 are tech companies.)


• The Associated Press reports that Target believes that its customers don't like the "Christmas creep" that launches holiday promotions earlier and earlier each year, and so it "plans to ease in holiday promotions this year while better recognizing Thanksgiving."

According to the story, "The retailer's holiday plans also include a new e-gift service, adding kiosks that focus on impulse presents mainly under $15, and launching a wallet feature to its app. It's also offering more weekend deals since shoppers do more holiday buying then."


• Albertsons Companies announced yesterday that Apple Pay is now available in all banners and more than 2,300 of its stores nationwide, including the Albertsons, Safeway, Vons, Pavilions, Tom Thumb, Randalls and Carrs banners. Apple Pay already was available to customers at its Jewel-Osco, Shaw's, Acme, Star Market, Haggen and United stores.

Corporate Drumbeat
Colorado Springs, Colo. – Global Market Development Center (GMDC), an association that connects its members to advance innovation in the retail marketplace, and ReposiTrak, Inc., the leading provider of Compliance Management and Track & Trace solutions for the grocery and foodservice industries, are partnering to enhance the discovery process and improve collaboration in essential non-food and high-gross margin categories for all channels.

Under the agreement, ReposiTrak, a wholly owned subsidiary of Park City Group, will be the exclusive solution provider endorsed by GMDC for compliance management and the sourcing of retail-ready vendors. GMDC will introduce ReposiTrak to its members, whose combined volume represents more than 125,000 retail outlets and more than $500 billion in sales.

ReposiTrak helps companies reduce their regulatory, financial and brand risk in the supply chain. Powered by Park City Group's technology, the solution has two primary applications including:

Compliance Management, which can automate the collection and management of a GMDC member's required documentation from their supply chain partners such as supplier agreements, insurance certificates, and factory audits, dramatically reducing risk to their extended supply chain.

MarketPlace, a platform for GMDC member retailers and wholesalers to source qualified suppliers in ReposiTrak's community of 40,000+ connections, saving weeks of time, and removing friction between trading partners in the quest to bring new products to the shelf as quickly as possible.

More information is available from ReposiTrak and GMDC.
• Kroger announced yesterday that Fred Morganthall, Kroger's executive vice president of retail operations, who came over to the company when it acquired Harris Teeter, where he was CEO, will retire at the end of November.

At the same time, Mike Donnelly, currently Kroger's executive vice president of merchandising, will assume responsibility for both operations and merchandising as executive vice president and chief operating officer.


• The Coca-Cola Company announced that J. Alexander "Sandy" Douglas Jr. will retire as President of Coca-Cola North America (CCNA). He will be succeeded by James L. "Jim" Dinkins, who currently serves as President of the Minute Maid Business Unit and Chief Retail Sales Officer for CCNA.

The transition will take place on January 1, 2018.
in Monday Night Football action, the Philadelphia Eagles defeated the Washington Redskins 34-24.
Industry Drumbeat
In this fast-paced, interactive and provocative presentation, MNB's Kevin Coupe challenges audiences to see Main Street through a constantly evolving technological, demographic, competitive and cultural prism.  These issues all combine to create an environment in which traditional thinking, fundamental execution, and just-good-enough strategies and tactics likely will pave a path to irrelevance;  Coupe lays out a road map for the future that focuses on differential advantages and disruptive mindsets, using real-world examples that can be adopted and executed by enterprising and innovative leaders.

"Kevin inspired our management team with his insights about the food industry and his enthusiasm. We've had the best come in to address our group, and Kevin Coupe was rated right up there.  He had our team on the edge of their chairs!" - Stew Leonard, Jr., CEO, Stew Leonard's

Constantly updated to reflect the news stories covered and commented upon daily by MorningNewsBeat, and seasoned with an irreverent sense of humor and disdain for sacred cows honed by Coupe's 30+ years of writing and reporting about the best in the business, "Good Is Not Good When Better Is Expected" will get your meeting attendees not just thinking, but asking the serious questions about business and consumers that serious times demand.

Want to make your next event unique, engaging, illuminating and entertaining?  Start here: KevinCoupe.com. Or call Kevin at 203-662-0100.
Industry Drumbeat
Just a reminder ... Jackson Jeyanayagam, CMO of Boxed, joins Tom Furphy and Kevin Coupe to talk about his company's competitive posture, unique value proposition, and focus on family-friendly values, as well as his experience as head of digital marketing at Chipotle during its food safety crisis. Plus, Tom and Kevin discuss Amazon's integration of Whole Foods, and much more, in this inaugural edition of The Innovation Conversation Podcast.

This podcast can be played below, or can be accessed and subscribed to on both iTunes and GooglePlay.


This Innovation Conversation Podcast is sponsored by ReposiTrak, and brought to you by GMDC.
PWS 51