Join the MNB Community.
Get a Wake Up Call each morning...
Email:
Explore the MNB Archives

From The MNB Archives
Wednesday, October 25, 2017
by Kate McMahon

It's prime flu shot season, and retailers are hoping that if you give 'em your left arm, your heart, soul and wallet will follow.

The Centers for Disease Control and Prevention recommends that everyone who is eligible gets the 2017-2018 influenza vaccine, preferably by the end of October, since it takes two weeks to become effective. A recent Harris Poll survey conducted for CVS found nearly 61% of Americans get a flu shot every year, or plan to get one this year, up 2% from last year's study.

Some 44% said they receive their flu shot from a primary care provider or health care professional, while 22% get the shot at either their local pharmacy/retailer or at their workplace. There was a 7% increase in the number of people who got the vaccine at work.

For retailers, it's an opportunity not just to give a shot, but to play a role in a customer's health and wellness. And major chains are offering both financial and more altruistic incentives to get customers to roll up their sleeves.

For example, Kroger will donate one meal for every flu shot administered at its pharmacies and The Little Clinic locations as part of its second annual health-and-wellness campaign.

Last year's inaugural One Shot, One Meal partnership with the hunger relief organization Feeding America delivered 330 million meals through food bank networks.

Walgreens is promoting wellness on a global scale with its Get a Shot/ Give A Shot campaign. For every flu shot or other immunization provided, Walgreens will help provide a lifesaving vaccine to a child in a developing country. Working with the United Nation's Shot@Life Campaign, Walgreens has helped provide more than 20 million vaccines.

Other pharmacies and retailers are offering coupons and gift cards to flu shot customers. For example:

• Customers who get a flu shot at a CVS in a Target store receive a $5 Target gift card.

• At CVS stand-alone pharmacies, flu shot recipients get a coupon for $5 off a $25 purchase.

• At Publix pharmacies, a flu shot yields a $10 Publix gift card.

Meanwhile, thinking outside the box, Wegmans also offers the vaccine in the store and at onsite flu clinics for employers interested in giving their workers a quick and easy way to protect themselves from the flu.

There were signs and banners for flu shots, but no incentives, when I stopped by my local Walmart and Costco this week. All of the above offer the shots on a walk-in basis, and the immunizations are free under most major insurance plans, the Affordable Care Act and Medicare Part B.

Industry research has shown that pharmacy customers are loyal, frequent shoppers. Store pharmacists are in a unique position to personally connect with the consumer, and that connection engenders loyalty and trust that extends from the prescription counter to the rest of the store.

Jodi Robinson, director of pharmacy for the Lunds & Byerlys supermarket chain in Minnesota, notes that in-store pharmacists are accessible seven days a week, are fully knowledgeable about a shopper/patient's health and immunization history, and can offer nutritional and wellness guidance. "They are a key part of a person's health care."

I know I would much rather get a walk-in flu shot from a familiar pharmacy employee versus making an appointment at the doctor's office or filling out insurance paperwork someplace new for a $5 gift card.

That said, I think the incentives could help bring in new flu-shot customers who do not have a regular pharmacy, but not prompt someone to switch all of their prescriptions for a coupon or even a philanthropic donation.

More importantly, though, pharmacies should use the annual shot as an opportunity to build on the existing relationship with the consumer. Supermarkets with in-store pharmacies in particular should maximize their one-stop health and wellness benefits.

The good news for all of the brick-and-mortar stores?

You can't get a flu shot online.

Comments? As always, send them to me at kate@morningnewsbeat.com .

by Kevin Coupe

The New York Times reports this morning that the 676,000 square foot Lord & Taylor flagship store on Fifth Avenue in Manhattan - for more than a century seen as "a monument to old-school retail" - is crumbling, at least metaphorically.

"The forces buffeting the retail industry are diminishing Lord & Taylor's presence as a New York institution," the story says. "The company that owns the department store chain, Hudson's Bay, said Tuesday that it was selling off the flagship store to WeWork, a seven-year-old start-up whose office-sharing model is helping to reinvent the concept of work space.

"Lord & Taylor will rent out about a quarter of the building, where it will operate a pared-down department store. WeWork will use the rest of the building for its global headquarters and to lease shared office space to its customers. The redesign is expected to come after Christmas of 2018."

In other words, we have an old-world business model giving way to a new economy business model. It is Eye-Opening, and not just metaphorically.

Re/code reports on new research from eMarketer saying that Amazon is expected to own 44 percent of US e-commerce sales this year, up from 38 percent just a year ago.

eBay, which comes in second, actually is expected to show a market share decline - from 7.8 percent to 6.8 percent. Apple, in third place, is projected to be up slightly, from 3.2 percent to 3.6 percent.

Walmart comes in fourth, and is expected to increase its market share from 2.8 percent to 3.6 percent, according to the eMarketer numbers.

Re/code writes: "E-commerce sales are a small but rapidly growing share of U.S. retail, and Amazon is by far the leader. Amazon now represents close to 4 percent of all retail sales online and off in the U.S., according to eMarketer. E-commerce sales will increase 15.8 percent to $452.8 billion by the end of 2017, according to the research firm's estimates."

KC's View: All of this is dynamic and subject to change, even radical change, because of all the varying initiatives being taken not just by Amazon, but everybody else in this space. There's no question that Amazon has a head start in developing an all-enveloping ecosystem, but if traditional bricks-and-mortar stores are able to reinvent themselves in a meaningful way, and Walmart/Jet are able to deliver on the promises they are making, then I think we may see some movement in these numbers.

But, if companies continue to try competing in traditional ways, without recognizing that consumers are evolving, then Amazon will continue and will even expand its dominance.

Corporate Drumbeat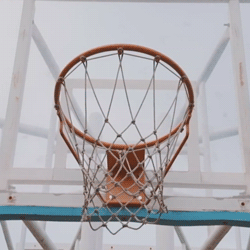 "Talent wins games, but teamwork and intelligence wins championships." -Michael Jordan

At Samuel J., we don't believe in the so-called "retail apocalypse."

"Retail self-destruction," maybe. But that only happens when companies and leaders don't adapt their stores to new competitive realities, don't create compelling customer experiences, and don't bring together exceptional talent and build extraordinary teams that can thrive and succeed even in the toughest of times.

Is this easy? Of course not. But it is achievable … especially when you have Samuel J. Associates on your team.

At Samuel J., our value never has been greater, because we understand the connection between great talent and innovative businesses. We are uniquely positioned to put together people and organizations in a way that builds expertise, cultivates leadership, and turns business challenges into business opportunities.At Samuel J, we know how to do it in a timely fashion and exceeds our clients' high expectations. And we have the winning record to prove it.

Click here to find out more.

At Samuel J. Associates, we help you find the right talent and build the right team.
"A changing climate is turning olive oil into an increasingly risky business — at least in the Mediterranean, the land of its birth," writes the New York Times this morning, pointing to a series of problems that have hurt olive production in three out of the last five years, with this year projected to be "mixed."

Here's how the Times frames the situation:

"The heat wave that swept across southern Europe this summer, which scientists say bore the fingerprints of human-induced climate change, is only the latest bout of strange weather to befall the makers of olive oil.

"Some years, like this one, the heat comes early and stays. Other years, it rains so much — as it did in 2014 — that the olive fly breeds like crazy, leaving worms inside the olives. Or there's an untimely frost when the fruits first form … Or, an early hot spell is followed by a week of fog and rain … leaving the trees confused, as he put it, about when to bear fruit."

And what all this does is create an olive oil industry that increasingly is unsettled, challenging traditional suppliers and creating expanded opportunities for suppliers from other regions.

KC's View: The olive oil business has been through a lot of tumult in recent years, especially as questions have been raised about accuracy in labeling. This stuff won't help, but to me these kinds of structural shifts - clearly happening because of climate change - may create opportunities for quality-oriented producers not just to make their products available to consumers, but to make information about them accessible to people who want to be reassured. The weather may be foggy or steamy, but marketing and informational efforts should be clear and cool and crisp and comprehensive.

CNBC reports that home improvement chain Lowe's is about to become a place where people can buy Craftsman tools, which for almost a century were controlled by Sears.

Sears sold the Craftsman brand to Stanley Black & Decker earlier this year as it wrestled with its severe and continuing sales and profit issues. Stanley Black & Decker continues to sell Craftsman through Sears, but also is making the line available through other channel partners.

KC's View: If a good rule of modern retailing is that the path to success is one that exploits differences and advantages, rather than focusing on similarities and common ground, this is yet another example of Sears committing retailing malpractice. Craftsman used to be a differential advantage, but no longer.

• TechCrunch reports that Amazon is introducing "a new paid membership program aimed at multi-user businesses in the U.S. and Germany. Called Business Prime Shipping, the program extends Prime's free, two-day shipping benefits to all users with an Amazon Business account, allowing them to shop for office supplies and other company needs."

Pricing is based on the number of users in a business that have access to the account - starting at $499 for small companies with up to 10 users, and going as high as $10,099 for those with over 100 users.

TechCrunch writes that this is seen as "a direct challenge to office supply stores, like Staples, Office Depot and others, as well as other big box retailers, like Walmart, and warehouse deals stores, like Costco."

And Bloomberg writes that "business-to-business transactions -- a broad category that includes pens and paper for the office as well as equipment and parts used in factories -- have been slower to shift online than retail, but could be a bigger revenue opportunity in the long term, said Andy Hoar, an analyst at Forrester Research Inc. He estimates the U.S. market will reach $1.2 trillion by 2021, up from $889 billion this year."


• Amazon this morning what it is calling Amazon Key, described as "a new service exclusively for Prime members that radically improves the convenience of receiving deliveries. Amazon Key enables in-home delivery and secure home access for guests and service appointments … Amazon Key allows customers to have their packages securely delivered inside their home without having to be there. Using the Amazon Key app, customers stay in control and can track their delivery with real-time notifications, watch the delivery happening live or review a video of the delivery after it is complete.

"This state-of-the-art technology doesn't simply replace a key with a digital passcode. Each time a delivery driver requests access to a customer's home, Amazon verifies that the correct driver is at the right address, at the intended time, through an encrypted authentication process. Once this process is successfully completed, Amazon Cloud Cam starts recording and the door is then unlocked. No access codes or keys are ever provided to delivery drivers. And, for added peace of mind, in-home delivery is backed by Amazon's Happiness Guarantee."

Amazon Key will be available on November 8 in 37 US cities and surrounding areas, and the service will be available to Prime members at no extra cost, though it does require the purchase of an Amazon Key In-Home Kit, the price of which starts at $249.99.

KC's View: Regarding the Business Prime Shipping program … wasn't it just recently that Staples was prevented from acquiring Office Depot by the feds because of concerns that the combination would simply upset the competitive balance?

What a crock.

As for the Key program … well, it really isn't unexpected.

But I do think that Amazon has to be careful to maintain total control over the delivery experience. No outsourcing allowed. If you're going to give people access to the home, there has to be a high level of control.

• Ahold Delhaize-owned Peapod said yesterday that it plans to move its longtime headquarters from Skokie, Illinois, to downtown Chicago, in the city's West Loop.

According to the Chicago Tribune, Carrie Bienkowski, Peapod's chief marketing officer, said the move will give the company access to a deeper talent pool of skilled data analytics and tech employees. She said the new 55,000-square-foot modern office layout will promote collaboration and give the company room to grow."


• The New York Times reports that a McDonald's focus on promotions - including $1 beverages and the "McPick 2" value menu - helped the fast food chain achieve a six percent increase in same-store sales during the most recent quarter. According to the story, "Those budget offerings have helped bring customers to stores, where more premium items, like the Signature Crafted line of sandwiches introduced in the spring, could encourage people to spend more per visit."

Corporate Drumbeat
Colorado Springs, Colo. – Global Market Development Center (GMDC), an association that connects its members to advance innovation in the retail marketplace, and ReposiTrak, Inc., the leading provider of Compliance Management and Track & Trace solutions for the grocery and foodservice industries, are partnering to enhance the discovery process and improve collaboration in essential non-food and high-gross margin categories for all channels.

Under the agreement, ReposiTrak, a wholly owned subsidiary of Park City Group, will be the exclusive solution provider endorsed by GMDC for compliance management and the sourcing of retail-ready vendors. GMDC will introduce ReposiTrak to its members, whose combined volume represents more than 125,000 retail outlets and more than $500 billion in sales.

ReposiTrak helps companies reduce their regulatory, financial and brand risk in the supply chain. Powered by Park City Group's technology, the solution has two primary applications including:

Compliance Management, which can automate the collection and management of a GMDC member's required documentation from their supply chain partners such as supplier agreements, insurance certificates, and factory audits, dramatically reducing risk to their extended supply chain.

MarketPlace, a platform for GMDC member retailers and wholesalers to source qualified suppliers in ReposiTrak's community of 40,000+ connections, saving weeks of time, and removing friction between trading partners in the quest to bring new products to the shelf as quickly as possible.

More information is available from ReposiTrak and GMDC.
• King's Food Markets and Balducci's Food Lover's Market announced the new hires of Scott Brown as Senior Director of Marketing, and Paul Greenblatt to the perishable team as Director of Meat Sales and Merchandising.

Brown, the company said, spent 10 years at IBM leading the strategic marketing effort across the company's global business services, later served as a senior leader at Acxiom and most recently was "Senior Director of CRM and digital strategy for an agency, developing customer centric marketing strategies for a variety of clients."

Greenblatt is a graduate of the Culinary Institute of America, and formerly was Associate Meat Director at Whole Foods.

In Game One of the World Series - a crisp, well-played two-hour-and-28-minute affair - the Los Angeles Dodgers defeated the Houston Astros 3-1, with winning pitcher Clayton Kershaw striking out 11 in seven innings.

KC's View: It is particularly painful to some of us - like Michael Sansolo, Tom Furphy and me - that the Dodgers' Justin Turner smacked a two-run homer in the game, continuing his run as one of the best players on one of baseball's best teams. Turner, you seem used to be a New York Met … until the team let him go following the 2013 season because they just couldn't see his potential.

Oy.

Industry Drumbeat
In this fast-paced, interactive and provocative presentation, MNB's Kevin Coupe challenges audiences to see Main Street through a constantly evolving technological, demographic, competitive and cultural prism.  These issues all combine to create an environment in which traditional thinking, fundamental execution, and just-good-enough strategies and tactics likely will pave a path to irrelevance;  Coupe lays out a road map for the future that focuses on differential advantages and disruptive mindsets, using real-world examples that can be adopted and executed by enterprising and innovative leaders.

"Kevin inspired our management team with his insights about the food industry and his enthusiasm. We've had the best come in to address our group, and Kevin Coupe was rated right up there.  He had our team on the edge of their chairs!" - Stew Leonard, Jr., CEO, Stew Leonard's

Constantly updated to reflect the news stories covered and commented upon daily by MorningNewsBeat, and seasoned with an irreverent sense of humor and disdain for sacred cows honed by Coupe's 30+ years of writing and reporting about the best in the business, "Good Is Not Good When Better Is Expected" will get your meeting attendees not just thinking, but asking the serious questions about business and consumers that serious times demand.

Want to make your next event unique, engaging, illuminating and entertaining?  Start here: KevinCoupe.com. Or call Kevin at 203-662-0100.
Industry Drumbeat
Just a reminder ... Jackson Jeyanayagam, CMO of Boxed, joins Tom Furphy and Kevin Coupe to talk about his company's competitive posture, unique value proposition, and focus on family-friendly values, as well as his experience as head of digital marketing at Chipotle during its food safety crisis. Plus, Tom and Kevin discuss Amazon's integration of Whole Foods, and much more, in this inaugural edition of The Innovation Conversation Podcast.

This podcast can be played below, or can be accessed and subscribed to on both iTunes and GooglePlay.


This Innovation Conversation Podcast is sponsored by ReposiTrak, and brought to you by GMDC.
PWS 51