Join the MNB Community.
Get a Wake Up Call each morning...
Email:
Explore the MNB Archives

From The MNB Archives
Thursday, October 26, 2017
This commentary is available as both text and video; enjoy both or either ... they are similar, but not exactly the same. To see past FaceTime commentaries, go to the MNB Channel on YouTube.

Hi, Kevin Coupe here, and this is FaceTime with the Content Guy.

I'm coming to you this week - and forgive me if this is someplace you really don't want to be - from my hotel room.

I went to Boston on business last weekend and, because I've been traveling a lot and it was the rare couple of days that I got to spend with Mrs. Content Guy, I booked a nicer hotel than usual. My choice was the Envoy, which is part of Marriott's Autograph Collection of boutique properties.

The thing is, we walked into our room, and our first reaction was, "Wow. This is kind of cool."

The bed, oddly enough, is in the middle of the room. The TV is mounted on a bicycle. And the bathroom is glassed in, and the glass has a map of the city of Boston etched into it. Cool. There's also a bar on the roof that was really busy, and a lot cooler than most hotel bars.

I remember once reading a quote from the CEO of Marriott, who said that they had to come up with some new ideas, because people are tired of "beige rooms."
Now, to be fair, my hotel room was entirely beige … but everything else about it was completely different.

Like I said. Cool.

And it prompts me to ask this question.

When was the last time a customer walked into one of your stores, or into one of your departments, and said, "Wow. This is kind of cool."

Because I think that's a sentiment worth going for, especially at a time when physical stores are looking for new ways to compete with e-commerce.

Cool is good.

That's what is on my mind this morning, and, as always, I want to hear what is on your mind.

by Kevin Coupe

Axios had an excellent piece by Mile Allen the other day in which he wrote about how, as tumultuous as American politics seems to be these days, culture wars also are breaking out in corporate America, and "many CEOs and businesses are grossly unprepared."

Here's how he frames the issue:

"The war gets ignited by employees, shareholders, customers and social media. The new, high-stakes collisions CEOs are getting pulled into include immigration, climate change, diversity and inclusiveness, and whether their ads run on controversial websites.

"And the wave of sexual-harassment scandals shows that companies have crime in their workplace.

"A behind-the-scenes adviser to some of the world's largest corporations told me: 'The amount of time that these companies now have to spend on non-market [non-revenue] issues has increased exponentially.'

"Some of the newer topics, like climate change, affect both a corporation's culture and bottom line."

It matters, Allen writes, because to a new generation of social media-savvy consumers, "corporate reputation and corporate image matter as much (sometimes more) than the delivery of your product or service."

And the problem he suggests, often is that "most big companies are run by straight, white men who are unaccustomed to navigating a fast-changing America."

I think Allen gets it mostly right - that business leaders have no choice but to pay attention to the bigger picture to a greater extent than ever before, and focus on how their stories are told to customers, employees and business partners. It no longer is a matter of simple commerce, but rather a far more complex maze of competing constituencies that these leaders must navigate … with Eyes Open.

IRI is out with a new Consumer Connect survey saying that "seven out of 10 millennials prefer stores that have a wide selection of private label products, and nearly as many (66 percent) often buy private label options over name brands." It isn't just millennials; the study shows that "consumers from all generations view private label as a way to save money and improve value without sacrificing quality."

The study also suggests that the current economy has some soft spots, and that "31 percent of U.S. households are struggling to afford groceries in Q3 2017, in line with the same period in 2016 but up from 28 percent in Q1 2016."

In addition, the survey found that "a full 59 percent of consumers from households earning under $35,000 per year and 36 percent of millennials are having difficulty affording groceries. As a result, 89 percent of these lower-earning shoppers and 90 percent of millennials are buying private label brands to save money. And 81 percent and 83 percent, respectively, will try lower-priced brands to save money compared with 73 percent of all consumers."

IRI's research shows that "two-thirds of consumers plan to purchase private label more frequently in the coming six months. Among millennials and lower-earning shoppers, three-quarters expect to buy more private label solutions during that time frame.:" In addition, the survey points to an increased focus on private label by companies that include Costco and Amazon, as well as the likelihood that expansion efforts by Aldi and Lidl in the US will grow private label penetration.

KC's View: The thing is, whatever the motivation for buying private label products, it always has seemed to me that they represent an opportunity for retailers to offer items that are uniquely theirs … and, if done right, items that are not just the equivalent of national brands, or alternatives to national brands, but products that even are distinct from and even better than national brands.

The Wall Street Journal had a story the other day about a new challenge facing companies - young people are more willing than their elders to share their wage and benefit information with their friends and fellow employees.

According to the story, "Roughly a third of U.S. workers ages 18 to 36 say they feel comfortable discussing pay with their co-workers, more than any other age group and about four times the rate among baby boomers, ages 53 to 71, according to a survey of 1,000 employees conducted by personal finance firm Bankrate Inc.'s RATE +0.18% TheCashlorette.com. Nearly half of the millennials surveyed say they talk about compensation with their friends, compared with 36% of Americans overall."
KC's View: Let's face it. Managers have long been able to take advantage of employees, and manipulate them, because there was some level of secrecy about things like wages and benefits. But that advantage may no longer exist, and managers are going to have to get used to it.

The Seattle Times reports that the Trump administration is loosening the rules covering commercial drone testing, which will "allow more companies to test their flying machines at night, above people, at far greater distances and with packages — activities limited by federal restrictions."

The move is a win for technology companies such as Amazon and Google-owned Wing that "have bet that drone deliveries will be a part of retail in the future, as well as entertainment companies that want to use the machines for filming."

The Obama administration was more resistant to requests from business interests to allow broader testing, and the US Department of Transportation has been concerned about "allowing the machines to integrate into airspace shared by planes."

The Times writes that "the White House said the approach taken by the United States until now has put the country behind other nations on technology innovation."

However, the "Federal Aviation Administration is still deliberating potential rules for commercial drones, which are expected to have far more impact on the industry than Wednesday's executive memorandum."

KC's View: Almost from the beginning, I've believed that eventually the rules governing commercial drones would be relaxed … and we're almost there now.

• The Cleveland Plain Dealer reports that "Giant Eagle is expanding its Curbside Express pickup service to home delivery of groceries to 38 select ZIP codes in Greater Cleveland," making some 45,000 SKUs available to shoppers from "eight participating Giant Eagle and Market District stores."

The story says that "Giant Eagle, which already delivers groceries in Pittsburgh and Columbus, said online prices will match the in-store prices of whatever store the groceries are coming from."


• Reuters reports that Amazon is launching a cash payment system in Mexico, allowing shoppers to "deposit between 100 pesos ($5.20) and 5,000 pesos per transaction at several convenience store chains throughout Mexico, including 7-Eleven, placing up to 10,000 pesos a day into Amazon accounts online." The approach, similar to one used by Amazon in India, is seen as a way of building appeal in a nation suspicious of credit cards and more reliant on paper currency.

According to the story, "the strategy could also help it to win market share from rival Wal-Mart de Mexico, known as Walmex, along with other retailers pushing Mexican consumers to shop more online instead of brick-and-mortar stores that still dominate the country's retail sector."

Corporate Drumbeat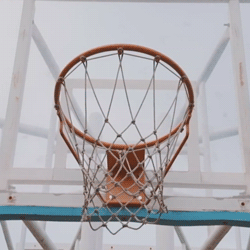 "Talent wins games, but teamwork and intelligence wins championships." -Michael Jordan

At Samuel J., we don't believe in the so-called "retail apocalypse."

"Retail self-destruction," maybe. But that only happens when companies and leaders don't adapt their stores to new competitive realities, don't create compelling customer experiences, and don't bring together exceptional talent and build extraordinary teams that can thrive and succeed even in the toughest of times.

Is this easy? Of course not. But it is achievable … especially when you have Samuel J. Associates on your team.

At Samuel J., our value never has been greater, because we understand the connection between great talent and innovative businesses. We are uniquely positioned to put together people and organizations in a way that builds expertise, cultivates leadership, and turns business challenges into business opportunities.At Samuel J, we know how to do it in a timely fashion and exceeds our clients' high expectations. And we have the winning record to prove it.

Click here to find out more.

At Samuel J. Associates, we help you find the right talent and build the right team.
• The Associated Press reports that "Walgreens plans to close about 600 drugstores as it completes a $4.38 billion deal to buy nearly 2,000 from rival Rite Aid." Most of the closing stores will be Rite Aid units, the story says, and "the vast majority will be within a mile of another store in the Walgreens network."

The closing will begin next year, and be carried out over more than a year.

Corporate Drumbeat
Colorado Springs, Colo. – Global Market Development Center (GMDC), an association that connects its members to advance innovation in the retail marketplace, and ReposiTrak, Inc., the leading provider of Compliance Management and Track & Trace solutions for the grocery and foodservice industries, are partnering to enhance the discovery process and improve collaboration in essential non-food and high-gross margin categories for all channels.

Under the agreement, ReposiTrak, a wholly owned subsidiary of Park City Group, will be the exclusive solution provider endorsed by GMDC for compliance management and the sourcing of retail-ready vendors. GMDC will introduce ReposiTrak to its members, whose combined volume represents more than 125,000 retail outlets and more than $500 billion in sales.

ReposiTrak helps companies reduce their regulatory, financial and brand risk in the supply chain. Powered by Park City Group's technology, the solution has two primary applications including:

Compliance Management, which can automate the collection and management of a GMDC member's required documentation from their supply chain partners such as supplier agreements, insurance certificates, and factory audits, dramatically reducing risk to their extended supply chain.

MarketPlace, a platform for GMDC member retailers and wholesalers to source qualified suppliers in ReposiTrak's community of 40,000+ connections, saving weeks of time, and removing friction between trading partners in the quest to bring new products to the shelf as quickly as possible.

More information is available from ReposiTrak and GMDC.
• Fats Domino, one of rock 'n roll's earliest stars, with hit songs like "Ain't That A Shame," "Blueberry Hill" and "I'm Walkin'," has passed away at age 89.

Variety described him as "one of the defining figures of early rock 'n' roll," and one of the "most powerful, and certainly the most popular, of a generation of great Crescent City keyboardists."

We had a story the other about a shortage of truck drivers, which prompted the following email from an MNB reader:

The looming transportation driver shortage is going to hit and hit hard in less than 2 months.  Currently drivers must log the number of hours they drive manually using paper log books.  A new mandate from the Federal Motor Carrier Safety Administration states carriers have until December 17, 2017 to implement electronic logging devices to track drivers hours.  While the rules of how many hours a driver can legally drive will not change, how they are tracked and the ease of which violations can be detected will change.

It's an open secret that today drivers drive (and get paid to drive) for more hours than they are legally allowed.  The electronic logging devices should put an end to that practice but those extra hours will still need to be filled.  A significant number of carriers have delayed the implementation of electronic device in the hopes of a last minute reprieve from the new rules but as of now there is no hint that the mandate will be delayed.  The concern is those waiting to implement will not allow sufficient time to order, install, test and train in time to be complaint by the deadline. 




Got the following email from MNB reader Chris Utz:

I recently read that Amazon would deliver to your car trunk, with a one-time access code.  Might be okay, unless someone witnessed the delivery and decided to break into the car.  The cost and headache of vehicle repairs might cost more than the item delivered.  I read that Walmart was considering home delivery using employees and even direct-to-fridge delivery without customers having to be home.  What could possibly go wrong with that scenario?

I have always lived nice neighborhoods and have been friendly with and trusted my neighbors.  Sometimes, however there's an occasional story about thieves following delivery trucks; especially this time of year.

Recently, I requested that a high-dollar shipment, not from Amazon, be held for pickup at delivery company's distribution center.  The container appeared to have been damaged , but had been re-taped with clear packing tape.  (The box had been originally sealed with tan tape).  When opened, the box was missing 20% of the product, worth about $50.  I've been a bit apprehensive about ordering online ever since, even though the seller replaced the missing items, without question or hesitation.

I would never allow a stranger to enter my home when I wasn't there, for any number of reasons.  Nor would I want a delivery person drawing attention to one of my vehicles.  I occasionally order items for front porch delivery, but usually only things I could afford to lose.   Some decision points for shopping online vs. bricks and mortar retailers involve time and hassle combined perhaps with a previous negative, onerous or even an uninspiring shopping experience.  I enjoy shopping with retailers, whose locations and employees provide compelling reasons to return.




On another subject, from MNB reader Gary Loehr:

I went by the Sears in Willowbrook Mall (NJ) last week.  A lot of construction underway.  Looks they are turning about 1/3 of the store into a Dave & Busters.  The automotive center is closed.  Dead man crawling.

No kidding.




On the subject of e-commerce, one MNB reader wrote:

With the occasional purchase from Amazon and e-books, I rarely  shop on line. However, times are changing. Recently, I found out a dear friend in another city was having trouble making ends meet and she didn't have a any food in the house. I called a local grocery store and asked if I could set up an account for her to use, but I was told I could only do that in person.

Then I found another grocer who had online purchasing. I must admit it was the easiest shopping I've done in a long time. It took me about 15 minutes to set up the account and place an order. I had a choice of times with a 2-hour window and my friend had her groceries in about two hours. It changed my mind completely and now I'm looking locally.

But another MNB reader has a problem with my priorities:

Cannot believe how much daily free advertising you give Amazon..at the expense of mom & Pop…

First of all, it isn't advertising. It is coverage … and I think it is warranted because of all the innovations that Amazon is pursuing.

However, when I think an independent is creating a compelling format, I try to draw attention it it. (I'd submit last week's story about Westborn Market in Detroit as just one example.)




We had a story yesterday about the impact that global warming is having on olive crops, and the implications for the olive oil industry. One MNB reader responded:

One olive tree in Israel is 3000 years old and still produces fruit.  I think we will survive.

Maybe … but maybe you want to consider Jeremiah 2:7…

And I brought you into a plentiful land to enjoy its fruits and its good things. But when you came in, you defiled my land and made my heritage an abomination.

Just because a tree survives for 3,000 years doesn't guarantee that it is going to survive for 3,001.

Game Two of the World Series was a wild, 11-inning affair, in which the HoustonHouston Astros defeated the Los Angeles Dodgers 7-6, evening the best-of-seven series at one game apiece.

KC's View: Best moment of the night …. easily … was Vin Scully throwing out the first pitch (with an assist from some old friends). Utterly charming, funny, and touching. To coin a phrase that Scully used in another context, it was "nothing scratchy, nothing flukey, it was a masterpiece."

You can watch it here here.

Industry Drumbeat
In this fast-paced, interactive and provocative presentation, MNB's Kevin Coupe challenges audiences to see Main Street through a constantly evolving technological, demographic, competitive and cultural prism.  These issues all combine to create an environment in which traditional thinking, fundamental execution, and just-good-enough strategies and tactics likely will pave a path to irrelevance;  Coupe lays out a road map for the future that focuses on differential advantages and disruptive mindsets, using real-world examples that can be adopted and executed by enterprising and innovative leaders.

"Kevin inspired our management team with his insights about the food industry and his enthusiasm. We've had the best come in to address our group, and Kevin Coupe was rated right up there.  He had our team on the edge of their chairs!" - Stew Leonard, Jr., CEO, Stew Leonard's

Constantly updated to reflect the news stories covered and commented upon daily by MorningNewsBeat, and seasoned with an irreverent sense of humor and disdain for sacred cows honed by Coupe's 30+ years of writing and reporting about the best in the business, "Good Is Not Good When Better Is Expected" will get your meeting attendees not just thinking, but asking the serious questions about business and consumers that serious times demand.

Want to make your next event unique, engaging, illuminating and entertaining?  Start here: KevinCoupe.com. Or call Kevin at 203-662-0100.
Industry Drumbeat
Just a reminder ... Jackson Jeyanayagam, CMO of Boxed, joins Tom Furphy and Kevin Coupe to talk about his company's competitive posture, unique value proposition, and focus on family-friendly values, as well as his experience as head of digital marketing at Chipotle during its food safety crisis. Plus, Tom and Kevin discuss Amazon's integration of Whole Foods, and much more, in this inaugural edition of The Innovation Conversation Podcast.

This podcast can be played below, or can be accessed and subscribed to on both iTunes and GooglePlay.


This Innovation Conversation Podcast is sponsored by ReposiTrak, and brought to you by GMDC.
PWS 53