Join the MNB Community.
Get a Wake Up Call each morning...
Email:
Explore the MNB Archives

From The MNB Archives
Friday, October 27, 2017
by Kevin Coupe

TechCrunch reports that Amazon is teaming up with Garmin to offer the Garmin Speak, described as "an Echo Dot-like device that sits in the dash of your car and brings the full range of Alexa skills into the car. What's more, the Garmin Speak integrates Alexa services through the car stereo, meaning you can listen to music, audiobooks, news and weather through a full-fledged sound system (comparatively) instead of tiny speaker."

What's more important (at least to Amazon, presumably) is that "users will be able to place orders on Amazon and control their smart devices at home through the Garmin Speak. So if, for example, you forgot to turn off the lights or lock the door (and you have the smart home accessories capable of doing that for you), you can simply take care of it from the driver's seat."

The Garmin Speak is available now on Amazon, and retails for $149.

We've had stories here on MNB recently about how automakers like BMW and Nissan are working on incorporating Amazon's Alexa technology into their cars, but this move demonstrates that there are yet more ways to extend its reach.

I would expect that the next Eye-Opening development in this area will be Google incorporating its Google Home technology into the Waze system, which it owns.

And the momentum will continue.
Amazon yesterday reported third quarter net sales of $43.7 billion, up 34 percent from $32.7 billion during the same period a year earlier. The numbers include $1.3 billion in net sales from Whole Foods, of which Amazon officially took ownership on August 28.

Net income was $256 million in the third quarter, compared with net income of $252 million in third quarter of 2016.

In a prepared statement, founder/CEO Jeff Bezos pointed to even brighter days ahead: ""In the last month alone, we've launched five new Alexa-enabled devices, introduced Alexa in India, announced integration with BMW, surpassed 25,000 skills, integrated Alexa with Sonos speakers, taught Alexa to distinguish between two voices, and more. Because Alexa's brain is in the AWS cloud, her new abilities are available to all Echo customers, not just those who buy a new device.

"And it's working — customers have purchased tens of millions of Alexa-enabled devices, given Echo devices over 100,000 5-star reviews, and active customers are up more than 5x since the same time last year. With thousands of developers and hardware makers building new Alexa skills and devices, the Alexa experience will continue to get even better."

Bloomberg notes in its coverage that "Amazon's subscription services revenue, which is mostly from Prime memberships, increased 59 percent to $2.4 billion in the third quarter. Second-quarter growth was 53 percent … Revenue from Amazon Web Services, its profitable cloud-computing division, increased 42 percent to $4.6 billion. Sales of warehousing, packaging and other logistics services Amazon provides for e-commerce merchants increased 40 percent to $7.9 billion."

Amazon also said that it increased its employee ranks by 77 percent over the past year, to 541,900 full-time and part-time employees - not including the season workers it is hiring for the holidays.

KC's View: For what it's worth - and I wouldn't put too much emphasis on it - the quarterly figured buoyed the investor class's confidence in Amazon. Bloomberg put it this way - it "showed investors it can run grocery stores, churn out gadgets, expand its cloud-computing business and invest in new markets, all while selling more products online and managing expenses."

It's only one quarter, and therefore just a snapshot in time. But, the numbers do seem to address some of the concerns oft expressed about Amazon.

The Boston Globe reports that local chain Market Basket, much celebrated in recent years for being so loved that its customers took action when one side of the owning Demoulas family threatened to take over management from the side that most customers preferred, has decided to do something revolutionary.

It unveiled a website. Its first. Ever.

"That's right," says the Globe. "Until this week, Market Basket didn't have a website for its shoppers. Ditto for Twitter or Facebook or Instagram accounts."

The company said that its "focus on one-on-one interactions in stores meant that a website hadn't been a priority," but found recently that "a lot of people" were "requesting a Web presence."

KC's View: It is nice that a website never seemed like a priority, but it is just too big a weapon to consciously ignore. Done right, a website is an integrated tool, not the giving away of one's soul.

It is worth pointing out that one reason Market Basket took this step is that one of its customers set up a website on its behalf. So, once again Market Basket's fortunes are being affected by committed and evangelistic shoppers.
Corporate Drumbeat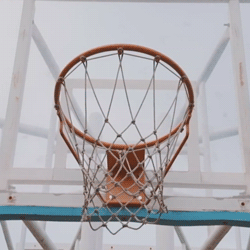 "Talent wins games, but teamwork and intelligence wins championships." -Michael Jordan

At Samuel J., we don't believe in the so-called "retail apocalypse."

"Retail self-destruction," maybe. But that only happens when companies and leaders don't adapt their stores to new competitive realities, don't create compelling customer experiences, and don't bring together exceptional talent and build extraordinary teams that can thrive and succeed even in the toughest of times.

Is this easy? Of course not. But it is achievable … especially when you have Samuel J. Associates on your team.

At Samuel J., our value never has been greater, because we understand the connection between great talent and innovative businesses. We are uniquely positioned to put together people and organizations in a way that builds expertise, cultivates leadership, and turns business challenges into business opportunities.At Samuel J, we know how to do it in a timely fashion and exceeds our clients' high expectations. And we have the winning record to prove it.

Click here to find out more.

At Samuel J. Associates, we help you find the right talent and build the right team.
The New York Times reports that "CVS Health, the giant drugstore chain that also runs walk-in clinics and a pharmacy benefit business, is in talks to buy Aetna, one of the nation's largest health insurance companies, according to people briefed on the talks.

"Negotiations between the two companies could still fall apart, these people say. But if consummated, the deal could be worth more than $60 billion based on Aetna's current market value, which would make it one of the largest corporate acquisitions this year and one of the largest in the history of the health industry."

The Times notes that "the negotiations are also taking place as the online retail giant Amazon encroaches on the turf of well-established players — and the pharmacy business could be next … The talks between CVS and Aetna appear to be in part an attempt to fend off a move by Amazon into the drug-selling business — or at least to insulate the companies in case Amazon does invade." A combined CVS-Aetna entity would be in a better position to negotiate with drug companies, which could blunt Amazon's disruptive tendencies.

KC's View: They're right to look for a tie-up. Amazon almost certainly is coming. There were published reports this week that Amazon now has licenses in 12 states to become a wholesale prescription drug distributor.

CNBC reports that Supervalu "is facing escalating pressure from an activist investor. Blackwells Capital, which owns a little less than 4 percent of Supervalu's common stock and is one of the company's 10 largest shareholders, issued a letter Thursday morning calling out a 'lack of clear steps' at the company."

According to the story, "The four initiatives Blackwells has suggested Supervalu consider include selling some of the grocer's more than 17 million square feet of owned real estate, which is 'worth multiples of the current capitalization of the Company' … The activist investor is asking Supervalu to sell roughly 30 percent of its stores, and to use the remaining locations for completing tasks like home delivery and meal prep."

KC's View: The problem is that activist investors often create an itch that must be scratched, even if it isn't in the company's strategic, long-term best interests. Investors just want to goose the stock price so they can sell it sooner for maximum gain.

Bloomberg reports that Sears has decided to try something new this year.

A holiday print catalog.

According to the story, "The department-store chain will publish a 120-page 'wish book' this holiday season, reviving a catalog that hasn't been available since 2011. This time around, the 131-year-old retailer is going for something a little more high-tech. In addition to the print version, the publication is available in mobile and online versions."

KC's View: I know I'm always negative about Sears, a company that continues to surprise me just by remaining in business. So I tried to come up with something positive to say … and the best I could come up with is the idea that this will work for people who used to live near Sears stores, but don't anymore because the company has closed so damned many of them.

Can you feel the positivity?

• ZD Net reports that Walmart "is testing the use of aisle-roaming robots as a way to improve out-of-stock issues and price discrepancies in its stores."

According to the story, "The nondescript robots include a base with an attached tower equipped with cameras that scan aisles for any of the above mentioned inconsistencies. When problems are found, the robots alert store employees, who then restock the shelves and fix errors. Walmart says it's been testing the robots in a small number of stores in Arkansas, Pennsylvania and California, and that it's now expanding the trial to an additional 50 locations. The retailer was quick to stress that the robots are not a blanket replacement for its human workforce."

Corporate Drumbeat
Colorado Springs, Colo. – Global Market Development Center (GMDC), an association that connects its members to advance innovation in the retail marketplace, and ReposiTrak, Inc., the leading provider of Compliance Management and Track & Trace solutions for the grocery and foodservice industries, are partnering to enhance the discovery process and improve collaboration in essential non-food and high-gross margin categories for all channels.

Under the agreement, ReposiTrak, a wholly owned subsidiary of Park City Group, will be the exclusive solution provider endorsed by GMDC for compliance management and the sourcing of retail-ready vendors. GMDC will introduce ReposiTrak to its members, whose combined volume represents more than 125,000 retail outlets and more than $500 billion in sales.

ReposiTrak helps companies reduce their regulatory, financial and brand risk in the supply chain. Powered by Park City Group's technology, the solution has two primary applications including:

Compliance Management, which can automate the collection and management of a GMDC member's required documentation from their supply chain partners such as supplier agreements, insurance certificates, and factory audits, dramatically reducing risk to their extended supply chain.

MarketPlace, a platform for GMDC member retailers and wholesalers to source qualified suppliers in ReposiTrak's community of 40,000+ connections, saving weeks of time, and removing friction between trading partners in the quest to bring new products to the shelf as quickly as possible.

More information is available from ReposiTrak and GMDC.
• The Washington Post reports that the Centers for Disease Control and Prevention (CDC) is out with new numbers saying that after 17 years of continued decline, America's cholesterol levels continue to be pretty good - "since 1999, the number of Americans suffering from high total cholesterol has declined from 18.3 percent to 12.4 percent in 2016."

According to the story, "That time period overlaps neatly with the years when cholesterol-lowering medication became widespread, particularly among adults 40 and older who are most at risk for high cholesterol and heart disease. From 2003 to 2012, the percentage of adults older than 40 and taking statins and other cholesterol medications increased from 20 percent to 28 percent, according to a 2014 CDC report."

However, the story says, "Thursday's CDC report shows where particular progress needs to continue. The prevalence of high total cholesterol was greatest among adults ages 40 to 59 — particularly for women. By race and gender, white women also had the greatest prevalence of high total cholesterol."

Got the following email from MNB reader Joe DiVincenzo:

I was reflecting a bit on the inspirational stories of Amy Robach and Shannon Huffman Polson in last Friday Morning's Eye-Opener, and I can't help but be stuck on a bit of terminology that was used:  "They both made clear that while both have been targets of harassment, they have not been victims."

I'm having a hard time making a distinction between being a target vs. a victim.  By the very nature of being a target of harassment, doesn't that victimize the target almost automatically?  Should an individual (of any gender) be targeted with harassment, whether or not any physical acts were carried out, that person is likely made to feel uncomfortable and demeaned or worse.  I think to call targets anything other than victims diminishes the problem and disrespects the individuals that were targeted.  Perhaps I am being overly critical, but I think that's an important distinction.

Point taken. I guess I was saying that both women struck me as people who might've been targeted by men engaging in sexual harassment, but were able to avoid being victimized. But I certainly wasn't trying to diminish the problem, and perhaps I should've written the passage with greater clarity.



We had the results of a consumer survey focusing on authenticity the other day, prompting MNB reader Mike Sommers to write:

Understanding that there is a large interpretation of authentic, interesting how no major beer brand was listed...probably because no major beer brand in the US is actually US owned anymore. However, that doesn't stop Budweiser from putting the US flag on its label during summer and pretending. Also curious that the likes of McDonald's didn't make the list or any major car manufacturers.

What's more authentic to the US than McDonald's, Budweiser/Miller, Ford/Chevy? Also interesting GE, Coca-Cola, and Disney didn't make the list. Apparently what was authentic decades ago is no longer authentic, or my idea of American authenticity needs an update. Or I'm just conjuring up American nostalgia…

Along the same lines, I recently wrote in another context:

"Amazon has been very good throughout its history of not just making a value proposition, but delivering on it … often under-promising and over-delivering. Do that enough, and establish a beachhead in people's lives, and you're going to have credibility and equity that can be transferred to other products and services."

MNB reader Brian Blank responded:

Amazon's customers trust them.  Not only that, but Amazon is viewed as a retailer that people are proud to purchase from.  They have earned a position of being viewed as equal (or better) than name brand, a brand that customers are not only not ashamed for someone to see in their home, but a brand that conveys a bit of status.  Some other private labels that fit this description:  Costco's Kirkland Signature, Whole Foods' 365, and Trader Joe's.




MNB noted the other day that New York City is endeavoring to stop curbside deliveries at certain times of day and in certain neighborhoods, and MNB reader Stan Barrett observed:

The Mayor might want to look at his budget and see how much lost revenue this cause.  The law of unintended consequences.

There are company in the food delivery business that have a budget line item - sometimes not insignificant - devoted to paying these fines.

Every time Bill Di Blasio opens his mouth, he makes me yearn for Mike Bloomberg.




Responding to yesterday's piece about continued private label growth, MNB reader Bob Overstreet wrote:

I find buying private label not only to be cheaper but of better quality in most areas. The Safeway/Albertsons healthy choice frozen dinners are vastly healthier in its ingredients/sodium/calorie load than the brand names.

Their frozen pizzas are also much better.

These private labels as well as the store environment and service keep me coming back to the same store and their brands.

I am really curious on how they integrate Plated too.




Somehow this email slipped through the cracks … it concerns a review I wrote several weeks ago of the new "Star Trek: Discovery" TV series:

I'm also a big Trekkie and was looking forward to your review.  I left feeling rather disappointed, both with the show itself and CBS' foolhardy notion that they can compete with Hulu or Netflix for my streaming service dollar.  I've been a Netflix subscriber since the DVD by mail days, and so I'm grandfathered in at $8/month.  In other words, I can get commercial-free content from a variety of broadcasters and movie studios for $3 less per year then CBS wants me to pay to watch NCIS re-runs.  That dog won't hunt, monsignor.

As for the show, I sorely miss the episodic and character driven plots over Discovery's "JJ Abrams-lite" approach. The effects are impressive, but a day after watching the premiere I happened upon the TNG episode "The Inner Light" and was reminded of just how powerful emotional substance and thought-provoking scripts can be in the face of flashy visual effects and laser space battles.  Maybe Discovery, like TNG and the other series, will find its stride but I fear the franchise as a whole has moved away from tension filled scenes like the Battle of the Mutara Nebula.

I'm completely engaged in "Star Trek: Discovery," though I'd never argue that it is a perfect TV series. It isn't even perfect 'Star Trek." But I love Michael Burnham, the lead character played by Sonequa Martin-Green, and I'm intrigued by Jason Isaac's Captain Gabriel Lorca. So I'm willing to give it a chance.

Keep in mind that "The Inner Light" episode was produced well into the run of "Star Trek: The Next Generation." It is almost impossible to expect that kind of resonance from a TV series that is only six weeks old. I'd like to think they'll get there … and, in fact, one of the things that keeps me coming back is curiosity about how they'll transition from the universe they're showing us, which is a lot darker than most iterations of "Star Trek," and the more idealized world that we're used to from the series. One can only hope, both in life and in "Star Trek," that chaos, anger and a focus on grievance will give way to a celebration of diversity and a kindness of character. At least, eventuality.

As for paying for the streaming service CBS All Access … I think the jury is out on that one.




I commented after Game 1 of the World Series how painful it is to watch Justin Dodgers be so productive a hitter for the Los Angeles Dodgers after he was cast off by my favorite team, the New York Mets.

MNB reader Jeff Reinartz wrote:

Feeling your pain on Turner, KC. My Twins made a similar misstep with a fellow who came to be knows as Big Papi.

MNB reader Tim Bailey wrote:

We are in agreement that it was nice to see a game played in under 2.5 hours.  My cringing re Turner, however, is as a Cub fan.   Game 2 of the recent NLCS comes to mind…  And speaking of your Mets, 1969 is a more painful memory than 2015, in case you were wondering…

I wasn't. I remember 1969 being a pretty good year in baseball terms.

MNB reader David Moen wrote:

There is an expanded thought there that could be another applied to the state of retail and selling…Don't you think?

Potential…Leadership…Vision.

Go Dodgers!




Finally, I loved this note from MNB reader Deb Faragher:

I am lucky to live near a Disney Vacation property and I walk through it every morning. It is in a constant state of maintenance and improvement for its guests and when any work is underway, they post a sign that reads:

Times and conditions change so rapidly that we must keep our aim constantly focused on the future. - Walt Disney

I think of you and Michael Sansolo every time I see this sign. Thought you'd enjoy it.

Thanks, as always, for a great way to start the morning.

Thank you for sharing. We try.

In Thursday Night Football, the Baltimore Ravens defeated the Miami Dolphins 40-0.
HBO currently is running a wonderful documentary about Steven Spielberg that is entitled, simply, Spielberg, and if you are a fan of the movies, it is worth your time and attention.

Written and directed by Susan Lacey, Spielberg offers a wide variety of perspectives on the director's work, both from the artist himself and a variety of actors, writers, producers and film craftspeople with whom he has worked over the years. From the eight-millimeter films he made as a kid to the enormous number of hits he's made as an adult (Jaws, Close Encounters of the Third Kind, ET, Raiders of the Los Ark, Jurassic Park, etc…) Spielberg charts the course he has taken in his career.

Spielberg sometimes is derided as a kind of film populist, more interested in making hits than art. But I've always thought that this is unfair and a kind of snobbery, and that there is nothing inherently un-artistic about a work that is popular. Plus, Spielberg has shown a unique versatility in his filmmaking; who would guess, without the aid of credits, that Schindler's List was made by the same guy who made Sugarland Express? (Plus, he works a lot - his output is prodigious, especially when compared to peers such as Brian DePalma, Francis Ford Coppola, and Martin Scorsese - which means he makes the occasional mistake in terms of choice of material. But, he keeps doing his art, and there's a lot to be said for that.)

Spielberg shows a filmmaker whose talents and concerns have deepened as he has matured, but who never has lost his boyish love for directing nor his passion for movies in general. Compared with so many young filmmakers today, it ends up that he is a classicist - respectful of the art of scriptwriting, of the actors who serve as his onscreen instruments, and of the unique language of cinema.

Find some time to watch Spielberg on HBO if you can. For me, it was a good reminder of why I love the movies.




The Russian River Brewing Company, based in Santa Rosa, California, makes a beer called Pliny the Elder that is in such short supply that retailers generally only allow customers to buy a couple of bottles at a time. Well, I got lucky yesterday when a friend of mine brought over some Pliny the Elder with which to wash down some barbecue. It was the first time I'd had it, and I must say that it lives up to all the hype - refreshing and balanced and just delicious.




That's it for this week. Have a great weekend, and I'll see you Monday.

Sláinte!!

Industry Drumbeat
In this fast-paced, interactive and provocative presentation, MNB's Kevin Coupe challenges audiences to see Main Street through a constantly evolving technological, demographic, competitive and cultural prism.  These issues all combine to create an environment in which traditional thinking, fundamental execution, and just-good-enough strategies and tactics likely will pave a path to irrelevance;  Coupe lays out a road map for the future that focuses on differential advantages and disruptive mindsets, using real-world examples that can be adopted and executed by enterprising and innovative leaders.

"Kevin inspired our management team with his insights about the food industry and his enthusiasm. We've had the best come in to address our group, and Kevin Coupe was rated right up there.  He had our team on the edge of their chairs!" - Stew Leonard, Jr., CEO, Stew Leonard's

Constantly updated to reflect the news stories covered and commented upon daily by MorningNewsBeat, and seasoned with an irreverent sense of humor and disdain for sacred cows honed by Coupe's 30+ years of writing and reporting about the best in the business, "Good Is Not Good When Better Is Expected" will get your meeting attendees not just thinking, but asking the serious questions about business and consumers that serious times demand.

Want to make your next event unique, engaging, illuminating and entertaining?  Start here: KevinCoupe.com. Or call Kevin at 203-662-0100.
Industry Drumbeat
Just a reminder ... Jackson Jeyanayagam, CMO of Boxed, joins Tom Furphy and Kevin Coupe to talk about his company's competitive posture, unique value proposition, and focus on family-friendly values, as well as his experience as head of digital marketing at Chipotle during its food safety crisis. Plus, Tom and Kevin discuss Amazon's integration of Whole Foods, and much more, in this inaugural edition of The Innovation Conversation Podcast.

This podcast can be played below, or can be accessed and subscribed to on both iTunes and GooglePlay.


This Innovation Conversation Podcast is sponsored by ReposiTrak, and brought to you by GMDC.
PWS 51