Join the MNB Community.
Get a Wake Up Call each morning...
Email:
Explore the MNB Archives

From The MNB Archives
Monday, October 30, 2017
by Kevin Coupe

Bloomberg reports that movie theater company Regal Entertainment Group plans to test what is called "demand pricing," charging more for movies that people want to see and less for flops.

It would be, the story notes, "a big change for an industry that typically uses a one-size-fits-all approach."

Bloomberg goes on to point out that this is a reaction to an unpleasant reality for traditional movie theaters: "Shares of cinema chains have been pummeled by falling attendance and threats to the traditional Hollywood movie model, with more people staying home to watch streaming services like Netflix Inc. Studios, also hurting, have been pushing to make new movies available in homes sooner -- cutting the window of exclusivity that theaters enjoy."

Now, as someone who goes to the movies more than the average person, I completely understand the business difficulties facing the movie theater companies. But I am of two minds about this approach.

I do think that no matter how little you charge for some movies, it isn't going to make the vast majority of people want to see them. Lousy movies are lousy movies, and cheap tickets won't compensate for them being lousy.

But … I also think that not all flops are lousy movies. Sometimes, movies don't generate audience support simply because of timing. Movie history is replete with examples of films that were not successful when first released, but have gained in reputation with the passage of time and the gaining of perspective. So maybe it would help some of those films if the price of a ticket were reduced.

But where I think the argument generally falls apart is when the movie companies think that declining attendance is about the price of a ticket. I don't think that's the case. I think it is about having options, and about being unsatisfied with the quality of the product.

That ought to be the Eye-Opener.

CNN reports that Amazon-owned Whole Foods plans to have a nationwide hiring day this Thursday, with the goal of hiring some 6,000 people for a variety of full-time, part-time and seasonal jobs.

The story notes that Whole Foods is taking a page from its parent company's playbook: "Amazon has used massive job fairs before -- it held them at 10 of its fulfillment centers over the summer to fill 50,000 open positions. But this recruitment push will be run entirely by Whole Foods, said a spokesman."

While Amazon pledged early in 2017 that it would create 100,000 jobs in the US this year, the 6,000 Whole Foods jobs do not count toward that goal, a spokesperson said.

KC's View: If Amazon and Whole Foods realize that one of the ways they can make the physical shopping experience more compelling and attractive is by putting more emphasis on the employees … by making them one of the store's differential advantages … I think that will be an important strategic decision, not least because it recognizes the difference between the virtual and physical experiences.

I also think that Whole Foods' adapting the Amazon hiring approach, with its built-in theatricality, says something about how the two companies are learning from each other.

The Wall Street Journal this morning reports that Constellation Brands, which distributes Corona beer in the US, "has agreed to take a 9.9% stake in Canopy Growth Corp., a Canadian marijuana company, and plans to work with the grower to develop and market cannabis-infused beverages … Constellation - flush with cash after posting a 13% increase in beer sales in its latest quarter - is interested in developing drinkable cannabis products that don't contain alcohol, he said. Products currently on the market in U.S. states where they are legal include buzz-inducing sodas, coffees and fruit elixirs."

However, Constellation reportedly plans to wait until marijuana is legalized nationally in the US before launching any such venture.

Rob Sands, Constellation's CEO, explains the movie this way: "We're obviously trying to get first-mover advantage."

Canopy Growth is described as "the world's largest publicly traded cannabis company, with a market valuation of 2.2 billion Canadian dollars on the Toronto Stock Exchange." The story notes that "medical use of marijuana has been legal in Canada since 2001. The country is expected to legalize recreational use, not including edibles, by July 2018, with edible and drinkable products expected to become legal the following year. In the U.S., eight states plus the District of Columbia have legalized marijuana, and more than 20 states have legalized it for medical purposes."

KC's View: The only real problem with this move will be that some will see it as being politically incorrect. But I think that it is the kind of move that pretty much every beverage company would like to make. And probably not just beverage companies.

I just don't think the folks at Constellation should hold their breath waiting for national legalization. The Trump administration, especially Attorney General Jeff Sessions, seems hostile to the notion, and even inclined to take action against the states that have legalized it. It likely is going to be awhile.

Corporate Drumbeat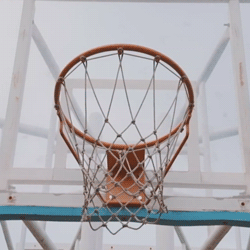 "Talent wins games, but teamwork and intelligence wins championships." -Michael Jordan

At Samuel J., we don't believe in the so-called "retail apocalypse."

"Retail self-destruction," maybe. But that only happens when companies and leaders don't adapt their stores to new competitive realities, don't create compelling customer experiences, and don't bring together exceptional talent and build extraordinary teams that can thrive and succeed even in the toughest of times.

Is this easy? Of course not. But it is achievable … especially when you have Samuel J. Associates on your team.

At Samuel J., our value never has been greater, because we understand the connection between great talent and innovative businesses. We are uniquely positioned to put together people and organizations in a way that builds expertise, cultivates leadership, and turns business challenges into business opportunities.At Samuel J, we know how to do it in a timely fashion and exceeds our clients' high expectations. And we have the winning record to prove it.

Click here to find out more.

At Samuel J. Associates, we help you find the right talent and build the right team.
For the last 10 years, the New York Times has each Sunday featured a column called "Corner Office" in its Sunday Business section. Written by Adam Bryant, more than 525 columns have focused not just on competition, growth and economic issues, but also on larger, more expansive issues of leadership.

Yesterday, Bryant offered thoughts about all of these CEOs - the things that they seem to have in common, but also the things that separate them and make them different in terms of approach and perspective.

It is absolutely worth reading here, but there are three things that Bryant believes serve as a kind of connective tissue among his interview subjects - a kind of "applied curiosity" that makes them question everything, and a desire to embrace challenges because "discomfort is their comfort zone."

And, finally, there has been a tendency throughout their careers to do their current job well, rather than constantly angling for the next job.

"That doesn't mean keeping ambition in check," Bryant writes. "By all means, have career goals, share them with your bosses, and learn everything you can about how the broader business works. And yes, be savvy about company politics (watch out in particular for the show ponies who try to take credit for everything). But focus on building a track record of success, and people will keep betting on you."

This is a terrific column that is must reading each week … and this compendium is a great summation.

KC's View: When you read the story, don't miss the hiring anecdote from Bill Green, then the CEO of Accenture … it is about character, a work ethic, and how sometimes and traditional metrics don't matter.

Athletic apparel manufacturer/retailer Under Armour is getting into the subscription business, sending out an email to customers informing them of a new Stitch Fix-like offering.

The rules seem pretty simple: Under Armour says that "your dedicated Official Outfitter handpicks 4-6 pieces of UA gear that fit your needs, your style, your goals, and sends it right to your doorstep … Take a week and try it all on. Everything we send you will deliver on the Under Armour standard of performance - and style. Guaranteed. It's in our DNA … Pay for the gear you want when you checkout. Ship the rest back for free. No additional fees—period."

If you keep it all, you get a 20 percent discount. And, Under Armour says that customers can schedule deliveries every 30, 60, or 90 days.

KC's View: I'm a big fan of both the subscription model and Under Armour, so this has a lot of appeal.

But it is worth noting that the offering comes at a time when Under Armour has been going through challenging times. After years of steady growth, it has been suffering through sales and profit declines, which has hurt its share price, which also is forcing layoffs and consideration of getting out of some categories, such as tennis, fishing and other outdoor gear.

I suppose it doesn't really matter, but Under Armour seems to be doing this from a position of weakness, not a position of strength. What really matters is that Under Armour is trying to create a barrier to people spending money on Nike products, or anyone else's.

Business Insider has an analysis of Amazon's quarterly sales-and-profits report from last week in which it points out that the company broke out "physical stores" as a category for the first time, and conceded that the "lion's share of the revenue in that category - about $1.3 billion - is from Whole Foods."

Which means, essentially, that "there's not a whole lot of revenue being generated" by the company's Amazon Books stores.

But, as with all things Amazon, it may not be quite that simple.

There are two reasons for this, Business Insider argues.

One is that there simply aren't that many of them - a dozen spread around the country, with three more scheduled to open.

In addition, there's no compelling reason to buy a book at a bricks-and-mortar Amazon store.

Except … it may not matter.

Amazon Books actually may be more important as a way to demonstrate the company's proprietary consumer-facing technology, such as Kindles and the various Alexa-powered voice-activated devices like the Echo.

In addition, the stores may serve another important purpose - as yet another benefit to people who are members of Amazon Prime. Books sold there are cheaper for Prime members, and, as Business Insider points out, "Amazon is willing to invest heavily in attracting and maintaining Prime members because they tend to spend more on Amazon.com over the course of a year - nearly double what non-Prime members spend. They're also more loyal overall than non-Prime members, shopping twice as often. There's also evidence that suggests Prime members spend more on Amazon the longer they stay Prime members."

KC's View: I think the observation about the stores being as Prime benefit has some merit, but I also think that more importantly, they serve as a place to display and explain technology, as well as a place where they can test various strategies and tactics in a bricks-and-mortar environment that could find their way into other retail environments.

fave who gets very little wrong, told Fox Business last week that Amazon "will rule retail" as essentially is the "only game in town."

Flickinger said that new totes being introduced by Amazon Fresh are going to help Amazon "rule everything from the refrigerator to the freezer to cupboard to the closet."

And, talking about ongoing speculation in the media, Flickinger said, "CVS is merging with Aetna because Amazon is taking all of their lipsticks cosmetics and fragrance sales," he said. "Everything from lipstick to the groceries to the consumer electronics all come in this thing and everybody else is shipping and in boxes and paper bags."

Corporate Drumbeat
Colorado Springs, Colo. – Global Market Development Center (GMDC), an association that connects its members to advance innovation in the retail marketplace, and ReposiTrak, Inc., the leading provider of Compliance Management and Track & Trace solutions for the grocery and foodservice industries, are partnering to enhance the discovery process and improve collaboration in essential non-food and high-gross margin categories for all channels.

Under the agreement, ReposiTrak, a wholly owned subsidiary of Park City Group, will be the exclusive solution provider endorsed by GMDC for compliance management and the sourcing of retail-ready vendors. GMDC will introduce ReposiTrak to its members, whose combined volume represents more than 125,000 retail outlets and more than $500 billion in sales.

ReposiTrak helps companies reduce their regulatory, financial and brand risk in the supply chain. Powered by Park City Group's technology, the solution has two primary applications including:

Compliance Management, which can automate the collection and management of a GMDC member's required documentation from their supply chain partners such as supplier agreements, insurance certificates, and factory audits, dramatically reducing risk to their extended supply chain.

MarketPlace, a platform for GMDC member retailers and wholesalers to source qualified suppliers in ReposiTrak's community of 40,000+ connections, saving weeks of time, and removing friction between trading partners in the quest to bring new products to the shelf as quickly as possible.

More information is available from ReposiTrak and GMDC.
• In North Carolina, the News Observer reports that Wegmans has gotten approvals from the Chapel Hill Town Council for the building of a 130,000 square foot store there, which would be "the first Wegmans approved for the Triangle; three other stores are proposed for Cary and Raleigh."

According to the story, "Chapel Hill and Orange County have agreed to pay Wegmans $4 million in incentives if the company creates 185 full-time jobs and 413 part-time jobs over five years and meets annual property and sales-tax revenue goals. Wegmans is expected to generate over $1.8 million in property and sales taxes each year."

The new Wegmans is scheduled to open sometime in 2020.


• The Associated Press reports that Dunkin' Donuts CEO Nigel Travis, while acknowledging that the company is testing using just "Dunkin" as its name, as well mas experimenting with a trimmed-down menu, wants to remain the "No. 1 retailer of doughnuts." In other words, while the company has more than doughnuts on its mind, it has no intention of getting rid of the food group on which it has built its business and reputation.

• Reuters is reporting that Ahold Delhaize has lost its European e-commerce director and head of innovation. The story says that "Hanneke Faber will leave at the end of this year to run Unilever's European business," as the manufacturer experiments with "new ways of advertising and delivery."

According to the piece, "Ahold Delhaize said it has started the search for a successor, whose main focus will be on data analysis, as the company tries to gain more sales from its customer loyalty schemes."

KC's View: That's interesting … I wouldn't necessarily have thought that the person in charge of innovation and e-commerce would be responsible for data analysis and loyalty marketing. I guess it all depends on how you define innovation.

Got three emails about our Lidl coverage.

One MNB reader wrote:

I was in 2 of the Lidl stores after they opened.  Rocky Mt NC and Greenville SC. The item selection was off for the US consumer all across the store.  Frozen items that were being discontinued in other retailers.  Non-food items that weren't relevant or very low end, and some "off the wall" choices for grocery items. 

The bakery was nice in one store but closed and under repair in the other…..already?

Both stores were dirty and had freezer issues with frosted over doors and dairy doors that were shattered or not closing properly. 

The wine pricing was good and the selection pretty standard. 

The overall look to me was ok, not really impressed.  Very industrial in appearance. 

The aisles were "overstocked" as if they were prepared for the masses that didn't come.

Shelf conditions were a little messy but that could be due to time of day. 

Each store, for only being open a week were, in my opinion, slow for a new store. Parking lots were half empty, unlike other stores in the area.

I recently had a conversation with a family member, millennial, that lives by a new Lidl right down the road and they said that they probably won't switch from the Aldi, Whole Foods, Publix shopping direction they currently have, because they didn't like the first Lidl in that area to open.  Interesting.

I feel they had better revamp their model quickly or this road could be a long, pothole strewn, journey.

And, from another reader:

I'm a strong believer that matching expectations is critical in nearly every business situation.

In the case of Lidl, it seems to me that they could greatly benefit from social media campaign or such to show people how to shop at their stores. Their stores are a leap from US stores and even Aldi. Buying a new Heidi Klum fashioned skirt, merchandized in a cardboard box in the center of the store is somewhat perplexing. This is not Fresh and Easy (Tesco) or any of the newly developed formats we're seeing rolled out.

I would have liked to be better prepared, prior to visiting, to know what to expect and how to benefit. Such a shift often requires a bit of education and will be interested to see if / how that may roll out over the next year.

And from another:

Lidl should outperform Aldi and Sav a Lot as it offers a better shopping environment. They may even siphon some customers from Dollar General or consumers who need to drive distances to get to a WM supercenter.

However, if Lidl sticks to their format, they will continue to suffer disappointment. Shoppers do not see them as a "larger Trader Joe's" or an alternate to their favorite full service supermarket. Too early to "sound the gong", but I am watching for pivot.




Also got some email about Market Basket's first-ever website.

One MNB reader wrote:

I was saddened to see that the site that Market Basket set up was not following the Accessibility Guidelines per W3C (WCAG 2.0). I am not from the Boston area nor have I ever been in one of their stores. However, with the opportunity to start from scratch, creating an experience that is inclusive for those using Assistive technologies would be a critical deliverable. As you probably know Winn-Dixie lost their litigation trying to state that the online experience is exempt from the same Accessibility rules as their stores. Hopefully they will address it soon so all their customers can use the new site.

In the World Series, the Houston Astros took a 2-1 game lead over the Los Angeles Dodgers with a 5-3 win at home on Friday, but the Dodgers evened the best-of-seven series up at two games apiece with a 6-2 win on Saturday night - the first time that the Astros have lost at home during this year's postseason.

Then, in game five last night, in what can only be described as a five-hour-plus slugfest in which the lead went back and forth and back and forth and into extra innings, the Astros pulled out a 13-12 defeat of the Dodgers. The Series now returns to Los Angeles on Tuesday night, with the Astros holding a 3-2 series lead.




In Week Eight of National Football league regular season play…

Minnesota 33
Cleveland 16

LA Chargers 13
New England 21

Chicago 12
New Orleans 20

Carolina 17
Tampa Bay 3

Indianapolis 23
Cincinnati 24

Oakland 14
Buffalo 34

San Francisco 10
Philadelphia 33

Atlanta 25
NY Jets 20

Houston 38
Seattle 41

Dallas 33
Washington 19

Pittsburgh 20Detroit 15

Industry Drumbeat
In this fast-paced, interactive and provocative presentation, MNB's Kevin Coupe challenges audiences to see Main Street through a constantly evolving technological, demographic, competitive and cultural prism.  These issues all combine to create an environment in which traditional thinking, fundamental execution, and just-good-enough strategies and tactics likely will pave a path to irrelevance;  Coupe lays out a road map for the future that focuses on differential advantages and disruptive mindsets, using real-world examples that can be adopted and executed by enterprising and innovative leaders.

"Kevin inspired our management team with his insights about the food industry and his enthusiasm. We've had the best come in to address our group, and Kevin Coupe was rated right up there.  He had our team on the edge of their chairs!" - Stew Leonard, Jr., CEO, Stew Leonard's

Constantly updated to reflect the news stories covered and commented upon daily by MorningNewsBeat, and seasoned with an irreverent sense of humor and disdain for sacred cows honed by Coupe's 30+ years of writing and reporting about the best in the business, "Good Is Not Good When Better Is Expected" will get your meeting attendees not just thinking, but asking the serious questions about business and consumers that serious times demand.

Want to make your next event unique, engaging, illuminating and entertaining?  Start here: KevinCoupe.com. Or call Kevin at 203-662-0100.
Industry Drumbeat
Just a reminder ... Jackson Jeyanayagam, CMO of Boxed, joins Tom Furphy and Kevin Coupe to talk about his company's competitive posture, unique value proposition, and focus on family-friendly values, as well as his experience as head of digital marketing at Chipotle during its food safety crisis. Plus, Tom and Kevin discuss Amazon's integration of Whole Foods, and much more, in this inaugural edition of The Innovation Conversation Podcast.

This podcast can be played below, or can be accessed and subscribed to on both iTunes and GooglePlay.


This Innovation Conversation Podcast is sponsored by ReposiTrak, and brought to you by GMDC.
PWS 54