Join the MNB Community.
Get a Wake Up Call each morning...
Email:
Explore the MNB Archives

From The MNB Archives
Tuesday, October 31, 2017
by Michael Sansolo

The world breaks down into two essential groups. Those like me, who are longtime fans of the "Star Trek" journey through television and movies; and all the rest of you who just rolled your eyes. (Yes, we know you do it; sometimes we can even hear you do it.)

So I was delighted to learn that William Shatner, the original series' Captain Kirk, would be speaking at the National Association of Convenience Stores (NACS) convention. I was also puzzled as to why. After all, there was nothing in Shatner's long career that suggested special industry knowledge.

But give NACS credit for unorthodox programming that worked; I'd argue that even the non-"Trek" fans in the room found a lot to like in his presentation.

Luckily, the 86-year-old actor is amazingly comfortable in his own skin, especially with how his nuanced acting style on "Star Trek" gave him an enduring cult following. His speech included a wildly humorous mix of anecdotes and lessons. While he didn't offer any insights into convenience store management, he did leave us with a great message.

Simply put, "say yes!"

As Shatner explained, life comes with countless crossroads and opportunities to either seize or ignore, and few offer the certainty of success. So whenever possible, find a way to say, "yes" to the new opportunity, suggestion or challenge and work to make that decision a success. That's a wonderful call to heed the "Star Trek" mission - to "go boldly" into the unknown. Perhaps Shatner really does know business.

Obviously, saying yes isn't always the easiest or correct move in business. We've all created and been presented with bad ideas that were obvious times to employ a resounding "no." The sad truth is that we've probably said "no" a lot more than we've said "yes."

And that's why I think Shatner's message was so timely and interesting. The world is changing, as one audience member remarked, "at an exponential pace." (I might argue that change is taking place at warp speed.) We're constantly presented with ideas and challenges that go well beyond anything in our experience. Increasingly we find times when the youngest and least experienced on our teams, possess knowledge of breakthrough technologies that their seniors have never encountered.

More than that, we see an onslaught of ideas from competitors - both real and potential - that we think of as folly and turn out to change the world. Recall the lesson of Blockbuster, which turned down a chance to buy Netflix, only to have the upstart bury it.

Saying "yes" goes against our nature at times. It goes against caution, against prudence and, frequently, against experience. And maybe that's why Shatner's message was so right for the moment. More importantly it may remind us to learn a lesson from the e-commerce world to both say "yes" and be willing to pull the plug on experiments gone bad before they hemorrhage money, time and energy. If we learn to both take chances and mitigate mistakes, we might find a way to say yes to success a lot more.

One aside, though. Only MNB insiders will get this, but what really amazed me when Shatner first took the stage was his clothing - jean, sneakers, a leather jacket, and a black shirt. In other words, what MNB's Content Guy wears when he gives speeches (and pretty much every other day).

No doubt, this will give Kevin the idea that when we do speaking engagements together, it would be most logical for me to dress as Leonard Nimoy.

I may just have to say "yes."

Michael Sansolo can be reached via email at msansolo@morningnewsbeat.com . His book, "THE BIG PICTURE: Essential Business Lessons From The Movies," co-authored with Kevin Coupe, is available on Amazon by clicking here. And, his book "Business Rules!" is available from Amazon by clicking here.
by Kevin Coupe

The US Food and Drug Administration (FDA) is out with a new warning for people 40 years of age or older, saying that "black licorice candy may be more trick than treat" and that "eating 2 ounces of black licorice a day for at least two weeks could trigger an irregular heart rhythm (arrhythmia) and other troubles," according to a story from United Press International (UPI). In fact, the FDA suggests that nobody - no matter what age - should eat large amounts of it at one time.

The reason: "Black licorice contains a compound called glycyrrhizin, derived from licorice root. Glycyrrhizin can cause potassium levels in the body to fall, which can lead to abnormal heart rhythms as well as high blood pressure, swelling, lethargy and congestive heart failure, the FDA said."

The good news: "After one stops eating black licorice, potassium levels typically return to normal and there are no permanent health problems, according to the agency."

I hadn't seen this story until Michael Sansolo sent me a panicked text message about it. "No more binging," he warned.

But in this case, Michael got it wrong. Because while I am an admitted licorice addict - in my house, they refer to it as 'Dad's heroin" - it actually only is Strawberry Twizzlers to which I'm addicted. (No other flavors, and certainly not Red Vines, which are just a pale imitation.)

So while people who love black licorice should see the FDA report as an Eye-Opener, I'm breathing a sigh of relief. And hoping that there will some leftovers after Halloween tonight.

Motley Fool reports on an earnings call in which Amazon CFO Brian Olsavsky participated, discussing, among other things, the potential for new physical store formats beyond the Amazon Books and Whole Foods stores that the company currently operates.

"We think we'll also be developing new store formats and everything else just as we've talked about in the past with before Whole Foods, Amazon Bookstores, Amazon Go and the opportunity that technology presents … So we're experimenting with a lot of formats," he said.

And, Olsavsky added, "I think over time, you'll see more cooperation and working together between AmazonFresh, Prime Now and Whole Foods, as we can explore different ways to serve the customer."

KC's View: The key talking point here is that Amazon will do whatever it needs to do to serve the customer, and it starts from a position - because it has vast data about how customers shop and what they want and need - of strength.

The exploration will be swift and extensive. The competitive threat will be formidable.

Corporate Drumbeat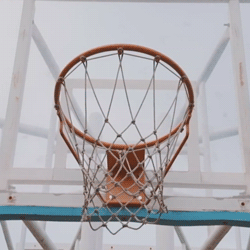 "Talent wins games, but teamwork and intelligence wins championships." -Michael Jordan

At Samuel J., we don't believe in the so-called "retail apocalypse."

"Retail self-destruction," maybe. But that only happens when companies and leaders don't adapt their stores to new competitive realities, don't create compelling customer experiences, and don't bring together exceptional talent and build extraordinary teams that can thrive and succeed even in the toughest of times.

Is this easy? Of course not. But it is achievable … especially when you have Samuel J. Associates on your team.

At Samuel J., our value never has been greater, because we understand the connection between great talent and innovative businesses. We are uniquely positioned to put together people and organizations in a way that builds expertise, cultivates leadership, and turns business challenges into business opportunities.At Samuel J, we know how to do it in a timely fashion and exceeds our clients' high expectations. And we have the winning record to prove it.

Click here to find out more.

At Samuel J. Associates, we help you find the right talent and build the right team.
The Los Angeles Times reports on how the city if about to get an Eataly store, with the first in the area - and the 39th overall - scheduled to open on Friday in the Westfield Century City mall.

The 67,000-square-foot, three-level location will feature four restaurants, the story says, as well as "separate counters devoted to butchery, mozzarella cheese (made by Di Stefano Cheese), pizza, fresh pasta and local produce. Eataly will work with restaurants on a rotating basis for one of its counters, and is starting with chef Jason Neroni of the Rose Cafe in Venice to collaborate on L'Orto dello Chef, a counter with salads, grain bowls and juices … When the market opens, there will be 2,000 imported Italian products, more than 15,000 bottles and cans of Italian soda, more than 100,000 kilos of dry pasta and grain, almost 200 types of Italian olive oil, 30,000-plus bottles of wine, more than 15,000 pounds of salumi and over 30,000 pounds of local and Italian cheeses."

The next city scheduled to get an Eataly is Las Vegas.

KC's View: Two things…

First, I'm intrigued by one note in the LA Times story, where it says that while the Eataly will open on November 3, it "will close Nov. 6 for a 'reboot' for the staff, then will be open again daily." That's fascinating - having had a grand opening and (no doubt) generated lots of press coverage, they're going to close the store for a day to do a post-mortem on what happened during the opening and make sure that the staff is lauded for its victories and fixes are made to whatever problems have occurred. How many stores would do that? (Not many.)

Second, it so happens that The New Yorker has a piece about how Eataly chose products to be sold. It's a really good piece, and you can read it here.

Re/code reports that Amazon has told suppliers of non-perishable grocery products that it is " lowering the fee it charges them on items priced at $15 or less. Amazon previously charged 15 percent on all grocery items, but will now charge only 8 percent on the lower-priced goods for at least the next year." An email to these suppliers says that the change is made "to help you list more products and keep prices competitive."

The Re/code story says that "the move could be looked at as a competition-focused one: While Walmart also charges 15 percent across the board for grocery items sold through its online marketplace, its subsidiary Jet.com charges only 10 percent for most non-gourmet packaged foods, according to its website.

"Perhaps more importantly, though, the fee reduction seems like an acknowledgement that it's difficult for businesses to make a reasonable profit when selling some inexpensive groceries online."

• Last week, we reported on now Walmart is testing the use of robots to scan aisles and shelves for out of stocks.

Now, Walmart has a video online that shows exactly how it works. And you can watch it at right.

KC's View: When you're watching the video, when it gets to the point where the Walmart employees gather around the robot with (pained) smiles on their faces, try freezing the frame.

Looks like a hostage video to me.

...with brief, occasional, italicized and sometimes gratuitous commentary…

• The Wall Street Journal reports that United Parcel Service (UPS) said yesterday that it "would add 5 million square feet of capacity in 2018, five times what it added this year, including new fulfillment and sorting centers, larger planes and rolling out Saturday delivery to more markets. UPS expects its spending on such initiatives to be 8% of its 2017 revenue, more than the 6% to 7% of revenue that it had forecast for the coming years."

The reason is simple: UPS knows it need to upgrade its offerings and facilities " to keep up with an e-commerce boom that shows no sign of slowing."

The delivery company also is raising prices: "UPS said it would increase rates 4.9% starting in late December, and it lowered the threshold for oversize package fees, so that a wider range of items would be subject to an extra surcharge.

"UPS has previously announced plans to tack on extra fees for most packages shipped during the busiest weeks of the holiday season, which it is implementing for the first time this year. UPS expects to spread the load more evenly during the season, aiming to top 30 million packages delivered on 17 of the 21 delivery days between Thanksgiving and New Year's Eve, up from 11 last year."


• Kings Food Markets and Balducci's announced yesterday that they have made a deal with Instacart to provide on-demand grocery delivery service to its customers in New Jersey, New York, Connecticut, Maryland, and Virginia.

"Online shopping in the grocery space is continuing to flourish and we are thrilled to provide this convenient service to our communities," said Judy Spires, Chairman and Chief Executive Officer at Kings Food Markets and Balducci's Food Lover's Market, in a prepared statement.

I know I'm playing a song on this that not everybody is dancing to, but I continue to believe that Instacart ought to be, at most, a short term solution to customer demands for grocery delivery. Retailers are handing over responsibility for a critical part of the consumer experience - delivery to the home or office - to a third party, when they ought to be taking ownership of it themselves.

Corporate Drumbeat
Colorado Springs, Colo. – Global Market Development Center (GMDC), an association that connects its members to advance innovation in the retail marketplace, and ReposiTrak, Inc., the leading provider of Compliance Management and Track & Trace solutions for the grocery and foodservice industries, are partnering to enhance the discovery process and improve collaboration in essential non-food and high-gross margin categories for all channels.

Under the agreement, ReposiTrak, a wholly owned subsidiary of Park City Group, will be the exclusive solution provider endorsed by GMDC for compliance management and the sourcing of retail-ready vendors. GMDC will introduce ReposiTrak to its members, whose combined volume represents more than 125,000 retail outlets and more than $500 billion in sales.

ReposiTrak helps companies reduce their regulatory, financial and brand risk in the supply chain. Powered by Park City Group's technology, the solution has two primary applications including:

Compliance Management, which can automate the collection and management of a GMDC member's required documentation from their supply chain partners such as supplier agreements, insurance certificates, and factory audits, dramatically reducing risk to their extended supply chain.

MarketPlace, a platform for GMDC member retailers and wholesalers to source qualified suppliers in ReposiTrak's community of 40,000+ connections, saving weeks of time, and removing friction between trading partners in the quest to bring new products to the shelf as quickly as possible.

More information is available from ReposiTrak and GMDC.
• Bristol Farms has announced the November 11 opening of a new 25,000 square foot store on Mulholland Drive in the Woodland Hills section of Los Angeles, which it describes as "a culinary destination for foodies, families, and natural shoppers alike" that will feature "a fresh and innovative epicurean food hall and market experience that is easy to shop for quick on-the-go items and full grocery lists too."


• The Baltimore Sun reports that limited assortment retailer Save-A-Lot has opened a new format store in Dundalk, Maryland, that "features a more contemporary design, more space at nearly 17,000 square feet, wider aisles and higher ceilings. The chain has begun replacing outdated stores with the newer format, starting with the Dundalk location." Save-A-Lot currently operates some 1,400 stores in 38 states.

• The Financial Times reports that Walmart is replacing the CEO of Asda, its UK division for the second time in 18 months, in what clearly is a recognition that the company needs something different to arrest the market share declines that it has been suffering at the hands of discounters Aldi and Lidl.

CEO Sean Clarke will leave Asda at the end of the year, FT writes, though he will remain at the company in a still-to-be defined role. He will be replaced by Roger Burnley, who has been serving as COO at Asda; Burnley returned to the company last year after a decade at Sainsbury.

Yesterday we had several emails here about what could fairly be described as the disappointing Lidl experience, which prompted several additional emails.

MNB reader Frank J. Eich wrote:

As I read the comments/observations re: Lidl, I can't help but recall the many miscues made by Tesco as they entered the southwestern US w/ their Fresh and Easy Banner……seems that Lidl has made many of the same mistakes when it comes to assortment, in store feeling, etc.  Time will tell.

The difference is that Fresh & Easy was owned by Tesco, and Tesco had shareholders and investors it had to satisfy. Lidl is owned by one guy with deep pockets … and may have more time and money to get things right.

From MNB reader Dean Balsamo:

If I were Lidl I'd also be concerned about the President's linguistic "kill shot" aimed at Bob Corker…as in "Liddle Bob Corker."  Most of their stores are in the South where Corker has good name recognition.  The spelling between the two words is problematic in my opinion…a subconscious connection between the two...that can't exactly help Lidl's business.

Maybe. Hadn't thought of it that way.




Finally, regarding Whole Foods' plan to hire 6,000 employees at a hiring event this week, one MNB reader wrote:

You are spot on. If Amazon can resurrect Whole Foods' quirky culture, feature the core values that once upon a time set WFM apart from being just another grocery store, which includes having happy educated helpful customer centric staff - they'll win back customers they've lost to the competition.

Lots of "ifs" there.

In Monday Night Football, the Kansas City Chiefs defeated the Denver Broncos 29-19.

Industry Drumbeat
In this fast-paced, interactive and provocative presentation, MNB's Kevin Coupe challenges audiences to see Main Street through a constantly evolving technological, demographic, competitive and cultural prism.  These issues all combine to create an environment in which traditional thinking, fundamental execution, and just-good-enough strategies and tactics likely will pave a path to irrelevance;  Coupe lays out a road map for the future that focuses on differential advantages and disruptive mindsets, using real-world examples that can be adopted and executed by enterprising and innovative leaders.

"Kevin inspired our management team with his insights about the food industry and his enthusiasm. We've had the best come in to address our group, and Kevin Coupe was rated right up there.  He had our team on the edge of their chairs!" - Stew Leonard, Jr., CEO, Stew Leonard's

Constantly updated to reflect the news stories covered and commented upon daily by MorningNewsBeat, and seasoned with an irreverent sense of humor and disdain for sacred cows honed by Coupe's 30+ years of writing and reporting about the best in the business, "Good Is Not Good When Better Is Expected" will get your meeting attendees not just thinking, but asking the serious questions about business and consumers that serious times demand.

Want to make your next event unique, engaging, illuminating and entertaining?  Start here: KevinCoupe.com. Or call Kevin at 203-662-0100.
Industry Drumbeat
Just a reminder ... Jackson Jeyanayagam, CMO of Boxed, joins Tom Furphy and Kevin Coupe to talk about his company's competitive posture, unique value proposition, and focus on family-friendly values, as well as his experience as head of digital marketing at Chipotle during its food safety crisis. Plus, Tom and Kevin discuss Amazon's integration of Whole Foods, and much more, in this inaugural edition of The Innovation Conversation Podcast.

This podcast can be played below, or can be accessed and subscribed to on both iTunes and GooglePlay.


This Innovation Conversation Podcast is sponsored by ReposiTrak, and brought to you by GMDC.
PWS 53