Join the MNB Community.
Get a Wake Up Call each morning...
Email:
Explore the MNB Archives

From The MNB Archives
Wednesday, November 01, 2017
Content Guy's Note: The goal of "The Innovation Conversation" is to explore some facet of the fast-changing, technology-driven retail landscape and how it affects businesses and consumers. It is, we think, fertile territory ... and one that Tom Furphy - a former Amazon executive, the originator of Amazon Fresh, and currently CEO and Managing Director of Consumer Equity Partners (CEP), a venture capital and venture development firm in Seattle, WA, that works with many top retailers and manufacturers - is uniquely positioned to address.

This week's topic: More about "The Four: The Hidden DNA of Amazon, Apple, Facebook, and Google," a new book by Scott Galloway.

And now, the Conversation continues…

KC: I think it is fair to say that Galloway doesn't like Apple - he appreciates it, but has a real problem with Steve Jobs-as-icon, as well as with what he seems to see as a misplaced societal obsession with all things Apple.  Now, I'm an Apple guy, and you're not ... and there's nothing to be served by going down that rabbit hole and debating the merits.  But there are three things that I would like to discuss…

First, there is his argument that Apple made the conscious decision to go from being a technology brand to being a luxury/lifestyle brand...which created a kind of ecosystem that has keeps the flame of obsession both alive and profitable.   To me, that's a really smart move ... akin to a supermarket deciding to focus on feeding people rather than selling boxes and bags.  But it occurs to me that there is a potential problem here … that if the "luxury" part of the equation begins to outweigh the "lifestyle" part, it makes Apple seem more out of reach to so-called "average" consumers.  There is a connection to food retailing, I think, in that many companies see the notion of being food-oriented as being necessarily upscale, and that value-oriented stores cannot have that approach.  What do you think?

Tom Furphy: It seems that one of the key draws of most luxury brands is that they are aspirational. People long for them. Owning them shows to others that one has achieved a level of accomplishment and status in society. And although I had not thought of Apple that way in the past, I agree with Galloway's characterization that it is a luxury brand.

I think food can be aspirational without being too upscale and out of reach. Most everyone aspires to eat at nicer restaurants, would love to cook better and put better meals on the table at home. Busy lifestyles, the degradation of cooking skills over generations and easy access to processed food and fast food has lowered the culinary bar and reduced people's engagement good food. There's a real opportunity for food retailers to both rekindle the romance of food and to help people take better functional control over food in their lives.

A retailer can be food-focused without prices that are out of reach of mainstream consumers. Better quality prepared foods along a spectrum of price points can be both aspirational and attainable. Think about the prepared foods presentation at Wegmans. The food looks beautiful and is offered at a wide range of price points. It gets you excited about food!

Also, through education and demonstration stores can appeal to shoppers' aspiration to cook better. For higher-end shoppers that are looking to be adventurous, that might involve more intricate dishes with expensive ingredients. But for more financially stressed shoppers with the aspiration for better meals at home, that could mean helping to stretch their food dollar with great-tasting recipes that can be prepared for a certain cost per serving. Everyone can benefit from the "luxury" of discovering more, good food.

KC: Galloway also argues that the creation of the Apple Store was more important to the company's brand identity than the iPhone … which strikes me as both an audacious statement and one that may have the ring of truth, since the Apple Store essentially made innovation accessible.  What's interesting about this is that it suggests that Apple's greatest innovation had less to do with hardware and software, and more to do with a fundamental consumer insight.  Would you agree?  And do you think this logic can be applied to food retailing?

TF: I'm not sure I totally agree that the stores are more important than hardware and software. The original iMacs, iPods, iPhones and iPads were all amazing works of art both in form and function. They shifted the paradigm away from IBM, Dell, Blackberry and Nokia. That a piece of technology could be so beautiful and work so effortlessly was a major innovation that set the company on its current path.

That said, I think the stores did create a substantial competitive advantage for Apple. While they were rolling out their products and gaining market share, they were opening hundreds of locations within reach of millions of people. The stores created showcases for their products, provided easy access to experts for service and education, and served as a fantastic platform through which to launch new products. It was all wrapped in an awesome retail experience with a human connection. It would take a competitor years, likely decades, to build enough stores to catch up.

A good example that food retailers could look to is Best Buy. Although not quite as impactful as the Apple stores, they figured out that their physical stores were valuable for service, education and product discovery. They began leasing floor space to brands to showcase their products. This strategy has been important to the company's resurgence in recent years. They've stood up relatively well to Amazon and have become a valuable partner to brands.

I would argue that similar creative store strategies are imperative to the survival of incumbent retailers in the face of e-commerce competition, especially now that Amazon has over 400 stores. Stores provide an educational and sensory environment that cannot be replicated online and is critical to success in many retail categories, including food. But the sensory advantages must be backed up with sound digital capabilities. It's simply imperative today.


KC: One of Galloway's central points is that since there is no such thing as an unassailable business model, and inevitably other companies will (and maybe already do) make better smart phones than Apple does, what Apple has chosen to do is worry less about technological innovation and focus more on "romance, connection and general awesomeness," which I think is just a sexier way of saying ecosystem.  For some reason, this reminded me of when I was a kid, and I wanted a new baseball bat, and my dad said the old one was just fine:  "It isn't the bat, but what you do with it," he said. If this is true, does this point the way for what retailers need to do when thinking about innovation - they have to think first about strategy, and then look for technology that meets their tactical needs.  The problem, of course, is that for some companies it is easier to look for the newest shiny object than it is to conceive of a strategic imperatives.

TF: It's really pretty simple in theory, but harder in execution. Amazon says things like "Start with the customer and work backward" and "We innovate on behalf of our customers." From my experience I know Wegmans thinks this way, too. This approach is very powerful. When you zero in on the shopper and what can be done to improve their lives, then allow yourself to think and act beyond your traditional cultures and processes, you can open up lots of possibilities. The focus also keep you from getting hypnotized by shiny new objects.

To develop their strategy, I would encourage retailers to truly focus on their customer and think about what they can do to better serve them. From there determine the specific capabilities that are required to execute on that strategy. They should consider how they could use their stores better. They should seek out physical and digital capabilities to help customers discover products, save time and make shopping easier. Done right, the weaving together of home grown and partner capabilities can create an ecosystem that is agile, serves customers well and is differentiating from competition. It sounds simple, but few retailers actually do this.

"The Four: The Hidden DNA of Amazon, Apple, Facebook, and Google," can be purchased in bookstores everywhere, and, of course, on Amazon.

The Conversation will continue…

by Kevin Coupe

The New York Times has a story about discount clothing chain Century 21, which opened in New York in 1961 and offers "off-price designer clothes, shoes, accessories and home goods, which is to say, slightly out of season or overstock, in an atmosphere where service may range between warm and war-torn. For those willing to dig for their bargains (and defend them once in hand), it is practically a holy site."

While the stores have been successful for generations, ownership has decided that to reach the next generation of shoppers, it needs to sand down the rougher edges and rough-and-tumble atmosphere, and offer a more millennium-friendly experience - in addition to discount prices, management has "buffed the space and its offerings to an Instagram-ready gleam … New to the store are young or under-the-radar labels like Adam Selman, Olympia Le-Tan, Trademark and Maison Mayle, sourced by Ms. Miller. Upstairs, Proenza Schouler hangs not far from a rack of Fenty Puma by Rihanna." (I must confess, in the interest of full disclosure, that I have no idea what any of these things are.)

There's even a mirror said to be particularly good for taking selfies.

The goal, the story says, is to create a more supportive atmosphere, such as "a side-by-side manicure at the second-floor nail art bar," or a "matcha latte at the second-floor Chalait coffee and tea bar."

It is, I think, another way to approach the subject Tom Furphy and I discussed in this morning's Innovation Conversation. - the importance of creating a millennium-friendly environment that is both aspirational and value-driven. It is an approach that a lot of retailers could adopt as they seek ways to be competitive in a tough marketplace.

It is, I think, an Eye-Opener.

USA Today has a story about how Walmart is approaching the end-of-year holiday shopping season - it plans to "roll out the deals, ramp up the convenience, and throw a party. Lots of parties … The world's biggest retailer is aiming to make the most of its more than 4,700 stores. Shoppers who get off the couch and venture out will not only get the chance to take selfies with Santa but can get assistance from Walmart's holiday helpers."

In addition, the story says, "for the first time, Walmart will … host more than 20,000 holiday parties at its Supercenters. The first fetes, kicking off Saturday will have catalogs and stickers so the littlest shoppers can note what they want to find under the tree." Walmart also plans to "feature 165,000 product demonstrations at its stores through the holidays."

The goal is to double-down on the in-store experience with Walmart gambling that its fleet of stores can serve as a differential advantage in the competitive battle, especially against Amazon.

KC's View: Makes perfect sense, if you work from the premise that Walmart's stores are a differential advantage. This is a smart move.

Corporate Drumbeat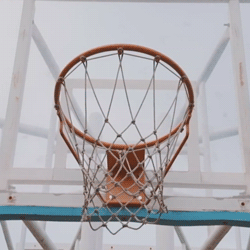 "Talent wins games, but teamwork and intelligence wins championships." -Michael Jordan

At Samuel J., we don't believe in the so-called "retail apocalypse."

"Retail self-destruction," maybe. But that only happens when companies and leaders don't adapt their stores to new competitive realities, don't create compelling customer experiences, and don't bring together exceptional talent and build extraordinary teams that can thrive and succeed even in the toughest of times.

Is this easy? Of course not. But it is achievable … especially when you have Samuel J. Associates on your team.

At Samuel J., our value never has been greater, because we understand the connection between great talent and innovative businesses. We are uniquely positioned to put together people and organizations in a way that builds expertise, cultivates leadership, and turns business challenges into business opportunities.At Samuel J, we know how to do it in a timely fashion and exceeds our clients' high expectations. And we have the winning record to prove it.

Click here to find out more.

At Samuel J. Associates, we help you find the right talent and build the right team.
The New York Times reports on how "the glut of restaurants has increased the pressure on individual restaurant owners. Industry sales are up nationally, but growth has slowed to the lowest rate since 2010."

Here's where many place the blame, according to the Times:

"Since the early 2000s, banks, private equity firms and other financial institutions have poured billions into the restaurant industry as they sought out more tangible enterprises than the dot-com start-ups that were going belly-up. There are now more than 620,000 eating and drinking places in the United States, according to the Bureau of Labor Statistics, and the number of restaurants is growing at about twice the rate of the population."

Indeed, while "customers continue to spend a large share of their food budget in restaurants" - as much as 44 cents of every food dollar, on average - the Times notes that "they're spreading the money across a larger number of establishments, so profits are split into smaller individual pieces. Yet the industry — particularly chain restaurants — continues to expand, a strategy that both masks the problem and makes it likely that more places will falter."

KC's View: Not to oversimplify the problem - and let's face it, there are way too many crappy restaurants out there - but this is what happens when the focus is more on Wall Street than Main Street. Disaster almost is inevitable.

As Business Insider reports that Sears is borrowing yet more money from its CEO's hedge fund - this time, $60 million, following previous loans from Edward Lampert's ESL Investments that have totaled in the billions of dollars - the Wall Street Journal has a long story about the decline and death knell that seems to be sounding for Sears, which has such lousy credit with manufacturers that it is having trouble getting the hot holiday toys it needs to attract shoppers this Christmas.

You can read the entire Journal piece here.

"Sears once dominated American retailing and helped build famous brands, including Whirlpool appliances, Craftsman tools, Schwinn bicycles and Allstate insurance," the Journal writes. "Now, bleeding cash and losing shoppers, the 124-year-old company is scrambling to keep suppliers - the lifeblood of any retail chain - from bolting.

"To guarantee shipments from LG Electronics Inc. and Samsung Electronics Co. , Sears is paying them cash up front for some goods, said people familiar with the matter. Levi Strauss & Co. has stopped supplying women's jeans to the chain, said another person." Other manufacturers are tightening their payment terms, even demanding the be paid on delivery.

Sears, of course, downplays any tensions between it and its suppliers. And spokesman Chris Brathwaite says that "inaccurate assertions and negative speculation about Sears and its future" have "had a very detrimental impact on the company through mere repetition."

KC's View: Ah. The old "fake news" defense that has become so common these days among some scoundrels and scallawags.

Let me get this straight. The media reports on a company that has lost touch with its customers, abandoned any sense of relevance and/or resonance, is losing sales and profits in a precipitous decline while having to borrow billions to prop itself up, and it our fault for reporting on it? Yeah, right.

Let's be clear. This company is on life support, and has been for a long time. Virtually all of the organs are dead. Blaming the media for it doesn't make the carcass any less decaying.

The Washington Post reports this morning that "for the third year in a row, REI is shutting down its stores — and its website — on Black Friday. The outdoor goods chain says it is doubling down on efforts to back away from the commercial frenzy by giving people 'a moment to take a breath.' Instead of hitting the malls, the company says shoppers should go for a hike."

The story notes that "when REI announced in 2015 that it would remain closed on Black Friday, it was regarded as a radical move in an industry that relies heavily on holiday shopping. And messing with Black Friday, which is historically the most lucrative day of the year for many retailers, seemed risky … It turned out to be not that big of a deal. Consumers continued to shop at REI, and both sales and profit rose year-over-year."

KC's View: At this point, closing on Black Friday has become a decision so identified with REI that it would be almost impossible to change. Not that this is a bad thing.

Also, it is worth noting that REI's strategy has coincided with a declining national fascination with Black Friday. It is still a big day for holiday sales, but not what it used to be. Not to be cynical, but the timing is propitious.

That all said, I have no intention of going anywhere near any stores on Thanksgiving weekend. A hike sounds lovely.

• Amazon said this week that it plans to expand its video production arm, which produces movies both for theaters and for exclusive streaming online by Amazon Prime members. As part of that move, Amazon is moving into the historic Culver Studios in Culver City, California, which is where classic films such as Gone With The Wind, the original King Kong, and Citizen Kane were filmed.

Reuters notes that Amazon "will have spent $4.5 billion on video in 2017, and the company said last week that it would budget more for next year."

KC's View: Makes me wonder, what's Jeff Bezos' "Rosebud?"

Also, just as a matter of interest … Culver Studios was, if I'm not mistaken, one of two studio facilities owned for a time by Desilu Productions … and was, in fact, where the original pilot for "Star Trek" was filmed in 1964. (Production of the series - as well as of Desilu-produced series such as "Mission: Impossible" and "Mannix" later moved to Paramount when that studio acquired Desilu.) And we all know how Bezos feels about "Star Trek"…

Corporate Drumbeat
Colorado Springs, Colo. – Global Market Development Center (GMDC), an association that connects its members to advance innovation in the retail marketplace, and ReposiTrak, Inc., the leading provider of Compliance Management and Track & Trace solutions for the grocery and foodservice industries, are partnering to enhance the discovery process and improve collaboration in essential non-food and high-gross margin categories for all channels.

Under the agreement, ReposiTrak, a wholly owned subsidiary of Park City Group, will be the exclusive solution provider endorsed by GMDC for compliance management and the sourcing of retail-ready vendors. GMDC will introduce ReposiTrak to its members, whose combined volume represents more than 125,000 retail outlets and more than $500 billion in sales.

ReposiTrak helps companies reduce their regulatory, financial and brand risk in the supply chain. Powered by Park City Group's technology, the solution has two primary applications including:

Compliance Management, which can automate the collection and management of a GMDC member's required documentation from their supply chain partners such as supplier agreements, insurance certificates, and factory audits, dramatically reducing risk to their extended supply chain.

MarketPlace, a platform for GMDC member retailers and wholesalers to source qualified suppliers in ReposiTrak's community of 40,000+ connections, saving weeks of time, and removing friction between trading partners in the quest to bring new products to the shelf as quickly as possible.

More information is available from ReposiTrak and GMDC.
• Analytics firms Profitero is out with a study saying that Amazon's prices are, on average, 11 percent lower than those at Walmart/Jet and Target … but that Walmart has narrowed the gap since 2014. HBC items are said to be the area where Walmart is most competitive with Amazon, and electronics the least.

While Target is the most expensive of the players, the study suggests that it is not focusing on price as much as it is putting on emphasis on loyalty marketing that helps it target best customers more effectively, and private labels that serve as a differentiator.


• Bloomberg reports that Campbell Soup, which earlier this year dropped out of the Grocery Manufacturers Association (GMA) trade and lobbying group because of its "opposition to labeling whether food contained genetically modified ingredients," has announced its intention to join the Plant Based Foods Association (PBFA). The story describes this as "a major gesture by an industry giant acknowledging retreating consumer demand for meat and dairy heavy food."

According to the story, "The soupmaker stressed that its decision to part ways with the GMA wasn't linked to its decision to join the PBFA, and there's no indication that its soups and other products, including meat and dairy, will change. Rather, the company hopes the partnership with PBFA will help it expand access to its plant-based offerings."

The Los Angeles Dodgers beat the Houston Astros 3-1 last night in the sixth game of the World Series, evening the series at 3-3 and forcing a final and deciding game seven tonight in the best-of-seven series.

KC's View: This has been, without a doubt, one of the best World Series I've ever seen … I find it utterly captivating, and I don't really have a rooting interest. The games have been all over the map from slugfests to pitchers' duels, the drama has been high, the TV ratings have been great, and it is only fitting that it is going to a seventh game. I'd vote for making it a best-of-nine series if I could, because I don't want this thing to end.

Industry Drumbeat
In this fast-paced, interactive and provocative presentation, MNB's Kevin Coupe challenges audiences to see Main Street through a constantly evolving technological, demographic, competitive and cultural prism.  These issues all combine to create an environment in which traditional thinking, fundamental execution, and just-good-enough strategies and tactics likely will pave a path to irrelevance;  Coupe lays out a road map for the future that focuses on differential advantages and disruptive mindsets, using real-world examples that can be adopted and executed by enterprising and innovative leaders.

"Kevin inspired our management team with his insights about the food industry and his enthusiasm. We've had the best come in to address our group, and Kevin Coupe was rated right up there.  He had our team on the edge of their chairs!" - Stew Leonard, Jr., CEO, Stew Leonard's

Constantly updated to reflect the news stories covered and commented upon daily by MorningNewsBeat, and seasoned with an irreverent sense of humor and disdain for sacred cows honed by Coupe's 30+ years of writing and reporting about the best in the business, "Good Is Not Good When Better Is Expected" will get your meeting attendees not just thinking, but asking the serious questions about business and consumers that serious times demand.

Want to make your next event unique, engaging, illuminating and entertaining?  Start here: KevinCoupe.com. Or call Kevin at 203-662-0100.
Industry Drumbeat
Just a reminder ... Jackson Jeyanayagam, CMO of Boxed, joins Tom Furphy and Kevin Coupe to talk about his company's competitive posture, unique value proposition, and focus on family-friendly values, as well as his experience as head of digital marketing at Chipotle during its food safety crisis. Plus, Tom and Kevin discuss Amazon's integration of Whole Foods, and much more, in this inaugural edition of The Innovation Conversation Podcast.

This podcast can be played below, or can be accessed and subscribed to on both iTunes and GooglePlay.


This Innovation Conversation Podcast is sponsored by ReposiTrak, and brought to you by GMDC.
PWS 53