Join the MNB Community.
Get a Wake Up Call each morning...
Email:
Explore the MNB Archives

From The MNB Archives
Thursday, November 02, 2017
This commentary is available as both text and video; enjoy both or either ... they are similar, but not exactly the same. To see past FaceTime commentaries, go to the MNB Channel on YouTube.

Hi, Kevin Coupe here, and this is FaceTime with the Content Guy.

The torrent of news about sexual harassment cases has been nothing short of extraordinary over the past few weeks. In fact, the word "torrent" hardly seems to cover it.

There has been a lot of discussion about whether we've actually reached some sort of cultural tipping point … and to be honest, I'm not sure. I know women who thought that we'd reached a moment of change back in 1991 when Anita Hill testified before Congress about being sexually harassed in the workplace. But nothing changed, because not enough people - especially men - were willing to take her seriously.

Maybe things really are different now. We have social media, which has served as a useful, even devastating tool to be used against abusers and predators. Maybe social media will keep things from being swept under the rug.

There was an NBC News/Wall Street Journal poll the other day with some alarming statistics:

• 48% of women who are currently employed in the United States report they have personally experienced an unwelcome sexual advance or verbal or physical harassment at work.

• 41% of men who are currently employed say they have personally witnessed the mistreatment of women in the workplace.

• 67% of US people believe sexual harassment happens in most or almost all workplaces. "Of the age groups surveyed, women aged 18-49 believed that the most (78%), compared to men older than 50, who believed that the least (55%). Which somehow isn't surprising.

• Democrats and independents viewed it as more prevalent than Republicans do.

The good news: "49% of men say recent stories about sexual harassment are making them rethink their behavior around women."

Let's be clear about a couple of things. Because much of the coverage of these sexual harassment cases has focused on the entertainment industry and the media, there are people who think that this actually is an indictment of those industries.

That's B.S. It isn't 48 percent of women in the media and entertainment businesses who say they've been sexually harassed … it is 48 percent of all women in the workplace. In government, in education, in manufacturing, in banking, in retailing. Everywhere.

That probably means that a sizable number of women in your organization - wherever it is you work - have dealt with it. They've suffered at the hands of men in the c-suites, and at the hands of men in middle management, all of whom decided it was okay for them to exercise whatever power they had in horrible ways that no doubt have had lasting repercussions.

Here's the deal. If you are any sort of leader in any sort of company, it is time for you to step up and say to everyone in your organization, there is no place here for this crap. If you are a victim, here's my email address and phone number - please get in touch with me now and help me rid this organization of the creeps who are playing this game. I am on your side.

If you are a predator, get ready to pack your bags ands clean out your office, because there is no room for you here … and I don't care if you are the biggest superstar in the company. You're going to be gone, and if we can do it, we;'re going to make sure you are going to be prosecuted. Period. Full stop.

By the way … you have a fiduciary responsibility to do this. Because while the media currently is more involved in outing its own offenders, like Mark Halperin and Michael Oreskes, they're going to get around to every other industry. And as far as I'm concerned, they should.

I'll tell you something. I used to work for a guy, now deceased, who sexually harassed women. Everybody - men and women -knew it (including the wife of the CEO who happened to work in our department) and everybody - men and women - just sort of ignored it. I remember feeling uncomfortable about it, and I remember pointedly not getting involved in his games and even occasionally admonishing him about it but in retrospect, even though I was a fairly low-level guy, I didn't do enough. I didn't say enough. This was 30 years ago, and I guess everybody thought he was creepy but harmless. We were only half right, and we all ought to be ashamed of ourselves.

And by the way, everybody who knows where I worked then, or worked with me, knows exactly who I'm talking about.

I hope we've reached a cultural tipping point. There's no room for this, no excuse for it, and no reason for it to continue.

The torrent may have just started.

That's what is on my mind this morning, and as always, I want to hear what is on your mind.

by Kevin Coupe

Quartz reports that Book World - described as a 40-year-old midwestern chain with 45 stores in seven states - is closing all of its stores. The liquidation is expected to be completed by January.

The story says that "Book World simply couldn't survive the popularity of e-commerce. And shopping malls, where many Book Worlds are located, are losing to Amazon. So as the store lost its own book-loving customers to online shopping, it also missed out on potential ones passing the store."

While the independent bookstore business has seen a resurgence in recent years, Quartz notes that this has happened largely in more urban markets, not in the kinds of medium-sized book markets that Book World has served.

In essence, Book World found itself at the center of a kind of commercial black hole - selling products that were not unique to its stores, largely in locations being abandoned by shoppers, competing against better funded and more nimble entities.

A black hole, indeed … though when you think about it, Book World probably has a lot of company there.

It is an Eye-Opener.

The Chicago Tribune reports that Albertsons-owned Jewel-Osco will launch a delivery offering next week. The story notes that "Jewel is handling order fulfillment and delivery itself - though Jewel shoppers will continue to have the option to use Instacart instead."

According to the Tribune, "Most Chicago-area residents will have the option of ordering groceries online for delivery through Jewel-Osco's new e-commerce department, according to the company. Orders will be shopped from 11 stores, covering a large swath of the Chicago area, and delivered for a fee ranging from 95 cents to $9.95 depending on the size of the order, time of day and window of time selected."

The story also says that "Jewel hired 100 employees to staff its fledgling e-commerce department, most of whom will fulfill the orders and make the deliveries. The company also bought a fleet of about 60 delivery trucks fitted with compartments of varying temperatures to accommodate fresh food delivery."

KC's View: Jewel-Osco has come to this a little late, at least for my taste, but I applaud them for trying to handle the delivery part of the equation in-house.

What seems to be clear is that Albertsons has begun to take seriously the predictions (by the Food Marketing Institute and Nielsen) that online grocery shopping will grow to 20 percent … or more … of all grocery spending by 2025. In Chicago, it is competing with Ahold Delhaize-owned Peapod, Meijer, Kroger-owned Mariano's, and, of course, Amazon - all of which are offering e-commerce to varying degrees.

It would be malpractice not to get moving in this direction.

Corporate Drumbeat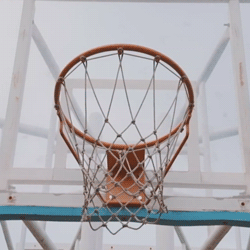 "Talent wins games, but teamwork and intelligence wins championships." -Michael Jordan

At Samuel J., we don't believe in the so-called "retail apocalypse."

"Retail self-destruction," maybe. But that only happens when companies and leaders don't adapt their stores to new competitive realities, don't create compelling customer experiences, and don't bring together exceptional talent and build extraordinary teams that can thrive and succeed even in the toughest of times.

Is this easy? Of course not. But it is achievable … especially when you have Samuel J. Associates on your team.

At Samuel J., our value never has been greater, because we understand the connection between great talent and innovative businesses. We are uniquely positioned to put together people and organizations in a way that builds expertise, cultivates leadership, and turns business challenges into business opportunities.At Samuel J, we know how to do it in a timely fashion and exceeds our clients' high expectations. And we have the winning record to prove it.

Click here to find out more.

At Samuel J. Associates, we help you find the right talent and build the right team.
The Associated Press reports that the US Postal Service (USPS) is offering retailers a new option - cheap next-day service with packages delivered Sundays to customers' homes.

According to the story, "The program, available in 20 major U.S. cities, allows consumers to place online orders with participating retailers before a cutoff time Saturday, the Postal Service said. Postal carriers pick up merchandise from local stores for delivery the next day, similar to the Sunday package deliveries it now handles almost exclusively for online leader Amazon in much of the US."

Walmart has said it is considering signing on with the USPS for this program.

The AP also provides some context: "The next-day weekend service is part of the Postal Service's aggressive push into the parcel business at a time when its more lucrative first-class mail is declining in the digital age. With Amazon continuing to raise the bar of 'free shipping' conveniences, from one- or two-day package arrivals to keyless in-home delivery via couriers, the financially beleaguered post office is billing itself as the trusted, low-cost carrier already serving every U.S. household."

KC's View: This is the kind of stuff that the USPS has to do if it is going to be both relevant and competitive … offering better, faster, more effective and efficient service that really takes advantage of the organization's expansive infrastructure. Forget about dithering about the cost of a first class stamp … the USPS has to aim to be the first, best choice for anyone looking to ship a package.

The US Department of Agriculture (USDA) Economic Research Service is out with a new study that seems to challenge the notion that "that poor access to food retailers that sell a wide range of healthy and affordable foods results in poorer diet and diet-related health problems," and that "lack of access to stores such as supermarkets may mean that households rely more heavily on nearby retailers, such as convenience stores or fast-food restaurants, which do not typically offer a wide variety of healthful foods."

In fact, the study finds, the gap may not be as large as some have thought.

"Seventy-seven percent of access-burdened households reported a shopping event at a supermarket, superstore, large grocery store, or warehouse store during the survey week compared to 87 percent for households with sufficient access," the study says. "Of those who visited these large stores during the survey week, sufficient-access households had 2.8 shopping events at such a store, while access-burdened households averaged 2.4 shopping events."

And, "although they average fewer trips, access-burdened households spend almost the same percentage of their weekly food expenditures at large stores as households with sufficient access - 57 percent of total spending for access-burdened households and 58 percent for sufficient-access households. The per capita spending of access-burdened households at such stores is slightly lower - $28.77 on average for the survey week compared with $29.97 for households."

KC's View: Sounds like yet another argument for chains and independents to find ways to bring better stores to neighborhoods that are dramatically underserved. There are sales there to be earned by companies willing to make the investment.

...with brief, occasional, italicized and sometimes gratuitous commentary…

• TechCrunch reports that Target is introducing " a new app called "myCheckout" for its store staff that will allow them to process online transactions on the customer's behalf, including taking payments, right from the store's floor when merchandise is unavailable locally … if a customer is shopping at their local Target store and can't find an item in the size they want or in the right color – or even if the item itself is temporarily sold out ahead of an expected shipment, for example – the Target employee can place an online order on the customer's behalf to have the product in question shipped directly to the customer's home."

The app runs on a handheld device that also can take credit card payments.

According to the story, "The app has been in testing with select stores starting this spring, and has already processed over 10,000 customer transactions during this period, Target says. The retailer says myCheckout is live chain-wide now, so it will be available in time for the holiday shopping season."


• Independent, limited assortment grocer Stew Leonard's said that it plans to begin delivering groceries from all of its stores to customers within a 20-30 minute drive of each of its six stores, offering delivery widows of one-to-seven hours. The delivery service is being operated by Instacart.

I'm a Stew Leonard's shopper and have been one for years, and I simply cannot understand why a store that prides itself on creating a differentiated and unique shopper experience would want to rely on a delivery service that also delivers products for Costco and PetSmart. Stew Leonard's, after all, was founded on the whole notion of delivery - the original business was a dairy and milk truck. And I'm sure that the original goal was to be the best milk truck that it could be. Now, they're buying into a "me, too" offering. This may seem like the most efficient solution, but it almost certainly is not the most effective one.

...with brief, occasional, italicized and sometimes gratuitous commentary…

• The Wall Street Journal reports on how "the big three U.S. light-lager brands - Bud Light, Coors Light and Miller Lite - are all losing volume as consumers shift to craft and Mexican import beers as well as to wine and spirits … Combined, the country's top two brewers sold 2.6 million fewer barrels" during the most recent quarter, which one industry expert called "a shocker."


• The Newark Star Ledger reports that discounter Lidl plans to open its first store in New Jersey on November 16, part of a broader US rollout that "plans to have 100 American stores up and running by next summer … Lidl is developing stores in at least six New Jersey counties, including Atlantic, Burlington, Camden, Cumberland, Gloucester and Monmouth."


• Add Gap's Old Navy retail brand to the list of companies adopting subscription services.

CNBC reports that Old Navy has begun "selling a subscription box for kids, called Superbox," described as "a quarterly subscription for kids ages 5 through 12. The boxes include six items and retail for $69.99, with more than $100 worth of clothes, according to Gap. The service is being marketed as a giftable option for shoppers, where customers are able to personalize the boxes without making too many selections. After choosing a size and gender, for example, shoppers simply pick a style — options include 'preppy,' 'sporty,' 'cool' or 'classic.' From there, Gap does the curating."


CNBC reports that JAB, the Luxembourg-based investment firm that owns brands that include Krispy Kreme, Peet's Coffee and Panera, may be interested in acquiring Dunkin' Brands, parent company to Dunkin' Donuts.

This sound suspiciously like a deal concocted by investment analysts who want to get their names in the Wall Street Journal. That doesn't mean that it cannot or will not happen … I'm just a little skeptical.

Corporate Drumbeat
Colorado Springs, Colo. – Global Market Development Center (GMDC), an association that connects its members to advance innovation in the retail marketplace, and ReposiTrak, Inc., the leading provider of Compliance Management and Track & Trace solutions for the grocery and foodservice industries, are partnering to enhance the discovery process and improve collaboration in essential non-food and high-gross margin categories for all channels.

Under the agreement, ReposiTrak, a wholly owned subsidiary of Park City Group, will be the exclusive solution provider endorsed by GMDC for compliance management and the sourcing of retail-ready vendors. GMDC will introduce ReposiTrak to its members, whose combined volume represents more than 125,000 retail outlets and more than $500 billion in sales.

ReposiTrak helps companies reduce their regulatory, financial and brand risk in the supply chain. Powered by Park City Group's technology, the solution has two primary applications including:

Compliance Management, which can automate the collection and management of a GMDC member's required documentation from their supply chain partners such as supplier agreements, insurance certificates, and factory audits, dramatically reducing risk to their extended supply chain.

MarketPlace, a platform for GMDC member retailers and wholesalers to source qualified suppliers in ReposiTrak's community of 40,000+ connections, saving weeks of time, and removing friction between trading partners in the quest to bring new products to the shelf as quickly as possible.

More information is available from ReposiTrak and GMDC.
• Gelson's Markets, with 25 specialty food stores in the Los Angeles market, announced that it has added Robert Mariano - former CEO of Dominick's and Roundy's, as well as the founder of Mariano's Fresh Markets - to its board of directors.

In the seventh and deciding game of the World Series, the Houston Astros dominated the Los Angeles Dodgers, winning 5-1 and earning the first championship in the franchise's 56 years of existence.

KC's View: Last night's game wasn't the most exciting of the series, but I found myself unable to turn away, in part because recent history suggested that the Dodgers might stage a comeback. Alas, they did not … but no matter, because the Astros were such an easy team to root for.

Good business lesson in the Astros' ascent, by the way. For years, they were terrible, until management decided that they actually had to get worse before they got better. That meant getting rid of high-priced veterans and enduring some awful seasons that allowed them to get some high draft picks and restock their farm system. 2017 was the Astros' year … and the natural disaster that befell the city of Houston only added to the mystique that they were this year's team of destiny.

And now, we just have to wait 103 days until Spring Training…

Industry Drumbeat
In this fast-paced, interactive and provocative presentation, MNB's Kevin Coupe challenges audiences to see Main Street through a constantly evolving technological, demographic, competitive and cultural prism.  These issues all combine to create an environment in which traditional thinking, fundamental execution, and just-good-enough strategies and tactics likely will pave a path to irrelevance;  Coupe lays out a road map for the future that focuses on differential advantages and disruptive mindsets, using real-world examples that can be adopted and executed by enterprising and innovative leaders.

"Kevin inspired our management team with his insights about the food industry and his enthusiasm. We've had the best come in to address our group, and Kevin Coupe was rated right up there.  He had our team on the edge of their chairs!" - Stew Leonard, Jr., CEO, Stew Leonard's

Constantly updated to reflect the news stories covered and commented upon daily by MorningNewsBeat, and seasoned with an irreverent sense of humor and disdain for sacred cows honed by Coupe's 30+ years of writing and reporting about the best in the business, "Good Is Not Good When Better Is Expected" will get your meeting attendees not just thinking, but asking the serious questions about business and consumers that serious times demand.

Want to make your next event unique, engaging, illuminating and entertaining?  Start here: KevinCoupe.com. Or call Kevin at 203-662-0100.
Industry Drumbeat
Just a reminder ... Jackson Jeyanayagam, CMO of Boxed, joins Tom Furphy and Kevin Coupe to talk about his company's competitive posture, unique value proposition, and focus on family-friendly values, as well as his experience as head of digital marketing at Chipotle during its food safety crisis. Plus, Tom and Kevin discuss Amazon's integration of Whole Foods, and much more, in this inaugural edition of The Innovation Conversation Podcast.

This podcast can be played below, or can be accessed and subscribed to on both iTunes and GooglePlay.


This Innovation Conversation Podcast is sponsored by ReposiTrak, and brought to you by GMDC.
PWS 53