Join the MNB Community.
Get a Wake Up Call each morning...
Email:
Explore the MNB Archives

From The MNB Archives
Friday, November 03, 2017
by Kevin Coupe

A few months ago, I wrote here about b8ta, a store in Palo Alto, California, that leases out small spaces on Apple Store-like tables to technology businesses that want to test out their products' viability. The products range from electric-powered skateboards to juicers, virtual reality viewers to high-tech security systems, and uses a highly trained staff that helps guide customers through the store.

(The original story can be seen here.)

At the time I wrote the story, there were three B8ta stores - in Seattle, Santa Monica, and Palo Alto. So I was interested yesterday to get an email saying that they're now up to eight … with the most recent one being opened inside Macy's flagship Herald Square store in Manhattan. And that doesn't include B8ta sections that are operating in three California Lowe's stores, in Aliso Viejo, Burbank, and Livermore.

I continue to be intrigued by the b8ta concept, because it is an intriguing way to demonstrate and highlight new products. But the idea of having sections in places like Lowe's - and Macy's! - is particularly illustrative of out-of-the-box thinking in which companies in challenged sector need to engage.

It can be an Eye-Opener.

Amazon said yesterday that it will pull its AmazonFresh grocery delivery service out of certain markets, including suburban New York, California, Maryland, New Jersey and Pennsylvania, according to a report from Reuters, which noted that "it continues to operate in more than a dozen cities from Los Angeles to Tokyo."

Amazon said the move was unrelated to its acquisition of Whole Foods.

According to Reuters, "AmazonFresh started more than a decade ago but has yet to make a major dent in the $700 billion U.S. grocery market."

KC's View: I suspect that Amazon is being a little disingenuous when it says the Whole Foods deal has had no role in this decision. The presence of more than 400 stores - or mini-warehouses - that can serve an awful lot of communities does give Amazon other options.

I reached out yesterday to my Innovation Conversation partner Tom Furphy about this, and he said that this move makes sense where Amazon doesn't "see a reasonable path to density and volume. The service as operating today likely can't drive acceptable volume and density (which determines profitability) in some areas."

However, Tom added, this "doesn't mean they're giving up."

Agreed. There are a lot of paths that Amazon can take to landing all this business … its recent moves have just illustrated that it is willing to use any of them to reach its goals.

Starbucks announced yesterday that it is selling its Tazo tea brand to Unilever and plans to launch a credit card with Chase, as it looks to compensate for a fiscal quarter that was disappointing.

Bloomberg reports that while total same-store sales were up two percent, its same-store sales in Asia also were up only two percent, or fifty percent less than had been projected by analysts.

According to the story, "The slow sales reflect a broader problem for the world's biggest coffee chain. After saturating much of the U.S. with cafes, it needs overseas markets more than ever to maintain growth. While Chinese demand for coffee is still surging, it's getting harder for the company to find blockbuster opportunities." In the US, sales reportedly were hit by "the effects of hurricanes Harvey and Irma — which mauled Texas and Florida during the quarter and forced Starbucks to close a total of 1,100 locations."

The Tazo sale to Unilever will generate $384 million for Starbucks, which bought the brand 18 years ago for $8.1 million. While Starbucks is shutting down its Teavana stores, it said it wants to focus exclusively on the Teavana brand in its cafes.

The story goes on: "The company expects to launch a Starbucks-branded credit card with Chase this winter. A prepaid card will come later. The company said both cards will allow customers to earn Starbucks rewards. when they spend.These types of cards, known as a co-branded card because they feature the brand of a bank and another company, have been popular for decades since they help strengthen customer loyalty."

Reuters reports that "analysts have warned that the Seattle-based company is being 'middled' by rising competition on the value and quality fronts and that it must bolster sales of higher-priced specialty drinks and breakfast sandwiches. CEO Kevin Johnson told Reuters in an interview that there was no evidence Starbucks was being hit by competition. 'We are not going to be squeezed in the middle,' he said."

Starbucks opened 603 new stores around the world during the quarter, and now has more than 27,000 locations in 75 countries.

KC's View: First of all, I'm absolutely convinced that Starbucks' problems can be traced to its decision to end its subscription coffee program. ( I'm still annoyed.)

I do think that Starbucks is an interesting position. It keeps building stores, even though it's had problems in the past tied to having too many stores. It is focusing more on high-end offerings, which leaves it vulnerable to competition from the middle, not to mention at risk if the economy has any problems. And I wonder if there's a point at which its focus on being a lifestyle brand may be detracting from its ability to deliver on its core value proposition.

Which partially is why I don't understands why they'd give up on subscription customers like me.

Corporate Drumbeat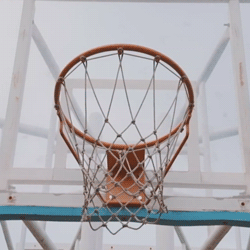 "Talent wins games, but teamwork and intelligence wins championships." -Michael Jordan

At Samuel J., we don't believe in the so-called "retail apocalypse."

"Retail self-destruction," maybe. But that only happens when companies and leaders don't adapt their stores to new competitive realities, don't create compelling customer experiences, and don't bring together exceptional talent and build extraordinary teams that can thrive and succeed even in the toughest of times.

Is this easy? Of course not. But it is achievable … especially when you have Samuel J. Associates on your team.

At Samuel J., our value never has been greater, because we understand the connection between great talent and innovative businesses. We are uniquely positioned to put together people and organizations in a way that builds expertise, cultivates leadership, and turns business challenges into business opportunities.At Samuel J, we know how to do it in a timely fashion and exceeds our clients' high expectations. And we have the winning record to prove it.

Click here to find out more.

At Samuel J. Associates, we help you find the right talent and build the right team.
MarketWatch has a story about how China-based Alibaba has "a vision for the future that departs from Amazon in several significant ways," especially in how it differs from Amazon's Prime loyalty marketing offering.

"We don't want to simply copy the Prime model from Amazon to China," Alibaba CEO Daniel Zhang tells MarketWatch. "I think in China, we can generate our own model. And the purpose of this loyalty customer program is to enhance the stickiness of the loyalty customers and also give people a very clear road map how to be loyalty customers and so that we have more and more people to be with us."

While Amazon has numerous bricks-and-mortar ventures in play at the moment - ranging from its still-in-beta-test Amazon Go store in Seattle to its Amazon Books stores being opened around the country to its Whole Foods division - Alibaba's Hema format in China is seen by the company as having potential for franchising.

The prognostication about Alibaba's future came as Alibaba, according to ,MarketWatch, "reported a fiscal second-quarter profit of $2.66 billion on sales of $8.29 billion, boasted of near-triple-digit percentage growth in its cloud-computing division along with core commerce growth of 63%. Executives also increased its revenue guidance, saying sales would grow 49% to 53%, up from 45% to 49%."

KC's View: To me, the idea of franchising is scary …. if only because it seems to me that it may leave too much of the experience subject to the ability of franchisees to deliver on the value proposition. I suspect that if this is where Alibaba wants to draw the line between its approach and Amazon's, that's just fine with Amazon.

• In Minnesota, the Star Tribune reports that "Hy-Vee is delaying the timeline for a distribution center in Austin, Minn. The company had planned to break ground on the site in 2019, but it issued a statement Wednesday that said it will 'evaluate the need for a third distribution center within the next several years' … The company also said it is adjusting its growth strategy to include stores that are both smaller and larger than the 90,000-square-foot stores it has built in recent years.
A new concept, called Fast & Fresh, will be about 10,000 square feet and offer grocery items, grab-and-go foods and a coffee shop."


• Re/code reports on how meal kit company HelloFresh has gone public on the Frankfurt Stock Exchange, and seems to be doing a lot better than rival Blue Apron … while it is second to Blue Apron in terms of market share, its current valuation is more "than twice as much as Blue Apron at $800 million. HelloFresh also has higher revenue and lower net losses than Blue Apron … HelloFresh revenue grew 53 percent in the second quarter of the year, compared with a year earlier, according to FactSet data. Blue Apron, meanwhile, grew 18 percent in the same period."


• California-based Gelson's Markets announced the November 16 opening of a new store in Rancho Mission Viejo, in South Orange County. The store, the company said, will "feature a cold-pressed juice bar kiosk, marking Gelson's recently announced partnership with East Coast juice brand Liquiteria," as well as a "Wolfgang Puck Build-Your-Own Pizza offering a la carte toppings to customize store-baked pizzas" and a "tapas bar with wine and craft beer service and shareable small plates, daily-prepared sushi and more."


• Reuters reports that Tesco CEO Dave Lewis testified this week at the trial of three former company executives who are charged with engineering the systemic and systematic understatement of costs and overstatement of revenue at the chain. In his testimony, Lewis said that he joined Tesco on September 1, 2014, and nineteen days later was informed by the company's legal counsel that there was a misstatement in the company's financial reports.

Lewis said he reacted with "surprise and shock."

The Boston Globe reports on an appearance this week before the Boston Chamber of Commerce by LL Bean CEO Steve Smith, in which he laid out the company's strategy for getting beyond a retail industry that is in "total distress" and an outdoor clothing/apparel segment that is "heavily challenged."

Smith talked about how the company "is now making moves to expand beyond catalogues to focus more on retail stores and redefine its audience through a new advertising campaign," which it sees as necessary because "the company's growth had stalled as its customers have aged, and sales have been flat for the past two years."

Smith - the first non-family member to hold the CEO's job, and a retail veteran who was worked at Hannaford, Walmart and Sam's Club, both domestically and internationally - has sought "to use his global perspective to widen the audience for the brand. That means more diverse faces in its new ad campaigns. And it means an increased push to stand out from competitors such as Land's End and Eddie Bauer and the 'contrived posers' that feign a familiarity with the great outdoors: 'The folks who take people who shouldn't be outdoors and then dress them up,' he joked. "

The Globe writes that LL Bean has "made efforts to better align its manufacturing, marketing, and supply chain divisions, with the hopes of better serving customers (so yes, that might mean Bean boots might not sell out as fast). They're also streamlining their offerings, focusing only on outdoor goods instead of sportswear, and moving away from making children's clothing and focusing on youth outerwear. Parents don't want to pay as much for clothing their kids will quickly grow out of, Smith said, but they look for durability

"He also said the company was surprised to learn in customer surveys that L.L. Bean's '100 percent satisfaction' guarantee of all of its products didn't seem to be valued as highly as assumed. He wasn't clear about what that revelation will mean. Earlier this year, the company said it was reconsidering its generous return policy."

KC's View: I think it will be instructive to watch a more than century-old company re-engineer itself for 21st century realities. This is a challenging hire-wire act, because they have to do all this while being careful not to alienate traditional customers. This will be especially evident if they decide to walk away from traditional offerings, such as they've done with children'c clothing.

LL Bean, like every other retailer, has to find ways to be both resonant and relevant to shoppers … and to find ways to cut through the clutter.

Got the following email from an MNB reader, about ways in which the US Postal Service (USPS) is expanding its delivery services:

USPS delivering food?  I say nay-nay.
 
Yes they have a tremendous network in place, thanks to the government.  But their customer service, in my experience, is extremely lacking.  I have seen too many times the attitude that "we are USPS and you need us."
 
I cannot count the number of times I have dealt with ripped packages, crushed boxes and things generally stuffed into my mail box, because the driver does not want to get out of the truck.
 
I will say, this may not apply to all USPS workers and I am sure it varies, like any business, from location to location.  However, until USPS can prove to me that they care about their customers, I will not even think of using that service.  Plus it would deter me from patronizing any supermarket delivery service that contracts with USPS.
 
So no.  I am not going postal.

I've had great mailmen who care, and lousy ones who don't seem to give a damn. Go figure - the USPS is like every other business in that it depends on the people on the front lines for the crafting of the consumer experience.




Got the following email from MNB reader Brian Blank:

The "myCheckout" program at Target sounds good.  It's not quite innovative—I've seen variations of this in action at numerous higher-end department and specialty stores for a while.  The thing is, I know how long it takes to track down a Target employee who is both willing and able to bring stock from the back to fill the gaping holes on the shelves, so I really can't imagine the execution being positive.  In fact, I can clearly imagine the opposite:  after an extended search for an employee with the device, a further wait while the employee tries to figure out how to use the device (or, the employee has to track down someone else because their device isn't functioning), the transaction cannot be authorized because the item is NOT out of stock, so it all has to start over to find someone willing and able to bring the stock out of the back and put it on the shelf.
 
One spleen, vented.




Got several responses to my FaceTime commentary yesterday about sexual harassment.

One MNB reader wrote:

You mentioned, "It isn't 48 percent of women in the media and entertainment businesses who say they've been sexually harassed … it is 48 percent of all women in the workplace."  And I don't believe those 48% have only experienced harassment as a one-time happening.  I imagine you'll find an alarming number of those women have been harassed multiple times.

I was a student at my local university in the late 70s.  I had a professor, who was also my academic advisor, who told me I couldn't major in music composition or pursue a career as a film-score composer because I was a woman and needed to be a teacher so I would be home in the summers to raise my children.  This same professor gave me this "advice" while trying to hold my hand and get me to go to lunch with him.  After a couple semesters of this continued harassment, I changed my major.  (I did later go back, stand up to him, and finished my music degree.)

Years later, I went to work for this same university.  Three of my employees witnessed our director harassing our 17-year-old, female, student employee.  I reported it.  Later when this same director retaliated, we reported it.  My department was slated to be transferred to a new college. (We had a meeting in front of nine witnesses where the dean assured us this was a transfer, no jobs would be reposted, and everyone's job would remain the same.)   After we reported the retaliation, I was called into the dean's office and told that because neither his college nor the new college wanted to deal with "this mess," as he put it, we would no longer be transferred.  Our department was to be closed and all our positions reposted.  He called me back into his office a day later and told me that he hadn't meant what he said, and that the department had been slated to be closed all along.  I took our situation up the ladder.  No one took the time to do a thorough investigation.  Everyone I talked to made excuses.  When I finally took it to the president, he refused a meeting with me via a letter from the university attorney that was so full of misinformation, it was laughable.  As a result, six of us lost our jobs.

Those are the two most prominent examples.  That doesn't include the rude jokes, comments about  body shape, comments about being too smart for my shape, etc.  My opinion is that only 48 percent were brave enough to come forward on the survey.  I'm afraid that the real number is probably much higher.

MNB reader David Spawn wrote:

Thank you for using your forum to keep this at the top of readers' minds.  I don't always agree with you on all topics retail, but I stand with you fully on this one.

But, from another reader:

Women need to open up to men and tell them when they feel uncomfortable about something.  A lot of women welcome the attention but then pull the harassment card when it suits them.  Men obviously do the most offending.  I am concerned that if men get too paranoid about sexual harassment it will hurt women's opportunities.  To avoid sexual harassment in the workplace, don't hire women.

You folks in the USA really do a much better job than you get credit for regarding sexual harassment.  You have all these stories in the press everyday about another accusation.  Asia, Latin America, Middle East, Africa, the mistreatment of women is more severe, accepted as normal behavior, and not newsworthy.

Mr Coupe, sometimes I don't understand your obsession with sexual harassment when in reality the USA is one of the best places for women to work and thrive.  You complain about it so much but instead I believe you should be grateful for how well your society treats women.  Women can work, vote, drive a car, divorce their husbands, take custody of their children, smoke cigarettes, be alone with men who are not their relatives.  We send our daughters to the USA to go to college.  Then they stay and work in the USA because they tell us how well they are treated at work.




We had a story the other day about how the sales of light beers are in decline, which prompted one MNB reader to write:

I may alienate some people with this, but I know not you!!  Bud-Light, Coors Light and Miller-Lite are not beer…they are caramel water.  For me, drinking one is the last step before drinking from a puddle!  Bring on the microbrews, especially the ambers and porters!!

And from MNB reader Jeff Reinartz:

To anyone who enjoys celebrating the art of good craft beer making, this is anything but shocking. Life's too short to drink beer flavored
carbonated water.




Finally, about the World Series, MNB reader Tom Murphy wrote:

I am really not much of a baseball fan…grew up in CO when the only thing around was the Broncos.  Over the years, I have occasionally watched a couple of WS games.  This year, I started watching because my son and daughter-in-law live in Houston where the city is rebuilding and the excitement is through the roof.  That said, what I find most exciting about this Series is that you can get both a pitcher's duel and a slugfest in the same game, depending on when you tune in!

And, from MNB reader Tom Robbins:

You are "spot on" with today's comment. I'm a die hard Cinn Reds fan but we have had nothing to cheer about in years. At 73 years young, I'm voting this the best WS I have seen.

From MNB reader Sara Freitag:

I am a huge Astros fan – always have been.  I've been a little tired at work the past week! Like you, I believe there is a bigger message here that perhaps the NFL could learn from.  Yes there was an unfortunate inappropriate gesture by an Astros player in the series, but it was dealt with.  The player apologized, the other player accepted his apology, the league handed down a swift ruling for his suspension.

Step back and look at baseball – maybe the most diverse sport we have in America (except maybe soccer).  Players from across the world and fans from all backgrounds are truly "all in" for the good of the team and the city they represent and the love of the game.

My money is on the Astros in the 2018 series!

Corporate Drumbeat
Colorado Springs, Colo. – Global Market Development Center (GMDC), an association that connects its members to advance innovation in the retail marketplace, and ReposiTrak, Inc., the leading provider of Compliance Management and Track & Trace solutions for the grocery and foodservice industries, are partnering to enhance the discovery process and improve collaboration in essential non-food and high-gross margin categories for all channels.

Under the agreement, ReposiTrak, a wholly owned subsidiary of Park City Group, will be the exclusive solution provider endorsed by GMDC for compliance management and the sourcing of retail-ready vendors. GMDC will introduce ReposiTrak to its members, whose combined volume represents more than 125,000 retail outlets and more than $500 billion in sales.

ReposiTrak helps companies reduce their regulatory, financial and brand risk in the supply chain. Powered by Park City Group's technology, the solution has two primary applications including:

Compliance Management, which can automate the collection and management of a GMDC member's required documentation from their supply chain partners such as supplier agreements, insurance certificates, and factory audits, dramatically reducing risk to their extended supply chain.

MarketPlace, a platform for GMDC member retailers and wholesalers to source qualified suppliers in ReposiTrak's community of 40,000+ connections, saving weeks of time, and removing friction between trading partners in the quest to bring new products to the shelf as quickly as possible.

More information is available from ReposiTrak and GMDC.
Remember ... for most of us in the US, this weekend marks the end of Daylight Savings Time and a return to Standard Time. On Sunday, November 5, at 2 am, it will be time to turn your clocks back an hour. (Assuming, of course, you have clocks that require manual changing.)

Enjoy the extra sleep.

In Thursday Night Football action, the New York Jets defeated the Buffalo Bills 34-14.

I was really looking forward to the new George Clooney-directed movie, Suburbicon. I love most of Clooney's work, plus it stars Matt Damon and Julianne Moore, two of my favorite actors. It features a script that originally was written by Joel and eEthan Coen. It was promoted as a dark comedy (a favorite genre of mine) that promised to be about the seamy underbelly of America's suburbs (right in my sweet spot, since I've lived in the 'burbs virtually all of my life and hate them).

Alas, sometimes hopes are dashed and promises are broken. Suburbicon is, I'm sorry to say, one of the worst major Hollywood films that I've seen in years (keeping in mind that I don't see everything) - a film so mind-numbingly bad that it almost defies description. There are times that Suburbicon seems to be two or three movies jammed into one, and not for the better - rather than moving effortlessly between plots and tones, it rather lurches between them in a disjointed fashion that lost me five minutes into the film. There are times that it is genuinely creepy, showing behavior that is so awful that one wants to take a shower - and that doesn't even count the acts and statements of the white suburban racists who serve as a kind of Greek chorus for the main plot.

I'm not going to go into any detail about the plot. I'm just going to tell you to avoid this film like the plague.

Like I said before, I love so much of Clooney's work. As an actor, he has shown some remarkable taste in his choice of material; it is hard to argue with an oeuvre that includes Out of Sight, Three Kings, O Brother, Where Art Thou?, Ocean's 11, Syriana,
and three movies that are practically perfect: Michael Clayton, Up In The Air, and The Descendants.

But since his first films as a director - the crazed Confessions of A Dangerous Mind and the wonderful Good Night, and Good Luck, he's been increasingly disappointing behind the camera, with Leatherheads, The Ides of March, The Monuments Men, and now Suburbicon. I suspect it'll be a while before he directs again, and I just hope he gets back to work acting for directors such as Steven Soderbergh, Alexander Payne, and the Coen brothers.




What can I say about Thor: Ragnarok? It is exactly what I expected - extravagant, silly, colorful, funny, and filled with performances given with a knowing wink that assures the audience that this is all about having a good time while bringing a comic book to life. If you like this stuff, you'll love it.




Had a wonderful beer the other day that was new to me - the Chronic Amber Ale made by Pizza Port Brewing of Solana Beach, California. It was so good and so refreshing … even though I was drinking it in a Redondo Beach, California, bar while watching the Dodgers go down to defeat and suffering the tsouris of my fellow patrons. Oh, well. Have another drink. Wait 'til next year.




That's it for this week. Have a great weekend, and I'll see you Monday.

Sláinte!!
Industry Drumbeat
In this fast-paced, interactive and provocative presentation, MNB's Kevin Coupe challenges audiences to see Main Street through a constantly evolving technological, demographic, competitive and cultural prism.  These issues all combine to create an environment in which traditional thinking, fundamental execution, and just-good-enough strategies and tactics likely will pave a path to irrelevance;  Coupe lays out a road map for the future that focuses on differential advantages and disruptive mindsets, using real-world examples that can be adopted and executed by enterprising and innovative leaders.

"Kevin inspired our management team with his insights about the food industry and his enthusiasm. We've had the best come in to address our group, and Kevin Coupe was rated right up there.  He had our team on the edge of their chairs!" - Stew Leonard, Jr., CEO, Stew Leonard's

Constantly updated to reflect the news stories covered and commented upon daily by MorningNewsBeat, and seasoned with an irreverent sense of humor and disdain for sacred cows honed by Coupe's 30+ years of writing and reporting about the best in the business, "Good Is Not Good When Better Is Expected" will get your meeting attendees not just thinking, but asking the serious questions about business and consumers that serious times demand.

Want to make your next event unique, engaging, illuminating and entertaining?  Start here: KevinCoupe.com. Or call Kevin at 203-662-0100.
Industry Drumbeat
Just a reminder ... Jackson Jeyanayagam, CMO of Boxed, joins Tom Furphy and Kevin Coupe to talk about his company's competitive posture, unique value proposition, and focus on family-friendly values, as well as his experience as head of digital marketing at Chipotle during its food safety crisis. Plus, Tom and Kevin discuss Amazon's integration of Whole Foods, and much more, in this inaugural edition of The Innovation Conversation Podcast.

This podcast can be played below, or can be accessed and subscribed to on both iTunes and GooglePlay.


This Innovation Conversation Podcast is sponsored by ReposiTrak, and brought to you by GMDC.
PWS 53