Join the MNB Community.
Get a Wake Up Call each morning...
Email:
Explore the MNB Archives

From The MNB Archives
Monday, November 06, 2017
by Kevin Coupe

The Motley Fool reports on a new Deloitte survey saying that for the first time, a majority of end-of-year holiday shopping is expected to be done online rather in bricks-and-mortar stores.

Last year,, the story says, "there was an even 47%-to-47% split between online and in-store purchases, with 6% going to catalog and direct mail purchases. This year, the breakdown is 51% to online purchases, 42% for in-store, and 7% to the other category (catalog and mail order). For households earning in excess of $100,000, this trend is even more pronounced, with 57% of their budget expected to be devoted to online purchases, compared to just 39% in brick-and-mortar stores. Department stores also ranked a distant third behind the internet and mass merchants in terms of shoppers' destinations this holiday season."

So let me get this straight.

E-commerce is up.

Bricks-and-mortar is down.

Department stores are down even more.

Now, the story does suggest that there is a silver lining for physical retailers - the more silver in shoppers' hair, the more likely they are to go to traditional stores. And right now, it is senior citizens and baby boomers still have most of the country's wealth.

I'd suggest that this ought to be cold comfort. Because senior citizens and baby boomers are going to die off, and be replaced in terms of wealth ownership by younger people … and the Deloitte study notes that the younger you are, though, the less likely you are to go to a bricks-and-mortar store to do your holiday shopping.

The Motley Fool puts it this way: "The results of Deloitte's survey suggest it's not going to change anytime soon. Unless mall-based retailers adapt, they could run the risk of going extinct by the time millennials and Generation Z have the bulk of this country's wealth in a few decades' time."

My only quibble is that I don't think it is going to take the shifting of wealth to create a broad shifting of shopping habits at all times of the year. I'm a baby boomer, and I can guarantee you that I'll do more of my holiday shopping online than in actual stores. (This isn't just because I'm young at heart.)

This isn't to say that bricks-and-mortar retailers should just give up. Far from it. Traditional retailers have advantages if they are able to create a defined, differentiated and compelling shopping experience that cannot be replicated or replaced by an online retailer. What they cannot do is just do things the way they've always done them.

None of this should be a surprise - or an Eye-Opener - to anyone who has been paying attention.

Except that for many, it probably is.

The Wall Street Journal reports that Amazon has begun lowering the prices on products sold by third-party merchants on its site by as much as nine percent, "covering the cost difference itself to ensure competitive pricing."

According to the story, "The new 'Discount provided by Amazon' tag allows Amazon to compete more fiercely with low-cost rivals including Wal-Mart Stores Inc. and Dollar General Corp. just as the all-important holiday season gets under way."

KC's View: Interesting move, which highlights, I think, exactly how seriously Amazon is taking the competition these days. It used to be said that Amazon focuses on customers, not on the competition … but maybe the folks in Seattle are at least glancing occasionally in the rear view mirror.

Amazon will make third party merchants whole, covering all the discounts itself … and taking credit for them. But that may put some of the merchants in a difficult position, if they've agreed to keep prices above a certain level in order to satisfy vendors. Amazon could help its own price image, but hurt the brand equity of some companies with which it works.

But clearly, Amazon has made a short-term decision here, with market share in mind. And maybe, just maybe, the faint sound of footsteps behind it…

Farmstead, a Silicon Valley startup that defines itself as being an artificial intelligence-driven alternative to supermarkets offering same-day delivery, has expanded with a 30-minute Express click-and-collect model using micro-hub pickup points in San Francisco and San Mateo.

The expansion announcement suggests that "the new service puts Farmstead on par with the largest incumbent players in the rapidly expanding online grocery delivery space, many of whom do not yet offer online order and pick-up services in San Francisco … Offering Express Pickup service for the first time in San Francisco is the latest step toward Farmstead's goal of fundamentally reinventing the $670B grocery sector. By using AI technology to optimize the sourcing and distribution of food from farms to customers, Farmstead's fulfillment model is specifically designed to reduce rampant waste in the grocery industry, where more than 38 million tons of food waste are generated each year, while saving customers time and money."

Farmstead has been in business for about a year, says it has completed more than 17,000 deliveries, has raised $2.8 million in seed funding, and takes aim at the traditional supermarket industry on its website by saying the following:

Supermarkets are a terrible experience and wasteful - they suck up your precious time, hide where your food comes from, and belong to a network of food middle-men that make our food less fresh and more expensive.

KC's View: I'm trying to remember if I've ever read such a scathing assessment of the traditional food shopping experience from an e-competitor. Usually, it seems to me, they just position themselves as a better alternative.

I wouldn't bet a lot of money on Farmstead's ability to reinvent the shopping experience. I'm more persuaded that this is more an indication of where things are going in general … lots of convenience, with a focus on transparency.

Corporate Drumbeat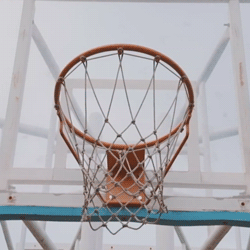 "Talent wins games, but teamwork and intelligence wins championships." -Michael Jordan

At Samuel J., we don't believe in the so-called "retail apocalypse."

"Retail self-destruction," maybe. But that only happens when companies and leaders don't adapt their stores to new competitive realities, don't create compelling customer experiences, and don't bring together exceptional talent and build extraordinary teams that can thrive and succeed even in the toughest of times.

Is this easy? Of course not. But it is achievable … especially when you have Samuel J. Associates on your team.

At Samuel J., our value never has been greater, because we understand the connection between great talent and innovative businesses. We are uniquely positioned to put together people and organizations in a way that builds expertise, cultivates leadership, and turns business challenges into business opportunities.At Samuel J, we know how to do it in a timely fashion and exceeds our clients' high expectations. And we have the winning record to prove it.

Click here to find out more.

At Samuel J. Associates, we help you find the right talent and build the right team.
CNN reports that Kroger plans to unveil a new fashion line next year called "Our Brands" that the company says "will re-invigorate Kroger's apparel line" and, the story says, the company hopes "can help it keep pace with Amazon and Walmart." As part of the company's broader "Restock Kroger" program, the company calls "Our Brands" a "strong, vibrant growth vehicle" and "a top strategic priority,"

CNN frames the story this way:

"Although clothing isn't new to Kroger, it has never sold clothes under its own label. The company has sold more than a dozen third-party brands for years at Fred Meyer and Smith stores and carries seasonal apparel at some of its nearly 2,800 supermarkets across the country. The company doesn't plan on selling its own clothing brand at its supermarkets ... at least not yet.

"Kroger's latest dive into fashion is designed with competitors in mind. Amazon stepped into the fashion world last year, launching in-house clothing brands. In June, Walmart expanded its clothing footprint by purchasing Bonobos for $310 million.

"Kroger needs new ways to appeal to customers. Its supermarket business has been hit hard by falling grocery prices. Competition is up and foot traffic is down."

KC's View: I love the idea of creating a proprietary differential advantage, if that indeed is what Kroger's "Our Brands" effort turns out to be. I must admit that when it comes to food stores, I prefer it when they focus on creating differentiated food offerings, because that's their expertise. But I get the strategy involved here.

The Washington Post has a story about how "climate change could spell disaster for coffee, a crop that requires specific temperatures to flourish and that is highly sensitive to a range of pests. So scientists are racing to develop more tenacious strains of one of the world's most beloved beverages."

The problems are laid out this way:

"Climate scientists say few coffee-growing regions will be spared the effects of climate change. Most of the world's crop is cultivated around the equator, with the bulk coming from Brazil, Vietnam, Colombia, Indonesia and Ethiopia."

"Rising temperatures are expected to shrink the available growing land in many of these countries … Warmer air essentially 'chases' coffee up to cooler, higher altitudes — which are scarce in Brazil and Zimbabwe, among other coffee-growing countries."

"Temperature is not climate change's only projected impact in coffee-growing regions. Portions of Central America are expected to see greater rainfall and shorter dry seasons, which are needed to harvest and dry beans. In Peru, Ecuador and Colombia, rainfall is projected to decrease, potentially sparking dry periods."

"These sorts of changes will pose problems for many crops. But coffee is particularly vulnerable, scientists say, because it has an unusually shallow gene pool. Only two species of coffee, arabica and robusta, are currently grown for human consumption. And farmers traditionally haven't selected for diversity when breeding either plant — instead, essentially, they've been marrying generations of coffee with its close cousins."

While some scientists and farmers are working on developing hybrid varieties that can withstand the impact of climate change, the story suggests that much of the industry has been slow to rise to the challenge.

KC's View: Some of the reason they've been slow, and some of it is just plain ignorance. Or denial.

None of these is a very good excuse.
TechCrunch reports that Oprah Winfrey is providing her voice to Amazon's Alexa-powered smart speaker system.

According to the story, "the addition of Oprah's voice is part of a holiday shopping promotion between Oprah's O magazine and Amazon, where Oprah will help Alexa customers shop her 'Favorite Things.'

"O, The Oprah Magazine and Amazon have worked together over the past couple of years to co-promote Oprah's Favorite Things online and on mobile through a dedicated Amazon storefront, but this is the first time the shopping experience has been offered through Amazon's Alexa platform … To trigger Oprah's voice, Alexa users have to say, 'Alexa, let's shop Oprah's favorite things'."

KC's View: The method used to "scroll" through Oprah's favorites via Alexa isn't very efficient…Oprah apparently will just read through them.

I'm more intrigued with the idea that Amazon will be able to start offering more voice options on Alexa - male and female voices, accents, and celebrity voices.

I'm still holding out for an optional politeness protocol - if you don't say "please," Alexa asks you what the magic word is. (This would be great for families, because it would reinforce polite language from kids.)

Variety reports that Amazon, constantly looking to grab the brass ring when it comes to offering proprietary movies and series as part of its streaming service, apparently has decided that a gold ring may be its best way to achieve "Game of Thrones"-level success.

The story says that "Warner Bros. Television and the estate of J.R.R. Tolkien are in talks with Amazon Studios to develop a series based on the late author's 'The Lord of the Rings' novels. Amazon CEO Jeff Bezos is said by sources with knowledge of the situation to be personally involved in the negotiations, which are still in very early stages."

KC's View: I get the thinking behind this, but it just strikes me as being derivative. It isn't that long ago that Peter Jackson wowed us with his Rings films, and I have to wonder if they're going to be able to bring anything new to the table.

Bezos is said to be seeking the next "Game of Thrones," but that's a hard thing to do … it is incredibly hard to predict where and when creative lightning is going to strike.

Corporate Drumbeat
Colorado Springs, Colo. – Global Market Development Center (GMDC), an association that connects its members to advance innovation in the retail marketplace, and ReposiTrak, Inc., the leading provider of Compliance Management and Track & Trace solutions for the grocery and foodservice industries, are partnering to enhance the discovery process and improve collaboration in essential non-food and high-gross margin categories for all channels.

Under the agreement, ReposiTrak, a wholly owned subsidiary of Park City Group, will be the exclusive solution provider endorsed by GMDC for compliance management and the sourcing of retail-ready vendors. GMDC will introduce ReposiTrak to its members, whose combined volume represents more than 125,000 retail outlets and more than $500 billion in sales.

ReposiTrak helps companies reduce their regulatory, financial and brand risk in the supply chain. Powered by Park City Group's technology, the solution has two primary applications including:

Compliance Management, which can automate the collection and management of a GMDC member's required documentation from their supply chain partners such as supplier agreements, insurance certificates, and factory audits, dramatically reducing risk to their extended supply chain.

MarketPlace, a platform for GMDC member retailers and wholesalers to source qualified suppliers in ReposiTrak's community of 40,000+ connections, saving weeks of time, and removing friction between trading partners in the quest to bring new products to the shelf as quickly as possible.

More information is available from ReposiTrak and GMDC.
The Chicago Sun-Times has a story about how the Papa John's pizza chain is being "burned by other pizza companies" after it complained last week that "the NFL's leadership and how its handling the anthem protests was hurting his business," causing a lack of sales growth; the company says that it is re-evaluating its NFL sponsorship in view of declining ratings.

However, both Pizza Hut - which also sponsors NFL games - and DiGiorno have said that their sales are just fine, with the latter tweeting at one point, "Better Pizza. Better Sales."

KC's View: I'm sure that Papa John's would rather blame NFL players than their own pizza. Lot easier that way.

...with brief, occasional, italicized and sometimes gratuitous commentary…

• In North Carolina, the News & Observer reports that Publix plans to open a 45,600 square foot store in the ground floor of a new 400-unit apartment building in Raleigh. When it opens in 2020, the story says, it will be "the first grocery store in downtown Raleigh."

Another example of a retailer seeing a mixed-use, urban development as an opportunity to go where the shoppers are, as an alternative to large suburban, so-called destination stores.


• The Boston Globe reports that Wegmans' fifth Massachusetts store is opening for business, in Medford, with another scheduled to open next spring in Natick, as part of what has been a major commitment to the state as it moves outside its mid-Atlantic roots.


• USA Today reports that Sears Holdings has announced the planned closure of another 63 stores early next year. "Emblematic of the struggle facing U.S. department stores, Sears Holdings has already closed more than 350 Sears and Kmart stores this year," the story says. "An additional 45 Kmart stores and 18 Sears stores will be closing in late January 2018, the company said."

Got the following email from an MNB reader responding to last week's piece about LL Bean is reinvigorating its competitive positioning:

I might love my LL Bean duffle bags purchased decades ago as they're awesome for traveling across the region and the world.

That said, LL Bean is not a shopping destination for me given their public display of affection for a certain incumbent president.

Companies and individuals should have donation limits so that they cannot buy influence no matter how deep their pockets or the obtuse goals of their CEOs, CFOs and others who are too far removed from the normal stream of human consciousness.

This email illustrates a continuing problem that LL Bean has … but, with all due respect, it also betrays ignorance about the facts.

Yes, it is true that Linda Bean - a member of the founding family and the board of directors - was public in her support of Donald Trump's presidential campaign and even raised money for it.

But it is equally true that she was on her own when she did that - her efforts did not reflect the views of her fellow family members, nor those of the company that bears her name. I have it on great authority that the company does not support Trump, and never did.

Linda Bean has been an outspoken conservative who, for the record, has lost every time she's run for public office.

I think it is fair to say that her statements put LL Bean - and its executive team - in an awkward position, because a sizable percentage of their customers do not hold views similar to those of Trump, especially on issues like the environment.

If you don't like Trump and feel it is important not to patronize businesses or people that support his agenda, I think you can continue to use your duffle bag with a clear conscience. You can even order another one.




Starbucks announced last week that it is selling its Tazo tea brand to Unilever and plans to launch a credit card with Chase, as it looks to compensate for a fiscal quarter that was disappointing.

One MNB reader wrote about Starbucks:

Incredible company and a superb leader.  27,000 locations is a mark so few can even dream; a very nice job of "flag planting" to be certain.

Going forward the rule of large numbers works against Wall Street expectations. 

Starbucks needs to develop the "community" inside the stores to build sales.  They have the products and service.  The central question now is "How to make the store a community?" if they are to sell more.

In my view, they should work special events, guests, and community interests to build sales.  (And, renew the subscription coffee service to which you often refer.)

And, down the road, perhaps former CEO Schultz will mobilize the Starbucks locations for his presidential campaign?  (Though today, I'm not sure if that's a strength or weakness…)

I'd be careful about that if I were Schultz, especially in view of the conversation above about LL Bean. It may be a launching pad, but his stores could also lose one-third of its customers.

From another reader about Starbucks:

I've just been noticing that they don't have much of a selection, really, for the coffees they should have in their stores. And what they have is haphazard in assortment, and placement around the store and behind the counter.

You'd think that each store would offer 100% of the bags of coffee they offer at supermarkets, but they do not.

And another issue I have is that if you decide to buy the coffee, fine, have some in bean form and ask someone to grind it for you, but have "ground" options ready to grab, pay for, and go.

And, for each kind of coffee they want to retail in their stores . . .have a decaf option.

They can only get so far with the beverage, and the little side case they have for food and bottle drinks.

Devote a 12' section of wall to stocking bags of coffee. If they're not going to have online options, then at a minimum, they should have those offerings in their stores, 100%.
 
To see your news today about carrying out the lofty stuff of selling the Tazo Brand, or creating a credit card/gift card etc. is the wrong approach.

I learned a long time ago in retail, you start from the product and shelf, then work out. Do that right, build loyalty on that, and then complement with the "fluff". But don't push "fluff" and not execute at store level.

Their stores should be all about access to "coffee" in all its' forms.

I think you have a point, in that some Starbucks stores have begun to resemble factories, without the "third place" charm that they used to have.




We had a story the other day about potential health problems that could be created by excessive consumption of black licorice, which prompted me to express relief that I'm only addicted to Strawberry Twizzlers. And I added, "No other flavors, and certainly not Red Vines, which are just a pale imitation."

Prompting one MNB reader to write:

With all due respect, sir, you are dead wrong. Red Vines are far superior to those wretched Twizzlers.

We'll have to agree to disagree on that.

In Week Nine of National Football League action…

Tampa Bay 10
New Orleans 30

Atlanta 17
Carolina 20

LA Rams 51
NY Giants 17

Baltimore 20
Tennessee 23

Cincinnati 7
Jacksonville 23

Denver 23
Philadelphia 51

Indianapolis 20
Houston 14

Washington 17
Seattle 14

Arizona 20
San Francisco 10

Kansas City 17
Dallas 28

Oakland 27
Miami 24




In the New York City Marathon, Shalane Flanagan led the women's field with a time of 2 hours 26 minutes 53 seconds, becoming the first American woman to score a victory in the race in four decades.

Geoffrey Kamworor of Kenya won the men's race with a time of 2:10:53.

Industry Drumbeat
In this fast-paced, interactive and provocative presentation, MNB's Kevin Coupe challenges audiences to see Main Street through a constantly evolving technological, demographic, competitive and cultural prism.  These issues all combine to create an environment in which traditional thinking, fundamental execution, and just-good-enough strategies and tactics likely will pave a path to irrelevance;  Coupe lays out a road map for the future that focuses on differential advantages and disruptive mindsets, using real-world examples that can be adopted and executed by enterprising and innovative leaders.

"Kevin inspired our management team with his insights about the food industry and his enthusiasm. We've had the best come in to address our group, and Kevin Coupe was rated right up there.  He had our team on the edge of their chairs!" - Stew Leonard, Jr., CEO, Stew Leonard's

Constantly updated to reflect the news stories covered and commented upon daily by MorningNewsBeat, and seasoned with an irreverent sense of humor and disdain for sacred cows honed by Coupe's 30+ years of writing and reporting about the best in the business, "Good Is Not Good When Better Is Expected" will get your meeting attendees not just thinking, but asking the serious questions about business and consumers that serious times demand.

Want to make your next event unique, engaging, illuminating and entertaining?  Start here: KevinCoupe.com. Or call Kevin at 203-662-0100.
Industry Drumbeat
Just a reminder ... Jackson Jeyanayagam, CMO of Boxed, joins Tom Furphy and Kevin Coupe to talk about his company's competitive posture, unique value proposition, and focus on family-friendly values, as well as his experience as head of digital marketing at Chipotle during its food safety crisis. Plus, Tom and Kevin discuss Amazon's integration of Whole Foods, and much more, in this inaugural edition of The Innovation Conversation Podcast.

This podcast can be played below, or can be accessed and subscribed to on both iTunes and GooglePlay.


This Innovation Conversation Podcast is sponsored by ReposiTrak, and brought to you by GMDC.
PWS 52