Join the MNB Community.
Get a Wake Up Call each morning...
Email:
Explore the MNB Archives

From The MNB Archives
Tuesday, November 07, 2017
by Michael Sansolo

Some 30 years ago, the book, "All I Really Need to Know I Learned in Kindergarten," turned simple bits of wisdom into a best seller. At the time, I never considered reading the book, but I understood the central premise of the importance of common sense, sharing, being nice to others and assorted basic skills.

I may read it now. This past weekend I got schooled by a kindergarten student with a lesson on both the pace of change and perseverance that relate to all of us, especially in challenging times.

For a host of reasons I ended up at a public library with my sister and her grandson for story time in the children's section. Not surprisingly, change is everywhere, mainly in the form of countless computers and bottles of Purell.

The books have changed as well. Sure all the old classics are on hand, but one of the stars of the kindergarten set these days is something called "Pete the Cat." Right there was a simple lesson in how easy it is to miss new trends, fads or whatever. My grandnephew and the librarian both assured me that Pete is very important. In fact, my lack of awareness clearly dated me. Pete is that big.

But both my grandnephew and my sister assured me the bigger lesson came from the books themselves.

Pete's books, as you might guess, have a simple and consistent message. Pete starts out each book happy about some element of his life, be it his new shoes or the buttons on his shirt. As each book moves along, Pete's circumstances get consistently worse. The shoes get stained by one thing after another or the buttons come loose and fly off.

Pete never gets upset though. He simply notes the change and moves along happily. That his white shoes are now stained blue isn't a problem; he just celebrates the new color.

Now supporting the argument that everything we need to know we learn in kindergarten, Pete provides a powerful lesson. We all know the best laid plans in business or life rarely work out. As Mike Tyson used to say of his boxing opponents, everyone has a plan until they get punched in the mouth.

Today that punch might come from competition, shoppers, technology or whatever. Our courses are constantly shifting because they have to - circumstances force us all to adjust.

And that's where Pete and his simple lessons matter because just like the kindergarten hero we need to accept each new reality, smile and march on in a new direction as if that's what we meant to do all along.

A well-known biblical passage reminds us "a little child shall lead them." Certainly their picture books can help.


Michael Sansolo can be reached via email at msansolo@morningnewsbeat.com . His book, "THE BIG PICTURE: Essential Business Lessons From The Movies," co-authored with Kevin Coupe, is available on Amazon by clicking here. And, his book "Business Rules!" is available from Amazon by clicking here.

CVS Health said yesterday that "it would begin offering next-day delivery of prescription drugs and same-day service in some big cities next year, reflecting the company's worries about potential competition from Amazon," according to a story in this morning's New York Times.

The story goes on: "Amazon has not publicly announced its plans. But it has acquired several state-level permits to be a wholesale pharmacy distributor over the past year and recently hired a handful of executives from the drug industry. Anxiety over such a market upheaval is said to have partly driven CVS to enter into talks with Aetna, the large health insurer, over a potential acquisition."

The delivery service will first become available in Manhattan next month, and will expand early next year to Boston, Miami, San Francisco, Philadelphia, and Washington, DC. Eventually, the company says, it will expand to all markets served by its stores.

KC's View: First of all, this is a good idea. I assume, however, that they'll have to handle all the delivery infrastructure themselves; not sure they'd want Instacart drivers handling prescriptions. (Not a slam on Instacart drivers … I just think that such items have to be handled more carefully.)

Also…it's amazing the degree to which Amazon impacts competitive businesses just when rumors emerge.

Starbucks is on the verge of opening a Princi bakery and restaurant inside its upmarket Seattle Roastery location, the first of a number of expected openings of the Italian eatery format around the US.

Last year, Starbucks became a global licensee of and investor in the Princi bakery brand, which was launched in Italy in 1986 and offers focaccia sandwiches, margherita pizzas and tiramisu.

The Washington Post this morning reports that Starbucks "plans to eventually open bakeries inside all of its Reserve locations, and next year hopes to open stand-alone Princi eateries across the country. The openings will be in New York, Seattle and Chicago."

"We're getting into the food business," Howard Schultz, Starbucks' chairman, tells the Post. "Princi will be fully integrated with bakery operations, so not only will we be roasting coffee, but we'll be baking bread, pastries — the kind of Italian pastries you've never seen in America."

The story goes on: "The move is the latest effort by the 45-year-old coffee purveyor to expand into food. Many of its attempts — prepackaged cake pops, truffle mac and cheese, 'sushi burritos' — have fizzled, analysts say, in part because Starbucks stores haven't had kitchens. If customers are paying $10 for lunch, analysts say they want it to be prepared on the spot."

KC's View: Let's be clear. This isn't the first time Starbucks has made a similar move. Five years ago, Starbucks spent $100 million to acquire the highly regarded La Boulange bakery chain based in San Francisco, but then shut down the stores because they didn't fit into the company's strategic direction.

So it isn't a given that this is going to be a success.

There will be those who will argue that the smell of baking and cooking might overwhelm the coffee aromas that have defined Starbucks, and that some people will find this to be distracting.

And one has to wonder about the long-term infrastructure plans when it comes to installing bakeries in traditional stores. If the goal is to bake stuff elsewhere and then deliver products to the stores, then I'm not sure that addresses the freshness, and perception of freshness, issues.

I admire Starbucks' willingness to try new things. The question is whether this is just another case of it chasing the latest shiny - and aromatic - object. But competition is war, and ware requires commitment and a little bit of daring.

The headline of this story refers to a line from "Henry V," by William Shakespeare, but there's another passage from the play occurs to me at this moment:

In peace there's nothing so becomes a man
As modest stillness and humility:
But when the blast of war blows in our ears,
Then imitate the action of the tiger;
Stiffen the sinews, summon up the blood…
Corporate Drumbeat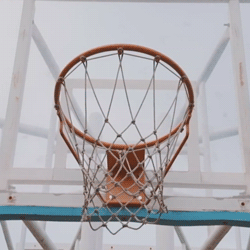 "Talent wins games, but teamwork and intelligence wins championships." -Michael Jordan

At Samuel J., we don't believe in the so-called "retail apocalypse."

"Retail self-destruction," maybe. But that only happens when companies and leaders don't adapt their stores to new competitive realities, don't create compelling customer experiences, and don't bring together exceptional talent and build extraordinary teams that can thrive and succeed even in the toughest of times.

Is this easy? Of course not. But it is achievable … especially when you have Samuel J. Associates on your team.

At Samuel J., our value never has been greater, because we understand the connection between great talent and innovative businesses. We are uniquely positioned to put together people and organizations in a way that builds expertise, cultivates leadership, and turns business challenges into business opportunities.At Samuel J, we know how to do it in a timely fashion and exceeds our clients' high expectations. And we have the winning record to prove it.

Click here to find out more.

At Samuel J. Associates, we help you find the right talent and build the right team.
New Seasons Market, the 21-store, Portland, Oregon-=based food retailer, is facing a unionization movement from an element within its employee base that objects to what it calls a rollback in health benefits and a change in company culture since a 2009 investment in the company by investment group Endeavour Capital.

According to a story in the Oregonian, "Employees are holding a rally outside the North Portland store, 3445 N Williams Ave, at 10 a.m. Wednesday. The workers are backed by UFCW Local 555, which represents 25,000 members – largely retail workers in grocery stores – in Oregon and Southwest Washington."

The story notes that "New Seasons says it treats its employees better than others in the industry. While it previously offered health insurance to those working as little as one shift, workers will soon be required to log 24 hours a week to qualify, up from the current 20-hour threshold."

In a prepared statement, the company says that it places "as much value on taking care of our staff, communities and environment as we do in growing a sustainable and profitable business."

KC's View: I'm sympathetic to both sides on this one. I can understand why the employees object to the increase in mandated hours before you get health care coverage, but I can also understand why the company needs to make such a move in order to maintain financial viability.

And while the investment by a financial group almost certainly is going to have some sort of impact on a corporate culture, such investments also allow a company to grow (which New Seasons has), which then creates new opportunities for people who want to grow with it. It also allows the company to be more competitive in a space in which it is getting increasingly hard to survive.

A core problem for the employees is that a union is seen by management as being the enemy, as an entity that makes the company less competitive, not more so. I've long believed that this is something that union leadership needs to address if they are going to be seen in anything but a negative light. And management has to be open to seeing the union in a new light.

There will be those who will argue that if the employees think that Endeavour created a change in New Seasons' culture, just wait until the UFCW gets involved … that there will be a level of intractability that won't be good for anyone.

The Los Angeles Times this morning reports on a series of taxes and fees scheduled to go into effect next year in California when recreational marijuana becomes legal. These assessments, the story says, "could influence where it's grown, how pot cookies and other munchies are produced and the price tag on just about everything."

"On a retail level," the Times writes, "it costs about $35 to buy a small bag of good quality medical marijuana in Los Angeles, enough to roll five or six joints. But in 2018, when recreational sales take hold and additional taxes kick in, the cost of that same purchase in the new market is expected to increase at the retail counter to $50 or $60.
At the high end, that's about a 70% jump."

It is all part of what the Times describes as "California's sprawling plan to transform its long-standing medical and illegal markets into a multibillion-dollar regulated economy, the nation's largest legal pot shop. The reshaping of such an expansive illegal economy into a legal one hasn't been witnessed since the end of Prohibition in 1933."

But it won't be a simple evolution, because communities need to be able to "issue business licenses, which are needed to operate in the new market." At the same time, "big gaps remain in the system intended to move cannabis from the field to distribution centers, then to testing labs and eventually retail shops." And, local governments apparently are free to add their own taxes and fees to those being assessed at the state level.

KC's View: It sounds so complicated and demanding that people are going to need to get high just from filling out the paperwork.

On the one hand, I'm wondering how long it is going to take for mainstream, traditional companies to get into this business. I think it is inevitable … and just a matter of timing.

Which leads me to my second point - in the short term, I'd be a little careful about depending too much on this tax revenue. The Trump administration, and especially current Attorney General Jeff Sessions, have been hostile to the notion of marijuana legalization, and could create a legal face-off between states and the federal government.

The Wall Street Journal has a long but fascinating story this morning that starts with the sexual harassment allegations against Roy Price, the now-departed chairman of Amazon Studios, and follows a path of abhorrent (my word) behavior that brought the movie-and-video division into direct contradiction to its stated values and policies.

"Interviews with current and former executives," the Journal writes, "as well as with producers who have worked with Amazon Studios, paint a picture of alleged misconduct by Mr. Price that goes well beyond the public allegations that appear to have played a role in his departure. In addition, business troubles were allowed to fester, some of these people said."

The story goes on: "The issues raise questions about the role of a core feature of Amazon's business model, current and former executives said. The company gives divisions tremendous autonomy to maintain an innovative start-up culture. Because entertainment is so different from the rest of Amazon's retail and engineering-focused operations, some of these executives said, Mr. Price enjoyed particularly wide leeway.

"That allowed Amazon Studios - based near Los Angeles, far from headquarters - not only to run its business in a way that didn't always hew to Amazon's trademark obsession with controlling costs, but also to be tainted by a Hollywood culture in which norms of professional behavior are often ignored, some of these executives said."

And executives now put it bluntly: "We broke your trust and we're very sorry," one executive recently told a town hall meeting of employees. A cultural shift is promised.

You can read the entire, fascinating story here.

KC's View: At the risk of being accused by some readers of obsessing about the sexual harassment issue - yes, I've gotten those emails - I'm going to come back to this story again and again and again, for as long as it takes.

As I said last week in my FaceTime commentary, anybody in a leadership position in any organization has to deal with this problem. Now. I don;'t care if you are a CEO or a department manager … you have to be aware of the fact that half of all women say they've been victims of sexual harassment, and that this cuts across all industries - it isn't just media and entertainment. (If you think your company is immune, you are deluding yourself, and deserve whatever ills befall you.)

Amazon dropped the ball on this one - in its desire to expand its ecosystem, it lost sight of basic values. Not only did it lose sight of them, but, as the Journal makes clear, it turned a blind eye to them.

I think it is fair to argue that Netflix has moved a lot faster on the Kevin Spacey problem - in which he is accused of harassment and predatory behavior - because of how Amazon handled the Roy Price problems.

Pay attention. Be pro-active. Let the people in your organization know that you have no tolerance for this kind of behavior. People who have been victimized should come forward so that the people who transgressed can be cast out and prosecuted. No excuses, no exceptions.

• The Chicago Tribune reports this morning that "McDonald's, Kmart, Grubhub and home supply company Empire Today have all settled cases that alleged their websites and smartphone apps weren't properly accessible to the blind." While details of the settlements were not disclosed, all the companies reportedly will make their sites more accessible and bring them into adherence to the Americans with Disabilities Act (ADA).


• Price Chopper and Market 32 Supermarkets announced that the company has signed a deal with delivery service Instacart to outsource on-demand grocery delivery in Binghamton and Syracuse, NY; Hartford, CT; and, Worcester, MA. The chain said that while there will be delivery fees depending on the size of the order and the time window, prices for products will be the same as offered in-store and in advertisements.


• CNet reports that Best Buy now is "selling limited categories of its products through the Amazon Alexa smart assistant. Customers will be able to learn about and purchase the big-box retailer's Deal of the Day products. Also, for those shopping for a TV or laptop, Alexa will be able to ask customers a series of questions and recommend products based on their needs. For instance, with TVs, Alexa will ask in which room the device will be located and if a customer wants a smart TV."

Best Buy is joining a small but growing list of businesses - including Target, Domino's Pizza, and Uber - conducting commerce via Alexa.

Corporate Drumbeat
Colorado Springs, Colo. – Global Market Development Center (GMDC), an association that connects its members to advance innovation in the retail marketplace, and ReposiTrak, Inc., the leading provider of Compliance Management and Track & Trace solutions for the grocery and foodservice industries, are partnering to enhance the discovery process and improve collaboration in essential non-food and high-gross margin categories for all channels.

Under the agreement, ReposiTrak, a wholly owned subsidiary of Park City Group, will be the exclusive solution provider endorsed by GMDC for compliance management and the sourcing of retail-ready vendors. GMDC will introduce ReposiTrak to its members, whose combined volume represents more than 125,000 retail outlets and more than $500 billion in sales.

ReposiTrak helps companies reduce their regulatory, financial and brand risk in the supply chain. Powered by Park City Group's technology, the solution has two primary applications including:

Compliance Management, which can automate the collection and management of a GMDC member's required documentation from their supply chain partners such as supplier agreements, insurance certificates, and factory audits, dramatically reducing risk to their extended supply chain.

MarketPlace, a platform for GMDC member retailers and wholesalers to source qualified suppliers in ReposiTrak's community of 40,000+ connections, saving weeks of time, and removing friction between trading partners in the quest to bring new products to the shelf as quickly as possible.

More information is available from ReposiTrak and GMDC.
...with brief, occasional, italicized and sometimes gratuitous commentary…

• The BBC reports that Whole Foods plans to close two of its nine UK stores, including its only store in Scotland.

I wonder if this is because Amazon-style accounting, which is different from Whole Foods-style accounting.


• The Irish Times reports that Dublin-based Total Produce continues to expand its US holdings, this time with "a 50 per cent stake in California company The Fresh Connection … Last year it also acquired a 65 per cent share in Los Angeles-based Progressive Produce."

Total Produce exports fruits and vegetables to customers in more than 35 countries, and last year had total sales of more than $215 million.


• Kroger employees in West Virginia, Ohio and Kentucky have voted to ratify a new contract that guarantees a pay increase plus continued healthcare and retirement benefits to more than four thousand employees. The contract expires is August 2020.


• The United Fresh Produce Association announced that Hugh Topper, Group Vice President of Fresh Foods for H-E-B, has been named as the winner of its Lifetime Achievement Award, which will be presented at its Foundation Gala Dinner on January 16 in San Diego.

In Monday Night Football action, the Detroit Lions defeated the Green Bay Packers 30-17.

Industry Drumbeat
In this fast-paced, interactive and provocative presentation, MNB's Kevin Coupe challenges audiences to see Main Street through a constantly evolving technological, demographic, competitive and cultural prism.  These issues all combine to create an environment in which traditional thinking, fundamental execution, and just-good-enough strategies and tactics likely will pave a path to irrelevance;  Coupe lays out a road map for the future that focuses on differential advantages and disruptive mindsets, using real-world examples that can be adopted and executed by enterprising and innovative leaders.

"Kevin inspired our management team with his insights about the food industry and his enthusiasm. We've had the best come in to address our group, and Kevin Coupe was rated right up there.  He had our team on the edge of their chairs!" - Stew Leonard, Jr., CEO, Stew Leonard's

Constantly updated to reflect the news stories covered and commented upon daily by MorningNewsBeat, and seasoned with an irreverent sense of humor and disdain for sacred cows honed by Coupe's 30+ years of writing and reporting about the best in the business, "Good Is Not Good When Better Is Expected" will get your meeting attendees not just thinking, but asking the serious questions about business and consumers that serious times demand.

Want to make your next event unique, engaging, illuminating and entertaining?  Start here: KevinCoupe.com. Or call Kevin at 203-662-0100.
Industry Drumbeat
Just a reminder ... Jackson Jeyanayagam, CMO of Boxed, joins Tom Furphy and Kevin Coupe to talk about his company's competitive posture, unique value proposition, and focus on family-friendly values, as well as his experience as head of digital marketing at Chipotle during its food safety crisis. Plus, Tom and Kevin discuss Amazon's integration of Whole Foods, and much more, in this inaugural edition of The Innovation Conversation Podcast.

This podcast can be played below, or can be accessed and subscribed to on both iTunes and GooglePlay.


This Innovation Conversation Podcast is sponsored by ReposiTrak, and brought to you by GMDC.
PWS 54