Join the MNB Community.
Get a Wake Up Call each morning...
Email:
Explore the MNB Archives

From The MNB Archives
Thursday, November 09, 2017
Article Text.

Hi, Kevin Coupe here, and this is FaceTime with the Content Guy.

It was interesting to read a story in the Wall Street Journal the other day about how there were 650,000 retail jobs open last August … which, by any measure, is an awful lot of jobs. When you add in the restaurant business and warehouse jobs related to retail, the number is even higher.

At the same time, the economy continues to improve - we've had a half-dozen years of slow, relatively steady strengthening, and unemployment is just north of four percent. Wages, of course, are stagnant, and I'm not sure what it is going to take for them to improve. I know there's a lot of talk about tax cuts creating corporate wealth that will trickle down, but I think the core weakness in that argument is that senior executives generally are rewarded for driving down labor costs and creating investor dividends - not the other way around.

Until that changes … or at least until there is investor recognition that a rewarded and invested employee class can lead to even greater dividends in the long run … I'm not sure wage stagnation ever will end.

The thing is, there are all those unfilled jobs. The Journal piece notes that some retailers are willing to look past traditional red flags - like drug tests and lack of experience - in order to hire folks.

I think that's probably a good thing. But I also continue to believe that employers are going to have to define new metrics if they're going to deal successfully with the labor shortage.

I grew up working in retail - two clothing stores and one winery tasting room - as a way of paying my way through high school and college, and then to supplement a meager reporter's salary when I was starting out. And one thing I remember about all those jobs is that my bosses - to varying degrees and using different strategies - created an atmosphere in which I wasn't just paid for my time and efforts, but also felt invested in the success of the business. To be honest, I think that some of this came from my personality and a work ethic driven into me by my parents. But I also think it is because my employers realized that an invested employee maximized their investments in the business.

This has to work for both non-union and union businesses, by the way. For the latter, I think it means being willing to work together as partners, not opponents.

None of this will be easy. Much of this will require some fundamental re-thinking of how businesses relate to employees, and whether they see them as an investment and an asset, rather than a cost to be lowered at, well, at any cost.

But so much of retail is changing these days, there's no reason to think that this can't change, too.

That's what's on my mind this morning and, as always, I'd like to hear what's on your mind.

by Kevin Coupe

A few weeks ago, Michael Sansolo wrote a column using the National Football League (NFL) as an example of a popular entity that seems to be on the road to irrelevance.

It is a problem that the NFL seems to understand, Michael wrote: "Rules keep changing to prevent or minimize head injuries; equipment is constantly upgraded; and rubber pellets are now placed on the field to cushion falls. But until parents believe the game won't threaten the lives and longevity of their kids, the problem remains. That means 10 or 15 years from now, football's grip on America's sports culture could fade fast and badly just as boxing's did."

It is an example of what can happen to any institution if it does not figure out how to deal with fundamental flaws in the business model - in this case, the likelihood that fewer and fewer young people will play the sport as they grow up, which will threaten high school, college, and eventually, professional leagues.

It's fair to suggest, I think, that every business has such a flaw. I've written for years that there is no such thing as an unassailable business model, and I think that this is a corollary to the problem of irrelevance.

I was thinking about Michael's column as I read a USA Today story yesterday about a a roundtable discussion at the University of Maryland - part of the university's annual Shirley Povich Symposium, named after the late Washington Post sports columnist. One of the panelists suggested that "the decline of football, which was once 'a cash machine,' is the most significant story in American sports," and that "the reality is that this game destroys people's brains."

The panelist was sportscaster Bob Costas, who hosted "Football Night in America" on NBC for more than 10 years.

Another panelist agreed - Tony Kornheiser, who has been both a sportswriter as well as a one-time color commentator on "Monday Night Football."

"It's not going to happen this year, and it's not going to happen in five years or 10 years," Kornheiser said. "But Bob is right: At some point, the cultural wheel turns just a little bit, almost imperceptibly, and parents say, 'I don't want my kids to play.' And then it becomes only the province of the poor, who want it for economic reasons to get up and out … If they don't find a way to make it safe, and we don't see how they will ... the game's not going to be around."

This is my idea of an Eye-Opener. It isn't directly about retailing, though there certainly will be some collateral damage if all that football-related marketing money goes away. But I still thought it an inevitable progression to which everybody needs to pay attention.

CNBC has a story pointing out that as Amazon expands its retail footprint, it is having an impact on its Amazon Web Services business - and exhibit "A" is Kroger, which is using Microsoft and Google for its cloud computing needs, spending millions of dollars with those two companies.

According to the story, "Kroger is joining the likes of Wal-Mart and Target in finding other vendors to handle their massive workloads for their digital and e-commerce offerings. Alphabet said in its latest earnings release that Kohl's has moved to Google's cloud."

"For obvious reasons competitively, it doesn't make sense for us to do a ton to help grow that business for them," Chris Hjelm, Kroger's chief information officer, told CNBC in an interview.

And GeekWire puts it this way: "Among retail companies that are watching Amazon drive a steamroller over their businesses, there's a growing sentiment that there's no reason to continue bankrolling that operation. AWS provides nearly all of the operating profit for the larger retail corporation, helping fund its (for now) money-losing international expansion and giving it cover with Wall Street."

KC's View: I approve. I've always argued that businesses ought to play this kind of hardball - it is a fight for every dollar of revenue and profit, for every customer, for every bit of share of stomach.
Corporate Drumbeat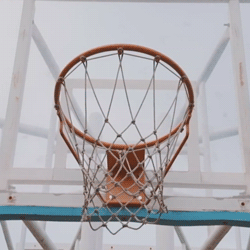 "Talent wins games, but teamwork and intelligence wins championships." -Michael Jordan

At Samuel J., we don't believe in the so-called "retail apocalypse."

"Retail self-destruction," maybe. But that only happens when companies and leaders don't adapt their stores to new competitive realities, don't create compelling customer experiences, and don't bring together exceptional talent and build extraordinary teams that can thrive and succeed even in the toughest of times.

Is this easy? Of course not. But it is achievable … especially when you have Samuel J. Associates on your team.

At Samuel J., our value never has been greater, because we understand the connection between great talent and innovative businesses. We are uniquely positioned to put together people and organizations in a way that builds expertise, cultivates leadership, and turns business challenges into business opportunities.At Samuel J, we know how to do it in a timely fashion and exceeds our clients' high expectations. And we have the winning record to prove it.

Click here to find out more.

At Samuel J. Associates, we help you find the right talent and build the right team.
Terrific piece from Bloomberg about the extent and likely implications of the "retail apocalypse" that is suggests is "just beginning" in America.

The story makes the point that while e-commerce certainly is a piece of this - more stores are closing each year than are opening, as bricks-and-mortar stores are less important than in the past - there's also the issue of crushing debt loads, unstable balance sheets, and an over-stored environment that makes it incredibly hard to survive.

It is really worth reading, if extremely sobering, and you can see it here.

Crain's Chicago Business has a story about the potential impact on the retail drug store business if Amazon were to decide to get into it, either by acquisition or start-up. To this point, Amazon hasn't commented on speculation about such a move, but the rumors alone have hurt both major drug chains' stock price, and CVS is talking about launching same-day and next-day delivery, as well as a potential acquisition of the Aetna insurance chain as a possible differentiator.

But Amazon would be a formidable competitor, the story says, because it could use its massive logistics expertise to create a delivery model that would cut costs by cutting out middle men. It also could use its buying power to become an enormous player in the generics business, or could "turn Whole Foods into Whole Drugs," which would give it "a physical presence in which it could set up pharmacies or pickup points in addition to a mail or same-day-delivery operation."

KC's View: I love one of the other potential advantages that Amazon could b ring to the party - the ability for me, as a customer, to simply say, "Alexa, I'm running out of Lipitor," and have a refill instantly ordered and quickly delivered.

Again, this is all speculation … Amazon hasn't said it is getting into this business.

Yet.

Twitter announced yesterday that has doubled the character count for tweets, from 140 to 280, following a successful test in September; the move is seen as being aimed at helping Twitter moving beyond a user base that essentially has stalled at 330 million accounts.

"We are making this change after listening and observing a problem our global community was having (it wasn't easy enough to Tweet!), studying data to understand how we could improve, trying it out, and listening to your feedback," wrote Twitter product manager Aliza Rosen.

KC's View: The good news is that this actually would seem to be in users' best interests - Twitter says about nine percent of tweets in English hit the 140-character limit, but the volume falls to 1 percent when 280 characters are available.

The bad news is that presidential tweets now potentially are going to be twice as long … and even most Trump supporters probably think this isn't such a good idea.

Bloomberg reports that Postmates, which has been in the grocery and restaurant delivery business for years, is expanding its food footprint with an offering that it says will deliver groceries - including fresh foods - in 30 minutes or less.

The service is being positioned as a direct competitor to both Amazon Fresh and Instacart.

"The new service charges $3.99 for delivery on each order or $9.99 a month, under the brand Postmates Fresh," Bloomberg writes.

KC's View: Postmates is hoping that it can undercut the competition on price, but I wouldn't count on that being a long-lived advantage. While Amazon has been scaling back its AmazonFresh offering in some markets, I still think that this is just part of a larger strategic repositioning that will make full use of its 400+ Whole Foods stores.
• Architectural Digest reports that "Amazon is officially making a foray into the furniture and home goods worlds with the launch of two new private labels, which will be sold exclusively on amazon.com: Rivet, and Stone & Beam. The two lines are designed to appeal to different markets, but both will offer free shipping with Amazon Prime, 30-day free returns, and limited warranties. Rivet, the company's take on affordable midcentury-modern design, is aimed at urban millennials or anyone who lives a transient lifestyle, while Stone & Beam is geared toward families and retails at slightly higher price points."

The story goes on: "The two furniture and home goods lines will join Amazon's other private-label goods that the company offers include the Happy Belly brand in food, Goodthreads in clothing, and Presto! cleaning products. As with the rest of Amazon's private-label goods, Rivet and Stone & Beam will be produced by contract manufacturing and will offer lower price points than the name-brand competitors."


• Fortune reports that Amazon is getting back into the private label diapers business, marketing them under its new baby product own-label Mama Bear, but only making them available to customers invited to buy them.

It is a return engagement for Amazon - it had a private label diaper line as part of its Amazon Elements line, but discontinued them after customer complaints about quality.

According to the story, "The return of the diapers is part of Amazon's larger effort to beef up its private-label brands, which include its vitamins and supplements brand Amazon Elements and the home products label Amazon Basics. The company has seen some sales success with its private-label brands. Selling its own brands helps Amazon boost profit margins and gives the company more control over shipping. Other companies, namely Walmart, are launching private-label brands to compete."

• Panera Bread yesterday acquired the Au Bon Pain bakery-cafe chain, adding 304 units to the larger chain's more than two thousand locations. Terms of the deal were not disclosed.

The New York Times notes that "the two chains were once under the same roof. Au Bon Pain Co. was co-founded in 1981 by Ron Shaich, who acquired a chain of bakery restaurants that became known as Panera and later spun off Au Bon Pain."

The story also points out that "earlier this year, after 26 years as a public company, Panera was purchased for $7.5 billion by JAB Holding Co., a family-held European company. JAB also owns the coffee brands Keurig Green Mountain, Peet's Coffee and Caribou Coffee, and paid $1.35 billion for the Krispy Kreme Doughnuts chain last year." There have been rumors lately that JAB is interested in acquiring Dunkin' Donuts.

An email from MNB reader Suzanne Crettol saying that my criticisms of thee likes of Instacart is exactly what she likes about them:

What I like about platforms like Instacart and Amazon Prime now is how many of my favorite retailers are available to me in one place.  For example, in my area of San Diego, I have access to six different grocery stores (Costco & Whole Foods included) as well as BevMo, Petco, & CVS via Instacart.  Though Instacart charges an annual fee, Amazon Prime Now only requires that you spend $35 per order per store to wave the very reasonable $5 delivery fee and includes two hour delivery.  What I don't like about individual retailers managing their own eCommerce delivery is that I'd have to order from multiple sites/apps, which will never happen with me.  It's time to face facts that retailers got beat by companies like Instacart and Amazon, but there certainly are opportunities in outlying areas – though I doubt it would be cost effective.

My two cents anyway.




From another MNB reader, on another subject:

I for one really appreciate the commentary you provide about the sexual harassment cases that have been cropping up. You use your platform to bring light to issues that many of your readers - probably those that are complaining about you spending too much time on this topic - don't want to think about. By talking about these issues, it forces those who wish to pretend that it isn't happening to acknowledge the fact that sexual harassment isn't some fictional problem that doesn't affect the majority of women.

And another:

With social media, the abused have options besides "hoping" company leadership will do something about it.
 
Leaders should have a "voice in their heads" talking to their teams about this topic, both on a personal and leadership level.
 
My own "voice in head" came from being wrongly accused of sexual harassment back in 1985, by a female subordinate who felt overlooked for a promotion. I was lucky; she told one of her friends about her planned action and her friend called my Boss and left an anonymous voicemail after hours. The caller left enough details so that when my colleague lodged her "complaint", it was reviewed carefully by company counsel before I was called into the situation.  Also helping my case immensely was that I had written up every 1on1 business interaction (stuff shared with my colleague but not my Boss), not only with her but with all others I led.  The end of a very long story is that my colleague was dismissed from the company.  I was grateful to my colleague's friend (whom I did not know) for doing what was right, but the situation left an unforgotten lesson. 

In my career roles that followed (since 1985), I've always told my all direct reports on the first day of work that if I ever did anything that came close to sexual harassment in their eyes to go directly to my Boss and report me – and that I'd appreciate knowing what I did, if they felt comfortable enough telling me directly. 
 
As I've mentored managers and directors over the past decade, I've shared this lesson and used my own experience to ask them to consider their encounters with company associates, particularly at company events (holiday parties, national sales meetings, etc.) and whenever alcohol is served.  One doesn't want to become paranoid about sexual harassment but following the "voice in your head" is never a bad idea. 
 
Another point: Good leadership on this topic isn't missed by your team.

And MNB reader Alison Petersen wrote:

Thank you for being obsessed with the sexual harassment issue.  It's not going anywhere until people get obsessed with it.

Industry Drumbeat
In this fast-paced, interactive and provocative presentation, MNB's Kevin Coupe challenges audiences to see Main Street through a constantly evolving technological, demographic, competitive and cultural prism.  These issues all combine to create an environment in which traditional thinking, fundamental execution, and just-good-enough strategies and tactics likely will pave a path to irrelevance;  Coupe lays out a road map for the future that focuses on differential advantages and disruptive mindsets, using real-world examples that can be adopted and executed by enterprising and innovative leaders.

"Kevin inspired our management team with his insights about the food industry and his enthusiasm. We've had the best come in to address our group, and Kevin Coupe was rated right up there.  He had our team on the edge of their chairs!" - Stew Leonard, Jr., CEO, Stew Leonard's

Constantly updated to reflect the news stories covered and commented upon daily by MorningNewsBeat, and seasoned with an irreverent sense of humor and disdain for sacred cows honed by Coupe's 30+ years of writing and reporting about the best in the business, "Good Is Not Good When Better Is Expected" will get your meeting attendees not just thinking, but asking the serious questions about business and consumers that serious times demand.

Want to make your next event unique, engaging, illuminating and entertaining?  Start here: KevinCoupe.com. Or call Kevin at 203-662-0100.
Industry Drumbeat
Just a reminder ... Jackson Jeyanayagam, CMO of Boxed, joins Tom Furphy and Kevin Coupe to talk about his company's competitive posture, unique value proposition, and focus on family-friendly values, as well as his experience as head of digital marketing at Chipotle during its food safety crisis. Plus, Tom and Kevin discuss Amazon's integration of Whole Foods, and much more, in this inaugural edition of The Innovation Conversation Podcast.

This podcast can be played below, or can be accessed and subscribed to on both iTunes and GooglePlay.


This Innovation Conversation Podcast is sponsored by ReposiTrak, and brought to you by GMDC.
PWS 52