Join the MNB Community.
Get a Wake Up Call each morning...
Email:
Explore the MNB Archives

From The MNB Archives
Friday, November 10, 2017
by Kevin Coupe

The Boston Globe is reporting that the TripAdvisor travel website has decided to start "placing symbols next to hotels and resorts that have been identified as locations of sexual assault and other major concerns … the warnings are designed to identify health, safety and discrimination issues in all of the website's travel categories."

The symbols will be based on media reports, as well as those from the TripAdvisor community.

The story goes on to say that "decisions to add or remove a badge will be made by an employee committee" … "Listings will not be removed from the TripAdvisor website regardless of the number of complaints" …. and that the company is positioning them as being "informative, not punitive."

The Globe notes that TripAdvisor recently apologized to a site user for deleting her online comment about being raped at a resort by a security guard; the deletion had been because the "language" violated its policy.

But now the policy has changed. For the better, I think.

This is yet another example of what I hope is a tipping point about what society is willing to accept in terms of behavior and transparency. Reports of sexual harassment continue to get a high priority in the media, and it seems to me that people and companies are going to have to show a new sensitivity and as new willingness to publicly confront issues that in the past might've been ignored or downplayed.

That's a good thing. That's an Eye-Opener.

TechCrunch reports that Amazon plans to open a series of pop-up stores in a number of Whole Foods around the country where it will not just sell its proprietary hardware - the Echo, Fire TV, Kindle e-readers, etc… - but also will provide employees who can educate shoppers about the items as well as about the advantages of Amazon Prime, streaming videos, Subscribe & Save, and more.

The story points out that "The new store launches will also arrive just ahead of Amazon's big Black Friday sales season, which will include discounts on its own consumer electronics, like $20 off the Echo Dot, $20 off the all-new Amazon Echo, $30 off the new Echo Plus, $30 off Kindle Paperwhite, $20 off the new Amazon Cloud Cam, $20 off Fire 7 tablet, and $30 off Fire HD 8 tablet."

KC's View: It is clear that Amazon is trying to do several things here. First of all, it makes sense to capitalize on these 400+ locations to which it did not have access just a year ago, and see if they can move the needle in terms of both hardware sales and sign-ups for Prime, which continues to be a core priority.

But it also makes sense to start to draw connections between how customers interact with Whole Foods and with Amazon, figuring out ways to target them more effectively and drive behavior. I would expect that if this works in a limited holiday test, you'll see more of these installations in more Whole Foods stores down the line .,.. and you probably won't have to wait until the 2018 holiday season.

Bloomberg reports that UK e-grocery pure play Ocado hit a milestone this year when it used its fleet of 1,000 robots in its warehouse to pull together "an order of 50 items, including produce, meat and dairy, in five minutes."

What made this noteworthy was that "fulfilling a similar order at one of the company's older facilities takes an average of about two hours."

According to the story, "The breakthrough and ones like it could help propel the grocery business into the modern era. The industry wants to make buying food online as simple and commonplace as purchasing clothes or consumer electronics. But fulfilling fresh food orders quickly, reliably and profitably is devilishly hard … The robots are the latest addition to Ocado's automation arsenal; the company also sells software and hardware to other retailers."

And, the story goes on: "Automation means Ocado can sell a larger variety of products, from meal-kits to high-end frozen food. It also helped the company cut waste; last year, Ocado says it threw out less than 1 percent of its inventory, compared with an average of less than 5 percent for the U.K. food retail and manufacturing sector. The software also can predict demand, so Ocado can bring in products and immediately ship them out while they're fresh. After years of reporting losses thanks to heavy investments in automation, Ocado became profitable in 2014."
KC's View: This is a cold, hard reality - and what it means is that the people who are going to be put out of work by robots are going to have to figure out something else to do. I know this sounds almost cruel, and there will be those who will say that these robots represent some level of cultural evil. But all they really represent is progress, and it is up to people to adapt, and figure what they can do that the robots can't.

Of course, it also probably makes sense to pay attention if a company called SkyNet gets any publicity.

Corporate Drumbeat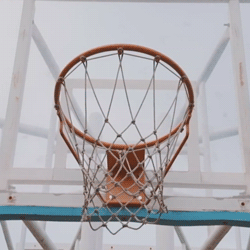 "Talent wins games, but teamwork and intelligence wins championships." -Michael Jordan

At Samuel J., we don't believe in the so-called "retail apocalypse."

"Retail self-destruction," maybe. But that only happens when companies and leaders don't adapt their stores to new competitive realities, don't create compelling customer experiences, and don't bring together exceptional talent and build extraordinary teams that can thrive and succeed even in the toughest of times.

Is this easy? Of course not. But it is achievable … especially when you have Samuel J. Associates on your team.

At Samuel J., our value never has been greater, because we understand the connection between great talent and innovative businesses. We are uniquely positioned to put together people and organizations in a way that builds expertise, cultivates leadership, and turns business challenges into business opportunities.At Samuel J, we know how to do it in a timely fashion and exceeds our clients' high expectations. And we have the winning record to prove it.

Click here to find out more.

At Samuel J. Associates, we help you find the right talent and build the right team.
Beginning today, Walgreen Co., said that FedEx package pickup and drop-off services are available at more than 7,500 Walgreens stores.

The service comes 10 months after the companies announced a long-term alliance agreement to offer convenient access to FedEx pickup and drop off at thousands of Walgreens locations across the country.

Raj Subramaniam, executive vice president, chief marketing and communications officer, FedEx Corp., said in a prepared statement that "as online shopping grows, our customers are searching for flexible options, and we stand ready to deliver." And Richard Ashworth, Walgreens president of operations, said, "Our offering with FedEx is another way customers will find our stores even more accessible to meet their needs."

KC's View: Both companies have to find ways to differentiate themselves from the competition, and so this sort of alliance makes sense.

It would be my view that every retailer ought to be looking for the unexpected, potentially disruptive connections that can help them stand out. You know, the old 1+1=3 approach.

Wendy's Expands Delivery Offering
The Columbus Dispatch reports that fast food chain Wendy's "will bring its delivery service, via third-party carrier DoorDash, to 48 markets and 2,500 stores by the end of the year. The Dublin-based company started testing delivery earlier this year here in central Ohio and Dallas."

The reason: Wendy's found that offering delivery not only brought its customers it might otherwise not get, but those customers also spent more since they were placing orders for larger groups. Not enough at this point - the company's Q3 earnings were not up to expectations. But Wendy's clearly believes that "in a challenged restaurant environment, with traffic declining across the industry," it needs to do something to differentiate itself.

KC's View: That seems like a reasonable conclusion.

Amazon has named Steve Kessel, a "veteran lieutenant" of founder/CEO Jeff Bezos, to have "responsibility for Prime Now, Amazon's rapid-delivery operation, and AmazonFresh, its grocery-delivery arm, in addition to Whole Foods and Amazon's physical book and convenience stores," the Wall Street Journal reports. The move essentially consolidates Amazon's "physical retail and fast-delivery operations," the story says.

The Journal goes on: "Kessel spent years overseeing Amazon's digital strategy, including books and music; he led the team that developed the company's Kindle e-reader, launched roughly a decade ago, and its Fire tablet in late 2011. Soon after, he went on a sabbatical, returning in 2015 and heading up an effort to reimagine the in-store experience. He was placed in charge of Whole Foods, reporting to retail chief Jeff Wilke, at the time of the $13.5 billion acquisition in August, and added Prime Now and AmazonFresh in recent weeks."

• Western New York-based Tops Friendly Markets announced a new partnership with Instacart, making same-day delivery available in the Buffalo, Rochester, Syracuse, NY and Erie, PA markets prior to Thanksgiving 2017, and then rolling it out throughout the rest of the company during the first quarter of 2018.

• The Associated Press reports on the case of Alabama's Henry Walker, who sued Walmart after he suffered a broken hip after tripping while shopping for watermelon at his local Walmart store … and won a $7.5 million jury verdict.

Walmart said that it was disappointed in the verdict, and plans to appeal.

• California-based Raley's announced the "expansion of their Ready-To-Go meal options (first launched in 2010) with new sizes, flavors and packaging. The new and improved Ready-To-Go program includes 32 different meals, all made with fresh, premium ingredients that can be found in the fresh deli department in grab and go displays." The company said that "the new program and meal selections were driven by trending flavors, fruits and vegetables as well as Raley's customer favorites."

We had a story yesterday about Amazon getting back into the private label diaper business, which prompted this email from an MNB reader:

Saw your story about Amazon's Mama Bear diaper launch and I had to reach out. I'm a loyal Prime member and have been for 13 years. We just had our second child a few months ago and have reinstated our subscribe and save purchases for baby care (including diapers). I was "invited" to the Mama Bear diaper launch and was a little surprised by the nature of the launch and the pricing. First, Amazon's invitation price was $39.69 for a package of 184 diapers ($.22/count) while my subscribe and save diaper item is $.13/count.

I was baffled that they invited me to the launch of this brand without a price that was comparable to my subscribe and save item (which is Pampers). Seems like an odd way to generate trial and feedback from your pool of loyal customers especially when you compare this to the Happy Belly snack launch earlier this year where they offered Prime members a free item.

I totally understand the price differential between free snack mix and free diapers but it seems like a big miss to not at least offer a comparable price on the Mama Bear launch to match what they know I pay through subscribe and save. In the end, I passed on the opportunity and Pampers will continue to receive my business!




My FaceTime commentary yesterday focused on the need for employers to focus more on employees and make them feel invested in the business, and how this could help them create for themselves a differential advantage in a tough competitive climate.

One MNB reader responded:

I work for a large grocery retailer in the Northeast, and am frustrated at the staff level in our stores to the level of embarrassment.

Most departments severely understaffed, especially checkout.

Our customers pay more to shop here, and then we make them wait in long lines, for cashiers with no baggers.

I keep hearing nobody is applying for jobs, but I've been hearing that for years. Or that Corporate told us to cut hours, blah blah blah. It's now holiday season, I don't know how we'll get staffed in time, I'm not holding my breath. But paying a $7.25 minimum wage in NH stores isn't going to cut it.




On the subject of sexual harassment, MNB reader John Rand wrote:

My mother was harassed – in several ways – and told me about it at the tender age of about 9 or 10, as I recall. Harassed sexually as a woman. Harassed for a different religion. And once was refused service because she "looked like she might be" another ethnicity (which she wasn't, as it happens, but it did make her a life-long supporter of the civil rights movement).
 
That was more than a half-century ago, but I never forgot it.
 
My wife was sexually harassed on the job at least twice that I know of and who knows what innuendos, discomforts, and unspoken implications there may have been.
 
I have witnessed all sorts of inexcusable behaviors over the decades, and am still feeling guilty that I may not have done enough to prevent, mitigate, or terminate such behaviors on others.
 
I have had literally hundreds of people work for me in some way over the years, and dealt with thousands. I have made it a point to try and be better than that - and that is the only way this will change – in the minds and hearts and awareness of everyone.
 
Teach your children, folks.  Teach 'em young and don't protect them from knowing a bad thing exists.
 
Don't hold back Kevin.

I won't. Emails like yours only serve to reinforce my feeling that there are a lot of pigs out there, and they deserve to be exposed for what they are.

As the days pass, I also am persuaded that perhaps the most important change that has taken place is that most people now start out believing the women who are making the claims. That's a real shift from not that long ago, when most people believed the men's denials.




On another subject, MNB reader Tim McGuire wrote:

You described Wegman's expansion in Massachusetts as "moving beyond its mid-Atlantic roots". The people at Wegman's HQ in Rochester, NY may be surprised by that description?

My memory from school was that New York is, in fact, a Mid-Atlantic state. It's not New England, and it isn't the Midwest. What would you call it?

And by the way … I checked online after getting your email. In this case, I find that my memory is accurate.




And, regarding another piece, MNB reader Chris Utz wrote:

Your article about California raising taxes on pot is another glaring example of how government does not have a grasp of simple economics.  If they increase taxes to make the cost go up 70 percent, that's a green light for the black market to kick in.
 
This smacks of high New York and New Jersey cigarette taxes, which created a thriving black market in cigarettes hauled from lower-taxed states.  It also reminds one of Chicago's failed soda taxes; which simply drove customers to drive elsewhere.
 
When will they learn?

And MNB reader Bill Prescott wrote:

These high taxes will also send consumers back to the black market, where prices will remain cheaper. In Humboldt County, CA, the current figure for a pound of primo weed, wholesale is $750 per pound, down from $2,000 just a few years ago. Unfortunately, legalization will create huge opportunities for illegal, environmentally disastrous grows.  The market is flooded, so growers are growing more to compensate, and exporting their goods from California to non-legal states is the only way to  maintain their tax-free, regulation-free, extremely high profit lifestyle.  Which is a very serious concern for the rest of us living here.
 



On the subject of how to build a cheeseburger - which Kate McMahon wrote about in a piece about dueling emojis - we got several emails.

MNB reader Tom Murphy wrote, after having read about Kate's and my opinions:

Are you kidding me, you didn't even mention: 1) the slice of red onion, 2) the roasted Hatch green chilies, 3) course brown mustard and 4) toasted bun or not.

For the record, and I am sure we all know this, the order is, from the top, Hatch green chilies, Tomato, Red Onion slice, Lettuce, Cheese, Meat.

And the course brown mustard goes on both the top and bottom of the bun!  Now…let's determine which microbrew follows!!
 
I am sure no one will disagree!

MNB reader René Franco wrote:

Having worked at the wonderful In-N-Out Burger chain, I can tell you that the proper built order, bottom to top, is Bun, Special sauce, Pickles, Onions, Tomato, Lettuce, Patty, Cheese, Ketchup/mustard.

• John Hillerman, the Texas-born actor who transformed himself into Jonathan Quayle Higgins, the oh-so-British caretaker of the Robin Masters estate on "Magnum, P.I." died yesterday. He was 84.

In addition to serving as a foil to Tom Selleck's Thomas Magnum for the run of the series, Hillerman also had roles in such seventies films as The Last Picture Show, What's Up, Doc?, Paper Moon, High Plains Drifter, Blazing Saddles (in which he played Howard Johnson), and Chinatown.

In Thursday Night Football, the Seattle Seahawks defeated the Arizona Cardinals 22-16.
I haven't been to any new movies during the past week, but I am very excited about a new trailer that's out - for The Post, a Steven Spielberg-directed film about the decision by the Washington Post to publish the Pentagon Papers in 1971.

The film, scheduled to be released on December 22, stars Meryl Streep as publisher Katherine Graham, and Tom Hanks as legendary Post editor Ben Bradlee (memorably played by Jason Robards in All The President's Men).

I can't wait. This is one of my favorite kinds of movies, and it focuses on two of the most interesting personalities in modern journalism. Both Graham and Bradlee, wrote two of my favorite memoirs - "Personal History" and "A Good Life," respectively - and I find them both to be endlessly fascinating.

I once was at the Post, interviewing for a job, in the early eighties, and saw Bradlee stride through the newsroom with a kind of magnetic authority that I've rarely seen. I didn't get the job, but I've always treasured that momentary opportunity to see a legend first-hand.

Like I said, I can't wait for The Post.




While I didn't get to any movies over the past week, last weekend my wife and kids surprised me with theater tickets as a birthday present. We went to see "Meteor Shower," a new play written by Steve Martin and starring Amy Schumer, Keegan-Michael Key, and Laura Benanti.

"Meteor Shower" resembles an Edward Albee play in that it offers us two married couples - one that is malevolent and disruptive, and one that is placid and ripe for disrupting. Martin spins a tale that shows us their encounter from a variety of angles, using his trademark sharp and absurdist wit. "Meteor Shower" is only scheduled for a limited run on Broadway, but I suspect that we'll see additional iterations down the road … it strikes me as made for a production that could be shown on Amazon or Netflix. (I'd love to see either company make a real commitment to keeping such plays alive by recording them and making them available once their commercial runs have been completed.)

If you get a chance to see "Meteor Shower," I'd suggest you do so.



I've spent a lot of time on airplanes of late, which mean I've also had the time to finally finish both "Stranger Things" and "Stranger Things 2," the Netflix series that has been an enormous hit. And with good reason, too - I loved it.

I don't want to explain too much about "Stranger Things" except that it combines elements of "Alien," "Twilight Zone," "Goonies," and "Poltergeist," mixing them into an intriguing and hard-to-resist combination of science fiction and a coming of age story set in fictional Hawkins, Indiana.

It all has to do with a mysterious government laboratory where they're doing things they clearly shouldn't be doing, and the young teenagers who get embroiled in a mystery of frightening proportions. All I knew about the series was that it was popular, and so I sort of went in blind …which, I think, is the best way to do it. The best thing about the series is that while it is effective with the horror aspects of the story, it is especially compelling in the quiet, intimate moments that detail with adolescence.

I will say that "Stranger Things" features some wonderful performances, especially by the young actors - especially Finn Wolfhard, Millie Bobby Brown, Caleb McLaughlin, Noah Schnapp, Sadie Sink, Charlie Heaton, Natalia Dyer and Joe Keery, with a special shout-out to Gaten Matarazzo, who is my favorite of the group. And go figure - Winona Ryder delivers a performance over the two series that moves from wounded to ferocious, and David Harbour gets a career-making role as the police chief who finds himself way over his head and yet finds within himself unexpected reserves of heroism. And kudos to Paul Reiser and Sean Astin, who joined the show for season two and managed to surprise and satisfy.

Watch both seasons of "Stranger Things," and I suspect that, like me, you'll be looking forward to season three.




That's it for this week. Have a great weekend, and I'll see you Monday.

Sláinte!
Industry Drumbeat
In this fast-paced, interactive and provocative presentation, MNB's Kevin Coupe challenges audiences to see Main Street through a constantly evolving technological, demographic, competitive and cultural prism.  These issues all combine to create an environment in which traditional thinking, fundamental execution, and just-good-enough strategies and tactics likely will pave a path to irrelevance;  Coupe lays out a road map for the future that focuses on differential advantages and disruptive mindsets, using real-world examples that can be adopted and executed by enterprising and innovative leaders.

"Kevin inspired our management team with his insights about the food industry and his enthusiasm. We've had the best come in to address our group, and Kevin Coupe was rated right up there.  He had our team on the edge of their chairs!" - Stew Leonard, Jr., CEO, Stew Leonard's

Constantly updated to reflect the news stories covered and commented upon daily by MorningNewsBeat, and seasoned with an irreverent sense of humor and disdain for sacred cows honed by Coupe's 30+ years of writing and reporting about the best in the business, "Good Is Not Good When Better Is Expected" will get your meeting attendees not just thinking, but asking the serious questions about business and consumers that serious times demand.

Want to make your next event unique, engaging, illuminating and entertaining?  Start here: KevinCoupe.com. Or call Kevin at 203-662-0100.
Industry Drumbeat
Just a reminder ... Jackson Jeyanayagam, CMO of Boxed, joins Tom Furphy and Kevin Coupe to talk about his company's competitive posture, unique value proposition, and focus on family-friendly values, as well as his experience as head of digital marketing at Chipotle during its food safety crisis. Plus, Tom and Kevin discuss Amazon's integration of Whole Foods, and much more, in this inaugural edition of The Innovation Conversation Podcast.

This podcast can be played below, or can be accessed and subscribed to on both iTunes and GooglePlay.


This Innovation Conversation Podcast is sponsored by ReposiTrak, and brought to you by GMDC.
PWS 51