Join the MNB Community.
Get a Wake Up Call each morning...
Email:
Explore the MNB Archives

From The MNB Archives
Monday, November 13, 2017
by Kevin Coupe

I get a ton of email from MNB readers, but there was one over the weekend that really grabbed my attention. The subject line was this:

BREAKING NEWS: Pope Francis joins CVS in banning cigarette sales

Huh?

I followed the provided link, and found that while CruxNow.com (a website that features "different voices in the Catholic conversation") did not draw the CVS comparison, the subject line was essentially correct - that Pope Francis has banned the sale of cigarettes inside the Vatican because "the Holy See cannot contribute to an activity that clearly damages the health of people." (More than seven million people a year around the world, according to the World Health Organization.)

The story goes on to point out that the Vatican made the decision at some financial cost - that the papal state made as much as $11 million a year in profits from cigarettes, in pat because it sold them for a lot less than elsewhere in Italy, where surging taxes have made them a lot more expensive; people would actually go to the Vatican not for religious inspiration, but for cheap smokes.

There may be some cost to internal morale as well. The story notes that Vatican employees could get a further markdown on cigarettes, and that "cardinals also benefitted from the discounted cigarettes, with 500 packs a month set aside for the red hats with a further 20 percent markdown." (No doubt this gives traditionalists within the church something else to complain about when it comes to the current Pontiff.)

However, the ban on tobacco is not total. The Crux story says that "the sale of large cigars though will continue, the spokesperson continued, since the smoke is not inhaled. The Vatican tobacco stores have a discreet selection of Cuban cigars, marked at 20 percent less than their cost in Italy, making them among the cheapest good-quality cigars in the world."

In so many ways, this is an Eye-Opener.

The Wall Street Journal this morning reports that Walmart has adopted a policy of charging more for "some products" - including "boxes of Kraft Macaroni & Cheese, Colgate toothbrushes and bags of Purina dog food " - on its website than it does in its stores.

While this is not unusual for a retailer operating in both physical and virtual spheres to charge more online, the Journal notes that "the move is unusual for Wal-Mart, which has long honed an 'everyday low price' message and has worked to keep online prices at least as low as shoppers find in its 4,700 U.S. stores … Wal-Mart previously aimed to keep online and in-store prices equal for many of its most popular products, unless competition drove them lower. But the company is experimenting with a new system, which has at times resulted in higher web prices for goods that would otherwise be unprofitable to ship."

The story points out that at least in some cases Walmart's site is transparent about the difference in prices. Walmart's online prices also "often" match prices on Amazon.

Marc Lore, president/CEO of Walmart eCommerce U.S., has said that it simply is cheaper to sell products in-store than online, and that the higher costs of e-commerce are reflected in the higher prices.

KC's View: I have to wonder if this approach is going to have the effect of diluting Walmart's ability to compete with Amazon.

The Journal says that while Walmart clearly is focused on driving online revenue, there also is some concern with profit … which in most circumstances would not be seen as a negative. But one of the things that Amazon brings to the table is the ability - because of things like Amazon Web Services - to underwrote lower prices when and where it needs to. It was just last week that we reported about how Amazon is discounting products from third party merchants, and eating the losses itself; Amazon does this because it has identified opportunities and is able to act on them.

I've always argued that one of the great differences between Walmart and Amazon is that Walmart wants to sell more stuff while Amazon wants to create an ecosystem that transcends the mere sales process. (I'd also argue that another difference is that Marc Lore wants to be Jeff Bezos while Jeff Bezos actually is Jeff Bezos.)

It remains to be seen if Amazon's approach is viable and sustainable in the long run. It certainly is the bigger swing … and I'm a big fan of big swings.

The Associated Press reports that Target CEO Brian Cornell is optimistic about the upcoming end-of-year holiday shopping season, believing that the company's recent efforts - "revamping its stores, opening smaller locations in urban markets and trying to offer more expert customer help in areas like food, clothing, and electronics" - positions it well in the marketplace.

"I still believe that for well-run retailers that have great financial fundamentals who are investing in the business, there's great opportunity to take market share," Cornell says. "I am absolutely determined to make sure Target is one of those winners."

And, he adds, "We've been working all year to bring our new brand offerings to life, to bring more value to the guest. We have done a lot of work to reimagine stores and move into new neighborhoods, so the holiday season is where it all comes together … If you shop beauty today, we have someone there that can help you, who understands the category, that's there to assist you and make a decision. In apparel, there's someone who can put together an outfit for Friday night. So the guest reaction has been really positive. I'm absolutely confident that is leading to market-share improvements. We're seeing stability and improvements in food and beverage and a big uptick in produce. We now have produce experts."

KC's View: Okay. I'll buy that. Let's see if the numbers reflect the commitment. Stay tuned.

Corporate Drumbeat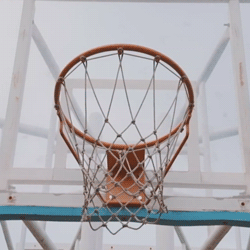 "Talent wins games, but teamwork and intelligence wins championships." -Michael Jordan

At Samuel J., we don't believe in the so-called "retail apocalypse."

"Retail self-destruction," maybe. But that only happens when companies and leaders don't adapt their stores to new competitive realities, don't create compelling customer experiences, and don't bring together exceptional talent and build extraordinary teams that can thrive and succeed even in the toughest of times.

Is this easy? Of course not. But it is achievable … especially when you have Samuel J. Associates on your team.

At Samuel J., our value never has been greater, because we understand the connection between great talent and innovative businesses. We are uniquely positioned to put together people and organizations in a way that builds expertise, cultivates leadership, and turns business challenges into business opportunities.At Samuel J, we know how to do it in a timely fashion and exceeds our clients' high expectations. And we have the winning record to prove it.

Click here to find out more.

At Samuel J. Associates, we help you find the right talent and build the right team.
Bloomberg has an interesting story about Bi-Lo, which, it says, is close to default, "putting in jeopardy about $1 billion of debt and 50,000 jobs at Winn-Dixie, Harveys, Fresco y Mas and its namesake stores." However, the story points out, Lone Star Funds, " the private-equity firm that invested about $150 million in a buyout of the Bi-Lo grocery chain in 2005," already has come out ahead - largely because it "has paid itself at least $800 million since 2012, regulatory filings show, and collected still more in management fees."

The story says that "Lone Star has followed the private-equity business model: Borrow money to buy a company and load it with debt. Use the debt to pay yourself and - with interest rates at rock bottom - issue more debt and pay yourself more."

Bloomberg goes on: "While the borrowing may benefit buyout firms, it hobbles their companies. As of March, Bi-Lo's debt was almost six times higher than its Ebtida, or earnings before taxes, interest, depreciation and amortization, according to Moody's Investors Service. The average of a junk-rated company is about five times Ebitda, according to S&P Global. Better-performing grocery chains such as Kroger Co. have ratios closer to three times. Bi-Lo's leverage level makes it tough to borrow more, and means bonds already issued are rated below investment grade."

KC's View: It seems fair to say that if Lone Star hadn't stepped in, these companies may not have survived, and those people could have lost their jobs a lot sooner. That said, this kind of story actually makes me sick … because it is really about some rich folks figuring out how they can squeeze as much as blood as possible out of these businesses.

In the long run, what appears to have mattered more was them getting their fees and payments, not investing in the kind of fundamental changes that might've made these companies more resonant and relevant to their shoppers. This isn't true of all PE companies, but for some this is all a game … while for the workers they play like puppets, it is life and death.

Fast Company has a piece about how Amazon foresees the future of its Alexa-based system … as a world in which the smartphone is considerably less relevant than it is today. Here's a glimpse:

"You tap the 'good morning' button on your bedside Echo Spot, and it displays the day's forecast as the blinds open and the bedroom lights fade on. Downstairs, the Echo Show in the kitchen displays a reminder about your doctor's appointment at noon, and alerts you to a single urgent email: You'll have to join a conference call as soon as you get into the office.

"In the car, you press the 'commute' button on the Alexa-enabled dashboard, which queues up your favorite music while steering you around a traffic jam, and after work, Alexa relays another reminder to your car, telling you to grab milk on the way back. At home, you swipe through a list of restaurants on the Echo Show to make a reservation for the weekend, check in on your folks via video chat, and finally sit down to relax. With one more button press, the next episode of your favorite show starts playing on the Fire TV in the living room."

The goal, the story says, " is to create a new kind of computing that's simpler and less distracting. And while voice will be the foundation, there may be plenty of times where you use Alexa without speaking at all."

You can read the entire, fascinating story here.

KC's View: This is just one future. It isn't by any means certain, and there will be competitors with different world views who will challenge Amazon every step of the way. Which is a good thing.

In some ways what fascinates me most about this story is the notion that we're headed inevitably toward a future in which smart phones are about as critical to our lives as fax machines and pagers. That seems logical to me … with the only question being how long it will take, not whether it will happen.

When it comes to innovation, there is no finish line.

• The San Antonio Express-News reports that H-E-B has opened a new store "in the fast-growing Alamo Ranch neighborhood, expanding the San Antonio company's curbside pickup … H-E-B has dramatically expanded its curbside pickup service in the past seven months from 22 stores in April to 82 as of Thursday, according to its website."


• The New York Times reports that Saturday's Singles Day - China's version of Black Friday, almost completely orchestrated by e-commerce giant Alibaba - "hit a new record of $25.3 billion, more than 40 percent higher than sales on Singles Day 2016." It also is much bigger than Amazon's Prime Day, which last year generated $1 billion in revenue.

The story notes that "Singles Day is now inextricably linked with Alibaba, the Chinese e-commerce leviathan that in recent years has turned the holiday into an online — and occasionally brick-and-mortar — mercantile extravaganza. It routinely eclipses Amazon's yearly Prime Day promotional event."

• Bloomberg has a story about how three Walmart executives - Marc Lore, president/CEO of Walmart eCommerce US … Jeremy King, US Chief Technology Officer Jeremy King … and Scott Hilton, the e-commerce unit's chief revenue officer - have each chosen product categories and are engaged "in a 90-day contest since Oct. 5 to see who can improve the performance of their assigned product category. The idea is to throw the executives into the trenches during the holiday season, giving them a better sense of how they can challenge Amazon.com Inc. in the cutthroat world of e-commerce. They've been working alongside the regular category specialists, helping to make the staff more efficient in their roles."

Lore chose yoga mats, King picked abdominal-toning machines, and Hilton is overseeing exercise balls.

According to the story, "Archimedes Stuk, a senior director of retail analytics at Wal-Mart, will determine the winner of the contest -- based on measures like sales, assortment and overall customer experience."

King says that the winner only gets one thing: "Respect."
...with brief, occasional, italicized and sometimes gratuitous commentary…

• The Associated Press reports that Publix Super Markets announced it has suspended milk deliveries from a company called Larson Dairy after the release of "an undercover video that purports to show workers kicking cows in the head and hitting them with metal rods."

The video also "has prompted authorities to open a criminal investigation at one of Florida's largest dairy farms," the story says.

The company released a statement saying that the employee shown in the video has been fired, and that the "unusual use of force is simply unacceptable on our dairy or on any other farm … We have strict protocols involving animal care and clearly the behavior shown in this video goes against everything we stand for and will not be tolerated." The company also questioned the tactics used to shoot the undercover video.

At least they didn't call it "fake news."

Good for Publix, which clearly recognizes that Larson's so-called "strict protocols" aren't as strict as they're suggesting.

If the criminal investigation bears fruit, it'd be nice to know that the offending employee - and any managers who have enabled that behavior - would be subjected to punishment via kicks in the head and beatings with metal rods. I'm not really advocating for violence, but just suggesting that the perpetrators of this kind of nonsense deserve a taste of their own medicine.


• The Wall Street Journal reports that "the hottest thing in coffee now is the supermarket cold case," with "every major coffee maker from McDonald's Corp. to Blue Bottle Coffee Co. … piling onto the refrigerated shelves of grocery stores with bottled or canned frappés, iced mochas and cold brew, a drink made from steeping coffee grinds in cool water for several hours."

The story notes that "younger consumers say they view cold coffee as a healthier alternative to energy drinks and soda. It is often cheaper than a cup of specialty coffee at a coffee shop. And people are increasingly consuming on-the-go and have less patience to wait, as evidenced by the rise of e-commerce and mobile order apps."

IRI says that "US retail sales of refrigerated ready-to-drink coffee rose 29% in the 52 weeks ended Sept. 10 to more than $289 million."

It's Week 10 in the National Football League…

NY Jets 10
Tampa Bay 15

New Orleans 47
Buffalo 10

Cleveland 24
Detroit 38

Green Bay 23
Chicago 16

Cincinnati 20
Tennessee 24

LA Chargers 17
Jacksonville 20

Minnesota 38
Washington 30

Pittsburgh 20
Indianapolis 17

Houston 7
LA Rams 33

NY Giants 21
San Francisco 31

Dallas 7
Atlanta 27

New England 41
Denver 16

Industry Drumbeat
In this fast-paced, interactive and provocative presentation, MNB's Kevin Coupe challenges audiences to see Main Street through a constantly evolving technological, demographic, competitive and cultural prism.  These issues all combine to create an environment in which traditional thinking, fundamental execution, and just-good-enough strategies and tactics likely will pave a path to irrelevance;  Coupe lays out a road map for the future that focuses on differential advantages and disruptive mindsets, using real-world examples that can be adopted and executed by enterprising and innovative leaders.

"Kevin inspired our management team with his insights about the food industry and his enthusiasm. We've had the best come in to address our group, and Kevin Coupe was rated right up there.  He had our team on the edge of their chairs!" - Stew Leonard, Jr., CEO, Stew Leonard's

Constantly updated to reflect the news stories covered and commented upon daily by MorningNewsBeat, and seasoned with an irreverent sense of humor and disdain for sacred cows honed by Coupe's 30+ years of writing and reporting about the best in the business, "Good Is Not Good When Better Is Expected" will get your meeting attendees not just thinking, but asking the serious questions about business and consumers that serious times demand.

Want to make your next event unique, engaging, illuminating and entertaining?  Start here: KevinCoupe.com. Or call Kevin at 203-662-0100.
Industry Drumbeat
Just a reminder ... Jackson Jeyanayagam, CMO of Boxed, joins Tom Furphy and Kevin Coupe to talk about his company's competitive posture, unique value proposition, and focus on family-friendly values, as well as his experience as head of digital marketing at Chipotle during its food safety crisis. Plus, Tom and Kevin discuss Amazon's integration of Whole Foods, and much more, in this inaugural edition of The Innovation Conversation Podcast.

This podcast can be played below, or can be accessed and subscribed to on both iTunes and GooglePlay.


This Innovation Conversation Podcast is sponsored by ReposiTrak, and brought to you by GMDC.
PWS 54