Join the MNB Community.
Get a Wake Up Call each morning...
Email:
Explore the MNB Archives

From The MNB Archives
Tuesday, November 14, 2017
by Michael Sansolo

You know we just don't recognize the most significant moments of our lives while they're happening. Back then I thought, well, there'll be other days. I didn't realize that that was the only day. - Dr. Archibald "Moonlight" Graham, Field of Dreams

I can't believe it. Singles Day came and went and none of you even sent me a card.

Then again, since the point of Singles Day, as conceived by the Chinese e-commerce giant Alibaba, is to celebrate ourselves, the only person who owed me a card or gift was me.

And I forgot.

Sounds silly doesn't it? But then again, Singles Day - November 11th or 11-11 - just broke its own record for one-day sales. As reported by CNET (among others) Alibaba rang up $25 billion in sales for the made up holiday, a far greater total than ever recorded by Black Friday, Cyber Monday or any other holiday real or otherwise.

Singles Day, as we've written here before, is the epitome of a merchandising event. It was created in China as a kind of anti-Valentine's Day for those who have no one with whom to celebrate. And no doubt sales will top $25 billion next year for a new record.

The thing is, we don't need to create something on the same scale to succeed. The secret to Singles Day, like so many other merchandising and marketing events, is all about making a regular day special or a regular moment something memorable. And that's something any business can find ways to do almost daily.

In fact, it may be something we need start to do in all kinds of ways.

I got a wonderful reminder of this during the summer when a speaking engagement took me Coralville, Iowa, just a few miles from Iowa City. (Iowa City, you may remember, is the location of the movie Field of Dreams and we are reminded it is anything but a tourist destination.) While checking into my hotel I found out that the guy checking me in grew up in Turkey in a town very near where one of my grandparents was raised.

Later that same day, a card was slipped under my door reminding me of everything the hotel would do for me. It was signed by the man I met at the front desk, with a reminder of our common link to a town I have never seen thousands of miles away.

Just like that, he took an all-too-ordinary moment and made it special. There's little chance I'm heading back to the Marriott in Coralville anytime soon, but there's even less of a chance I'll forget the place. All thanks to the extra effort of a single associate who made the special extra-special, and the ordinary extraordinary.

It's a reminder to all of us that similar efforts are becoming increasingly important. No longer can we rely on traditional strengths in any business, but especially retail. The power of a great location, broad product variety and even historical customer knowledge has all been diminished by electronic commerce.

As Singles Day demonstrates, even holidays need take on a different role in this new world. Today (and, certainly, tomorrow) we need make any day special and any customer interaction extraordinary.

The present and the future demand nothing less.


Michael Sansolo can be reached via email at msansolo@morningnewsbeat.com . His book, "THE BIG PICTURE: Essential Business Lessons From The Movies," co-authored with Kevin Coupe, is available on Amazon by clicking here. And, his book "Business Rules!" is available from Amazon by clicking here.

by Kevin Coupe

Got the picture below from an MNB reader, who found it to be an interesting case of mixed messaging.

It is on the back of a register receipt … and seems to simultaneously promote both shopping on Small Business Saturday and Walmart-owned Sam's Club.

I'm sure this wasn't deliberate. But it does seem to be the kind of confluence that doesn't really serve either message, nor the customer.

As such, it is an Eye-Opener about combinations to be avoided.
The Associated Press has a story about how some retailers not named Amazon or Walmart actually are choosing sides between the two giant retailers, creating strategic alliances that they hope will serve their own interests in the immediate future.

Retailers of various kinds - including Kohl's, Nike, Best Buy and Sears - have decided that it makes sense to figure out ways to work with Amazon, ranging from offering small Amazon-centric sections of their stores (which is what Kohl's has done) to "teaming up with Amazon for voice shopping" (Best Buy). "as Amazon moves even further into fashion, home electronics and grocery stores, and cements shopper loyalty with its $99-a-year Prime membership, stores are developing partnerships with the online retailer to increase customer traffic or expand their offerings online," the story says.

At the same time, the AP writes, "Walmart, which has the most store locations, is assembling a coalition of its own: buying smaller online brands and becoming the highest-profile partner to Google in voice shopping. And the discount chain that touts low prices announced a web partnership Monday with high-end department store Lord & Taylor." In the case of the latter, Lord & Taylor's president Liz Rodbell says "the arrangement with Walmart allows the chain to attract new customers who already are buying higher-end products on Walmart.com. She called the partnership 'a pivotal moment' for the retailer. It comes after the chain's parent company announced last month it was selling its New York flagship building to WeWork and leasing back a portion of the space."

KC's View: It is interesting that as some retailers creating dotted-line connections between themselves and the two retail behemoths, there simultaneously is a blurring of competitive lines between them.

I suspect that these ventures could be a little treacherous, like sleeping with the enemy. But the idea of strange bedfellows goes back at least to William Shakespeare, who wrote, in "The Tempest," that "misery acquaints a man with strange bedfellows."

Which sort of says pretty much everything you need to know about the motivations here.

It may be that they're thinking of another line that Shakespeare wrote, in "Hamlet:"

"We know what we are but know not what we may be."

Corporate Drumbeat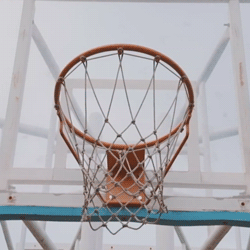 "Talent wins games, but teamwork and intelligence wins championships." -Michael Jordan

At Samuel J., we don't believe in the so-called "retail apocalypse."

"Retail self-destruction," maybe. But that only happens when companies and leaders don't adapt their stores to new competitive realities, don't create compelling customer experiences, and don't bring together exceptional talent and build extraordinary teams that can thrive and succeed even in the toughest of times.

Is this easy? Of course not. But it is achievable … especially when you have Samuel J. Associates on your team.

At Samuel J., our value never has been greater, because we understand the connection between great talent and innovative businesses. We are uniquely positioned to put together people and organizations in a way that builds expertise, cultivates leadership, and turns business challenges into business opportunities.At Samuel J, we know how to do it in a timely fashion and exceeds our clients' high expectations. And we have the winning record to prove it.

Click here to find out more.

At Samuel J. Associates, we help you find the right talent and build the right team.
The New York Times has a story about how, despite the fact that "just about everyone seems to be questioning the relevance of brick-and-mortar retail," there are a numb er of retailers that are "pushing back" against the pessimism, continuing to make physical stores the core of their strategic visions.

Stores, the story says, "will most likely remain at the heart of retailing for a long time — even as they evolve to meet the demands of the modern shopper." Indeed, the story cites a recent report from IHL Group said "retailers will open more new stores than they will close this year" (though most of the growth came from restaurants)
KC's View: The story makes the point, however, that there is something of a conundrum here. Even as retailers continue to believe that physical stores can be relevant to their shoppers, they are investing a lot of capital in their online offerings; this means that while they know they have to create compelling stores to attract shoppers, "they risk rendering their stores even less attractive to shoppers by starving them of investment."

Core strategies require care and feeding. Not just talking.

And nobody with any measure of intelligence is saying that physical retail is dying. Just that mediocre retailing, through irrelevance, may be facing obsolescence.

Amazon yesterday announced that it has acquired the global television rights and has made a multi-season commitment to J.R.R. Tolkien's "The Lord of The Rings."

The announcement suggests that the series will not be a remake of the recent Oscar-winning trilogy of films made by director Peter Jackson, but rather "will explore new storylines preceding J.R.R. Tolkien's 'The Fellowship of the Ring.' The deal includes a potential additional spin-off series."

Financial terms of the deal were not disclosed. However, Amazon did note that the three Jackson films earned "a combined gross of nearly $6 billion worldwide."

While the announcement says that the series will be available to Amazon Prime members worldwide, Advertising Age is reporting this week that Amazon "is developing a free, ad-supported complement to its Prime streaming video service, according to people familiar with its plans. The company is talking with TV networks, movie studios and other media companies about providing programming to the service, they say … A version paid for by advertisers instead of subscribers could provide a new foothold in streaming video for marketers, whose opportunities to run commercials are eroding as audiences drift away from traditional TV and toward ad-free services like Netflix and Prime."

KC's View: When it first became public that Amazon was negotiating this deal, I suggested in a commentary that I wasn't sure about going back to source material that had been mined so well and so successfully in the Jackson movies. Which prompted this email from MNB reader Joe Davis…

I don't often delve into entertainment commentary, but your spotlight on Amazon's potential foray into a LotR TV series had me all goose-bumpy – and then I read your less-than-lustrous enthusiasm and comment about it being derivative.

Here are my observations on why this makes a ton of sense and could be a smash hit:

• Similar to Game of Thrones, there is an abundance of storylines that both avid fans and the uninitiated would enjoy.  They could easily do two seasons on the rise and fall of the Witch King's kingdom of Angmar.  Or the prelude to the War of the Last Alliance that led to the momentous events in The Hobbit.

• Unlike Game of Thrones, the LotR universe has a decidedly more positive and "PG-rated" theme that would appeal to more viewers.  Even the strongest GoT fan at times felt like the producers went overboard, so there is plenty of room in the genre for LotR to comfortably & credibly play.

• LotR is overflowing with faith in humanity, noble leader caricatures, the prevailing of good over evil, and a celebration of the epic – all things that are playing really well and probably tapping into some strong societal demand/craving.

• For Amazon, this is a big-name franchise that comes with a large following with room to expand – and lots of peripheral merchandise opportunities (bounce-back purchases of the films, video games, shirts, toys, etc.).  It may be in an even better spot than where GoT started, which had a more limited fan base from its books prior to the TV series' success.
 
As a bit of an aside, one of the hottest/trending video games right now is Middle Earth: Shadow of War which is a spin-off within the LotR franchise where the game's antagonists/opponents have such strong AI that they remember how you treat them, your tactics, etc. and learn to battle you more effectively the longer you play, changing their emotions and behaviors along the way.  It's being heralded as an unprecedented advancement in game AI, perhaps even AI in general.  I guess Amazon would be interested in that kind of thing too.

Thanks for the chance to nerd out…

I know when I've been out-nerded.

You're right. This is all about Jeff Bezos wanting the next "Game of Thrones." While this isn't a sure thing, the name recognition alone pretty much guarantees this series an audience. If they do it well, it could be boffo.

• Reuters
The deal, which will have Amazon's China partner, Beijing Sinnet Technology, buying the business for as much as $301 million (US).

• The New York Times reports that a new study in medical journal Obesity says that "60.7 percent of children and 50 percent of adults drank a sugary beverage on any given day in 2014, down from 79.7 percent of children and 61.5 percent of adults in 2003 … Per capita consumption of all drinks declined. Children took in 312.6 drink calories a day in 2014, compared with 473.8 a day in 2003. Among adults, the figure was 341.1 calories in 2014, compared with 425.0 in 2003."

However, the study also says that despite the declines, "consumption is still highest among blacks, Hispanics and adolescents, and these groups are at higher risk for obesity."


• The BBC reports that the UK government's Competition and Markets Authority (CMA) has provisionally approved Tesco's acquisition of food wholesaler Booker for $4.8 billion (US). While there have been objections to the deal from some segments of the British food industry, the CMA concluded that it is likely to result in more, not less, competition, and lower prices for shoppers.

• Supervalu yesterday announced that Anne Dament, its senior vice president of retail, merchandising and marketing, has been promoted to Executive Vice President, Retail, Marketing and Private Brands.

In addition, the company said that Stuart McFarland has been appointed Senior Vice President, General Counsel and Corporate Secretary. McFarland has been serving as vice president, Associate General Counsel and Assistant Corporate Secretary. He succeeds Karla Robertson, Executive Vice President, General Counsel and Corporate Secretary, who has resigned from the company to join another firm.


• Publix Super Markets announced that Randy Barber, the company's Director of Industrial Maintenance, has been promoted to Vice President of Industrial Maintenance and Purchasing.

At the same time, Pete Mowitt, currently Vice President of Product Business Development for Grocery and Non-Foods,has been named Vice President of Product Business Development for Bakery and Meat.

Brad Oliver will be promoted to Vice President of Product Business Development for Dry Grocery and Non-Foods, the company said. He is currently Business Development Director of Direct Store Delivery Products.


• The New York Times writes that Mondelz International CEO Irene Rosenfeld is due to step down next week after 11 years at the helm and more than three decades in the business: "A 36-year veteran of big food companies, Ms. Rosenfeld took over as chief executive of Kraft Foods in 2006, acquired the British chocolatier Cadbury in 2010 through a hostile takeover, and split the company in two in 2012, creating Mondelz."

"I set out to create the world's greatest snacking company," Rosenfeld tells the Times. "But the legacy I'm most proud of is the ethos of this company, where individuals care about one another, they have each other's back and they care about the world they live in."

FYI...stories in this occasionally appearing section are, in my estimation, important and relevant to business. However, they are relegated to this slot because some MNB readers have made clear that they prefer a politics-free MNB; I can't do that because sometimes the news calls out for coverage and commentary, but at least I can make it easy for folks to skip it if they so desire.I'm flexible.

USA Today has a story about how coffee company Keurig got itself into political hot water.

The story goes back to the sexual misconduct accusations against Roy Moore, the Republican candidate for the US Senate in Alabama. As has been well documented in the press, at least five women have charged Moore with behaving improperly with teenaged girls four decades ago, when he was in his thirties.

Last week, Fox News host Sean Hannity said that he thought Moore should be given the benefit of the doubt; it was generally perceived that Hannity was less than prosecutorial in an interview with Moore.

According to the USA Today story, "Met with calls to dump its advertising from the highly-rated show, Keurig and a handful of other retail companies over the weekend quickly responded on Twitter that they would." (The other companies included Realtor.com, 23 and Me, Eloquii and Nature's Bounty.) "But fans of Hannity responded with their own #KeurigBoycott, featuring (videos of) fans destroying their coffee machines … Hannity helped accelerate his supporters' response by tweeting that he would award 500 coffee makers —  presumably not Keurigs — to the best videos."

By Monday, the story says, Keurig "was trying to back out of the social media storm." In a memo to employees, the company CEO said that the Twitter posting was "outside of company protocols," and that the intention had not been "to take sides" in an "emotionally charged debate."

It should be noted that the 70-year-old Moore "is denying allegations reported by the Washington Post that the Alabama Republican had romantic or sexual relationships with four teenage girls while he was in his thirties. The Post quoted four women by name, including one woman who alleged sexual contact at 14, and had two dozen other sources."

KC's View: One of my complaints about Keurig machines always has been that the coffee doesn't stay hot very long, and quickly becomes lukewarm.

Which strikes me as a pretty good metaphor for its political reaction here.

Right now, I have a default position for the torrent of accusations of sexual harassment being made against so many people: I believe the women.

To me, the argument that many of them waited so long to make the accusations is specious. Women are coming forward now because courage begets courage. For the first time, maybe ever, they are being believed, not dismissed. And so they are coming forward.

I believe the women.

I've always agreed that businesses take a chance when they take a political position … there always is a risk that they're going to tick off half their customer base. I think companies have to be careful, though sometimes not taking a position can tick off the other half.

In this case, though, I think Keurig was right the first time … and I'm a lot more offended by the newer 'not taking sides" position. This guy is accused not just of sexual harassment, but of sexual molestation of underage women, and while there probably never will be a trial that cab prove or disprove the charges, the information to this point looks damning. (Is there anyone who would let a teenaged daughter anywhere near this guy?) Will it be enough for Alabama voters not to vote him into office? We'll know that in a month.

But I think that if I had a product being advertised in the media, I'd run - not walk - away from anyone who seemed to be casting their lot with Roy Moore. And if I were Keurig, regardless of company protocols, I'd simply say that if people want to destroy their coffee machines as a way of demonstrating support for someone who may be a child molester and/or pedophile, go for it.

Again, to be clear, this is dangerous territory for any company. But sometimes it is important to take a stand, and lukewarm isn't an option.

Bobby Doerr, the former Boston Red Sox second baseman who was the oldest living former major league ballplayer and the last living person who played against Lou Gehrig - not to mention a nine-time All Star and a member of the Baseball Hall of Fame - has passed away. He was 99.

KC's View: Doerr was a member of some of the great Red Sox teams - which had players such as Ted Williams, Johnny Pesky, and Dom DiMaggio - that excelled but never won the World Series. I had forgotten the class move that the Red Sox made in 2004, after they'd won the series, when they presented Doerr with a championship ring.

"I had some wet eyes" when the Sox did that, Doerr said at the time. "I thought that was quite a nice gesture for them to do that … I just think the Red Sox are just a wonderful organization."

We had a piece yesterday about a post-smart phone world that is envisioned by Amazon and described by Fast Company, and that prompted MNB reader Tim McGuire to write:

The "day in the (connected) life" you portray is both interesting and entirely feasible. That said, extending it to "the smart phone will go the way of the fax machine" comment assumes that somehow Amazon and Alexa will be more powerful in this space than Apple, Samsung, Google, Huawei, etc - all of whom have or are developing capabilities that do everything you have described, and many of which will be delivered through the smartphone as the "control hub". It will be important to separate what is delivered by a device from what is delivered by an operating system from what is delivered by an interconnected ecosystem. In my mind we're still a few years away from knowing which one(s) will win.

I certainly didn't mean to suggest that only Amazon will move in this direction. I think all these companies will invest in these new technologies to varying degrees. My point merely was that, as I think I said elsewhere on MNB, that innovation has no finish line.




Regarding Amazon's decision to install pop-up stores selling technology in some Whole Foods stores, one MNB reader (and Whole Foods competitor) wrote:

All I can say is 'meh'… It feels like a slow descent into ruining the shopping experience that Whole Foods has been so great at providing. But, good for us smaller retailers because it opens up a wider niche for us to claim.

In Monday Night Football, the Carolina Panthers defeated the Miami Dolphins 45-21.
Industry Drumbeat
In this fast-paced, interactive and provocative presentation, MNB's Kevin Coupe challenges audiences to see Main Street through a constantly evolving technological, demographic, competitive and cultural prism.  These issues all combine to create an environment in which traditional thinking, fundamental execution, and just-good-enough strategies and tactics likely will pave a path to irrelevance;  Coupe lays out a road map for the future that focuses on differential advantages and disruptive mindsets, using real-world examples that can be adopted and executed by enterprising and innovative leaders.

"Kevin inspired our management team with his insights about the food industry and his enthusiasm. We've had the best come in to address our group, and Kevin Coupe was rated right up there.  He had our team on the edge of their chairs!" - Stew Leonard, Jr., CEO, Stew Leonard's

Constantly updated to reflect the news stories covered and commented upon daily by MorningNewsBeat, and seasoned with an irreverent sense of humor and disdain for sacred cows honed by Coupe's 30+ years of writing and reporting about the best in the business, "Good Is Not Good When Better Is Expected" will get your meeting attendees not just thinking, but asking the serious questions about business and consumers that serious times demand.

Want to make your next event unique, engaging, illuminating and entertaining?  Start here: KevinCoupe.com. Or call Kevin at 203-662-0100.
Industry Drumbeat
Just a reminder ... Jackson Jeyanayagam, CMO of Boxed, joins Tom Furphy and Kevin Coupe to talk about his company's competitive posture, unique value proposition, and focus on family-friendly values, as well as his experience as head of digital marketing at Chipotle during its food safety crisis. Plus, Tom and Kevin discuss Amazon's integration of Whole Foods, and much more, in this inaugural edition of The Innovation Conversation Podcast.

This podcast can be played below, or can be accessed and subscribed to on both iTunes and GooglePlay.


This Innovation Conversation Podcast is sponsored by ReposiTrak, and brought to you by GMDC.
PWS 51