Join the MNB Community.
Get a Wake Up Call each morning...
Email:
Explore the MNB Archives

From The MNB Archives
Wednesday, November 15, 2017
Content Guy's Note: The goal of "The Innovation Conversation" is to explore some facet of the fast-changing, technology-driven retail landscape and how it affects businesses and consumers. It is, we think, fertile territory ... and one that Tom Furphy - a former Amazon executive, the originator of Amazon Fresh, and currently CEO and Managing Director of Consumer Equity Partners (CEP), a venture capital and venture development firm in Seattle, WA, that works with many top retailers and manufacturers - is uniquely positioned to address.

This week's topic: The importance of playing competitive hardball, Amazon's core tenets, and strengths vs. weaknesses.

And now, the Conversation continues…

KC: So, I wanted to circle back and talk to you about some MNB stories that have run since our last Innovation Conversation…

I was fascinated by the story about how Kroger has decided to avoid using Amazon Web Services for its cloud needs, figuring that it makes no sense to feather the nest of direct and increasingly threatening competition.  My reaction was this seems eminently sensible - it is the kind of hardball that I think retailers ought to play more often (like by not selling products designed to promote the brands of companies that want to steal share of stomach from a store).  Do you agree with that assessment, and if this approach is adopted by more companies (because pretty much everyone competes with Amazon), does it end up creating a problem for Amazon?  And if you do agree that hardball is warranted, does that mean that food retailers probably ought to avoid using Prime Now as their e-commerce solution?

Tom Furphy: To me, these decisions come down to how a retailer wants to differentiate itself in the eyes of shopper. First, the retailer needs to understand their customers and determine how they can serve them as well as possible. Will it be low prices, high quality foods, great selection, great service, a valuable source of information, e-commerce, making their lives easier with auto replenishment or a combination thereof? Once this is determined, then it comes down to which capabilities can be partnered for within an ecosystem and what needs to be wholly developed and owned. The more differentiating the service component, the more it should be owned.

Web services is non-differentiating and certainly needs to be outsourced. As a retailer, there's really no reason to allow Amazon to enjoy the revenue from hosting your data. Given other solid cloud choices such as Oracle and Microsoft, there's no reason to even acknowledge Amazon in your tech strategy if you don't need to. So Kroger's move makes perfect sense. But it won't hurt Amazon. Their cloud business is so large that losing several retailers as customers will barely be noticed.

As far partnering with Amazon otherwise, it may not be as clear. If you are certain that you don't want to take on ecommerce fulfillment on your own, then Prime Now is a good option. Similar to Instacart or Shipt, these third party services can take care of that customer need without a significant investment. Prime Now comes with the baggage of giving Amazon more great information about your customers, but with the upside of access to more customers than you'd likely have on your own or with the others. If a large number of potential retailer customers of Amazon decide to go with competitive services, I suppose it could be problematic for Amazon in the long term.

Regardless of near term partner choices, I would advise retailers to have a path to a long term strategy, which may or may not include these fulfillment services. When ecommerce is 20% or more of store volume, I think it's important to have a strategy that you control, even if using an ecosystem of partners.

KC: It has been interesting to see that Amazon has been lowering the prices it is charging some manufacturers to list their products on its site - eight percent on lower priced goods, vs. the 15 percent it used to charge, and the 15 percent that Walmart charges and the 10 percent that Jet charges.  Help me understand - how significant is such a move?  Is there a kind of price war breaking out that could have implications for mainstream retailers?

And what about Amazon's decision to cover discounts on products sold by third-party merchants on its site?  Does this mean that traditional retailers are going to have to start being a lot sharper on price, and finding ways to respond to Amazon's ability to use algorithms to rapidly respond to market conditions?

TF: A core tenet of Amazon's strategy is to continually lower its cost structure as it gains scale so that it can, in turn, offer lower prices to customers. These customers not only include shoppers, but also partners. For example, they have lowered their Amazon Web Services prices a couple dozen times since the launch.

On the marketplace side, they are getting scale in a couple different ways. First, they continue to offer more products on the site. This allows them to attract more sellers and shoppers, which creates volume scale. The incremental cost to add more sellers to the platform is minimal, so over time they can charge less and still increase dollar profits. Also, as they build out their fulfillment center network, they are able to ship products to customers for less cost because the products aren't traveling as far. This drives a lower cost to serve within the FBA program, where third parties use Amazon's logistics to ship to the customer. As this happens, Amazon's profitability increases. They can either lower prices or generate more profit on level pricing.

This gives Amazon plenty of leeway to lower the amounts they charge merchants. It also gives them room to throw in an additional discount, which is great for the shopper. Both of these certainly make them more difficult to compete with. And I don't see either lower fees or additional discounts stopping in the foreseeable future.

In all cases, it absolutely means that other retailers need to up their game. They need to continually look for ways to improve their capabilities while ideally lowering their cost structure. This is easier said than done, especially as their costs may increase in the short term as they take on ecommerce. But it is not an option. Amazon is stealing share in droves. Retailers that don't build their ecosystems to offer a range of capabilities and competitive prices are in for a rough run to extinction. It won't happen in two or three years, but it will happen in five to ten.

KC: Finally, I'd love to hear your reaction to Amazon's decision to pull Fresh from some markets… which some people are seeing as a tacit admission of weakness or defeat, but it seems to me more like a tactical withdrawal keyed to its plans to integrate and use Whole Foods more effectively as part of its broader offering.  Thoughts?

TF: Amazon has never been afraid to end or alter experiments that aren't working. In this case, it is likely that certain locales just don't have the volume and customer density to support a full-service, van-delivered, grocery ecommerce market. This doesn't necessarily reflect on Amazon's happiness with the program or their resolve to win in the space. Sometimes the raw variables just aren't adequate. Instead of continuing to flush r&d money in these markets, the costs and efforts are likely better spent innovating elsewhere.

As Amazon expands the range of capabilities to serve grocery shoppers, especially with the acquisition of Whole Foods, they will certainly continue to work to figure out how to best serve customers in areas where the population density can't support full basket delivery. In these markets, it may be a combination of pickup points, delivery on scheduled days and click & collect at store locations. All of this will be supported by shopping automation such as subscribe and save that drives a big bulk of the volume.

This move exemplifies Amazon's acknowledgement that grocery ecommerce is hard. It certainly does not mean that they are giving up. They will continue to relentlessly innovate to serve the totality of their customers' grocery needs. They are all in.

KC: We've often quoted the Jeff Bezos line in this space, about how "it isn't an experiment if you know how it is going to turn out." In the end, I suppose, this is an example - Amazon continues to innovate and iterate, focusing on serving customer needs, and isn't afraid to make changes when circumstances require it. In the end, I think, this should be seen as a sign of strength, not weakness.

The Conversation will continue…

by Kevin Coupe

This is what I would call a win-win. There was a great lesson in persuasive retailing, and it took place at a wine tasting.

I was out in Northern California last week for a speaking engagement, and an MNB friend, Phil Costello of The Performance Group, invited me to join him at a wine tasting. I'm no fool, so of course I said yes.

The event was at a terrific store in Pleasanton called The Wine Steward, where Phil, his wife Lauri, and a group of friends and colleagues, to taste some wonderful wines, including the 2015 Pascal Jolivet 'Le Chene Marchand' Sancerre, the 2013 Sixto 'Uncovered' Chardonnay from Washington State, and the 2014 Gran Moraine Pinot Noir from Oregon's Willamette Valley.

It wasn't just tasting. We learned a lot about the wines, and both smelled and tasted them in different glasses … it was a real and shared education. (Pictures below.)

But I found myself thinking that it is a shame that this kind of education often only takes place in really good wine stores or exceptional wine departments of progressive supermarkets (like, say, Dorothy Lane Market).

Now, wine deserves this kinds of attention, because it is a complex category that most of us don't understand. But I wonder what would happen if retailers - looking to differentiate themselves from each other, and from online options - decided to invest in some educational efforts elsewhere in the store. And not just in the fresh departments; it'd be fascinating if there were folks in the aisles who knew about the products being sold there, could offer tastings and advice, and serve as a resource for their customers.

It wouldn't be exactly the same, of course. Wine is a special category. But it seems to me that there is an Eye-Opening opportunity here for stores to turn the conventional into the exceptional.

One other thing. The Wine Steward has a series of wine clubs with a variety of emphases, all designed to further its educational efforts, which translates into stronger relationships with its shoppers, which also means higher sales numbers.

In other words, actions that turn into actionable data that actually is acted upon.

Like I said, a win-win.
AdWeek has a story about how now that it is owned by Amazon, Whole Foods seems entirely focused on making organic and healthy food accessible to more people, with an emphasis on "sale items, digital coupons, recipes, delivery options and customer stories." But very little has been said about local sourcing, which also has been a hallmark of Whole Foods' approach.

Whole Foods has denied reports that it is centralizing its product acquisition process, though it has acknowledged that it seeking greater efficiencies as a way of driving down costs and prices. The company has said it wants to be seen "as a burgeoning, tech-oriented, convenient, affordable, yet hometown player."

KC's View: The story also makes the point - and I know that a number of MNB readers will agree with this - that less of an emphasis on local by Amazon/Whole Foods "could help brick-and-mortar rivals worried about Amazon's presence in the space." It creates a space for smaller companies to differentiate.

Corporate Drumbeat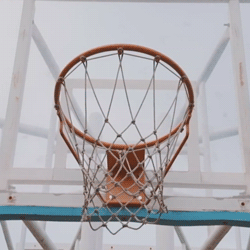 "Talent wins games, but teamwork and intelligence wins championships." -Michael Jordan

At Samuel J., we don't believe in the so-called "retail apocalypse."

"Retail self-destruction," maybe. But that only happens when companies and leaders don't adapt their stores to new competitive realities, don't create compelling customer experiences, and don't bring together exceptional talent and build extraordinary teams that can thrive and succeed even in the toughest of times.

Is this easy? Of course not. But it is achievable … especially when you have Samuel J. Associates on your team.

At Samuel J., our value never has been greater, because we understand the connection between great talent and innovative businesses. We are uniquely positioned to put together people and organizations in a way that builds expertise, cultivates leadership, and turns business challenges into business opportunities.At Samuel J, we know how to do it in a timely fashion and exceeds our clients' high expectations. And we have the winning record to prove it.

Click here to find out more.

At Samuel J. Associates, we help you find the right talent and build the right team.
Time reports on new study saying that "a new analysis of one of the country's largest and longest-running studies, drinking coffee was linked to a lower risk of heart failure, stroke and coronary heart disease. Every extra cup of coffee consumed per day reduced each of these conditions by 8%, 7% and 5%, respectively, up to at least six cups per day."

The story goes on: "Out of all the potential links to heart disease the researchers considered, one stood out after the analysis. Coffee was associated with a reduced risk for heart failure, stroke and coronary heart disease. For coffee drinkers, every 8-ounce cup per day reduced these risks by 7%, 8% and 5%, respectively, compared to people who didn't drink coffee. Almost all of the coffee drinkers in the study (97%) consumed between one and six cups of coffee a day, says Stevens, so the researchers can't know for sure if the benefits continue at even higher consumption levels."

KC's View: I'm perfectly happy to be a test case for whether higher consumption creates greater benefits. I won't even have to change my habits.

The Associated Press reports that the US Postal Service (USPS) had a $2.7 billion loss during the just-completed fiscal year, which was "better than a $5.6 billion loss in the prior year but was mainly due to fluctuations in interest rates that reduced workers' compensation expenses."

It was 11th straight year of losses for the USPS.

The story points out that annual revenue was $69.6 billion, down from $71.5 billion a year earlier. "The 2017 loss came after a double-digit increase in package delivery was unable to offset drop-offs in letter mail, which makes up more than 70 percent of total postal revenue. Mail volume fell by roughly 5 billion pieces, or 3.6 percent, as people in the digital age rely more on email for online bill payments."

The AP story notes that the USPS continues to look for operating relief, whether in the form of the ability to raise stamp prices beyond the cost of inflation, or a change in the mandate that requires it to pre-fund retiree health benefits.

KC's View: I pick on the Post Office a lot, but in all fairness, it seems to me that they're handcuffed in a lot of ways when it comes to competing.

I think what they really ought to do is hire someone like Jim Donald or Ron Johnson to come in and make enormous changes in how they compete. Bringing a little competitive, private sector juice to the endeavor could make all the difference.

It did in Ireland, where Feargal Quinn made an enormous difference. That was decades ago, though, and the competitive pressures are very different now. But not, I think, insurmountable.
The National Retail Federation (NRF) is out with a survey saying that "69 percent of Americans — an estimated 164 million people — are planning to shop or considering shopping during Thanksgiving weekend … For the first time in survey history, the numbers include Cyber Monday in addition to Thanksgiving Day, Black Friday, Small Business Saturday and Sunday."

The survey report goes on: "Of those considering shopping the long holiday weekend, the survey found that 20 percent plan to shop on Thanksgiving Day (32 million) but Black Friday will remain the busiest day with 70 percent planning to shop then (115 million). A substantial 43 percent are expected to shop on Saturday (71 million), with 76 percent saying they will do so specifically to support Small Business Saturday. On Sunday, 21 percent expect to shop (35 million) and 48 percent are expected to shop on Cyber Monday (78 million).

"Of those shopping, 66 percent said they're doing so to take advantage of deals and promotions retailers will offer, while 26 percent cited the tradition of shopping over Thanksgiving weekend and 23 percent said it's something to do over the holiday weekend. Another 23 percent said it is when they start their holiday shopping."

An MNB reader sent along a piece from Strategy & Business which features a story that starts this way:

"Most people in the business world are aware of the convergence of computer and communications technology, the shift in energy from fossil fuels to renewables, and the movement toward self-driving vehicles and robot-driven manufacturing. But only a few people are thinking intensively about how all these technological changes will fit together — along with changes in advanced manufacturing, water systems, agriculture, healthcare, and education — to generate rapid, widespread growth accompanied by a dramatic reduction in ecological footprint.

This systemic approach to the industrial future is the domain of economic theorist Jeremy Rifkin."

Rifkin, the story says, argues that "both capitalism and the fossil fuel industries are hitting limits that stem from the laws of thermodynamics. Investor-based capitalism, which focuses resources for immediate returns, will inevitably be replaced by a more distributed and streamlined network-based capitalism, alongside a sharing economy governed by a high-tech global commons … this new hybrid economic system will be made possible through the provision of solar, wind, and other renewable energy on demand, facilitated by innovations such as the Internet of Things and blockchain. In the world he envisions, the costs of producing and delivering an increasing array of goods and services will dwindle to near zero, and economies will have to learn to manage abundance — and the use of shared goods and services."

Fascinating reading, and you can check it out here.

• Marketing Daily reports that Costco's recent launching of "a home delivery service to keep up with rivals such as Amazon's Whole Foods" brought with it "a paid-search online advertising campaign touting a two-day nationwide delivery service. It also offers same-day delivery in some metro areas."

An analysis of short-term results, the story says, suggests that Costco is second only to Instacart "in US Google desktop text ad impressions and clicks on 38 grocery delivery-related keywords, including 'grocery delivery,' 'online grocery shopping' and 'grocery delivery services'."

Amazon, the story says, "took a mere 3.5% click share for the grocery delivery keyword group."


• The New York Post reports that "Boxed.com, the online retailer that's billed as the Costco for millennials, just inked a deal with Telaflora to provide flower delivery services from some 11,000 florists, which will begin this weekend. The 4-year-old discounter has been quietly adding products like fresh food, wine and hotel booking services — and now flowers — with an eye towards launching a premium membership program."
• The St Louis Post-Dispatch reports that "Schnuck Markets Inc. is adding a prototype 'store-within-a-store' in Des Peres that will sell freshly sliced artisan cured meats by Volpi Foods," which "produces a variety of Italian meats, including prosciutto, pepperoni and pancetta. Volpi will train Schnucks' employees to operate the store-within-a-store."


• Bloomberg quotes Chris Burggraeve, the former chief marketing officer for Anheuser-Busch InBev NV, as having switched his focus to the cannabis business, believing that there will be a "burgeoning market for state-sanctioned marijuana."

According to the story, Burggraeve has made two relevant investments - joining the advisory board of GreenRush Group, which says it wants to be the "Amazon of weed," and co-founding Toast, "which makes dosed, pre-rolled joints."

"This is one of the fastest-growing categories globally," he tells Bloomberg. "Why? Because people want it. When consumers want something, you ignore it at your peril."


• Private-equity firm Roark Capital Group has bid $2.3 billion to acquire Buffalo Wild Wings. If successful, the purchase would add the 1,200-unit chain to an investment portfolio that includes Arby's, Carvel, Auntie Anne's Pretzels and Carl's Jr.

The story notes that "there has been a spate of restaurant consolidation in the past year. In April, European investment fund JAB Holding Co. agreed to buy Panera Bread for roughly $7 billion. Just last week, JAB agreed to buy Au Bon Pain."

Yesterday, in a From The MNB Politics Desk report (cordoned off from other coverage to respect the desire on the part of some readers to not read about politics on MNB), I wrote about how Keurig got itself in hot water when it decided to pull advertising from the Sean Hannity show on Fox because he was less than prosecutorial in his approach to Roy Moore sex scandal that is roiling the current Alabama senate race.

I was more annoyed by the fact that Keurig seemed to back off its original position when Hannity fans started destroying their Keurig machines in protest; Keurig said it didn't want to take sides, but I argued that this seems like a perfectly reasonable issue on which to do so.

I wrote, in part:

Right now, I have a default position for the torrent of accusations of sexual harassment being made against so many people: I believe the women.

To me, the argument that many of them waited too long to make the accusations is specious. Women are coming forward now because courage begets courage. For the first time, maybe ever, they are being believed, not dismissed. And so they are coming forward.

I believe the women.

I've always agreed that businesses take a chance when they take a political position … there always is a risk that they're going to tick off half their customer base. I think companies have to be careful, though sometimes not taking a position can tick off the other half … But I think that if I had a product being advertised in the media, I'd run - not walk - away from anyone who seemed to be casting their lot with Roy Moore. And if I were Keurig, regardless of company protocols, I'd simply say that if people want to destroy their coffee machines as a way of demonstrating support for someone who may be a child molester and/or pedophile, go for it.

Again, to be clear, this is dangerous territory for any company. But sometimes it is important to take a stand, and lukewarm isn't an option.

One MNB reader responded:

You have high credibility with your audience, and so I thank you for your comments re: Moore, Hannity, Keurig, specifically the coffee company's obligation to do what they first did, take a position. It should not have been a risk for them to do that, and it's disappointing that they somewhat backed off.
 
I hope you will continue to take up topics like this.

Well, I don't have high credibility with every reader, apparently:

Kevin, you missed a few things in your comments.

"Innocent until proven guilty."

Funny how this did not somehow apply to Bill Clinton.

Did you come out against Byrd and the KKK?

Stop being so foolish, support for a candidate does not assume culpability.

Every time I read your column you are on the wrong side. At what point do you understand that all this commotion is what got Trump elected in the first place.

I would give everyone the benefit of doubt under this situation (yes even you Kevin) and we cannot as a society assume immediate guilt. The media has been trying to smear every Republican they can but I seem to have missed all the Menendez stories.

For the record…

I agree with Mitt Romney, who said that the "innocent until proven guilty" standard is for courtrooms, not this case. These events took place so long ago that there probably never will be charges or hearings.

I agree with Mitch McConnell, and most of the Republicans in Congress, who seem to have decided that Moore's protests are weak and lack credibility.

I agree with Hannity, who now is saying that if Moore does not come up with proof of innocence within 24 hours, he ought to get out of the race.

I believe the women. It strikes me as a simple choice, and I've made it.

if you think this makes me foolish or wrong, that's fine. You've made your choice.

I actually agree with your point about Bill Clinton. (I think. The Bill Clinton argument is fine, unless it is a way of not addressing the Roy Moore issue.) Michelle Goldberg had an excellent and thoughtful column in the New York Times the other day about how "revisiting the Clinton scandals in light of today's politics is complicated as well as painful," because "Democrats are guilty of apologizing for Clinton when they shouldn't have."

As for Robert Byrd's membership in the KKK … I never lived in West Virginia, so I never had the opportunity to vote for or against him. But membership in the KKK would've been a deal-breaker for me.

I do live in the New York metropolitan area, and for the record I read a lot of stories about the corruption trial of Senator Robert Menendez (D-New Jersey). So yes, you have missed them.

As for your observation that "all this commotion is what got Trump elected in the first place"… you're probably right about that, too.

Sad.

I do think, in retrospect, I made one basic mistake in this story - putting it into the realm of politics.

This ought not be thought about as a political story. This is about human decency.

Industry Drumbeat
In this fast-paced, interactive and provocative presentation, MNB's Kevin Coupe challenges audiences to see Main Street through a constantly evolving technological, demographic, competitive and cultural prism.  These issues all combine to create an environment in which traditional thinking, fundamental execution, and just-good-enough strategies and tactics likely will pave a path to irrelevance;  Coupe lays out a road map for the future that focuses on differential advantages and disruptive mindsets, using real-world examples that can be adopted and executed by enterprising and innovative leaders.

"Kevin inspired our management team with his insights about the food industry and his enthusiasm. We've had the best come in to address our group, and Kevin Coupe was rated right up there.  He had our team on the edge of their chairs!" - Stew Leonard, Jr., CEO, Stew Leonard's

Constantly updated to reflect the news stories covered and commented upon daily by MorningNewsBeat, and seasoned with an irreverent sense of humor and disdain for sacred cows honed by Coupe's 30+ years of writing and reporting about the best in the business, "Good Is Not Good When Better Is Expected" will get your meeting attendees not just thinking, but asking the serious questions about business and consumers that serious times demand.

Want to make your next event unique, engaging, illuminating and entertaining?  Start here: KevinCoupe.com. Or call Kevin at 203-662-0100.
Industry Drumbeat
Just a reminder ... Jackson Jeyanayagam, CMO of Boxed, joins Tom Furphy and Kevin Coupe to talk about his company's competitive posture, unique value proposition, and focus on family-friendly values, as well as his experience as head of digital marketing at Chipotle during its food safety crisis. Plus, Tom and Kevin discuss Amazon's integration of Whole Foods, and much more, in this inaugural edition of The Innovation Conversation Podcast.

This podcast can be played below, or can be accessed and subscribed to on both iTunes and GooglePlay.


This Innovation Conversation Podcast is sponsored by ReposiTrak, and brought to you by GMDC.
PWS 53