Join the MNB Community.
Get a Wake Up Call each morning...
Email:
Explore the MNB Archives

From The MNB Archives
Thursday, November 16, 2017
This commentary is available as both text and video; enjoy both or either ... they are similar, but not exactly the same. To see past FaceTime commentaries, go to the MNB Channel on YouTube.

Hi, Kevin Coupe here, and this is FaceTime with the Content Guy.

There have been a lot of stories in the news lately about how an awful lot of people and institutions have not been behaving well … though the good news is that people who in the past have been targets and victims now are standing up and finding the courage to speak up. There's no real way to know whether we've actually reached a tipping point at which respect for human dignity will be a priority, not an afterthought.

One good sign … The Human Rights Campaign Foundation is out with its 16th annual Corporate Equality Index, reporting that more than 600 employers across a wide variety of industries, employing millions of people, have earned "perfect scores" in terms of the creation of an inclusive workplace for members of the lesbian, gay, bisexual, transgender and queer (LGBTQ) community.

"On a practical level," the report says, "this means that millions of LGBTQ workers across America — as well as LGBTQ workers employed by multinational companies around the globe — are covered under non-discrimination policies and able to bring their full selves to work every day.

"We also continue to see major businesses ensuring that transgender employees can expect equal protections under their non-discrimination policies, gender transition guidelines, and access to inclusive health care. The number of employers offering transgender-inclusive health care coverage leapt from 647 last year to 750 this year, including 58 percent of the Fortune 500-ranked businesses."

This is just the beginning. The report notes that "the lack of consistent, explicit federal protections in employment, housing, credit, public services and other essential aspects of American life remain major barriers to full equality for the LGBTQ community."

But (and I think this is important) the report also highlights the role that private sector companies - with names like Walmart, Kroger, CVS, Costco, Walgreen and Amazon - are playing in creating equality for this community. If government are not going to to advance the causes of equality, diversity and tolerance, then companies are going to do it anyway. Let government catch up.

I think the reason actually is simple. It is good business. The companies that are being progressive in this area understand that people are their best asset, and it makes no sense to do anything that would disenfranchise potentially great employees. Plus, we live in a country where young people are more open to diversity than their elders, and enough of them put a premium on doing business with companies that are like-minded.

You can read the full, extensive report here.

We have a long way to go. Even the companies that get high marks probably aren't perfect. Prejudice is everywhere, and not just against members of the LGBTQ community. But it is good to see that standards - and consciousness - are rising, and that society, and the business community, sometimes choose to act as if guided by what Lincoln called "the better angels of our nature."

That's what's on my mind this morning, and as always. I want to hear what is on your mind.

A week before Thanksgiving, Amazon said that it would discount prices on turkeys and other products sold at Whole Foods to its Prime members.

Amazon bought Whole Foods earlier this year for $13.7 billion, immediately instituted price cuts in select categories, and began selling Alex-based technology in Whole Foods stores, and said it would open up Amazon pop-up stores in select locations for the holidays.

According to a story from TechCrunch, "Amazon is offering a small, but powerful, example of what the savings for Prime members may look like as the discount program kicks off. In an announcement, Whole Foods says that it's lowering prices on select organic turkeys to $3.49 per pound, and on no-antibiotic turkeys to $2.49 per pound, starting now.

"But Prime members will pay even less – they'll only be charged $2.99 per pound and $1.99 per pound, respectively."

In addition, prices are being cut on both private label and branded items.

According to the story, "Prime members who want to take advantage of the turkey discounts will have to print a coupon from Amazon's website to be presented at checkout. If the customer already bought a turkey, they can return to the store for a credit, the website notes. Presumably, when the two companies' systems are integrated, a physical coupon will no longer be required."

Business Insider, in its story, says that the cuts are a "sneak preview" of "what it will look like when Amazon Prime is Whole Foods' official rewards program." In addition, it said, "Whole Foods also just announced a new round of price cuts for all shoppers."

KC's View: A sneak peek, indeed.

There's never been any question that Amazon would provide highly effective tools to Whole Foods in the grocer's quest to identify and target customers; it's only been a few months since the deal closed, but there was some impatience expressed by a few analysts who wondered what was taking so long. (Not here, though.)

FYI…I got an email this morning from an MNB reader who got an email from Amazon offering her a Whole Foods coupon, which she plans to use.

This is just the beginning.

The New York Times has a story about the notion that companies had some obligation to social good - popularized of late by companies such as Starbucks, but actually a concept that dates back to the early 1600s.

An excerpt:

"In America, some early examples of corporate social responsibility (also known today as corporate citizenship, conscious capitalism and purposeful businesses) date to the late 19th and early 20th centuries with the creation of company towns for workers and the Community Chest movement, one of the first large-scale endeavors by business people to be involved in local communities … By midcentury, business philanthropy and employee volunteerism, in which corporations give away resources like money, products and services, as well as their employees' time and expertise, began to take hold."

It is a fascinating look back at thew history of corporate social consciousness, as well as an exploration of methodology and motivations … and you can read it here

Corporate Drumbeat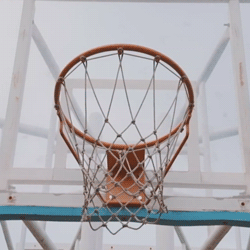 "Talent wins games, but teamwork and intelligence wins championships." -Michael Jordan

At Samuel J., we don't believe in the so-called "retail apocalypse."

"Retail self-destruction," maybe. But that only happens when companies and leaders don't adapt their stores to new competitive realities, don't create compelling customer experiences, and don't bring together exceptional talent and build extraordinary teams that can thrive and succeed even in the toughest of times.

Is this easy? Of course not. But it is achievable … especially when you have Samuel J. Associates on your team.

At Samuel J., our value never has been greater, because we understand the connection between great talent and innovative businesses. We are uniquely positioned to put together people and organizations in a way that builds expertise, cultivates leadership, and turns business challenges into business opportunities.At Samuel J, we know how to do it in a timely fashion and exceeds our clients' high expectations. And we have the winning record to prove it.

Click here to find out more.

At Samuel J. Associates, we help you find the right talent and build the right team.
Fortune reports that a year into a beta test that was supposed to end in early 2017, Amazon is getting ready to open its Amazon Go store in Seattle, a small urban format that uses sensors instead of checkouts and cashiers, automatically charging customers as they leave the store.

After a year of testing, the story says, one of the few kinks still to be worked out is "accurately charging people in groups."

Still unknown is whether, when the store opens to the public, it will sell any Whole Foods-branded items. Amazon bought Whole Foods earlier this year for $13.7 billion.

KC's View: It also is unknown what the future for the technology will be, once all the kinks are ironed out. My suspicion is that once the concept has been proven in Seattle, we may see new Amazon Go stores open in other markets, in much the same way that Amazon Books stores have rolled out - slowly and strategically, in markets where it makes sense.

• Fortune has a story about the category carried by Jet that has been kind of problematic for its owner, Walmart.

Sex toys.

Walmart executives, the story says, "had to get used to selling certain products that previously were considered too risqué for the discount chain's shelves."

Liza Landsman, the recently promoted president of Jet.com, tells Fortune that carrying such items makes sense for Jet, which tends to have a more affluent, urban customer than its corporate parent. Plus, they are often items "that people often prefer to buy in the discretion of their own homes."

To assuage Walmart and prevent customer backlash, the story says, "Jet added a 'gate' in front of its online sex toy department, so shoppers must click a button attesting that they are at least 18 years old in order to browse the selection."

Pretty funny. And Walmart thought the worst thing about Jet would be that the folks there like to drink in the office after work.

Interesting piece in the Detroit Free Press about how new programs announced by both Amazon and Walmart - the ability to let their employees deliver products to the interior of people's homes, even putting things way in the refrigerator or freezer - could have an unanticipated impact.

Experts tell the paper that using such a service will "raise liability questions and could raise home insurance rates."

It is, the story suggests, a modern reality - as "technology advances … policies will have to catch up."

• Bloomberg reports that in Canada, Loblaw plans to begin offering home delivery services in Toronto next month, in Vancouver next January, and then gradually rolling the service out to other markets. The delivery services will be provided via delivery service Instacart.

Up to this point, Loblaw's e-commerce efforts were focused on a click-and-collect program.

...with brief, occasional, italicized and sometimes gratuitous commentary…

• The Wall Street Journal reports that Toys R Us, having filed for bankruptcy protection last September, now wants permission from the court to pay $16 million in bonuses to its top management, including CEO David Brandon.

According to the story, the bonuses also would go to "16 other top executives, including Kevin Macnab, president of Toys R Us International and Carla Hassan, global chief marketing officer who joined in February. The bonuses are tied to performance targets and milestones specified by lenders and payable if the company achieves earnings for 2017 at 30% below last year's level."

Toys R Us said in its filing that "it needs to pay the incentive bonuses to senior managers as the toy retailer gears up for its critical holiday season, where it generates 40% of its yearly net sales."

I'd be a lot more impressed with a management team that wanted to pay the folks in the stores a small bonus as a way of both incentivizing and rewarding them for their continued hard work. But no, that's rarely how top managers think. They'd rather be paid extra to stick around and fix the mess they helped create.

Last week, in a FaceTime commentary about why investing in good people at retail - by hiring more of them and paying them well - is a good idea, I said the following:

I know there's a lot of talk about tax cuts creating corporate wealth that will trickle down, but I think the core weakness in that argument is that senior executives generally are rewarded for driving down labor costs and creating investor dividends - not the other way around.

Until that changes … or at least until there is investor recognition that a rewarded and invested employee class can lead to even greater dividends in the long run … I'm not sure wage stagnation ever will end.

Which made a CNBC story yesterday particularly interesting, when it focused on a CEO Council conference held by the Wall Street Journal at which chief Trump administration economic advisor Gary Cohn appeared.

The discussion, quite naturally, turned to the various tax cut plans being considered by the US Senate and House of Representatives. At one point, members of the audience were asked "whether the reform bill would cause them to spend more on growth."

Only a few responded in the affirmative.

The CNBC story goes on:

"One of the overriding issues with the plodding post-Great Recession recovery has been the lack of business investment. The administration is hoping that lower tax rates coupled with a path to bring back home the $2.5 trillion or so of overseas cash would generate the kind of investment that would boost growth to 3 percent or 4 percent a year.

"However, multiple indicators show that tax changes alone won't do the trick."

The fact is that "companies already have indicated that much of the benefits they get from tax cuts won't go directly to growth-related activities … A Bank of America Merrill Lynch corporate risk management survey over the summer found that 65 percent of companies would first use their savings to pay down the $6 trillion corporate debt tab for U.S. companies. Share repurchases were next at 46 percent while mergers and acquisitions ranked third at 42 percent. Capital expenditures were all the way down at fourth at just 35 percent."

KC's View: The proposed tax cut plans aren't just aimed at prompting greater hiring and the raising of salaries by America's employers … but those certainly are two of the goals that are part of the broader effort to jump-start an economy that everybody would like to grow faster.

If tax cuts accomplished these goals, that would be a good thing for both management and labor … but I'll stick with my original hunch, which is that it won't happen because we live in a system in which senior executives generally are rewarded for driving down labor costs and lifting up investor dividends - not the other way around. Though, to be honest, I'm a little surprised that it was a forum attended by Gary Cohn that has reinforced my opinion.

Industry Drumbeat
In this fast-paced, interactive and provocative presentation, MNB's Kevin Coupe challenges audiences to see Main Street through a constantly evolving technological, demographic, competitive and cultural prism.  These issues all combine to create an environment in which traditional thinking, fundamental execution, and just-good-enough strategies and tactics likely will pave a path to irrelevance;  Coupe lays out a road map for the future that focuses on differential advantages and disruptive mindsets, using real-world examples that can be adopted and executed by enterprising and innovative leaders.

"Kevin inspired our management team with his insights about the food industry and his enthusiasm. We've had the best come in to address our group, and Kevin Coupe was rated right up there.  He had our team on the edge of their chairs!" - Stew Leonard, Jr., CEO, Stew Leonard's

Constantly updated to reflect the news stories covered and commented upon daily by MorningNewsBeat, and seasoned with an irreverent sense of humor and disdain for sacred cows honed by Coupe's 30+ years of writing and reporting about the best in the business, "Good Is Not Good When Better Is Expected" will get your meeting attendees not just thinking, but asking the serious questions about business and consumers that serious times demand.

Want to make your next event unique, engaging, illuminating and entertaining?  Start here: KevinCoupe.com. Or call Kevin at 203-662-0100.
Industry Drumbeat
Just a reminder ... Jackson Jeyanayagam, CMO of Boxed, joins Tom Furphy and Kevin Coupe to talk about his company's competitive posture, unique value proposition, and focus on family-friendly values, as well as his experience as head of digital marketing at Chipotle during its food safety crisis. Plus, Tom and Kevin discuss Amazon's integration of Whole Foods, and much more, in this inaugural edition of The Innovation Conversation Podcast.

This podcast can be played below, or can be accessed and subscribed to on both iTunes and GooglePlay.


This Innovation Conversation Podcast is sponsored by ReposiTrak, and brought to you by GMDC.
PWS 54