Join the MNB Community.
Get a Wake Up Call each morning...
Email:
Explore the MNB Archives

From The MNB Archives
Friday, November 17, 2017
by Kevin Coupe

Sunday, November 19, is the 16th anniversary of the very first day I wrote MNB.

That's pretty cool, from where I sit … certainly the longest job I've ever had, probably because it rarely has seemed like a job.

I thank you for your patience and indulgence for all these years … it's been an interesting evolution. In the early years, I'd occasionally be asked if MNB was a blog. My response usually depended on the age of the questioner - if they were young, I'd say yes. But if they had any gray hair, I'd use another word to describe it, since these folks didn't see themselves as reading blogs. (I remember one association executive calling me a "blogger" but using a tone of voice that implied that she held the word in the same esteem as lice or bedbugs.)

The good news is that the world as changed, as we all (well, most of us, anyway) read blogs now, and listen to podcasts and stream videos and shop online and are accepting of the notion that innovation drives our lives more than ever.

And I'm proud of the fact that I'm a blogger, and have been writing a blog since before the term even was coined.

And it means so much to me that you've allowed me to not just write about business, but tell stories, weave metaphors, review books and movies and TV shows and wines and beers, and even share pieces of my life that have been happy (graduations and birthdays and anniversaries) and sad (the deaths of my dad and younger sister).

I also want to thank the sponsors who make this possible … because let's face it, without them, MNB would not exist. Do me and yourself a favor, and go check out the companies advertising on MNB … it always has been a point of pride that these are terrific companies run by terrific people. I'm proud to be associated with them.

I'm getting to the age where my friends are starting to think about retirement, and so one of the questions I get a lot is when I'm planning to step down. My response remains the same - I cannot imagine giving this up ... because for me at least, MNB, almost every day, has been an Eye-Opener.

Walmart said yesterday that its Q3 revenue was up 4.2 percent from the same period a year ago, to $123.18 billion, with profit that was down to $1.75 billion from $3 billion a year ago. (The company said profit was down because it paid down debt and settled a bribery probe.)

US same-store sales were up 2.7 percent, way above the 1.8 percent expected by analysts; Walmart said it reflected a 1.5 percent increase in store traffic.

In addition, Walmart said that its Q3 e-commerce sales were up 50 percent compared to the same period a year ago. During the second quarter, e-commerce sales were up 60 percent.

Walmart is saying that it expects e-commerce sales across its various online brands to reach $17.5 billion this year - a lot of money, but still a small fraction of its total annual sales. And, to keep it in context, projections are that Walmart will capture about 3.6 percent of all US e-commerce sales this year, up from 2.8 percent last year.

Online rival Amazon is expected to generate as much as 44 percent of total US e-commerce sales in 2017.

KC's View: Clearly Walmart is making a lot of right moves - running right at Amazon in a lot of ways, looking to leverage its stores, broadening its appeal through the acquisition of other, non-core banners, and proving itself to be nimble in ways that I, for one, am finding to be somewhat surprising.

There remain a lot of questions to be answered, raised by decisions like the one to charge more online than in-store. And it is interesting to watch Walmart invest in non-core businesses at a time when a lot of companies are divesting them.

But this certainly is shaping up to be a race. Or maybe heavyweight fight is the better metaphor.

Re/code has a story about why Amazon may have decided to stop offering its Amazon Fresh service in parts of nine states - that privately, it "laid blame on the U.S. Postal Service, which was responsible for delivering Amazon Fresh orders to customers in most, if not all, of the affected delivery areas."

According to the story, "Amazon officials have told several food brands that the USPS had delivered an unreliable experience to customers with too many late or missed deliveries, according to people familiar with the discussions. With no other good delivery options for fresh food in these areas, Amazon decided to shut down the service. These brands were also told the economics of the business were harder in the service areas that Amazon chose to shut down, because they were less densely populated."

KC's View: This just reinforces a point I've made here repeatedly - that it is always risky to outsource the delivery aspect of a transaction to someone else. I don't care if it is the Post Office or Instacart … it is putting one's brand equity into the hands of a third party that may not live up to customer expectations. When that happens, it can only damage the grocer's reputation.

Albertsons Companies announced an investment in El Rancho Supermercado, a Texas-based retailer that focuses on stores for Latino customers. El Rancho will continue to operate as an independent company headquartered in Garland, Texas, the announcement says.

According to the company, "The agreement with El Rancho provides Albertsons Companies an opportunity to invest in the fast-growing Latino grocery sector. The company already successfully operates a variety of store banners in predominantly Latino areas, and together, Albertsons Companies and El Rancho can leverage their complementary strengths to better serve customers in this growing sector."

Terms of the deal were not disclosed.

KC's View: Very smart. I think that we're going to see more of this sort of thing, as companies like Albertsons and Kroger look for niche business in which to invest, to which they can offer some efficiencies and from which they can learn ways to be more effective.

The Boston Globe reports that Dunkin' Donuts decision to shorten its name to "Dunkin'" in select locations may have "jarred some longtime customers," but it also reflects greater, more sweeping changes at a company looking to reinvent itself.

The big focus is on coffee and beverages, the company says, as it streamlines its menu and tests concepts like the one opening next month in Quincy, Massachusetts, offering mobile ordering and featuring "four drive-thru lanes: one more-or-less conventional lane with a microphone to speak into and a window to pay at, two lanes with touch-screen kiosks that drivers use to order and pay by card, and one lane for people who ordered and paid online."

Interestingly, while the company may be dropping the word "Donuts" from some of its signs, it is not stepping away from the category. Rather, it is working to figure out if it can steal back some market share from boutique doughnut shops that have become popular - the idea is to offer the same kind of variety and quality, but at a lower price.

KC's View: Dunkin' management insists that all these efforts are tests, and that there is no guarantee that these changes will go chain-wide. But it sounds to me like this is a case of a company that knows exactly how the experiments are going to turn out.

That may not be a bad thing. These changes all sound sensible. It just doesn't sound like there is much doubt at the company that these changes are the ones that a new generation of consumers will embrace, without disenfranchising traditional shoppers.

The Food Marketing Institute (FMI) yesterday released a new study saying that "more than one-fifth (or 20.4%) of the nation's economy is linked, either directly or indirectly, to the food and agriculture sectors and that more than one-fourth of all American jobs (28%) are similarly connected."

The study concluded that these sectors are responsible for more than 43 million jobs, $1.9 trillion in wages, and $894.13 billion in paid taxes - representing $6.7 trillion in total economic impact.

"This historic farm-to-fork economic analysis quantifies the impact of the jobs, wages, taxes and exports the industry makes possible," says Leslie G. Sarasin, FMI's president/CEO.  "As policymakers consider tax reform and other means to expand economic activity, I hope they will have a better understanding of how the food and agriculture sector not only feeds Americans, but also feeds the U.S. economy."

Corporate Drumbeat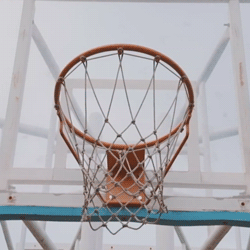 "Talent wins games, but teamwork and intelligence wins championships." -Michael Jordan

At Samuel J., we don't believe in the so-called "retail apocalypse."

"Retail self-destruction," maybe. But that only happens when companies and leaders don't adapt their stores to new competitive realities, don't create compelling customer experiences, and don't bring together exceptional talent and build extraordinary teams that can thrive and succeed even in the toughest of times.

Is this easy? Of course not. But it is achievable … especially when you have Samuel J. Associates on your team.

At Samuel J., our value never has been greater, because we understand the connection between great talent and innovative businesses. We are uniquely positioned to put together people and organizations in a way that builds expertise, cultivates leadership, and turns business challenges into business opportunities.At Samuel J, we know how to do it in a timely fashion and exceeds our clients' high expectations. And we have the winning record to prove it.

Click here to find out more.

At Samuel J. Associates, we help you find the right talent and build the right team.
• Reuters reports that Amazon has made a deal to "exclusively stream 37 top men's tennis tournaments from 2019 to its Amazon Prime Video subscribers in Britain and Ireland after it won the ATP broadcast rights from pay-TV group Sky … The deal underlines Amazon's ambition to challenge traditional pay-TV providers by using exclusive sports and entertainment content to attract people to its video service."

The National Retail Federation (NRF) is out with a new study saying that "54 percent of consumers overall plan to spend about the same" during the upcoming end-of-year holiday shopping season "as last year, with 24 percent planning to spend more. But among those ages 18-24 — which includes the oldest members of Generation Z — 46 percent say they will spend more than last year. The next-closest group was those aged 25-34 years old, with 39 percent planning to spend more."

KC's View: I always find these kinds of studies to be interesting. Sure, 46 percent of people aged 18-24 plan to spend more during the holidays this year, but that means that 54 percent plan to spend the same or less. And 39 percent of people aged 25-34 say they'll spend more, but 61 percent will spend the same or less.

These results don't strike me as being overwhelmingly encouraging.

On the other hand, maybe it is a good thing that a lot of these young folks are planning to save their money, or at least not spend it on holiday presents.

I was reading a piece yesterday in the New York Times about how the tax reform package passed by the US House of Representatives will tax the value of college tuition benefits. This will impact graduate and doctoral students, for example, who often see tuition waived or reduced in exchange for working on campus as teaching assistants and researchers. And, it'll affect families where kids are able to go to college at reduced cost because their parents work at the school; the Times offered an anecdote about Fred Vautour, who scrubbed toilets and cleaned classrooms at Boston College so his five children could go there for almost nothing.

Now, these students may have to pay taxes on those benefits - which could stop them from going to school because they don't have the money, or force them to take on onerous loans that will have an enormous impact on their futures. (The Times also writes that "under the House bill, interest paid on student loans — a deduction that more than 12 million people used in 2015 — would no longer be tax deductible.)

I've seen a lot of press releases the last few days from retail and CPG-centric associations lauding the tax reform bill, but I have to wonder if they are being a little short-sighted on this one.

I personally can think of no better investment for this country than figuring out ways to help more people to go to college. I'm not talking free-lunch Bernie Sanders stuff here, but I do think that these kinds of provisions could have the wrong sort of impact. The greater the financial burdens these students take on, the less money they'll have to spend on consumables - expenditures that have a real impact on the economy. The greater the financial burdens these students take on, the longer they will delay doing things like getting married, buying cars and houses, and having children - which are all things that pump money into the economy. The greater the financial burdens these students face, the more likely it will be that they will not go to college, or will choose less expensive paths that may not afford them the opportunities to contribute to society.

Now, maybe tax reform actually will result in less-taxed corporations hiring more people and paying them more, though I've expressed a certain skepticism about that elsewhere on MNB. But this is a gamble, and even if it pays off it isn't going to pay off overnight. And I worry about how much human capital could be lost in the shuffle.

• In Canada, CBC News reports that in addition to getting into the grocery delivery business, as announced earlier this week, Loblaw plans to close 22 unprofitable stores by the end of the first quarter of 2018.


• Advantage Solutions and Daymon Worldwide announced yesterday that they are merging, creating what they called "the most comprehensive suite of brand-centric and retailer-centric services in the U.S. and internationally" … As part of the agreement, the current equity investors in Daymon will become part owners of the holding company for Advantage and appoint members to its board of directors. Daymon will continue to operate as a separate legal entity headquartered in Stamford, Conn.

Regarding the likelihood that the new Amazon Go checkout-free store will open to the public soon, MNB reader Paul Schlossberg wrote:

Odds are that Amazon and Whole Foods (and lots of others) will be taking the next steps to (staff-free) automated stores.

Agreed.




On another subject, one MNB reader had the following observation:

I am wondering why no fast food chain that I know of has come up with a way to capitalize on Black Friday. Call it Black Fryday. Advertise it. Make it unique. Draw in customers. There are millions of people stopping and shopping at multiple retail stores (or now shopping on line but still have the day off). Why wouldn't McDonalds or Burger King or some other chain try to lure shoppers into their locations to get a deal on Black Fryday? Change McDonald's red cardboard sleeves to black for the day. Maybe this is happening already and I just don't know about it.

Not that I know of. Good ideas.




Regarding my skepticism that tax cuts will actually result in higher wages for more employees, since CEOs are judged on their ability to drive up investor value and drive down labor costs, one MNB reader wrote:

As long as corporations have the capacity to meet current/near term demand, I don't see why capital spending and/or hiring would measurably increase in the event corporate tax rates are cut.

The state of Kansas found something related when Brownback decided to cut taxes.  It seems to me that many politicians are holding up "Reaganomics" as a blueprint for future growth when this reality isn't valid.

From another reader:

The cuts are to run up the debt in a way the next administration can't easily reverse then complain about the debt and that we need to cut SS and Medicare. Ronald Reagan set up this paradigm and GOP has followed it ever since. Notice how debt is not an issue now ? It won't be until another administration takes over then it will be number one issue. Again,.. and again.




And, regarding another story, from an MNB reader:

Thank you for starting out today's Morning NewsBeat by giving kudos to companies that are raising the bar for equality. LGBTQ rights are human rights, and I'm so proud to work for a company (Kroger) that recognizes that and strives to foster an inclusive environment. Thank you for sharing these heartening numbers!

My pleasure.

In Thursday Night Football, the Pittsburgh Steelers defeated the Tennessee Titans 40-17.

I sometimes wonder if author Michael Connelly gets tired of consistently turning out not just best-selling fiction, but also high quality novels that stand among the best detective novels ever written. This sounds like hyperbole, but it really isn't … since "The Black Echo" in 1992, Connelly has turned out at least a novel of year that combine for a fascinating portrait of Los Angeles as seen through the eyes of men and women trying to maintain order and achieve justice.

"Two Kinds of Truth" is no exception. It find Connelly's main protagonist, Harry Bosch, now retired from the LAPD but consulting with the San Fernando Police Department because it allows him to indulge his passion for justice. In this new novel, there are two concurrent plots involving Bosch - a double murder that takes place in San Fernando that he is uniquely positioned to investigate, and an old case from his LAPD days in which a conviction is challenged by new evidence. If this one case goes south, it will threaten Bosch's reputation and potentially undermine virtually every other conviction he's recorded during his long career.

The prose is taut, and plots are intricately laid out, and the characterizations vivid. In short, it is another winner from one of the best novelists working today (and not just in the crime genre).

BTW…the new season of "Bosch," the excellent Amazon TV series based on the books, starts streaming early next year. Can't wait.




I think it is fair to say that I was curious about Justice League without actually looking forward to it. I fondly remember the old comics from my youth, in which Superman, Batman, Wonder Woman, Aquaman, Flash and other superheroes teamed up to defeat various criminal threats, but for the most part the recent movies about the DC comic book universe have been relentlessly bleak and depressing. (The one exception was Wonder Woman, which brought the series a new and refreshing sensibility.)

I can report that Justice League, just out this weekend, is better than most of the rest … largely, I'm guessing, because of the contributions of Joss Whedon, who co-wrote the script and stepped in to finish the film when director Zack Snyder had to step away to deal with a family tragedy. Whedon brings necessary humor and light to the proceedings, and the film is measurably better because of it.

I do think that one of the things that Justice League makes clear is how much better the actors are than much of the material they've been given. (The plot, as often is the case in these films, is silly, largely focused on some CGI-created creature who wants to take over/destroy the world.) Everybody is really good, with Ezra Miller, as Barry Allen/The Flash, running away with almost every scene he's in. Gal Gadot shines as Diana Prince/Wonder Woman, and I really liked the emotional investment that Amy Adams as Lois Lane and Diane Lane as Martha Kent bring to their small roles.

I know I'm in a minority on this one, but I really like Ben Affleck as Batman/Bruce Wayne whose heart has grown as his body has aged; there's a touching self-awareness there, especially as he realizes how much he's missed during his lifelong crusade. "He's more human than I am," he says at one point about Superman, who is, we must remember, an alien. As for Superman/Clark Kent - the film starts out with him being dead, but it gives nothing away to say that he doesn't stay that way. And Henry Cavill, for the first time ironically, comes alive in the role - he's funny and charming and, well, super.

Justice League isn't for everyone, but if you like these kinds of movies, it is a step forward for this particular fictional universe.



The other night a bunch of us were casting about for a red wine, and we found in the wine cellar (I call it that, but it actually is just a basement with wine racks) a couple of bottles of the 2012 Carlton Cellars Estate Pinot Noir - which ended up being so smooth and so delicious that we drank all of it and ordered more from the vineyard. I've always Carlton Cellars - it is a small, family owned vineyard in Oregon's Willamette Valley, consistently and passionately turning out distinctive wines that can be hard to get outside the area, but totally worth the effort.




That's it for this week. Have a great weekend, and I'll see you Monday.

Sláinte!

Industry Drumbeat
In this fast-paced, interactive and provocative presentation, MNB's Kevin Coupe challenges audiences to see Main Street through a constantly evolving technological, demographic, competitive and cultural prism.  These issues all combine to create an environment in which traditional thinking, fundamental execution, and just-good-enough strategies and tactics likely will pave a path to irrelevance;  Coupe lays out a road map for the future that focuses on differential advantages and disruptive mindsets, using real-world examples that can be adopted and executed by enterprising and innovative leaders.

"Kevin inspired our management team with his insights about the food industry and his enthusiasm. We've had the best come in to address our group, and Kevin Coupe was rated right up there.  He had our team on the edge of their chairs!" - Stew Leonard, Jr., CEO, Stew Leonard's

Constantly updated to reflect the news stories covered and commented upon daily by MorningNewsBeat, and seasoned with an irreverent sense of humor and disdain for sacred cows honed by Coupe's 30+ years of writing and reporting about the best in the business, "Good Is Not Good When Better Is Expected" will get your meeting attendees not just thinking, but asking the serious questions about business and consumers that serious times demand.

Want to make your next event unique, engaging, illuminating and entertaining?  Start here: KevinCoupe.com. Or call Kevin at 203-662-0100.
Industry Drumbeat
Just a reminder ... Jackson Jeyanayagam, CMO of Boxed, joins Tom Furphy and Kevin Coupe to talk about his company's competitive posture, unique value proposition, and focus on family-friendly values, as well as his experience as head of digital marketing at Chipotle during its food safety crisis. Plus, Tom and Kevin discuss Amazon's integration of Whole Foods, and much more, in this inaugural edition of The Innovation Conversation Podcast.

This podcast can be played below, or can be accessed and subscribed to on both iTunes and GooglePlay.


This Innovation Conversation Podcast is sponsored by ReposiTrak, and brought to you by GMDC.
PWS 52