Join the MNB Community.
Get a Wake Up Call each morning...
Email:
Explore the MNB Archives

From The MNB Archives
Monday, November 20, 2017
by Kevin Coupe

There were a couple of New York Times pieces over the weekend that I found instructive, though on the face of it they would seem to be a little contradictory.

The first was a report saying that "two-thirds of Americans stream movies and TV shows in public" and that "according to new data from the video giant Netflix, about 12 percent of Americans who watch television shows or movies outside of the home admit to having done so in a public restroom. And 37 percent say they've watched at work."

What seems clear is this: "As Americans spend more time watching video on computers, smartphones and tablets, media consumption patterns and social customs are shifting." (Like watching movies in a public bathroom stall. Yuck!)

But the second piece, an opinion column by David Sax, is about how " the love affair I once enjoyed with digital technology is over — and I know I'm not alone.

"Ten years after the iPhone first swept us off our feet, the growing mistrust of computers in both our personal lives and the greater society we live in is inescapable. This publishing season is flush with books raising alarms about digital technology's pernicious effects on our lives: what smartphones are doing to our children; how Facebook and Twitter are eroding our democratic institutions; and the economic effects of tech monopolies."

Sax writes about how analog technologies are in some cases seeing a resurgence - as in the case of print books and vinyl records, both of which are seeing sales increases. "Analog, although more cumbersome and costly than its digital equivalents, provides a richness of experience that is unparalleled with anything delivered through a screen. People are buying books because a book engages nearly all of their senses, from the smell of the paper and glue to the sight of the cover design and weight of the pages read, the sound of those sheets turning, and even the subtle taste of the ink on your fingertips. A book can be bought and sold, given and received, and displayed on a shelf for anyone to see. It can start conversations and cultivate romances.

"The limits of analog, which were once seen as a disadvantage, are increasingly one of the benefits people are turning to as a counterweight to the easy manipulation of digital. Though a page of paper is limited by its physical size and the permanence of the ink that marks it, there is a powerful efficiency in that simplicity."

While these two pieces might be seen as contradictory, what they actually illustrate is that we don't live in a world of binary choices. (Except maybe in most elections.) The only people who are "wrong," I would submit, are the people who think that everything is going to be one way or the other - all e-commerce or all bricks-and mortar, all digital books or all printed books, etc…

There always will be a mix, or a balance … though to some degree, as we go through the evolution, at times things will seem unbalanced.

Sax writes about it this way: "We do not face a simple choice of digital or analog. That is the false logic of the binary code that computers are programmed with, which ignores the complexity of life in the real world. Instead, we are faced with a decision of how to strike the right balance between the two. If we keep that in mind, we are taking the first step toward a healthy relationship with all technology, and, most important, one another."

I agree.

But I would point one thing out, when it comes to retail.

Sax writes that analog experiences can thrive when they provide "a richness of experience that is unparalleled." Set that down as a challenge to physical retailers … you don't thrive by being analog, you thrive by being unparalleled.

That's the Eye-Opener.

The New York Times has a story making the point that brands in the US these days have to be extraordinarily careful if they want to avoid becoming embroiled in political and cultural controversies … or, at the very least, have to be vigilant about the messages they send if they decide to choose sides.

Some of this has been reported here on MNB before, as when fans of Fox News commentator Sean Hannity and/or Alabama GOP Senate candidate Roy Moore shot videos of themselves destroying Keurig coffee machines after the coffee company pulled its ads from Hannity's program after he was seen as less than prosecutorial when interviewing Moore about sexual molestation allegations. Or, when companies such as New Balance and Under Armour came in for criticism from some quarters when senior executives at the two companies were supportive of the then-incoming Trump administration's pro-US business proposals.

But there have been other examples. Jim Beam has been faced with calls for a boycott after actress Mila Kunis, who appears in its commercials, let slip the fact that she makes donations to Planned Parenthood under the name of Vice President Mike Pence as a form of "peaceful protest." And the Papa John's pizza chain had to go to the unusual lengths of telling white supremacists that it doesn't want their business after it was embraced by such people when its CEO, John Schnatter, was critical of football players who kneel during the National Anthem as a way of drawing attention top what they see as racial injustice.

The Times story makes clear that some of these controversies are unexpected - as when a brand spokesperson makes a political statement that puts the brand in the hot seat. And some happen because company executives don't take a deep breath and think twice before making public statements.

KC's View: So much of this is because the US is seen as perhaps being as polarized as it ever has been. Though I'd disagree with that … I'm not sure that we're more polarized now than we were during the late sixties and early seventies. But, dissent now is being given voice through social media, which makes it seem more profound even if it only is louder.

It does seem sometimes as if everybody wants to pick a fight with someone.

Take, for example, the new - and completely predictable - kerfuffle over Starbucks' new holiday cups, generated over speculation, mostly generated on social media and picked up in the press, that this year's edition features two people holding hands, with one interpretation being that it is pair of lesbians.

The San Jose Mercury News writes that "whether they are or aren't is a matter of artistic/social/political interpretation. The drawing –it's part of a festive Christmas tree, snowflakes and holiday gifts design — shows only two sweater-wearing arms (one with bracelets) and clasped hands. The non-bracelet-wearing hand appears to be slightly larger.

"Starbucks had no comment on the gender of the arms/hands.:"

Starbucks, of course, has been accused in the past of featuring holiday cups that were not respectful enough of Christian holiday symbols. Last year, it featured a green cup that some interpreted as being anti-religious. And it would be naive, I think, to believe that the company was surprised by the debate. I suspect they're actually happy about it, figuring that anyone who objects to two people holding hands probably weren't big Starbucks consumers anyway.

In other words, Starbucks is willing to court controversy because it figures that it is good for the brand.

The lesson, I think, is pretty simple. Be vigilant about how you are positioned, and careful about the positions you take. Be extremely aware of when controversies may be overtaking you, and be nimble about responding. And finally, know that when you take a position, you'd better own it … and that backing down will almost never make you look better. (The exception to the rule is when backing down means criticizing white supremacists.)

The lesson is simple. Execution, however, is like walking through a political minefield.

The Wall Street Journal reports that China-based Alibaba Group, the world's biggest e-commerce provider, will spend $2.88 billion to acquire a 36 percent stake in Sun Art Retail Group, described as China's "the second-largest big-box retailer."

Sun Art, the Journal notes, has seen its revenue growth slow down some in recent years as the Chinese consumer class does more of its shopping online.

The story says that "Alibaba, which runs the world's largest online shopping operation, sees traditional retail venues as a way to expand its reach into fresh foods while also creating new demand for its Alipay mobile-payment business and its logistics services."

Alibaba CEO Daniel Zhang is quoted as saying that the acquisition makes sense because "physical stores serve an indispensable role during the consumer journey, and should be enhanced through data-driven technology and personalized services in the digital economy."

KC's View: That statement from Zhang strikes me as a pretty specific for exactly how the relationship between digital and bricks-and-mortar retailing should work.

It's why Amazon bought Whole Foods, and what it is trying to do with that relationship. I have to believe it is what Walmart/Jet is shooting for. And what Kroger and Albertsons and anyone else playing in the omnichannel segment has to be envisioning.

The story made me think about something else. Is it possible that Alibaba might decide that it makes sense to make a US acquisition - like Kroger or Ahold Delhaize, for example? Anything is possible, and the real question is what kind of impact such a move would have.

Corporate Drumbeat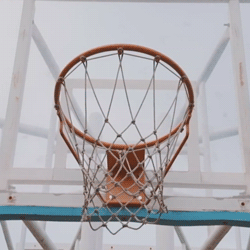 "Talent wins games, but teamwork and intelligence wins championships." -Michael Jordan

At Samuel J., we don't believe in the so-called "retail apocalypse."

"Retail self-destruction," maybe. But that only happens when companies and leaders don't adapt their stores to new competitive realities, don't create compelling customer experiences, and don't bring together exceptional talent and build extraordinary teams that can thrive and succeed even in the toughest of times.

Is this easy? Of course not. But it is achievable … especially when you have Samuel J. Associates on your team.

At Samuel J., our value never has been greater, because we understand the connection between great talent and innovative businesses. We are uniquely positioned to put together people and organizations in a way that builds expertise, cultivates leadership, and turns business challenges into business opportunities.At Samuel J, we know how to do it in a timely fashion and exceeds our clients' high expectations. And we have the winning record to prove it.

Click here to find out more.

At Samuel J. Associates, we help you find the right talent and build the right team.
The Motley Fool has the following evaluation: "Blue Apron is broken. The number of customers it serves tumbled 6% from the year-ago period to 856,000, and plunged 9% from just the second quarter. The company blames the drop-off on it spending less on marketing. It spent $34 million on marketing in the quarter, or some 16% net sales, which was a big decline from the $50 million it spent last year, when it accounted for a quarter of its sales, as well as from the $61 million it spent just before it went public … Blue Apron says the marketing spend decrease was planned all along, but that makes it seem as though it poured money into marketing ahead of its IPO to simply justify the anticipated offering price at the time."

The evaluation leads Motley Fool to come to this conclusion: "Unless someone comes along and buys Blue Apron, investors would probably do well to cut their ties to the meal kit delivery service. Another poor quarterly performance showing it continues to lose customers means an acquisition may be its only hope for survival."

KC's View: In so many ways, Blue Apron is the victim of bad timing. It has its IPO at the same time as Amazon says it plans to get into the meal kit business, and it looks so bad compared to Plated (acquired by Albertsons) and smaller rivals such as Marley Spoon, Sun Basket, and Purple Carrot.

I agree that acquisition may be the fastest and easiest solution, but in the meantime, pulling back on marketing strikes me as being counterproductive.

The Wall Street Journal reports that Sandell Asset Management, described as "an activist investor in Barnes & Noble," has proposed to the retailer that it could go private - "with the help of current shareholders and a hefty dose of borrowings" - in a deal that would value the company at more than $650 million.

According to the story, "The effort faces a number of obstacles and indeed several attempts to take Barnes & Noble private in the past decade have fallen apart.
It calls for $500 million in debt financing, which could be a difficult ask at a time when the company and the retail sector more broadly are struggling with online competition. Another roughly $250 million would come from current Barnes & Noble shareholders keeping their stakes and rolling them over into a new private entity, but Chairman Leonard Riggio would not agree to do so, the company said. He built the chain and still owns a roughly 18% stake."

The Journal goes on to say that "Sandell has said Barnes & Noble is a unique asset in retail and believes it can generate enough cash to handle a larger debt load, especially given the company's relatively low level of borrowing currently and access to a $700 million credit facility.

KC's View: It would be a mixed blessing, I think. Going private might give Barnes & Noble space to make necessary changes without worrying about its share price, but I'd worry a lot about what all that debt would do to margins and, by extension, sales when they have to raise prices to pay down the debt.

• MarketWatch reports that Walmart has pre-ordered 15 Tesla electric trucks - five for its US fleet and 10 for its Canada operations.

Walmart said in a statement that it is "excited to be among the first to pilot this new heavy-duty electric vehicle. We believe we can learn how this technology performs within our supply chain, as well as how it could help us meet some of our long-term sustainability goals, such as lowering emissions."

• Tech Crunch writes that Apple has decided not to ship its Siri-powered HomePod smart speaker system in time for the holidays, as originally planned.

The reason: Apple needs "a little more time" to get the system right.

The story concedes that "it's always smart to spend a little extra time getting things right, rather than rushing into production — a lesson numerous tech co's have learned in recent years. But this delay has got to be a a bummer for a product Apple was banking on for the holidays. The $350 speaker is the first home device to feature Siri baked in, a high-end competitor to Echo and Assistant offerings from Amazon and Google."

KC's View: Better to get it right than wrong. But with every passing day, the competition continues to make improvements and become integrated into people's lives. I'm a Mac guy through and through, but I cannot understand the argument for why I should replace my Echo with a HomePod.

• The San Francisco Chronicle reports that some Instacart independent contractors were planning no-delivery days - essentially a strike - yesterday and today in some markets as a way of protesting what they call insufficient compensation and some Instacart policies.

According to the story, "Instacart said it only expected protests by a handful of workers in Austin, Texas, and St. Louis and did not expect any service interruptions."

• Whole Foods announced that Christina Minardi, the company's Northeast Regional President, has been named to the newly created position of Executive Vice President of Operations, making her part of the company's executive team, co-leading the integration with Amazon and leading four regions of the company.

• Charles Manson, one of the most reviled and notorious mass murderers and cult leaders in history, died yesterday at age 83.

His death was announced by the California Department of Corrections. Manson had been sentenced to nine life sentences for what became known as the Tate-LaBianca murders, committed by members of the "Manson family" in August 1969.

First of all, thanks to the hundreds of folks who emailed congratulations for MNB's 16th birthday. I'm both energized and humbled by your support.




Got the following email from an MNB reader:

Kevin, you served up your views on college debt as part of the NRF study.   Honestly, I thought the commentary was more newsworthy than the NRF report. (I'm sure you carefully guard topics that can become more political but I personally feel your feedback was more eye-opening than the NRF report.)
 
I support your view on education and how important it is to the very high US standard of living we need to maintain.  
 
Taxes ... government simply cannot keep up with the free hand of the market economy. Here's a couple of ideas I've been tossing about (without the benefit of the CBO to do a cost exercise)….
 
1. I think we should discontinue all business income taxes.  0%  Two parts.  First, the internet now allows corporations to move money beyond tax borders.  We have a 35% statutory rate but an effective 18% collections and going South fast.  Too easy to hide money in the digital world.  Total US corporate tax revenue is only $355B.  Second, 0% income taxes will attract companies to the US; their families and jobs.   0% = more domestic jobs. 
 
2. We should have a 10% consumption tax to replace the corporate taxes at 0%.   10% on all internet, domestic, AND imported products.  That will make domestic goods very competitive with imports.  Collect + $1,500B revenue. Collect it at retail similar to state sales taxes.  This isn't a new idea; many countries already use VAT (value added tax) now.  The fear about VAT is that this % will continue to increase when Gov't needs money but some countries haven't increased their VAT in awhile (S Africa, for example).
 
3. Use the over collections to pay down the $20T debt. And, pay for basic college courses taught at any state institution, including junior colleges.  This will help minimize the college debt issue if everyone can get the first two years of basic courses paid.
 
4. Simplify the tax code with fewer tax breaks funded by political campaign contributions.  Make the code fair, transparent, and progressive ... 10-20-30%.  The government needs 20% of the economy to provide the services we want ... that's 20% of $18t or $3.6T. 
 
5. Few taxpayers appreciated that most of the government tax revenue is from payroll taxes ... $1.8T of $3T.  It comes in and goes back out immediately.   
 
Or, we can let politicians think they are leaders by talking about harassment claims, uranium deals, border-walls, and gun legislation that will never happen but disrupts our Congress from the work of "leading".

I'm not smart enough to be able to hold my own in a tax discussion; I simply don't know enough about the subject to be able to know the best way to be equitable and growth-oriented.

I do think I'm capable of understanding and pointing out when proposals seem to be at odds with priorities that I think are important … and you're right about me using a relatively benign NRF study as a catapult to allow me to make a point that I wanted to make.

One other thing, though. I think a continued discussion of harassment and gun legislation is not just important, but critical. Mistreating women (and the powerless in general) may be a time honored tradition among some white men in power, but it is an approach at odds with what should be our nation's basic values. And having an honest debate about how to square what is seen as an essential American right with growing gun violence in this country strikes me as what democracy is all about.

Frankly, I don't want to vote for anyone who can't handle all these issues at the same time.

On Friday, I pointed out that trade associations were supporting the tax reform bill, but suggested that if some analysts are correct that tax breaks will go mostly to corporations and may not end up with more money in the pocket of the middle class, it may not mean more sales for stores.

MNB reader Tom Murphy agreed:

This is really sad…How can these associations support tax reform that will put money in their big member-company coffers, while taking it out of the hands of their employees, and in many cases, their mainline customers.  I am with you...after having worked with retailers for nearly 25 years, I can't see any of these companies passing much if any on to employees, and only "symbolic" amounts to customers.  Any tax cut benefits will go to share buy-backs and debt reduction…in other words, Wall Street and the executives.

In Week Eleven of National Football League play…

Jacksonville 19
Cleveland 7

Tampa Bay 30
Miami 20

Baltimore 23
Green Bay 0

Detroit 27
Chicago 24

LA Rams 7
Minnesota 24

Arizona 21
Houston 31

Kansas City 9
NY Giants 12

Washington 31
New Orleans 34

Buffalo 24
LA Chargers 54

Cincinnati 20
Denver 17

New England 33
Oakland 8

Philadelphia 37
Dallas 9

Industry Drumbeat
In this fast-paced, interactive and provocative presentation, MNB's Kevin Coupe challenges audiences to see Main Street through a constantly evolving technological, demographic, competitive and cultural prism.  These issues all combine to create an environment in which traditional thinking, fundamental execution, and just-good-enough strategies and tactics likely will pave a path to irrelevance;  Coupe lays out a road map for the future that focuses on differential advantages and disruptive mindsets, using real-world examples that can be adopted and executed by enterprising and innovative leaders.

"Kevin inspired our management team with his insights about the food industry and his enthusiasm. We've had the best come in to address our group, and Kevin Coupe was rated right up there.  He had our team on the edge of their chairs!" - Stew Leonard, Jr., CEO, Stew Leonard's

Constantly updated to reflect the news stories covered and commented upon daily by MorningNewsBeat, and seasoned with an irreverent sense of humor and disdain for sacred cows honed by Coupe's 30+ years of writing and reporting about the best in the business, "Good Is Not Good When Better Is Expected" will get your meeting attendees not just thinking, but asking the serious questions about business and consumers that serious times demand.

Want to make your next event unique, engaging, illuminating and entertaining?  Start here: KevinCoupe.com. Or call Kevin at 203-662-0100.
Industry Drumbeat
Just a reminder ... Jackson Jeyanayagam, CMO of Boxed, joins Tom Furphy and Kevin Coupe to talk about his company's competitive posture, unique value proposition, and focus on family-friendly values, as well as his experience as head of digital marketing at Chipotle during its food safety crisis. Plus, Tom and Kevin discuss Amazon's integration of Whole Foods, and much more, in this inaugural edition of The Innovation Conversation Podcast.

This podcast can be played below, or can be accessed and subscribed to on both iTunes and GooglePlay.


This Innovation Conversation Podcast is sponsored by ReposiTrak, and brought to you by GMDC.
PWS 51