Join the MNB Community.
Get a Wake Up Call each morning...
Email:
Explore the MNB Archives

From The MNB Archives
Tuesday, November 21, 2017
by Michael Sansolo

Back in my college days I was given what I thought was unusual advice to improve my skills as a hockey player: take figure skating lessons. You can imagine how I first received that idea.

Weird as it seemed at the time, I gave it a try and my skating skills did improve dramatically. Of course, my ability to do a graceful one-footed 3-turn never helped when an opponent was slamming me into the boards, but I learned a wonderful lesson from the figure skating coach.

She said, "If you never fall, you aren't trying anything new." Trust me, I fell a lot and, despite myself, I learned.

That lesson came back to me last week as I read The Innovation Conversation, Kevin's regular feature with former Amazon executive Tom Furphy. When Kevin raised Amazon's decision to pull back on its Fresh program in specific markets, Tom gave an incredibly insightful answer.

"Amazon has never been afraid to end or alter experiments that aren't working." Or as the skating coach would say, you've got to fall in order to grow.

I know there are countless MNB readers who wonder why we talk about Amazon so much, but the answer is simple. The companies worth discussing are those who are pushing the envelope. That's why we talk about Amazon's experiments, successful or not.

No one knows whether Amazon Go or Fresh will be the next great thing or just a strange little idea. But the one thing Amazon never seems to do is try to skate by on reputation or past ideas.

Likewise, no one knows whether Walmart's plans to experiment with Tesla's electric trucks matter. No one can know for sure if the trucks will even work as they haven't been built yet and Tesla itself is having problems with all of its gambles.

But here's the thing: if those trucks do work they could vastly impact shipping costs for Walmart, which would translate into massive cost savings and all the competitive power that could bring. Likewise if Amazon Go (among other Amazon experiments) succeeds, it could change the entire checkout process and radically impact competition of all kinds.

So once again, you need to risk failing or falling to get better.

Obviously, Walmart and Amazon both have advantages other companies cannot even imagine. Both are so large and have access to resources - financial and otherwise - that most simply don't. And certainly in Amazon's case, the financial markets seem exceptionally willing to accept failed experiments that might tank the stocks of other publicly traded companies.

But for a second time, read (and pass along) Furphy's quote: "Amazon has never been afraid to end or alter experiments that aren't working."

It reminds us to keep trying new things and, as importantly, to recognize that when those new ideas aren't working, stop the experiment, admit failure and move on to something else. That way we minimize the mistake.

As Paul Simon sang in "Learn how to Fall:"

Oh and it's the same old story.
Ever since the world began.
Everybody got the runs for glory.
Nobody stop and scrutinize the plan.

Or as my teacher would have said: "Back on your skates!"


Michael Sansolo can be reached via email at msansolo@morningnewsbeat.com . His book, "THE BIG PICTURE: Essential Business Lessons From The Movies," co-authored with Kevin Coupe, is available on Amazon by clicking here. And, his book "Business Rules!" is available from Amazon by clicking here.

by Kevin Coupe

My friend Frieda Caplan forwarded an article from Automotive News that struck me as an Eye-Opener.

(What Frieda is doing reading Automotive News I have no idea … except she's one of the most curious people I've ever met. We all should be as open-minded and inquisitive as she is.)

The piece was by Bob Lutz, the former vice chairman and head of product development at General Motors, and focused on a automobile industry "in the throes of change."

Lutz writes:

"It saddens me to say it, but we are approaching the end of the automotive era.
The auto industry is on an accelerating change curve. For hundreds of years, the horse was the prime mover of humans and for the past 120 years it has been the automobile.

"Now we are approaching the end of the line for the automobile because travel will be in standardized modules.

"The end state will be the fully autonomous module with no capability for the driver to exercise command. You will call for it, it will arrive at your location, you'll get in, input your destination and go to the freeway.

"On the freeway, it will merge seamlessly into a stream of other modules traveling at 120, 150 mph. The speed doesn't matter. You have a blending of rail-type with individual transportation."

It all will start with trucking fleets, Lutz says, but will eventually affect the automobile industry. We already can see a possible/probable future in today's stories about how Uber has signed a deal with Volvo under which it will buy as many as 24,000 self-driving Volvos once the technology is deemed to be ready for full-scale production.

This isn't to say that automobiles as they currently exist will vanish; it is, however, likely to be a much smaller segment of the transportation industry, though dealerships as we know them will cease to exist except as a fringe business." Lutz suggests that "the companies that can move downstream and get into value creation will do OK. But unless they develop superior technical capability," their relevance will be short-lived.

"I think probably everybody sees it coming, but no one wants to talk about it," Lutz writes. "They know they will be OK for a few years if they keep providing superior technology, superior design and have good software for autonomous driving." But the transition will be underway, inevitable and inexorable, and "will be largely complete in 20 years."

It is a fascinating look into the future by someone with deep roots in the past and yet maintains a willingness to see the future for what it is, or at least is likely to be. You can read the entire story here. It is the very definition of an Eye-Opener.

The Philadelphia Inquirer reports that Ahold Delhaize "is suspending its Bfresh brand of smaller-format, urban-focused grocery stores, which it had planned to open in Philadelphia as part of a larger national rollout." The story also notes that the "Bfresh store in Brighton, Mass., is also set to close this weekend. The Brighton shop is one of three existing Bfresh locations, all of which are in the Boston area."

The move - which includes the closure of an Everything Fresh small-store format in Philadelphia that was a parallel attempt at creating a new concept - is said to be part of a broader reversion to its established Stop & Shop brand because of time, expense and effort required to establish a new retail brand.

KC's View: If Ahold Delhaize's intention is to shut down the Bfresh experiment, I think that's a shame.

I've seen several of the stores, and I liked the approach … they weren't perfect, they needed refinement and time to marinate, but the concept was intriguing and certainly worth investment. However, what I thought was most important about Bfresh was that the concept was created by a skunkworks team that was operating outside company headquarters, with smart and committed people empowered to try new things and emboldened by the reality that as consumers change, traditional retailers need to make fundamental changes. Bfresh never would've been created within the physical walls of company headquarters and the metaphysical walls of traditional thinking that has focused relentlessly on the Super Stop & Shop format for so many years.

I don't know the numbers. Maybe they were hemorrhaging money. But the mindset that created Bfresh was necessary for any traditional retailer trying to be both relevant and resonant for a new competitive reality. It seems to me that for every traditional retailer, going back to the old way of doing business is beyond unacceptable. It is a kind of retail malpractice.

Corporate Drumbeat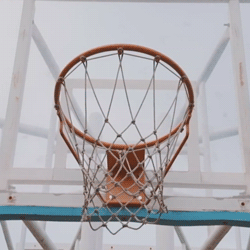 "Talent wins games, but teamwork and intelligence wins championships." -Michael Jordan

At Samuel J., we don't believe in the so-called "retail apocalypse."

"Retail self-destruction," maybe. But that only happens when companies and leaders don't adapt their stores to new competitive realities, don't create compelling customer experiences, and don't bring together exceptional talent and build extraordinary teams that can thrive and succeed even in the toughest of times.

Is this easy? Of course not. But it is achievable … especially when you have Samuel J. Associates on your team.

At Samuel J., our value never has been greater, because we understand the connection between great talent and innovative businesses. We are uniquely positioned to put together people and organizations in a way that builds expertise, cultivates leadership, and turns business challenges into business opportunities.At Samuel J, we know how to do it in a timely fashion and exceeds our clients' high expectations. And we have the winning record to prove it.

Click here to find out more.

At Samuel J. Associates, we help you find the right talent and build the right team.
Online grocer Door to Door Organics, which has been in business for 20 years and just a year ago acquired Relay Foods, has announced that it has gone out of business.

In a note posted on its website, the company said, in part: "In the end it's hard to point to one thing that led us to this conclusion. Ultimately timing of recent events in our industry and the impact that had on our funding prospects were not in our favor with the ultimate result being no path forward."

The website posting was self-congratulatory even in defeat:

"Ss a produce box delivery company operating out of a garage in Bucks County, PA and grew to be so much more. Over the years we've made nearly 3 million deliveries of organic produce and natural groceries, putting more Good Food into the hands of our customers than we ever dreamed possible all while supporting local farmers and vendors, and striving to have a positive impact on our communities … The strides we've made towards delivering on that promise and bringing you our best as a natural foods grocer are a testament to the passionate and dedicated support from both customers like you and our employees. What we achieved together was nothing short of remarkable. "

And, the site noted unfortunate timing: "We know many of you had counted on next week's deliveries for your Thanksgiving meal. We sincerely apologize that we are unable to meet your family's needs on this occasion."

KC's View: Things must've gone really badly on both the customer and investment fronts for them to shut down right before a time of year when you'd think they would be doing a lot of business. I feel bad for the employees who cast their lot with the company, for Relay Foods, and for the customers who depended on them.

CED magazine has a story about a new report from Parks Associates saying that "US households with existing broadband service will purchase nearly 55 million smart home devices in 2020 if current trends continue … The report found that although many smart home devices are still in the early adoption stage, the number of U.S. households installing smart thermostats, lights, locks, or networked cameras climbed from 12 percent earlier in the year to 15 percent."

The story quotes SVP Elizabeth Parks as saying, "Collectively, U.S. adoption of smart home products is nearing the threshold of the early majority, thanks to marketing efforts of large players, popularity of voice-based products, lower product costs, and a focus on the consumer experience in the purchase process. And consumers are beginning to recognize the value propositions of platforms such as smart video door bells and smart thermostats, which is boosting their adoption both for household use and as gifts."

KC's View: It seems to me that retailers ought to be thinking about how they can use the "smart home" movement when developing long-term strategies and tactics. They have to figure out where they fit in this continuum - it won't be every customer nor every home, but the numbers are growing and cannot be ignored.

The New York Times has a story about how some traditional bricks-and-mortar retail businesses have decided that less may be more - in part because recent events have suggested that in many cases, more isn't more.

The notion is that "cozier spaces that sell very little of anything" may be an alternative: "In intimate salons, some the size of a cafe, shoppers can examine a limited selection of merchandise and place orders for products to be delivered or collected later. The customer service is often luxurious, but so is the time commitment for shoppers. This is the antithesis of the standard shopping mall experience, with the overwhelming assortment of products, the glazed apathy of part-time store workers, the disrobed patrons bellowing from fitting rooms for another size."

Among the retailers testing this approach are Nordstrom and Urban Outfitters; Nordstrom calls its "Nordstrom Local" store on Melrose Avenue, just minutes from one of its more traditional 122,000 square foot department stores, a "concept store focused on service experiences."

"Instead of slashing prices and accelerating delivery times, praying for fickle customers to stay loyal," the story says, "many retailers are aiming higher, to become a desirable place to shop."

KC's View: In other words, more than source of product … but a potentially invaluable resource for the consumer. Which is a lot harder to compete with if you do it well.

• Business Insider reports that Walmart has a "secret laboratory" in its Bentonville, Arkansas, headquarters where it is experimenting with new food pairings as well as "creating new fruits and vegetables to better compete with Amazon."

Among them: "a cantaloupe called Sweet Spark that stays sweet year-round, tomatoes that can ship long distances without rotting, and a yellow-skinned watermelon with a consistently 'unbelievable' flavor." The new food combinations include "birthday cake flavored oatmeal and fruit punch flavored pickles, which the company named Tropickles."

The story notes that "The food inventions are part of a larger strategy at Walmart to maintain its status as the No. 1 grocer in the US by differentiating its grocery offering from competitors like Amazon, which took a $13.7 billion stake in the food business this year with the purchase of Whole Foods."

• The Wall Street Journal reports this morning that some retailers competing directly against Amazon - such as Walmart, Target and Best Buy - " are coming up with new tricks to maximize sales ahead of Black Friday. Some are offering earlier discounts to attract crowds before competition heats up Thursday, and emphasizing products not available on Amazon. Others are rewarding their most loyal customers or marking store prices lower than those online."

The story points out that in a recent study done by NPD Group, "Amazon was the top preference for places to begin shopping for the holidays." In addition, the findings show "that shoppers are making purchases earlier in the season, and more people are feeling fatigue around holiday shopping than in past years, with 41% saying they would rather plan an outing with their family and friends than exchange gifts."

In Monday Night Football, the Atlanta Falcons defeated the Seattle Seahawks 34-31.
Industry Drumbeat
In this fast-paced, interactive and provocative presentation, MNB's Kevin Coupe challenges audiences to see Main Street through a constantly evolving technological, demographic, competitive and cultural prism.  These issues all combine to create an environment in which traditional thinking, fundamental execution, and just-good-enough strategies and tactics likely will pave a path to irrelevance;  Coupe lays out a road map for the future that focuses on differential advantages and disruptive mindsets, using real-world examples that can be adopted and executed by enterprising and innovative leaders.

"Kevin inspired our management team with his insights about the food industry and his enthusiasm. We've had the best come in to address our group, and Kevin Coupe was rated right up there.  He had our team on the edge of their chairs!" - Stew Leonard, Jr., CEO, Stew Leonard's

Constantly updated to reflect the news stories covered and commented upon daily by MorningNewsBeat, and seasoned with an irreverent sense of humor and disdain for sacred cows honed by Coupe's 30+ years of writing and reporting about the best in the business, "Good Is Not Good When Better Is Expected" will get your meeting attendees not just thinking, but asking the serious questions about business and consumers that serious times demand.

Want to make your next event unique, engaging, illuminating and entertaining?  Start here: KevinCoupe.com. Or call Kevin at 203-662-0100.
Industry Drumbeat
Just a reminder ... Jackson Jeyanayagam, CMO of Boxed, joins Tom Furphy and Kevin Coupe to talk about his company's competitive posture, unique value proposition, and focus on family-friendly values, as well as his experience as head of digital marketing at Chipotle during its food safety crisis. Plus, Tom and Kevin discuss Amazon's integration of Whole Foods, and much more, in this inaugural edition of The Innovation Conversation Podcast.

This podcast can be played below, or can be accessed and subscribed to on both iTunes and GooglePlay.


This Innovation Conversation Podcast is sponsored by ReposiTrak, and brought to you by GMDC.
PWS 52