Join the MNB Community.
Get a Wake Up Call each morning...
Email:
Explore the MNB Archives

From The MNB Archives
Wednesday, November 22, 2017
This is Thanksgiving weekend here in the US, which I always think is the best holiday of the year - just food and football and family. (And almost certainly a movie or two at some point…)

As usual, because nobody in my house likes turkey, we'll be having filet mignon. And, as usual, the wines will be from Oregon, from my friends at Willamette Valley Vineyards and Carlton Cellars there. Tradition is important.

And, in keeping with tradition, MNB will be on hiatus for the four-day weekend.

Have a great holiday ... a great weekend ... and I'll see you Monday, November 27.

Slàinte!

by Kevin Coupe

Sometimes, in the rush to figure out all the technological, financial and commercial implications of e-commerce, we forget about the impact that it can have on people's lives. And so it is nice when customers offer their own reminders.

This is what happened recently when a Hannaford customer posted a video to Facebook about how the retailer's "Hannaford To Go" offering has become critical to her life, especially after a cancer diagnosis. Hannaford didn't know about it until it was posted, but clearly it is exactly the kind of missive that means the most to any company in the customer service business, and the kind that every retailer should think about as they consider their opportunities.

It is an Eye-Opener.

The Federal Communications Commission (FCC) yesterday said that it plans to roll back Obama-era net neutrality rules that were enacted in 2015 as a way to ensure that "all Web content, whether from big or small companies, would be treated equally by Internet providers," as explained by the Washington Post this morning.

The FCC, arguing that these rules suppress innovation and are an example of regulatory overreach that reduces the incentive to invest in new technologies, would instead "give Internet providers broad powers to determine what websites and online services their customers see and use," the Post writes. "Under the agency's proposal, providers of high-speed Internet services, such as Comcast, Verizon and AT&T, would be able to block websites they do not like and charge Web companies for speedier delivery of their content."

The proposed change was cheered by cable, broadband and wireless companies, but decried by "Internet companies and activists who vowed to hold demonstrations ahead of the FCC's vote."

The New York Times writes this morning that "the biggest concern is that the internet will become pay-to-play technology with two tiers: one that has speedy service and one that doesn't. The high-speed lane would be occupied by big internet and media companies, and affluent households. For everyone else there would be the slow lane."

The Post writes that the FCC will require some level of transparency: "If a provider chose to block or slow certain websites, or gave preferable treatment to content that it owned or had partnerships with, that provider would have to inform consumers of its policy on an easily accessible website."

KC's View: Just great. That's all we need - companies like Comcast, Verizon and AT&T, as well as my personal favorite, Cablevision, all of which are like robber barons in how they approach their customers - getting even more power and the ability to rip off their customers even more.

It won't hurt big companies like Google and Netflix and Amazon and Walmart/Jet, all of which will be able to afford to pay higher fees to be in the fast lane. But if you are a smaller, entrepreneurial company that is trying to innovate but doesn't have deep pockets, you're probably screwed. And, because cable companies and internet providers have all the morals of Don Fabrizio Fanucci, they'll also no doubt figure out a way to charge their consumer customers more, too. Because, in the end, they're all about making money and providing shareholder benefits.

John Oliver, on HBO's "Last Week Tonight," providing a scathing assessment of the net neutrality issue back in 2014, when the Obama administration considered abandoning the principle; in the end, it did not, in part because of a public outcry at least partially instigated by Oliver's commentary. But "Last Week Tonight" is on hiatus until January, so we'll have to wait until his return for him to do a bit of rabble-rousing, by which point it'll probably be too late.

We live in a world where pretty much everybody hates their cable company. But now we know there is at least someone who likes his cable/internet provider - Ajit Pai, the Trump administration's guy at the FCC. He's about to make them a lot richer by reinforcing their monopolistic business model.

The Street has an interview with Walmart CEO Doug McMillon in which he says that the company is likely to continue its acquisitive ways - buying retailers such as Bonobos and Moosejaw that seem to be out of synch with its core business, as well as delivery companies such as Parcel - into 2018.

"We are trying to mostly build the assortment, a customer is looking to us for not just value but they want to have a wide selection," he says.  "We are focused on busy families, so moms are important - we want to make every day easier for busy families."

McMillon also says that Walmart will continue to seek out alliances that make sense, like the recently announced deal that will have Lord & Taylor merchandise available via the Walmart site. "One of the realities of eCommerce marketing is that customer acquisition can be expensive, and so companies like Lord & Taylor are looking for traffic - I believe we have come up with a really unique partnership that will help them grow their business," McMillon says. 

KC's View: Walmart continues to surprise with its willingness to try new things and demonstrate an unaccustomed nimbleness in how it approaches business. They used to be somewhat predictable … but they seem to have committed to sometimes taking the road less traveled if it helps them chart out a more relevant business model. Which only, by the way, makes Walmart/Jet more dangerous as a competitor.

CNBC has a story about a recent panel discussion that included Amazon founder/CEO Jeff Bezos, who said that "he let his four kids play with knives at age 4 and power tools since age 7 or 8 … Because allowing them to take risks and be self-reliant teaches resourcefulness — a key trait both in business and in daily life."

Bezos said he learned this lesson was one he learned when visiting his grandfather's ranch as a kid. The ranch was in the middle of nowhere, so if something broke, they had to fix it themselves: "Together they fixed heavy machinery, performed veterinary work on his cattle and even built a house one summer."

Bezos said that being resourceful is a skill "that he and his wife have instilled in their children, ages 12 to 17. His wife's rationale, Bezos says jokingly, is that she 'would much rather have a kid with nine fingers than a resourceless kid,' which he the CEO believes is a 'fantastic attitude about life'."

KC's View: Yikes.

I'd like to think that Bezos was being either hyperbolic or metaphorical. But I suspect he wasn't.

There are a lot of things that make Bezos different from me, and now I've discovered another one. We have a neighbor with a table saw, and years ago he offered to help my son Brian with a school project … and I had to walk out of the room because I was no nervous about him being near such a sharp tool.

This is a character flaw on my part, I concede. (Though, to my credit, I did teach Brian how to make risotto.)

Business Insider reports that Walmart plans to add its pickup towers - standing 16 feet tall and eight feet wide - to 500 stores in the US.

The towers are designed to allow online shoppers to quickly pick up merchandise in-store, usually near the store's entrance, by using a barcode or by typing in an order number.

KC's View: I'm not sure what it means, but it somehow seems significant that Walmart installs these enormous towers inside its stores, and when my local Whole Foods put in an Amazon Lockers installation the other day, it is sort of off to one corner in the vestibule … not invisible, but also not ostentatious.

• The Wall Street Journal reports that "a surge in holiday shopping online has made Amazon a kingmaker. Amazon is expected to drive as much as half of all U.S. retail sales growth this year during the holidays, according to Morgan Stanley estimates. About 42 cents of every dollar spent online year-to-date went to Amazon, up from 38 cents during the holiday period a year ago, according to Slice Intelligence, which tracks a panel of more than 5 million U.S. online shoppers."

The story makes the point that Amazon has a program called Launchpad that allows businesses "to forecast demand, boost marketing and plan for Black Friday, when discounting plays a significant role in the onset of the year's most critical shopping period."

According to the Journal, "Companies are using Amazon's online reviews and marketing on the site as an alternative to persuading traditional retailers to add a new item to store shelves. In addition, the 2,100 startups that participate in Launchpad get special visibility on Amazon's website, dedicated pages that include information about the company and founders and inclusion on gift lists. Amazon also buys inventory from the startups and sells the products directly on its site.

"Amazon handpicks and invites startups to join its free Launchpad program based on a number of factors, which can include existing customer reviews, online sales performance and outside awards. For Amazon, access to early-stage brands gives the company exclusive or new, hot products and a bigger selection than rivals."


• In Toronto, the Globe and Mail reports that Loblaw "is testing a fee-based membership program to draw more consumers," mimicking approaches taken by Amazon and Costco.

The new PC Insiders program will charge members $9.99 a month or $99 a year, and offer them "a range of perks, including extra reward points and free shipping for some purchases."

PC Insiders benefits also can be used, the story says, at Loblaw-owned "Shoppers Drug Mart's beautyboutique.ca, its Joe Fresh offerings and joefresh.com online deliveries as well, and its Click & Collect e-commerce service at almost 200 of its locations."

According to the story, "The PC Insiders fee-based membership program will provide subscribers with such benefits as 20 per cent back in PC points when they buy essentials such as diapers, infant formula and PC Organics products in-store and online; 20 per cent back in PC points for Joe Fresh products in-store and online at joefresh.com; and 20 times the PC points for purchases at beautyboutique.ca. Other perks include free Click & Collect pick-up service at almost 200 Loblaw stores; free shipping for beautyboutique.ca and joefresh.com purchases; a $99 PC travel credit once a year when booking a trip on pctravel.ca (for annual subscriptions only)."

Corporate Drumbeat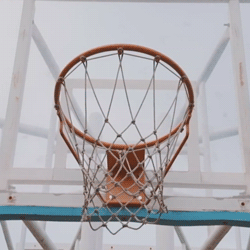 "Talent wins games, but teamwork and intelligence wins championships." -Michael Jordan

At Samuel J., we don't believe in the so-called "retail apocalypse."

"Retail self-destruction," maybe. But that only happens when companies and leaders don't adapt their stores to new competitive realities, don't create compelling customer experiences, and don't bring together exceptional talent and build extraordinary teams that can thrive and succeed even in the toughest of times.

Is this easy? Of course not. But it is achievable … especially when you have Samuel J. Associates on your team.

At Samuel J., our value never has been greater, because we understand the connection between great talent and innovative businesses. We are uniquely positioned to put together people and organizations in a way that builds expertise, cultivates leadership, and turns business challenges into business opportunities.At Samuel J, we know how to do it in a timely fashion and exceeds our clients' high expectations. And we have the winning record to prove it.

Click here to find out more.

At Samuel J. Associates, we help you find the right talent and build the right team.
• Bloomberg reports on how Coca-Cola "is taking its understanding of driving real-life traffic to the world of e-commerce. That includes upping the appearance of its 'digital shelf,' integrating with voice products like Amazon's Echo, and adding impulse buy opportunities to click-and-collect pickup lockers."

According to the story, "Coca-Cola is also getting in on the food-delivery business with meal kits and voice ordering. The Atlanta-based company has added beverage pairings to Chef'd boxes."

…will return in two weeks.

Variety reports that teen idol David Cassidy, who sung his way into the hearts of teenaged girls during the 1970s both as a solo artist and as a member of the fictional "Partridge Family" on TV, has passed away at age 67. The cause was listed as "complications from dementia … He had been hospitalized for several days with organ failure."

KC's View: A quick note if I may about a death of which I took earlier this week - Charles Manson. A few people write in to say that they thought it was inappropriate for me to mention it on MNB…

I've used the "RIP" section over the years to mention the deaths of people of note, people of interest, and people who have held some emotional connection for me. I only reported Manson's passing because he was a historical figure who defined evil during the mid 20th century … and it seemed at the moment that I should do it.

Apologies if I offended anyone. I figured that that by headlining it "Death Notice" instead of "RIP," it would make the point I wanted to make. But sometimes, for some folks, I miss the target.

Yesterday, MNB took note of a Philadelphia Inquirer report that Ahold Delhaize "is suspending its Bfresh brand of smaller-format, urban-focused grocery stores, which it had planned to open in Philadelphia as part of a larger national rollout." The story also notes that the "Bfresh store in Brighton, Mass., is also set to close this weekend. The Brighton shop is one of three existing Bfresh locations, all of which are in the Boston area."

The move - which includes the closure of an Everything Fresh small-store format in Philadelphia that was a parallel attempt at creating a new concept - is said to be part of a broader reversion to its established Stop & Shop brand because of time, expense and effort required to establish a new retail brand.

I wrote the following about Bfresh:

I've seen several of the stores, and I liked the approach … they weren't perfect, they needed refinement and time to marinate, but the concept was intriguing and certainly worth investment. However, what I thought was most important about Bfresh was that the concept was created by a skunkworks team that was operating outside company headquarters, with smart and committed people empowered to try new things and emboldened by the reality that as consumers change, traditional retailers need to make fundamental changes. Bfresh never would've been created within the physical walls of company headquarters and the metaphysical walls of traditional thinking that has focused relentlessly on the Super Stop & Shop format for so many years.

I don't know the numbers. Maybe they were hemorrhaging money. But the mindset that created Bfresh was necessary for any traditional retailer trying to be both relevant and resonant for a new competitive reality. It seems to me that for every traditional retailer, going back to the old way of doing business is beyond unacceptable. It is a kind of retail malpractice.

MNB reader Andy Casey responded:

The articles about Ahold and Amazon ending various retail experiments illustrates a rather stark reality; certainly you cant be afraid to fail but seems to me the real question is determining whether an experiment has actually failed or just hasn't been given the time / resources it needs to succeed.  Knowing the difference may be as much art as science.

Totally agree.

On the same subject MNB reader Dean Balsamo wrote:

That's too bad about Bfresh and the Fresh format in Philly.
 
It was that the latter store that first got me to reach out to the Ahold people on behalf of the magazine distributor I was working with.  I loved the feel of it. Busy. Good energy. Homespun with the wood floors and store front downtown but filled with a great selection for the changing demographics-organics, lots of fresh items, even hardware. They nailed it.

This is great, I thought. The manager who came from Whole Foods gave me the name of someone at Ahold and eventually I got in there and met with Jody, the head of the project -in the Harrisburg, PA offices.
 
She was great. Sharp. Enthusiastic  as were all the people I met focused on Bfresh.  We began to serve them and I was going into  the stores – I really wanted them to work. And also see if one of these big corporate entities could pull off a separate format.   .
 
(By the way has Kroger opened anymore of those stores like the one in Washington state? Maybe the Lucky is proving to be a better way for them to approach a different kind of format.)
 
So Bfresh gets some stores open.  Their team begins to evaluate.  My impression was there was some desire to work with the space. Try a different cash wrap approach, different merchandising. But from the conversations I had in the stores with people involved in setting them,  all the shots were being called by the  design company – Dutch I believe. So the space dictates stayed the same.
 
It seemed like over the time I worked with  them –  a new CEO coming on board at this time as well  (he saw the store and I don't' think he liked the layout.)  the energy must have taken a hit.
 
Ahold isn't  H.E.B. they just don't  the nimbleness and maybe the same kind of trust in their employees.

From another reader:

You hit the nail on the head with your opinion.

Just to add another piece in the Ahold saga…

I found it very interesting and almost comical (though it is not) that Ahold/Delhaize was ranked as one of the most friendly work environments for its employees.

I wonder how they could even print such a rose colored view point.

Everyone, to a person that I have talked to, is very unhappy with their work place in the Ahold office.  Jobs are being cut.  Responsibilities are being dramatically increased and pay scales are being lowered.  The experienced talent is being moved out, and replaced with unproven personnel.  This is in very key positions. 

Plus with the decentralization, there are just turning up the heat on an already boiling pot. 
 
Their future, in my eyes, is going to be very rocky. Market Basket and Wegmans send their best wishes.

I did get one email that challenged my thinking, from an MNB reader who quoted a line from Tom Furphy that had been quoted by Michael Sansolo in his regular Tuesday column:

Regarding Bfresh…

Why can't Ahold be viewed as "never being afraid to end or alter experiments that aren't working" instead of being accused of "retail malpractice"?

A fair point, but I think the first few emails offer a response … that a change from the skunkworks approach that launched the concept to a more corporate management may actually have doomed it. The issue isn't length of commitment, but depth of commitment.

I also think my point of view regarding Stop & Shop is colored by the fact that where I live, the company has two of the lesser stores in the fleet. Not a lot of innovation going on there - it is the very essence of a late 20th century supermarket. Which in 2017, is disappointing, and not a good sign for the ability to adjust to a changing and highly competitive future.

Industry Drumbeat
In this fast-paced, interactive and provocative presentation, MNB's Kevin Coupe challenges audiences to see Main Street through a constantly evolving technological, demographic, competitive and cultural prism.  These issues all combine to create an environment in which traditional thinking, fundamental execution, and just-good-enough strategies and tactics likely will pave a path to irrelevance;  Coupe lays out a road map for the future that focuses on differential advantages and disruptive mindsets, using real-world examples that can be adopted and executed by enterprising and innovative leaders.

"Kevin inspired our management team with his insights about the food industry and his enthusiasm. We've had the best come in to address our group, and Kevin Coupe was rated right up there.  He had our team on the edge of their chairs!" - Stew Leonard, Jr., CEO, Stew Leonard's

Constantly updated to reflect the news stories covered and commented upon daily by MorningNewsBeat, and seasoned with an irreverent sense of humor and disdain for sacred cows honed by Coupe's 30+ years of writing and reporting about the best in the business, "Good Is Not Good When Better Is Expected" will get your meeting attendees not just thinking, but asking the serious questions about business and consumers that serious times demand.

Want to make your next event unique, engaging, illuminating and entertaining?  Start here: KevinCoupe.com. Or call Kevin at 203-662-0100.
Industry Drumbeat
Just a reminder ... Jackson Jeyanayagam, CMO of Boxed, joins Tom Furphy and Kevin Coupe to talk about his company's competitive posture, unique value proposition, and focus on family-friendly values, as well as his experience as head of digital marketing at Chipotle during its food safety crisis. Plus, Tom and Kevin discuss Amazon's integration of Whole Foods, and much more, in this inaugural edition of The Innovation Conversation Podcast.

This podcast can be played below, or can be accessed and subscribed to on both iTunes and GooglePlay.


This Innovation Conversation Podcast is sponsored by ReposiTrak, and brought to you by GMDC.
PWS 52