Join the MNB Community.
Get a Wake Up Call each morning...
Email:
Explore the MNB Archives

From The MNB Archives
Monday, November 27, 2017
by Kevin Coupe

Quartz has a fascinating story that speaks to a major problem that retailers almost certainly will be facing in the relatively near future:

"In an economic climate where the top 1% own half the world's wealth, a new analysis by Credit Suisse suggests that millennials in several advanced economies are likely going to face the worst income inequality of any generation in recent memory. The report, which focuses on the US, Germany, France, and Spain, shows that millennials are generally saddled with more student debt, less inherited money, and stricter mortgages than previous generations. At the same time, a lucky few are set to become spectacularly wealthy, widening the already large gap between rich and poor."

It is an intriguing - and alarming - analysis, pointing to a confluence of factors. Millennials are more likely to go to college, but college costs have more than doubled during the past 50 years, so they have greater debt. And perhaps of this higher debt load, millennials are less likely than their elders to be entrepreneurial; it is hard to take a flyer when you've got high debt payments each month.

While there still will be wealth, Quartz makes the point that it will be in the hands of fewer people, and that's before the tax reform bill in the US that will repeal the estate tax and, some analysts feel, will be of greater help to the wealthy than the middle and upper-middle classes.

The larger, Eye-Opening point is this - if the vast majority of millennials have less money to spend, it means it will take longer before they do things like get married, buy homes, have children, and start spending the kind of money generally associated with such life decisions.

If you're in the business of selling thing to people, and your revenue and profits depend on middle class and upper-middle class people opening their wallets, this isn't good news. It bends the population and expenditure continuum in a way that may be very difficult to bend back.

Good story, and definitely an Eye-Opening one that should not be seen in a vacuum.

Retailers in the US - of both the online and bricks-and-mortar persuasion - appeared to have a very strong Thanksgiving weekend as the end-of-year holiday shopping season kicked off.

Some coverage:

• Reuters reports that "Black Friday and Thanksgiving online sales in the United States surged to record highs as shoppers bagged deep discounts and bought more on their mobile devices, heralding a promising start to the key holiday season … U.S. retailers raked in a record $7.9 billion in online sales on Black Friday and Thanksgiving, up 17.9 percent from a year ago, according to Adobe Analytics." The story goes on to say that "Adobe said Cyber Monday is expected to drive $6.6 billion in internet sales, which would make it the largest U.S. online shopping day in history."

The story also notes that "marketing firm Criteo said 40 percent of Black Friday online purchases were made on mobile phones, up from 29 percent last year."

• CNBC reports that "department stores overall appear to have fared well on Black Friday, kicking off the holiday shopping season on a high note.

"Already on Thanksgiving Day, throngs of shoppers were spotted across the country outside of places such as J.C. Penney, Macy's and Kohl's, hoping to snag limited doorbusters and other deep discounts on home goods, kitchen accessories and apparel … GlobalData's preliminary tracking figures have already predicted total Black Friday sales to have risen the most since 2011."

The story said that Macy's, which has had its share of problems lately, "confirmed that more than 16,000 people were lined up outside the Herald Square store before it opened Thursday evening. By 7 a.m. Friday, Macy's had already sold 200,000 coats, and was on track to sell more than 1 million coats, sweaters and fleece jackets by the end of the weekend." Some of this was attributed to cold weather in the northeastern US.

• At the same time, CNN reports, "Early estimates from ShopperTrak, a data analytics company that measures the number of shoppers at stores, said foot traffic "decreased less than one percent when compared to Black Friday 2016.

"A meager dip is good news for traditional retailers. As online-savvy businesses continue to gobble up more and more of the market share, companies like Macy's, JCPenney, Gap and Sears have suffered."

• USA Today reports that "online sales were pushed by consumers' growing use of mobile devices for purchases: online retail giant Amazon said that purchases made via its mobile app were 50% higher on Thanksgiving than the number placed on smartphones and tablets on the same day last year."

• At at least one major department store, anticipation of high consumer traffic is high - which is why Macy's flagship store on 34th Street in New York City is now requiring appointments for people to sit on Santa Claus's lap.

According to the Associated Press, "Eager families can go online to sign up for a time slot from 30 minutes to five days in advance. No walk-ins are allowed. Admission is free to Santaland Herald Square and runs from the day after Thanksgiving through Christmas Eve."

Official National Retail Federation (NRF) numbers will be released later this week.
KC's View: The positive way to look at this is that retailers (more of them, at least) actually are getting their acts together, understanding that they have to meet consumers where they live, create more compelling stores combined with better, more intuitive websites, and offer the right kind of financial incentives.

There's a long way to go. We have a holiday shopping season this year that is a week longer than normal, and there remains a lot of economic and geopolitical plates spinning that could fall at any moment. But for the moment, at least, the sky isn't falling.

Except at Macy's Herald Square. Somewhere, Edmund Gwenn is spinning in his grave. (Or would be, if he hadn't been cremated in 1959.)

There were three mall-related stories over the weekend that reflected changing consumer behavior and how it is getting retailers and realtors to think and act differently.

• The Wall Street Journal reported about how "mall owners long treated gyms like pool halls, unwanted tenants that attracted lower-rent visitors who were unlikely to shop. Now they're giving health clubs some of their best real estate.

"The reason is twofold. Retailers have closed hundreds of stores across the country amid increasing competition from online shopping, leaving mall owners to grapple with declining foot traffic and rising vacancies. At the same time, fitness centers have boomed and diversified, and a proliferation of smaller, boutique gyms that draw higher-end customers have created more attractive tenants that are easier to accommodate.

"The result is that health clubs that were once pariahs at malls are helping transform them into hubs of living, working and playing." One example: "Westfield has 33 U.S. malls, many with assets greater than $1 billion. More than half of them have some sort of health club, up from about 10% a decade ago."

• Meanwhile, the New York Times has a story about New Jersey's Phillipsburg Mall, writing that the Sears store there is closing its doors. "Next to Sears were rows of empty storefronts for retailers like Payless Shoes and Radio Shack, both of which have gone through bankruptcy."

Even as some bricks-and-mortar retailers seemed to be having a hopeful Thanksgiving weekend, the scene at the Phillipsburg Mall was "bleak" and "emblematic of the difficult challenges confronting many brick and mortar retailers, which are struggling to figure out how to survive Amazon's seemingly unstoppable march to dominate the American wallet.

"Analysts say retailers are expected to close more stores this year than at any time since the 2008 recession. The pressure from e-commerce, coupled with many retailers loading up on debt during better days, has led to a string of bankruptcies this year. Thousands of retail workers have lost their jobs. Overall employment in the retail industry has been declining since July — which economists say is highly unusual given that the economy is relatively strong."

To be fair, the Times notes that Sears seems not to be giving up, and that "one of the company's remodeled stores, in Wayne, N.J., was bustling on Friday morning. An employee in a red vest greeted shoppers at the door, handing out a circular showcasing the biggest deals. By noon, the checkout line was wrapped around racks of one-piece fleece pajamas and winter coats."

• At the same time, the Los Angeles Times writes about the Sears store in wealthy Santa Monica, California, which closed last April despite - or maybe because - being located "at the terminus of the Expo light rail line, across the street from Santa Monica Place shopping center and a short walk from Santa Monica Pier," all of which serve to help make it a prized location. But now it is being converted from "the former down-to-earth purveyor of general merchandise into a swanky place to work, eat or grab a beer."

According to the piece, the building "is in for big changes starting with temporary removal of the roof to make way for seismic upgrades and the creation of an atrium. In the design by House & Robertson Architects, holes will be cut in the floor plates in the middle of the building to allow the atrium's natural light to reach the basement.

"A fourth story will be added by capturing attic space between the third floor and the roof that was previously used for storage. The roof will be restored as a landscaped and furnished outdoor deck with ocean views. The roof will be an amenity for tenants of the office space for rent on the top two floors. Keys predicts that a single tenant will take all 50,000 square feet of offices."

KC's View: It is a good lesson for every bricks-and-mortar retailer. What so many malls are going through can happen to any of them, and retailers have to be prepared to adjust many of their business methods so they can be more responsive, relevant and resonant to shoppers. The alternative is obsolescence.

Corporate Drumbeat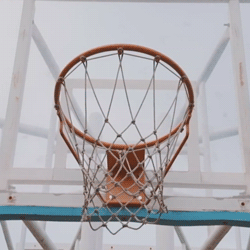 "Talent wins games, but teamwork and intelligence wins championships." -Michael Jordan

At Samuel J., we don't believe in the so-called "retail apocalypse."

"Retail self-destruction," maybe. But that only happens when companies and leaders don't adapt their stores to new competitive realities, don't create compelling customer experiences, and don't bring together exceptional talent and build extraordinary teams that can thrive and succeed even in the toughest of times.

Is this easy? Of course not. But it is achievable … especially when you have Samuel J. Associates on your team.

At Samuel J., our value never has been greater, because we understand the connection between great talent and innovative businesses. We are uniquely positioned to put together people and organizations in a way that builds expertise, cultivates leadership, and turns business challenges into business opportunities.At Samuel J, we know how to do it in a timely fashion and exceeds our clients' high expectations. And we have the winning record to prove it.

Click here to find out more.

At Samuel J. Associates, we help you find the right talent and build the right team.
Politico reports about the decisions by companies like Nestlé and , Campbell Soup to pull out of the Grocery Manufacturers Association (GMA), which means that these companies now are opposing some of GMA's long-held positions.

"The splintering of the food lobby has been driven in part by an upheaval at the grocery store, where iconic brands are stagnating as millennials and moms seek healthier and more transparent products," the story says. "But complacency and a lack of leadership at GMA are also to blame, according to interviews with more than a dozen current and former member companies, former staff and other industry leaders in Washington."

In addition, the story says, "Frustration among member companies is not limited to policy disagreements. GMA has kept up its spending even as its members are cutting costs and laying off workers to meet their quarterly targets. Pam Bailey, president and CEO of GMA, earned more than $2 million in 2016. But more fundamentally, members fault the association for not adapting more quickly to the changing consumer environment or the disruption in the marketplace."

You can read the entire, fascinating story here.

KC's View: This may seem overly simplistic, but in general I think that trade associations are best off these days if they can help their members be more responsive to consumer needs and desires, as opposed to going into a defensive posture when threats to traditional attitudes and modes of doing business emerge. That. essentially, is what GMA is charged with … and the evidence backs up the charges, especially when it comes to how it has handled things like GMO legislation around the country.

• Reuters reports this morning that "Wal-Mart Stores Inc is within striking distance of matching Amazon.com Inc's online prices for the first time, a key milestone in its effort to regain the 'low price leader' title … Wal-Mart has aggressively invested in making its prices more competitive against brick-and-mortar rivals since the start of the year.

"Now, the shrinking gap is also becoming noticeable across a broad range of product categories online, according to a price study conducted for Reuters, as well as interviews with pricing experts, retail consultants, vendors and company sources … Prices at Walmart.com are now only 0.3 percent more expensive than Amazon on average, according to the study by retail data analytics firm Market Track."

• The New York Times has a story about how "Amazon, always on the lookout for ways to lower prices, has been aggressively recruiting Indian vendors to sell their goods directly on the e-commerce giant's American site. At least 27,000 Indian sellers have signed up since Amazon began the outreach two years ago. They range from giants like Reliance Industries, a conglomerate that hawks its Titan watch line on the site, to smaller firms like The Boho Street, a peddler of vegan tapestries, incense and handcrafted copper mugs."

The result, the story says, "is lower prices for consumers because selling foreign goods through the e-commerce giant cuts out some of the usual costs of a traditional importer. But it is also beneficial to Amazon, which gets to add to its enormous product lineup and charge sellers hefty fees."

The Times goes on: "The growth of Amazon's Indian global seller program shows how sophisticated the Seattle retailer's strategy has become. The company operates India's second-largest e-commerce site, Amazon.in, which caters to the country's growing base of online consumers. But Amazon also sees India as a source of cheap and high-quality products that can be sold on its American site, especially in crucial categories like apparel, to help it take market share from competitors like Walmart."


• MarketWatch reports that at its 13 bricks-and-mortar Amazon Books stores, the company has been giving shoppers who spend $30 or more "a $10 discount to be used on the e-commerce giant's website."

The promotion started last Wednesday, and ends today.

• The Toronto Sun reports that Sobey's, Canada's second largest supermarket retailer, "will be cutting about 800 office jobs across Canada as part of efforts to create one efficient national organization out of five regional operations." The story notes that Sobey's "faces many of the same challenges in the industry: competition from new rivals, higher costs from rising minimum wages in some areas and technological change."

Michael Medline, CEO at Sobeys and its parent company, Empire Co. Ltd., says that "this will allow us to be more efficient in many ways and to be more agile as we pursue new opportunities to compete and win the loyalty of Canadians."

MNB reader Tom Murphy wrote:

A client asked me the other day what I thought the most important innovation in retail will be over the next 5 years.  I'll admit, lots of shiny objects went through my mind, but I finally settled on "The Store".

This is the store that works for a given retailer, with a given customer strategy, with a given ecommerce & supply chain model, in a given market segment, against a given set of competitors.  Many of today's stores are dead…they are too big, jammed full of commodity products and poor services, located in the wrong places, overcome by a poor customer experience, bored employees and operational disciplines from the 1970's.

The store of the future ("The Store") is alive and vibrant, a community and meeting place, a location chocked full of unique experiences and desirable products, staffed by people who care and lead by those who understand that success is fleeting for those who can't change fast enough or innovate continuously.
 
Most retailers need to ask, which store is mine?



Got the following email from MNB reader Tom DeLuca:

Regarding the MNB Walmart Watch report of Walmart working on "new food pairings as well as "creating new fruits and vegetables to better compete with Amazon," as a resident of the greater Bentonville area and shopper of Walmart (necessity, not choice), I am appalled that Walmart is reaching for higher-level offerings when they can't even get the core right.  No pun, but my wife often laments that she wishes she could buy fresh, not rotten or bruised apples once again (like we used to do when we lived in ports elsewhere).

In my humble opinion, a grocer isn't a location that sells limited selections of shelf-stable "franken-foods", rather, has an expansive selection of fresh fruits and better for you meal solutions.



On the subject of "smart home" innovations, one MNB reader wrote:

While our household is intrigued by these smart home innovations, we remain nervous about the security implications, especially when it comes to door locks or alarm systems.
 
Hooking up all of our appliances to the internet just seems like an invitation to get hacked. For now the lure of convenience doesn't outweigh the potential security risks we face from these developing technologies.



Finally, we had a piece the other day about how Amazon founder/CEO Jeff Bezos "let his four kids play with knives at age 4 and power tools since age 7 or 8 … Because allowing them to take risks and be self-reliant teaches resourcefulness — a key trait both in business and in daily life" … Bezos said that being resourceful is a skill "that he and his wife have instilled in their children, ages 12 to 17. His wife's rationale, Bezos says jokingly, is that she 'would much rather have a kid with nine fingers than a resourceless kid,' which he the CEO believes is a 'fantastic attitude about life'."

I commented, in part:

There are a lot of things that make Bezos different from me, and now I've discovered another one. We have a neighbor with a table saw, and years ago he offered to help my son Brian with a school project … and I had to walk out of the room because I was no nervous about him being near such a sharp tool.

This is a character flaw on my part, I concede. (Though, to my credit, I did teach Brian how to make risotto.)

One MNB reader responded:

There are many ways to be resourceful.  While folks that can fix things are great, I would never turn my nose up at someone who makes great risotto.

Thank goodness that Mrs. Content Guy feels the same way.

In Week Twelve of National Football League action:

Minnesota 30
Detroit 23

LA Chargers 28
Dallas 6

NY Giants 10
Washington 20

Cleveland 16
Cincinnati 30

Carolina 35
NY Jets 27

Tennessee 20
Indianapolis 16

Tampa Bay 20
Atlanta 34

Miami 17
New England 35

Chicago 3
Philadelphia 31

Buffalo 16
Kansas City 10

Seattle 24
San Francisco 13

Denver 14
Oakland 21

New Orleans 20
LA Rams 26

Jacksonville 24
Arizona 27

Green Bay 28
Pittsburgh 31

A rumination from the Content Guy…

It is worth noting that this week marks the 75th anniversary of the release of Casablanca, one of the greatest of all American movies.

It isn't just the fact that Casablanca is a legitimate classic that makes it worth celebrating this anniversary in this space. It is the fact that it is a movie that has characters and plot points that are replete with business lessons … many of which are detailed in "The Big Picture: Essential Business Lessons from the Movies," the book that Michael Sansolo and I authored several years ago (available on Amazon by clicking here).

But for the purposes of this milestone, let's consider some of the backstory surrounding Casablanca. It never was thought of as being the stuff that dreams are made of (to steal a quote from another Humphrey Bogart film, The Maltese Falcon, which itself cribbed the line from Shakespeare). In fact, it was a time when Hollywood turned out hundreds of movies; while Casablanca had high-class acting talent involved with it (Bogart, Ingrid Bergman, Claude Rains, director Michael Curtiz), it also was based on an unproduced play and was rushed into theaters to take advantage of the Allied invasion of North Africa, which had just occurred. The iconic theme song, "As Time Goes By," wasn't even original to the movie. (There always have been rumors that Ronald Reagan and Ann Sheridan were supposed to play the roles taken by Bogart and Bergman, but they've been largely discredited.) And, the "round up the usual suspects" ending at the airfield was actually written late in the process, while the movie was being filmed, because the twin brothers who wrote most of the movie, Julius J. Epstein and Philip G. Epstein, weren't sure how to end it. (I saw Julius Epstein recall the process when he spoke at a film class I took in the mid-seventies at Loyola Marymount University.)

The point is that Casablanca never should've been a classic. But it is, largely because of a unique combination of talents and circumstances and, let's face it, just plain luck … not to mention the fact that when a business takes that many swings, eventually it is bound to connect.

In the end, that's what every retailer and marketer has to do. Take lots of chances, assemble lots of pieces with promise, and look for opportunities even in places where others aren't looking. And then, hope magic happens … and if it doesn't, try again.

It's still the same old story. A fight for love and glory. On that, you can rely.
Industry Drumbeat
In this fast-paced, interactive and provocative presentation, MNB's Kevin Coupe challenges audiences to see Main Street through a constantly evolving technological, demographic, competitive and cultural prism.  These issues all combine to create an environment in which traditional thinking, fundamental execution, and just-good-enough strategies and tactics likely will pave a path to irrelevance;  Coupe lays out a road map for the future that focuses on differential advantages and disruptive mindsets, using real-world examples that can be adopted and executed by enterprising and innovative leaders.

"Kevin inspired our management team with his insights about the food industry and his enthusiasm. We've had the best come in to address our group, and Kevin Coupe was rated right up there.  He had our team on the edge of their chairs!" - Stew Leonard, Jr., CEO, Stew Leonard's

Constantly updated to reflect the news stories covered and commented upon daily by MorningNewsBeat, and seasoned with an irreverent sense of humor and disdain for sacred cows honed by Coupe's 30+ years of writing and reporting about the best in the business, "Good Is Not Good When Better Is Expected" will get your meeting attendees not just thinking, but asking the serious questions about business and consumers that serious times demand.

Want to make your next event unique, engaging, illuminating and entertaining?  Start here: KevinCoupe.com. Or call Kevin at 203-662-0100.
Industry Drumbeat
Just a reminder ... Jackson Jeyanayagam, CMO of Boxed, joins Tom Furphy and Kevin Coupe to talk about his company's competitive posture, unique value proposition, and focus on family-friendly values, as well as his experience as head of digital marketing at Chipotle during its food safety crisis. Plus, Tom and Kevin discuss Amazon's integration of Whole Foods, and much more, in this inaugural edition of The Innovation Conversation Podcast.

This podcast can be played below, or can be accessed and subscribed to on both iTunes and GooglePlay.


This Innovation Conversation Podcast is sponsored by ReposiTrak, and brought to you by GMDC.
PWS 53