Join the MNB Community.
Get a Wake Up Call each morning...
Email:
Explore the MNB Archives

From The MNB Archives
Tuesday, November 28, 2017
by Michael Sansolo

You don't have to be a great student of history to remember that the first phone call made by Alexander Graham Bell was essentially a shout out for help to his assistant. Thomas Watson. Or that Samuel Morse's first telegram simply asked, "What hath God wrought?"

But here's one you might not know: the first SMS text ever sent went between two computer engineers and read, "Merry Christmas." (And no, the response wasn't ROFLMAO, followed by some emojis.)

That historic text was sent 25 years ago this very week - specifically on Dec. 3, 1992.

(It is a big week for anniversaries. yesterday, Kevin wrote about the fact that it is 75 years ago this week that Casablanca was released.)

There are times we work hard here at MNB to find business lessons in virtually anything and we have lots of fun doing it. But sometimes it requires little to no effort.

Recently I had the honor to speak at the 25th anniversary conference of a trade association in the country of Colombia. In preparing for my speech, I decided to research how technology had changed the world in those 25 years and stumbled onto that two-word holiday greeting and the text revolution that followed.

Somehow it hit me that 1992 doesn't feel all that long ago to me. "Seinfeld" was on television and the New York Mets were still lousy. (The Mets were only marginally better in 1992 … they had a 72-90 record, compared with their 70-92 record in 2017.)

Beyond that though, technology has made it a completely different world. Consider the following:

Start with texting in SMS or short messaging services. At first, the idea didn't really take off. Three years after that first holiday greeting the average cell phone user was sending less than one text every two months. Today there are 16 million texts sent every minute; 23 billion every day; and more than 8 trillion a year. In comparison, that's twice the number of voice phone calls made.

Consider websites. In 1992 there were only 10. It would be two more years until the appearance of Yahoo, three years until Amazon and seven until Google. Today there are more than one billion websites although the number has both risen and declined in recent years.

In so many ways the world has completely changed in 25 short years and, if anything, the change seems to be coming ever faster. And that's why you need to re-read and internally discuss Kevin's Monday articles on Black Friday and how shopping malls are making adjustments.

The lesson in all of this is so straightforward: the world is and has changed for all of us at warp speed. And that means we cannot take anything for granted.

All the traditional ways of shopping, advertising, marketing, recruiting, communicating and, well, you name it are evolving. Twenty-five years ago, texting didn't exist and this morning, in the few minutes it took you to read this article, millions of those messages have been sent worldwide.

It's a new world seemingly every day. Merry Christmas indeed.

Michael Sansolo can be reached via email at msansolo@morningnewsbeat.com . His book, "THE BIG PICTURE: Essential Business Lessons From The Movies," co-authored with Kevin Coupe, is available on Amazon by clicking here. And, his book "Business Rules!" is available from Amazon by clicking here.

by Kevin Coupe

Go figure. There are no nuts in coffee. But convincing some folks of that has turned into a marketing problem for one iconic coffee brand.

The story is in this morning's New York Times, and looks at Chock full o'Nuts coffee, well known in New York but beyond the Hudson River, not so much.

When "the quintessentially recognizable can crossed the Mississippi River in a push to go national, concerns arose about one word on the label that might not play well in Omaha or Oklahoma City — nuts." The issue never came up in focus groups, but coffee drinkers with nut allergies figured they couldn't drink it.

According to the Times, "To those whose day cannot start without a cup, saying that 'Chock full o'Nuts' has no nuts sounds as contradictory as movie titles like 'Eyes Wide Shut' and 'True Lies.' Do people really think that Chock full o'Nuts cans are chock-full of nuts?

"Apparently so. Convincing consumers that there are no nuts in Chock full o'Nuts is, well, a tough marketing nut to crack."

The first step - designing the familiar can so now there now is a giant disclaimer - "No Nuts."

It is an Eye-Opening example of exactly how important it is for companies to be transparent, even about issues that marketers think are well-known of self-evident.

Just because you know it doesn't mean the shopper does.

The Wall Street Journal reports that companies such as Walmart and Kroger "are increasingly demanding their suppliers deliver on time, imposing fines for late shipments as they try to keep customers satisfied and better compete with online retailers like Amazon.

"Kroger Co. is fining suppliers $500 for every order that is more than two days late to any of its 42 warehouses, and Wal-Mart Stores Inc. is charging suppliers monthly fines of 3% for deliveries that don't arrive exactly on time, according to the retailers. They began issuing most fines in August." Walmart reportedly also has indicated that offending suppliers could lose shelf space if they don't improve.

According to the story, the tightening terms are because of $75 billion in losses that accumulate each year because of out-of-stock or unsaleable items; at a time when tougher competition is leading to shrinking margins, retailers are looking for any possible way to remain competitive and generate revenue any way they can. While "the issue is a costly one for suppliers, as making necessary improvements to meet tighter delivery windows is time-consuming and complicated," manufacturers don't have much choice, even if it squeezes margins on their end.

KC's View: This strikes me as one of those cases where efficiency and effectiveness dovetail. Companies have to be efficient about getting the right merchandise onto store shelves in a timely fashion, so that retailers can effectively serve the needs of their customers.

One of the first things I look at when I go into a store is how much empty space there is on the shelves. Out of stocks are a dead giveaway of a store that is not getting it done as well as it can/should.

Corporate Drumbeat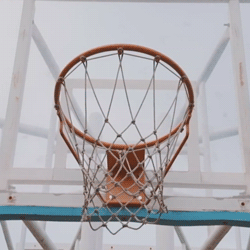 "Talent wins games, but teamwork and intelligence wins championships." -Michael Jordan

At Samuel J., we don't believe in the so-called "retail apocalypse."

"Retail self-destruction," maybe. But that only happens when companies and leaders don't adapt their stores to new competitive realities, don't create compelling customer experiences, and don't bring together exceptional talent and build extraordinary teams that can thrive and succeed even in the toughest of times.

Is this easy? Of course not. But it is achievable … especially when you have Samuel J. Associates on your team.

At Samuel J., our value never has been greater, because we understand the connection between great talent and innovative businesses. We are uniquely positioned to put together people and organizations in a way that builds expertise, cultivates leadership, and turns business challenges into business opportunities.At Samuel J, we know how to do it in a timely fashion and exceeds our clients' high expectations. And we have the winning record to prove it.

Click here to find out more.

At Samuel J. Associates, we help you find the right talent and build the right team.
The United Fresh Produce Association is out with its Q3 FreshFacts on Retail Report, concluding that US household trips to purchase fresh food were up 0.8 percent in the past year, compared to a 0.3 percent increase in trips to buy groceries in general.

At the same time, the average shopping basket including fresh foods was $63, compared with the average $41 overall.

Fresh produce sales during the quarter were up 2.5 percent, United said, compared with increases of 1.2 percent for seafood, 0.7 percent for deli and 0.6 percent for bakery; meat sales were up 2.6 percent during the quarter, making it the only store category with a higher growth rate than produce.

KC's View: Makes sense. Fresh foods can be where retailers communicate their differences, as opposed to their similarities.

When Walmart Buys E-Commerce Companies, Their Benefits Shrink
The New York Times reports this morning that as Walmart acquires e-commerce companies to bolster its ability to compete with Amazon - over the past year it has spent roughly $4 billion on such purchases - it is having an impact on those companies' employees.

"Last month," the story says, "many learned that their potential out-of-pocket costs for medical expenses would increase in 2018 at a rate far exceeding the overall rise in health care costs — reaching thousands of dollars in many cases."

The change plays to perceptions that Walmart is tightfisted with health care benefits, an image it has tried to shake in recent years. "But with costs rising in recent years, Walmart has reversed course in some ways. In 2011, it raised some premiums by more than 40 percent. Three years ago, it ended coverage for employees working fewer than 30 hours per week on average."

The Times writes that "Walmart says the share of its employees eligible for company-sponsored coverage, and of those choosing it, is slightly above the industry norm. But the health benefits it offers in its online operations appear to be inferior to those of many e-commerce competitors."

KC's View: I was in a Moosejaw store not long ago, and asked the people working there how being acquired by Walmart had affected them. They said they were hardly aware of any change … but that was pretty early in the process, and I suspect they hadn't seen any impact on their benefits.

One of the things that make companies special is how they treat their employees, and that is reflected in salary and benefits. Especially in a low-unemployment climate, Walmart risks losing the people who make some of these companies special … and in an effort to move to a lower common denominator, could find themselves wondering why their investments are not paying off at expected levels.

Ten years after it was introduced to US consumers and revolutionized the yogurt category, Chobani apparently feels comfortable enough with its differentiated positioning that it is removing the words "Greek Yogurt" from new packaging being introduced this week.

According to the Associated Press, "The yogurt inside will stay the same. Its packaging will be more muted than the current bright white, use a new font and style, and feature watercolor paintings of fruits rather than photographs of strawberries and peaches."

Peter McGuinness, Chobani's chief marketing officer, tells the AP, "What this new identity enables us to do is start to seed, if you will, us going into other areas beyond yogurt."

The Los Angeles Times has a story about how print catalogs seem to be making a comeback: "In a time of explosive growth for online buying, retailers and shoppers are showing renewed interest in a humble purchasing device that uses paper instead of pixels."

Among the companies making commitments to print catalogs are Sears, Toys R Us, Wayfair, and Neiman Marcus.

According to the Times, while "fewer catalogs are in the mail these days, 9.8 billion in 2016 compared with the 2007 peak of 19.6 billion," there seems to be some evidence (from the Data & Marketing Association and the U.S. Postal Service, natch) that "consumers are paying more attention to them than ever … A survey included in a recent DMA report found that nearly one-third of those polled said getting a catalog drove them to shop online."

KC's View: I don't know about you, but when I saw this story I wasn't really surprised. It confirmed something that I sort of knew intuitively, which is that we've been getting a lot more catalogs in the mail this year … almost of which are going right into recycling. What a waste.

Good piece in Fast Company about the issue of deed restrictions, which "are typically put in place when a grocery store that owns a particular property decides to sell it, but wants to limit competition - perhaps pushing customers to shop at another branch of its own chain farther away."

While some might think that food deserts are created when a neighborhood cannot sustain a grocery store, this story makes clear that they actually can be created by legal covenants that prevent them from opening for competitive reasons. And the problem is that many of the people affected - by definition, people who live in less affluent areas - "are not even aware that restrictive covenants on grocery stores exist, or may not have the bandwidth to address it."

You can read the entire story here.

• The BBC reports that British e-commerce pure play Ocado has signed a deal with French chain Groupe Casino that will have it building "an automated warehouse to serve the Greater Paris area and the Normandie and Hauts de France regions … Work on the new centre in France will start immediately and is expected to take at least two years.

"Groupe Casino will also use Ocado's e-commerce technology to develop its own online business, starting with its sub-brand monoprix.fr."

According to the BBC story, "Ocado's chief executive Tim Steiner said: "We believe that the scalable, modular end-to-end solutions provided by the Ocado Smart Platform will allow retailers such as Groupe Casino to build their online grocery offer in a way that is profitable and sustainable, creating value for customers, suppliers and shareholders."

• Public Super Markets announced that it has selected Mount Pleasant, South Carolina - just east of Charleston - as the second location for its new GreenWise Market concept, a 25,000 square foot store focusing on the specialty, natural and organic sector. The store is expected to open in early 2019.

Publix said that the first newly redesigned GreenWise Market is currently under construction near Florida State University in Tallahassee, Florida. It is expected to open late 2018.


• The Boston Globe reports that expansion-minded German discounter Aldi plans to open two stores in Massachusetts this week, in Brockton and Wareham.

The two locations will put Aldi in direct competition with such area retailers as Market Basket, Stop & Shop, Shaws, Walmart and Save-A-Lot.


• A coalition of state retail associations, representing states ranging from Alabama to Wisconsin, has sent a letter to the House of Representatives endorsing .R. 620, known as the ADA Reform and Education Act of 2017.

According to the letter, "The bill includes several common sense provisions that help protect businesses from frivolous lawsuits brought by ethically questionable lawyers who are simply seeking a payout -- not to protect disabled patrons."

Industry Drumbeat
In this fast-paced, interactive and provocative presentation, MNB's Kevin Coupe challenges audiences to see Main Street through a constantly evolving technological, demographic, competitive and cultural prism.  These issues all combine to create an environment in which traditional thinking, fundamental execution, and just-good-enough strategies and tactics likely will pave a path to irrelevance;  Coupe lays out a road map for the future that focuses on differential advantages and disruptive mindsets, using real-world examples that can be adopted and executed by enterprising and innovative leaders.

"Kevin inspired our management team with his insights about the food industry and his enthusiasm. We've had the best come in to address our group, and Kevin Coupe was rated right up there.  He had our team on the edge of their chairs!" - Stew Leonard, Jr., CEO, Stew Leonard's

Constantly updated to reflect the news stories covered and commented upon daily by MorningNewsBeat, and seasoned with an irreverent sense of humor and disdain for sacred cows honed by Coupe's 30+ years of writing and reporting about the best in the business, "Good Is Not Good When Better Is Expected" will get your meeting attendees not just thinking, but asking the serious questions about business and consumers that serious times demand.

Want to make your next event unique, engaging, illuminating and entertaining?  Start here: KevinCoupe.com. Or call Kevin at 203-662-0100.
Industry Drumbeat
Just a reminder ... Jackson Jeyanayagam, CMO of Boxed, joins Tom Furphy and Kevin Coupe to talk about his company's competitive posture, unique value proposition, and focus on family-friendly values, as well as his experience as head of digital marketing at Chipotle during its food safety crisis. Plus, Tom and Kevin discuss Amazon's integration of Whole Foods, and much more, in this inaugural edition of The Innovation Conversation Podcast.

This podcast can be played below, or can be accessed and subscribed to on both iTunes and GooglePlay.


This Innovation Conversation Podcast is sponsored by ReposiTrak, and brought to you by GMDC.
In Monday Night Football, the Baltimore Ravens defeated the Houston Texans 23-16.
PWS 51