Join the MNB Community.
Get a Wake Up Call each morning...
Email:
Explore the MNB Archives

From The MNB Archives
Wednesday, November 29, 2017
Content Guy's Note: The goal of "The Innovation Conversation" is to explore some facet of the fast-changing, technology-driven retail landscape and how it affects businesses and consumers. It is, we think, fertile territory ... and one that Tom Furphy - a former Amazon executive, the originator of Amazon Fresh, and currently CEO and Managing Director of Consumer Equity Partners (CEP), a venture capital and venture development firm in Seattle, WA, that works with many top retailers and manufacturers - is uniquely positioned to address.

This week's topic: Why is is important for companies to approach today' marketplace with a new mindset.

And now, the Conversation continues…

KC: I was intrigued the other day by a quote from Alibaba CEO Daniel Zhang, who said, in explaining his company's decision to invest in a Chinese big box store chain, that "physical stores serve an indispensable role during the consumer journey, and should be enhanced through data-driven technology and personalized services in the digital economy." This struck me as an almost perfect distillation of what omnichannel retailing is all about - it is understanding that not only aren't physical stores going away, but in fact they can play a greater role in the customer experience if they factor into their operations some of the things that online retail should do well, which is translating in-depth customer understanding into relevant and resonant experiences that are keyed to what the shopper wants and needs at any given moment, not what the retailer's infrastructure is geared to give him or her.

Tom Furphy: I agree. Probably the strongest competitive feature of Amazon is personalization and their use of specific customer data to serve that individual customer. Every shopping session on Amazon is different and is tailored to the individual user. Based on past purchases, browsing/clicking history and search terms used, the platform is adept at putting the right, small number of the millions of products available in front of the shopper. This allows them to discreetly serve individual needs at scale. Contrast this to traditional retail, where the store is configured exactly the same for everyone. And most staff are not adequately trained to truly cater to the individual needs of most customers.

Physical retail would certainly benefit from the technology advantages of e-commerce. Although it's much easier said than done. Laying data over the physical experience means that your customers should have access to technology that allows them a richer product discovery experience. They should be able to use technology that understands them and tailors information, offers and capabilities to their needs. And it should reward them for their loyalty.

Retailers should use technology to better connect and personalize their shopper experience. They should use the technology to better understand their customers and then to tailor information and curation to their needs. Maybe a nutritionist could see their nutritional goals and purchase history. Perhaps a chef could recommend variations on a recipe to avoid certain foods the shopper doesn't like or may be allergic to. Or, when customers are tendering routine purchases through the front end, the app should recognize the frequency and cadence of the purchase and offer auto-replenishment of the items to save the shopper time in the future.

KC: You sent me a Gizmodo article the other day that observed that Amazon's retail success has led it to "expand into film and TV production, web hosting, publishing, groceries, fashion, space travel, wind farms, and soon, pharmaceuticals, to name just a few. It's a new kind of company, the likes of which the American economy has never before seen and is legislatively ill-prepared for." I agree with all of that, and we've made the point here before when traditional retailers try to compete with Amazon online, they're working not just against a retailer, but an ecosystem that does things like buy NFL streaming rights just as a way to get more people to its site, where they are likely to buy something, anything.

To me, that means that traditional retailers - and this probably applies to the food business more than any other industry - have to figure out how to be "category killers" (to use an old but appropriate phrase) to a greater extent, and with greater passion and expertise than ever. If they don't do that, they are giving up a core advantage and allowing Amazon, which is mostly in the commoditization game, to set the rules in a way that it is most likely to win. Would you agree? Are you seeing anyone out there who you think is doing an exceptional job?

TF: Yes, I would agree. No, I don't think anyone is doing an exceptional, and maybe not even an adequate, job.

Amazon is a force. They are a massive engine of disruption and are innovating for shoppers in so many ways. Along the way they are absolutely commoditizing the historical basics of retailing. In competing against and killing many traditional "category killers" they have become the ultimate "customer servers".

I don't see any exceptional retailers out there that are properly positioned to serve the next generation of shopper and protect themselves against Amazon. However there a few who are slightly less vulnerable to Amazon disruption and commoditization. Retailers such as Wegmans, HEB, Dorothy Lane, Stew Leonard to name a few. Those that have raised the bar on service and experience, it will be more difficult for Amazon to overtake them. But that doesn't mean that even these retailers can rest on their laurels. They have to up their digital games and offer a range of capabilities. Or they will become less and less relevant over time.

KC: The good news for those retailers is that I think they understand that they can't rest on their laurels. My friend Norman Mayne, of Dorothy Lane Market, likes to say that a reputation is a wonderful thing to have, but that it only reflects what you did yesterday … and that today, you have to do it all over again.

Just to go back to Alibaba for a second … the story we had recently about it investing in bricks-and-mortar retailing made me wonder if it is likely that it could made a similar investment, or do an outright acquisition, in the US. They don't really have a US profile outside the business pages, but they're a lot bigger than Amazon and a move on some US company - like, say, Ahold Delhaize - would give it an immediate platform from which to grow and upon which they could experiment. Y'think this makes any kind of sense? In some ways their model - providing a platform to third party retailers as opposed to doing actual retailing itself - is the complete of Amazon's and closer to what Google is doing. It just seems to me that a strategic move, coupled with a willingness to really learn the US market, could create a major player here in fairly short order.

TF: I think it could make sense. They could certainly provide a robust technical / e-commerce underpinning to an omni-channel operation. Where Amazon crushes Alibaba in the US is in customer penetration. With nearly 2/3 of households Amazon Prime members, Alibaba would have a lot of ground to make up and could not bring that scale advantage to a retailer. Also, Amazon is a pretty formidable force as a marketplace competitor to Alibaba. I just read a stat that Amazon has added 3,000 third party merchants per day so far in 2017.

Since they'd be starting with such few customers, Alibaba would have to adopt the retailer's customer data base to be able to leverage any kind of scale. However, if they were to do that, they could likely create a compelling retailer offering relatively quickly. That could be great for their partner, and would be difficult to compete with for others.

The Conversation will continue…

by Kevin Coupe

One of the things that we often write about here on MNB is how Amazon consistently works to make its Prime membership more and more robust, adding levels of benefits that are designed to attract new members.

There's a good reason for that. Prime members spend significantly more on Amazon than non-members. CNBC reports that "GBH Insights has predicted the average Prime customer is spending 20 to 25 percent more on Amazon.com around the holidays this year."

Which tells you everything you need to know about why Amazon this morning announced that "Prime members will be the first to get exclusive access to an early showing of Jumanji: Welcome to the Jungle, one of the most anticipated holiday movies. The early showing for Prime members will take place at 7 p.m. local time on December 8 – a full 12 days before the film is released on December 20, 2017. Members can purchase up to 10 tickets for the showing at one of more than 1,000 theaters across the country."

The announcement also says that "in select theaters, Amazon will roll out the Prime 'blue carpet' to surprise members with a unique experience. The first members to arrive at the showing early will have the opportunity to get some of the most popular Amazon devices using Prime Now, Amazon's one and two hour delivery service. Members will also be able to enjoy a Jumanji-themed photo booth courtesy of Prime Photos, gift bags with Whole Foods Market Gift Cards, giveaways and more."

This isn't just about winning at Jumanji. It is about winning at being a juggernaut.

The question for you: What are you doing to compete with this kind of ambitious, aggressive marketing?

It is an Eye-Opener.

CNBC reports on an Adobe Insights analysis of Cyber Monday sales showing that they reached a record $6.59 billion, almost 17 percent higher than the same day a year ago and "the largest online shopping day in U.S. history."

In addition, mobile sales hit $2 billion for the first time, demonstrating growing power within the e-commerce segment.

At the same time, the story says, "Small Business Saturday and Sunday delivered a combined $5.12 billion in online sales, up 10 percent from a year ago, according to Adobe."

The National Retail Federation (NRF) is out with a study saying that "from Thanksgiving Day through Cyber Monday, more than 174 million Americans shopped in stores and online during the just-concluded holiday weekend … Average spending per person over the five-day period was $335.47, with $250.78 – 75 percent – specifically going toward gifts. The biggest spenders were older Millennials (25-34 years old) at $419.52."

Meanwhile, CBS News reports that "market researcher GBH estimates that Amazon captured as much as 45 percent to 50 percent of all e-commerce sales between Black Friday and Cyber Monday, an increase from 38 percent during the same period a year ago. Walmart got 10 percent of online spending during the same time period, more than double its share from a year ago thanks to last year's $3 billion acquisition of Jet.com among other reasons, the research firm says."

Amazon said yesterday that its Alexa-powered Echo Dot was its top-selling device over the weekend, and that it sold millions of Alexa-powered devices over the weekend, including Fire TV Sticks and Fire 7 tablets. In addition, Amazon said the Echo Dot was a best seller in its Whole Foods stores nationwide.

KC's View: Wow. My kids are going to be so disappointed to find out that I wasn't part of all this activity.

This all is pointing to what should be a pretty good holiday season, especially since it will last a week longer this year. I'm happy for everybody, except that it is just making me cranky … I'm already tired of listening to Christmas music, mostly because it all seemed to start so early this year. (Went to the dentist two weeks ago and they already were playing Christmas carols, which only made a distasteful experience worse.)

Bah, humbug.

Corporate Drumbeat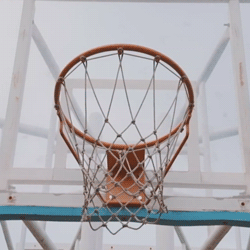 "Talent wins games, but teamwork and intelligence wins championships." -Michael Jordan

At Samuel J., we don't believe in the so-called "retail apocalypse."

"Retail self-destruction," maybe. But that only happens when companies and leaders don't adapt their stores to new competitive realities, don't create compelling customer experiences, and don't bring together exceptional talent and build extraordinary teams that can thrive and succeed even in the toughest of times.

Is this easy? Of course not. But it is achievable … especially when you have Samuel J. Associates on your team.

At Samuel J., our value never has been greater, because we understand the connection between great talent and innovative businesses. We are uniquely positioned to put together people and organizations in a way that builds expertise, cultivates leadership, and turns business challenges into business opportunities.At Samuel J, we know how to do it in a timely fashion and exceeds our clients' high expectations. And we have the winning record to prove it.

Click here to find out more.

At Samuel J. Associates, we help you find the right talent and build the right team.
Albertsons said yesterday that it will begin offering grocery delivery - including same-day delivery - at more than 1,800 of its stores nationwide by mid-2018.

The delivery service will be powered by delivery company Instacart.

Shane Sampson, Albertsons' Chief Marketing and Merchandising Officer, said in a prepared statement that the new service, "combined with Albertsons Companies existing home delivery services and established, robust e-commerce offering creates a fantastic customer proposition. Customers can shop how, when and where they choose, with the convenient option of quick delivery straight to their doorsteps."

Delivery will be available at a variety of Albertsons-owned banners, the story says.

It has been a big year for Albertsons in terms of doing things differently, as it has introduced both delivery and click-and-collect options as well as acquiring meal kit company Plated.

KC's View: It wasn't that long ago that I saw Bob Miller give a speech at Portland State University in which he painted a glowing picture of Albertsons and its expected growth … but didn't address the challenges and opportunities of e-commerce, much less meal kits. Now, Albertsons seems to be all-in, or at least as all-in as one can be in outsourcing delivery to Instacart.

The Los Angeles Times reports that Starbucks is out with yet another 2017 holiday cup, and that "instead of being emblazoned with typical holiday imagery, these festively red cups will feature two hands coming together to make a heart." The heart is designed so that customers can write in the name of someone they love.

Starbucks says that the new cup is designed to highlight charity work by The Global Fund to Fight AIDS, Tuberculosis and Malaria. The company says that the new cup is not intended to blunt criticism of its first 2017 holiday cup, which featured a festive Christmas tree, snowflakes, holiday gifts design, and clasped hands that some interpreted as being lesbians.

KC's View: This is just the dumbest controversy I can imagine, instigated by people who have nothing to do but look for a fight.

Bloombergreports on the latest Conference Board figures showing that "22.4 percent of consumers said they expect better business conditions in next six months, up from 22.1 percent in October" … that the "share of households who expect incomes to rise in next six months was little changed at 20.1 percent after 20.3 percent" … and that the "share of those who said more jobs will be available in coming months rose to 22.6 percent from 18.7 percent."

The story goes on: "The jump in the Conference Board's measure of expectations signals consumers are growing more upbeat about the outlook for economy and job prospects. The improvement in household confidence will help underpin household spending, the biggest part of the economy, this quarter."

KC's View: Which in part explains all the holiday buying this past weekend.

The New York Times has a story about what retail jobs often are, and what they can be. An excerpt:

"A survey of 1,100 retail workers published this month by the Center for Popular Democracy, a liberal-leaning advocacy group, found that only one in about 12 front-line retail workers were in jobs considered of high quality — meaning that they were employed full time, were paid at least $15 an hour and were offered health insurance and at least one form of paid leave. One in three had not gotten a raise in the last two years. Almost half had received some form of government assistance in the previous year.

"Perhaps policymakers believe that undesirable sales jobs are inevitable features of the economic landscape; that the lot of poorly paid cashiers results from powerful market forces like automation and globalization over which they have little control. The truth is that retail work doesn't have to be so unpleasant. A quick look around Europe underscores that retailers can profit, even thrive, and still provide their workers a better deal."

You can read the entire story here.

KC's View: I'm not sure that the European comparisons are entirely apt, since there is a different social and economic structure there. But I do continue to believe that it is with people that bricks-and-mortar retailers can differentiate themselves; if a retailer takes a lowest common denominator approach to staffing, driving down labor costs as a prime profitability tactic, then they're going to get exactly what they pay for.

• The Wall Street Journal reports that Buffalo Wild Wings has agreed to be purchased by Arby's Restaurant Group, "taking the restaurant chain private for $2.44 billion in cash." Arby's is controlled by Roark Capital Group.

The story notes that Buffalo Wild Wings now operates more than 1,200 locations worldwide, but "has recently been hurt by rising chicken prices and slumping traffic in its restaurants."


• The New York Times had an interesting analysis the other day, reporting that Macy's real estate holdings are worth more than its market value. Its "vast network of more than 600 stores across the country" has "an estimated value of $16 billion," far more than the company's market value of $6.4 billion.

The story notes that some analysts have concluded that Macy's ought to shrink its store sizes, and develop some of its spaces for other uses.

• C&S Wholesale Grocers announced it has named Mike Duffy as Chief Executive Officer, effective January 8, 2018. He succeeds Rick Cohen, C&S's current CEO, who will "focus on his role of Executive Chairman of the Board, leading the organization's growth and innovation strategy."

Duffy most recently been serving as President of Global Manufacturing and Supply Chain at Cardinal Health.

Yesterday, MNB took note of a Wall Street Journal report that companies such as Walmart and Kroger "are increasingly demanding their suppliers deliver on time, imposing fines for late shipments as they try to keep customers satisfied and better compete with online retailers like Amazon."

This story generated a lot of email.

One MNB reader wrote:

Yes, there are at times supplier issues. But I can tell you from experience that the stores are just as much at fault.  They don't order enough because the accountants are trying to keep inventory levels down and almost all of them have reduced labor to the point that many times merchandise in the back room doesn't get out to the shelves.

Kroger is using a third party distributor for items not stocked in their own warehouses to order, deliver and stock the shelves.  If they don't order enough(about 70% of the time) or don't get to that store but twice a week there are out of stocks. And most store personnel won't fill the shelves since the third party distributor is supposed to. Again a shortage of labor.

If it ain't on the shelves you got no $ going through the till.

From another reader:

First let's get one point out of the way.  Manufacturers want to sell product.  So do retailers.  To that end both are the same.

The problem arises that when manufacturers cannot get their product to the retailer because of 3rd party issues.  Trucking. There is a trucking shortage.  And there also is a bigger issue that trucking jobs are not being filled.  Couple that with the recent disasters, where truckers are paid top dollar to deliver into these areas and the already short supply of vehicles and drivers is sucking up any fluff.  Then add on the government regs for truckers and that slows things down even further.

So now the retailers are raising fines.,  Wow, that is really going to help.  As a manufacturer, I know for a fact that higher fines will NOT put wheels under a load.

Some solutions:

How about the retailers plan better?

How about the retailers allow other options such as DOT to come into their locations?

How about retailers give extended hours so more vehicles can get in? 

How about they pick up instead of asking for exorbitant rates to do so.?

All of these, I know, have been asked in the past, but to no avail.

This is not just a manufacturer issue.  It is an industry issue.  So retailers, why don't you help come up with some solutions instead of always passing the buck.  Oh, one more point, do you think for one minute that the $75 billion in losses is solely owned by the retailer?  NO, it is not.

How many bill backs have manufacturers seen for lost sales and unsaleables?  Maybe the manufacturers should not guarantee product and let the retailer actually own what they "buy."

MNB reader John Aune wrote:

With nearly 40 years in retail, warehouse and logistics I certainly understand the importance of on time delivery.  Unfortunately I think Kroger and Walmart got it wrong this time.

Once again their tough minded approach to correcting the problem will ultimately result in negatively impacting the consumer.  Any fines that are levied are always passed on to the consumer in higher cost of goods, and the idea that product would be removed from the shelf is punitive to the consumer more so than the retailer.  All in all it's a lose-lose proposition.
 
Kroger and Walmart need to ask themselves how long do you make truckers wait for unloading when the dock is over-scheduled?  And do you pay the trucker a retention fee for wasting their time?
 
Retailers and wholesalers are quick to punish the food manufacture with fines that ultimately become a profit center for the retailer/wholesaler.
 
Despite the advances in technology and logistics companies are still asked to deliver goods on an antiquated overused highway system.  That will on occasion cause late deliveries.
 
I would propose that retailers and wholesalers work with food manufacturers to increase days' supply on hand to avoid or at least mitigate the dreaded out of stock.  I'm sure they could devise a mutually agreeable settlement to extend payment terms or increase the cash discount as an incentive to move beyond just in time delivery.
 
Whatever the answer, it shouldn't result in a punishment for the consumer.
 

From MNB reader Jerry Sternberg:

Therefore can one assume that a consumer that has taken the time out of their day to shop can fine the store for the out of stock? Just saying.

And from another reader:

I wish I had the clout to fine Kroger and Walmart every time I had to wait in a long checkout line … or when the price at the register was higher than the one on the shelf.  This is just another ploy to make it on the buy rather than on the sale.   In my view demanding these fines is a violation of the federal Robinson-Patman Act.  Unfortunately no one at the Federal Trade Commission seems to know that law exists.

And another:

One of the biggest issues at this time for the beef industry kc is folks carrying very little inventory and not managing their better moving products, it's amazing everyday how many need next day delivery or a second day delivery for product they are now out of. As trucking has gotten much tighter these deliveries are not possible and then they blame the packers for out of stock , we can certainly do a better job but the retailers should look in the mirror.
 




We also had a story yesterday about how benefits are being reduced at some of the e-commerce companies being acquired by Walmart, prompting one MNB reader to write:

I urge you to find ANY acquisition where the line employees come out on top. Walmart you expect it but it happens everywhere. Bottom line, in the long-run, acquisitions mean the workers do more with less while the investors scoop off the profits. Unless some noble entity like Wegman's, Costco or the like are the acquiring company - but they don't typically acquire.

Industry Drumbeat
In this fast-paced, interactive and provocative presentation, MNB's Kevin Coupe challenges audiences to see Main Street through a constantly evolving technological, demographic, competitive and cultural prism.  These issues all combine to create an environment in which traditional thinking, fundamental execution, and just-good-enough strategies and tactics likely will pave a path to irrelevance;  Coupe lays out a road map for the future that focuses on differential advantages and disruptive mindsets, using real-world examples that can be adopted and executed by enterprising and innovative leaders.

"Kevin inspired our management team with his insights about the food industry and his enthusiasm. We've had the best come in to address our group, and Kevin Coupe was rated right up there.  He had our team on the edge of their chairs!" - Stew Leonard, Jr., CEO, Stew Leonard's

Constantly updated to reflect the news stories covered and commented upon daily by MorningNewsBeat, and seasoned with an irreverent sense of humor and disdain for sacred cows honed by Coupe's 30+ years of writing and reporting about the best in the business, "Good Is Not Good When Better Is Expected" will get your meeting attendees not just thinking, but asking the serious questions about business and consumers that serious times demand.

Want to make your next event unique, engaging, illuminating and entertaining?  Start here: KevinCoupe.com. Or call Kevin at 203-662-0100.
Industry Drumbeat
Just a reminder ... Jackson Jeyanayagam, CMO of Boxed, joins Tom Furphy and Kevin Coupe to talk about his company's competitive posture, unique value proposition, and focus on family-friendly values, as well as his experience as head of digital marketing at Chipotle during its food safety crisis. Plus, Tom and Kevin discuss Amazon's integration of Whole Foods, and much more, in this inaugural edition of The Innovation Conversation Podcast.

This podcast can be played below, or can be accessed and subscribed to on both iTunes and GooglePlay.


This Innovation Conversation Podcast is sponsored by ReposiTrak, and brought to you by GMDC.
PWS 52