Join the MNB Community.
Get a Wake Up Call each morning...
Email:
Explore the MNB Archives

From The MNB Archives
Thursday, November 30, 2017
This commentary is available as both text and video; enjoy both or either ... they are similar, but not exactly the same. To see past FaceTime commentaries, go to the MNB Channel on YouTube.
Hi, I'm Kevin Coupe and this is FaceTime with the Content Guy.
I recorded this week's FaceTime commentary after having attended a screening of the new Denzel Washington movie,
Roman J. Israel, Esq.
, which I'll write more about tomorrow in "OffBeat."
What got my juices going was not the movie, but one of the many trailers shown before the movie, for "The Marvelous Mrs. Maisel," a new comedy series now streaming on Amazon for Prime members.
The series looks terrific, and I can't wait to see it. I just don't understand why AMC Loews, the theater company, would allow a trailer for the series to be shown - since all it is doing is trying to get people to stay home and watch television
and not go to the movie theater
.
Just stupid. And short-sighted.
Sure, they get some ad dollars for the trailer. But that hardly compensates for the fact that they are undermining their entire business model.
Not that AMC is alone. Lots of businesses - including supermarkets - make short-term decisions that bring in some dollars but that erode long-term competitive positions.
These days, especially because there is so much more competition coming from so many different directions, businesses can't afford to give up any ground, can't afford to open a window so that customers can escape.
It's just dumb.
I'm going to watch "The Marvelous Mrs. Maisel," but when I do so, I won't be spending that time at the movies … and I'm someone who goes to a lot of movies. When my dollars are spent elsewhere, AMC only has itself to blame.
That's a lesson that every business should learn.
That's what is on my mind this morning, and as always, I want to hear what is on your mind.
by Kevin Coupe

CNBC has a story this morning about new McKinsey research saying that "as much as one-third of the United States workforce could be out of a job by 2030 thanks to automation," a situation that the story says "has many worried that income inequality could continue to worsen in the United States."

The McKinsey report says, ""Even if there is enough work to ensure full employment by 2030, major transitions lie ahead that could match or even exceed the scale of historical shifts out of agriculture and manufacturing … Even as it causes declines in some occupations, automation will change many more – 60 percent of occupations have at least 30 percent of constituent work activities that could be automated."

The research suggests that some occupations will be more affected than others. So-called "predictable" jobs such as operating machinery or preparing fast food will be more easily replaced than "unpredictable jobs" such as "gardeners, plumbers, or providers of child and elder care," or jobs "that involve expertise, managing people, and that require frequent social interactions."

Such a shift would impact not just companies and their workers, but also on companies that depend on the discretionary and non-discretionary spending that these people bring to the marketplace.

"For workers around the world, policy makers, and business leaders — and not just social scientists who specialize in socio-economic paradigms — that should give pause for thought, and be a spur for action," the research says.

It is an Eye-Opener.

Amazon-owned Whole Foods is out with its list of the most anticipated food trends of 2018, including:

• Floral flavors. "From adding whole flowers and petals into dishes to infusing botanical flavors into drinks and snacks, this top trend makes for a subtly sweet taste and fresh aromatics. Look for flowers used like herbs in things like lavender lattés and rose-flavored everything."

• Super Powders. "Powders are serious power players. Because they're so easy to incorporate, they've found their way into lattés, smoothies, nutrition bars, soups and baked goods. For an energy boost or an alternative to coffee, powders like matcha, maca root and cacao are showing up in mugs everywhere."

• Functional Mushrooms. "Shoppers are buzzing about functional mushrooms, which are traditionally used to support wellness as an ingredient in dietary supplements. Now, varieties like reishi, chaga, cordyceps and lion's mane star in products across categories. Bottled drinks, coffees, smoothies and teas are leading the way."

• Feast from the Middle East. "Middle Eastern culinary influences have made their way west for years, and 2018 will bring these tasty traditions into the mainstream."

• Transparency 2.0. "More is more when it comes to product labeling. Consumers want to know the real story behind their food, and how that item made its way from the source to the store. GMO transparency is top-of-mind, but shoppers seek out other details, too, such as Fair Trade certification, responsible production and animal welfare standards."

• High-Tech Goes Plant-Forward. "Plant-based diets and dishes continue to dominate the food world, and now the tech industry has a seat at the table, too. By using science to advance recipes and manipulate plant-based ingredients and proteins, these techniques are creating mind-bending alternatives like 'bleeding' vegan burgers or sushi-grade 'not-tuna' made from tomatoes.

• Puffed & Popped Snacks. "Crunchy snacks are perennial favorites, but new technology is revolutionizing all things puffed, popped, dried and crisped. New extrusion methods (ways of processing and combining ingredients), have paved the way for popped cassava chips, puffed pasta bow ties, seaweed fava chips and puffed rice clusters."

• Tacos Come Out of Their Shell. "There's no slowing down the craze for all things Latin American, but the taco trend has a life of its own. This street-food star is no longer limited to a tortilla, or to savory recipes: Tacos are showing up for breakfast, and trendy restaurants across the country have dessert variations. Most of all, tacos are shedding their shell for new kinds of wrappers and fillings too – think seaweed wrappers with poke filling."

• Root-to-Stem. "Between nose-to-tail butchery and reducing food waste, a few forces are combining to inspire root-to-stem cooking, which makes use of the entire fruit or vegetable, including the stems or leaves that are less commonly eaten."

• Say Cheers to the Other Bubbly. "LaCroix may have paved the way, but now there's an entire booming category of sparkling beverages vying for consumer attention. Just don't call them 'soda.' These drinks are a far cry from their sugary predecessors."

KC's View: If I have to choose among the ones that I find the most appealing, it would be the poke tacos washed down by a nice sparkling beverage.

As for transparency … I hope so, since I've been preaching about this for years. It'd be nice if the trends caught up with me.

Corporate Drumbeat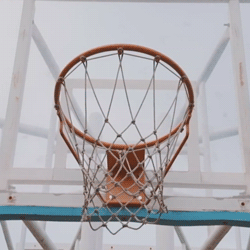 "Talent wins games, but teamwork and intelligence wins championships." -Michael Jordan

At Samuel J., we don't believe in the so-called "retail apocalypse."

"Retail self-destruction," maybe. But that only happens when companies and leaders don't adapt their stores to new competitive realities, don't create compelling customer experiences, and don't bring together exceptional talent and build extraordinary teams that can thrive and succeed even in the toughest of times.

Is this easy? Of course not. But it is achievable … especially when you have Samuel J. Associates on your team.

At Samuel J., our value never has been greater, because we understand the connection between great talent and innovative businesses. We are uniquely positioned to put together people and organizations in a way that builds expertise, cultivates leadership, and turns business challenges into business opportunities.At Samuel J, we know how to do it in a timely fashion and exceeds our clients' high expectations. And we have the winning record to prove it.

Click here to find out more.

At Samuel J. Associates, we help you find the right talent and build the right team.
Chipotle, the fast casual food chain that helped to redefine the category but then ran into a buzzsaw when it was plagued by a series of food safety issues, said yesterday that its founder and CEO, Steve Els, will step down and become executive chairman. The company said it is searching for a new CEO with "demonstrated turnaround expertise."

The chain did have a co-CEO, Montgomery F. Moran, but he stepped down last year.

It is story about the move, the New York Times reports that Els "has drawn investor scrutiny over his compensation. He received nearly $15.7 million in total compensation last year, a slight raise from 2015 but a significant shave from the year before, when he earned $28.9 million." Moran made the same kind of money during his tenure as co-CEO.

The Times notes that "Ells is part of the search committee formed to find his replacement."

KC's View: This is an example of a business with foundational problems, and, more importantly, knowing it had foundational problems, and not doing anything about it because things just seemed to be going so well, and it is hard to make changes when a company has momentum. (This comes from Jackson Jeyanayagam, CMO of Boxed, who spoke about his experience as head of digital marketing at Chipotle during its food safety crisis in our recent Innovation Conversation podcast, available at the bottom of the pager.)

Chipotle has gone from golden child to turnaround project.

I have two words for the search committee: Jim Donald. (Then again, I think Jim would be great for almost every CEO job…)

The Houston Chronicle reports that Walmart has come under criticism for selling a controversial t-shirt on its website.

The t-shirt has emblazoned on it the following phrase:

"Rope. Tree. Journalist. Some assembly required."

According to the story, "The 'custom Hanes tagless tees' are listed on Walmart's website for $18.99, and 'guarantees the highest level of print quality on the market'."

Since the criticisms of the t-shirt went public, Walmart has removed them from its site, though they continued to be sold online by the company that makes them.

KC's View: Forgive me if I take this one personally, but this is the kind of stuff that is totally beyond acceptable.

The t-shirt may offer the highest level of print quality, but it features the lowest possible level of discourse. Of course, to some people it may seem reasonable because these sorts of sentiments are made acceptable by some people in power positions.

Freedom of speech is one thing, but manufacturing a product that incites violence against journalists - people who, for the most part, are just trying to write the first draft of history as honestly and effectively as possible - is disgusting.

Retailers ought to pay more attention to what's on their shelves, lest they be identified with the mutterings and ravings of the ignorant.

• Golub Corp.-owned Price Chopper Supermarkets and Market 32 said yesterday that they are bringing same-day delivery to the Albany, New York, market, using Instacart to replace the chain's Shops4U service. Price Chopper/Market 32 introduced Instacart earlier this month at its stores in several New York markets - Binghamton, Endicott, Chenango, and Syracuse - as well as in Hartford, Connecticut, and central Massachusetts.

Yesterday, in our Eye-Opener, the story was about Amazon giving its Prime members the ability to buy tickets for advance showings of Jumanji: Welcome to the Jungle, just another way in which it tries to make its Prime membership more robust. That's important, because Prime members spend a lot more money a lot more consistently on Amazon than non-Prime members.

The Eye-Opener posed this question: What are you doing to compete with this kind of ambitious, aggressive marketing?

Well, it isn't exactly the same thing, but yesterday Food Lion announced that it "is giving customers the opportunity to receive movie tickets from Fandango, the nation's leading digital destination for all things movies during its 'Hollywood Holidays' promotion." Customers can earn the tickets by buying five participating items, scanning their MVP card at checkout, and then getting a reward code that they can use to obtain the tickets.

This is smart, if only because it is designed to differentiate one retailer from another. It'll have a lot more appeal if there are movies in theaters over the holidays that people actually want to see, but that's beyond Food Lion's control. (But the holiday movie season actually is looking pretty good, so I think they're safe.)

• The Associated Press reports that the Boston City Council "voted unanimously Wednesday to ban single-use plastic shopping bags throughout the city." The proposal "bans flimsy plastic bags and requires businesses to charge no less than 5-cents for other types of checkout bags, including reusable bags, compostable plastic bags and recyclable paper bags. Businesses would keep all proceeds from the bag fee."

To become law, the bill has to be signed by Mayor Marty Walsh, who says he is reviewing it.

The story notes that "the Conservation Law Foundation, which supports the proposal, said more than 350 million single-use plastic bags are used in Boston each year, most of them ending up in landfills or as litter on the streets." The bill is opposed by the American Progressive Bag Alliance, which represents U.S. plastic bag makers.
A great email from MNB reader John Rand:

So I love the well-worn argument about retailers imposing fees on suppliers for supply issues. There is nothing like shooting your trade partners when you are engaged in a multi-front war for their marketing dollars, consumer drawing power, and struggling to retain consumers who are increasingly finding the entire traditional supply chain to be irrelevant.

But the inventory process begins and ends with accurate and effective stock management at the store. I cannot believe I am not more understanding and aware of the potential difficulties in running a store well, after literally fifty years of being engaged in the retail food business. I tend to cut them some slack, after all, I know the issues.

But boy, speaking entirely as a consumer, I truly to want to scream at someone now and then.

Take my most recent irritation from my local Stop & Shop (Ahold- Delhaize). They put something on sale, something we buy and use a lot of in my family – a certain flavor and brand of coffee. It was a BOGO – which runs periodically but predictably from two chains in the area (Golub's Price Chopper being the other)  and we always stock up. A lot. Like dozens of units.

I have at least three Stop & Shops within a short drive – one in my town and one in each town on either side. On the first day of the sale I visited all three stores. Total available stock amongst three stores: four bags of coffee. No end caps, no bins, no aisle stacks, just empty shelves. I got rain checks.

I repeated this three times in the course of the week. (I know , this was silly, but we drink a LOT of coffee, and I am a Baby Boomer who is both personally and professionally trained to see stores as my first source of supply).  Net result: four more bags, and a fistful of rainchecks.

I interacted with store employees both in the aisles and at the customer service desk. I offered to purchase entire cases but they  claimed they had no mechanism to deal with that (which is surprising to say the least). I would say two out of three encounters  in each store I got a wholly untrained person who knew nothing, couldn't tell me when a truck might deliver, couldn't be bothered to look out back to see if there was more stock. In one store the front end manager tried to reach someone in the  grocery department by calling for a response over the store intercom – nice try, we waited together for 10 minutes and no one even responded. (for context, this is a store that does at least 500K a week, probably employs a couple of  hundred people, mostly part time, and has been a fixture in the area for at least 20 years.)

That was late August.  I have been back to try and redeem my rainchecks. They have never (not ONCE) been in sufficient stock. The maximum raincheck is 10 units – I have redeemed four units, which for me is less than two weeks of coffee, in almost 12 weeks of trying. They even advertised the item for sale AGAIN in that period – and never had a unit on the shelf.

I wanted to give them my business, I really did. But at some point, that level of store incompetence has nothing to do with suppliers, supply chains, warehouses, ordering systems, databases, or trucking – that is a people failure, a total breakdown in competency.

Hey Alexa: Order me a case of coffee!!

Ands retailers wonder why Amazon is able to hit them hard and consistently and effectively.




Got the following email about Chobani's new label from MNB reader Bernie Trueblood:

… shades of Coke Classic. Yikes! Next week millions of shoppers will be looking for their favorite "greek yogurt" and won't be able to find it! Talk about a classic case of "if it ain't broke, don't fix it." Can't wait to see how this unfolds.




Regarding the problem that Chock Full o'Nuts coffee is facing outside New York City - people think it actually has nuts in it - MNB reader Jackie Lembke wrote:

If you had asked me without specifying that it is coffee, I would have told you it was a candy bar. AND yes, I live west of the Mississippi River.




We wrote the other day about a revival in mail order catalogs, which prompted MNB reader John James Toner, V to write:

What I do find interesting is the catalogs that are coming around about a specific item, and a specific brand and how well done they are - not the old JC Penny catalogs, or even the Cabelas catalog - but well done "magazine" style from luggage company Away, or glass maker Warby Parker.  The paper stock is significantly nicer too.  Does it make me buy more luggage? probably not but I do love my suitcase - something I have never said before.




Regarding the new Starbucks holiday cup, the ongoing controversy about its holiday cup designs (which I pronounced to be dumb and only promoted by people looking for a fight), one MNB reader wrote:

I had my morning coffee yesterday in the previous design and then again this morning in the latest design (The heart ...) 

The question I had to ask was, "Was there a difference?" No.

The Starbucks Christmas Blend tasted great. Does the cup matter? No. But does the coffee matter? Yup!

In honor of the intent of the new design, to wish someone well by writing their name in the hear, I'll write yours in today.

Wow. I'm touched.



On another subject, from another reader:

Your comment about hearing Christmas music at the dentist made me laugh out loud.    As a store director, I made many errors along the way but one of the worst mistakes I ever made had to do with Christmas music.   The store was struggling to make a profit and I was trying like crazy to cut expenses anywhere and everywhere I could.   Back then, Muzak would charge you every time you changed your music format over the course of a year.   One year, I had a Muzak repairman in my store on November 2 and as a part of the work he was doing he offered to switch over our music to Christmas music while he was there----at no charge.

It sounded like a cost-savings move to me, so I happily agreed.   As soon as the programming change went into effect, I immediately heard a howl from my employees unlike anything that I had ever heard before.   It didn't even matter what our customers thought about it … our productivity was going to come to a screeching halt if I didn't change the music back RIGHT NOW.    My genius move ended up costing me more because I immediately had to make another service call to Muzak on November 4th, as well as changing to Christmas music again on Black Friday.   So much for thinking that it wasn't a big deal.

On the same subject, from another reader:

Couldn't agree more KC, wouldn't bother me one bit if Christmas was every other year, I can't stand how commercial it's become!




Regarding Alibaba's moves, discussed in yesterday's Innovation Conversation, MNB reader Glenn Cantor wrote:

It is interesting that one of the reasons that Alibaba invested in a physical chain is to enhance the customized shopping experiences of their customers.  Nearly everyone in the US still shops at physical stores for something, because most people like to venture out of their homes.  They may complain about specific experiences, but not necessarily about the idea of going out, somewhere.  We all gravitate to retailers that make us feel special.

When I think about good personalized, physical retail shopping experiences, I think about the small businesses at which the owners or workers know me.  For example, I am friends with Mike at my local cigar shop.  He knows what I like, directs me to those products, and even gives me the opportunity to sit and enjoy a cigar.  Wegmans does this in a different way, by having many different things, at different parts of the day, that I like.  I can also sit and enjoy my purchase.  The solution, then, would be to customize that big chain shopping experience by making  the store smaller for each loyal customer.  Digitally point me to what I like, and give me special, unique offers customized to my preferences.   Bring the small business experience into the chain model.




Regarding Albertsons' new e-commerce initiatives, which seem to be a matter of getting religion a little bit late, from a reader who seems to have inside knowledge:

It wasn't that long ago that they said they would hit 100 Billion in annual sales by 2020, which won't happen unless they could buy a company with the scale of a Publix, for example.  And last I checked they were 560 million in the red for the first 6 months of this fiscal year. 

They have no idea how bad morale is in our understaffed stores, with no training programs to develop new management.  And customers are furious because they can't get checked out in a reasonable amount of time, especially when they are paying more money for the privilege.

It's embarrassing to me, and if I sound disillusioned I probably am, but like my fellow associates still come in every shift and work very hard. Thanks for letting me vent!

I just hope that my readers in Albertsons' upper management is paying attention. They should care. Deeply.

Industry Drumbeat
In this fast-paced, interactive and provocative presentation, MNB's Kevin Coupe challenges audiences to see Main Street through a constantly evolving technological, demographic, competitive and cultural prism.  These issues all combine to create an environment in which traditional thinking, fundamental execution, and just-good-enough strategies and tactics likely will pave a path to irrelevance;  Coupe lays out a road map for the future that focuses on differential advantages and disruptive mindsets, using real-world examples that can be adopted and executed by enterprising and innovative leaders.

"Kevin inspired our management team with his insights about the food industry and his enthusiasm. We've had the best come in to address our group, and Kevin Coupe was rated right up there.  He had our team on the edge of their chairs!" - Stew Leonard, Jr., CEO, Stew Leonard's

Constantly updated to reflect the news stories covered and commented upon daily by MorningNewsBeat, and seasoned with an irreverent sense of humor and disdain for sacred cows honed by Coupe's 30+ years of writing and reporting about the best in the business, "Good Is Not Good When Better Is Expected" will get your meeting attendees not just thinking, but asking the serious questions about business and consumers that serious times demand.

Want to make your next event unique, engaging, illuminating and entertaining?  Start here: KevinCoupe.com. Or call Kevin at 203-662-0100.
Industry Drumbeat
Just a reminder ... Jackson Jeyanayagam, CMO of Boxed, joins Tom Furphy and Kevin Coupe to talk about his company's competitive posture, unique value proposition, and focus on family-friendly values, as well as his experience as head of digital marketing at Chipotle during its food safety crisis. Plus, Tom and Kevin discuss Amazon's integration of Whole Foods, and much more, in this inaugural edition of The Innovation Conversation Podcast.

This podcast can be played below, or can be accessed and subscribed to on both iTunes and GooglePlay.


This Innovation Conversation Podcast is sponsored by ReposiTrak, and brought to you by GMDC.
PWS 53