Join the MNB Community.
Get a Wake Up Call each morning...
Email:
Explore the MNB Archives

From The MNB Archives
Friday, December 01, 2017
by Kevin Coupe

The Financial Times has a story about how "after a torrid year of historic bankruptcies and store closures, retailers are getting creative to convince people to buy in store instead of on their laptops at home." In this world, the story says, the keyword is "experience."

The retailers taking notice range from Tiffany to Walmart. At Tiffany's flagship store on Manhattan's Fifth Avenue, the company has created a restaurant on the fourth floor that for $29 where people can have an actual Breakfast at Tiffany's. It apparently has been a success, though it has suffered because Tiffany is located next to Trump Tower, where the mix of high security and the occasional protest march has made access problematic from time to time.

(For young MNB readers, "Breakfast at Tiffany's was the name of a 1958 novella by Truman Capote and then a 1961 romantic comedy directed by Blake Edwards and starring Audrey Hepburn. If you don't know who Audrey Hepburn is, I weep for you.)

At Walmart, as previously noted in MNB, the retailer is throwing parties in the aisles as a way of attracting shoppers into the stores.

Some other examples from FT: "Saks this year unveiled a wellness spa at its flagship store, complete with a salt bath chamber and fitness classes at a prison-style boot camp. American Eagle is offering free laundry facilities to students at a new concept store. Urban Outfitters is selling pizza alongside Adidas hoodies in some shops."

The premise is simple. If they're going to compete with Amazon, they have to offer something that Amazon can't … because doing the same old thing simply isn't acceptable, adequate or appropriate.

It is an Eye-Opener.

Kroger yesterday reported solid Q3 results that included total sales that increased 4.5% to $27.7 billion in the third quarter compared to $26.6 billion for the same period last year. Total sales, excluding fuel, increased 3.0% in the third quarter compared to the same period last year. Same-store sales were up 1.1 percent, higher than had been predicted by analysts and the second straight period of growth.

Net earnings rose to $397 million, from $391 million during the same period a year ago.
In a prepared statement, CEO Rodney McMullen said, "Restock Kroger is off to a great start. Customers are recognizing our efforts to redefine the customer experience and rewarding us with their loyalty. We continue to accelerate our digital and ecommerce offerings, to grow Our Brands, to lower prices for customers, and to invest in our associates.

"The holidays are always Kroger's time to shine. In fact, we had our best ever Black Friday results for general merchandise, led by record sales at Fred Meyer. Everything we are doing revolves around our associates providing friendly service and fresh products to our customers.

"This quarter shows that by investing for the future, our business continues to improve and gain momentum. We remain confident in our ability to continue to grow identical supermarket store sales and market share for the balance of the year and in 2018."

KC's View: I was amused by the fact that Jim Cramer of "Mad Money" yesterday referred to Amazon as the Death Star, suggesting that Kroger represents the Rebel Alliance in this metaphor. This is the same metaphor I've been using for quite some time, though I think it is important to remember that which company is the Death Star depends on where you're standing. (Jeff Bezos would probably define his company as the Rebel Alliance, though he's really more of a 'Star Trek" guy.)

I've always felt that Kroger should not be counted out. They've gone through a rough stretch, but I've believed that they are uniquely positioned as a big company to meet the challenges created by Amazon and Walmart. That doesn't mean there won't continue to be challenges; I still think there are areas in which they need to move more quickly. But I think that Kroger is a superior company with a strong upside.

Fortune writes that Barnes & Noble, "coming off another awful quarter," now believes that "the path to better financial performance could lie in operating smaller stores more focused on books with a more limited selection of items like games and toys."

The epiphany comes after a year in which the retailer said it would focus more on differentiating through a better selection of - you guess it - games and toys, as well as experimentation with a format that includes a restaurant.

CEO Demos Parneros told analysts this week, "We want to have smaller stores that are more efficient … Going forward, we will place a greater emphasis on books, while further narrowing our non-book assortment."

The Fortune story goes on: "One thing Barnes & Noble is doing is giving customers who bought a book a coupon to get a discount on a coffee at its café. That, Parneros said, has led to the first increase in comparable sales within its cafés in a year in the month of October. Another is to encourage its booksellers to engage with customers, something that should go without saying for a bookstore given that it is a rare reason to buy a book in a store rather than online from Amazon. And staff expertise is a big reason for the resurgence of many independent bookstores."

KC's View: The only thing that seems eminently clear is that these folks have absolutely no clue about what's going to work. They know what hasn't worked, but at this point they seem to be guessing.

What is extraordinary to me is the idea of a coffee coupon and employee engagement are viewed as strategic revelations that somehow will serve as differentiators. If this is what they're counting on to get the company back into a race in which they're being skunked by Amazon, then they're in even worse shape that I thought. (And I thought they were in pretty bad shape.)

Corporate Drumbeat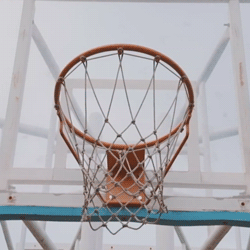 "Talent wins games, but teamwork and intelligence wins championships." -Michael Jordan

At Samuel J., we don't believe in the so-called "retail apocalypse."

"Retail self-destruction," maybe. But that only happens when companies and leaders don't adapt their stores to new competitive realities, don't create compelling customer experiences, and don't bring together exceptional talent and build extraordinary teams that can thrive and succeed even in the toughest of times.

Is this easy? Of course not. But it is achievable … especially when you have Samuel J. Associates on your team.

At Samuel J., our value never has been greater, because we understand the connection between great talent and innovative businesses. We are uniquely positioned to put together people and organizations in a way that builds expertise, cultivates leadership, and turns business challenges into business opportunities.At Samuel J, we know how to do it in a timely fashion and exceeds our clients' high expectations. And we have the winning record to prove it.

Click here to find out more.

At Samuel J. Associates, we help you find the right talent and build the right team.
Bloomberg reports that Target, still seeking ways to regain the cachet that used to define its brand, has decided that it needs to start attracting men into its stores. CEO Brian Cornell "calls them 'white space' - retail jargon for an unrealized opportunity."

According to the story, "The retailer has unveiled Goodfellow & Co., a line of stylish everyday shirts, pants and shoes. With $23 slim-fit chinos and $50 herringbone blazers, the prices are well below J. Crew while the styles are on par with fast-fashion emporium H&M. More than 80 percent of the assortment is available in big and tall sizes.

Target is reaching out to men with ads in GQ magazine and during televised football and baseball games, hoping to lure guys … the Goodfellow brand has clicked so far -- sales are up more than 10 percent compared with Target's previous men's offering."

The story goes on: "Target's courtship of men goes beyond clothes, to beard wax and craft beer. Last year, the retailer brought in shaving products from Harry's, an online purveyor of affordable, German-made razors that's sliced into the market share of Procter & Gamble Co.'s Gillette. Since then, Target has added other high-end brands like Bevel, Beardbrand and Cremo and built an in-store male-grooming display area that's now in 40 locations, with more to come … The next stop on Target's testosterone train could be more adult beverages beyond craft beer, although a company spokesman said there are no specific plans for, say, Target Tequila or Bullseye Bourbon. If that works out, men won't be spending their Target gift cards on teeth whiteners without making a side trip for booze."

KC's View: I guess the only thing that worries me about these kinds of stories is whether a company like Target is making a long-term strategic commitment, or is it just a tactical move to see if they can move the needle quickly. I think it needs to be the former … and it has to be chain-wide, consistent and persistent.

The New Yorker has a piece suggesting that the flourishing American food hall trend may not be everything it is cracked up to be.

" Much of the current expansion is driven by property developers grasping for ways to reinvigorate moribund shopping centers, or to gin up interest in new developments," the story says. "Traditional retail is waning; millennial consumers, the marketing consensus tells us, aren't interested in 'stuff' so much as in experiences—as well as choice, convenience, 'authenticity,' and things that make good photographs. You can see where the food halls come in. The markets themselves can provide landlords a healthy income, but, to those looking to offload high-rise apartments or office space, they offer prospective tenants something even more stirring: an amenity. Drop a food hall into the mix, and the whole development basks in the soft, Edison-bulb glow of the small food businesses inhabiting its ground floor, luring tenants with the siren song of pour-over coffee and craft beer."

But … the story also points out that "you can backslide into food-court territory really quickly,"and explains how it happens.

You can read the story here.

KC's View: I have a pretty good rule that I think applies here. If someone pitching a concept puts "authenticity" in quotes, or sees it as a marketing ploy as opposed to a value, it's probably going to be anything but authentic.

• Bloomberg reports that Amazon has unveiled a new set of work-related tools for its voice-activated, Alexa-powered speakers that "let users issue voice commands to begin a video conference or print documents, among a multitude of common workplace functions."

According to the story, "The skills can be accessed through Amazon's Echo digital speakers and incorporated into workplace software. Amazon wants to bring to the office its voice-activated technology that customers are using to control thermostats and order pizzas from home. The company is seeking to make Alexa ubiquitous in users' lives and views voice-command as the next wave of accessing technology, similar to the mouse on a personal computer and touch screens on smartphones."

...with brief, occasional, italicized and sometimes gratuitous commentary…

• The Wall Street Journal reports that "a proposal by bankrupt retailer Toys "R" Us Inc. to pay top executives at least $16 million in bonuses has drawn the ire of a Justice Department bankruptcy watchdog," who filed a brief with the courts saying that "apparently, this Christmas, Toys 'R' Us intends to deliver not only 'children their biggest smiles of the year' but insiders, too."

Toys R Us wants to pay its senior executives between $16 million and $32 million in bonuses, based on the company achieving certain goals, saying it needs to pay the executives the money in order to get through the holiday season.

The Journal says that CEO David Brandon would be in line to get as much as $12 million in bonus money.

Mark me down as being on the side of the Justice Department on this one. The only thing I would've added to the court brief is that this is a total crock - these guys want bonuses for doing their jobs, which they're clearly not all that good at. I'd be a lot more sympathetic if they wanted bonus money for all the store managers and employees who are on the front lines. But no, they never think about the employees. They just think about themselves and their own bank accounts. Like I said - it is a crock.


• The Puget Sound Business Journal reports that Starbucks' "decision to close its 379 Teavana retail stores has so far cost the Seattle-based coffee company $130 million … Starbucks originally acquired Atlanta-based Teavana in 2012 for $620 million. The decision to close comes as the mall-based locations have been underperforming despite Starbucks' efforts to reverse the trend."

• Wakefern Food Corp. said yesterday that it has named Jim Dorey as president of its newly rebranded Price Rite Marketplace value chain. Dorey has been with Price Rite since 2009, most recently as executive vice president.


• Bashas announced that it has promoted Karen Giroux, a four-decade veteran of the company, to the role of director of operations, overseeing 58 stores under all of the company's banners.


• Meal kit company Blue Apron, which has just gone through a disastrous IPO in which it has lost approximately 75 percent of its market value, said yesterday that co-founder Matt Salzberg is stepping down as CEO and becoming executive chairman. He will be succeeded by the company's CFO, Brad Dickerson.


• UPS has hired Scott Price, Walmart's executive vice president, Global Leverage, to be its chief transformation officer, a new position.

• Jim Nabors, who originated the role of Gomer Pyle on the old "Andy Griffith Show," then brought the character to a spinoff, "Gomer Pyle, USMC," passed away yesterday. He was 87.

After achieving sitcom glory, not to mention financial security from residuals, Nabors went on to become a popular performer in nightclubs.

KC's View: Hard to imagine that there was a time so innocent that words like "golly" and "shazam" were laugh lines. But there was.

In Thursday Night Football, the Dallas Cowboys defeated the Washington Redskins 38-14.

There comes a moment in every Jack Reacher novel - and sometimes several of them - when the protagonist is surrounded by three, four, five, six or more bad guys. They think they're going to teach him a lesson, but Reacher surveys the situation and thinks through how he's going to dispatch them with greatest efficiency and, often, maximum pain and damage. Author Lee Child explains it all in loving detail. right down to cracking bones and riven flesh, and then doubles down by describing how Reacher executes his plan.

The latest Jack Reacher novel, "The Midnight Line," starts out with the kind of premise that Child loves to spin into narrative gold. Reacher sees a women's West Point class ring in a pawn shop and wonders how it got there; then he buys it, and being a West Point graduate himself, decides to return it to the owner. Which requires a lot of legwork and research. Which brings him into contact with more than a few bad guys, and embroiled in a situation that requires his particular talents to resolve.

Like all of Child's Reacher novels, "The Midnight Line" is a page turner, offering plenty of entertainment and even a peek at a sentimental side of Reacher that we've not often seen before. Go read it, and enjoy.




The new Denzel Washington movie, Roman J. Israel, Esq., gives its star a character to play that is the polar opposite of the kinds of self-possessed characters he's played in such recent films as The Equalizer, American Gangster and Inside Man - the title role is a legal genius who also happens to be somewhere on the autism scale, and so in a two-person law form, he's the research and strategy guy, while his partner handles the courtroom stuff.

The movie starts as Israel's partner has a heart attack, and the firm is taken over by a much bigger firm. Israel takes a job there, but finds his idealism - his passion is for civil rights law - at odds with the corporate culture.

Washington is very good in the role - it is showy, with lots of verbal and physical tics to play with, but never so broad as to be off-putting. The script, though, is curiously dispassionate; Dan Gilroy, who wrote and directed the film, has just enough twists to keep it interesting without being involving. I liked it, without loving it, though it isn't based on a comic book and so that's a point in its favor.




That's it for this week. Have a great weekend, and I'll see you Monday.

Slàinte!

Industry Drumbeat
In this fast-paced, interactive and provocative presentation, MNB's Kevin Coupe challenges audiences to see Main Street through a constantly evolving technological, demographic, competitive and cultural prism.  These issues all combine to create an environment in which traditional thinking, fundamental execution, and just-good-enough strategies and tactics likely will pave a path to irrelevance;  Coupe lays out a road map for the future that focuses on differential advantages and disruptive mindsets, using real-world examples that can be adopted and executed by enterprising and innovative leaders.

"Kevin inspired our management team with his insights about the food industry and his enthusiasm. We've had the best come in to address our group, and Kevin Coupe was rated right up there.  He had our team on the edge of their chairs!" - Stew Leonard, Jr., CEO, Stew Leonard's

Constantly updated to reflect the news stories covered and commented upon daily by MorningNewsBeat, and seasoned with an irreverent sense of humor and disdain for sacred cows honed by Coupe's 30+ years of writing and reporting about the best in the business, "Good Is Not Good When Better Is Expected" will get your meeting attendees not just thinking, but asking the serious questions about business and consumers that serious times demand.

Want to make your next event unique, engaging, illuminating and entertaining?  Start here: KevinCoupe.com. Or call Kevin at 203-662-0100.
Industry Drumbeat
Just a reminder ... Jackson Jeyanayagam, CMO of Boxed, joins Tom Furphy and Kevin Coupe to talk about his company's competitive posture, unique value proposition, and focus on family-friendly values, as well as his experience as head of digital marketing at Chipotle during its food safety crisis. Plus, Tom and Kevin discuss Amazon's integration of Whole Foods, and much more, in this inaugural edition of The Innovation Conversation Podcast.

This podcast can be played below, or can be accessed and subscribed to on both iTunes and GooglePlay.


This Innovation Conversation Podcast is sponsored by ReposiTrak, and brought to you by GMDC.
PWS 52