Join the MNB Community.
Get a Wake Up Call each morning...
Email:
Explore the MNB Archives

From The MNB Archives
Monday, December 04, 2017
by Kevin Coupe

It is impossible for me to resist a story that starts like this one, from the Washington Post:

McDonald's and Pizza Hut just joined a club once reserved for smoke shops and sex stores.

What????

The story says that London Mayor Sadiq Khan has "announced a plan to ban them -- and all fast-food joints -- from opening near London schools." The goal is to address what locals see as the epidemic proportions of the obesity crisis, and respond to studies that blame salty, greasy, fast food. For example, there was a 2009 study that "found that students who go to school within walking distance of a fast-food outlet drink more soda, eat fewer fruits and vegetables, and are more likely to be overweight than students who do not."

According to the Post story, "Effective fall 2019, the policy would block new fast-food restaurants from setting up shop within a quarter-mile of primary and secondary schools. It would also require all new fast-food outlets to adhere to minimum nutrition rules … It will apply to all new establishments that sell hot foods to go, from corner fish-and-chip shops to major multinationals. It also would mandate that all new fast-food spots, regardless of their proximity to schools, adhere to the city's Healthy Catering Commitment -- an otherwise voluntary initiative that encourages restaurants to adopt healthier cooking methods and menus."

The policy will become permanent after a two year period during which the public can comment on its implementation and impact.

The story also makes the point that "as the first major city to propose such a ban, London could well inspire similar policies elsewhere."

It might not … but if it does, it could be an Eye-Opener.

CVS said yesterday that it has reached a deal to acquire insurance company Aetna for about $69 billion. combining the drugstore chain with one of the nation's largest insurance companies, a move that, as the New York Times says, could "reshape the American health care industry" and reflects "the increasingly blurred lines between traditionally separate spheres of the health care industry."

The Times writes that "one of the biggest drivers of the deal is Amazon, which has quietly laid the groundwork for an entry into the United States' pharmacy business. Jeff Bezos, the Amazon chief executive, and his e-commerce juggernaut have already overturned many industries: book buying, retail shopping, groceries and Hollywood, using fierce customer loyalty and enormous reach as cudgels against incumbent players."

CNBC writes that "the acquisition of Aetna gives CVS more scale to bargain for better prices for the prescription drugs it sells. It fortifies Aetna's insurance business by creating the ability to offer its customers cheaper copayments, presumably only in CVS stores. Its vast retail footprint could serve as a cost-effective distribution center or locations for in-store clinics … For Aetna, the deal marks a change in strategy after its attempted tie-up with Humana was blocked by a federal court on antitrust grounds. A CVS deal would be a so-called vertical integration — an acquisition down a company's supply chain — rather than "horizontal," an acquisition of a direct competitor. Such deals are thought to be less threatening to antitrust authorities."

KC's View: I'm not that sophisticated in my understanding of how the health care industry works; like most people, I have my own experiences, and in many cases have found it to be amazingly responsive and in some have seen it be amazingly bureaucratic and tone-deaf.

That said, the reading I've done so far about this deal suggests that unlike many mergers, this one actually could lead to lower prices for consumers, which is no small thing at a time when health care costs are cited regularly as being a major problem in the US. In part, this is because a completed merger would get rid of a lot of middle men. The other reason is that the merger is seen as a direct response to what appear to be Amazon's intentions … and Amazon's approach almost certainly would be to disrupt the status quo and that would mean lowering costs.

One thing I would worry about here is how small independent drugstores will be able to survive if the acquisition goes through and all the other dominos fall. Sure, they may be able to offer better service levels and stronger community connections, but I have to wonder if that will be enough if there are fundamental changes being made in the health care industry elsewhere that are more easily and more affordably accessible by dealing with an entity like CVS/Aetna.

Bloomberg has a story about how Walmart, still lagging behind Amazon on the e-commerce front in the US, is ahead of the game in China, where it has developed "a big online grocery delivery business" that is "capable of transporting fresh produce from its shelves to homes within an hour. To accomplish that feat, it's created a network of chilled mini-warehouses, used artificial intelligence to tailor inventories, and employed an army of crowdsourced deliverymen to rush meat, fruits, and vegetables to customers' doorsteps."

The story suggests that the Chinese experience could give Walmart the kind of "insight and experience" necessary "to keep tech upstarts from disrupting it out of one of its core U.S. businesses."

Jennifer Bartashus, an analyst with Bloomberg Intelligence, says that "Wal-Mart's fresh-delivery strategy in China is actually the smarter strategy than in the U.S.," and that the Chinese model "is something they should really look at establishing in the U.S. if they want to do home deliveries properly one day."

While Walmart has made inroads in China in terms of speed and logistics, the story does concede that only two percent of fresh food sales in China last year where made online, and that it remains just a fraction of Walmart's total sales there.

KC's View: This is the first of three stories this morning that focus on the Amazon-Walmart/Jet battle that is shaping up, and would seem to point to the possibility that while each entity would seem to bring distinct advantages to the competition, things may not be quite as simple as they seem. In this case, the story suggests that Walmart has developed a greater e-commerce expertise outside the US than at home, but may be able to import some of that knowledge in a way that is effective.

It is important to remember that the US is not China, and that there is an enormous retail infrastructure here that may not be easily reshaped to the demands of a digital offering. But as noted here in the past, Walmart/Jet has managed to be a lot more nimble than a lot of people have expected.

Corporate Drumbeat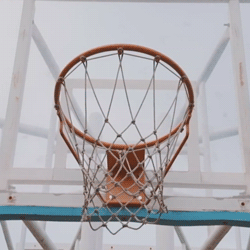 "Talent wins games, but teamwork and intelligence wins championships." -Michael Jordan

At Samuel J., we don't believe in the so-called "retail apocalypse."

"Retail self-destruction," maybe. But that only happens when companies and leaders don't adapt their stores to new competitive realities, don't create compelling customer experiences, and don't bring together exceptional talent and build extraordinary teams that can thrive and succeed even in the toughest of times.

Is this easy? Of course not. But it is achievable … especially when you have Samuel J. Associates on your team.

At Samuel J., our value never has been greater, because we understand the connection between great talent and innovative businesses. We are uniquely positioned to put together people and organizations in a way that builds expertise, cultivates leadership, and turns business challenges into business opportunities.At Samuel J, we know how to do it in a timely fashion and exceeds our clients' high expectations. And we have the winning record to prove it.

Click here to find out more.

At Samuel J. Associates, we help you find the right talent and build the right team.
BuzzFeed has a story about how "complaints about AmazonFresh, the internet retailer's grocery delivery and pickup service, have been flowing freely, proving to those who fear Amazon that the company doesn't do everything perfectly. While AmazonFresh aspires to be the the future of grocery shopping — if online ordering proves convenient enough to replace weekend supermarket trips — it doesn't seem to be quite there yet."

The evidence comes from Amazon's own customer review system, and the story notes that "AmazonFresh scored an average 3.3 stars out of 5 … The largest category of reviewers (29%) give it five stars, but the second-largest (28%) gave it one star."

The story goes on: "With its $13.7 billion acquisition of Whole Foods this year, Amazon has shown it is serious about groceries. Yet, despite its fans, AmazonFresh itself still looks like an imperfect experiment in e-commerce, and the jury is still out on whether online grocery shopping will ever become more than a niche activity."

KC's View: I've wondered for a long time if the changes made over time in the Amazon Fresh offering will serve the company well. In order to scale the business up, Amazon has eliminated some of the more personalized, expertise-driven parts of the model - like having in-house experts doing the produce picking and communicating recommendations to shoppers - in favor of a more commoditized approach. I can understand why this seemed more expandable, but Amazon Fresh has not been profitable to this point, and they've even had to scale back the markets in which it is offered because of lack of penetration.

That said, Amazon always has known that the Fresh business might take the longest of all its businesses to be profitable, and that its Fresh customers spend an enormous amount more on Amazon than non-Fresh customers, and so it is worth doing it just to keep its ecosystem intact. So there are a lot of moving parts here.

But … the BuzzFeed survey of Amazon user reviews shows us that at least in some cases, deliveries are late or damaged … the products is seen as unacceptably expensive … and that there are even food safety issues related to things like mold or fruit flies on bananas or almost-expired beef.

This is like bringing your "B" game to a market that requires an "A" game. The problems aren't universal, but they're not acceptable at any level, and certainly inhibit the model's ability to scale up to the point of being profitable. Worse, it leaves open a window for a competitor that can do it better. You can't do that.

Business Insider has a story about how "as Walmart and Amazon become fiercer competitors, they're starting to look more and more like each other. Walmart continues to move its business online as Amazon moves offline, and they're becoming the first two truly omnichannel retailers in the process. Walmart is still the indisputable leader offline as the largest retailer in the US — and possibly the world— by sales, while Amazon still dominates online."
Two excerpts worth noting:

• "One of the most obvious recent examples is the development of in-home delivery programs. Walmart was first to the punch, launching its limited pilot program with August Home in September. Then, in October, Amazon leapfrogged it with a nationwide rollout of its own program, which it called Amazon Key.
Though it's unclear who started developing the ideas first, the fact remains that both retailers were working on what amounted to the same service at exactly the same time."

• "A good example of this is grocery pickup. Both retailers offer this, but Amazon currently only has two locations (both in Seattle) where customers can do it, while Walmart has opened more than 1,100 of them. While Walmart has gotten grocery logistics down to a science, Amazon has traditionally struggled with it, at least prior to its acquisition of Whole Foods."

You can read the story here.

KC's View: This is the third of the three stories that I referred to above, pointing to the realities of the Amazon-Walmart/Jet competition. The thing to keep in mind is that this competition does not happen in a vacuum. It creates challenges for everybody else, but also opportunities for companies that can identify and implement differential advantages.

Campbell Soup Co. is "testing an online service that will deliver soups to customers' doors," Bloomberg reports. Next month the company will begin a test, "shipping out premium soups that consumers can heat up at home. In a separate effort, Campbell is developing 'crafted' soup with local ingredients that are sold in glass containers, a nod to the growing popularity of mason jars."

Bloomberg writes that "Campbell has already made forays into e-commerce. Its chili macaroni and chicken noodle are some of the best-selling soups on Amazon.com Inc.'s website. But the test project would attempt to forge a direct link with shoppers, setting the stage for customers to browse for canned soups on Campbell's website and have them shipped from its warehouses to their front doors.

Mike Paul, a VP who is leading Campbell's disruptive innovation efforts, tells Bloomberg, "As a company, our goal is to reinvent the center of the store -- which includes soup but it's much more. My team is really interested in challenging the conventional CPG model and experimenting with how products are developed, how brands are born and how we go to market."

KC's View: There's no way to know for sure how all the innovations that Campbell is pursuing are going to work out in the long run, but I continue to believe that CEO Denise Morrison is enormously admirable for her willingness to challenge convention, make big moves to reposition her company so that it is in synch with consumer realities, and try new things.
Since marijuana is legal in Colorado, it seems entirely appropriate that the ultimate munchie soon will be available there.

In-N-Out Burger has announced that it plans to open as many as 50 stores in Colorado, servicing them out of a new a beef-patty production facility and distribution center that it plans to build in Colorado Springs. The opening of the first one could take as long as a year, according to a story in the Orange County Register.

Colorado is the first new state for In-N-Out, which has been in business for just shy of seven decades, since it entered Texas in 2011, where it now has 36 stores, and Oregon, where it opened the first of two stores in 2016. In-N-Out has a total of 328 stores, with operations also in California, Utah, Arizona, and Nevada.

KC's View: Put me down right now for a Double-Double (animal style), and a chocolate shake.

• The Seattle Times reports that "as Americans spend more money shopping online, real-estate developers are sinking record amounts of money into new warehouse space, building bigger, taller structures to meet the needs of e-commerce — and the robots that help it along. Builders spent $2.7 billion on U.S. warehouse construction in October, the most since the census started keeping track in 1993."

And, the story says, "The size of the average warehouse completed this year was 188,000 square feet, according to a report published last week by CBRE Group, more than double the size in 2001."

...with brief, occasional, italicized and sometimes gratuitous commentary…

• The Los Angeles Times reports that an Indiana judge has ruled in favor of the Simon Property Group, saying that Starbucks cannot close 77 of its Teavana stores in malls operated by the company. Starbucks announced last summer that it planned to close all of its 379 Teavana stores because the chain is underperforming.

However, Simon Property objected, saying that Starbucks has leases on those stores and that closing them would be a violation of its contractual obligations, not to mention would represent material harm to its malls because it would reduce traffic and potentially cause other retailers to close.

The judge agreed.

Starbucks said that it was disappointed in the ruling, but would "continue to focus on finding a resolution."

Really? Here's the question I'd like to see answered: How many people actually go to a mall because there's a Teavana store there? Hard to imagine that the Simon folks can't do better than that … which means that this isn't about Teavana leaving, but rather the broader weakness of the mall business for which Simon is trying to compensate with this desperate (though admittedly effective) strategy.


• The BBC reports that Toys R Us "s preparing to close around a quarter of its 106 UK stores, with the loss of hundreds of jobs … The closures would form part of a deal to renegotiate debts owed by the company to its landlords - which must be agreed by 75% of its creditors.

"The toy giant, which has around 3,000 workers, is looking to move away from its 'big-box' out-of-town store model."

I hope that Toys R Us doesn't run up against the Simon mall folks as it looks to close stores, because things like being untenable, unprofitable and uncompetitive don't matter to them when it comes to keeping these things open.


• The Chicago Tribune reports that Walgreens is replacing its longtime ad slogan - "At the corner of happy and healthy" with a new one: "Trusted since 1901."

According to the story, the new slogan is designed to be more than a reminder of the company's history, but also serve as "a dig aimed at emerging drugstore rivals including e-commerce pioneer Amazon, which is reportedly eager to enter the pharmacy benefits or drug distribution businesses."

Co-COO Alex Gourlay says it reflects "a pivotal moment that signals the next phase in our transformation," as the company wants to "highlight the chain's neighborhood roots, convenient store hours and on-site pharmacists — Walgreens has about 8,100 outlets nationwide and employs a small army of 25,000 pharmacists."

It is ironic that on a weekend that CVS acquires Aetna, Walgreen's big news is a new slogan. To be fair, though, the company has said that it is open to the same sort of deal, or even partnering with Amazon, in order to stay competitive and relevant. Time's a wasting, though…and I'd be troubled by a quote I recently saw from Walgreens Boots Alliance executive vice chairman & CEO Stefano Pessina, who said that Amazon "will not come in an industry so complicated as our industry … at the end of the day, Amazon is not a retailer. It is a technology company." That strikes me as being posturing … or maybe incredibly naïve.

We had an email last week from MNB reader John Rand in which he vented about the difficulty his local supermarket chain (Ahold Delhaize-owned Stop & Shop) seem to have in stocking product that it has on sale.

One MNB reader responded:

I can sympathize with John Rand, our ads in the store I work in run Friday through Thursday.  We were actually giving out rainchecks for sale items that were actually in the building, but nobody in the grocery department to put them out.  Again embarrassing, and should never happen.

From another reader:

I think John Rand has it right – ALWAYS ask retailers for Rain Checks when they are out of sale items. 
 
It doesn't get you the immediate gratification, but usually one can get additional rain check quantities that will carry one over for a few months.
 
The hassle of keeping track of them is worth the "feel good" benefit when redeeming the check on a later shopping trip.




I had a FaceTime commentary last week expressing dismay about businesses that take short-term dollars that end up promoting the competition. One MNB reader responded:

This is exactly why I cringe, KC, when I see "Panera Bread Inc"  packaged soup in prime refrigerated space in most deli departments!

Agreed.

MNB reader Clay Dockery wrote:

Interesting article on the Amazon Prime ad being shown in AMC Theaters.  While there is certainly an appropriate point you are making, I think the more relevant consideration is that one does not choose between a movie theater and a television program by venue but rather by content.  If the offerings in movie theaters are differentiating and intriguing to the level of "I can't miss this", their business model is fine!  I may share your old school mentality, but a movie seen in a theater is experiential.  While a home movie can be equally enjoyable, the community connectivity is missed.  That is what needs to be sold.

I would be the first to agree that content is critical. But you don't advertise the availability of content elsewhere. Sure, people will find it on their own … but you promote your own advantages, not the other guy's.




On another subject, from MNB reader John Baragar:

There's a great book by John Kotter called "Sense of Urgency" .  The main premise is that a successful company's biggest threat is their own success.  "If everything is going well, why should I change ?"  or further "what if I mess things up ?"  Complacency, even with success, is the death spiral for a lot of companies.  Once you set into it, it's hard to get momentum again when you do need to change.

Many years ago I was sitting at a dinner table with the # 3 guy at Walmart.  He was quite open about the business and told a lot of stories about Sam.  When I asked what he thought the secret to their success was he said "We go into work every day thinking that if we don't keep moving forward and improving it will all fall apart tomorrow."  This was at a time when Walmart was hitting on all cylinders but their mindset was still like a start-up and that they had to keep pushing every day.   This is the key to Amazon's success.  No matter how successful they are, they keep pushing the boundaries to get better and try new things.




Finally…

Last week we took note of a Houston Chronicle report that Walmart has come under criticism for selling a controversial t-shirt on its website.

The t-shirt has emblazoned on it the following phrase:

"Rope. Tree. Journalist. Some assembly required."

According to the story, "The 'custom Hanes tagless tees' are listed on Walmart's website for $18.99, and 'guarantees the highest level of print quality on the market'."

Since the criticisms of the t-shirt went public, Walmart has removed them from its site, though they continued to be sold online by the company that makes them.

I commented:

Forgive me if I take this one personally, but this is the kind of stuff that is totally beyond acceptable.

The t-shirt may offer the highest level of print quality, but it features the lowest possible level of discourse. Of course, to some people it may seem reasonable because these sorts of sentiments are made acceptable by some people in power positions.

Freedom of speech is one thing, but manufacturing a product that incites violence against journalists - people who, for the most part, are just trying to write the first draft of history as honestly and effectively as possible - is disgusting.

Retailer sought to pay more attention to what's on their shelves, lest they be identified with the mutterings and ravings of the ignorant.

One MNB reader wrote:

You can say anything you want…and prove yourself to be wise or less than.

A retailer can have any opinion or strategy they want and they can choose to sell anything they want..at their own peril.

What concerns me the most is that some people actually have the opinion expressed on the t-shirt.

The fact there is demand for a product promoting that message is IMHO a statement indicating they do not understand our constitution or rights.

That belief regarding others perspective feeds my overall fears about our country…people want this country to be  a specific way … their way. When it isn't going exactly how they think it should they are more than willing to sacrifice the fundamental pillars that actually make our country ..our country.

When will we return to realizing ALL opinions matter and people have every right to have a different opinion…to suggest a journalist ( especially as a general statement ) deserves to be hung by a lynch mob is CRAZY…and simply ignores the principles of a free press, freedom of speech and the right to pursue life, liberty and happiness. Seriously where has tolerance for differences disappeared to??? Scary…glad it's only a t shirt.

Of course, it isn't only a t-shirt.

From another reader:

While I whole heartedly agree that the T-shirt is beyond poor taste and downright disgusting, there is part of me that understands the frustration behind the message.  In absolutely no way do I condone something that incites violence and this is the type of rhetoric that is far too prevalent in our discourse today.  So many of the "so called" journalists today are not really journalists.

When you say there are "people who, for the most part, are just trying to write the first draft of history as honestly and effectively as possible," I have to insert my opinion that today, there are very few.  I can't really name more than a handful of national journalists who report in such a way that we can't tell from which political persuasion they come.  Journalism should be reporting, as accurately as possible, the facts surrounding events.  Today, I can't turn on a major news broadcast and not hear a political agenda.  I attribute some responsibility of the heightened divisiveness of our society directly to the national press.  If I want to hear political talking points, I will tune in to broadcasts of that nature.  It is extremely difficult to find news sources that I actually trust to be objective and tell the whole story, not just one side.  Most of us have the ability to form our own opinions based on facts.

I daresay that I probably consume more news than most people. I skim pieces of several dozen newspapers every morning, read a bunch of news sites during the day, and usually have TV news on in the background, rotating among CNN, MSNBC and Fox News. I actually think it is pretty easy to differentiate between the facts and the opinions … just as it is pretty easy to differentiate between the journalists and pundits. It also is easy to tell who the raving lunatics are … and who the people are who are unable to listen to and even consider facts and/or opinions at variance with their biases, or to consider the possibility that they could be wrong.

Got the following email from another reader:

Come on!  It's simply a joke.  Do you honestly think a humorous T-shirt will incite anyone to violence?????  Would you have the same reaction if it "incited violence" against the KKK?

Actually, I would have the same reaction

I'm all in favor of marginalizing members of the KK or white supremacists. I think that all legal means should be used to assure that they are unable to pursue their immoral and unconstitutional goals. They cross the line, they ought to be tossed in jail. But I would never advocate violence against them.

But I'm still gobsmacked that anyone would equate the KKK with journalists.

And, from MNB reader Brett Hassler, who wanted to take issue with my contention that journalists are "people who, for the most part, are just trying to write the first draft of history as honestly and effectively as possible

KC, this exactly what is not happening leading to these kind products being offered for sale ...... and people willing buy.

Shocked you are taking a political stance in your industry commentary, your bias shines through loud and clear. Might be time to look at other industry resources.

First of all, if it took you this long to figure out that I have a pro-journalism bias, you haven't been paying attention. As I said above, I consume a lot of news coverage everyday and I think that most reporters are doing the best job they can, sometimes under difficult and hostile circumstances. (Again, I'm talking about reporters, not opinion writers and commentators.) They do their best to report the facts, but some folks - on both sides of the political aisle - don't think they are facts if they don't mesh with their view of the world. That's called epistemic closure, and it is dangerous.

I think my biases do shine loud and clear. In fact, I label them as such - as "KC's Views." I don't hide them, and I put my name on them. It really isn't fair to suggest that I have a hidden agenda. There's nothing hidden about it.

If you consider my pro-journalism, anti-lynching punditry to be "political," that's fine. If you think a pro-journalism, anti-lynching bias is sufficient to make you look at other "industry resources," feel free.

Might you be looking for anti-journalism, pro-lynching sites? Won't be hard. They're out there. But MNB certainly isn't one of them, and I'm totally comfortable with that.

In Week Thirteen of National Football League action…

Kansas City 31
NY Jets 38

New England 23
Buffalo 3

Denver 9
Miami 35

San Francisco 15
Chicago 14

Detroit 20
Baltimore 44

Minnesota 14
Atlanta 9

Tampa Bay 20
Green Bay 26

Houston 13
Tennessee 24

Indianapolis 10
Jacksonville 30

Cleveland 10
LA Chargers 19

LA Rams 32
Arizona 16

NY Giants 17
Oakland 24

Carolina 21
New Orleans 31

Philadelphia 10
Seattle 24

Industry Drumbeat
In this fast-paced, interactive and provocative presentation, MNB's Kevin Coupe challenges audiences to see Main Street through a constantly evolving technological, demographic, competitive and cultural prism.  These issues all combine to create an environment in which traditional thinking, fundamental execution, and just-good-enough strategies and tactics likely will pave a path to irrelevance;  Coupe lays out a road map for the future that focuses on differential advantages and disruptive mindsets, using real-world examples that can be adopted and executed by enterprising and innovative leaders.

"Kevin inspired our management team with his insights about the food industry and his enthusiasm. We've had the best come in to address our group, and Kevin Coupe was rated right up there.  He had our team on the edge of their chairs!" - Stew Leonard, Jr., CEO, Stew Leonard's

Constantly updated to reflect the news stories covered and commented upon daily by MorningNewsBeat, and seasoned with an irreverent sense of humor and disdain for sacred cows honed by Coupe's 30+ years of writing and reporting about the best in the business, "Good Is Not Good When Better Is Expected" will get your meeting attendees not just thinking, but asking the serious questions about business and consumers that serious times demand.

Want to make your next event unique, engaging, illuminating and entertaining?  Start here: KevinCoupe.com. Or call Kevin at 203-662-0100.
Industry Drumbeat
Just a reminder ... Jackson Jeyanayagam, CMO of Boxed, joins Tom Furphy and Kevin Coupe to talk about his company's competitive posture, unique value proposition, and focus on family-friendly values, as well as his experience as head of digital marketing at Chipotle during its food safety crisis. Plus, Tom and Kevin discuss Amazon's integration of Whole Foods, and much more, in this inaugural edition of The Innovation Conversation Podcast.

This podcast can be played below, or can be accessed and subscribed to on both iTunes and GooglePlay.


This Innovation Conversation Podcast is sponsored by ReposiTrak, and brought to you by GMDC.
PWS 54