Join the MNB Community.
Get a Wake Up Call each morning...
Email:
Explore the MNB Archives

From The MNB Archives
Tuesday, December 05, 2017
by Michael Sansolo

There's a constant and unassailable truth when it comes to competition: what was good enough yesterday will not be good enough tomorrow.

Competition always marches forward and that's why you need to do the same or risk losing ground. It's a fundamental truth in athletics or retailing. Barring extraordinary circumstances, the winning time in any Olympic event from 1988 would never win today, just as the best store from that era would be woefully outclassed in 2017.

The bar keeps getting raised higher and we all need keep improving.

That's also true in how we behave in the workplace. What was regrettably acceptable in the past isn't going to cut it today and certainly not tomorrow. The world has changed and the bar is getting raised at last.

We are currently in the midst of a great reckoning in the workplace thanks to the seemingly endless charges of sexual harassment and the steady stream of powerful men losing high profile positions. I find the parade of stories almost beyond belief.

What's more I don't expect the stories to end with politicians or broadcasters. The flood of women posting "#MeToo" on social media makes it clear that this problem reaches everywhere and affects almost everyone.

Let's be completely forthright here: I've been working full-time for four decades and sadly I'm certain that at various points I've said or done things that might have upset someone around me, intended or not. I'm not perfect and so it's absurd of me think otherwise.

However, I don't ever recall thinking it wise to walk around my office without my pants on or to display my private parts to any colleague. And any interest I had in dating 14-year-olds ended sometime in high school. Honestly I don't understand the behaviors of some powerful men who thought all of those inane activities (and worse) were good ideas.

My hope is that all MNB readers will agree with me on those last two paragraphs, but I don't think that is enough. Let's go back to the competitive necessity for constant improvement and think about how we do something positive going forward.

We have to start by recognizing the need for changing the culture for two simple business points beyond it being the right thing to do. First, our customers are still mostly women who might find it much easier to fight back against stores, products and services than it is to fight a television network or a political party.

Second, we need to attract bright people into the industry and you'll find young women among them in large numbers by visiting any of the universities with strong food management and marketing programs. If our culture isn't right, they won't stay and that deprives the industry of an incredible source of management talent.

All of this should provide ample enough reason for the industry to get pro-active on this issue. That means reinforcing (or starting) in house programs on sexual harassment at all levels. Culture change doesn't happen any other way.

Nearly 20 years ago during an annual FMI convention, I was summoned to an exhibitor's booth for a meeting with our female executives who made it very clear that the culture of the trade show was incredibly off-putting to women. Even then, in the mid-1990s, many booths featured scantily clad models. And even top-level female executives were routinely ignored when they entered booths, as proven to me by the female CEO of one mid-sized chain.

Those four women started a movement that grew into the Network of Executive Women (NEW), running a wide range of programs throughout the nation and serving countless women in all stages of their careers.

It's time to tap that resource, by giving a speaking slot to NEW at every major industry conference. We need to let that powerful group talk about the realities of sexual harassment in our industry's workplaces. We need to listen, understand and act.

Remember, what was good enough yesterday will never be good enough tomorrow. It's true for competition and it's true for culture. We need to act.


Michael Sansolo can be reached via email at msansolo@morningnewsbeat.com . His book, "THE BIG PICTURE: Essential Business Lessons From The Movies," co-authored with Kevin Coupe, is available on Amazon by clicking here. And, his book "Business Rules!" is available from Amazon by clicking here.

by Kevin Coupe

The New York Times this morning asks a good question … the answer to which offers a pretty good metaphor for how bricks-and-mortar retailers can thrive in an e-commerce environment.

"In an age when so many travel tasks can be done with an app," the Times asks, "is the hotel concierge - that font of local wisdom with the connections to land a hot last-minute reservation - about to be superseded?"

The answer seems to be "no." The reason is that while the internet can provide endless amounts of information and data, a really good concierge offers context and intelligence. They don't just know where all the local vineyards are, for example, but also know which ones are most appropriate for a visit based on proximity, timing, interests, and all the other priorities that one might have during a visit. In the end, a concierge can personalize and customize what essentially is a business relationship, making it both more relevant and resonant. The really good ones don't just respond to needs, but anticipate them.

And while a concierge can be a luxury, the story makes the point that a good concierge can save the customer money, while turning a hotel into a resource that attracts return visitors, and return visitors mean increased revenues and profits.

I don't think the metaphor is hard to find here. Different stores of different formats that appeal to different people will take different approaches, but in the end the best way to compete with online behemoths is to personalize and customize the relationship with the customer, making it both more relevant and resonant.

This doesn't mean that online resources aren't valuable; in fact, we know that Amazon is pretty good at customizing the online shopping experience. ("Pretty good" is the understatement of the year.)

But that's what traditional retailers have to do - find ways to forge new and sustainable and transcendent relationships with the shopper that can withstand the assault of competition.

It is a metaphor, I think, that should be an Eye-Opener.
Kroger has announced that it will close down its Main & Vine store, a single-unit test format that it opened about two years ago in Gig Harbor, Washington.

The closing will take place shortly after the new year.

Kristal Howard, a Kroger spokesman, tells the local News Tribune in an emailed statement that "from the Main & Vine experience, we have learned many things about some of the best ways to provide quality, fresh and new foods to our customers. Our family of companies has already started to incorporate some of these features and unique offerings in other stores across the country, including the new Fred Meyer store opening next month in Gig Harbor."

KC's View: No doubt the opening of a new Fred Meyer made it a lot easier to pull the plug on Main & Vine.

I visited Main & Vine twice over the years, and chronicled its decline from what I thought was a pretty good idea into something that I thought was suffering from nobody-gives-a-damn syndrome.

You can check them out here and here.

Nothing wrong with trying an experiment that doesn't work out, though I worry a little bit that Main & Vine shriveled from neglect, not from misguided strategy and tactics. The important thing is to continue to innovate and iterate.

Corporate Drumbeat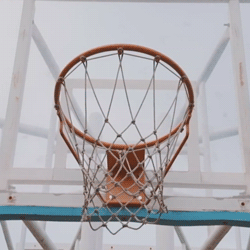 "Talent wins games, but teamwork and intelligence wins championships." -Michael Jordan

At Samuel J., we don't believe in the so-called "retail apocalypse."

"Retail self-destruction," maybe. But that only happens when companies and leaders don't adapt their stores to new competitive realities, don't create compelling customer experiences, and don't bring together exceptional talent and build extraordinary teams that can thrive and succeed even in the toughest of times.

Is this easy? Of course not. But it is achievable … especially when you have Samuel J. Associates on your team.

At Samuel J., our value never has been greater, because we understand the connection between great talent and innovative businesses. We are uniquely positioned to put together people and organizations in a way that builds expertise, cultivates leadership, and turns business challenges into business opportunities.At Samuel J, we know how to do it in a timely fashion and exceeds our clients' high expectations. And we have the winning record to prove it.

Click here to find out more.

At Samuel J. Associates, we help you find the right talent and build the right team.
The Wall Street Journal has a long story this morning about Dollar General, using a rural Tennessee store as an example of what the format sells - no fresh meat, no fresh produce, but with a selection that ranges from "shower curtains to breakfast cereal, toilet paper, plastic toys and camouflage-pattern socks. Refrigerators and freezers on one wall hold milk, eggs and frozen pizza.
Many items are sold in mini bottles or small bags, keeping costs lower than a trip to the Wal-Mart Supercenter down the road. The two registers are staffed by one cashier, except during rush hours after school and after work."

The store is very successful, as is the chain, which is growing "because rural America is struggling. With its convenient locations for frugal shoppers, it has become one of the most profitable retailers in the U.S. and a lifeline for lower-income customers bypassed by other major chains."

The story goes on: "Dollar General Corp.'s 14,000 stores yielded more than double the profit of Macy's Inc. on less revenue during its most recent fiscal year. And its $22 billion market value eclipses the largest U.S. grocery chain, Kroger Co., which has five times the revenue.

"The retailer relies on rapid store openings to keep revenue climbing and investors happy; 2016 marked its 27th consecutive year of sales growth in stores open at least a year.

"While many large retailers are closing locations, Dollar General executives said they planned to build thousands more stores, mostly in small communities that have otherwise shown few signs of the U.S. economic recovery."

KC's View: Important to remember, especially for those of us who live in urban and suburban markets with different issues, that there is another America where people feel left behind, or where the nation's promises have gone unfulfilled. Tapping into that market can be a powerful business model.

The Financial Times this morning has a story about how "Starbucks is making a super-sized bet on China, where it is opening a premium roastery that will be its largest outlet in the world as part of efforts to maintain its upscale reputation in an increasingly important market. The Seattle-based company has spread to more than 130 cities in China, where it operates about 3,000 stores. It is opening new outlets at a rate faster than one a day as it seeks growth in the country following several quarters of underwhelming results in the US, its biggest market."

The story says that "as white-collar Chinese consumers with rising incomes switch to pricier premium goods, Starbucks is betting that thirst will extend to coffee. China could become Starbucks' biggest market within a decade, executive chairman Howard Schultz told the Financial Times in Shanghai on Tuesday. Starbucks outlets in China have been seen as an upmarket destination for business meetings or dates, and so are able to charge more for a coffee than in the US."

KC's View: If some economists and political scientists are correct that we're about to enter the China decade, with that country dominating in terms of money, power and influence, then Starbucks definitely is making the right moves here.

CNet reports that Amazon has "finally" begun doing business in Australia, expanding on an e-books-only operation that it has had Down Under since 2013.

According to the story, "The Australian store launched with 23 categories, including electronics, DVDs, PCs and software. It also stocked general merchandise, like clothing, baby and beauty products … Amazon confirmed it will launch at least some of the Echo range in Australia, alongside Alexa and Amazon Music Unlimited, in early 2018. Aussies also anticipate fresh grocery delivery -- the company has been quietly hiring for its AmazonFresh business since the start of the year -- though there's no official launch news on this front."

Amazon also is not offering Prime membership in Australia … yet. And, because Amazon "is starting without FBA and just one warehouse on the outskirts of Melbourne in Australia's southeast … instant gratification might be a while off."

• Kroger-owned QFC said yesterday that it will begin offering home delivery at a majority of its stores in both Puget Sound and Portland, through a partnership with Instacart, which will operate in tandem with its ClickList store locations that offer online ordering for curbside pickup.


• Motley Fool reports that Wendy's is following McDonald's lead by "offering home delivery in some markets … The chain has partnered with DoorDash to deliver its food direct to consumers at their homes or places of work in 48 markets nationwide, with plans to grow that number. This wider effort builds on a pilot program between the two companies earlier this year across 135 restaurants in the Columbus, Ohio, area."

The move, according to the story, "adds a new level of convenience for consumers who now no longer have to walk further than their front door if they want a fast-food meal. In fact, convenience over everything else appears to be what consumers want, if the early success of home delivery is any indication."

My friend Phil Lempert, the "Supermarket Guru," next Wednesday will host his annual online prognosticatory effort, the "Food and Retail Top Ten Trends Forecast for 2018" podcast, at which he will examine a variety of trends - including Bio-Hacking, NeuroNutrition, and TechnoFoodology - to which retailers and suppliers need to pay attention.

Phil has asked me to pass along to MNB readers his invitation to participate in his webinar, which I'm happy to do … all you have to do is click here. It should last about an hour, and will offer the opportunity to pose questions and get answers.

• John B. Anderson, a rigorously conservative Illinois congressman who gradually became more pragmatic and then liberal on social issues, eventually running a quixotic and unsuccessful third-party presidential campaign against Ronald Reagan and Jimmy Carter in 1980, died on Sunday. He was 95.

Obituaries remind us that early in his career, Anderson proposed a Constitutional amendment saying that the United States "devoutly recognizes the authority and law of Jesus Christ, Savior and Ruler of Nations." It was a proposal that he later disavowed.

Anderson's presidential campaign in 1980 supported both the Equal Rights Amendment and higher gas taxes that would help the country wean itself off as reliance on foreign oil. He also became a supporter of the civil rights movement and the fair Housing Act. The Wall Street Journal this morning writes that Anderson in 1978 said that "extremist fringe elements" of the Republican Party were seeking to mount an "ideological coup d'etat," which eventually would throw the GOP into the "historical junk heap."

MNB reader Gil Harmon had thoughts about a new law in London prohibiting fast food restaurants opening within a certain proximity of schools:

This is frustrating.  Mandating that fast food restaurants not be near schools is government overreach.  It is treating the symptom and not the disease.  The disease in this case is education.  How about mandating nutrition classes in those schools to the children so they understand why they should not eat it.  Why don't they treat their menu with a rating system…  like the Motion Picture Association of America.  G – anyone can buy it;  PG – parental guidance is suggested; PG-13 no one under the age of 13 can purchase; R- no one under 18 can purchase without a parent present; and NC-17 – Stay the hell away from that Big Mac.

I have no conceptual problem with your ratings proposal, though I'm sure that some would see even that as government overreach. But nutrition classes? I think that's low hanging fruit … but constricting local education budgets will, I'd guess, make that hard to achieve in many places.




MNB reader Mitch Hill had a criticism of Campbell's new test of a service that goes consumer-direct with soup deliveries:

What is the incentive for a grocer to support Campbell's if the soup maker competes directly against them and bypasses the store altogether?  As companies such as Gillett, Campbell's etc., take their business directly to consumers certainly their worth to grocers is diminished.


                     

On another subject, from MNB reader Peter Talbott:

Thanks for the update "for young MNB readers" about "Breakfast at Tiffany's" being a Capote novella and a film starring Audrey Hepburn.

Here's an additional update "for old MNB readers":  "Breakfast at Tiffany's" is also a 1995 song recorded by American alternative rock band Deep Blue Something.. It was the band's only hit, peaking at number five on the Billboard Hot 100.    I'd guess that to pretty much anyone under *** years , that's their primary reference.  But the film should be required viewing for all.

Just listened to it on iTunes, and liked it so much that I bought it.

Thanks for the musical education.




Got several emails from people weighing in on my response yesterday to readers who thought I was over the top in my criticism of a t-shirt sold at Walmart that said:

"Rope. Tree. Journalist. Some assembly required."

MNB reader Carla A. Girten wrote:

I guess I shouldn't be surprised that you get emails denigrating journalists, equating them with KKK and implying your industry commentary is tainted.  I can only pray that these were the more extreme comments, and that you really don't get many like this.  Thank you for injecting your bias and opinion when it matters.  To think it can be totally separate from business commentary is not reasonable.

From another reader:

I'm very interested in the comments people are making regarding your commentary on the T-shirt story.

Whatever happened to civil discourse in this country?

I'm all in favor of a rousing debate but am disappointed to see that we seem to have arrived at "If you don't agree with me, then you are wrong".

No one person has all of the answers and I'm quite suspicious of anyone who says they do.

Please keep up the great work and commentary...I look forward to it every morning.

And from another reader, Lance Hollis McMillan:L

Rest easy, Mr. C.

If you're going to perform in the circus you've got to play with the clowns…

You remind me of one of my father's favorite jokes, about the guy who worked at the circus and who had the job of cleaning up after the elephants. And I mean really cleaning up … after the elephants went to the bathroom, it was his job to get out a broom and take care of it.

One time, a friend of his was watching as the guy cleaned up a particularly large and odorous pile of elephant dung. The friend said, "Good lord, man. Haven't you ever thought about another line of work?"

The guy was surprised, and responded: "What? And leave show business?"

That's the thing about my job. Sometimes it is a three-ring circus. Sometimes it is a high-wire act. Sometimes I act like a clown. And sometimes I have to get out the broom…

But quit show business? I don't think so.

In Monday Night Football, the Pittsburgh Steelers defeated the Cincinnati Bengals 23-20.
Industry Drumbeat
In this fast-paced, interactive and provocative presentation, MNB's Kevin Coupe challenges audiences to see Main Street through a constantly evolving technological, demographic, competitive and cultural prism.  These issues all combine to create an environment in which traditional thinking, fundamental execution, and just-good-enough strategies and tactics likely will pave a path to irrelevance;  Coupe lays out a road map for the future that focuses on differential advantages and disruptive mindsets, using real-world examples that can be adopted and executed by enterprising and innovative leaders.

"Kevin inspired our management team with his insights about the food industry and his enthusiasm. We've had the best come in to address our group, and Kevin Coupe was rated right up there.  He had our team on the edge of their chairs!" - Stew Leonard, Jr., CEO, Stew Leonard's

Constantly updated to reflect the news stories covered and commented upon daily by MorningNewsBeat, and seasoned with an irreverent sense of humor and disdain for sacred cows honed by Coupe's 30+ years of writing and reporting about the best in the business, "Good Is Not Good When Better Is Expected" will get your meeting attendees not just thinking, but asking the serious questions about business and consumers that serious times demand.

Want to make your next event unique, engaging, illuminating and entertaining?  Start here: KevinCoupe.com. Or call Kevin at 203-662-0100.
Industry Drumbeat
Just a reminder ... Jackson Jeyanayagam, CMO of Boxed, joins Tom Furphy and Kevin Coupe to talk about his company's competitive posture, unique value proposition, and focus on family-friendly values, as well as his experience as head of digital marketing at Chipotle during its food safety crisis. Plus, Tom and Kevin discuss Amazon's integration of Whole Foods, and much more, in this inaugural edition of The Innovation Conversation Podcast.

This podcast can be played below, or can be accessed and subscribed to on both iTunes and GooglePlay.


This Innovation Conversation Podcast is sponsored by ReposiTrak, and brought to you by GMDC.
PWS 53