Join the MNB Community.
Get a Wake Up Call each morning...
Email:
Explore the MNB Archives

From The MNB Archives
Wednesday, December 06, 2017
by Kate McMahon

Call it a case of disrupter redux.

Seven years ago, I wrote a column here about an upstart brand revolutionizing the dairy case. Last week, as reported on MNB, upstart-turned-industry leader Chobani announced plans to disrupt the yogurt universe once again.

For starters, the company that propelled Greek yogurt from one percent of the yogurt category to almost half of it over 10 years, is dropping the words Greek yogurt from its logo. Chobani is also adding a reduced-sugar line and has an ambitious marketing plan and significant product redesign in the works.

Chobani's chief marketing officer Peter McGuiness told CNBC that the company's goal is "to bring the magic back to the yogurt shelf."

That shelf is certainly more crowded with competitors these days. Still, sales of Greek yogurt have dropped nearly five percent in the 52 weeks ending October 28, according to Nielsen. Overall yogurt sales are on the decline as well.

Since its inception in 2007, Chobani easily vanquished the traditional Fage Greek yogurt brand and had major heavy hitters such as Yoplait, Dannon and Kraft scrambling to get in the game. The result – a plethora of almost indistinguishable containers with variations of fat and sugar content, flavors and toppings.

Interestingly, three new competitors with an international flair are getting attention – particularly among millennials. Siggi's Dairy is an American brand of skyr – a thick, high-protein Icelandic version of yogurt – that focuses on low sugar offerings. It is reported to be the fastest-growing new yogurt, with sales up 80 percent from 2015 to 2016. (It's also the yogurt of choice for my 22-year-old daughter and her roommates.)

Noosa Yoghurt is a creamy Australian-style yogurt made with whole milk, honey and fruit. Billing itself as "indulgent," Noosa recently introduced Noosa Mates with mix-ins such as coconut, almond and chocolate, comparable to Chobani's Flip yogurts.

Yoplait is hoping to regain traction with Oui, a French-style yogurt which is poured, cultured and sold in a reusable glass pot.

Chobani hinted at its upcoming change this year when it introduced Smooth, a "classic" non-Greek yogurt. The company's announcement last week signaled it was moving beyond just yogurt and aimed to become "food-focused wellness company" in its second decade.

While I am not a fan of Chobani's new packaging – from the logo's serif font to the fruit illustrations on the containers – I applaud the company for its timing and strategy. (You can judge for yourself about the new packaging, which you c an see below. The Content Guy told me that he bought some coffee and cream Chobani the other day, and liked it a lot … but that he was a little dismayed by how small the words "whole fat" were on the label. It seemed, he told me, a little less than transparent.)

I agree with marketing management expert Gary Stibel, founder and CEO of New England Consulting Group, who told me Chobani had to make the bold move if it wanted to remain a disrupter.

"The way disrupters become disrupters is by constantly disrupting themselves as well as others. It's perpetual change, perpetual improvement," he said. "Had Chobani not done that they would become on old tired legacy brand. And in the food and beverage industry there are hundreds of those sitting on shelves gathering dust."

This illustrates the challenges of disruption – how to implement significant change without losing brand equity that you have built up over time. I've been a steady Chobani non-fat plain Greek yogurt customer for seven years, so I will be paying close attention to the anticipated action in the dairy case.

Comments? Observations? As always, send them to me at kate@morningnewsbeat.com .


by Kevin Coupe

The Harvard T.H. Chan School of Public Health is out with a new study predicting that by the time today's kids hit the age of 35, more than half of them will be classified as obese.

According to a Los Angeles Times story, " That means that if present trends continue, an American child's chances of having a normal weight when they grow up — or of being merely overweight — are less than even.

"The kids who are destined to become obese are not necessarily obese right now — in fact, most of them are not. The Harvard researchers who came up with these projections say that only half of these kids will be obese when they are 20 years old, while the other half will become obese during their 20s or 30s."

But the study makes the point that it is critical to promote and maintain "a healthy weight throughout childhood and adulthood … A narrow focus solely on preventing childhood obesity will not avert potential future health damage that may be induced by the ongoing obesity epidemic."

Fascinating story. And certainly an Eye-Opener for anyone in the business of selling food to these kids, and hoping that they'll live far into adulthood so they can remain customers.

(And suddenly, maybe that story about how in London they've banned fast food joints from opening near schools doesn't seem like such a bad idea…)

John Ross, the new president/CEO of IGA Inc., this week has sent an email to his system's retailers not just taking issue with the expected decision by the Federal Communications Commission (FCC) "to dismantle current net neutrality rules that require Internet service providers to treat all data on the Internet the same." In addition, Ross is calling on IGA retailers "to care about this issue, and do everything in your power to keep net neutrality alive … you need to use your local clout to help too. Call your representatives and the FCC directly to tell them net neutrality rules are essential to the health of independent retailers."

An excerpt from the letter:

"While freedom of speech and protecting the public's internet rights to stream movies and download music for free may be what people are talking about most, in reality, that's not even the real story here.

"The real story is about the telecom industry, and how killing net neutrality will give them license to charge new internet gateway premiums that accelerate their margins and discriminate against smaller players on the Internet.

"You see, today the FCC legislation equalizes the playing field for everyone online. High volume, low volume, it doesn't matter. Big brands and entrepreneurs - like IGA independent retailers - have the same access to the web, regardless of the scope of their products and services.

"But if the net neutrality rules are struck down, that means the telecom giants can charge premiums any way they want. In theory, big, high traffic users like Amazon or Netflix would be charged more because they suck up a lot of bandwidth. But if you take a step back and think about the way business really works, we all know it's pretty unlikely that the heavy hitters will be the ones actually taking the hit.
Big brands with massive leverage and enormous scale don't pay the tolls - the little guys do. Netflix, Google, Amazon and large retail chains engaged heavily in e-commerce will be able to keep their costs low as telecom giants instead hike up the fees for smaller internet users. Scale almost always rules in economic models, and this space is no different."

Ross goes on: "It's true that right now the grocery industry isn't heavily dependent on e-commerce. But that will change, probably faster than anyone thinks. And do we really want another situation where big brands like Walmart get yet another competitive advantage?"

KC's View: I'm impressed, and not just by the position, with which I agree. (I've said this here before, and I know some of you disagree with me.)

Ross has been in the job for about six weeks, and he's not just taking a public position on an issue that may seem esoteric and/or irrelevant to some supermarket retailers, but he's also taking one that runs counter to the stated position of the Trump administration, for which at least some of his member retailers probably voted.

Corporate Drumbeat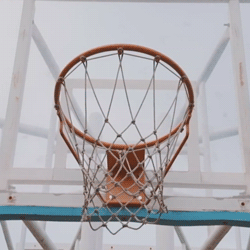 "Talent wins games, but teamwork and intelligence wins championships." -Michael Jordan

At Samuel J., we don't believe in the so-called "retail apocalypse."

"Retail self-destruction," maybe. But that only happens when companies and leaders don't adapt their stores to new competitive realities, don't create compelling customer experiences, and don't bring together exceptional talent and build extraordinary teams that can thrive and succeed even in the toughest of times.

Is this easy? Of course not. But it is achievable … especially when you have Samuel J. Associates on your team.

At Samuel J., our value never has been greater, because we understand the connection between great talent and innovative businesses. We are uniquely positioned to put together people and organizations in a way that builds expertise, cultivates leadership, and turns business challenges into business opportunities.At Samuel J, we know how to do it in a timely fashion and exceeds our clients' high expectations. And we have the winning record to prove it.

Click here to find out more.

At Samuel J. Associates, we help you find the right talent and build the right team.
US News & World Report has a story about how Amazon "is teaming with Calvin Klein to open holiday-themed brick-and-mortar pop-up stores in New York City and Los Angeles. The pop-up stores may not move the needle much for Amazon investors this year in terms of revenue, but the technology Amazon is testing may serve as a blueprint for its long-term approach to retail."

The technology in question is dynamic pricing: "Rather than placing price tags on the merchandise in the store, customers simply scan the barcode on the item with their phones to reveal its lowest current price on Amazon.com. Prices are constantly changing, and the store will always match the lowest online price."

KC's View: Analysts say that while the story works in general, it is not without bugs, and does not make use of Amazon's Alexa-powered technology to the degree it could or should. All of which may be true, but that doesn't make the dynamic pricing approach any less interesting.

CNBC has an interview with Starbucks chairman Howard Schultz in which he says that he can see a future in which his coffee shop chain will be "cashless … that time is nearer than you think."

However, he also said that a priority for the company is to continue to focus on its people as a differential advantage. "I don't see a day where artificial intelligence or robotics is going to replace the humanity of Starbucks," he says. "The equity of the brand is based on that intimacy between our customers and our people. That's why we invest so much in our people … If you don't put your people first, and invest in your people, I don't think you can have that customer experience that customers are going to want to be attracted to and loyal to."

KC's View: The way I see it, most retailers will eventually be cashless. The degree to which they can retain their personality and humanity, well, that's sort of up to them.

The New York Times has a piece about the just-opened FICO Eataly World in Bologna, Italy, which is noteworthy both for being much larger than the US versions, as well as more focused on educating its patrons.

An excerpt:

"It felt like a food court that had metastasized into an entire mall. In the prime spots along the walls where you'd expect to see a Hot Topic or a Yankee Candle were dozens of food producers, including a panettone bakery, a brewpub and at least three pasta manufacturers. There were kiosks specializing in street food from regions like Puglia and Calabria, as well as high-end and middlebrow restaurants. One had dedicated itself to prosciutto, and a nightclub-style "bar" focused on Bologna's beloved cured meat, mortadella. There was no Forever 21, but the Fontanafredda enoteca boasted that it served 100 Italian wines by the glass … That was the type of gustatory hyper-consumption that I had expected. But, in the era of experiential travel, the educational angle really appealed to me."

I'd suggest you read the story here, and just try not to get hungry.

KC's View: Which is what more food stores should aim for. Make the customers hungry, and maybe teach them something about the food, and they're likely to buy more.

Fortune is out with its annual list of the most diverse workplaces and two supermarkets make the top 10 - Wegmans at number five, and Publix at number six.

Rounding out the top ten are Comcast NBC Universal (1), Hyatt (2), Ultimate Software (3), Salesforce (4), Marriott (7), Kimpton (8), Texas Health Resources (9), and Capital One (10).

Other retailers that make the list include QuikTrip (29), Nordstrom (36), Nuggett Market (51), and The Container Store (83).

• In Minnesota, the Star Tribune reports that Target, "while it still will not accept Apple Pay or other third-party mobile payment options in its stores," now plans to go "the route of Walmart and others who have devised their own mobile wallets inside their smartphone apps.

"Target is rolling out the feature this week to holders of its Redcard credit and debit cards after a soft launch last week. Users are now able to combine their Cartwheel deals, weekly ad offers, as well as the 5 percent discount afforded through Target's branded cards. Then, the app combines all the discounts and the payment into a bar code on the shopper's smartphone that is scanned at checkout."

...with brief, occasional, italicized and sometimes gratuitous commentary…

• Business Insider reports that "Whole Foods' prices are creeping back up after highly-publicized cuts following its acquisition by Amazon, according to an analysis by the research firm Gordon Haskett. The firm checked prices on 110 items at a Whole Foods store in Princeton, New Jersey, and found that the cost of the total basket of items has increased 1% since the end of September."

According to the story, "Most of the latest price increases affected dry, packaged goods, according to the price study. At the same time, there were some price cuts in produce and dairy. The prices of produce fell 4.9%, while snack foods rose 5.2%, dry grocery rose 2.5%, beverages and bakery each rose 1.3%, and frozen goods rose 1.3%."

One has to remember that Amazon is very good at cutting prices where the cuts will have impact, and building margin where it can. Stories like these may persuade some folks that Amazon is unlikely to make significant changes at Whole Foods. They would, I think, be wrong about that.


• Business Insider reports that Amazon-owned Whole Foods will open its first east coast "365 by Whole Foods" store in Fort Greene, Brooklyn, on January 31, 2018. It'll be the seventh 365 stores in the country.


• The Pittsburgh Post-Gazette reports that Kraft Heinz has just issued its "first corporate social responsibility report — fulfilling a promise made earlier this year when not one, but three shareholder resolutions briefly battled to bring attention to sustainability, nutrition and sourcing issues.

"Among the goals announced Tuesday: a 100 percent cage-free egg supply across the globe by 2025 and a product portfolio that hits 70 percent compliance with internal standards on things like calories, saturated fat, sodium and sugar by 2023."

The story notes that "at a time when traditional packaged food companies are losing market share to natural and organic innovators, the sometimes wonky corporate social responsibility reports put out by many companies may be gaining new relevance. Consumers like the notion of buying food that's nutritious and isn't overly processed, while many investors like feeling their money isn't going into a business that hurts the environment."


• The Tampa Bay Business Journal reports that Publix "is expanding its line of convenience-driven, minimal-prep meals with a kit designed specifically for slow cookers … Three kits are part of the initial rollout: Chicken and dumplings, chuck roast and pork carnitas, which are a limited-time offering."

• The New York Times reports this morning on how several outdoor and clothing equipment retailers, including REI and Patagonia, are challenging a plan announced by the Trump administration "to slash the size of two national monuments in Utah by some two million acres." President Trump said this week that he plans to shrink Bears Ears National Monument by 85 percent, and another monument, Grand Staircase-Escalante, by half.

Patagonia, for example, sent an email to people on its mailing list in which it said the following:

"The president stole your land. In an illegal move, the president just reduced the size of Bears Ears and Grand Staircase-Escalante National Monuments. This is the largest elimination of protected land in American history."

Indeed, Patagonia said that it plans to file a lawsuit challenging the Trump administration's plans. The company's general counsel, Hilary Dessouky, tells the Times, "The administration's unlawful actions betray our shared responsibility to protect iconic places for future generations. We worked to establish Bears Ears National Monument and will now fight to protect it."

REI, the Times reports, "said it would continue to pursue bipartisan support to protect public lands and 'prevent death by a thousand cuts'."

Other companies, including North Face and Canada-based Arc'teryx, said they plan to donate hundreds of thousands of dollars to support pro-national monument education and legal challenges to the government's plans.

KC's View: The Times story makes the point that taking political positions can be problematic for businesses, and points to how "LL Bean, the retailer known for its winter boots, faced a boycott from its liberal customers after Mr. Trump tweeted his thanks to a member of the Bean family who had donated to a political action committee that supported his presidential campaign."

I think this is an apt observation - when retailers take political positions, they run the risk of alienating half their customers.

But … I don't necessarily agree with the LL Bean comparison, because it actually misses the point of the boycott. The Bean customers who got upset were the ones who felt that Trump's approach to things like the environment was at odds with their own priorities, and not in synch with what they perceived LL Bean's priorities to be. (I'm sure it isn't an accident that, best I can tell, LL Bean hasn't taken a public position on the new Trump moves. No sense in going down that road again.)

In this case, it seems to me that what Patagonia and its brethren are doing is right in synch with their public images, corporate priorities and general value propositions - most of their customers won't be surprised by this particular stance.

And, Patagonia has been consistent. When the governor of Utah did not oppose the administration's plans, it successfully pushed for an outdoors trade show to be moved to another state.

When I got the Patagonia email today (I am a regular customer), I was only a little surprised by the vehemence of the statement, "The president stole your land." It is all black-and-white - no gray here, and no vacillation. But I was not surprised by the position the company is taking.

For the record … Ryan Zinke, the Trump administration's Secretary of the Interior, challenged the companies' perspective on the move, and said that "it's shameful and appalling that (Patagonia) would blatantly lie in order to gain money in their coffers."

I'm not sure that this is accurate; the money that Patagonia is raising appears to be going to the legal challenge, not into the company's coffers. As for whether Patagonia is right or wrong, Zinke will have an opportunity to find out - he is named in lawsuits that are fighting the administration's decision.

Industry Drumbeat
In this fast-paced, interactive and provocative presentation, MNB's Kevin Coupe challenges audiences to see Main Street through a constantly evolving technological, demographic, competitive and cultural prism.  These issues all combine to create an environment in which traditional thinking, fundamental execution, and just-good-enough strategies and tactics likely will pave a path to irrelevance;  Coupe lays out a road map for the future that focuses on differential advantages and disruptive mindsets, using real-world examples that can be adopted and executed by enterprising and innovative leaders.

"Kevin inspired our management team with his insights about the food industry and his enthusiasm. We've had the best come in to address our group, and Kevin Coupe was rated right up there.  He had our team on the edge of their chairs!" - Stew Leonard, Jr., CEO, Stew Leonard's

Constantly updated to reflect the news stories covered and commented upon daily by MorningNewsBeat, and seasoned with an irreverent sense of humor and disdain for sacred cows honed by Coupe's 30+ years of writing and reporting about the best in the business, "Good Is Not Good When Better Is Expected" will get your meeting attendees not just thinking, but asking the serious questions about business and consumers that serious times demand.

Want to make your next event unique, engaging, illuminating and entertaining?  Start here: KevinCoupe.com. Or call Kevin at 203-662-0100.
Industry Drumbeat
Just a reminder ... Jackson Jeyanayagam, CMO of Boxed, joins Tom Furphy and Kevin Coupe to talk about his company's competitive posture, unique value proposition, and focus on family-friendly values, as well as his experience as head of digital marketing at Chipotle during its food safety crisis. Plus, Tom and Kevin discuss Amazon's integration of Whole Foods, and much more, in this inaugural edition of The Innovation Conversation Podcast.

This podcast can be played below, or can be accessed and subscribed to on both iTunes and GooglePlay.


This Innovation Conversation Podcast is sponsored by ReposiTrak, and brought to you by GMDC.
PWS 51