Join the MNB Community.
Get a Wake Up Call each morning...
Email:
Explore the MNB Archives

From The MNB Archives
Thursday, December 07, 2017
This commentary is available as both text and video; enjoy both or either ... they are similar, but not exactly the same. To see past FaceTime commentaries, go to the MNB Channel on YouTube.

Hi, Kevin Coupe here and this is FaceTime with the Content Guy.

I hardly know what to say about the continuing revelations - almost every day, it seems - about men who have committed various acts of sexual improprieties, sexual harassment, and sexual assault. The acts are not identical, but they all are awful.

In the media and entertainment business, careers are ending and people are being disgraced. In politics, not so much … even the people who have admitted what they've done seem to think that they can find redemption while remaining in office. My feeling is that redemption always is a good thing, but they should find it on their own time and own dime; it is good news that at least in some cases, people are stepping down and putting their constituents before their own egos and ambitions.

I'm not one of those people who obsesses over the Time person of the year selection (unlike my dad, who used to turn the exercise into a month-long interactive civics lesson both at home and the school where he was principal). But I do think it was timely, appropriate and indicative of a cultural sea change that this year, "The Silence Breakers" - women who have "unleashed one of the highest-velocity shifts in our culture since the 1960s … giving voice to open secrets … pushing us all to stop accepting the unacceptable."

As I've said here before, people who are used to being in the headlines are the ones who are making the headlines these days, but that is certainly going to change. And let me repeat something I said a few weeks ago, because it strikes me as being even more relevant today:

If you are any sort of leader in any sort of company, it is time for you to step up and say to everyone in your organization, there is no place here for this crap. If you are a victim, here's my email address and phone number - please get in touch with me now and help me rid this organization of the creeps who are playing this game. I am on your side. And, if you are a predator, get ready to pack your bags ands clean out your office, because there is no room for you here … and I don't care if you are the biggest superstar in the company. You're going to be gone, and if we can do it, we're going to make sure you are going to be prosecuted.

Don't forget. If living up to your moral and ethical responsibility isn't enough to get you to do the right thing, remember that you have a fiduciary responsibility to do this. Every suit filed against your company and/or its leadership puts you at risk. You need to get in front of this.

I agree with something Michael wrote on Tuesday - it is the responsibility of every trade association that holds a meeting for the foreseeable future to educate members about the realities they are facing. No excuses. This goes for the Food Marketing Institute, the National Grocers Association, the National Association of Convenience Stores, and every regional and/or state association out there. I'm not talking about how to build an effective defense - I'm talking about an assessment of the current climate and how to best effect change in organizations. And I agree with Michael that the Network of Executive Women (NEW) can serve as a tremendous resource in this effort.

The thing I keep wondering about as I read these stories is, who raised these guys? Didn't they have mothers and sisters and wives and daughters? How did they lose their moral compasses? Who were their fathers? What kinds of male role models did they have who persuaded them that it was okay to abuse women through the abuse of power?

Bret Stephens, an op-ed columnist for the New York Times, had a piece the other day that I have not been able to get out of my mind. Here's how it started:

"Many years ago, I committed an offense for which famous men are now being publicly, and rightly, shamed. I patted an office secretary on her behind. I won't offer the usual lame defense that I didn't know my advance was unwanted or that social attitudes were different back then.

"My only excuse is that at the time of the incident I was about 7 years old.

"I remember the moment because of what happened immediately afterward. The secretary, who worked at my father's business in Mexico City, turned around and slammed a heavy stack of papers on my head. I marched indignantly over to my dad's office to report her behavior — only so that he could march me over to her desk and have me apologize. He followed that up with a stern warning never to do anything of the sort again.

"I don't remember the secretary's name. But what a service she did me by giving me a knock I'll never forget, one that took courage and self-respect considering I was her boss's son. What a service, too, that my dad defended her and gave me the talking-to that he did. It's a lesson every boy should get — loud, clear, and early — from a male role model."

No excuses. No explanations. No exceptions. That has to be rule for how we deal with the guys who commit these various acts, and in some cases it seems like it may be overreach, that's the price we have to pay for getting back on the right road.

Stephens adds: "The good news is that, thanks to some brave women, we are at a moment when a great many men are privately re-examining past behavior and wondering how to do better. In other words, we're thinking about how we might act as gentlemen. For now, it's an impulse based largely on fear. In time, it should become one based on hope."

I hope he's right.

In the meantime, maybe we could just solve most of our problems by putting women in charge of everything. Because guys, we're clearly not capable.

by Kevin Coupe

When people go into retailing, there are things they probably never thought about, issues with which they thought they'd never have to grapple.

Then reality crashes down on them.

That appears to be the situation at a Sheetz convenience store in New Kensington, Pennsylvania, a location that the company says has experienced an increase in drug overdose deaths over the past nine years. (Just writing those last few words is a little startling.)

The International Business Times reports that in this store, management has installed blue lights in the restrooms, hoping that the changed lighting will make it harder for addicts to find their veins. If they can't find their veins, they'll just have to go someplace else. Or maybe get help.

One doctor tells the paper that it isn't a foolproof system - "when desperate, most drug users can locate their veins through memory." But even skeptics understand that this is an issue that Sheetz had to address.

For the moment, at least, this is a single-location test; the county in which the store is located reports that it has had a total of "144 confirmed overdose deaths since Dec. 1, with 179 deaths tracing back to November."

If it works, and is deemed effective, the test could be rolled out to other locations.

It is an Eye-Opener.

Walmart yesterday said that it is changing its legal, corporate name and longer will be called "Wal-Mart Stores." Instead, it will go by the simpler, dash-less name that already appears both over its stores and on its website: Walmart.

CNBC writes that "Walmart's formal legal name when it incorporated in 1969 was Wal-Mart, Inc. It changed its name to Wal-Mart Stores, Inc. in 1970 and kept that name in place until now."

The reason for the change is simple - Walmart no longer does business just in stores. "The name change comes as Walmart been investing in its digital initiatives," CNBC writes, "propelled by its acquisition of Amazon competitor Jet.com last year. Through Jet, Walmart has been building a coterie of online brands, which now includes Modcloth and Bonobos."

CEO Doug McMillon said in a statement, "While our legal name is used in a limited number of places, we felt it was best to have a name that was consistent with the idea that you can shop us however you like as a customer."

KC's View: I'm glad they caught up with me. I've been calling the company "Walmart" for years.

In some ways, this is a a minor change … but it reflects a major cultural shift, as Walmart continues to embrace internal disruption. Words matter, because "if you get the right ones in the right order," as Tom Stoppard wrote in The Real Thing, you might nudge the world a little…"

Stoppard, one of our great modern playwrights, certainly wasn't thinking about Walmart when he wrote those words. But the change by Walmart made me think of them …

Corporate Drumbeat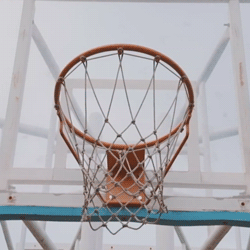 "Talent wins games, but teamwork and intelligence wins championships." -Michael Jordan

At Samuel J., we don't believe in the so-called "retail apocalypse."

"Retail self-destruction," maybe. But that only happens when companies and leaders don't adapt their stores to new competitive realities, don't create compelling customer experiences, and don't bring together exceptional talent and build extraordinary teams that can thrive and succeed even in the toughest of times.

Is this easy? Of course not. But it is achievable … especially when you have Samuel J. Associates on your team.

At Samuel J., our value never has been greater, because we understand the connection between great talent and innovative businesses. We are uniquely positioned to put together people and organizations in a way that builds expertise, cultivates leadership, and turns business challenges into business opportunities.At Samuel J, we know how to do it in a timely fashion and exceeds our clients' high expectations. And we have the winning record to prove it.

Click here to find out more.

At Samuel J. Associates, we help you find the right talent and build the right team.
Fox Business has a story noting that 2017 was "the fourth straight year with reported M&A dollar value well above $1 trillion," with November alone showing $200 million in merger-and-acquisition activity. December started with CVS agreeing to acquire Aetna for $69 billion, and the month isn't over yet.

The story suggests that there is a common element in many of the deals being announced - they are a reaction to something Amazon has done or is expected to do. Companies are looking at Amazon, the story says, and asking themselves if they have business models that are adequate to the task of competing in a disruptive environment. If the answer is "no," then they are forced to consider defensive options that will allow them to continue to prosper … or just survive.

KC's View: In other words, the disruptions that Amazon creates are not just on the consumer side, affecting how people acquire products or content.

It occurs to me that it isn't as simple as just acquiring or merging with a business. Going outside comfort zones means that company cultures are being challenged, which can create all sorts of tsouris that can undermine a business's effectiveness. And, it can create all sorts of staffing challenges, because at a time of near full-employment, it is harder and harder to find the kinds of people necessary to succeed.

Reuters reports that Amazon and Apple are teaming up to make the Amazon Prime Video streaming application available on Apple TV for the first time, an announcement that "followed a negotiation stretching back at least to 2015 when Amazon stopped selling Apple TVs on its retail site."

Apple TV is now available for sale on Amazon.

This news was reported at the same time as Bloomberg was writing that "Alphabet Inc.'s Google pulled support for its YouTube video service from Amazon.com Inc.'s streaming-media devices, citing the internet retailer's failure to make Amazon Prime Video available through Google's gadgets and the recent halt of the sale of some Nest products on its website.

"Google blocked YouTube access via the Echo Show, Amazon's smart speaker with a touchscreen, on Tuesday and will stop supporting YouTube on Amazon's Fire TV set-top box on Jan. 1. In a statement, a Google representative said it's taking the action because the YouTube apps on Amazon products aren't made by Google, like the YouTube app on the iPhone is, and the retail giant doesn't sell some Google products, such as Chromecast and Google Home."

Bloomberg adds that "the video-streaming access fight has been brewing for some time. In September, Google blocked YouTube support for the Echo Show."

KC's View: Can't we all just get along? When these companies feud, it ends up working against the consumer, and that's never a good thing. It's just annoying.

The Wall Street Journal has a story by a reporter who decided to spend a week doing everything she possibly could within the Amazon ecosystem, answering two basic questions: "How much of your life can you live through Amazon? And how much of it would you want to?"

The experiment offers both positives and negatives, but in the end mostly poses issues that need to be addressed:

"The more we use Amazon in all its capacities, the more the company potentially learns about us. Unlike Google and Facebook, Amazon isn't in business to sell ads, but it certainly can use data to target more and more of its own universe of products and services at us.

"And the disturbing implications of such a retail juggernaut go beyond invasive marketing. When one company has so much reach, countless other sellers and service providers can lose relevance. If you can buy everything from car parts to cleaning service to caviar in one stop, will you shop anywhere outside Amazon's own marketplace?"

Good piece, and you can read it here.

• CNBC reports that "Amazon appears to have canceled a pharmaceutical wholesaler application in the state of Maine, analysts at RBC Capital Markets pointed out Tuesday, raising further questions about the tech giant's plans to enter the pharmacy space … The news that Amazon had acquired wholesale pharmacy licenses in multiple states, first reported in October by the St. Louis Post-Dispatch, heightened already intense speculation that the company planned to compete in prescription drugs. But experts soon pointed out that the licenses didn't enable Amazon to distribute prescription medicines; instead they supported existing medical products businesses."

The cancellation of this application is leading some to believe that Amazon is less likely to get into the pharmacy business than was speculated.


• CNN reports that "if you own a 2017 or 2018 model year Chevrolet, Buick, GMC or Cadillac, you might see a new icon on your vehicle's central computer screen … It's labeled Marketplace. With a few pokes of your finger you can order food or drinks, or reserve a table at one of several restaurants that have teamed up with GM." Among the companies that are part of the system are Starbucks, Dunkin' Donuts, Applebee's, Wingstop, TGI Fridays, Shell, ExxonMobil, and Priceline.

• The Washington Post this morning reports that CtW Investment Group, which works with union-sponsored pension funds, "sent a letter last week to the online giant, urging it to improve the diversity of its senior executive ranks, among other things … (it) is a sign that some investors are growing concerned about the reputation hit companies could face from the recent flood of harassment headlines."

According to the story, the letter "cites the number of women Amazon has in senior executive roles, compared with other tech companies, and asserts that could have an impact on how the company addresses allegations. It cited numbers from a recent New York Times story, which reported that just one of the top 16 executives (6 percent) at Amazon, known as the 'S-team,' is a woman. At Apple, five of the top 19 executives listed on its website (26 percent) are women. Six of the 13 people (46 percent) on Google chief executive Sundar Pichai's team are women, and three of the 16 executives listed on Microsoft's website (19 percent) are female."

The Post goes on: "Women run several of Amazon's businesses or divisions, including Stephenie Landry at Prime Now, Jennifer Cast at Amazon Books and Elaine Chang, Amazon's leader in China. But these women are not part of the S-team, which has been described as the core group of senior executives that leads the company. In the company's public diversity report, Amazon says 25 percent of managers are women on a global level.

Got the following email from MNB reader Paul Schlossberg:

My expectation is that the combination of Amazon and Whole Foods will lead to an all-channels and all-places solution.  

If Amazon Fresh is chapter #1, this new vision can be delivered with some brick-and-mortar stores.

The innovative and different element will be automated stores. Think about limited selection and highly refined curated product offerings defined by the local demographics of each store. They'll be able to compete at B&I (business and industry) locations, colleges and many other venues. In other situations, Amazon can deliver, within hours or less, at sites with smaller populations. 

Automated stores can be deployed to be self-service, no staff required and with cashless payment alternatives. While there has been limited success in automated retail to date, my guess is that Amazon (and Whole Foods) will build their own automated stores or, maybe, buy existing hardware/software and adapt it to their own unique specifications.




MNB took note yesterday of a New York Times report on how several outdoor and clothing equipment retailers, including REI and Patagonia, are challenging a plan announced by the Trump administration "to slash the size of two national monuments in Utah by some two million acres." President Trump said this week that he plans to shrink Bears Ears National Monument by 85 percent, and another monument, Grand Staircase-Escalante, by half.

Patagonia, for example, sent an email to people on its mailing list in which it said the following:

"The president stole your land. In an illegal move, the president just reduced the size of Bears Ears and Grand Staircase-Escalante National Monuments. This is the largest elimination of protected land in American history."

I commented, in part:

In this case, it seems to me that what Patagonia and its brethren are doing is right in synch with their public images, corporate priorities and general value propositions - most of their customers won't be surprised by this particular stance.

And, Patagonia has been consistent. When the governor of Utah did not oppose the administration's plans, it successfully pushed for an outdoors trade show to be moved to another state.

When I got the Patagonia email today (I am a regular customer), I was only a little surprised by the vehemence of the statement, "The president stole your land." It is all black-and-white - no gray here, and no vacillation. But I was not surprised by the position the company is taking.

MNB reader Steve Workman wrote:

In response to your call out regarding retailers REI and Patagonia protesting the Trump Monument changes, I would like to add some more juice.  You mentioned how the companies pressured the Outdoor Retailer Show to be moved from Utah when the Governor of Utah backed Trump and did not defend the Monuments.  Well, it was much bigger than that.

I attended this years' Outdoor Retailer Show in Utah this past July and it was the entire Outdoor Industry that revolted the Governors decision.  There was a expression of solidarity when the entire trade show floor shut down 2 hours early on Thursday and the companies and attendees left the floor and marched to the State Capital building to protest.  You are talking about some large influential Companies and Brands like VF Companies (Northface, Jansport, Eagle Creek, Wrangler, Lee, Timberland, Nautica) , YETI, Coleman, Skechers, Birkenstock, Marmot, Columbia, Camelbak, Adidas, Otterbox, Thule, etc.

BTW, the trade show took place in Utah for 24 years and brought in a few Million to the economy each year, so not so sure it was a smart move for the Governor.

MNB reader Jonathan Lawrence wrote:

Long time reader, it's a daily ritual for me, I really like how you develop and distribute the pertinent news to our industry.

The notes about the change in size to Bears Ears and Grand Staircase hit a personal chord for me. At this point in my life I work in the grocery industry (small manufacturer) but previously I worked in the outdoor industry and I've had a life long love of the outdoors. Most of the time, regardless of the season, I'll be wearing something from Patagonia, REI, or several of the other companies that I respect based on their quality clothing, customer service, warranty, and least of all their political stance (with the exception of the REI #optoutside program, which I feel is a breath of fresh air away from the consumption season that has replaced the holidays).

I opened the same email that you did from Patagonia, and I was overcome by the same sort of feeling that you had, "this must be a big deal." I decided to read a little more into the situation and found my way to the NYT (https://www.nytimes.com/2017/12/04/us/trump-bears-ears.html). From that article which, I found to be surprisingly unbiased, it seemed like less an issue of Trump shrinking the protected lands and more about previous presidents overstepping bounds that the Antiquities Act established.

Do I think that the protected lands should be made smaller to allow for economic infrastructure, absolutely not, I have a small Daughter (often decked out in Patagonia as well) and I want her to have access to as much of this great land throughout our country as possible.

However, I vehemently oppose anyone, including lawmakers, who try to decide who can and cannot develop the land that they own.

I was not at election time, nor am I now a Trump supporter, however the ability for a company to sway popular opinion based on slanted (or omitted) facts is, in my opinion, an overstep. I guess I'm old fashioned and don't believe in the fact that everything has to be politicized. Do lands need to be protected, yes, absolutely. But it seems as though, in the times in which we live, nothing can be that simple.

And, from MNB reader Steve Zimmerman:

The blowback does not surprise me. Its funny though. They claim President Trump "stole" the land, and that his actions are illegal. Well what about Obama designating these two areas as a National Monument only days before he left office? It was legally done using the Antiquities Act of 1907, so why can't Trump give it back to the State of Utah and let them designate it if they want.

And how are his actions illegal? Why has state land become a federal issue? The FED's should stay out of it and allow the states to designate what they can afford to maintain. Besides, no one talks about the tremendous burden that Obama put on the US Forestry Service and US Park Service by using the Antiquities Act a record 29 times to the tune of millions of acres.

There is currently a $12 Billion-Dollar backlog of maintenance to be done across our monuments and state parks. Who is paying for this, and how can anyone patrol this many acres, while having their budgets slashed? Maybe it would be good to think about this from many perspectives and not just politically and socially? What about the economics of these decisions and lowering the governmental burden? Record credit card debt, record student loans, record national debt. and record bankruptcies. Maybe no one cares about economics anymore.

To be clear, my purpose in posting this story was less about the politics of the debate than it was about the issue of retailers getting involved in politics, and pointing out that what Patagonia and REI seemed to be doing is on-message when it comes to their broader value propositions.

Industry Drumbeat
In this fast-paced, interactive and provocative presentation, MNB's Kevin Coupe challenges audiences to see Main Street through a constantly evolving technological, demographic, competitive and cultural prism.  These issues all combine to create an environment in which traditional thinking, fundamental execution, and just-good-enough strategies and tactics likely will pave a path to irrelevance;  Coupe lays out a road map for the future that focuses on differential advantages and disruptive mindsets, using real-world examples that can be adopted and executed by enterprising and innovative leaders.

"Kevin inspired our management team with his insights about the food industry and his enthusiasm. We've had the best come in to address our group, and Kevin Coupe was rated right up there.  He had our team on the edge of their chairs!" - Stew Leonard, Jr., CEO, Stew Leonard's

Constantly updated to reflect the news stories covered and commented upon daily by MorningNewsBeat, and seasoned with an irreverent sense of humor and disdain for sacred cows honed by Coupe's 30+ years of writing and reporting about the best in the business, "Good Is Not Good When Better Is Expected" will get your meeting attendees not just thinking, but asking the serious questions about business and consumers that serious times demand.

Want to make your next event unique, engaging, illuminating and entertaining?  Start here: KevinCoupe.com. Or call Kevin at 203-662-0100.
Industry Drumbeat
Just a reminder ... Jackson Jeyanayagam, CMO of Boxed, joins Tom Furphy and Kevin Coupe to talk about his company's competitive posture, unique value proposition, and focus on family-friendly values, as well as his experience as head of digital marketing at Chipotle during its food safety crisis. Plus, Tom and Kevin discuss Amazon's integration of Whole Foods, and much more, in this inaugural edition of The Innovation Conversation Podcast.

This podcast can be played below, or can be accessed and subscribed to on both iTunes and GooglePlay.


This Innovation Conversation Podcast is sponsored by ReposiTrak, and brought to you by GMDC.
PWS 52