Join the MNB Community.
Get a Wake Up Call each morning...
Email:
Explore the MNB Archives

From The MNB Archives
Thursday, December 21, 2017
This commentary is available as both text and video; enjoy both or either ... they are similar, but not exactly the same. To see past FaceTime commentaries, go to the MNB Channel on YouTube.

Hi, Kevin Coupe here and this is FaceTime with the Content Guy.

No business lessons this week.

Just a quick note to say that this is the last FaceTime, and in fact, the last MorningNewsBeat, for 2017.

I'll be taking some time off and want to wish you the best of times in the coming days - whether your holidays are about to begin, whether they've just concluded, or even if you don't celebrate the holidays at all.

I want to thank the entire MNB community for your loyalty over the past year … it only makes me want to work harder to deserve it. And, thanks to all the terrific sponsors that make it possible for MNB to come to you each morning; if you get the chance, check them out, because they all have much to share in terms of ideas, products and services.

The MNB archives, of course, remain open … and I'll be back on Tuesday, January 2 with fresh, hand-crafted news in context and analysis with attitude.

Slàinte!

by Kevin Coupe

The Wall Street Journal has a really good story about how, "across corner offices and executive suites, CEOs are confronting the prevalence of sexual misconduct in the workplace after a barrage of allegations against dozens of powerful men. Some CEOs say the many personal stories of women, and some men, describing disrespect, intimidation and even assault at work have reawakened them to the lopsided power dynamics of their own workplace relationships and the outsize influence of their words and actions on employees."

What this means is that "many corporate leaders are re-examining how they engage with colleagues and staff. In some instances, they are taking more precautions with physical contact or closed-door meetings. In others, they are more forcefully calling out questionable behavior when they see it."

The story notes that "some CEOs worry that anxiety could prompt men to pull back too much, reducing women's influence and even compromising business should diversity erode," and that some executives worry about an "extreme paranoia" that may be infecting the workplace.

It seems to me that the re-examination that is taking place in corporate suites also has to take place in every workplace, with every manager thinking about the implications of their words and actions. The waves of stories about abusive, exploitive men are not going to end anytime soon, and, as I've suggested here before, eventually are going to be about offenses taking place in every industry.

Many of the headlines to this point have focused on high-profile people in the arts and the media, largely because they are high-profile people. But that's the low-hanging fruit, and every business leader has to work under the premise that their company could be in the headlines next.

Read the Journal story. Think about how it applies to your business and your role in it. Because it is an Eye-Opener.

Re/code reports that Walmart's investment boutique, Store No. 8, is working on what it has dubbed "Project Kepler," which "aims to reimagine the in-store shopping experience with the help of technologies like computer vision … one goal of the initiative is the creation of physical stores that would operate without checkout lines or cashiers.

In other words, like the Amazon Go project that has been in beta testing in Seattle for almost a year.

At the same time, Re/code reports, one of the startups created by Store No. 8 is working on the development of a personal shopping service for time constrained customers.

The story says that the startup, Code Eight, "has recently started testing a personal shopping service for 'busy NYC moms,' according to multiple sources, with the goal of letting them get product recommendations and make purchases simply through text messaging … The target customer of Code Eight is described in an online job listing as a 'high net worth urban consumer' — translation: A rich city dweller — certainly not the historical sweet spot for Walmart's main business."

Code Eight "plans to eventually charge a membership fee, but current testers are using it for free," the story says. "The personal-shopping service is currently focused on items in 'health & beauty, household essentials and apparel/accessories' categories."

Re/code writes that "taken together, these Walmart initiatives mark a major leap in the vision for the type of businesses Walmart will operate, and customers it will serve, five or 10 years down the line. But since both business strategies are in early stages, there is no guarantee that either will develop into a long-term business or launch widely."

KC's View: It seems to me that these are the kinds of innovations that every business needs to be exploring to varying degrees.

If we agree that consumers are evolving to an almost unprecedented extent, then it is critical that companies create skunkworks-style incubators to come up with concepts that challenge orthodoxy and can disrupt traditional business models from within. I think this is true no matter how big or small a business is … there is no such thing as an unassailable business model.

The Lexington Herald Leader reports that Kroger-owned Ruler Foods - a 50-store value-oriented chain - is testing a new look that focuses on fresh foods, which the company feels will allow it to differentiate itself from pure discounters like Aldi and Lidl.

According to the story, "Two new stores in Illinois have opened with a new floor plan and logo that could become a pilot for the Ruler Foods stores … the stores use a kind of shelving strategy that uses whole opened boxes rather than individually stocked items."

The test stores "have a new focus on fresh produce, which is now front and center, with greater selection and pricing.

KC's View: I tend to think that this is a fine line to walk … that bring both value-driven and fresh-focused is hard to do. Not impossible, but hard. It'll be interesting to see how this test turns out.

The New York Times has a story this morning about Alyza Bohbot, the second generation leader of a Minnesota-based coffee company called Alakef Coffee Roasters, which he began running about three years ago. When she took over the company, it was her goal to infuse the company with new energy and attitude.

And so, "she made the start of a sister company, City Girl Coffee Company, her primary focus. Unlike Alakef, City Girl is bold and risky, from its bright-pink logo and packaging to its business plan's central tenet: fighting gender inequity in the coffee industry."

The Times writes: "On average, according to the International Trade Center, women do 70 percent of the work in getting coffee to market but regularly cede or are barred from financial control, so City Girl gets its beans exclusively from farms and cooperatives that are owned or managed by women. In addition, the company donates 5 percent of all profit to organizations that support women in the industry, including the International Women's Coffee Alliance, or I.W.C.A., and Café Femenino."

What this did, the Times reports, is give the company a firm identity.

The story goes on:

"Bohbot, who has made local philanthropy an increased priority at Alakef and will introduce new packaging and an updated logo there next year, said she got personal satisfaction from City Girl's success and being viewed as a leader among her female peers.

"When women in every industry are fighting daily battles to achieve equality, I' feel hopeful,' she said. 'Women are vocalizing more than ever before. To speak out and not settle. To demand our place in society'."

KC's View: I have to admit that I was very happy to see this story in the Times, because City Girl Coffee has come up in this space before.

When I was complaining a few months ago about Starbucks shutting down its coffee subscription business, a friend of mine who works at City Girl sent me some samples of its Blondie Brazil Fazenda Helena coffee, which we loved … and now I have a subscription. Not only is the coffee terrific, but we feel great about the social mission behind the company.

I love a company with a firm and admirable identity. I'm happy to be in their corner.

Business Insider repots on new research from e-commerce analytics firm One Click Retail saying that "Amazon has sold $10 million in Whole Foods snacks, canned foods, and frozen fruits and vegetables in the first four months since the brand became available on the retailer's website."

In fact, the story says, "Whole Foods' 365 Everyday Value brand is now the No. 2-selling private-label brand that Amazon offers," second only to Amazon Basics

At the same time, the best selling private label brand on the site is Amazon Basics, which "features generic versions of electronics accessories, like cables and plugs."

KC's View: I was reading another story yesterday about research from the analytics firm 1010data saying that "Amazon's private-label products merely accounted for about 2 percent of total units sold on Amazon.com, excluding the retailer's third-party marketplace and subscription services, in the first half of 2017."

I don't think there's any question that Amazon wants that percentage to grow. I still like my idea about Amazon buying the DieHard brand from dead-company-walking Sears, and turning it into a kind of private brand with an enormous amount of brand equity.

Corporate Drumbeat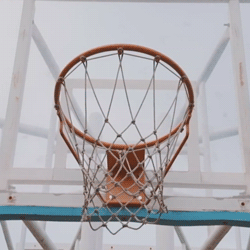 "Talent wins games, but teamwork and intelligence wins championships." -Michael Jordan

At Samuel J., we don't believe in the so-called "retail apocalypse."

"Retail self-destruction," maybe. But that only happens when companies and leaders don't adapt their stores to new competitive realities, don't create compelling customer experiences, and don't bring together exceptional talent and build extraordinary teams that can thrive and succeed even in the toughest of times.

Is this easy? Of course not. But it is achievable … especially when you have Samuel J. Associates on your team.

At Samuel J., our value never has been greater, because we understand the connection between great talent and innovative businesses. We are uniquely positioned to put together people and organizations in a way that builds expertise, cultivates leadership, and turns business challenges into business opportunities.At Samuel J, we know how to do it in a timely fashion and exceeds our clients' high expectations. And we have the winning record to prove it.

Click here to find out more.

At Samuel J. Associates, we help you find the right talent and build the right team.
New York Times technology columnist Farhad Manjoo has a column about the new tax cut bill passed by the US Senate and House of Representatives this week, with President Trump slated to sign it at some point in the near future. Manjoo specifically looks at it from the perspective of technology companies and their impact on the economy and culture, and writes:

"To those who study how tech is altering society and the economy, the bill looks like the wrong fix for the wrong problem. The bill … does little to address the tech-abetted wave of economic displacement … that may be looming just off the horizon. And it also seems to intensify some of the structural problems in the tech business, including its increasing domination by five giants — Apple, Amazon, Microsoft, Facebook and Alphabet, Google's parent company — which own some of the world's most important economic platforms.

"These giants will see immediate and broad benefits from the tax bill. Multinational corporations with a lot of money parked offshore — Apple, Microsoft and Alphabet collectively hold about a half-trillion in cash — get a windfall from the bill. Under the new plan, offshore cash will be taxed at a one-time rate of 15.5 percent, a substantial break from the 35 percent the companies would have had to pay if they'd brought the money back to the United States under current law."

Manjoo goes on:

"Though many of the economy's structural problems predate the last decade's rise of the tech behemoths, the innovations that Silicon Valley has been working on — things like e-commerce, cloud storage, artificial intelligence and the general digitization of everything and everyone around you — are some of the central protagonists in the economic story of our age.

"Among other economic concerns, these innovations are implicated in the rise of inequality; the expanding premium on education and skills; the decimation and dislocation of retail jobs; the rising urban-rural divide, and spiking housing costs in cities; and the rise of the 'gig' economy of contract workers who drive Ubers and rent out their spare bedrooms on Airbnb."

You can read the entire column here.

KC's View: I offer this story not because of any feeling one way or the other about the tax cut bill, but rather because the notion of government (this goes for both sides of aisle) not paying attention to important issues - like, in this case, the technology industry - sort of resonated with me. I suspect that one of the reasons that the bill did not focus on tech companies is that most people in government don't really understand it.

I tend to believe that this is a common problem, especially in business - that which we do not understand, we tend to ignore.

• The Wall Street Journal reports that Amazon "is trying to ship each order in one correctly sized package instead of multiple boxes, responding to rising shipping costs and consumers' concern about the environmental impact and general nuisance of all that cardboard. That means adding bubble envelopes, tweaking algorithms and negotiating with manufacturers to make smaller packaging specifically for online sales, not store shelves.

KC's View: Funny that this story popped up. Tom Furphy and I talked about this very subject in our most recent Innovation Conversation, and then yesterday I got the following email from an MNB reader about plastic bag bans:

If plastic bags are such an issue, what about all the single Amazon boxes that get thrown out daily?  That would seem to be a much larger contributor to landfills.  The boxes I throw out definitely take up a much larger portion of our recycling bins.

I totally agree. This is an issue that Amazon absolutely has to address, and I think they have to be as nimble and innovative in doing so as they are in so many other parts of their business.

• Reuters reports that in the UK, Tesco "tightened its hold on the nation's food market on Wednesday" when the government's Competition and Markets Authority (CMA) approved its acquisition of wholesaler Booker, which supplies more than 100,000 independent retailers.

However, while Tesco and Booker would like the deal to close early next year, it may not be that easy. The Guardian reports that rival wholesalers are weighing the possibility of an appeal of the CMA ruling.


• Sixty-six unit chain Fresh Thyme Farmers Market will "scale back" its expansion efforts in 2018, according to a story in the Chicago Daily Herald. Unlike 2017, when the company opened 20 new stores, next year will see the opening of 10 new units.

• Clifford Irving, who went from being famous to being infamous when his early 1970s ":authorized biography" of reclusive billionaire Howard Hughes was proven to be an elaborate hoax that ended with him going to jail, has passed away of pancreatic cancer. He was 87.


• The New York Times has an obituary about a noteworthy person I'd never heard of…

"Mamie Johnson, one of a handful of women to play in baseball's Negro leagues in the early 1950s — and the only one known to pitch — died on Monday in a Washington hospital. She was 82."

The Times obit notes that "Johnson, who stood about 5 feet 3 inches tall and weighed about 120 pounds during her playing days — hence the nickname Peanut — was initially signed largely as a novelty."

But she was really good during her career with the Indianapolis Clowns. The Times writes:

"A deceptively hard-throwing right-hander, she threw a fastball, slider, circle change, screwball and curveball, for which she received pointers from the Negro leagues great Satchel Paige, she told The New York Times in 2010.

"Statistics from the Negro leagues in those years are spotty at best, but her record with the Clowns was said to be an impressive 33-8 during her three years on the team."

And here's a bit of trivia. In the late 1940s, Johnson wanted to try out for the All-American Girls Professional Baseball League, which was portrayed in the film, A League of Their Own. But she wasn't allowed to, because she wasn't white.

Well, we might as well end the year with a bit of controversy…

Yesterday, MNB took note of a Washington Post report that "a new analysis of government data from the Bureau of Labor Statistics reveals a surprising disparity" when it comes to job loss and creation in the retail sector - "the retail industry, which shed the most jobs last year (54,300), seemed to push women out while offering more opportunities to men … Between October 2016 and October 2017, women who worked in the country's stores lost 160,300 jobs, while 106,000 men found new work in the field."

One theory about this disparity: "As hiring ramped up, so did spending on big-ticket items, including furniture and appliances — and men tend to dominate those sales roles, which have historically come with higher commission payments."

But there's another theory that isn't so great for men: "Women now outpace men in college enrollment … so they might be leaving some retail jobs to pursue more lucrative options."

I commented:

Women in general are smarter than men and better than men, so it makes sense that they'll evolve into career paths that will serve them better than men. I'll buy that.

Some folks took exception to this.

One MNB reader wrote:

Your left, liberalism is often annoying. But you reached a new low today. Women are in general smarter and better than men? Common on. What a statement. I can only Imagine if a Republican, Trump or a man said men are smarter and better than women. You and the left national press would be condemning that statement with everything you had. You should be disgusted with your self.

And, from MNB reader Rick Charles:

KC, your view is sexist.  Very disappointed, switch the word woman for man and your career would end very quickly.  You are not as smart as you think you are.

That last sentence scares me a little bit, because I don't think I'm all that smart.

But let's leave that alone for a second.

I have to admit that I'm pretty comfortable with my original statement. One of the things that I hear college professors say is that they find that the women who attend their schools tend to be way ahead of the guys in terms of motivation and work ethic. Not every woman, and not every man. But in general. (Note that I said "in general" in my original commentary.)

Indeed, I talk to a lot of folks who believe that women tend to work harder and smarter, in pat because they have had to in order to succeed and advance in their careers. It is the old Fred Astaire-Ginger Rogers metaphor … Rogers actually had to be a better dancer than Astaire, because she had to do everything he did, except that she had to do it backwards and in heels.

Women who succeed, in many cases, have to be better simply because they are women. Recent stories about sexual harassment in a variety of industries have illustrated just how much crap so many of them (some studies put it at more than half the female workforce in this country) have to put up with in their careers.

Let me also come at it from another, albeit anecdotal, direction.

Pretty much every man I've ever talked to about this kind of stuff will admit that he "married up." I've never, ever heard a man say that he "married down."

We all know it. Women are smarter than we are. They put up with our nonsense, and we're lucky they do.

A friend of mine yesterday said that men shouldn't be worried about a Planet of the Apes scenario as much as they should be worried about women deciding that they just don't need us anymore, and dispose of us. (I think he was kidding.)

Anyway, I'm sorry if I offended anyone with my comments about women.

You are right about one thing. If I said that "men in general are smarter and better than women," I would be out of business … because I would have shown myself to be utterly delusional. I'm a lot of things, but I try hard not to be that.

But I'll try even harder in 2018. Happy New Year.

Industry Drumbeat
In this fast-paced, interactive and provocative presentation, MNB's Kevin Coupe challenges audiences to see Main Street through a constantly evolving technological, demographic, competitive and cultural prism.  These issues all combine to create an environment in which traditional thinking, fundamental execution, and just-good-enough strategies and tactics likely will pave a path to irrelevance;  Coupe lays out a road map for the future that focuses on differential advantages and disruptive mindsets, using real-world examples that can be adopted and executed by enterprising and innovative leaders.

"Kevin inspired our management team with his insights about the food industry and his enthusiasm. We've had the best come in to address our group, and Kevin Coupe was rated right up there.  He had our team on the edge of their chairs!" - Stew Leonard, Jr., CEO, Stew Leonard's

Constantly updated to reflect the news stories covered and commented upon daily by MorningNewsBeat, and seasoned with an irreverent sense of humor and disdain for sacred cows honed by Coupe's 30+ years of writing and reporting about the best in the business, "Good Is Not Good When Better Is Expected" will get your meeting attendees not just thinking, but asking the serious questions about business and consumers that serious times demand.

Want to make your next event unique, engaging, illuminating and entertaining?  Start here: KevinCoupe.com. Or call Kevin at 203-662-0100.
Industry Drumbeat
Just a reminder ... Jackson Jeyanayagam, CMO of Boxed, joins Tom Furphy and Kevin Coupe to talk about his company's competitive posture, unique value proposition, and focus on family-friendly values, as well as his experience as head of digital marketing at Chipotle during its food safety crisis. Plus, Tom and Kevin discuss Amazon's integration of Whole Foods, and much more, in this inaugural edition of The Innovation Conversation Podcast.

This podcast can be played below, or can be accessed and subscribed to on both iTunes and GooglePlay.


This Innovation Conversation Podcast is sponsored by ReposiTrak, and brought to you by GMDC.
PWS 53